Regular price
Sale price
£34.95 GBP
Unit price
per
Sale
Sold out
The Ultimate Smart Visual Ear Cleaner for Easy and Effective Earwax Removal
Are you tired of traditional ear cleaning methods that can be uncomfortable and ineffective?
Introducing the Smart Visual Ear Cleaner, equipped with an endoscope camera, LED light, and earpick, allowing you to easily visualize and remove earwax with precision and efficiency. Say goodbye to discomfort and hello to a superior ear cleaning experience.

View full details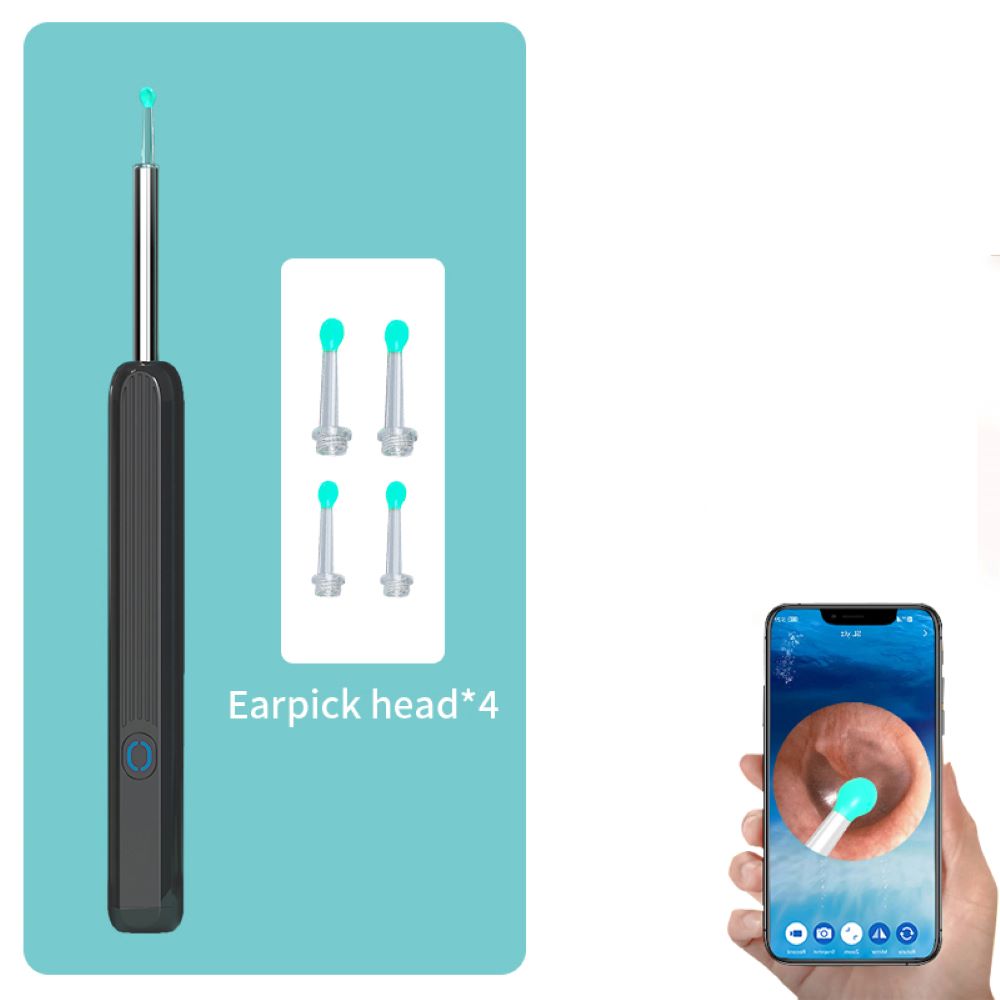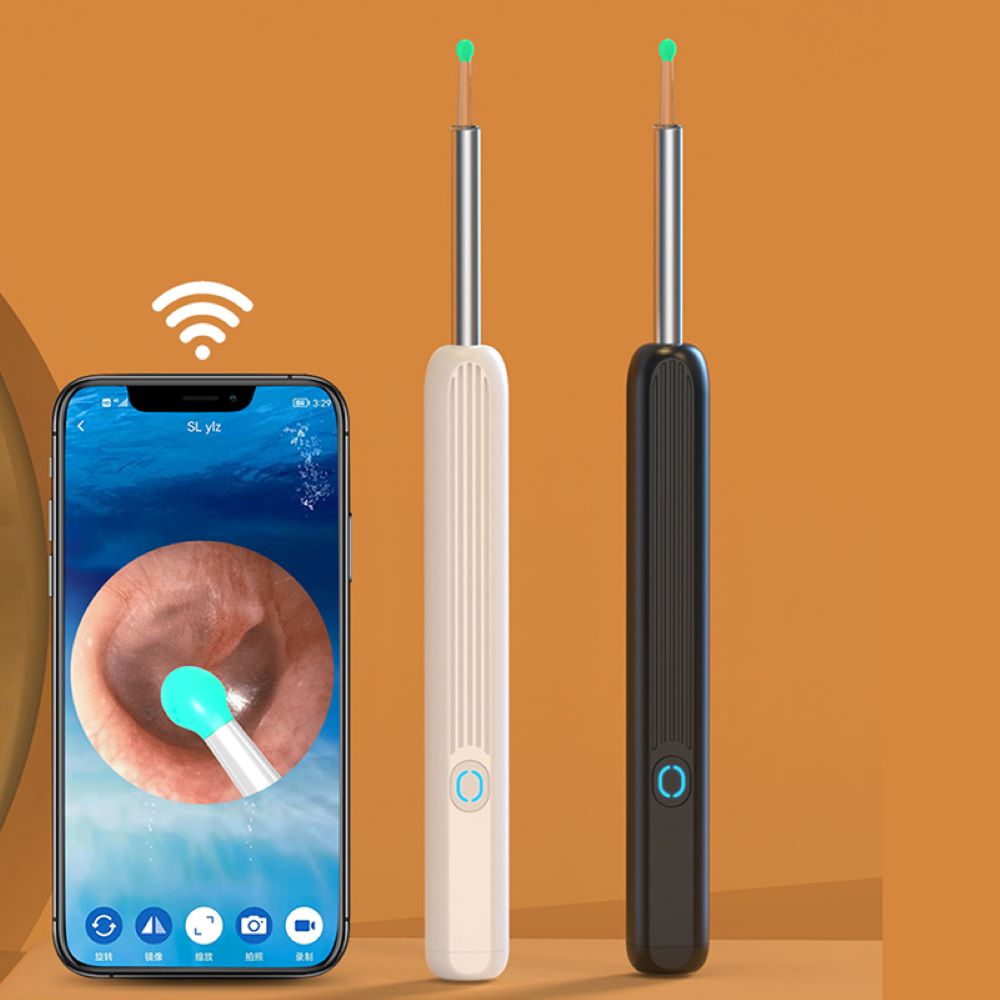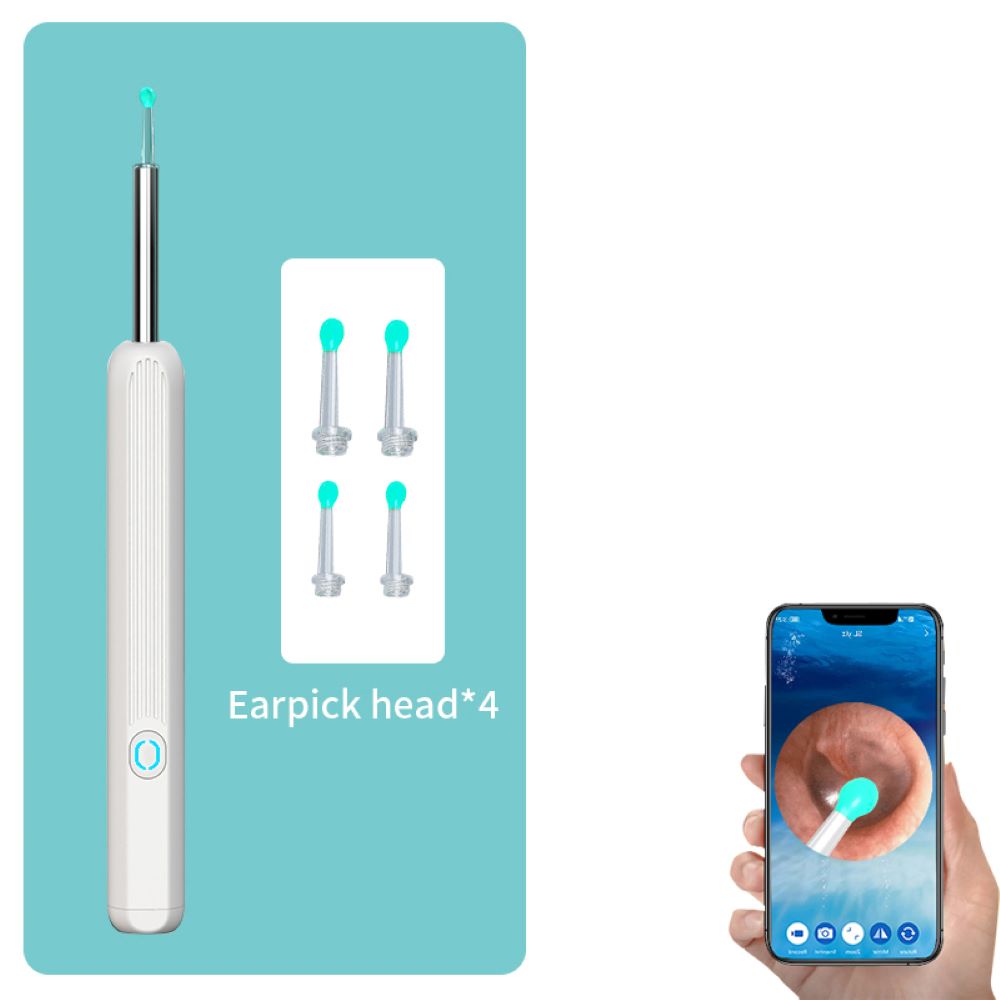 Experience the incredible clarity and control !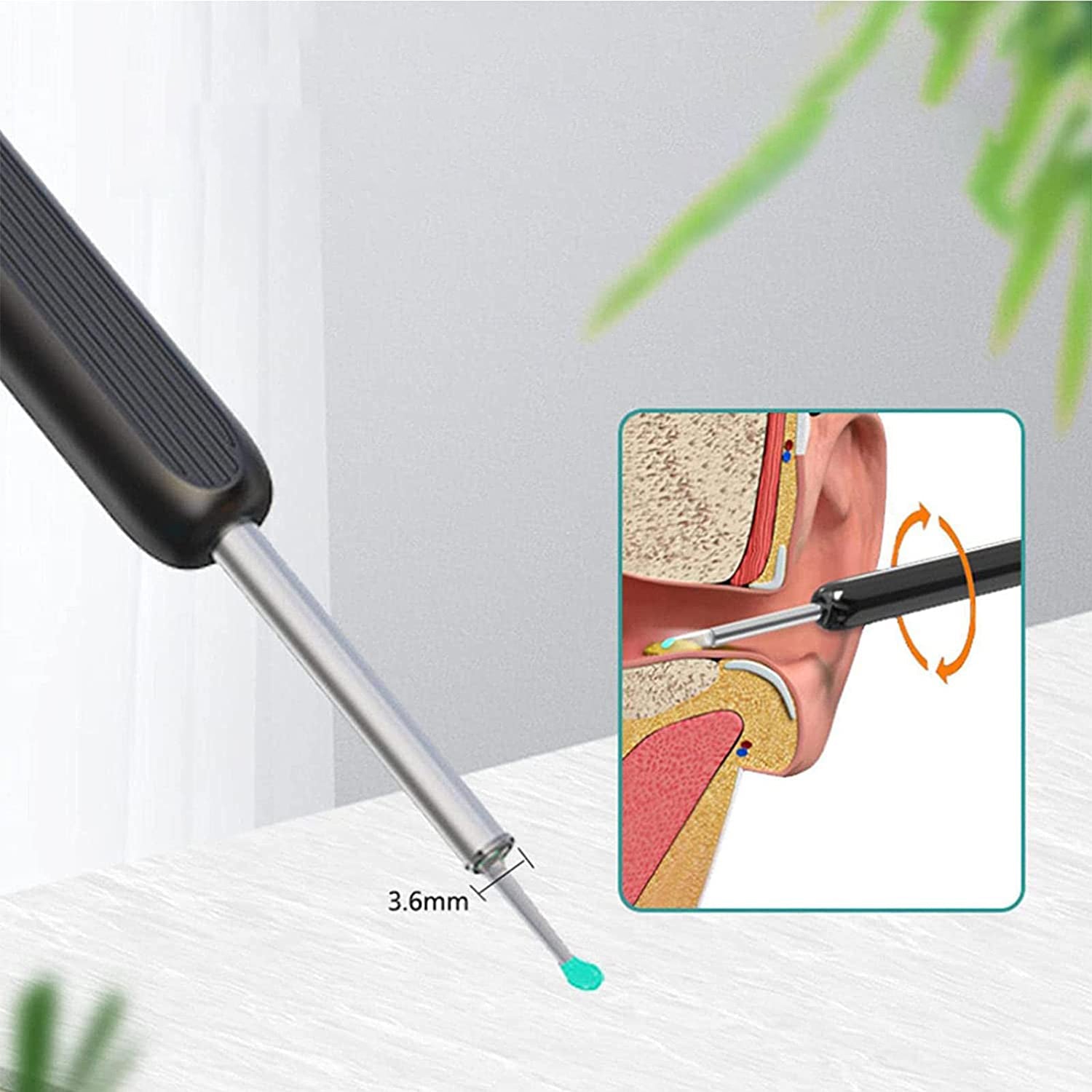 Our Wireless Earwax Remover Otoscope Tool works by connecting to the "bebird" app via WiFi, allowing you to view a high-definition live stream of your ear canal. With the help of six ultra-bright LEDs and a washable lens, you can visualize and remove earwax with precision and ease.
Have the power to take charge of your ear hygiene like never before!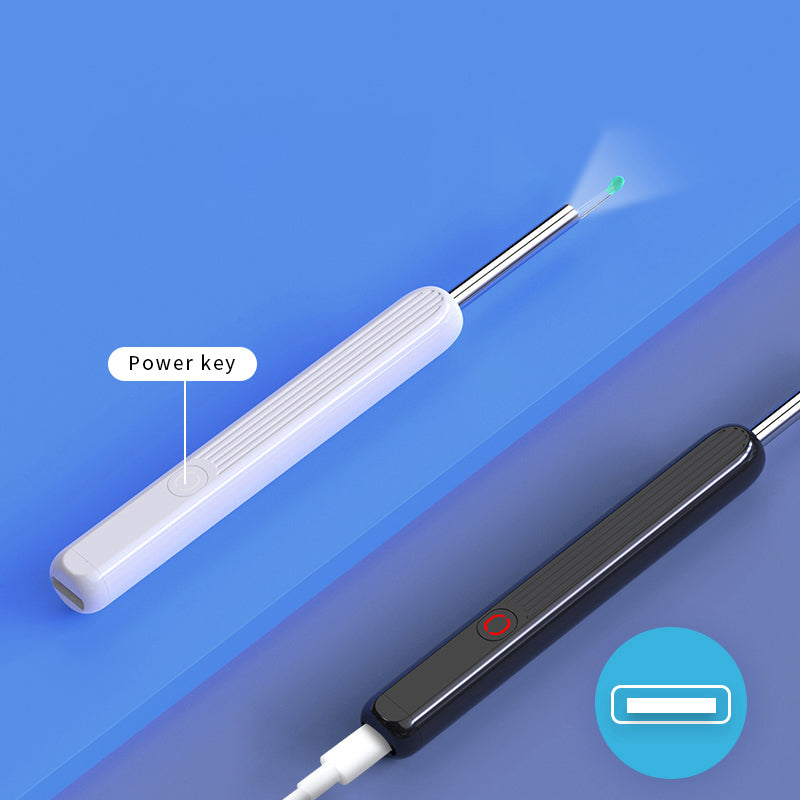 Ultra-bright LEDs
Illuminate your ear canal with six ultra-bright LEDs, providing optimal visibility and control for a thorough cleaning experience. Say goodbye to dimly lit and hard-to-reach areas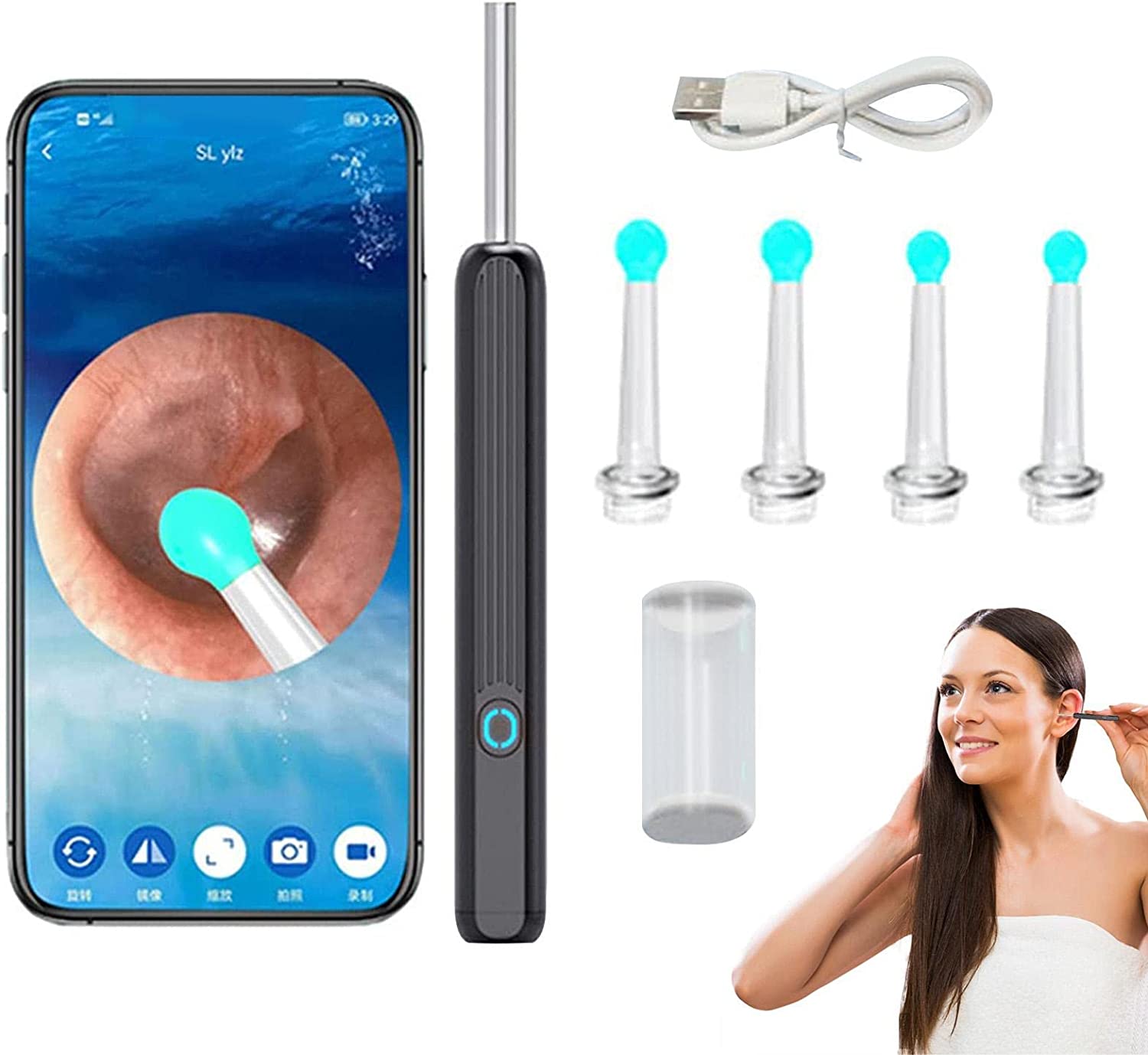 1080P and WiFi Connection
Enjoy high-definition, low-latency 1080P visuals through our dedicated app. With a strong WiFi signal, you can experience a smooth picture without any delays, ensuring a clear and detailed view of your ear canal.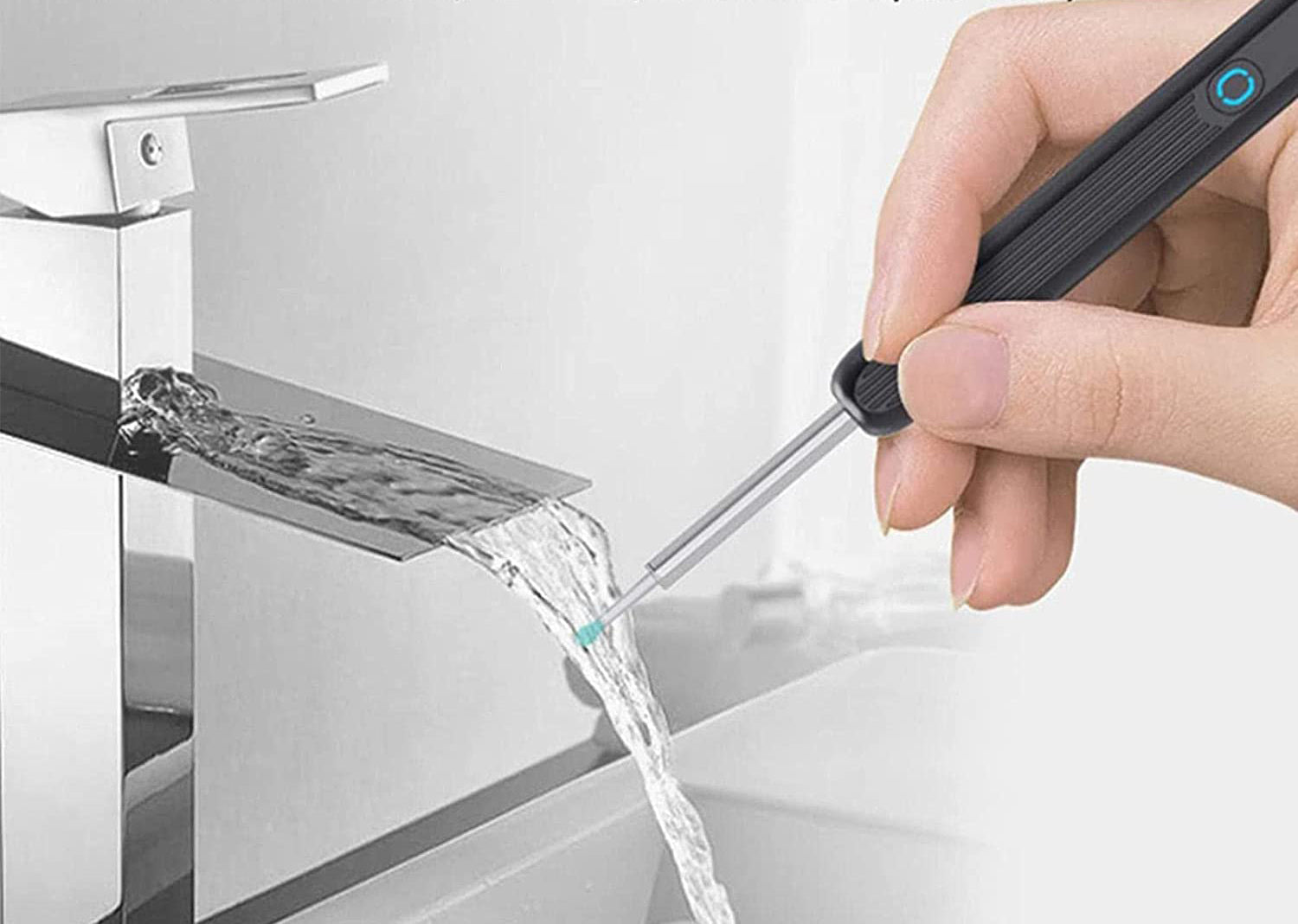 Daily Waterproof
The washable lens of our ear cleaner is designed to withstand various environments, including dry ears and oily ears. Its daily waterproof feature ensures durability and allows for hassle-free cleaning and maintenance.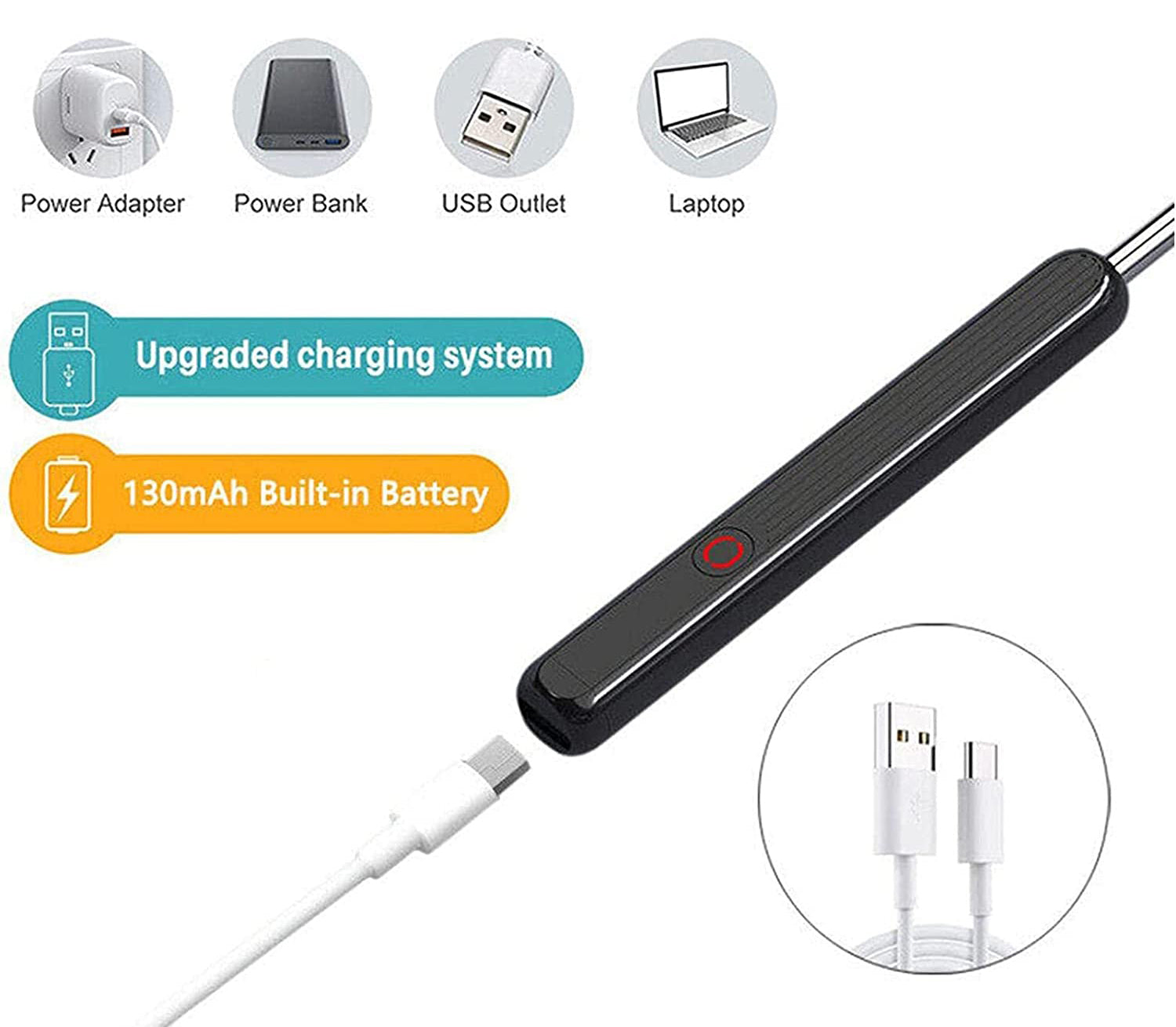 Long-lasting Battery Life
Equipped with a high-quality 120mAh rechargeable lithium-ion battery, our ear cleaner offers a long-lasting battery life of approximately 30 minutes. This allows you ample time for thorough cleaning sessions without worrying about frequent recharging.
● Visual Ear Cleaning
● Ultra-bright LEDs
● WiFi Connectivity
Have ample time to thoroughly clean your ears, giving you peace of mind and optimal performance!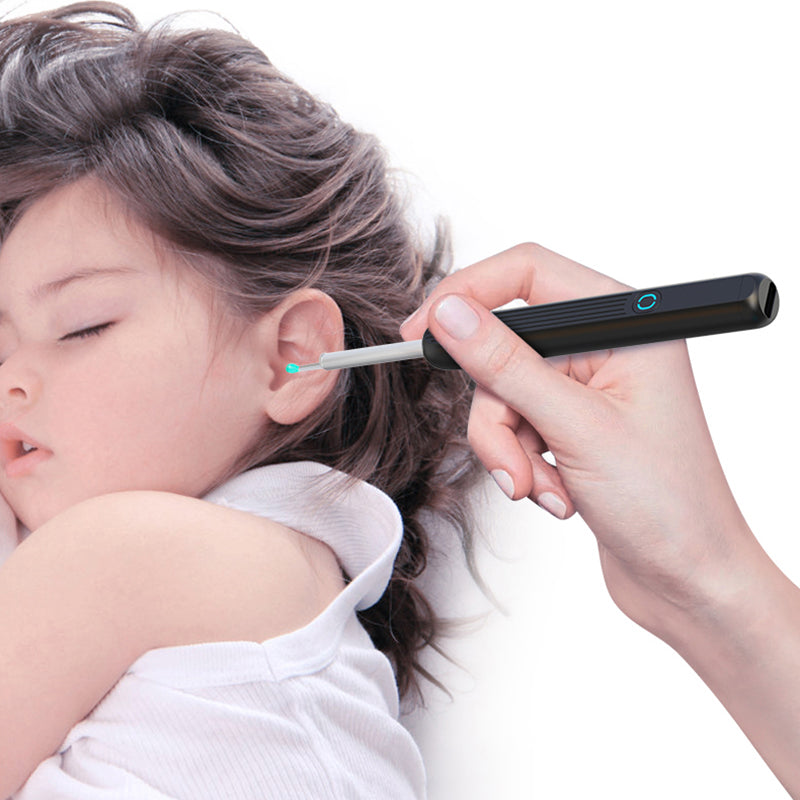 HOW IT WORKS
Download the "bebird" APP before use. 
Connect the Wireless Earwax Remover to your device via Bluetooth. 
Insert the ear cleaner into your ear canal. 
Turn on the device and adjust the brightness to your preference. 
Clean your ears and observe the ear canal through the app. 
When finished, turn off the device and remove it from your ear.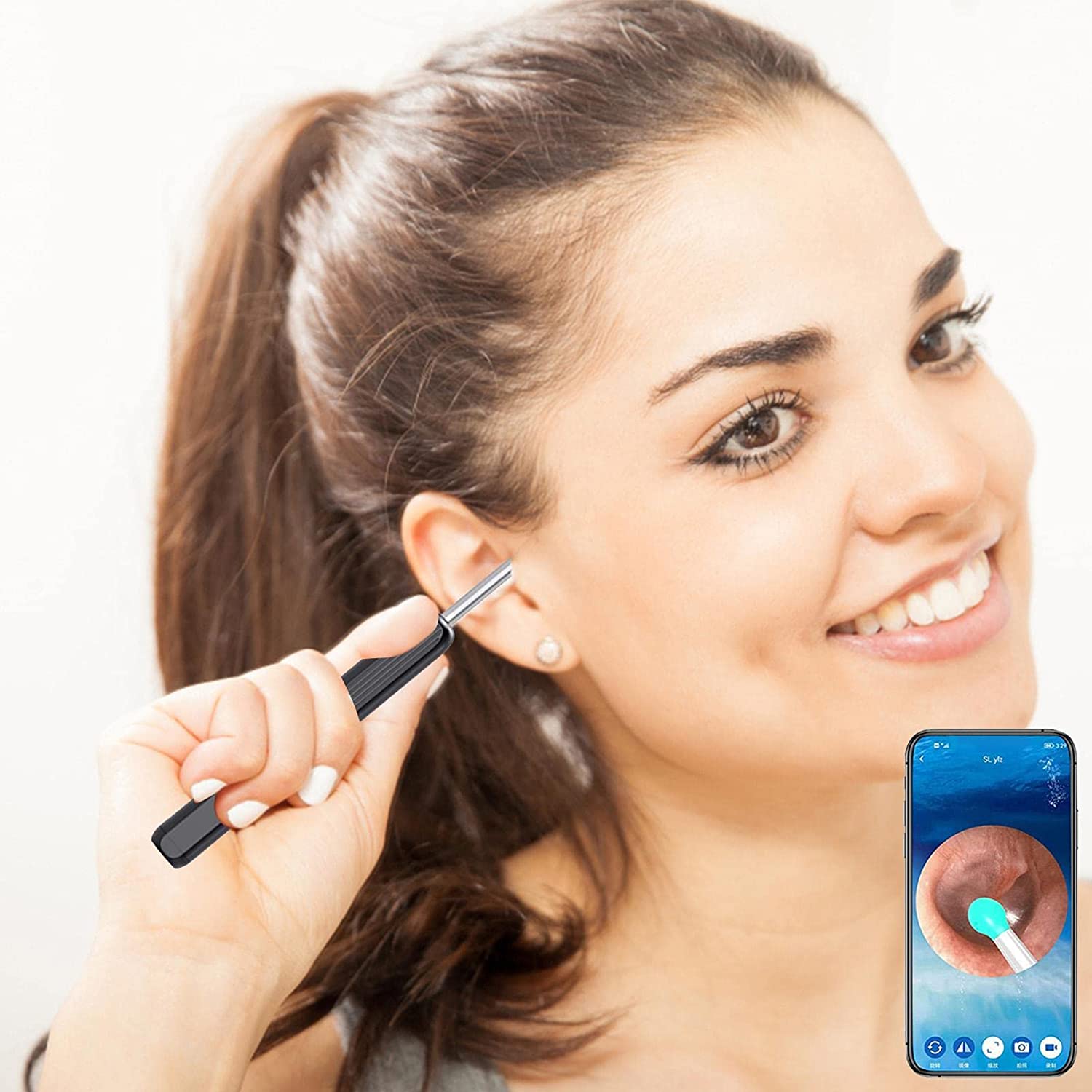 Say goodbye to worries about water damage or complex environments, as our washable lens is designed to withstand daily use and adapt to any ear condition, Download the "bebird" app and elevate your ear cleaning experience with our Wireless Earwax Remover Otoscope Tool!
More info
Specifications

Material: ABS 
Lens inner diameter: 4.5 mm
Pixel: 3 Million
Colour: Black/White
FAQs

How do I connect the Wireless Earwax Remover Otoscope Tool to the app?
Simply download the "bebird" app from the app store, connect your device to the WiFi signal emitted by the ear cleaner, and open the app to establish a seamless connection.

Is the Wireless Earwax Remover Otoscope Tool safe to use?
Absolutely! Our ear cleaner is designed with safety in mind. The washable lens and gentle earpick ensure a comfortable and non-invasive cleaning experience, reducing the risk of injury.

Can I use the ear cleaner on children?
While the ear cleaner is generally safe for use on children, it's recommended to consult with a paediatrician or healthcare professional before using it on young children to ensure proper usage and safety precautions.

How often should I clean my ears with the Wireless Earwax Remover Otoscope Tool?
The frequency of cleaning depends on individual needs and the amount of earwax produced. It's generally recommended to clean your ears once a week or as needed, but be careful not to over-clean, as it can disrupt the natural balance of earwax.

Can I share the ear cleaner with others?
For hygiene purposes, it's best not to share the ear cleaner with others. Each person's ears have unique conditions, and sharing the device may increase the risk of cross-contamination or infections.

How do I clean the ear cleaner after use?
To clean the ear cleaner, detach the washable lens and clean it with water or a mild disinfectant. Ensure it's completely dry before reattaching. Avoid using harsh chemicals or submerging the device in water, as it can damage its components.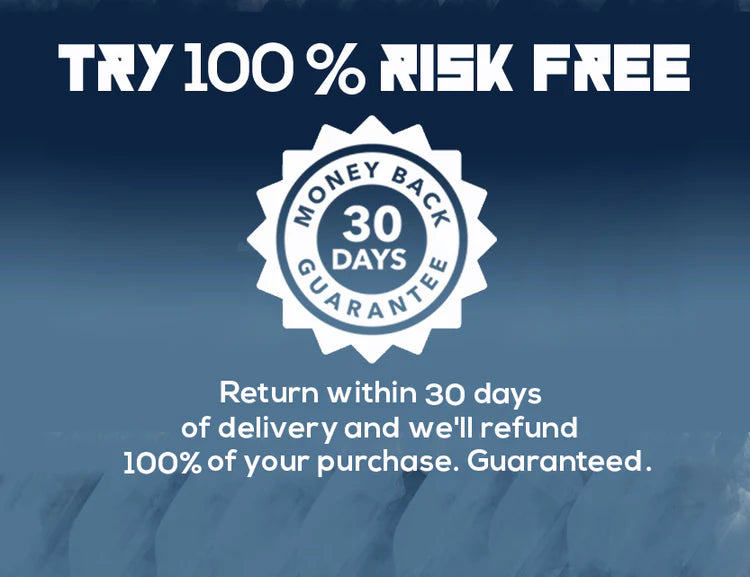 Didn't see the results you expected from our product?
You're covered by our 30 day money back guarantee. If you are unhappy with your purchase, please return merchandise and receive a full product refund for your order less any shipping and processing.