Regular price
Sale price
£14.95 GBP
Unit price
per
Sale
Sold out
Revitalize Your Skin with Vitamin C and Hyaluronic Acid Serum for a Radiant Glow
Experience the power of our Vitamin C Skin Serum with Hyaluronic Acid.
This potent anti-aging formula easily absorbs into your skin, reducing wrinkles and rejuvenating your complexion, leaving you with a revitalized radiance that will turn heads. Try it today and unlock the secret to youthful, glowing skin.
View full details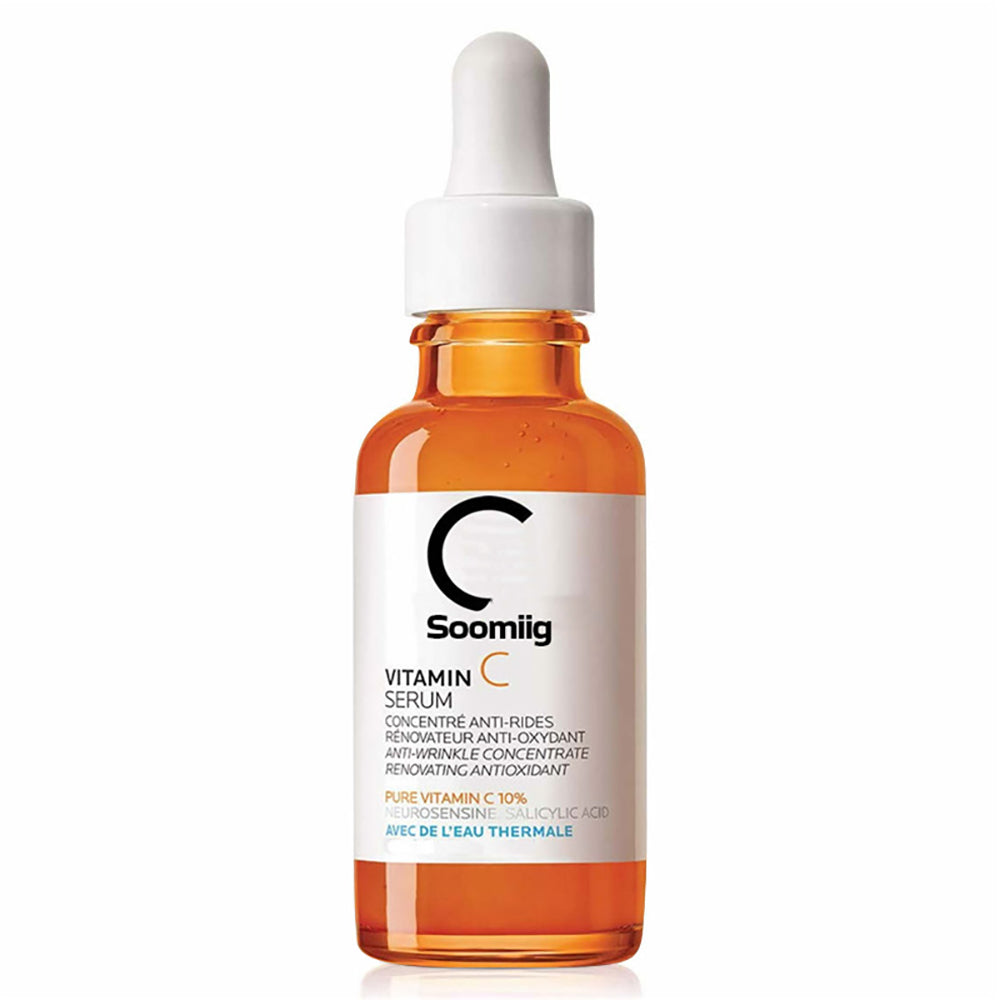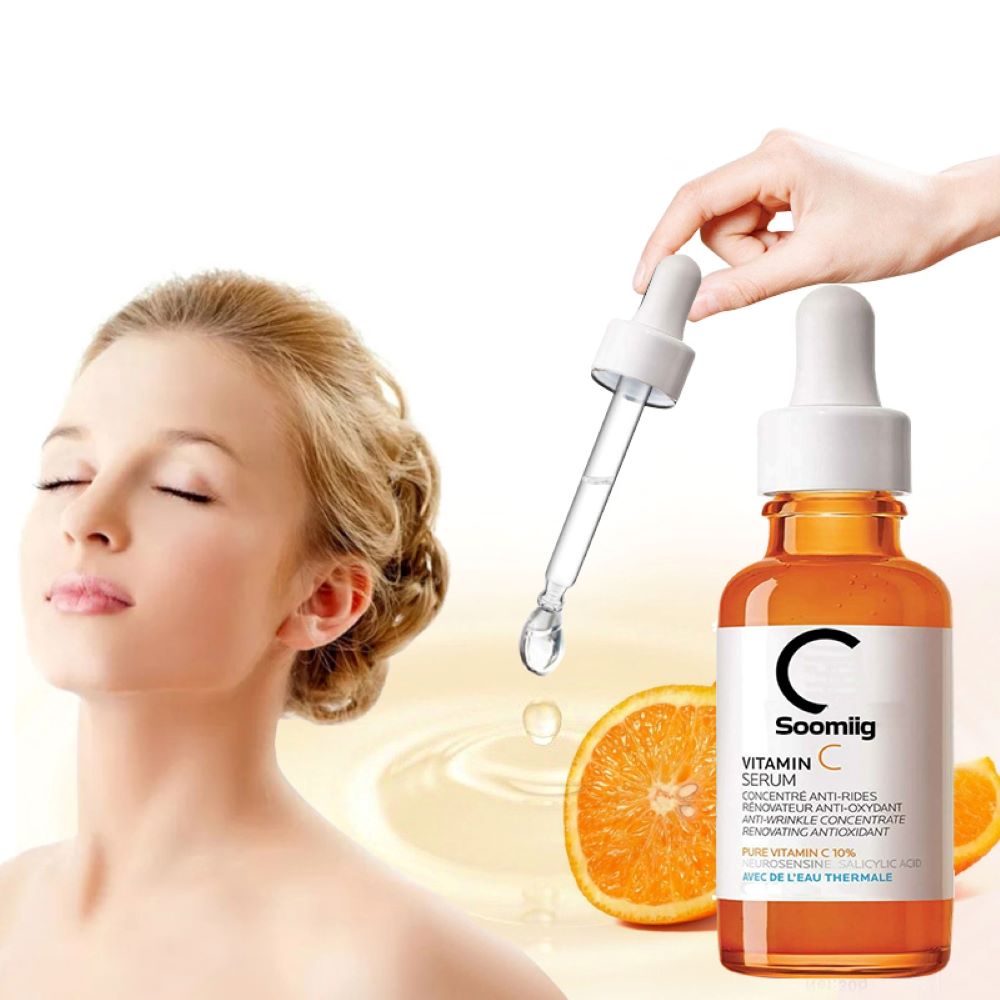 Experience the power of antioxidants, a flawless and revitalized appearance.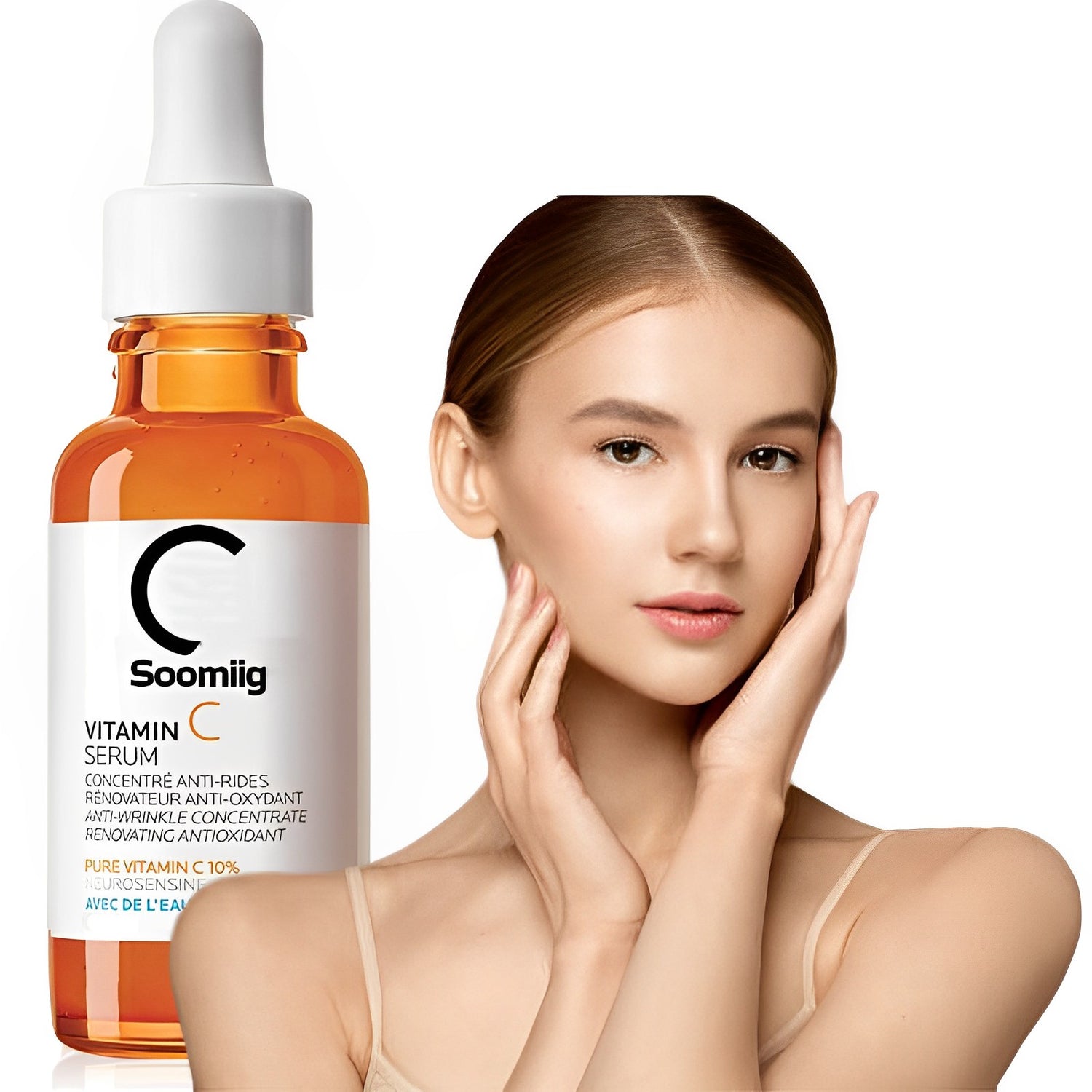 Our Vitamin C Serum with 10% Pure Vitamin C + Salicylic Acid works by delivering a potent blend of antioxidants and skin-renewing ingredients to target wrinkles, boost radiance, refine texture, and soothe the skin. It penetrates deeply, promoting collagen production and protecting against free radicals, resulting in a revitalized, smoother, and more youthful-looking complexion.
Rediscover your skin's youthful glow
- say goodbye to wrinkles and hello to a radiant complexion!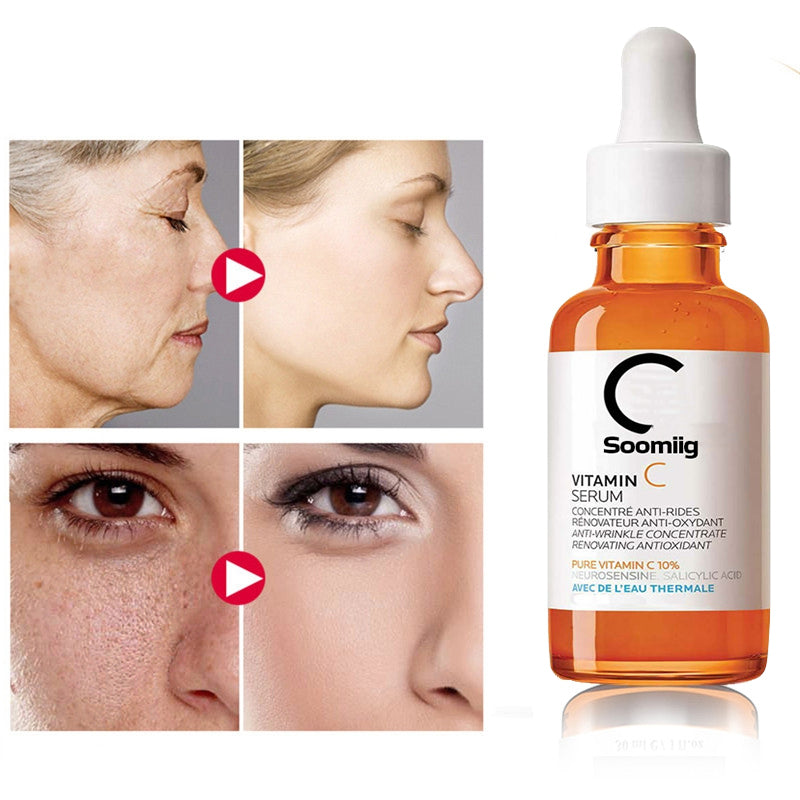 Reveal Youthful Radiance
Vitamin C Serum with 10% Pure Vitamin C + Salicylic Acid is a powerful anti-wrinkle concentrate that reduces the appearance of wrinkles, giving your skin a smoother and more youthful look.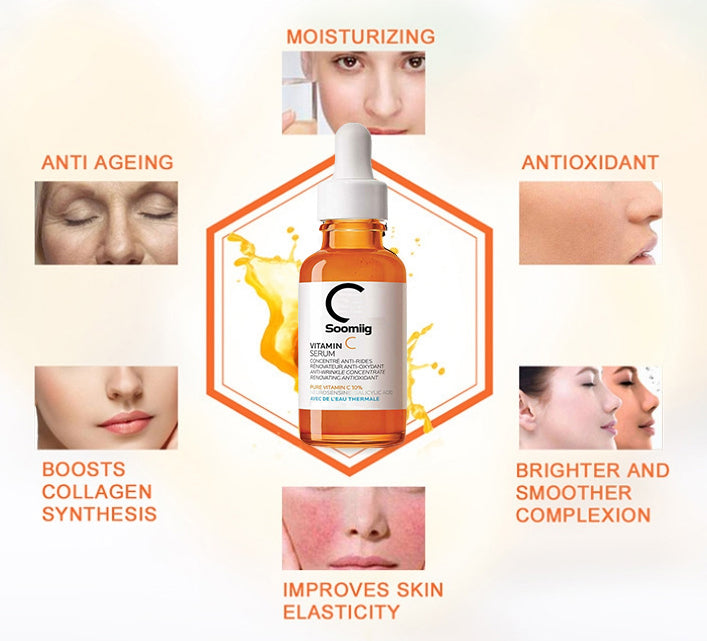 Refine and Renew
This Vitamin C Serum acts as a skin renovator, rejuvenating your complexion by refining skin texture and tone. Experience a noticeable improvement in the overall appearance and texture of your skin.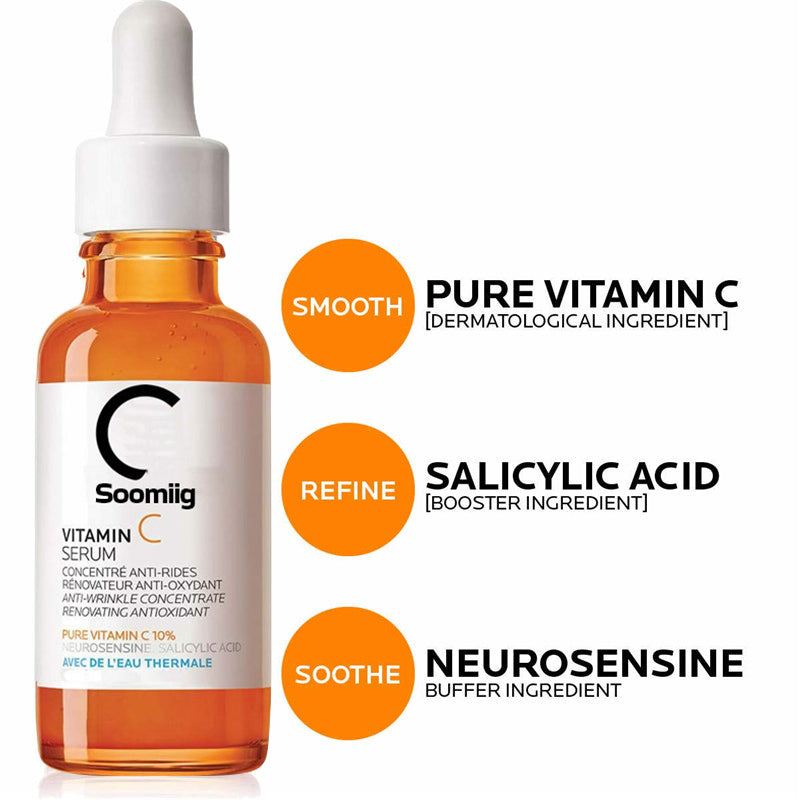 Boost Skin's Natural Defenses
Packed with antioxidant properties, this concentrated formula helps protect your skin against harmful free radicals, keeping it healthy and youthful-looking. Say goodbye to dull, tired-looking skin and hello to a revitalized radiance.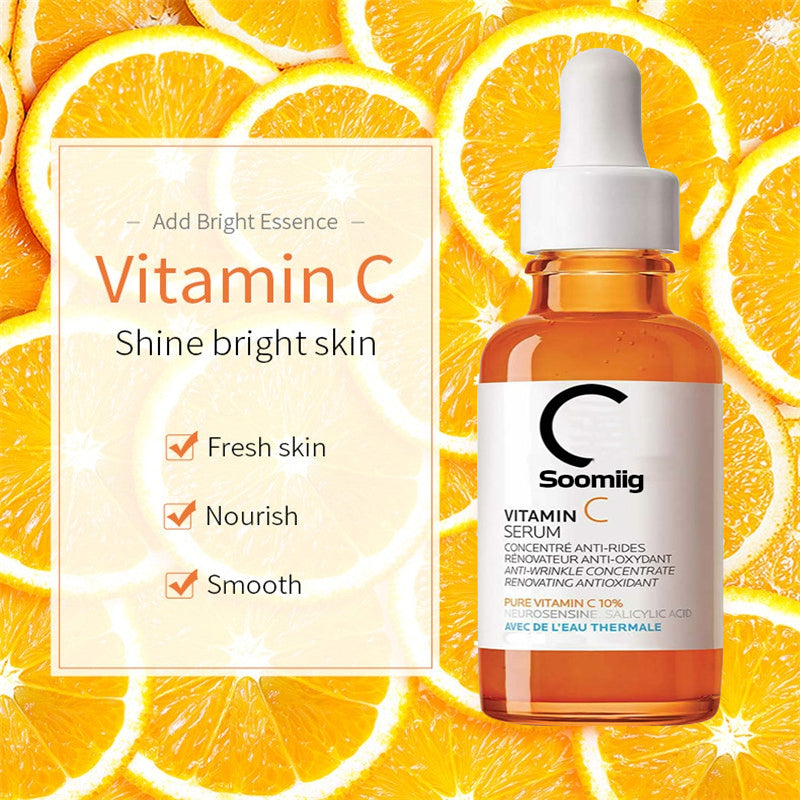 Soothe and Calm
Enriched with Neurosensine, Vitamin C Serum helps soothe sensitive skin, reducing redness and discomfort. Experience the calming effects of this serum as it gently nourishes and restores balance to your skin, leaving it feeling calm and refreshed.
● Anti-Wrinkle: Reduces wrinkles.
● Radiance-Boosting: Enhances radiance.
● Skin Rejuvenation: Revitalizes skin.
Transform your skincare routine
1. Wash your face as usual and pat dry.

2. Apply a thin layer of serum over desired areas.

3. Allow to dry.After serum has dried completely, apply your favourite moisturizer.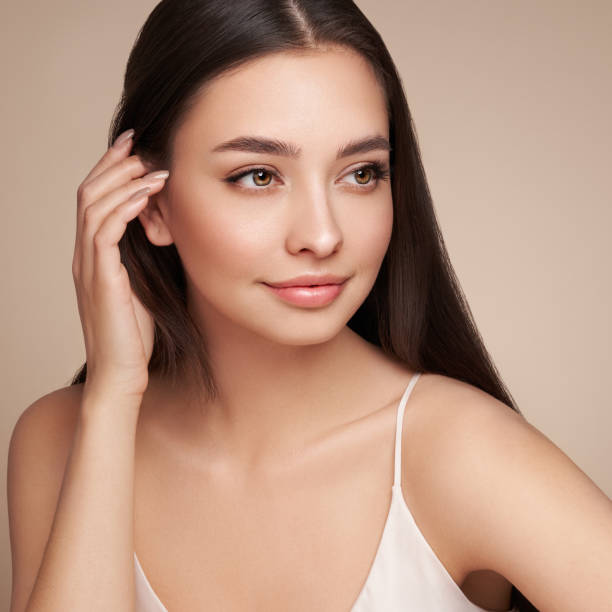 Don't settle for dull, lackluster skin - unleash the revitalizing potential of our Vitamin C Serum and let your natural beauty shine through!
More info
Specifications

Formulation: Liquid
Gender: Female
Item Type: Face Serum
What's in the box

1 * Vitamin C Face Skin Serum

FAQs

How often should I use the vitamin C serum?
We recommend using the Vitamin C Serum once daily, preferably in the morning, as part of your skincare routine for optimal results.

Can I use the vitamin C serum if I have sensitive skin?
Yes, our Vitamin C Serum is formulated to be gentle on all skin types, including sensitive skin. However, it's always recommended to do a patch test before applying it to your face.

How long does it take to see results with the vitamin C serum?
Results may vary depending on individual skin types and conditions. However, many users report noticing visible improvements in skin texture and radiance within a few weeks of consistent use.

Can I layer makeup over the vitamin C serum?
Yes, once the serum has fully absorbed into your skin, you can apply makeup as usual. The lightweight formula of the serum allows for seamless makeup application.

Is the vitamin C serum suitable for mature skin?
Absolutely! The Vitamin C Serum is specially formulated to target signs of ageing, making it an excellent choice for mature skin. It helps reduce the appearance of wrinkles and promotes a more youthful-looking complexion.

Does the vitamin C serum have any scent?
Our Vitamin C Serum is fragrance-free, making it suitable for those with sensitivity to scents. It has a neutral smell and focuses on delivering powerful skincare benefits without any added fragrance.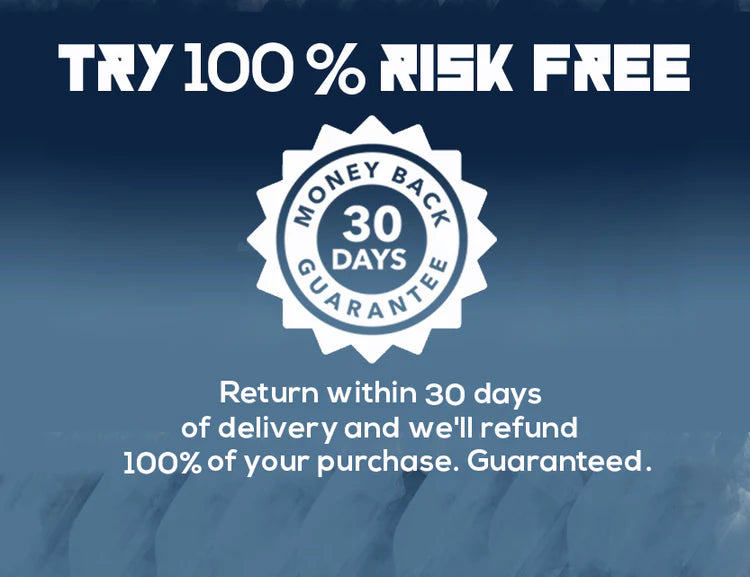 Didn't see the results you expected from our product?
You're covered by our 30 day money back guarantee. If you are unhappy with your purchase, please return merchandise and receive a full product refund for your order less any shipping and processing.