Regular price
£149.99 GBP
Sale price
£76.95 GBP
Unit price
per
Sale
Sold out
If you are working on an office for 8 hours a day you are probably suffering from back and neck pain...
This Orthopedic Memory Foam Seat Cushion will solve your problem! Scientifically created to reduce back pain and correct your posture. 
Maximum of support and comfort
Thanks to its ergonomic design, our Orthopedic Memory Foam Seat Cushion offers the most support and comfort, eases pressure on the coccyx and tailbone, and improves your posture.
Sit well and double your productivity
Having problems with your neck and back because of bad sitting posture can be what prevents you from achieving your maximum and giving your all.
Our Orthopedic Memory Foam Seat Cushion instantly add satisfying lumbar support to any chair so you can enjoy improved and enhanced productivity.
Corrects posture, relieves back pain and 

sciatica
Repeats your spine's anatomical curves, supports your lumbar region, enhances blood flow, and relieves pressure on your back. For neck, upper, middle, thoracic, lower back, and spine pain treatment, our Orthopedic Memory Foam Seat Cushion can be positioned anywhere along the back of a car seat or office chair.
Key Benefits
100% Premium Memory Foam
Corrective Sitting Posture
Adjustable Secure Strap 
Comfortable Bottom
Breathable mesh cover
Non-slip rubber bottom
Machine washable cover
3D design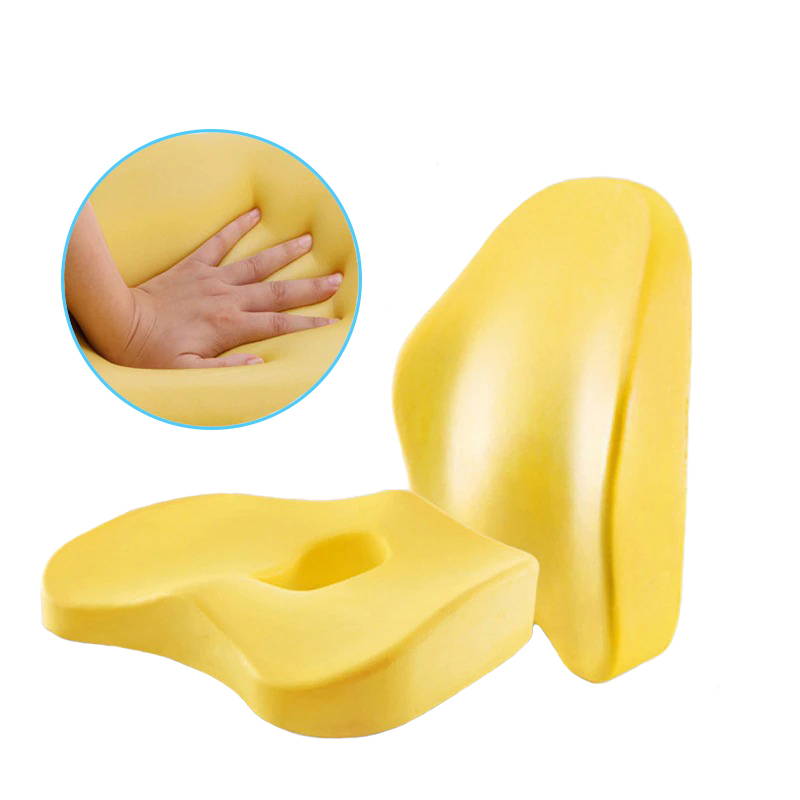 View full details