Regular price
Sale price
£75.95 GBP
Unit price
per
Sale
Sold out
Revitalize Your Skin with the Ultimate 7-in-1 Beauty Device
This multifunctional beauty device combines hot and cold therapy, ultrasound technology, LED photon therapy, and vibration massage to rejuvenate and lift your facial and eye skin, effectively shrinking pores for a radiant complexion. Elevate your skincare routine with this all-in-one device.

View full details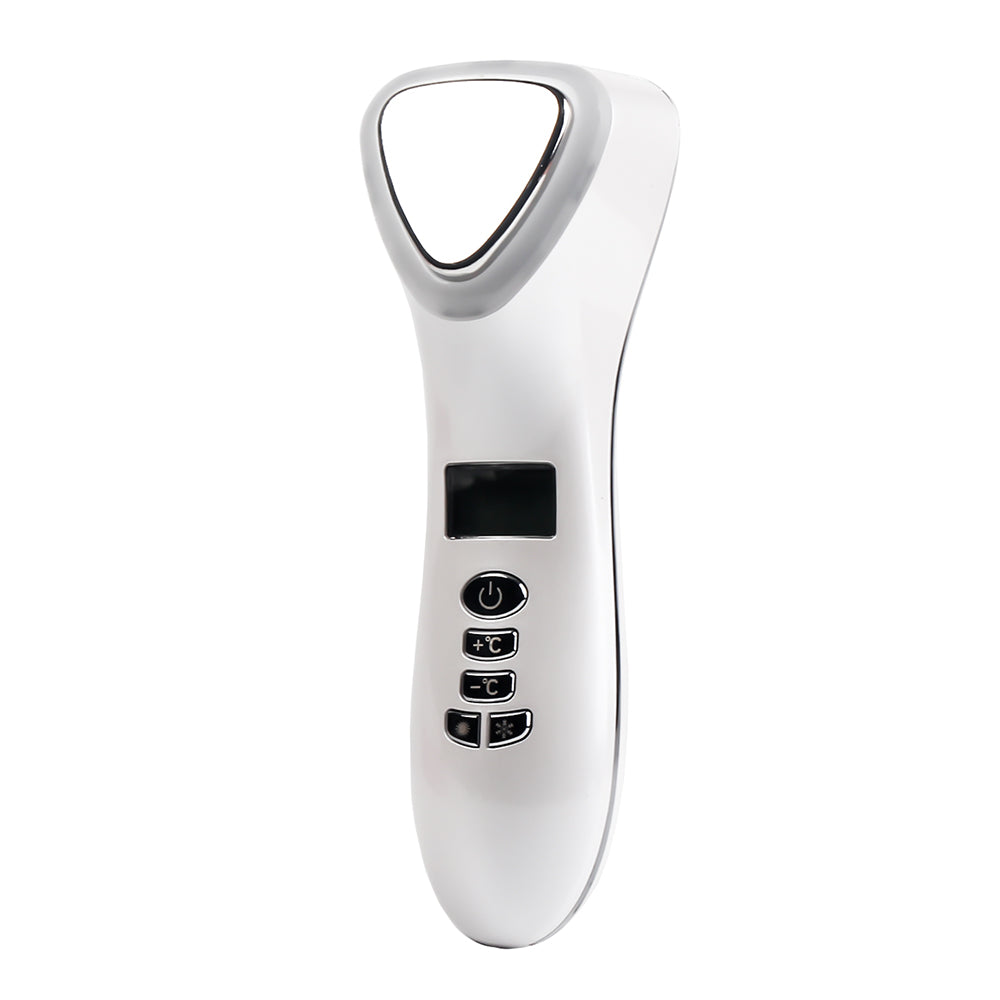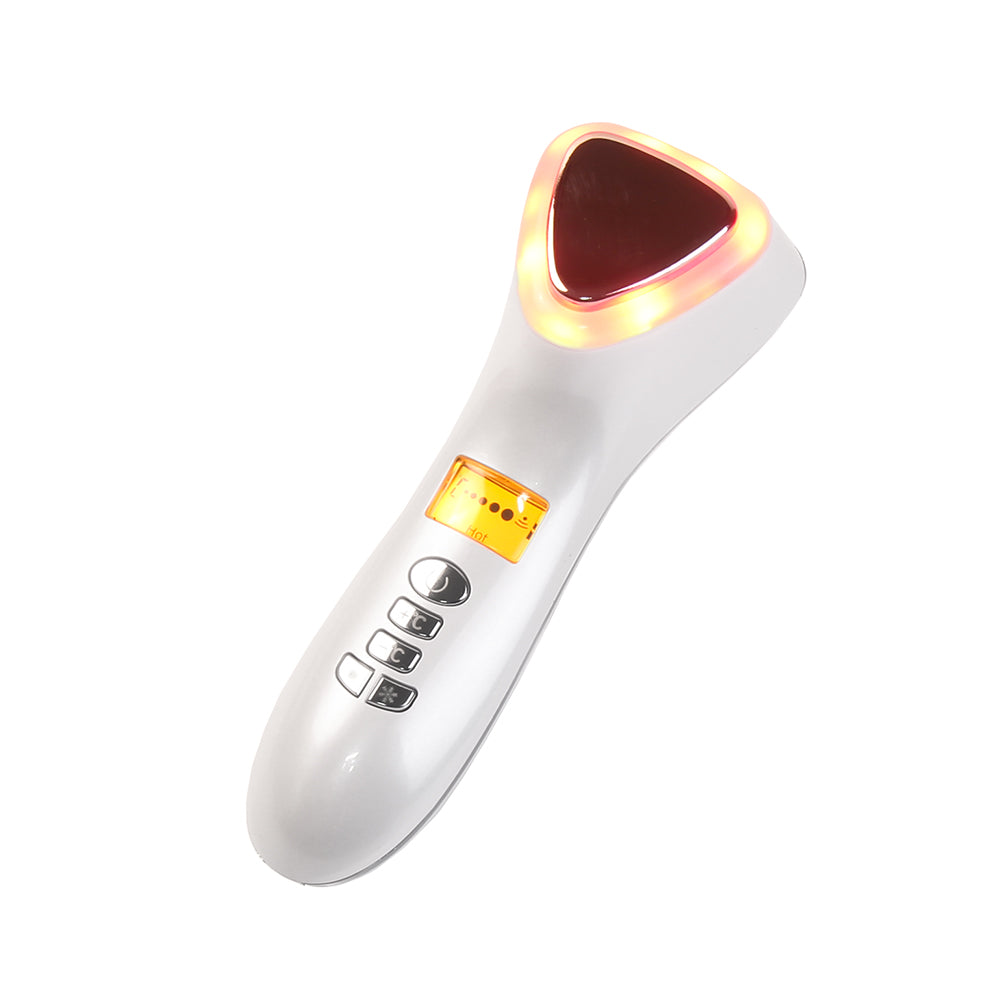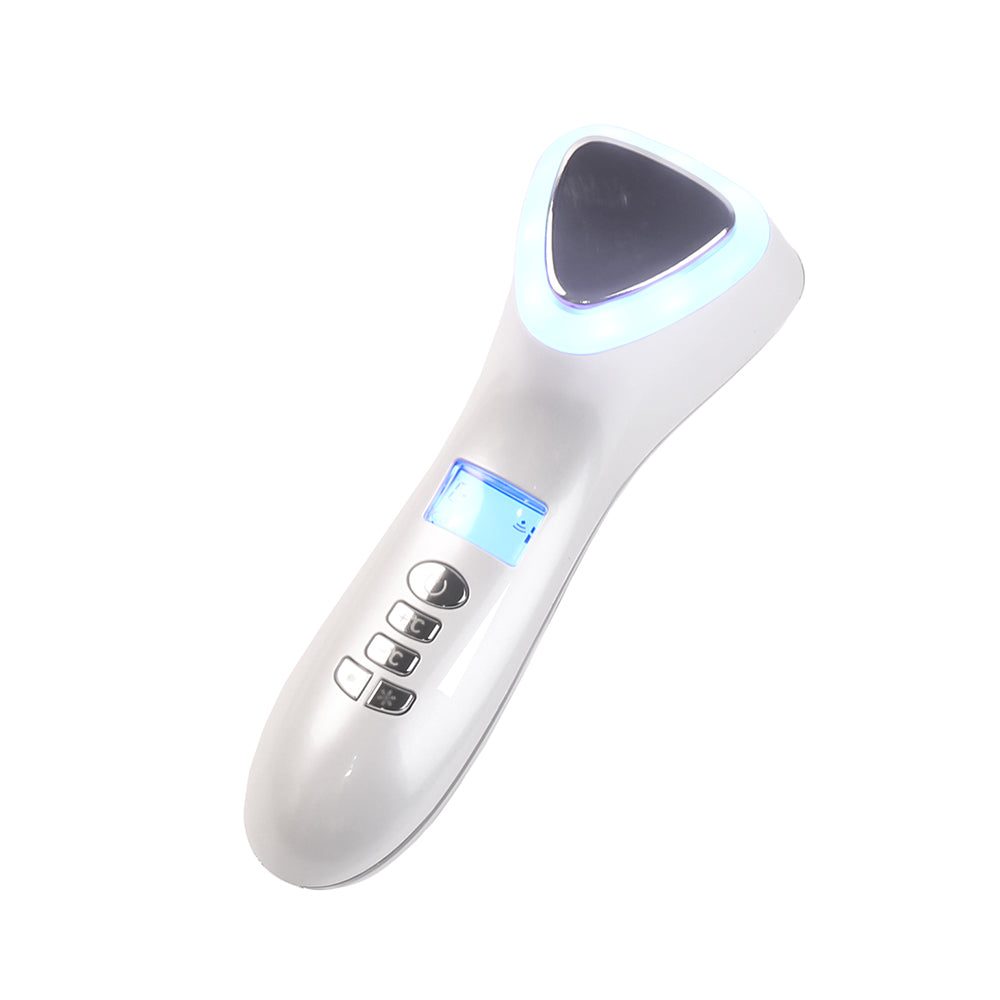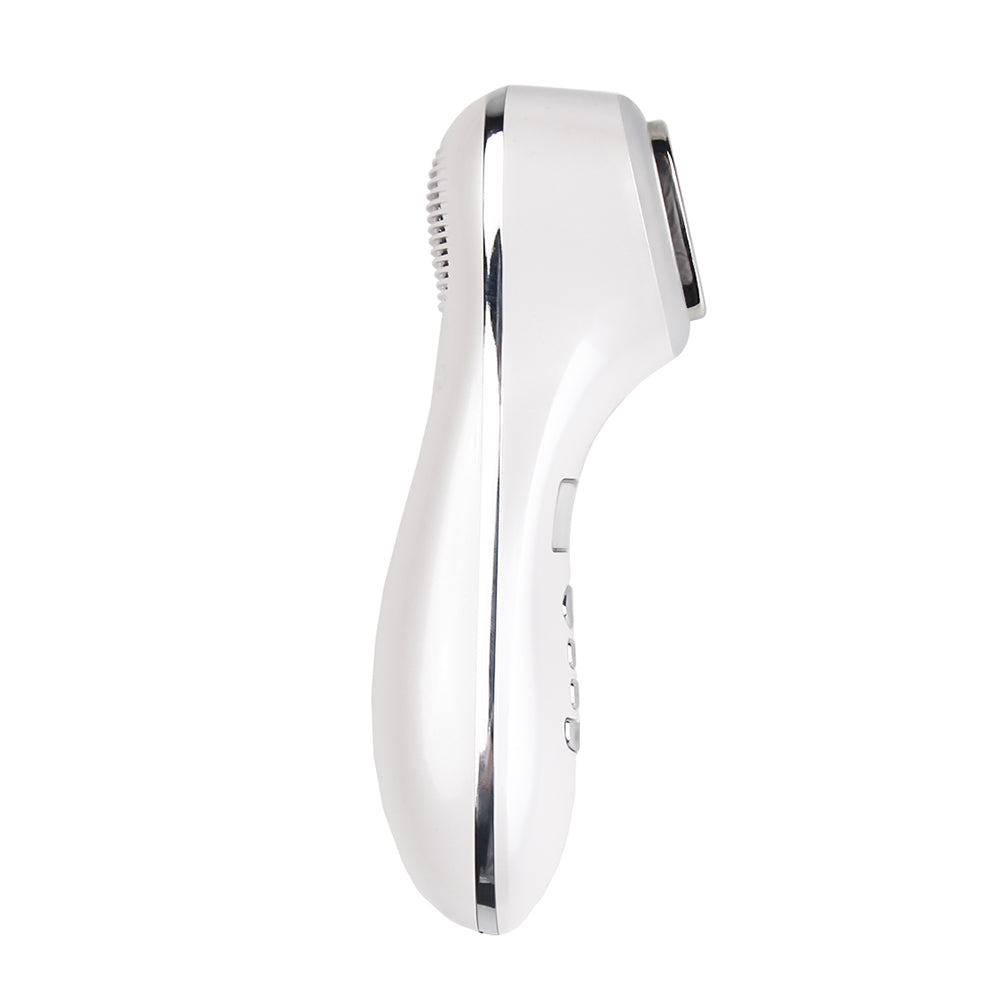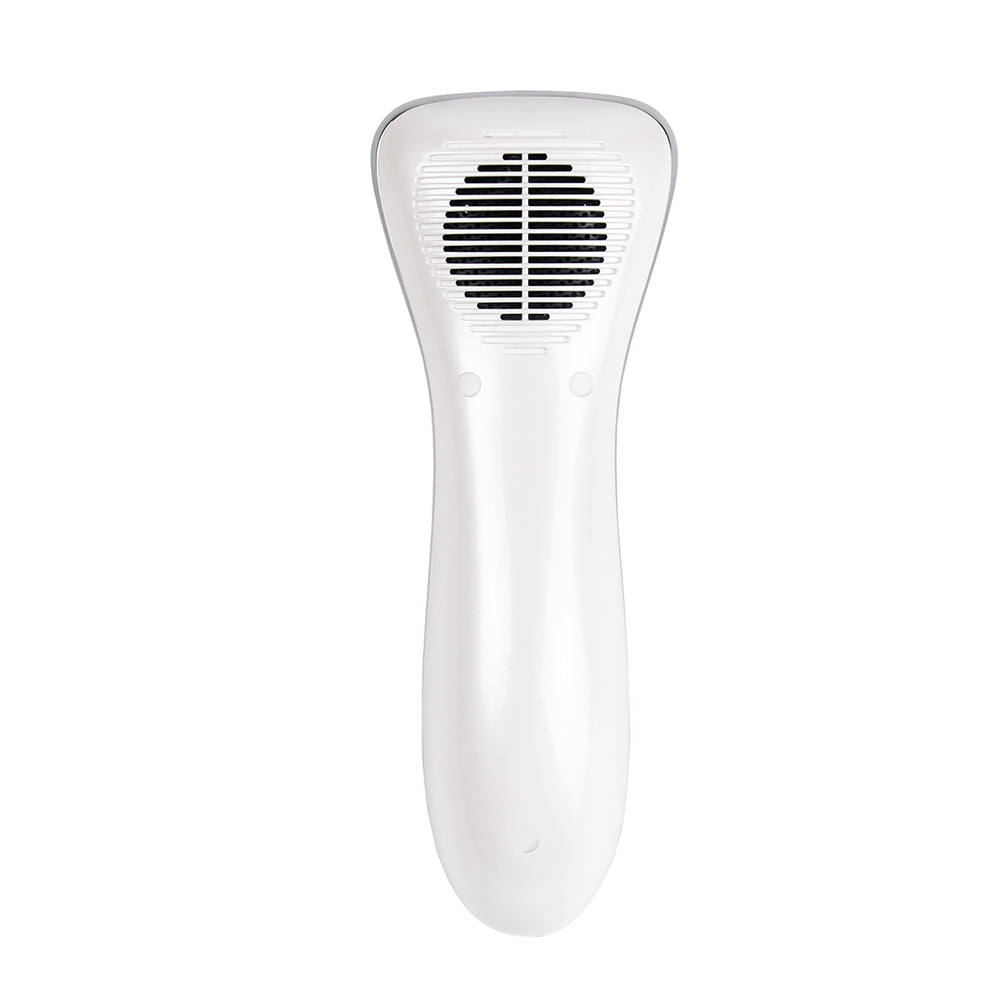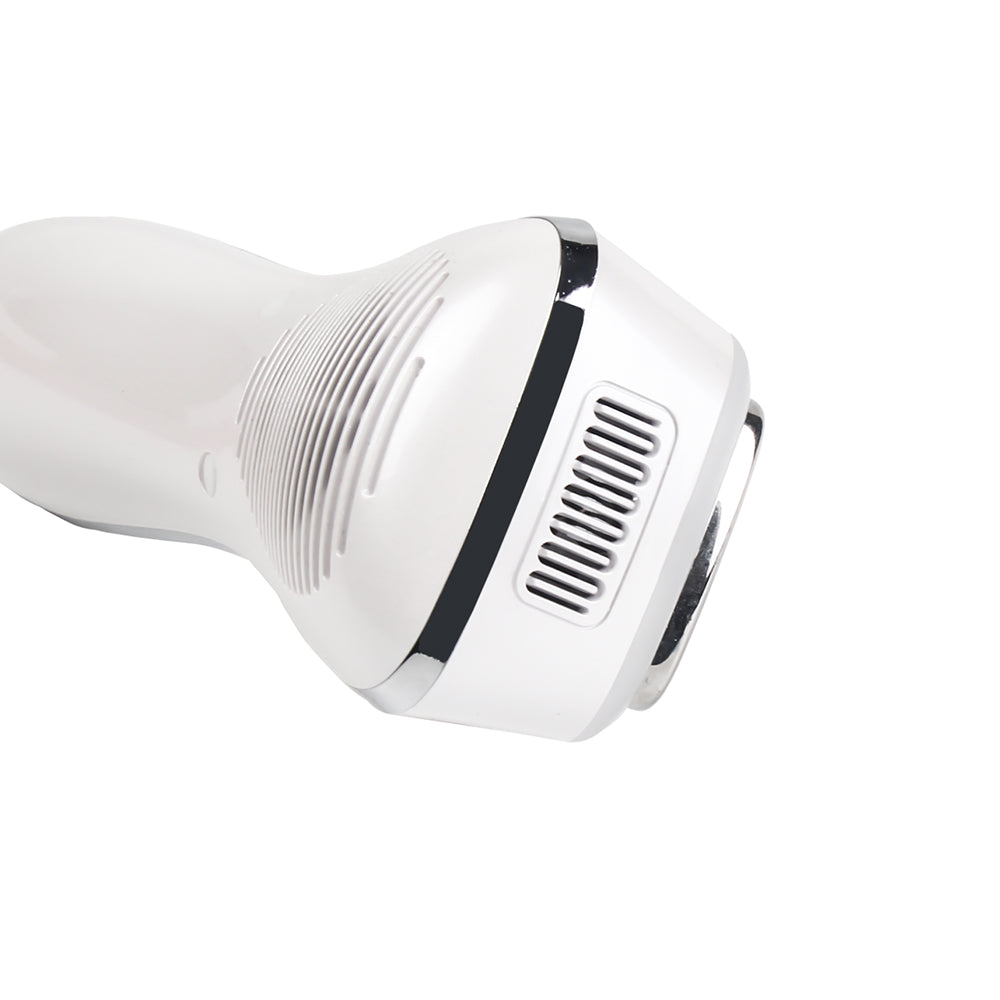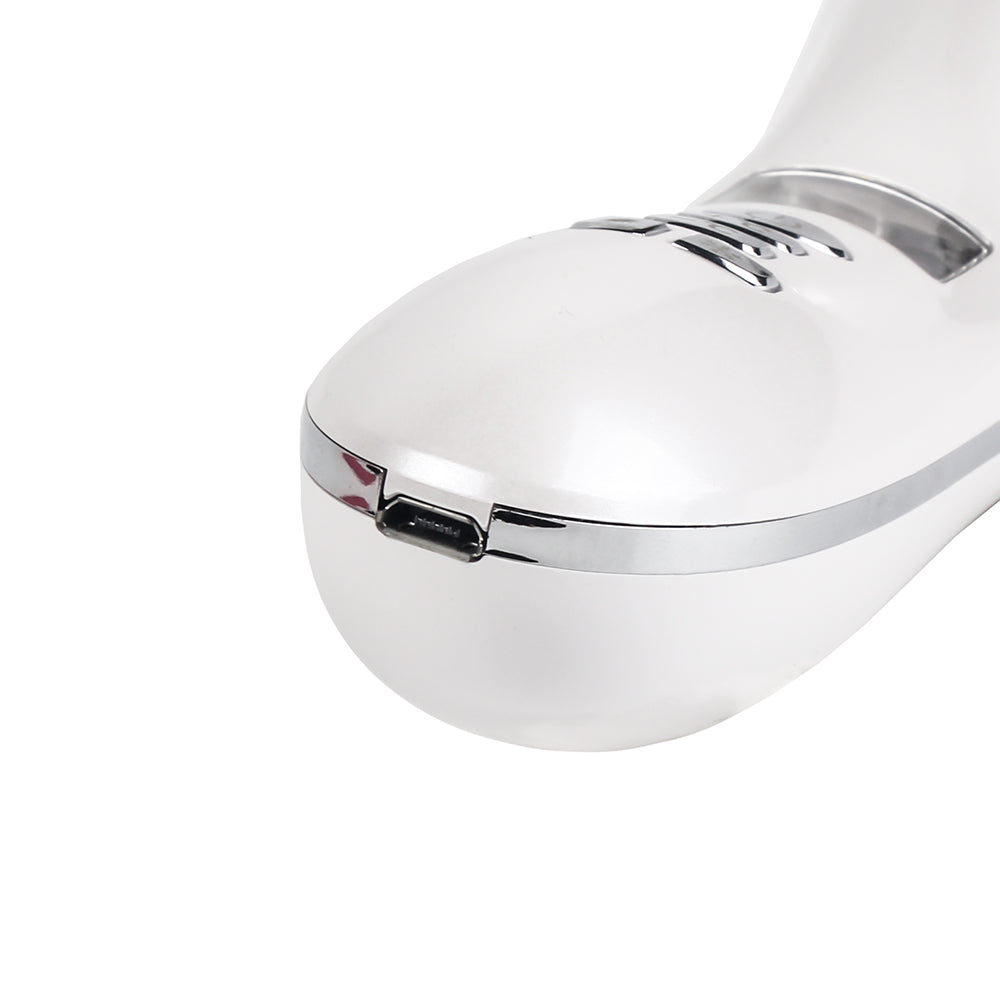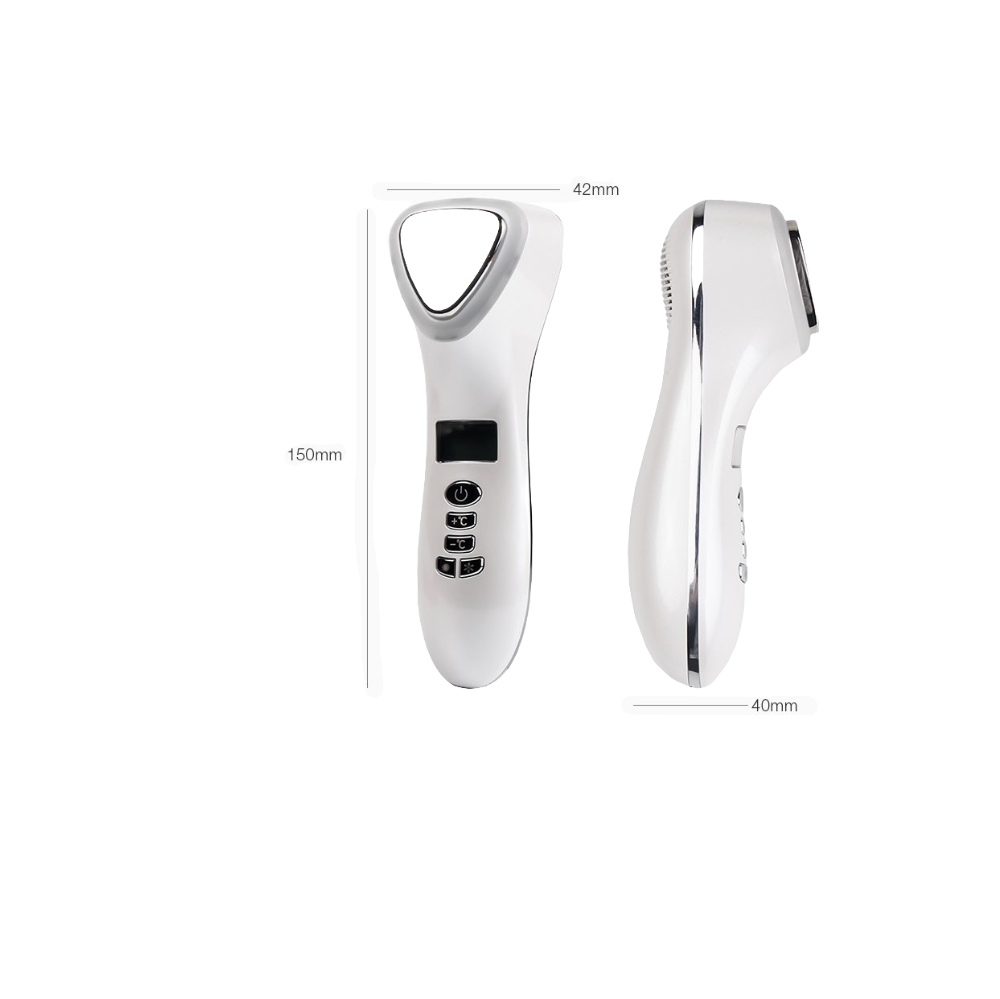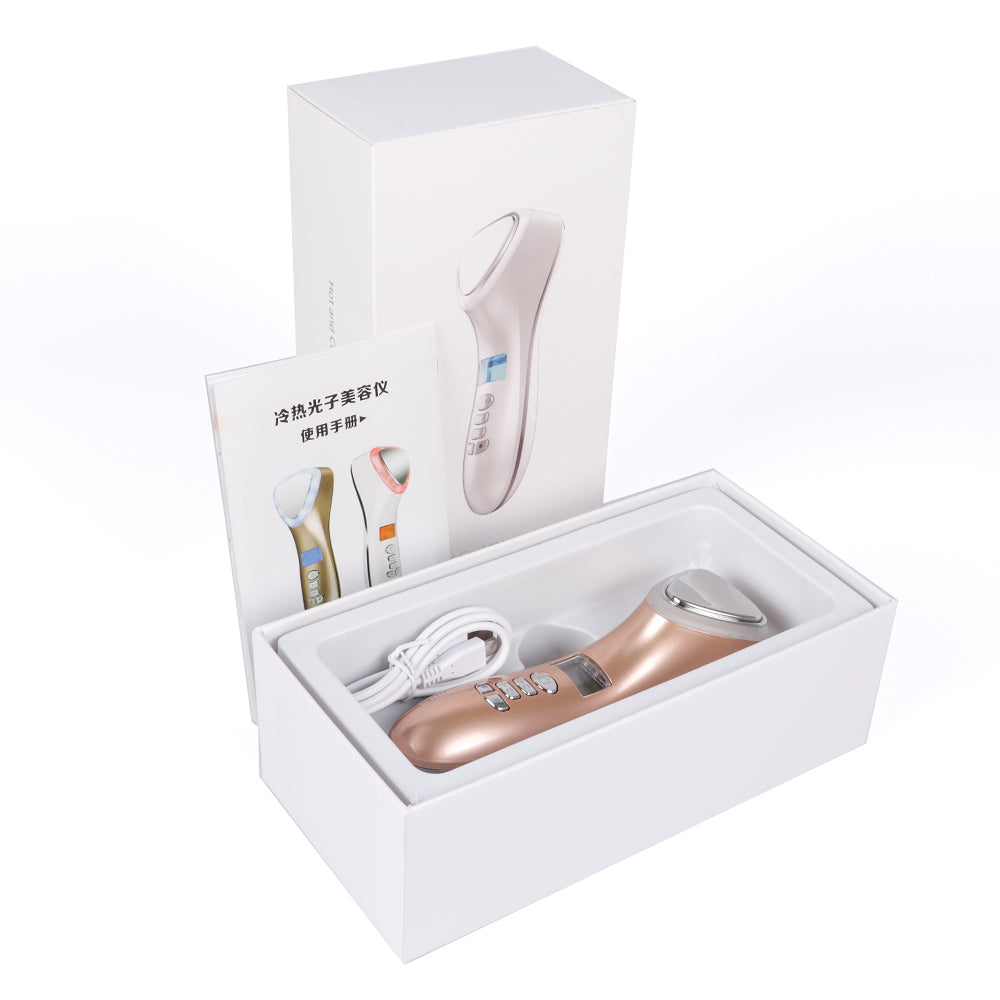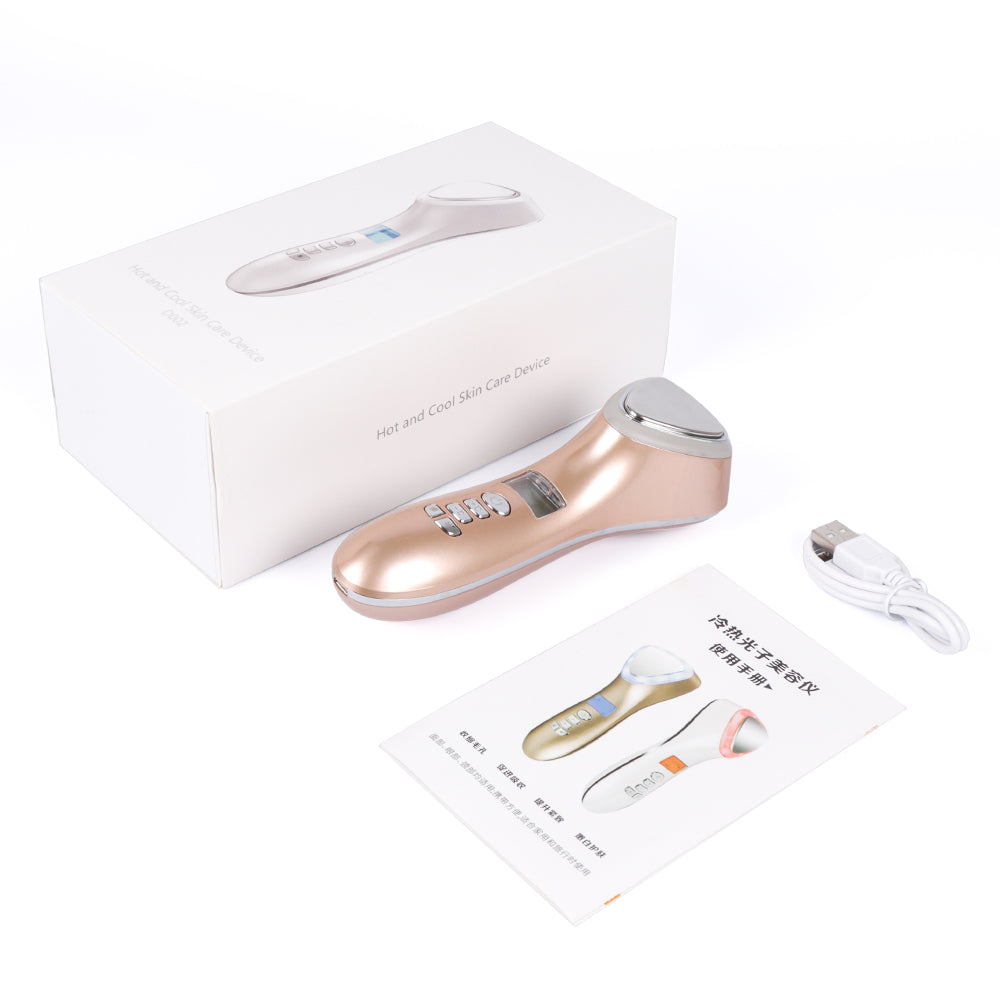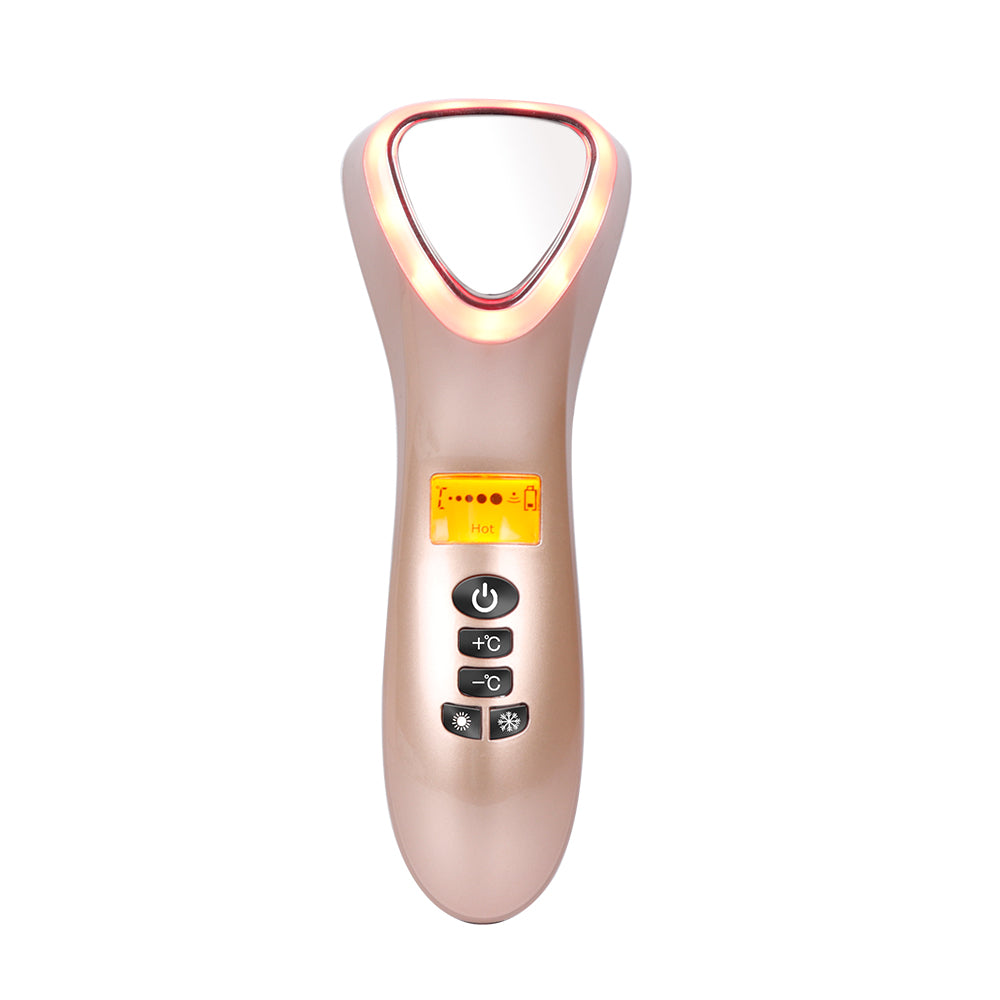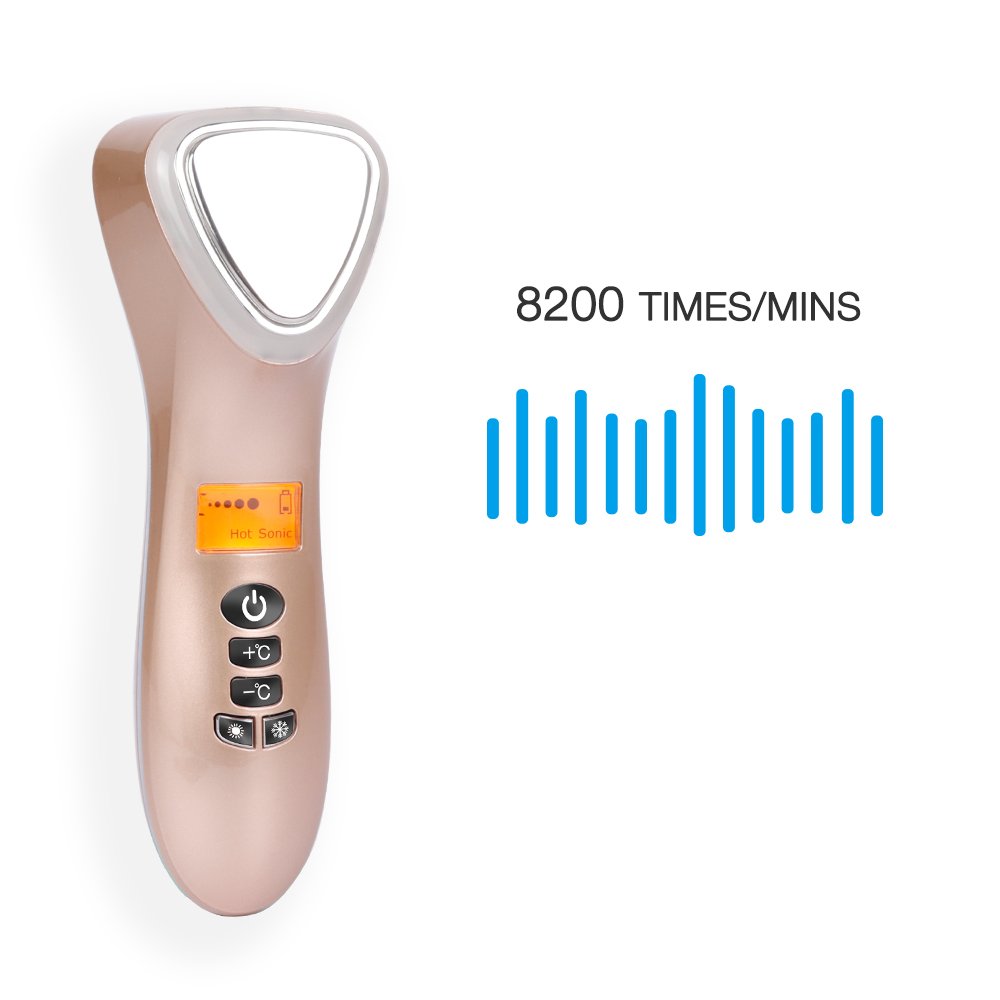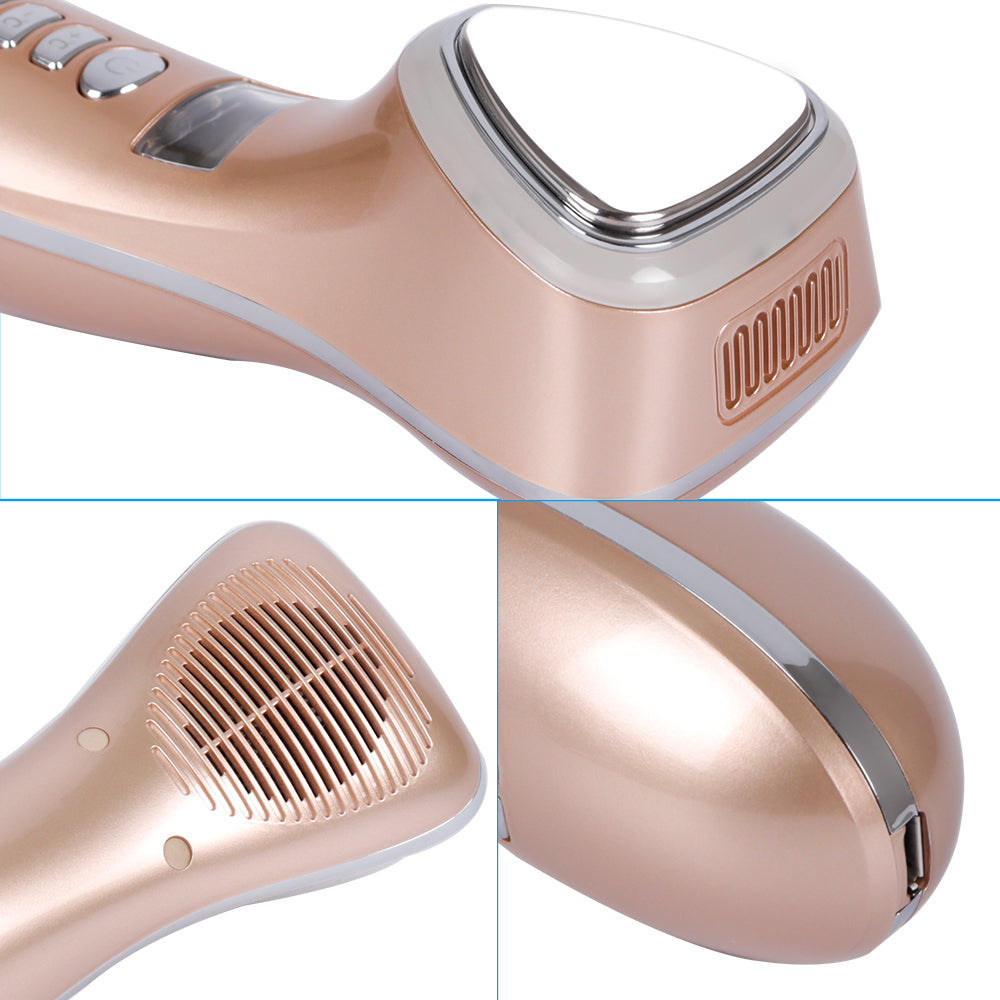 Experience the power of advanced skincare– your key to youthful, glowing skin!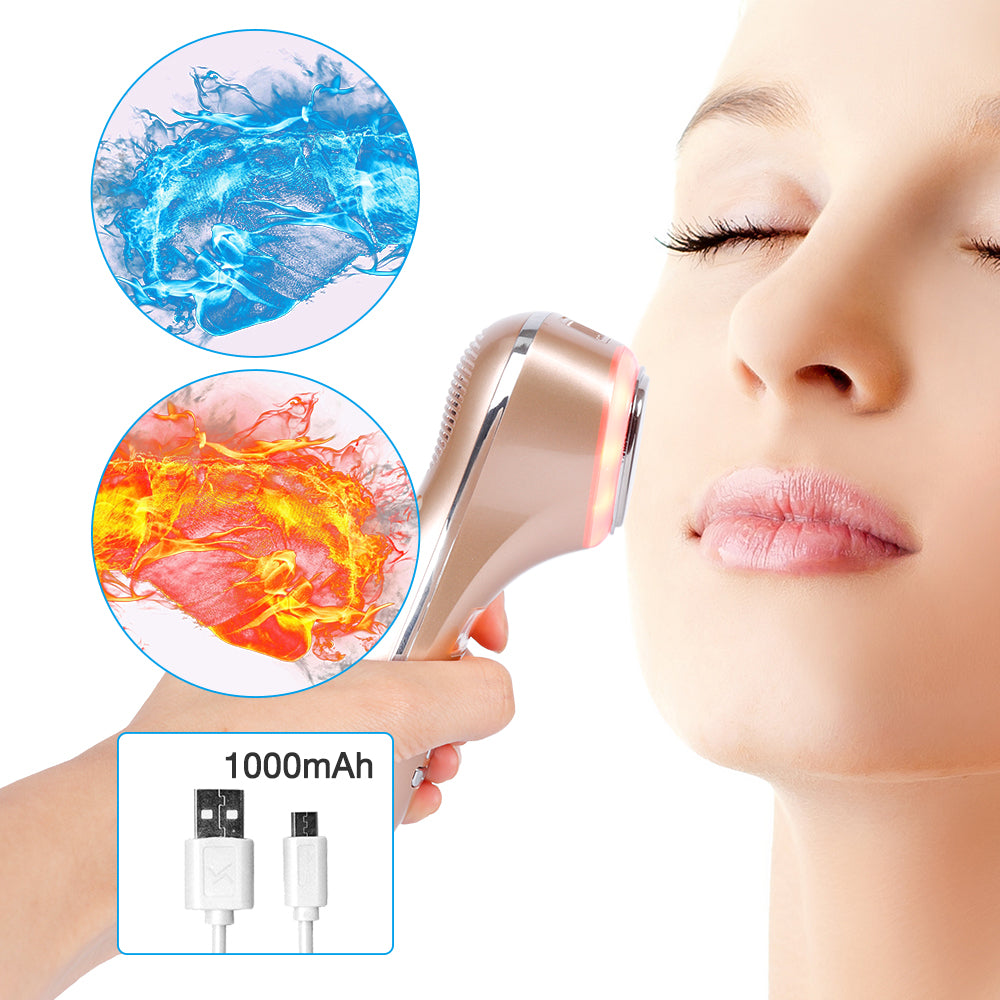 This device employs hot and cold therapy to stimulate blood circulation, ultrasound technology to enhance product absorption, LED photon therapy for skin rejuvenation, and vibration massage to promote collagen production and skin tightening, providing comprehensive skincare benefits in one package. Simply glide it over your face and eyes to experience its transformative effects.
Say goodbye to pores and hello to smoother skin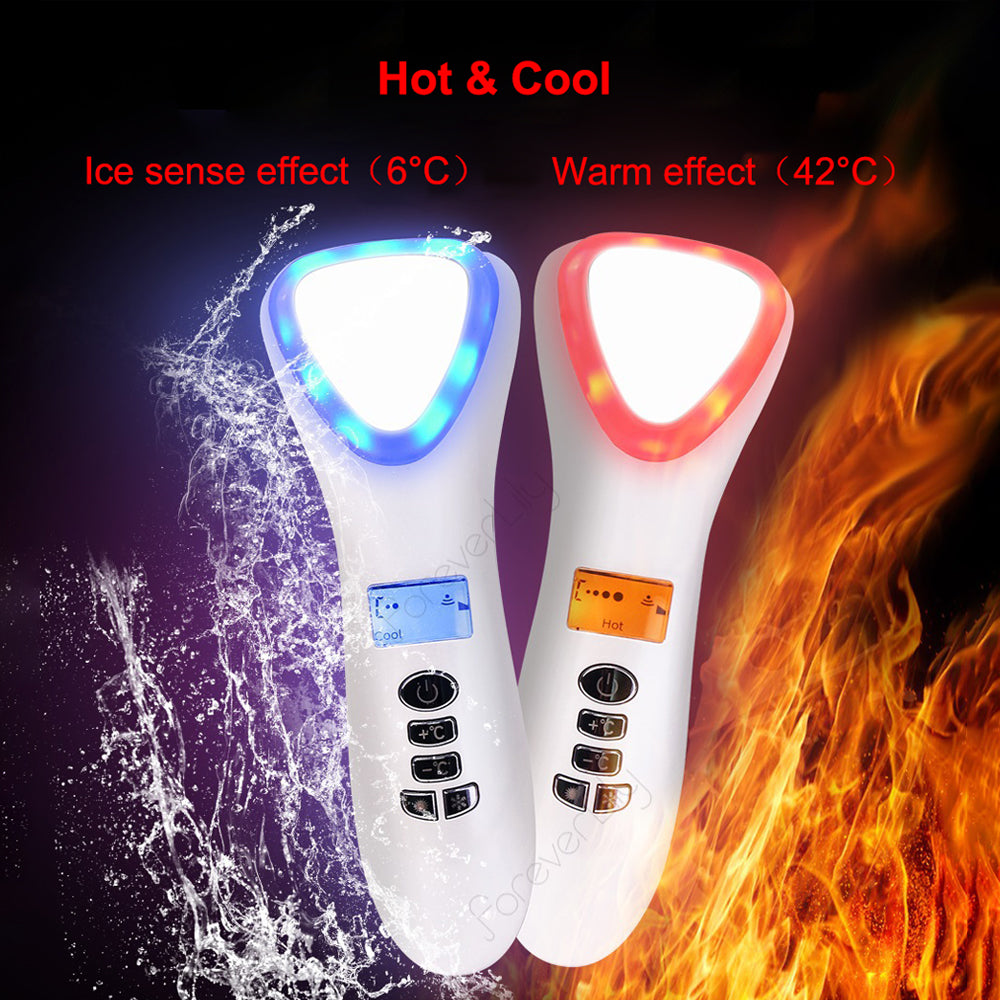 Skin Rejuvenation
The LED photon therapy in this device helps stimulate collagen production and reduce fine lines and wrinkles, resulting in a more youthful and radiant complexion.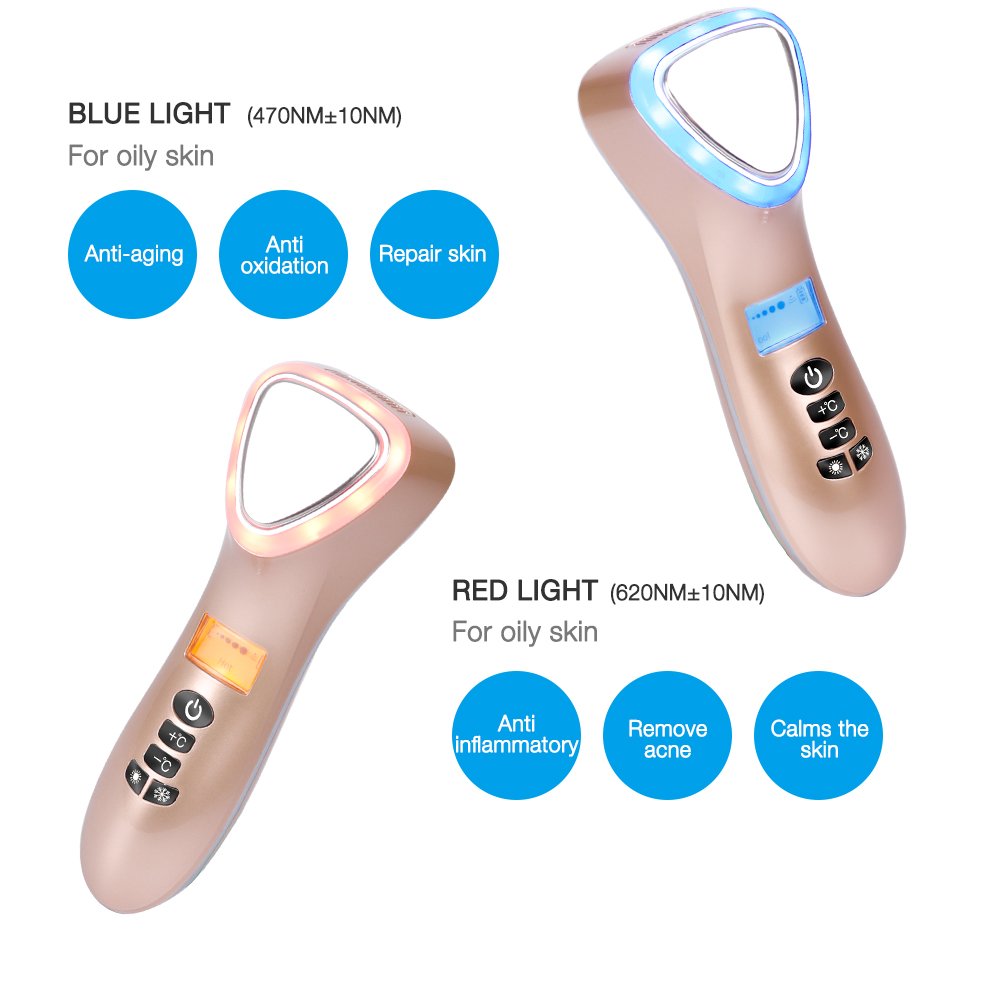 Pore Shrinking
The combination of hot and cold therapy helps to tighten and minimize pores, giving your skin a smoother and more refined texture.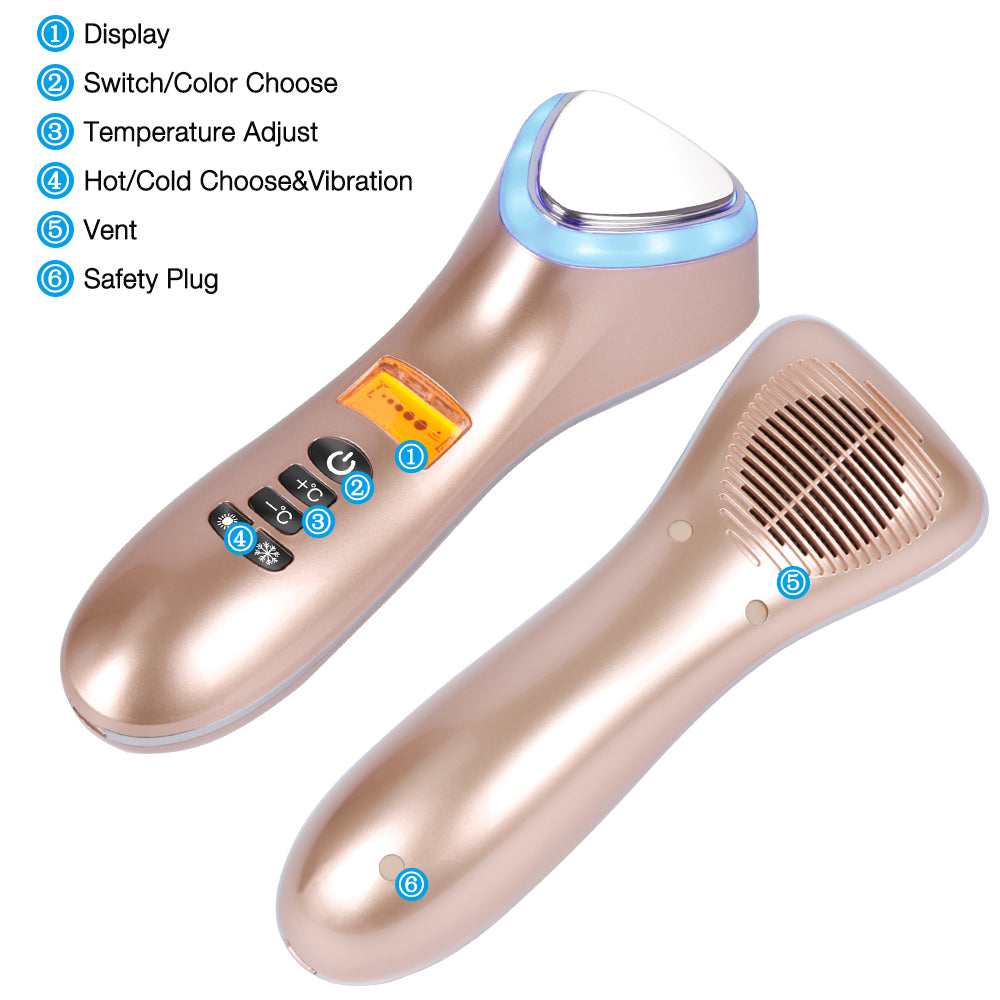 Enhanced Product Absorption
The ultrasound technology in the device enhances the absorption of your skincare products, allowing them to penetrate deeper into the skin for more effective results.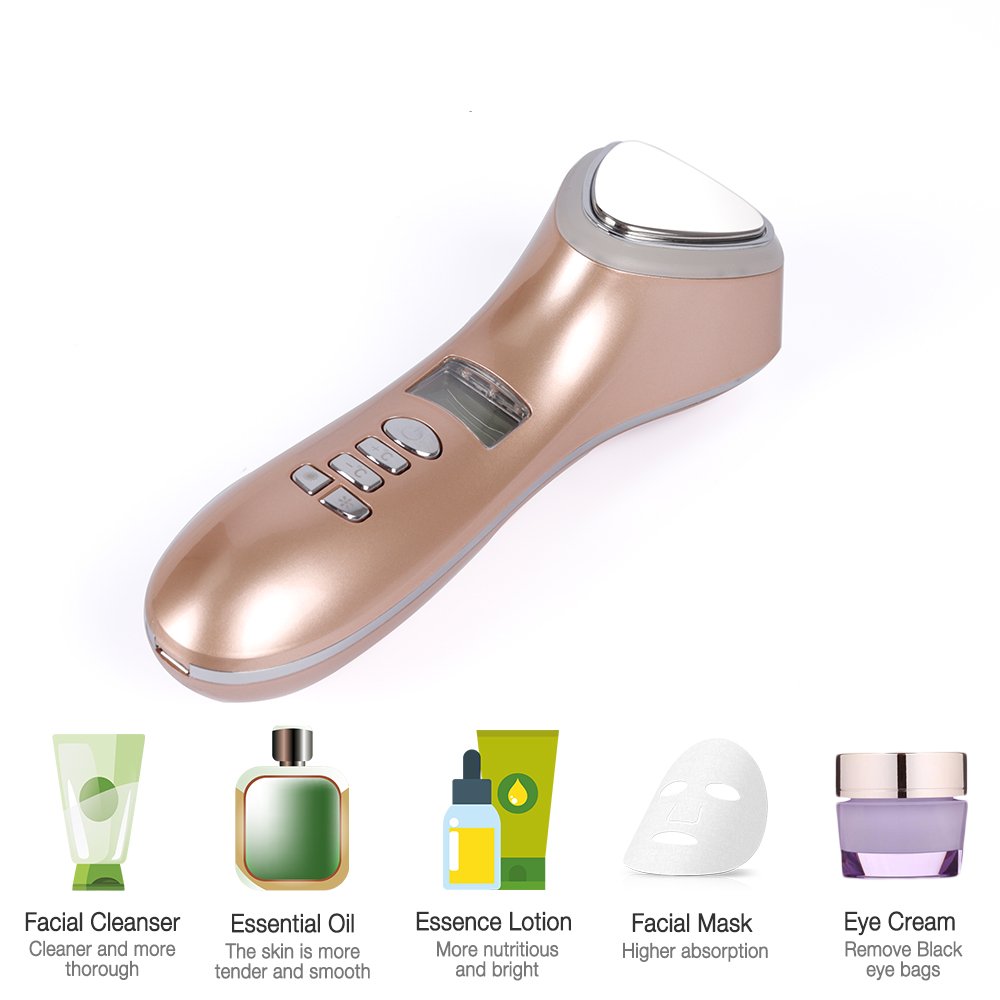 Relaxing Massage
The vibration massage feature not only promotes relaxation but also boosts blood circulation, which can contribute to a healthier and more vibrant appearance.
● Multi-Functionality
● Advanced Technologies
● Skin Transformation
Hot

Help Pore Expansion

Promote Blood Circulation

Dredging Lymphatic Obstruction

Cold

Rapid Shrink Pores
To Strengthen The Skin Elasticity
To Promote Skin Absorption
Help To Reduce Edema And
Rejuvenation
Achieve salon-quality results from the comfort of your home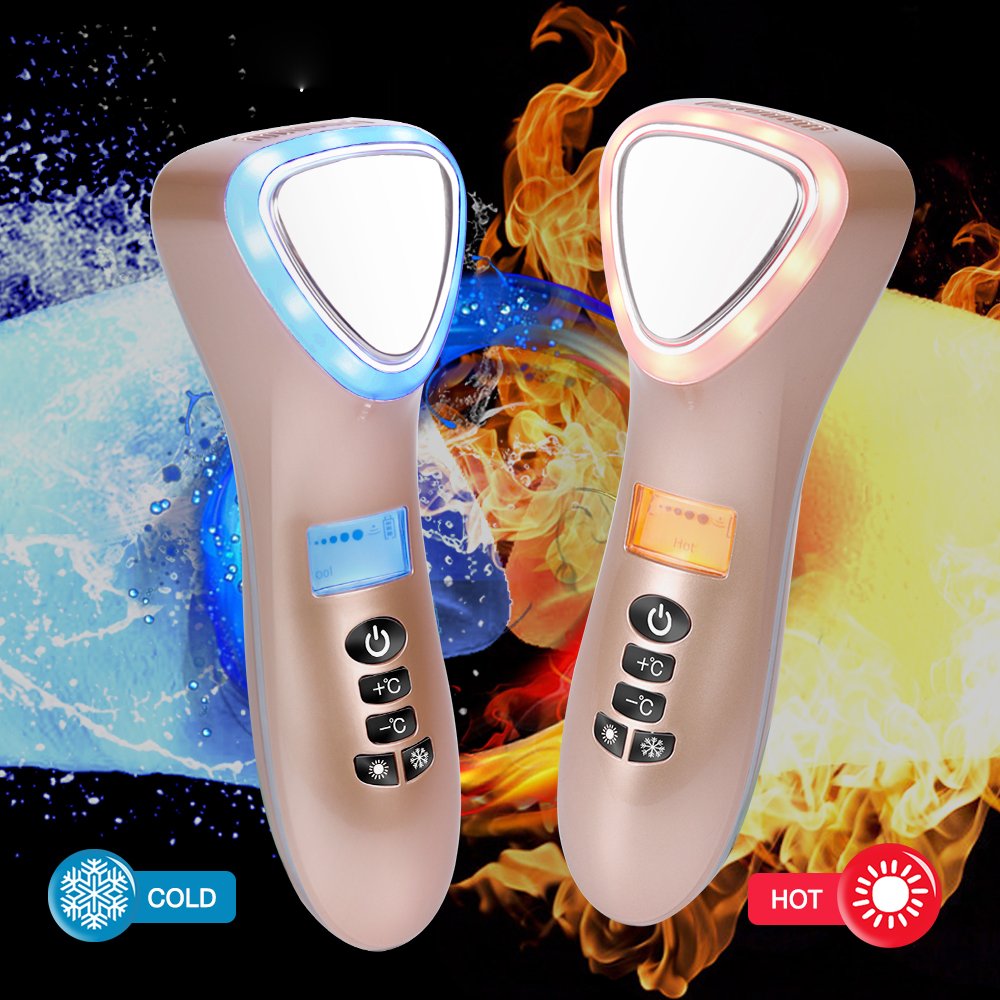 Join the beauty revolution and unlock the secret to firmer, more radiant skin with our Skin Care Device today!
More info
Specifications

Material: ABS+SteelInput
Voltage: DC 5V
Standing Time: 45 Days
Battery Capacity: 1000mAh
Charging Time: 3 Hours
Temperature: 6-42℃(±3℃)
Vibration Frequency: 8200RPM(±10RPM)
Weight: 135g
Size: 6*15cm/2.36*5.91in
What's in the box

1 x Main Machine
1 x USB Cable
1 x Manual
1 x Box

FAQs

How often should I use this device?
For optimal results, use the device 2-3 times per week, adjusting the frequency based on your skincare needs and preferences.

Is this device suitable for all skin types?
Yes, it is designed to be safe and effective for all skin types, including sensitive skin. However, if you have specific skin concerns or conditions, consult with a dermatologist before use.

Can I use my own skincare products with this device?
Absolutely! This device is compatible with most skincare products. Using it with your favourite serums and creams can enhance their absorption and effectiveness.

How long should each session with the device last?
A typical session should last about 10–15 minutes. The device is designed for convenience, allowing you to integrate it easily into your skincare routine.

Is there any maintenance required for the device?
Clean the device's treatment head with a mild, alcohol-free cleanser after each use to maintain hygiene. Avoid using abrasive materials that could damage the device.

Can this device replace professional spa treatments?
While it offers spa-like benefits, it's not a replacement for professional treatments. It's an excellent at-home skincare tool to complement your routine and extend the results of professional services between appointments.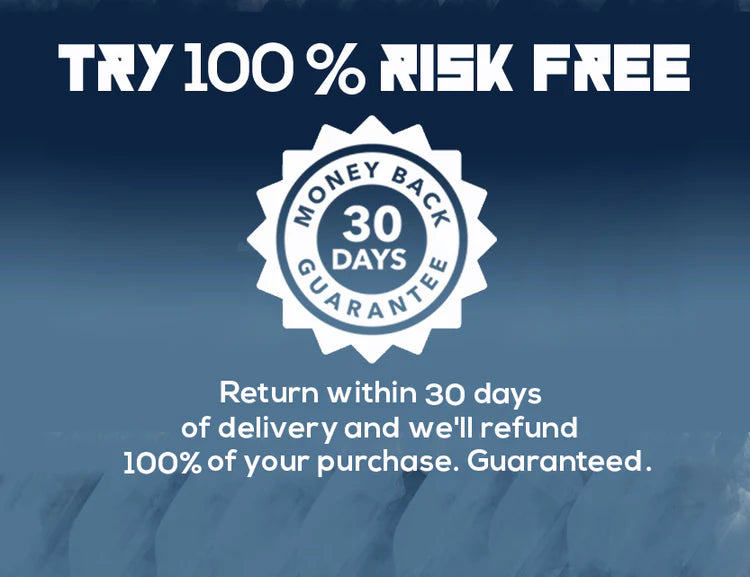 Didn't see the results you expected from our product?
You're covered by our 30 day money back guarantee. If you are unhappy with your purchase, please return merchandise and receive a full product refund for your order less any shipping and processing.