Regular price
Sale price
£20.95 GBP
Unit price
per
Sale
Sold out
Trim and Tidy: Portable Manual Nose Hair Trimmer and Ear Razor for Easy Grooming
Are you tired of dealing with unsightly nose and ear hair?
Introducing our portable manual nose hair trimmer and ear razor - the perfect solution for quick and effortless grooming, leaving you looking clean and well-groomed in no time. Say goodbye to unwanted hair with this versatile and washable tool.

View full details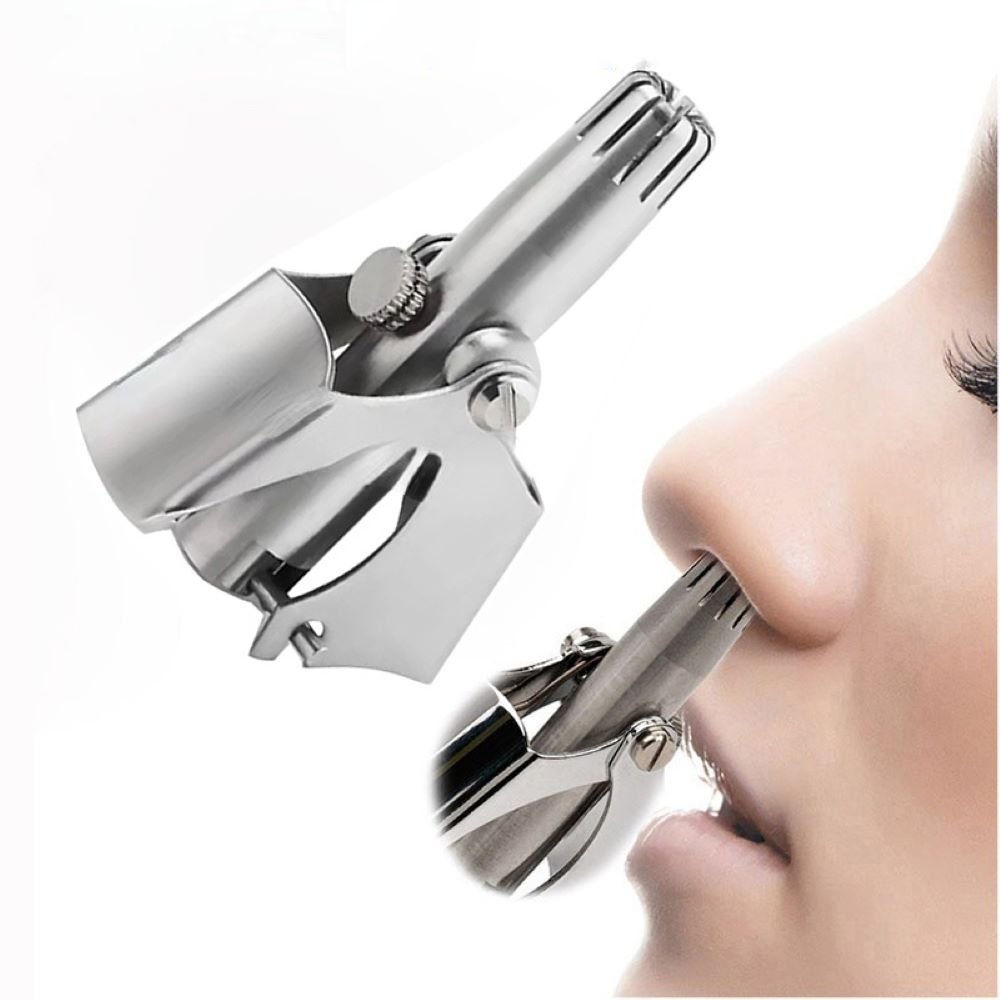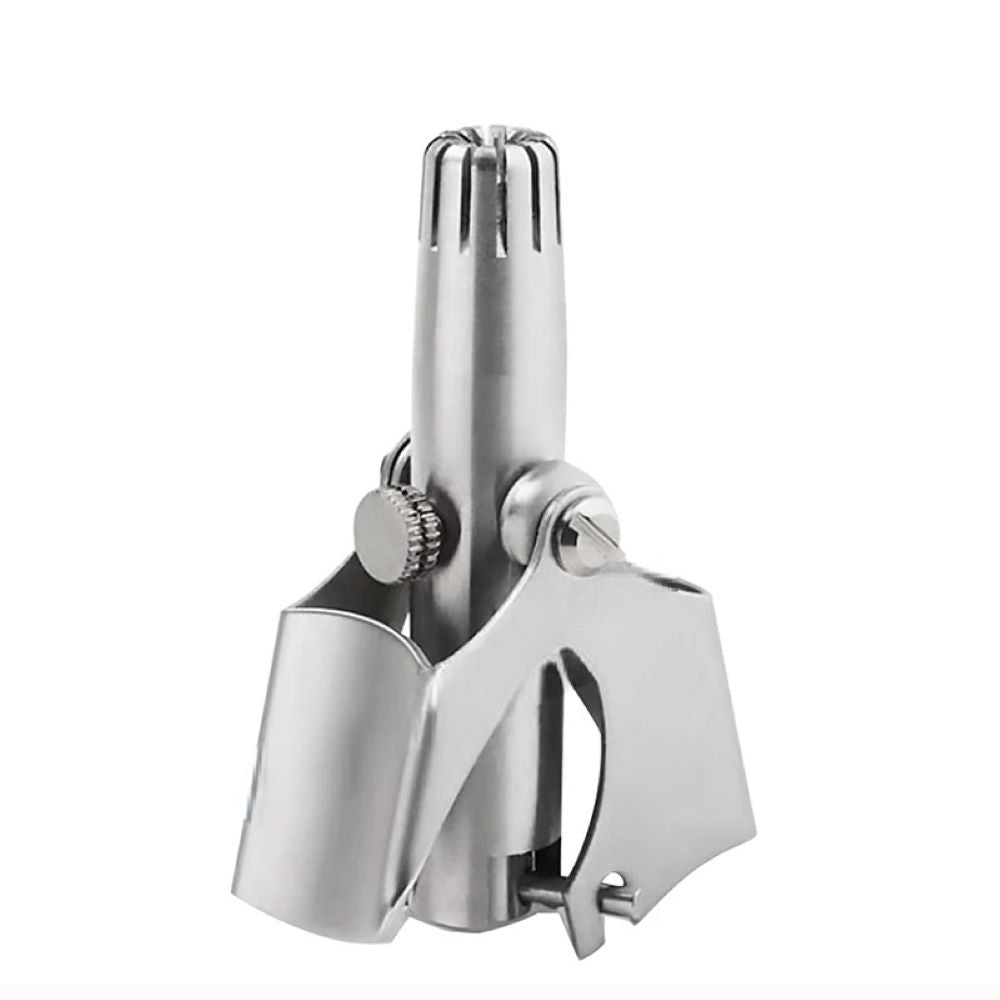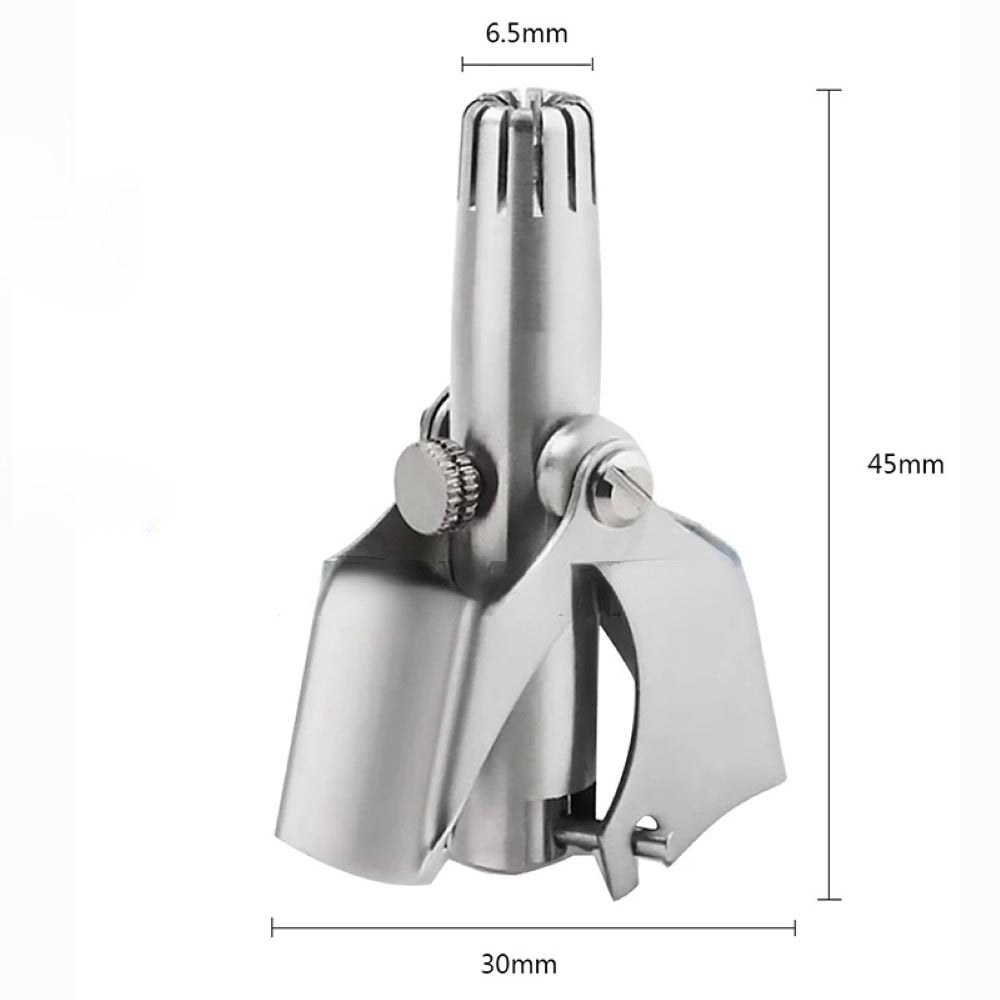 Experience the ultimate grooming convenience – no batteries required!
This nose hair trimmer operates through mechanical manual operation. By simply holding the trimmer and maneuvering it gently, the precision rotary cutters inside trim the unwanted hair without ever coming into direct contact with the skin, ensuring a safe and painless grooming experience.
Get precise and painless trimming results every time!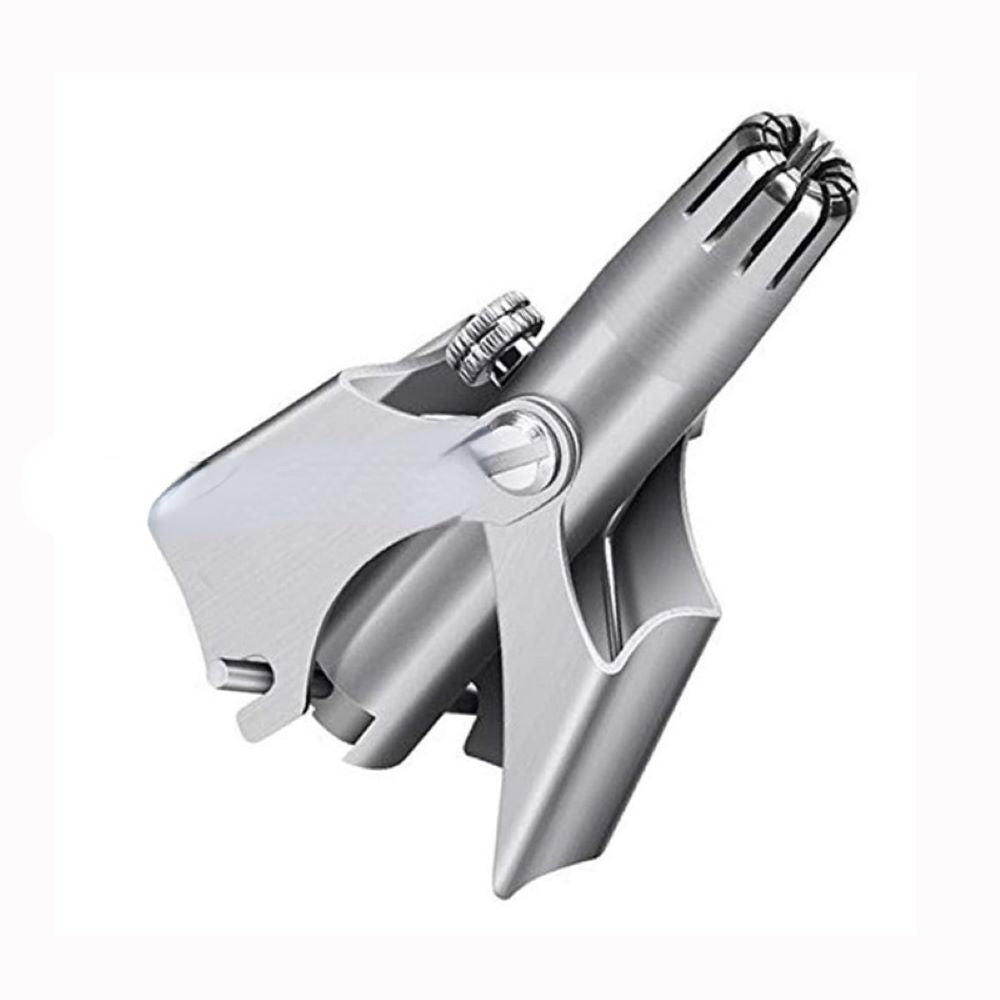 Durable and Efficient
Enjoy the benefits of a nose hair trimmer that is built to last, thanks to its high-quality stainless steel material.
The durable sharp design ensures efficient trimming, allowing for a smooth and hassle-free grooming experience.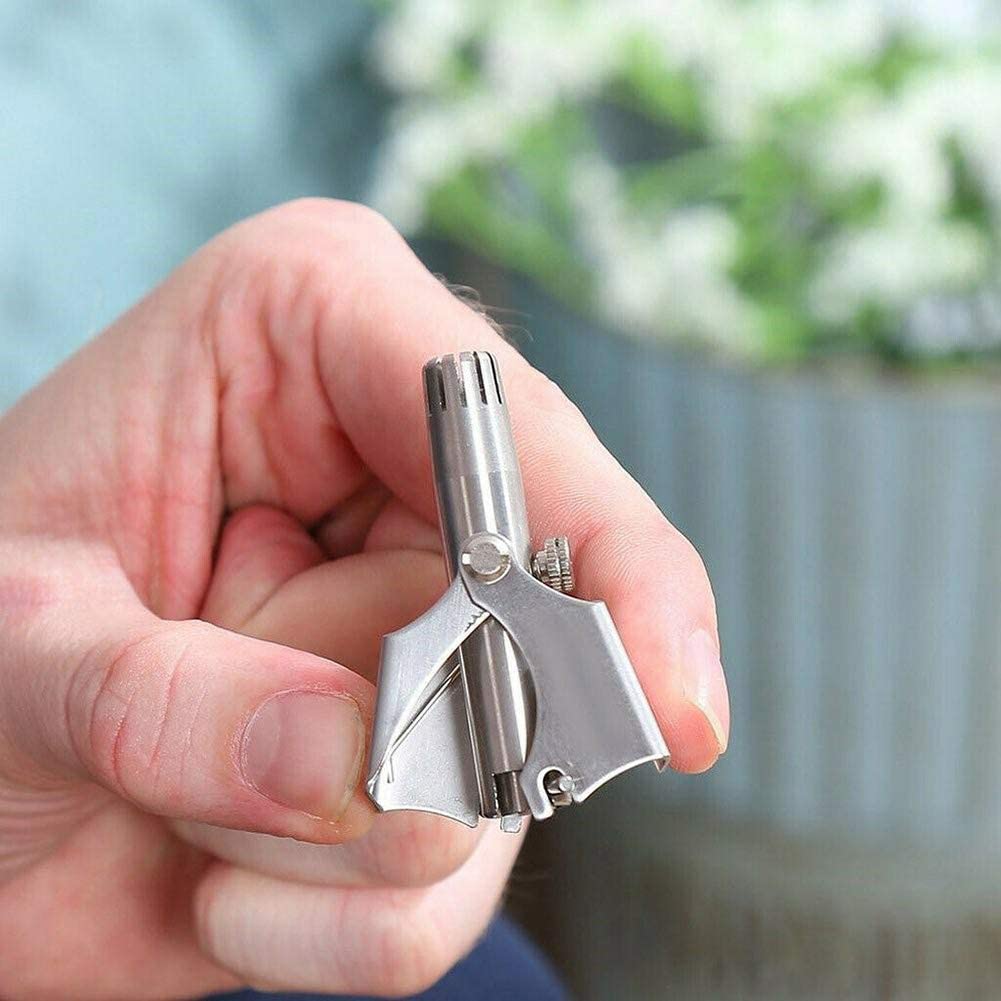 Convenient and Portable
Say goodbye to the hassle of dealing with batteries. Our nose hair trimmer operates without them, making it easy to use anytime, anywhere.
Whether you're at home, traveling, or on the move, this portable trimmer ensures you can groom effortlessly without relying on power sources.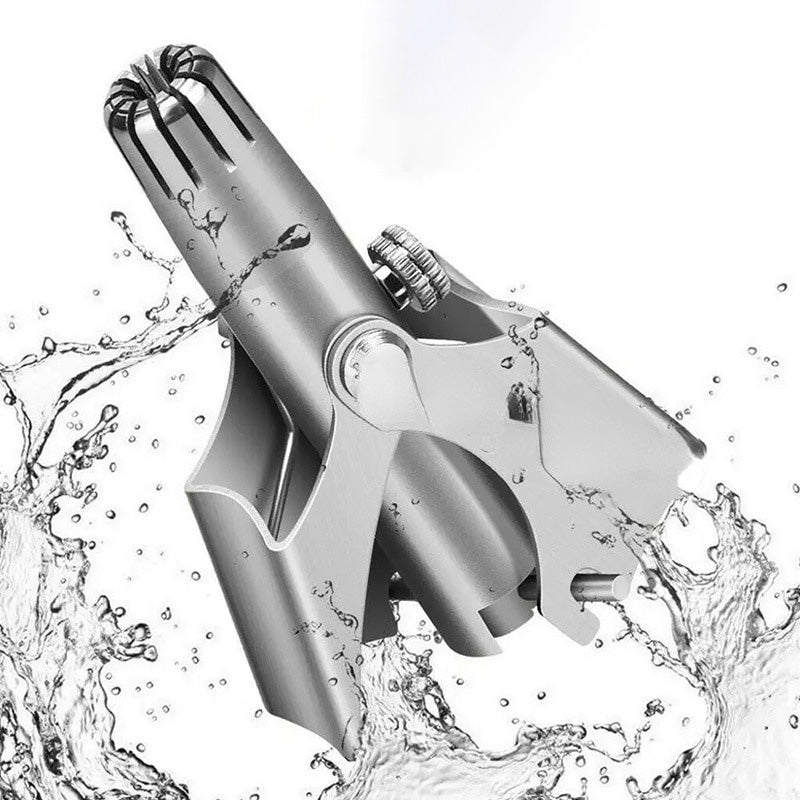 Versatile and Thoughtful Gift Idea
Looking for the perfect gift for your loved one? This nose hair trimmer is a fantastic choice for your boyfriend or girlfriend.
Show them you care about their grooming routine with a practical and thoughtful gift that will keep them looking their best.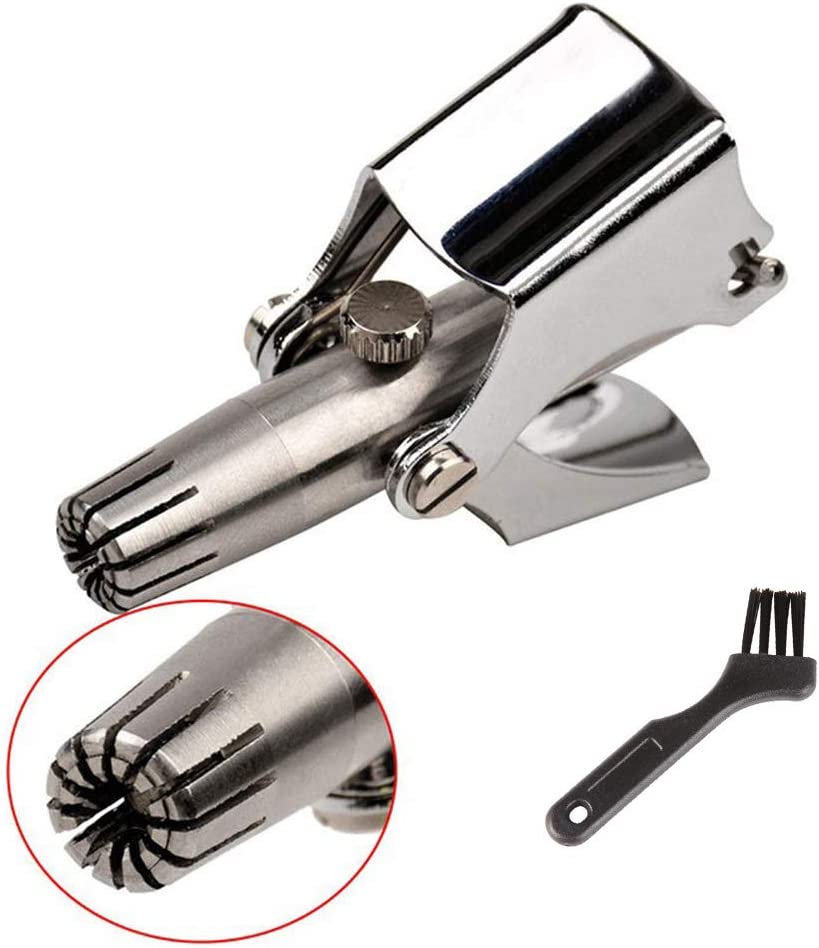 Simple and Safe Operation: Painless Precision Cutting
Experience hassle-free grooming with the easy-to-use, mechanical manual operation that can be effortlessly handled with one hand.
The precision rotary cutters guarantee a safe and painless trimming experience, as the cutting blades never come into contact with your delicate skin. Say goodbye to nicks and cuts!
● Stainless Steel Construction
● Portable Manual Operation
● Precision Rotary Cutters
Say goodbye to embarrassing nose and ear hair!
Gift your loved ones the gift of effortless grooming and impeccable style with this versatile and thoughtful nose hair trimmer!
More info
Specifications

Material: 304 Stainless steel
Color: Silver
Weight: 36g
Size: 3x1.5x5cm (Length*Width*Height)
FAQs

Is the nose hair trimmer difficult to use?
Not at all! The nose hair trimmer is designed for easy operation. Its mechanical manual operation allows for simple one-handed use, making grooming a breeze.

Can I use the nose hair trimmer on my ears as well?
Absolutely! This versatile trimmer is designed not only for nose hair but also for ear hair. Its precision rotary cutters work effectively in both areas, ensuring thorough grooming.

Will the trimmer cause any pain or discomfort?
No, it won't. The nose hair trimmer is engineered with precision cutters that never come into direct contact with your skin. This ensures a safe and painless trimming experience.

How long does the trimmer's sharpness last?
The trimmer is constructed with durable stainless steel, ensuring long-lasting sharpness. With proper care and maintenance, it will maintain its efficiency and effectiveness over time.

Is the trimmer washable for easy cleaning?
Absolutely! The trimmer is washable, making it easy to clean after each use. Simply rinse it under running water and ensure it is completely dry before storing it.

Does the trimmer require batteries?
No, it doesn't. The nose hair trimmer operates without batteries, offering you the convenience of using it anytime, anywhere, without the need to worry about battery replacements.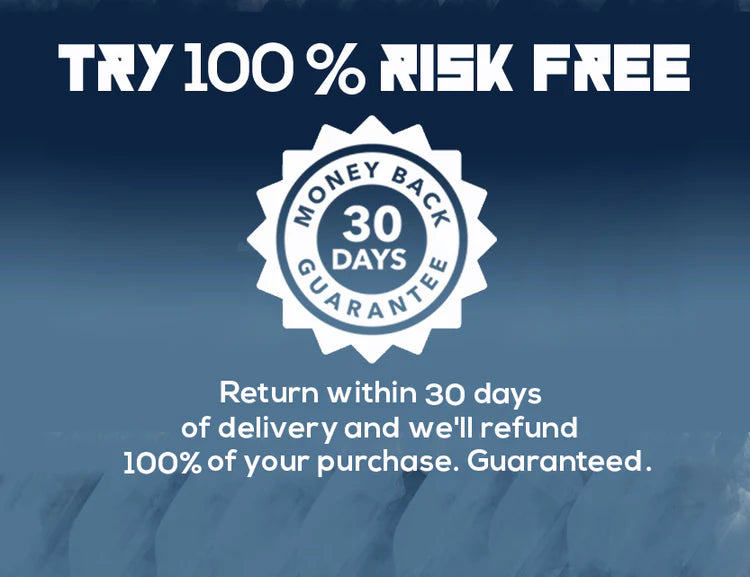 Didn't see the results you expected from our product?
You're covered by our 30 day money back guarantee. If you are unhappy with your purchase, please return merchandise and receive a full product refund for your order less any shipping and processing.