Regular price
Sale price
£24.95 GBP
Unit price
per
Sale
Sold out
The Ultimate Smart Anti-Snoring Device for Restful Nights
Introducing Silent Slumber, the revolutionary Smart Anti-Snoring Device that combines advanced EMS Pulse technology with portable convenience.
Say goodbye to sleepless nights and hello to improved sleep quality with our effective solution for snoring and noise reduction.

View full details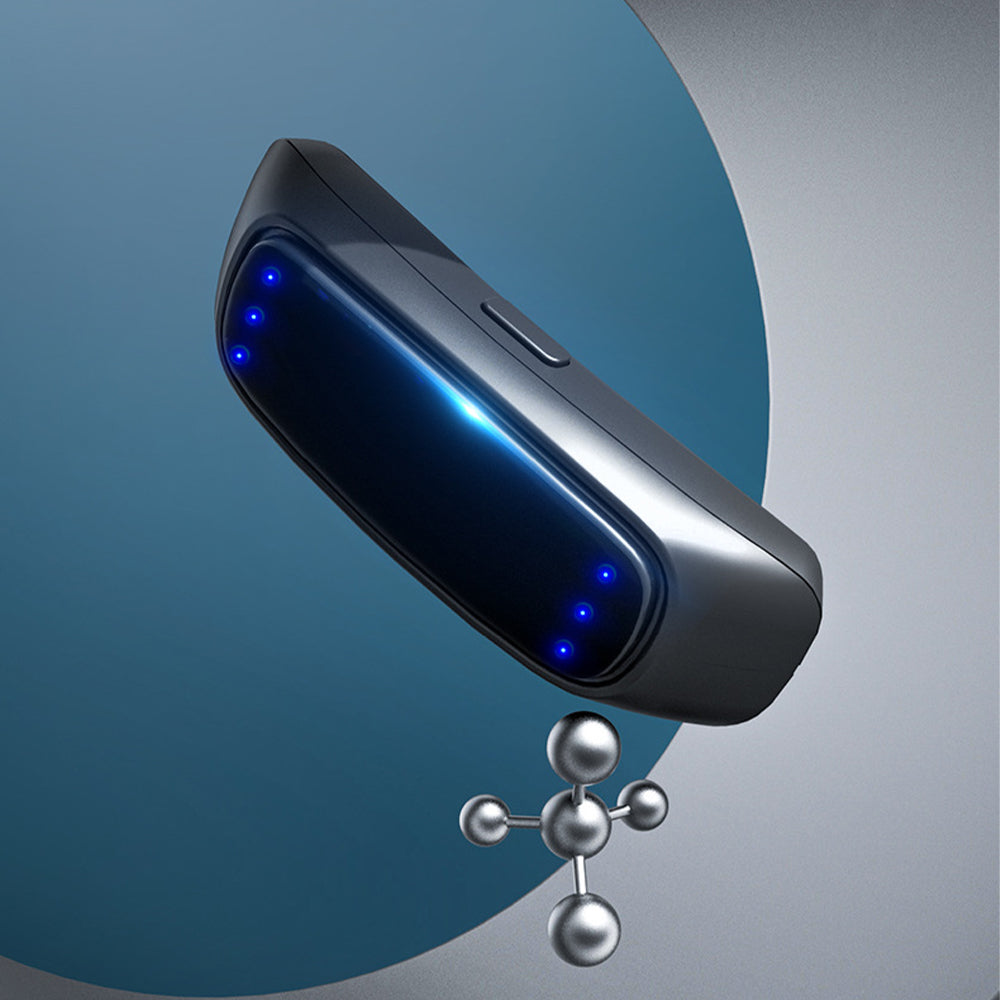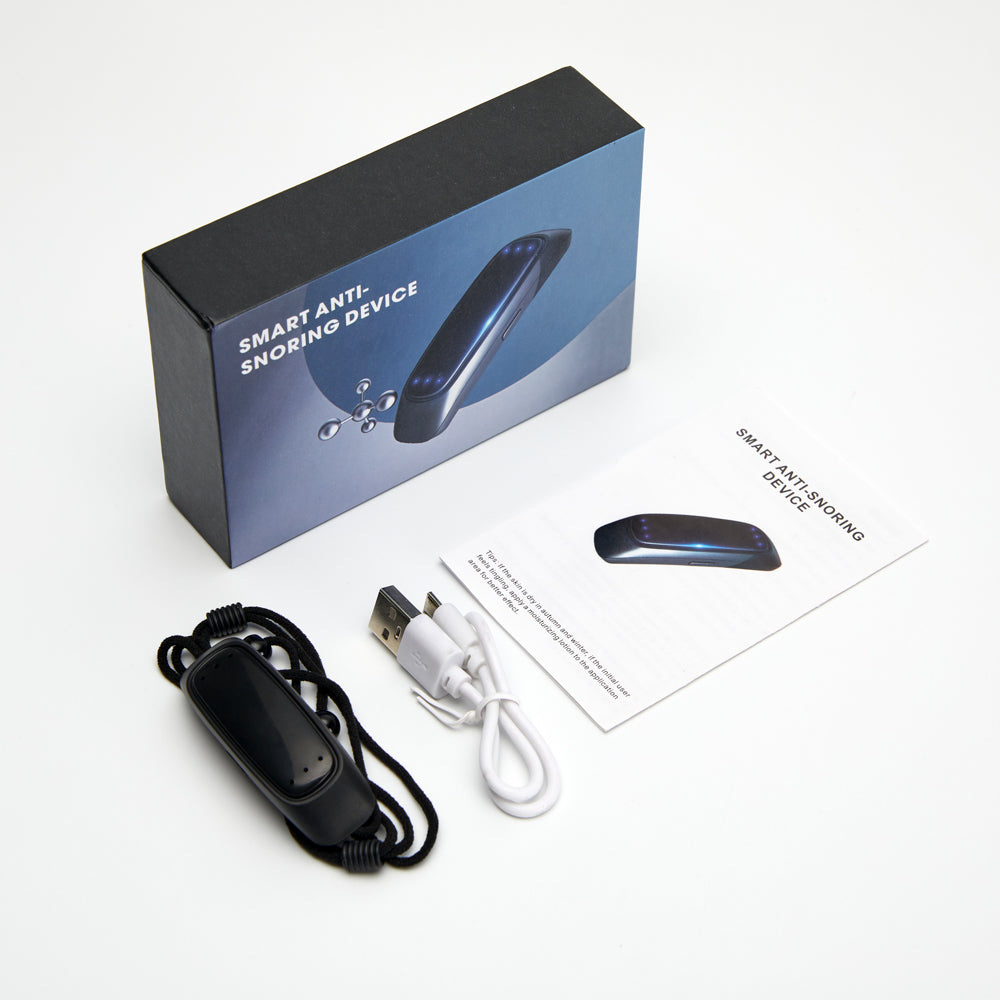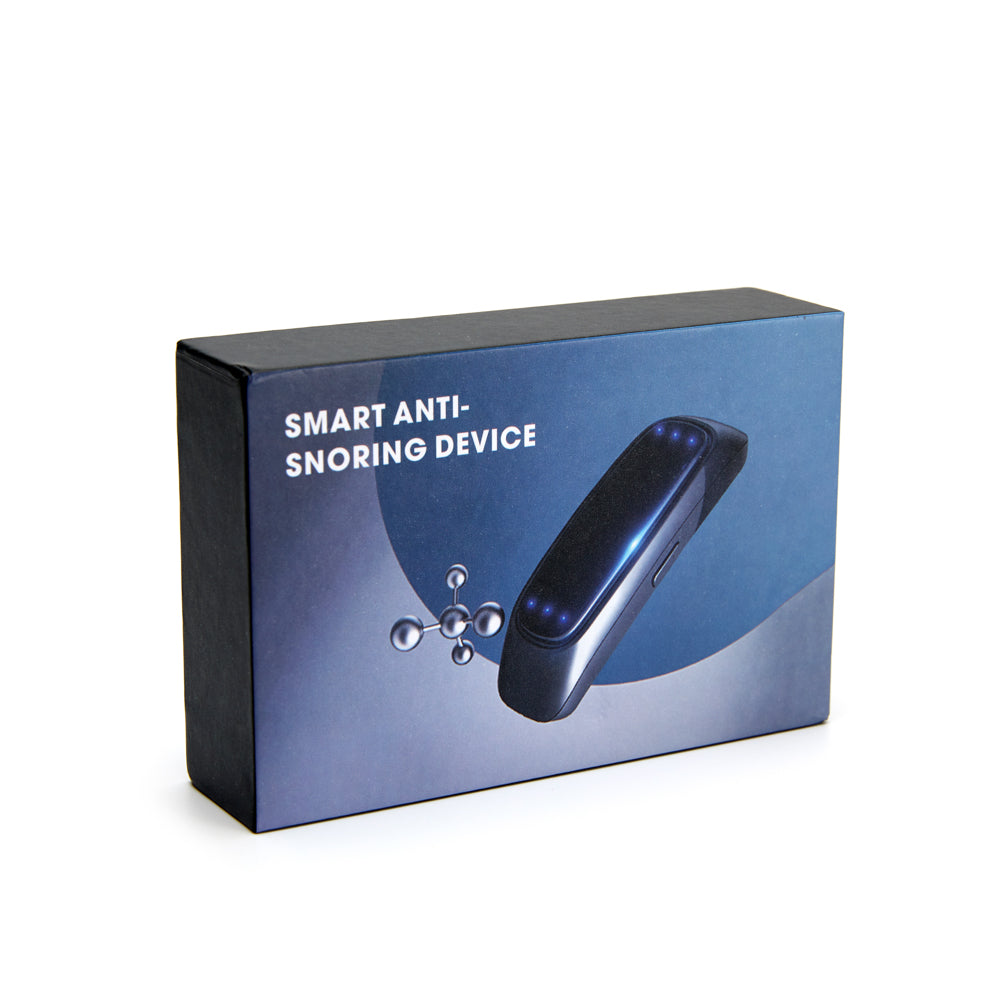 Experience the life-changing power and enjoy uninterrupted nights of peaceful sleep!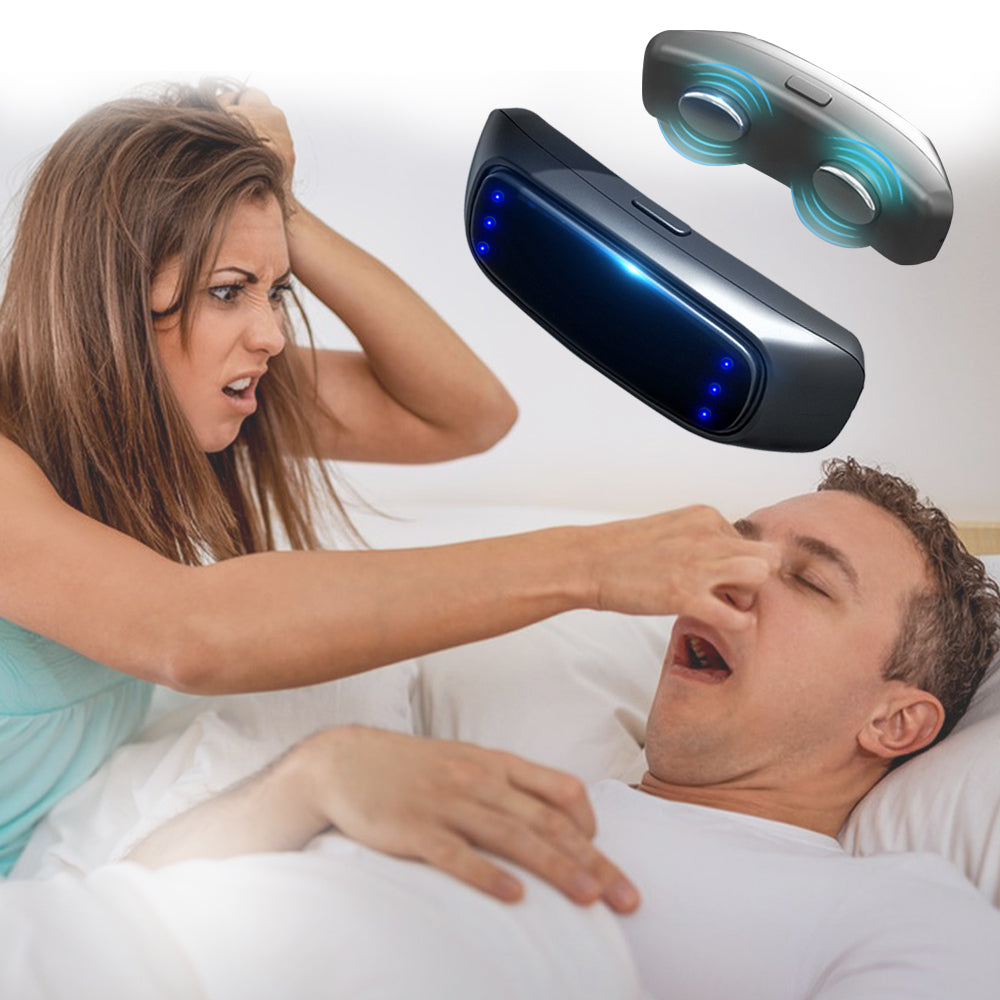 The product is worn during rest and utilizes high-precision sensors to detect snoring. It then employs vibration pulses of different frequencies to massage the hypoglossal nerve and mandibular muscles, promoting muscle tightening, adjusting breathing rhythm, and facilitating easier breathing for a significant reduction in snoring.
Don't let snoring strain your relationships!
Restore harmony in your household and give your family the gift of restful sleep with the powerful and reliable solution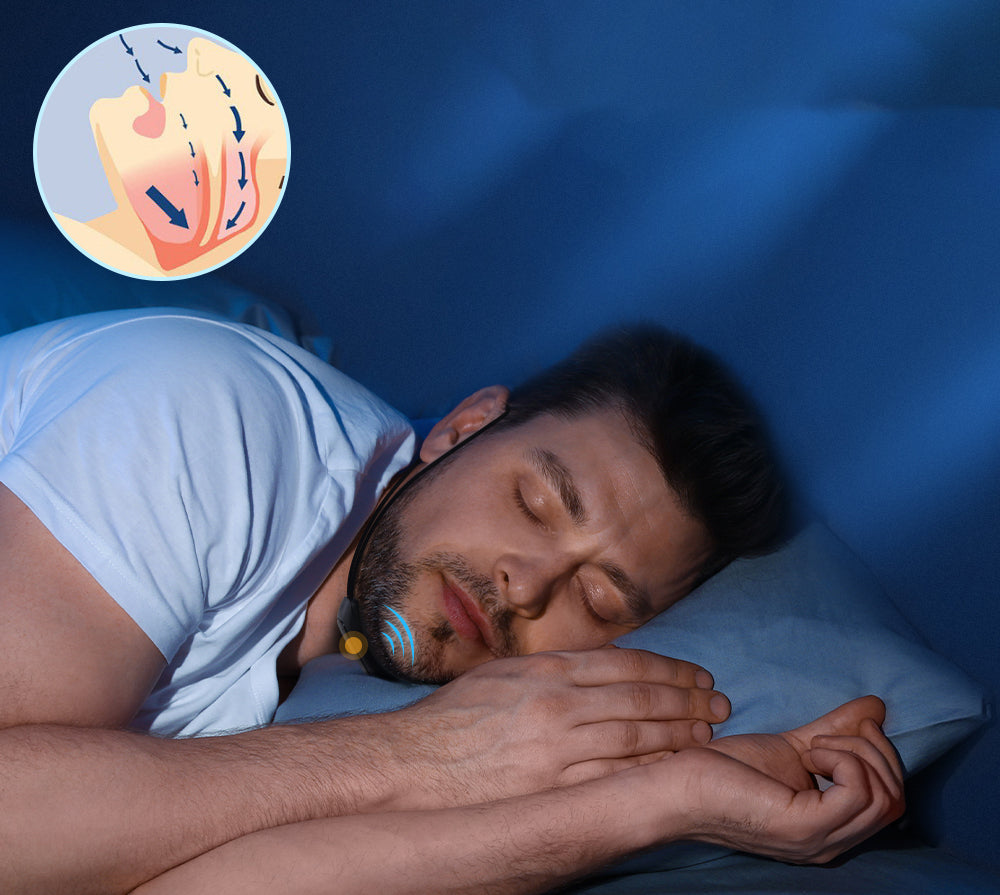 Promotes Restful Sleep
Experience a significant reduction in snoring frequency and enjoy smoother breathing during sleep, thanks to the product's accurate detection of snoring and effective massage of hypoglossal nerve and mandibular muscles.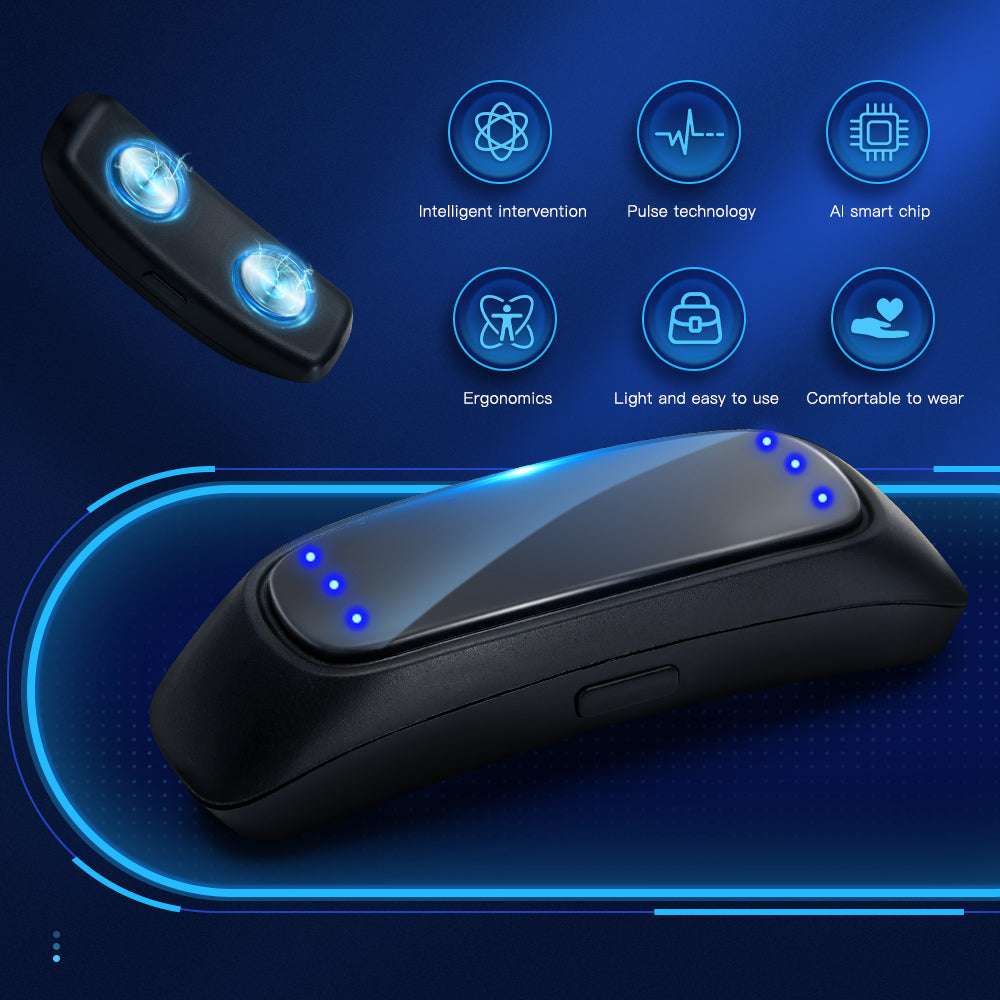 Improved Sleep Quality
With continued use for 2-3 weeks, witness the remarkable anti-snoring effect as the product promotes muscle tightening, adjusts breathing rhythm, and allows for a more stable and peaceful sleep, ensuring a restful night for both you and your family.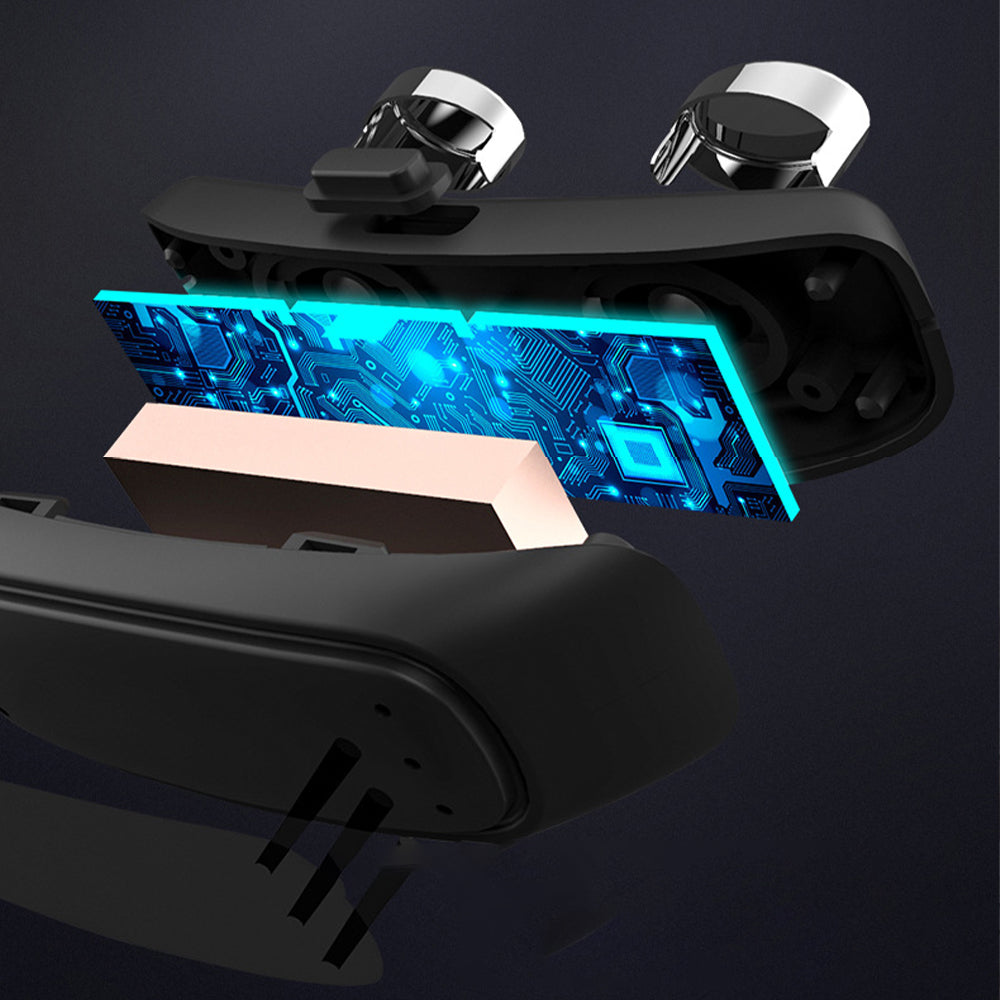 Long-Term Solution
As you diligently wear the product for about 30 days, notice how your breathing gradually stabilizes, providing a sense of relief and confidence that your snoring issues are being effectively addressed. Over time, you may even find yourself less reliant on the device.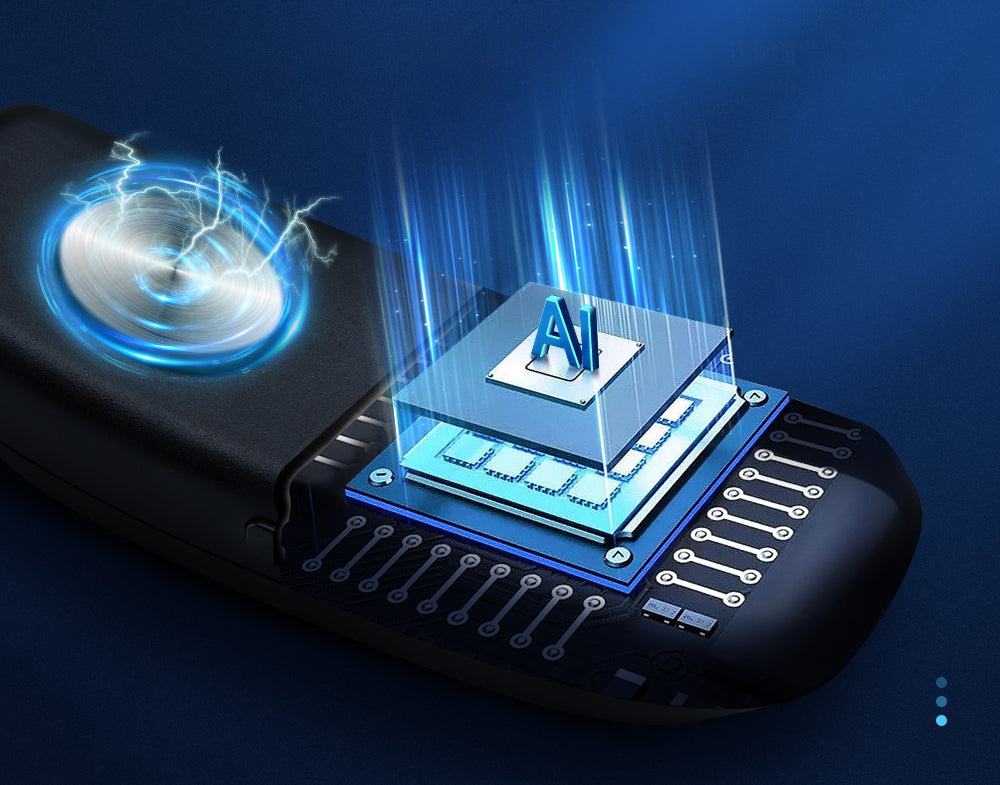 Convenient and Customizable
The product's high-precision sensors and vibration pulses of different frequencies offer personalized snoring detection and massage, ensuring optimal comfort and effectiveness. It's designed to fit seamlessly into your routine, bringing you closer to a snore-free and refreshing sleep experience.
● Smart Detection
● Vibration Massage
● Portable Convenience
Join the countless individuals who have found relief from snoring and improved their overall well-being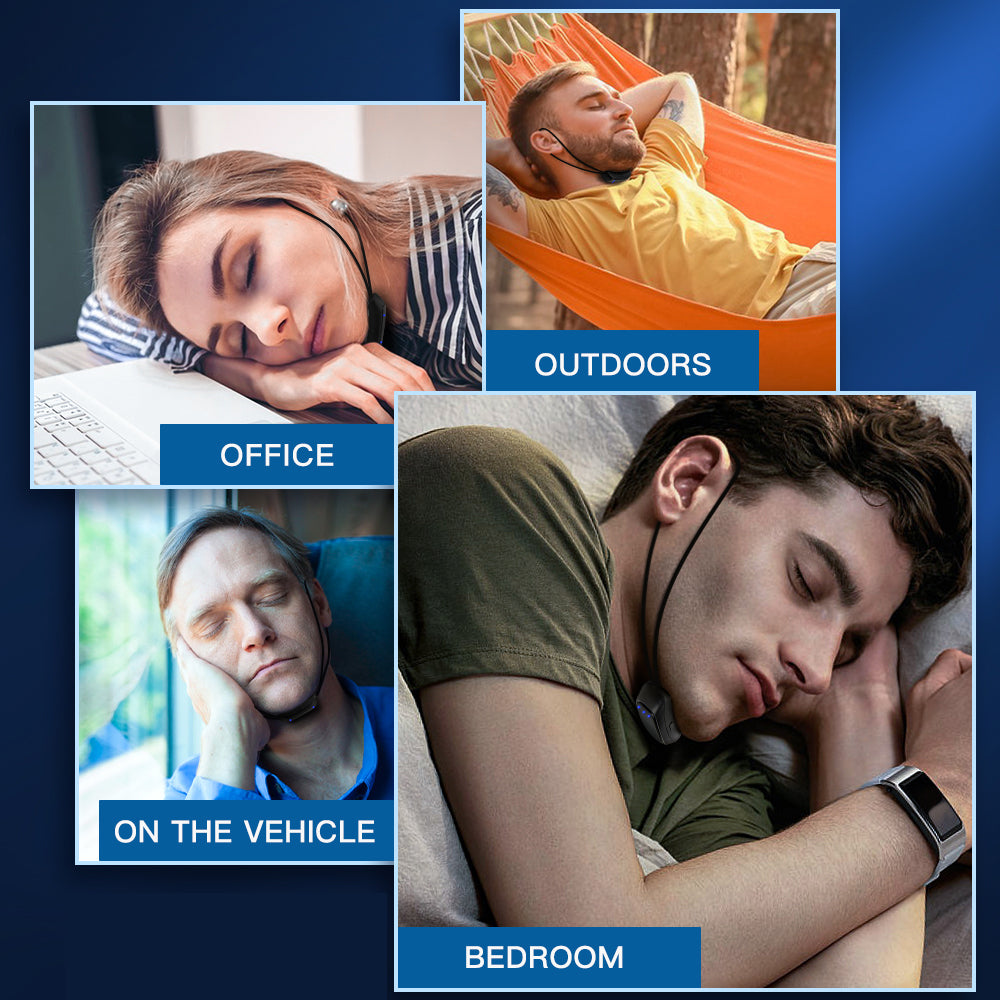 Say goodbye to sleepless nights and hello to rejuvenating mornings with the remarkable anti-snoring effect! Wake up feeling refreshed and ready to conquer the day!
More info
Specifications

Weight: 13.7g
Size: 50*20*12mm
Colour: Black
Rated voltage: 3.7V
Gear: 6 gears
Material: ABS +304 stainless steel+ elastic band
What's in the box

1*Intelligent snoring device
1 *USB data cable
2 * Ear Strap

FAQs

How long should I wear the product each night?
It is recommended to wear the product during your entire sleep duration for optimal results.

Is the product comfortable to wear?
Yes, the product is designed to be comfortable and non-intrusive, ensuring a pleasant sleep experience.

Can the product be used by anyone?
The product is suitable for most individuals; however, it is advised to consult with a healthcare professional if you have any underlying medical conditions or concerns.

How long does it take to see results?
You may start experiencing a reduction in snoring frequency within 2–3 weeks of consistent use. Continued usage over time yields even better results.

Is the product easy to clean?
Yes, the product is designed to be easily cleaned. Simply follow the provided instructions for proper cleaning and maintenance.

Can the product be used while travelling?
Absolutely! The product is portable and can be conveniently used during your travels, ensuring restful sleep wherever you go.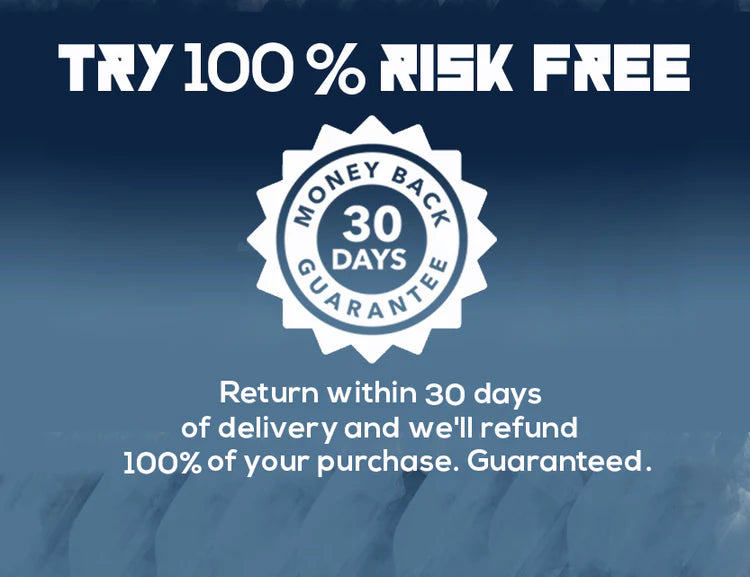 Didn't see the results you expected from our product?
You're covered by our 30 day money back guarantee. If you are unhappy with your purchase, please return merchandise and receive a full product refund for your order less any shipping and processing.