Regular price
£29.90 GBP
Sale price
£17.90 GBP
Unit price
per
Sale
Sold out
Don't you detest having skin tags on your fingers, chin, or forehead?
Wouldn't you appreciate a straightforward, hassle-free method that works well to get rid of skin tags painlessly?
If you are reading this, you most likely want to remove skin tags painlessly and safely. Your quest is finished, then!
This Skin Tag Remover Kit is now available!
View full details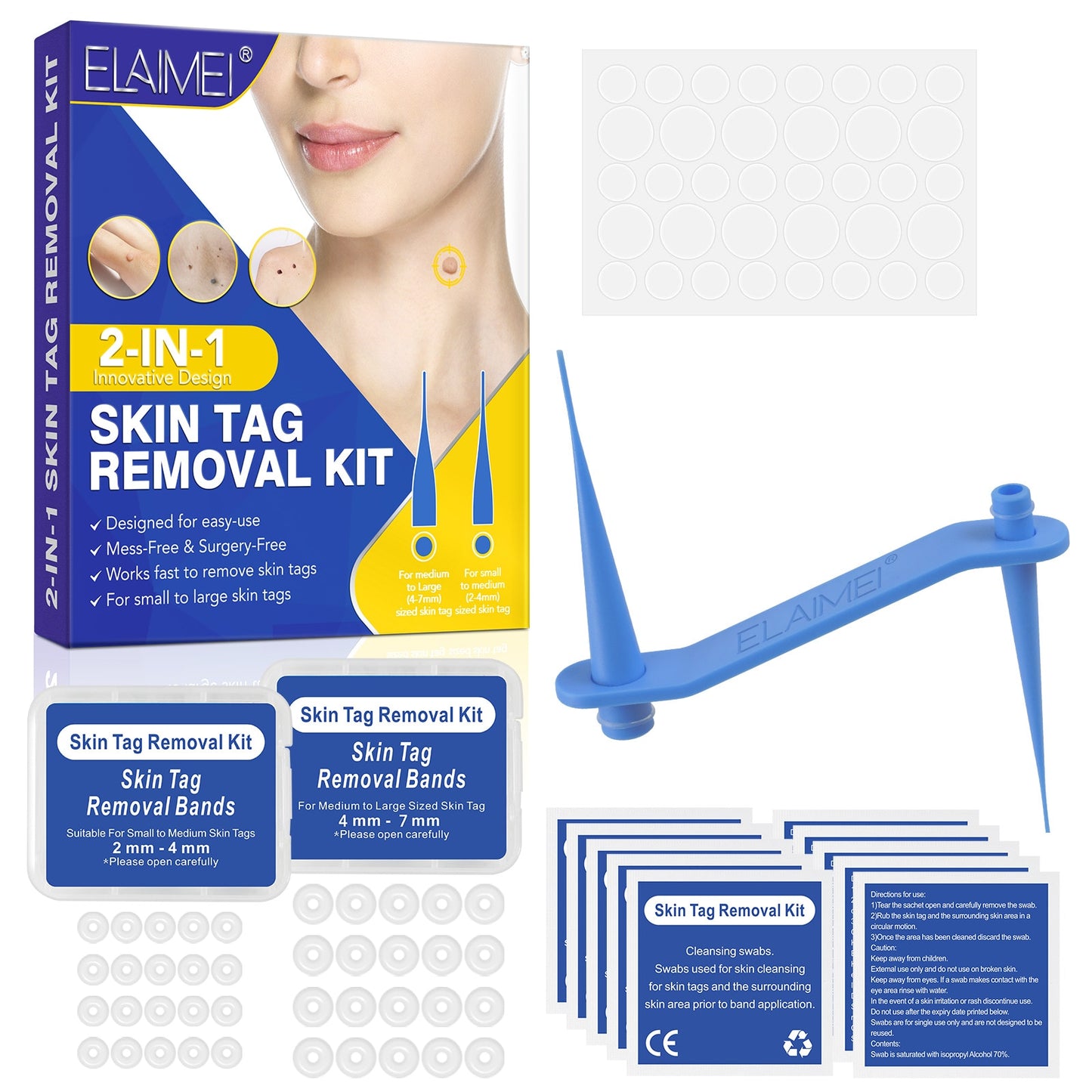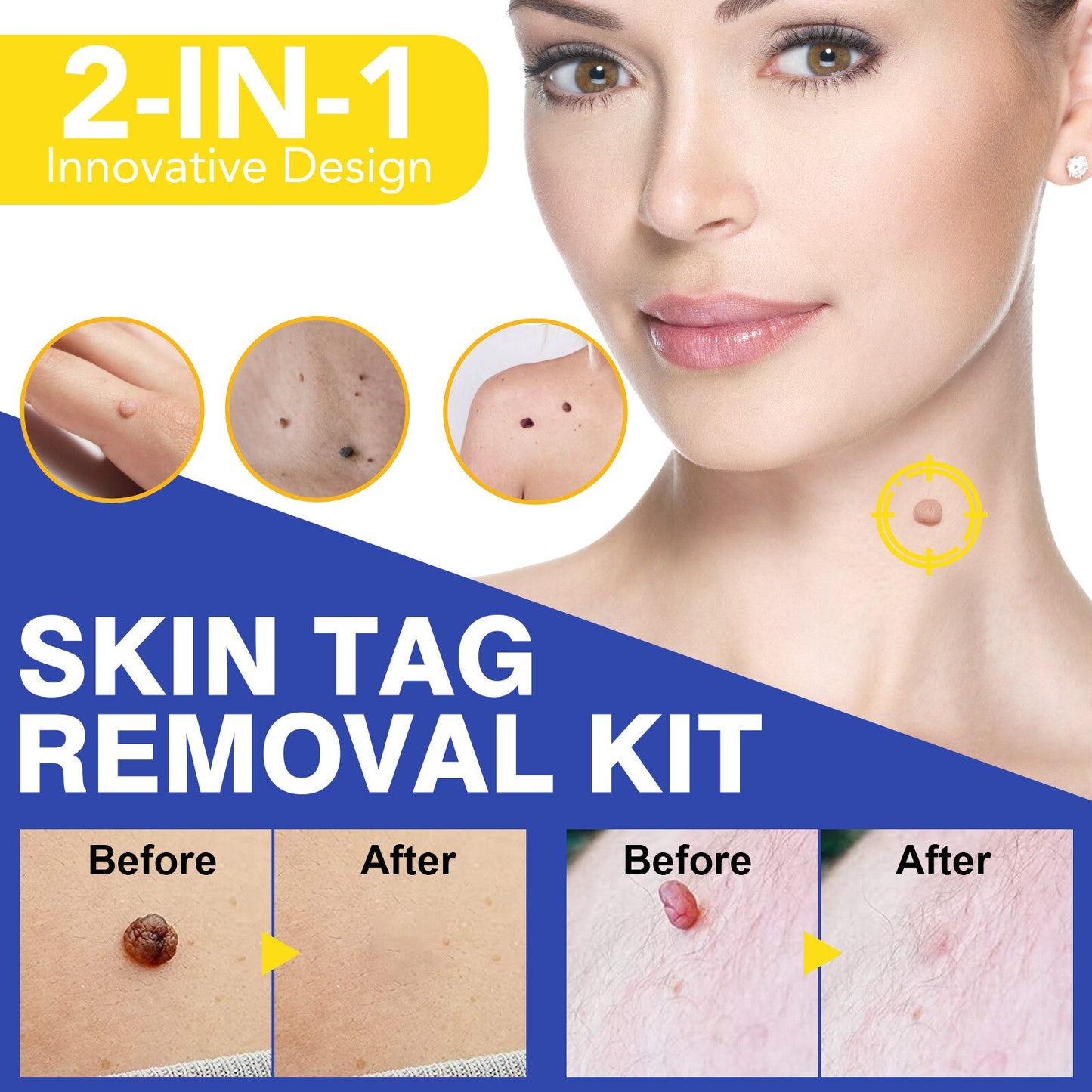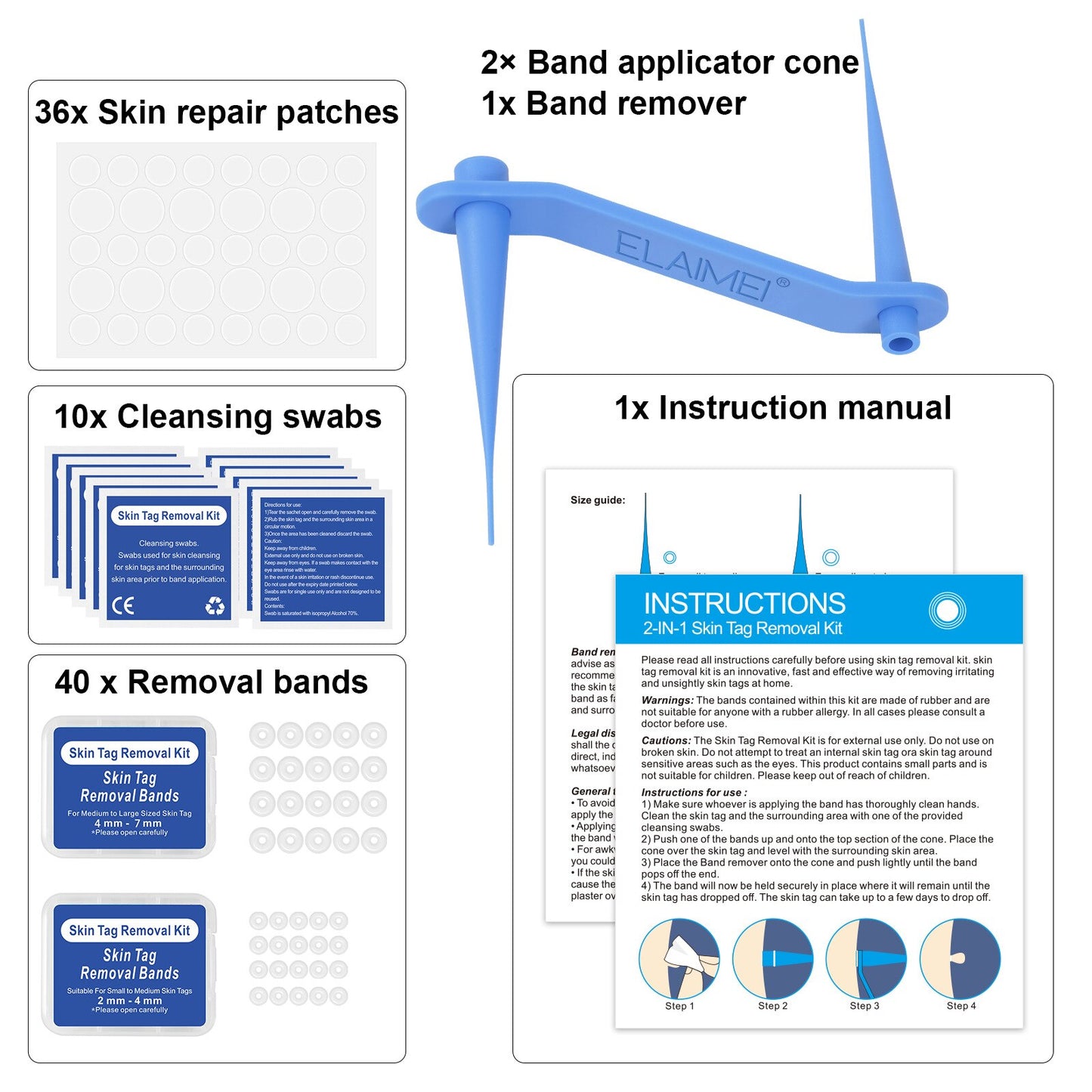 Our skin tag removal kit uses the ligation technique to enclose a skin tag's base with silicone bands, preventing it from receiving the blood it needs to grow and survive.
This technique is regarded as being less intrusive than others since it doesn't require freezing or burning.
Yes, now you can remove skin tags without hustling!
It's completely painless. You've endured enough pain. Leave the rest up to our Skin Tag Removal Kit.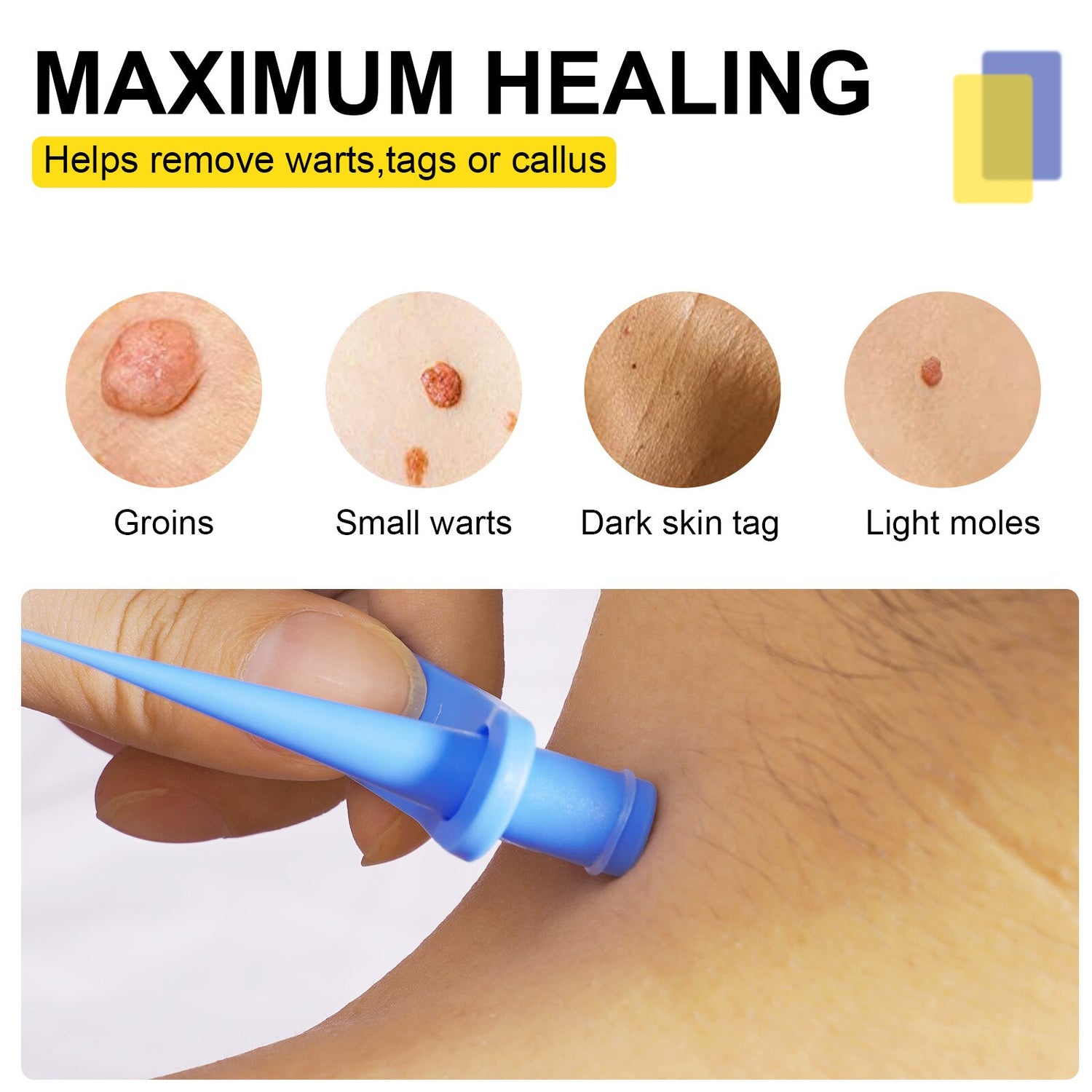 Skin tags are completely removed like they have never existed
Our skin tag removal patch may be used to remove skin tags from any region of your body, including your face, neck, chin, back, fingers, and legs.
Ideal for both small and medium skin tags
Our skin tag removal pen kit is a 2 in 1 kit that may be used to remove tiny to medium-sized skin tags. It contains both regular-sized and micro-sized devices.
-For small to medium (2-4mm) sized skin tag
-For medium to large (4-7mm) sized skin tag
Quick, safe, and painless removal
Our skin tag remover is extremely safe to use. In a matter of minutes, you may attach a band to the unwanted tag.
After 3–14 days, the tag will disappear by itself.
What's in the package?
2 × Band applicator cone
40 × Removal bands
36 × Skin patches
1× Band remover
10 × Cleansing swabs
1 * Instruction manual
Making your skin look its best in 5 steps
Easy and simple to use.
1) Use one of the cleaning swabs supplied to wipe the skin tag and the surrounding region.
2) Raise one of the bands onto the cone's upper part.
3) Position the cone so that it is level with the surrounding skin.
4) Attach the band remover to the cone and gently press down until the band pops off the tip.
5) The band is now firmly fastened, and it will stay there until the skin tag has fallen out.
Warm advice
1. The Skin Tag Removal Kit should only be used externally. Use not recommended on skin that has been damaged.

2. Avoid attempting to remove a skin tag that is internal or that is near a sensitive location, such the eyes.

3. This item is inappropriate for youngsters because it has tiny components. Please keep out of children's reach.
4. Since the bands in this kit are composed of rubber, anyone who have a rubber allergy should avoid them.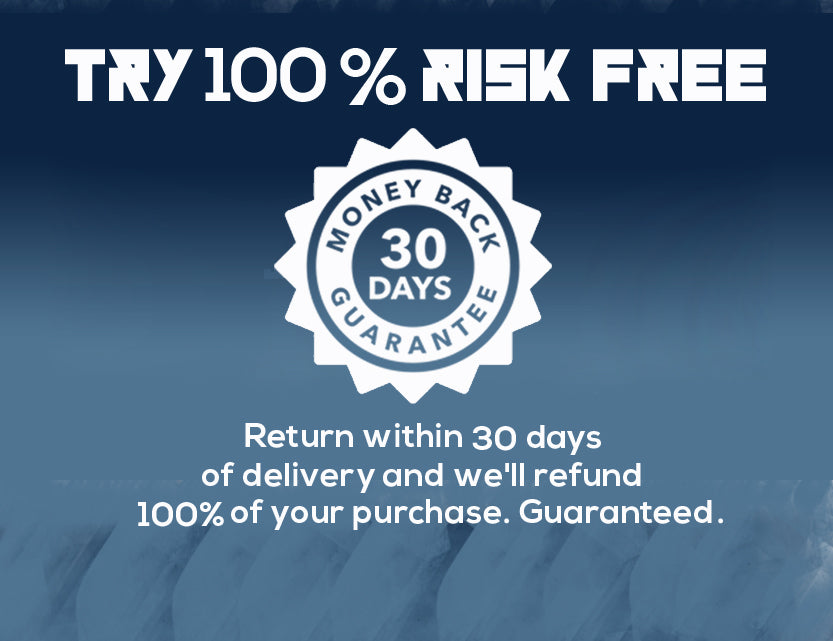 Didn't see the results you expected from The Skin Tag Removal Kit?
You're covered by our 30 day money back guarantee. If you are unhappy with your purchase, please return merchandise and receive a full product refund for your order less any shipping and processing.
Common Questions
What material has been used to make these bands?

The bands are composed of rubber.
Is this painful to use?

When you apply the kit, it doesn't hurt.

However, as time goes by, you can feel some pain in the area just enough to show you that the band is active.
How long does it take for tags to disapear

It takes between 3 and 14 days for tags to fall.
How do I use this skin tag remover?

Slide the "O" ring down until it is off the tool by placing the tapered tool over the tag. The tag will disappear many days after that.
Will this get rid of corns?

No There is no blood supply for corn. In order for the skin to perish and fall off, the blood supply must be cut off.
Does it still leave a mark after the tag has been removed?

When a tag is removed, a tiny, black mark is left behind that gradually disappears over time.
Will it remove skin tags from behind my ears?

Yes, they are effective almost everywhere on the body.