Regular price
Sale price
£35.95 GBP
Unit price
per
Sale
Sold out
Ombre Platinum Wavy Bob Wig with Bangs: Stylish Shoulder-Length Synthetics for Women's Cosplay
Get ready to turn heads with our Ombre Platinum Synthetic Wig. This wavy, shoulder-length bob with bangs is perfect for women seeking a versatile and heat-resistant option, ideal for both everyday wear and cosplay.
View full details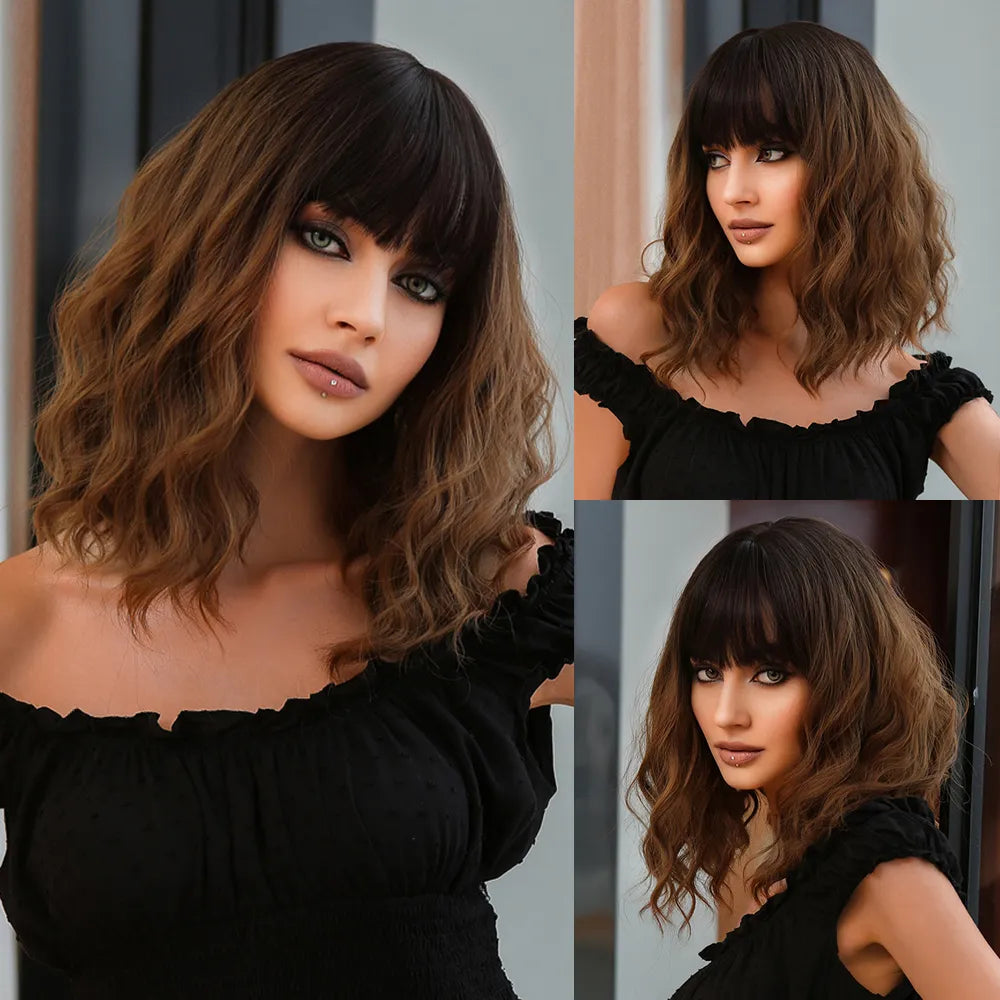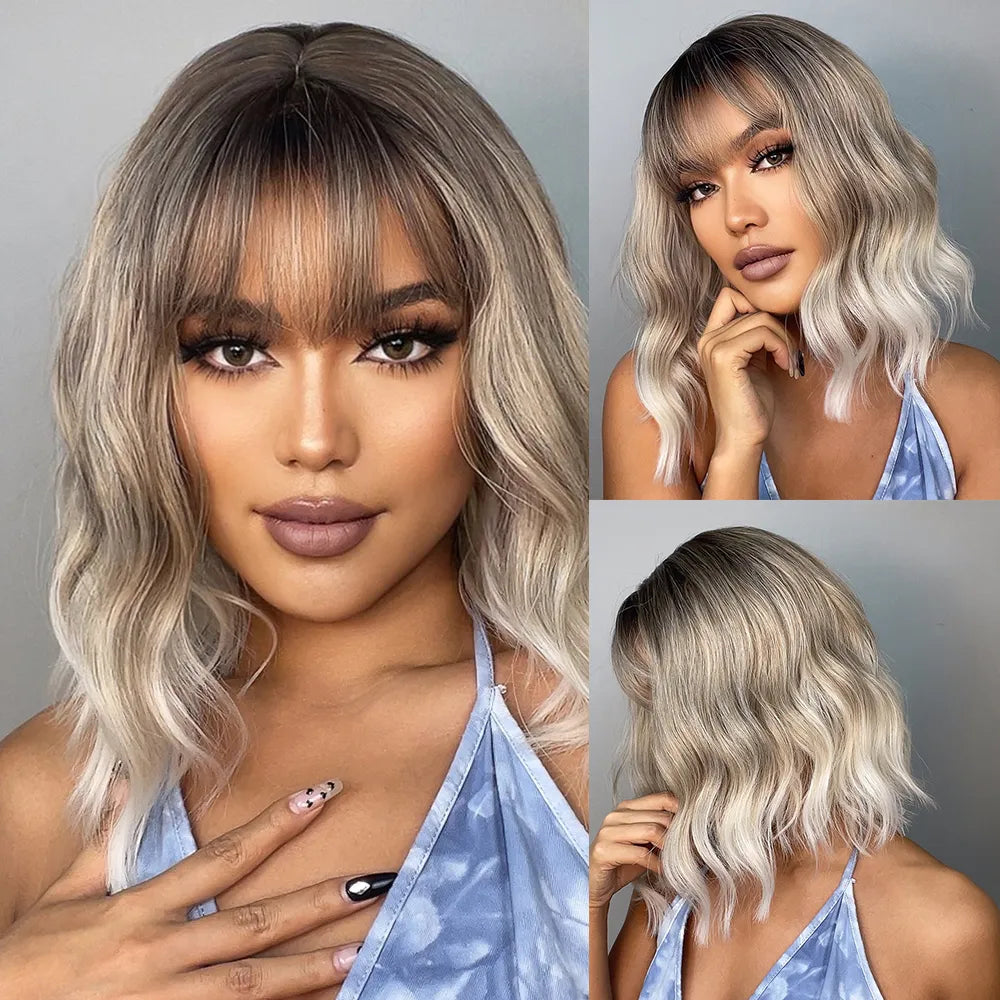 Experience the ultimate transformation with this stunning Ombre Platinum Synthetic Wig!
This Ombre Platinum Synthetic Wig features a comfortable and adjustable inner cap that fits most head sizes. Simply slip it on, adjust the straps for a secure fit, and style as desired to instantly transform your look with ease.
Achieve effortless elegance with the wavy shoulder-length bob and bangs!
Versatility
This wig offers the flexibility to change your hairstyle effortlessly, whether you're looking for a trendy, everyday look or preparing for a cosplay event.
Heat Resistance
Its heat-resistant properties allow you to use styling tools, such as curlers or straighteners, to create various looks without damaging the wig.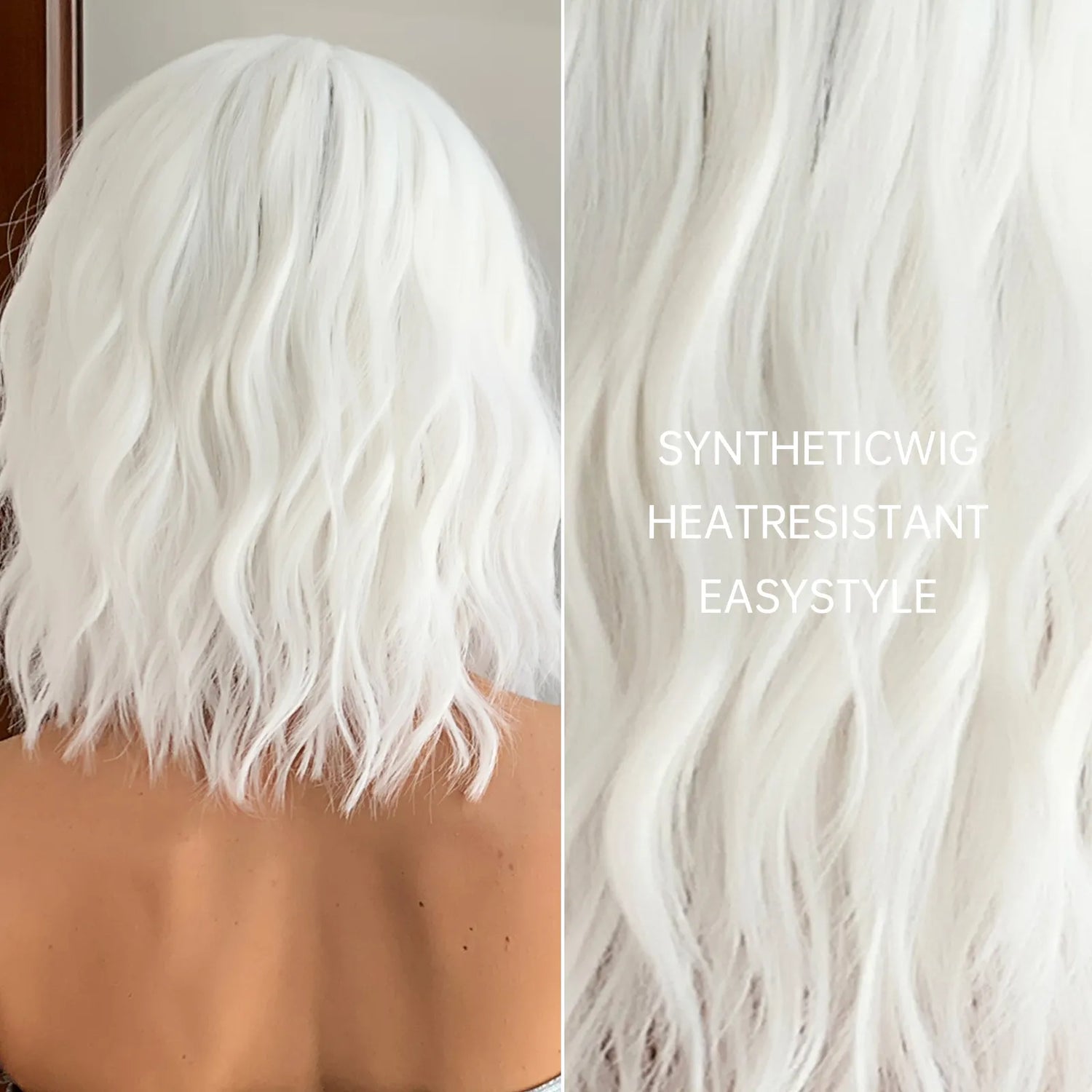 Low Maintenance
With minimal upkeep required, this synthetic wig is a convenient option for those looking to switch up their hairstyle without the commitment of traditional hair dye or extensions.
Confidence Boost
Enhance your self-confidence by effortlessly achieving a stunning hairstyle that complements your individual style and personality.
● Ombre Platinum Color
● Wavy Shoulder-Length
● Heat Resistant
Unleash your inner creativity and express yourself with this heat-resistant beauty!
1.Support development network
Don't miss out on the chance to own the perfect wig for all your styling needs!
More info
Specifications

Wigs Type: Regular Wig
Style: Cosplay
Cap Size: Average Size
Material Grade: High-temperature fibre
Texture: Wavy
Wigs Length: Short
material: Heat-resistant wig
FAQs

Is this wig comfortable to wear for extended periods?

Yes, our wig is designed with a comfortable inner cap and adjustable straps to ensure a secure and comfortable fit, even during long wear.

Can I style this wig with heat tools like curling irons and straighteners?

Absolutely! This wig is heat-resistant, allowing you to use styling tools to create your desired look without causing damage.

How do I care for and maintain the wig?

Maintenance is simple. Gently brush the wig to remove tangles, and wash it with a mild shampoo and cold water when needed. Allow it to air-dry naturally.

What is the length of the wig, and can I cut it to my preferred length?

The wig features a shoulder-length bob, and while you can trim it, we recommend consulting a professional stylist for any significant alterations to ensure the best results.

Will the wig fit my head size?

Yes, the wig is designed to fit most head sizes comfortably. The adjustable straps inside allow you to customise the fit to your liking.

Is this wig suitable for everyday wear and special occasions like cosplay?

Absolutely! Its versatile style makes it perfect for daily use, and the striking Ombre Platinum colour and texture also make it an ideal choice for cosplay and special events.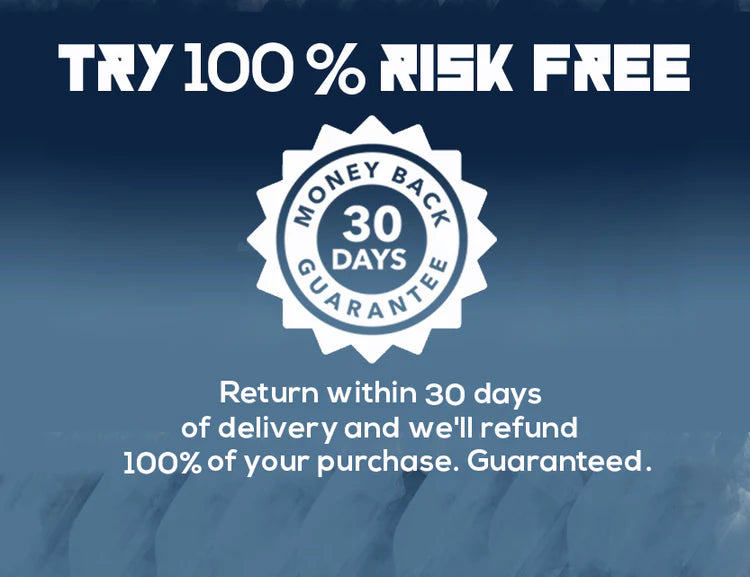 Didn't see the results you expected from our product?
You're covered by our 30 day money back guarantee. If you are unhappy with your purchase, please return merchandise and receive a full product refund for your order less any shipping and processing.