Regular price
Sale price
£33.95 GBP
Unit price
per
Sale
Sold out
Chic Bob Wig with Bangs: Effortless Style, Natural Look!
Upgrade your look with our Short Bob Wig featuring trendy bangs. Crafted from heat-resistant synthetic fiber, it offers a natural, straight hair appearance for women seeking a stylish transformation.
View full details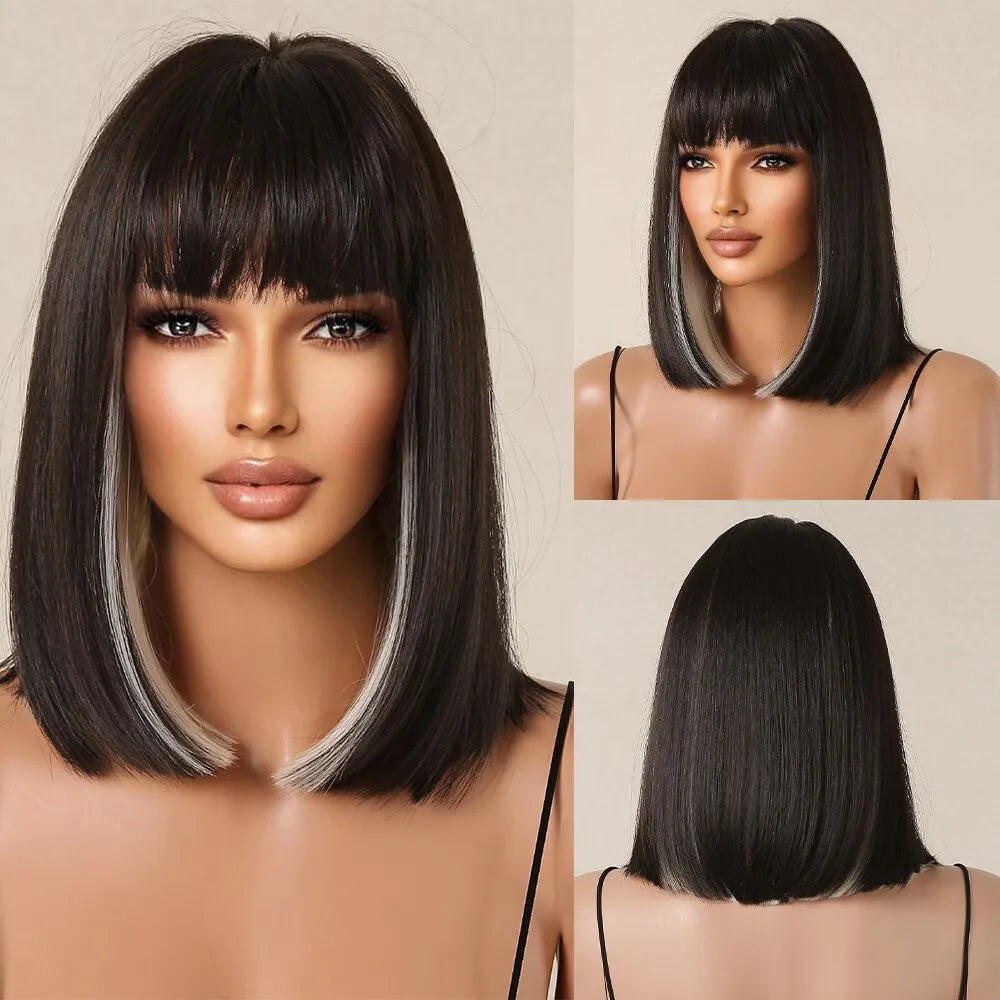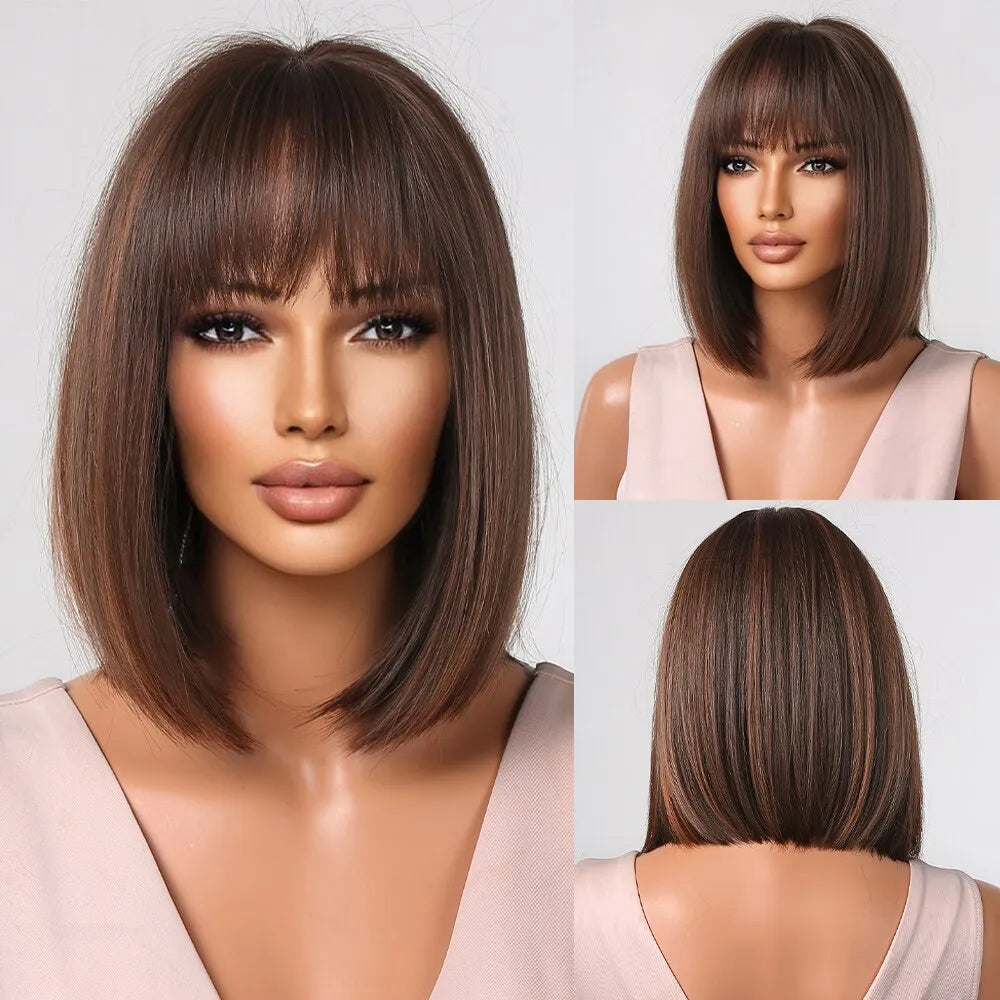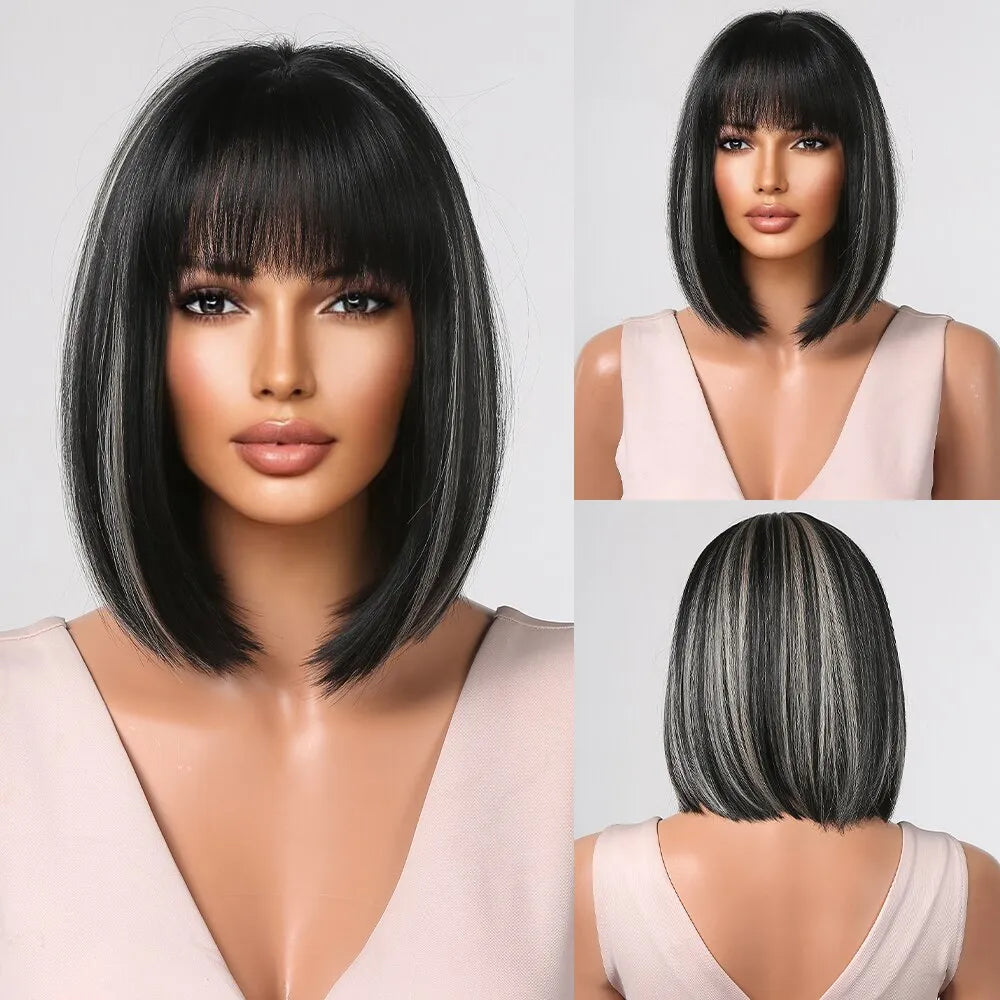 Experience the confidence of hair that's always on point with this bob wig!
This Short Bob Wig with Bangs is designed to be worn directly on your head. The heat-resistant synthetic fiber allows you to style it using low heat tools, offering flexibility in creating your desired look while maintaining its natural appearance.
Transform your everyday style with our Short Bob Wig with Bangs
Instant Transformation
Achieve a new, trendy hairstyle in seconds, effortlessly enhancing your overall look.
Heat Resistance
This wig can withstand low heat styling, allowing you to customize your appearance without compromising its quality.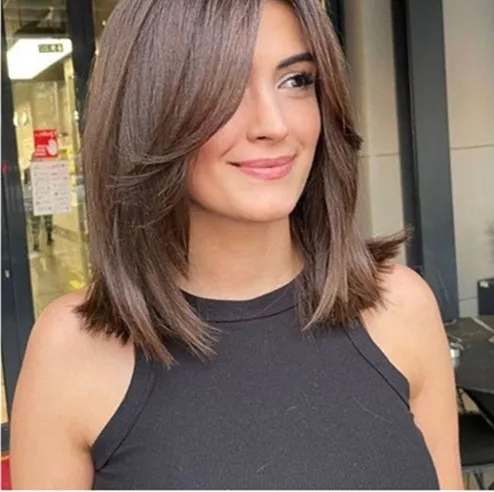 Natural Appearance
Crafted from synthetic fibers that mimic real hair, it offers a natural, seamless look that's virtually indistinguishable from genuine hair.
Versatile Style
With its straight bob and bangs, this wig is versatile and suitable for various occasions, from everyday wear to special events, ensuring you always look your best.
● Heat-Resistant Synthetic Fiber
● Natural Straight Texture
● Stylish Bob with Bangs
Get ready to turn heads and leave a lasting impression with this stylish straight bob wig!
1.Support development network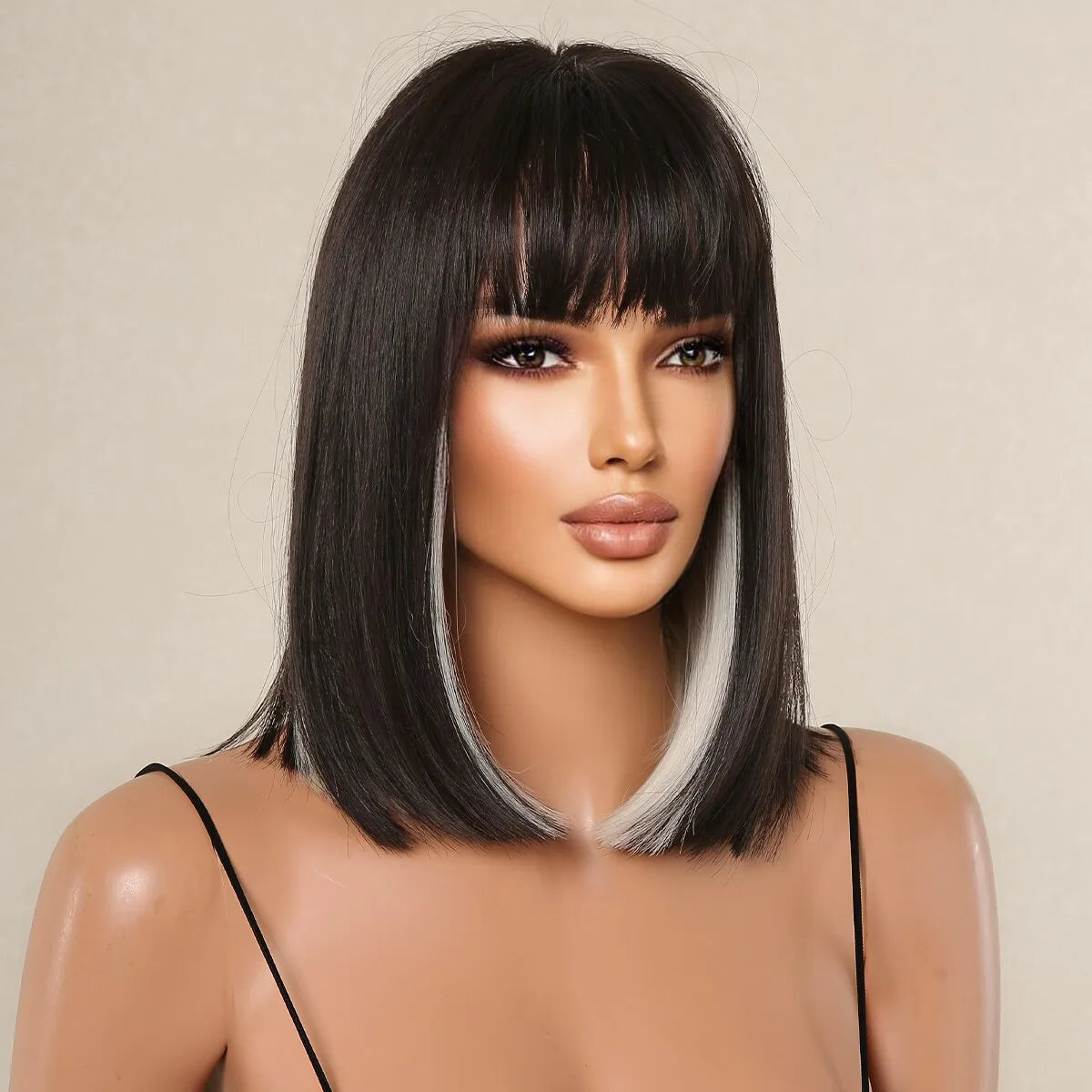 Don't wait to unleash your inner diva – embrace effortless elegance with our natural-looking bob wig today!
More info
Specifications

Wigs Type: Regular Wig
Style: Daily Use
Cap Size: Average Size
Material Grade: High-temperature fibre
Texture: STRAIGHT
Wigs Length: Medium
FAQs

Can I style this wig with heated tools?

Yes, you can! This wig is heat-resistant, allowing you to use low-heat styling tools to create your desired look without damaging the fibres.

How do I clean and maintain the wig?

Gently brush the wig to remove tangles, and wash it with a mild shampoo in cold water. Let it air dry to maintain its quality and appearance.

Is it adjustable for different head sizes?

Yes, it typically comes with adjustable straps or wig clips to ensure a secure fit on various head sizes.

Can I cut or trim the wig to customise it further?

Yes, you can trim or cut the wig to suit your preferences, but we recommend consulting a professional hairstylist for precise results.

How long does this wig typically last with regular use?

With proper care and maintenance, this wig can last several months to a year, depending on the frequency of wear and styling.

Is the wig suitable for daily wear?

Absolutely! It's designed for both everyday use and special occasions, offering a convenient and stylish hair solution for any situation.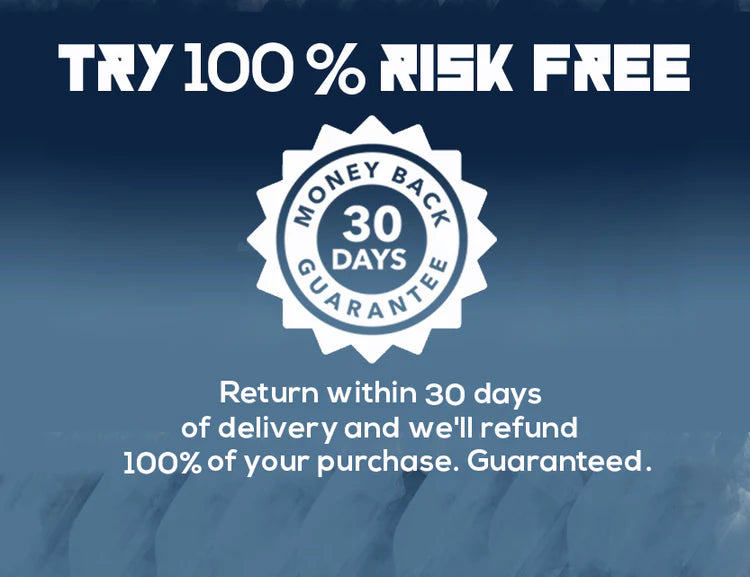 Didn't see the results you expected from our product?
You're covered by our 30 day money back guarantee. If you are unhappy with your purchase, please return merchandise and receive a full product refund for your order less any shipping and processing.