Regular price
Sale price
£15.95 GBP
Unit price
per
Sale
Sold out
Wooden Roller Massager: Relax and Revitalize Your Body
Experience the ultimate relaxation and rejuvenation with our Wooden Roller Massager.
This versatile therapy tool is designed to provide soothing massages for your body, from your feet to your face, shoulders, neck, and hands. Let the gentle yet invigorating motions of the roller release tension and promote a sense of well-being. Treat yourself to a blissful self-care session with this body-melting massage tool.
View full details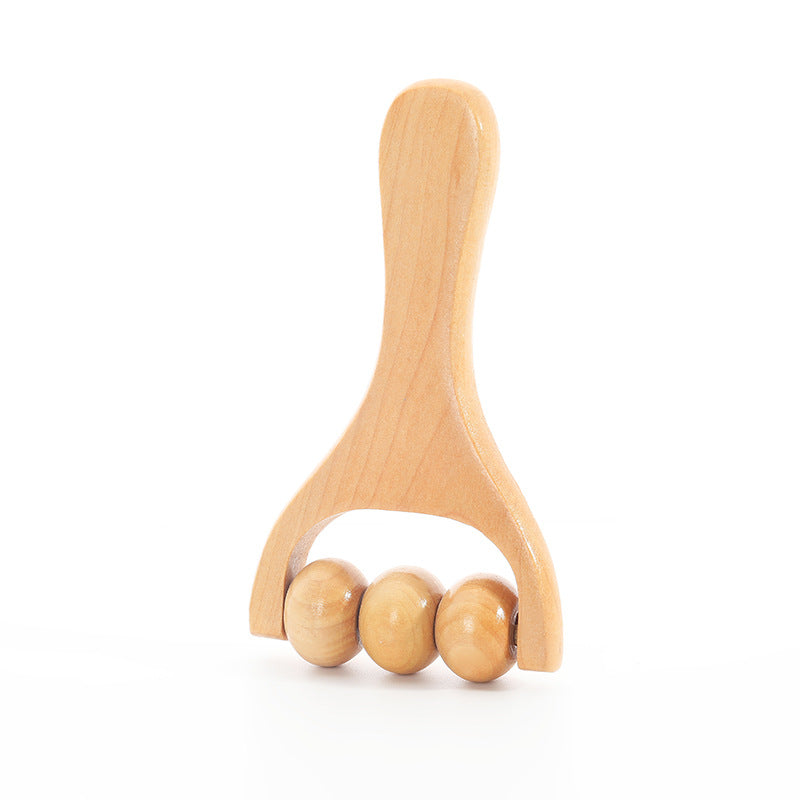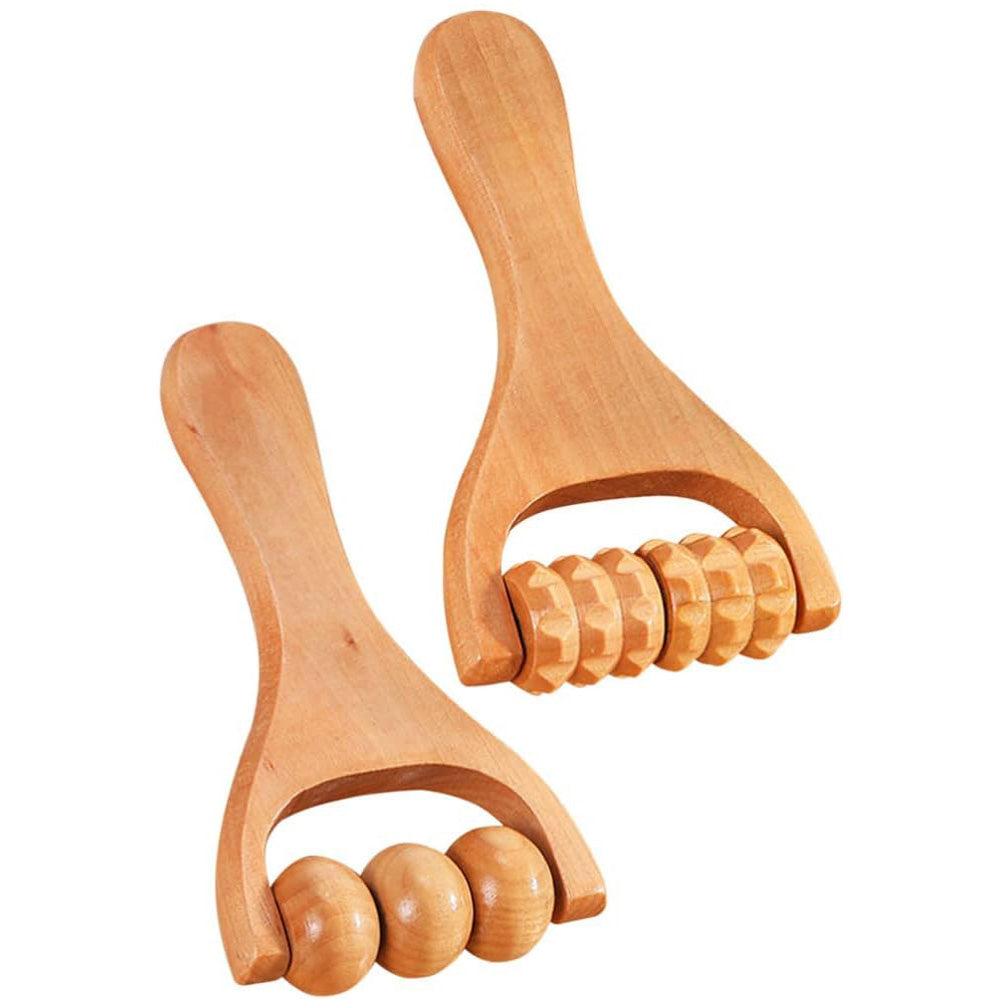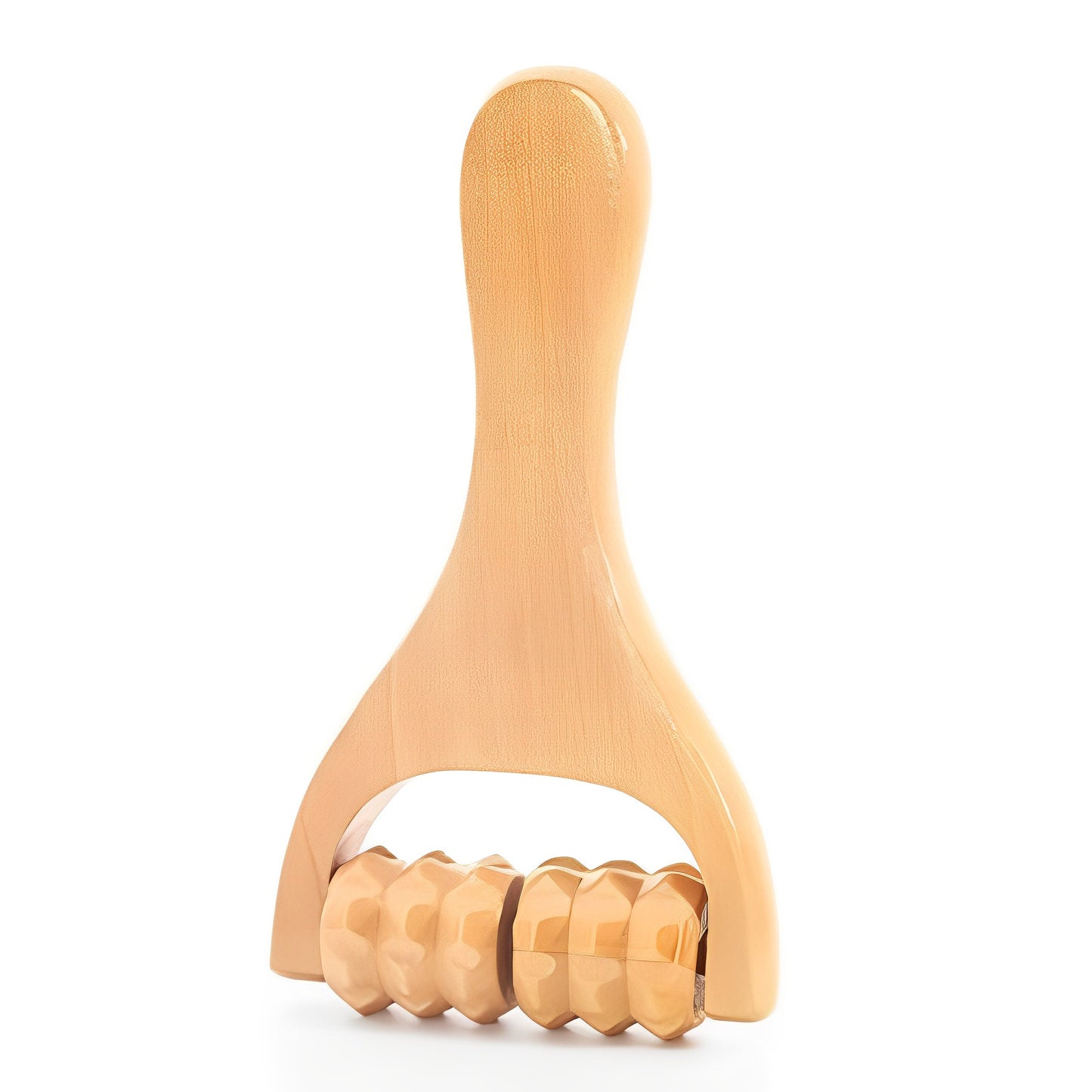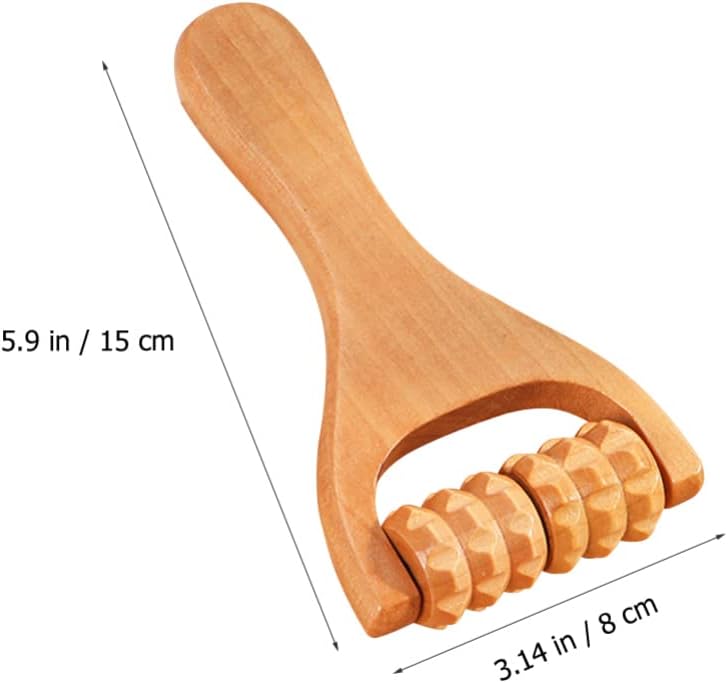 Discover the incredible benefits of our Roller Massager: a true game-changer for body therapy!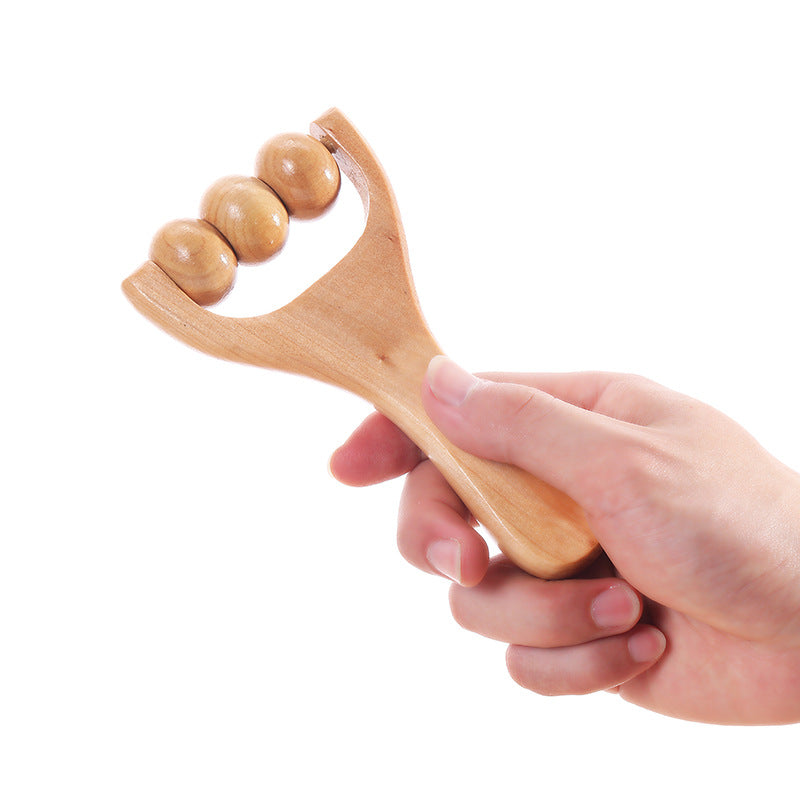 The Wooden Roller Massager works by applying gentle pressure and rolling motions over targeted areas of the body. The wooden rollers stimulate circulation, relax muscles, and promote a sense of well-being through the therapeutic benefits of massage.
Experience the pure bliss of relaxation!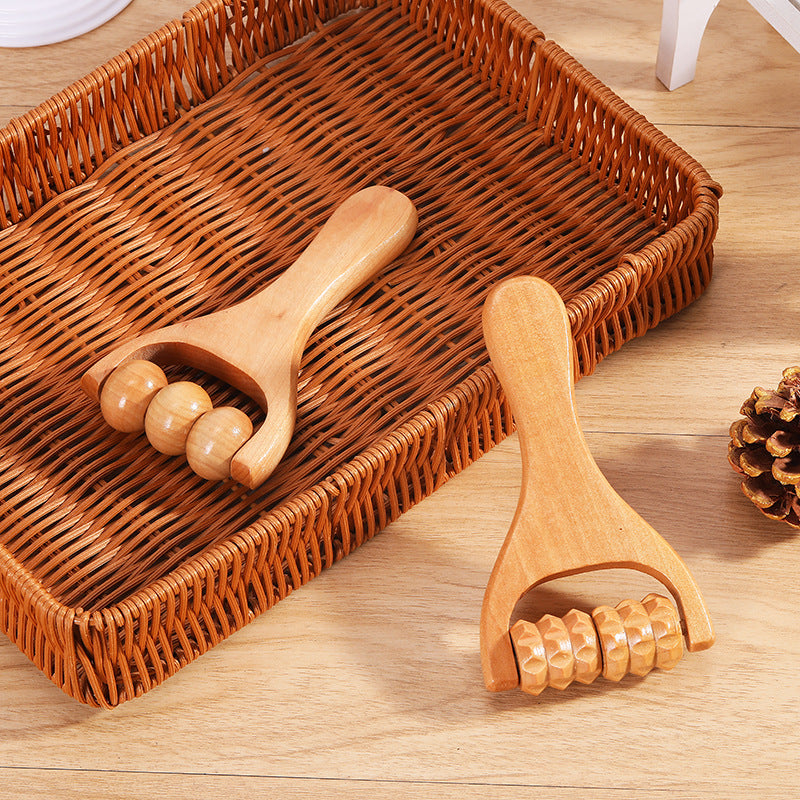 Muscle Relaxation
The Roller Massager helps relieve muscle tension and promotes relaxation, allowing you to unwind and reduce stress.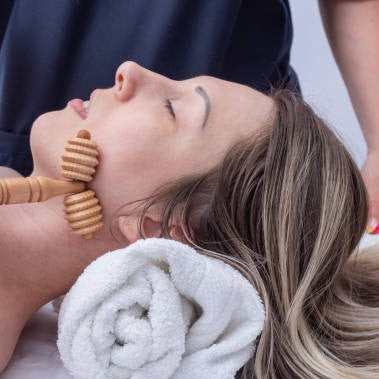 Improved Circulation
The rolling motions of the massager stimulate blood flow, aiding in better circulation throughout the body and enhancing overall well-being.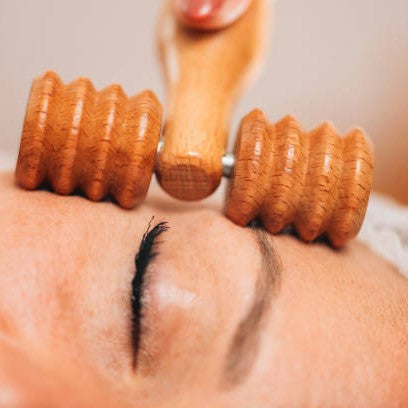 Pain Relief
Regular use of the Roller Massager can help alleviate muscle aches, stiffness, and discomfort, providing relief from minor pains and soreness.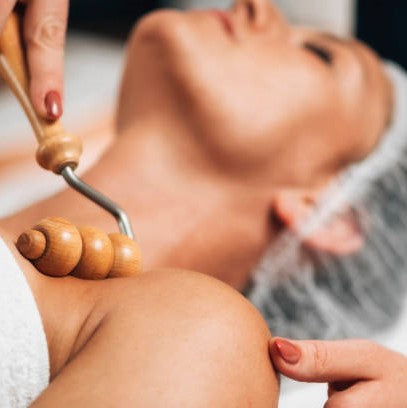 Enhanced Flexibility
By targeting specific areas of the body, the massager helps improve flexibility and range of motion, allowing for greater mobility and ease of movement.
● Versatile: Suitable for multiple body areas.
● Soothing: Provides gentle relaxation.
● Stimulating: Enhances circulation.
Say goodbye to muscle tension and stress with our Wooden Roller Massager!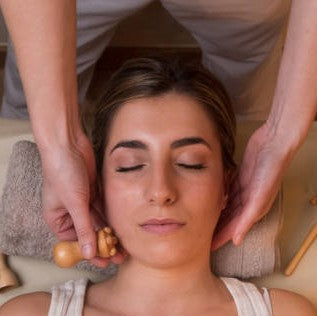 Don't miss out on this must-have massage tool that will leave you feeling rejuvenated and revitalized in no time!
More info
Specifications

Material:Wood
Type:Two/Three wheels
Color:As the picture show
Size:As the picture show(1inch = 2.54cm)
What's in the box

1 * Wooden Roller Massager

FAQs

Is the Wooden Roller Massager suitable for all body types?
Yes, the Wooden Roller Massager is designed to be suitable for various body types. Its versatile nature allows it to be used effectively on different areas of the body.

How do I use the Roller Massager?
Simply hold the handles of the Roller Massager and apply gentle pressure as you roll it over the desired areas. You can adjust the intensity based on your preferences and comfort level.

Can the Roller Massager be used on the face?
Yes, the Roller Massager can be used on the face, providing a soothing and relaxing massage. However, it's important to use light and gentle strokes to avoid any discomfort or irritation.

Can the Roller Massager be used with massage oils or lotions?
Yes, you can enhance your massage experience by applying a small amount of massage oil or lotion before using the Roller Massager. This can help reduce friction and provide additional moisturization for the skin.

How often should I use the Roller Massager?
You can use the Roller Massager as often as you like, depending on your personal preference and needs. It can be used daily as part of a self-care routine or whenever you feel the need for a soothing massage.

Can the Roller Massager help with specific conditions like muscle knots or tension headaches?
Yes, the Roller Massager can be beneficial for addressing muscle knots and relieving tension headaches. The rolling motions and pressure applied by the massager can help loosen tight muscles, release knots, and alleviate headache discomfort. However, for specific medical conditions, it's always advisable to consult with a healthcare professional.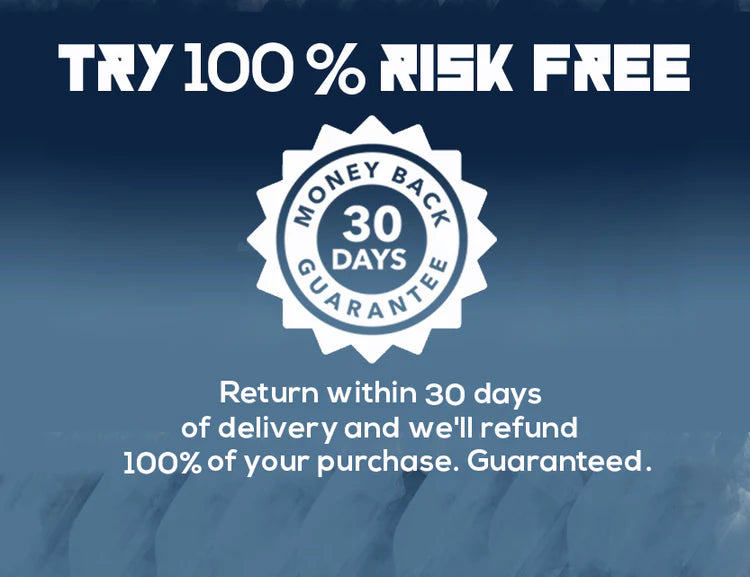 Didn't see the results you expected from our product?
You're covered by our 30 day money back guarantee. If you are unhappy with your purchase, please return merchandise and receive a full product refund for your order less any shipping and processing.