Regular price
Sale price
£15.95 GBP
Unit price
per
Sale
Sold out
Revitalize Your Smile with 30ml V34 Purple Whitening Toothpaste
Experience the power of 30ml New V34 Purple Whitening Toothpaste for a brighter, fresher smile.
This advanced formula effectively removes stains, reduces yellowing, and provides gentle care for your teeth, gums, and overall oral health.
View full details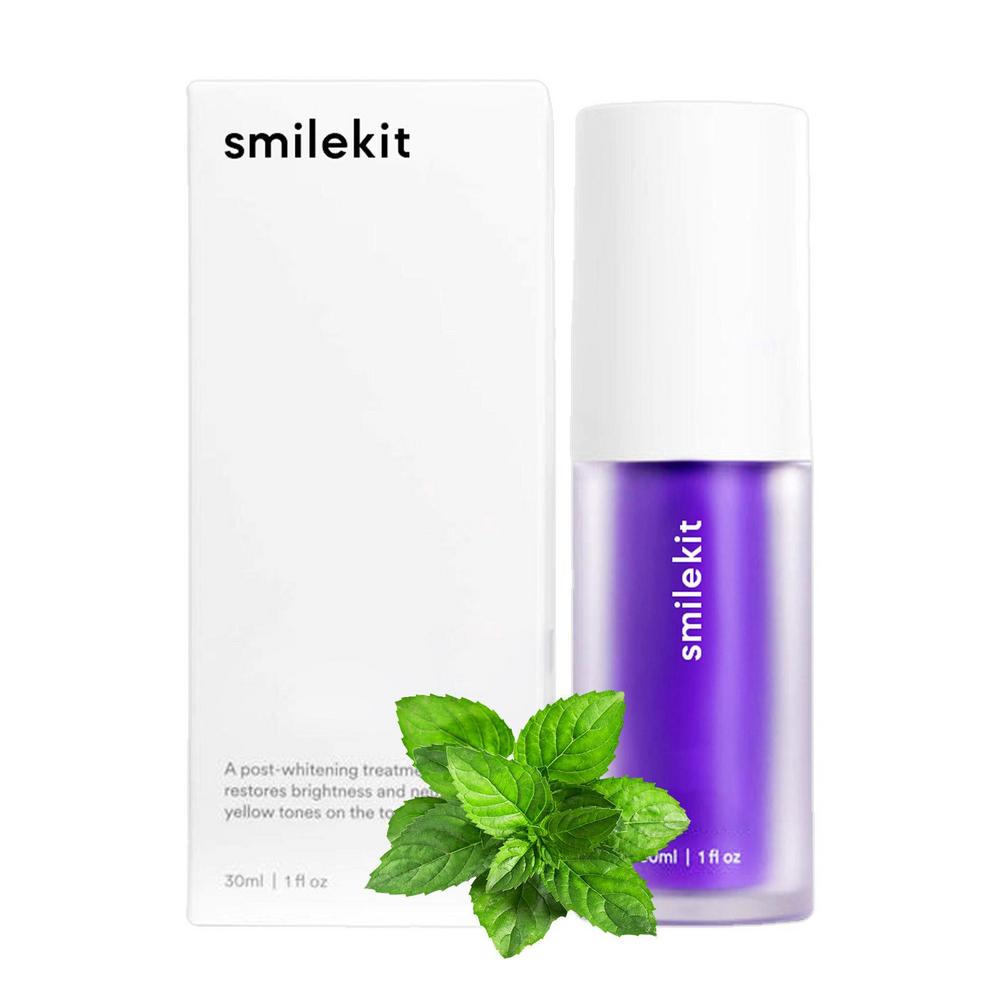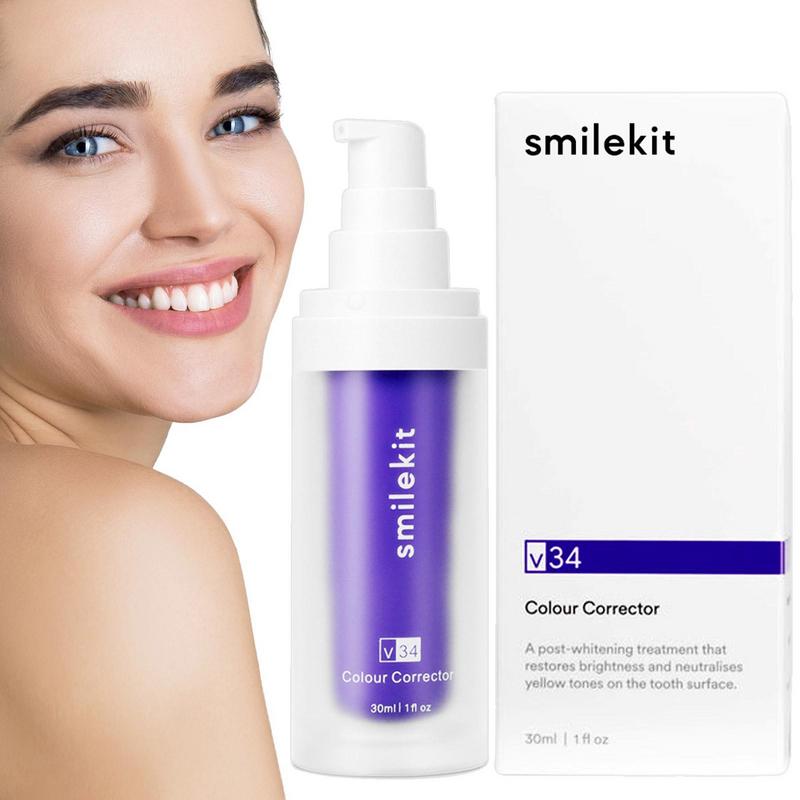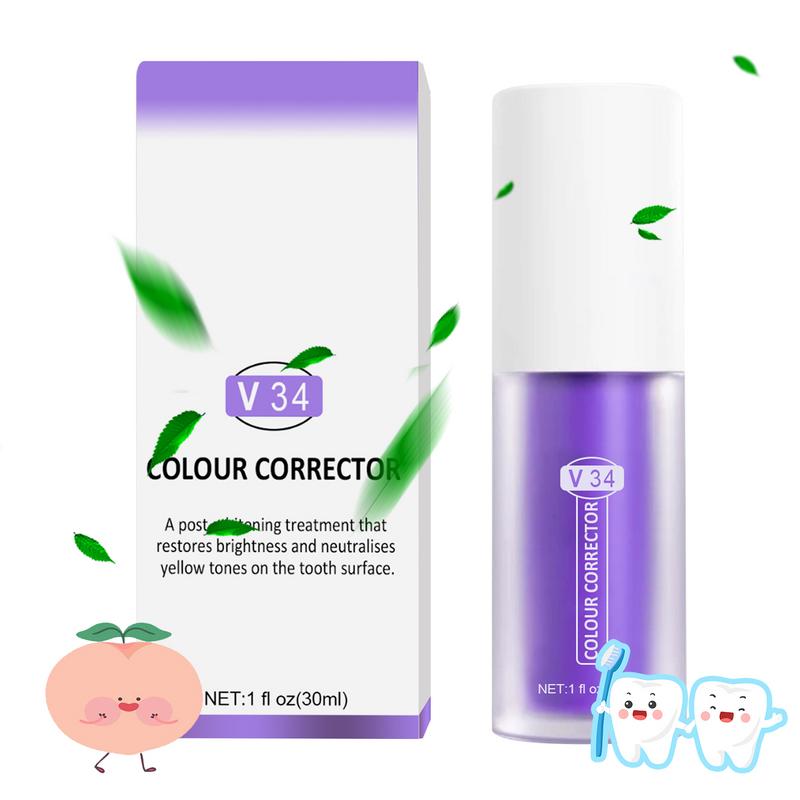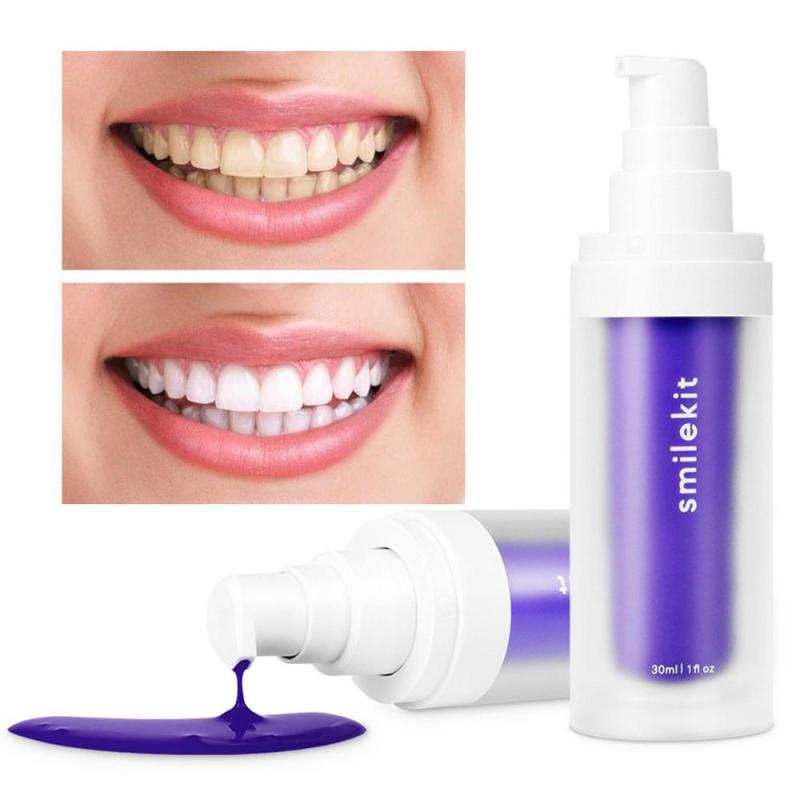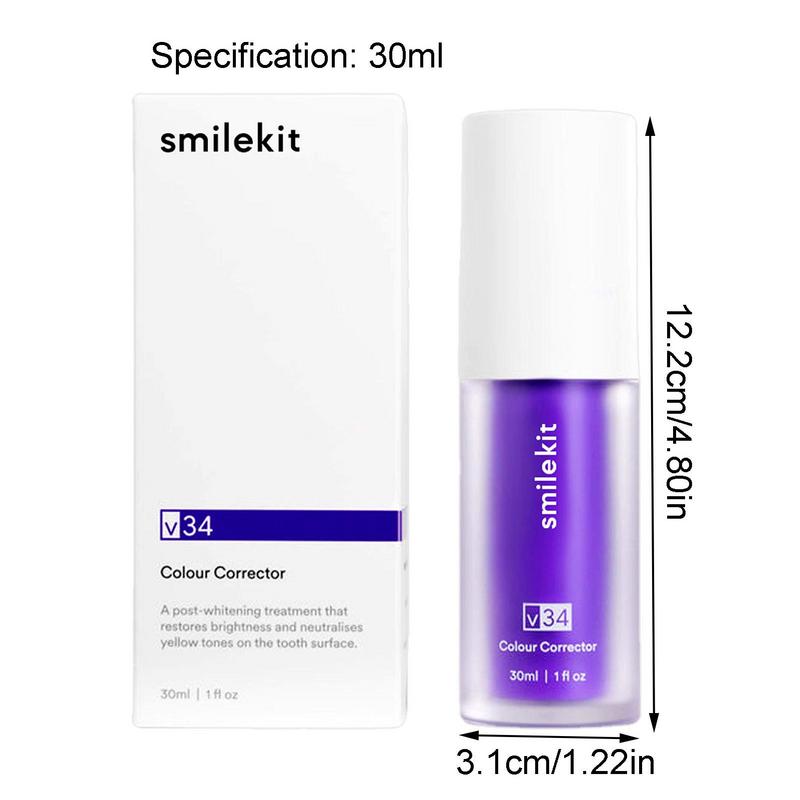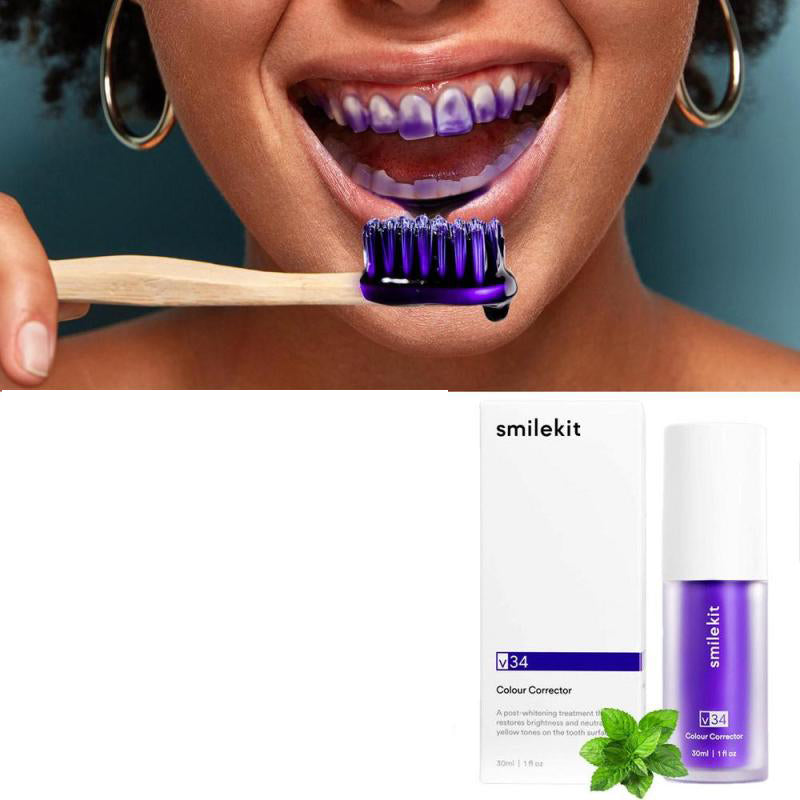 Discover the incredible results of our Whitening Toothpaste and be amazed!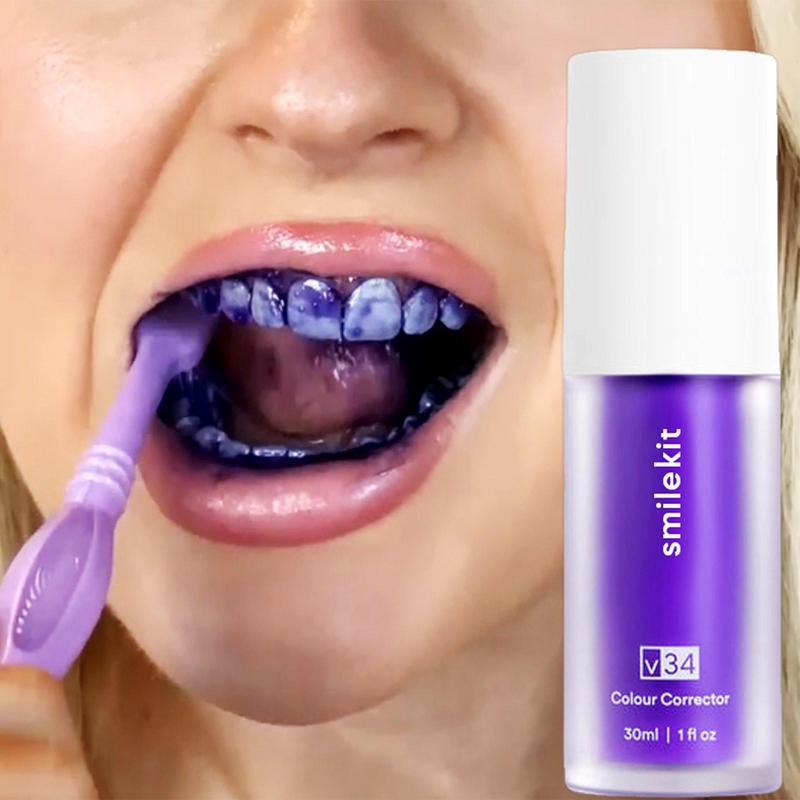 Our Whitening Toothpaste works by combining powerful stain-removing agents and gentle oral care ingredients. The stain-removing agents target and break down stains, while the oral care ingredients promote overall oral health, resulting in whiter teeth, fresher breath, and healthier gums.
Experience the confidence of whiter teeth and fresher breath with every brush!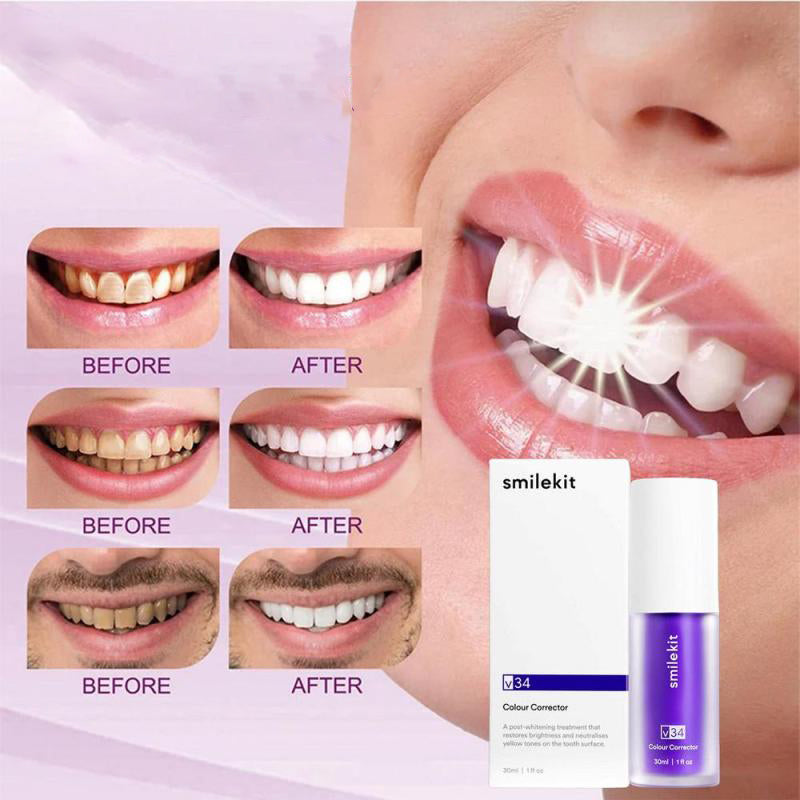 Whitens Teeth
Our V34 Purple Whitening Toothpaste is specifically formulated to remove stains and brighten your teeth, giving you a noticeably whiter smile.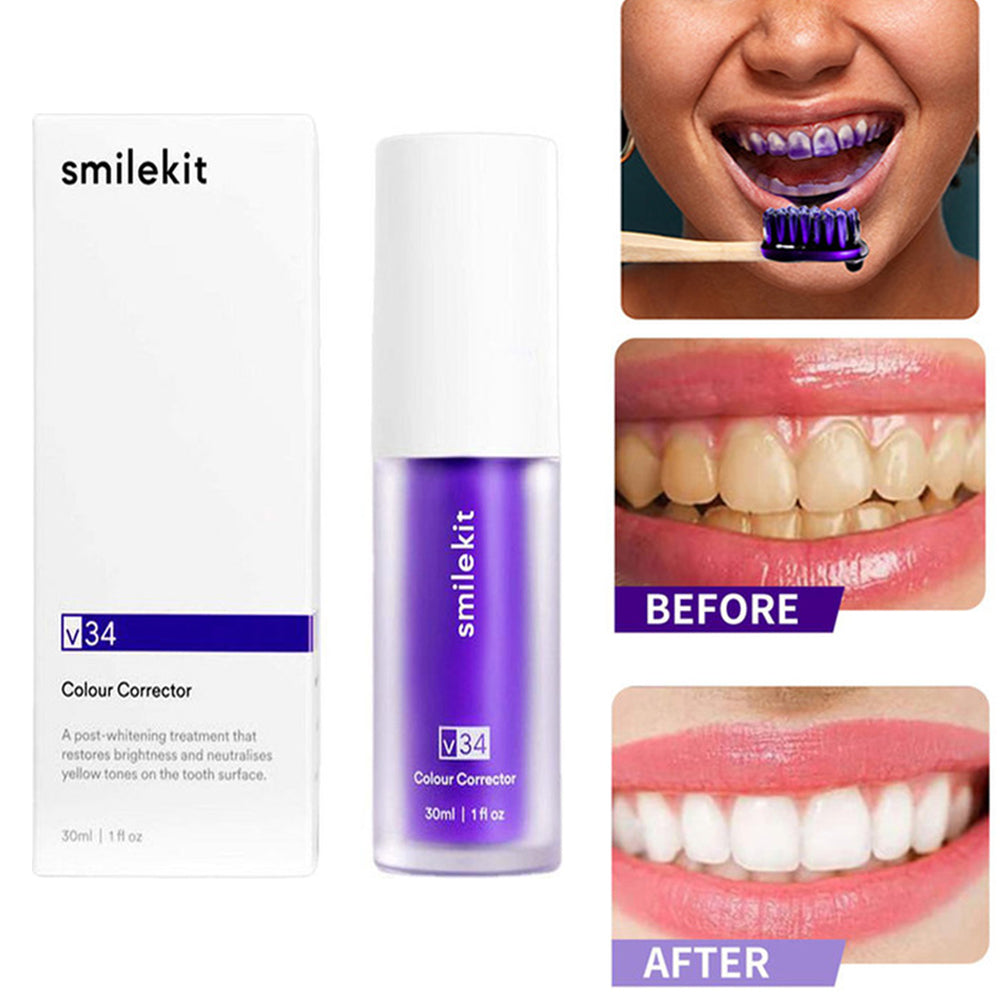 Freshens Breath
With its fresh breath technology, our toothpaste helps eliminate bad breath, leaving your mouth feeling clean and refreshed throughout the day.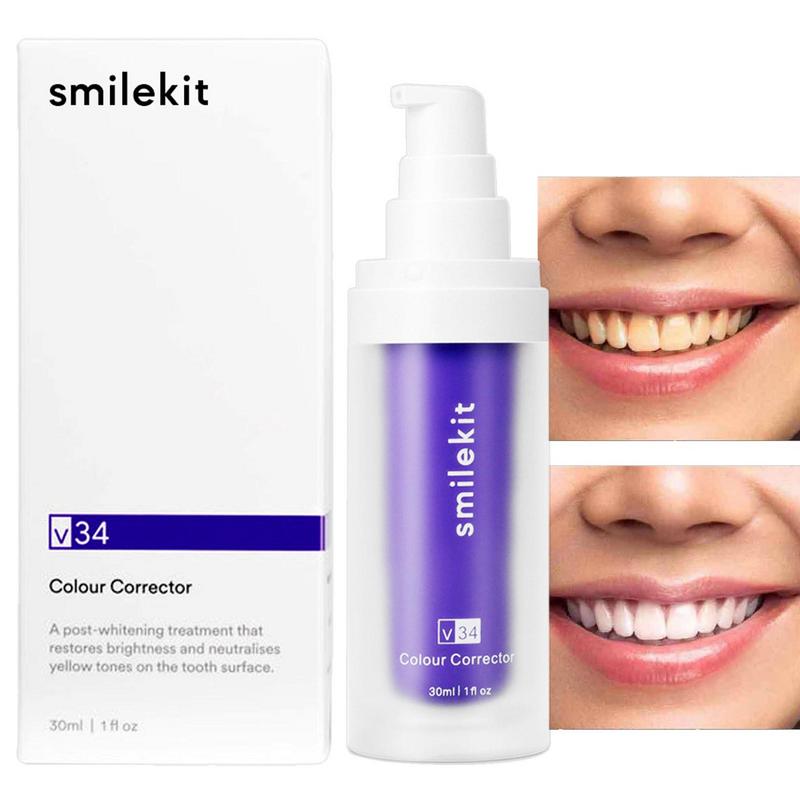 Reduces Yellowing
Over time, teeth can develop a yellowish tint. Our toothpaste contains ingredients that target and reduce yellowing, restoring the natural brightness of your teeth.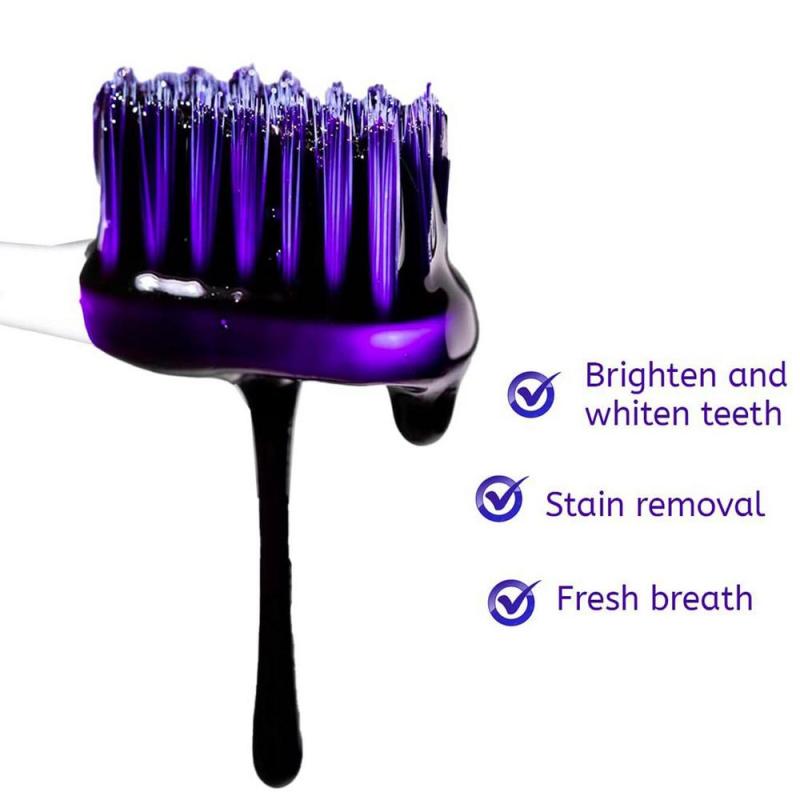 Cares for Teeth and Gums
Our advanced formula not only focuses on whitening, but also provides gentle care for your teeth and gums. It helps maintain a healthy oral environment, promoting overall dental well-being.
● Whitening Power
● Breath Freshening
● Stain Removal
Say goodbye to stubborn stains and hello to a radiant smile with our breakthrough formula!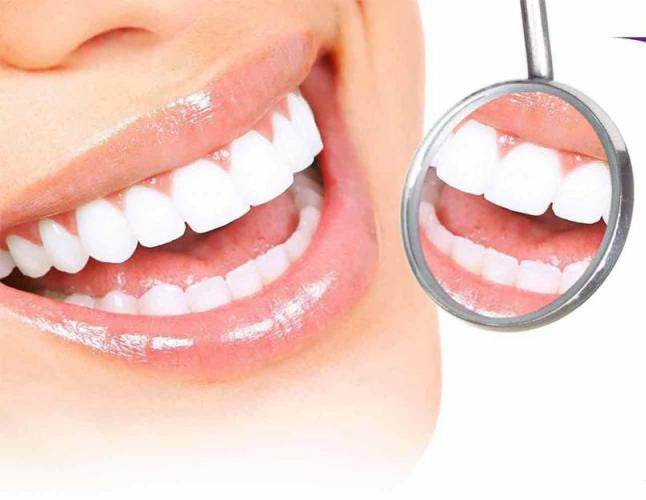 Take charge of your oral care and unlock a brighter, healthier smile with our trusted V34 Purple Whitening Toothpaste!
More info
Specifications

Specifications: 30ml
Shelf life: 3 years
Function: whiten teeth, clean mouth
Storage method: Store in a cool and dry place
Suitable for skin type: all skin types
FAQs

How often should I use the V34 Purple Whitening Toothpaste?
For best results, we recommend using our toothpaste twice a day, brushing thoroughly for two minutes each time.

Can this toothpaste be used by people with sensitive teeth?
Yes, our toothpaste is formulated to be gentle on the teeth and suitable for people with sensitive teeth. However, if you experience any discomfort, discontinue use and consult your dentist.

How long does it take to see results?
Results may vary, but many users notice a visible improvement in the whiteness of their teeth within a few weeks of regular use.

Does this toothpaste contain fluoride?
Yes, our toothpaste contains fluoride, which helps strengthen tooth enamel and prevent cavities.

Is this toothpaste safe for daily use?
Absolutely! Our toothpaste is specially designed for daily use and provides effective oral care while maintaining the health of your teeth and gums.

Can this toothpaste remove deep-set stains or discoloration?
Our toothpaste is effective at removing surface stains and reducing yellowing. However, for deep-set stains or discoloration, we recommend consulting a dentist for professional treatment options.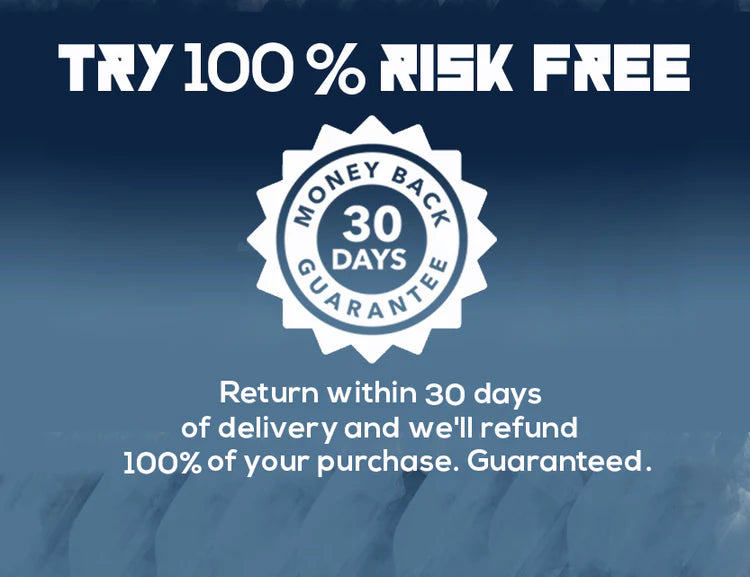 Didn't see the results you expected from our product?
You're covered by our 30 day money back guarantee. If you are unhappy with your purchase, please return merchandise and receive a full product refund for your order less any shipping and processing.