Regular price
Sale price
£13.95 GBP
Unit price
per
Sale
Sold out
Transform Your Nails with the Precision Nail Polisher, Cuticle Remover, and Professional Quartz Stone File
Experience flawless nails like never before with our Nail Polisher Manicure Cuticle Remover.
Achieve salon-quality results with the precision quartz stone file and say goodbye to dead skin and rough edges with the pedicure scrub pen. Elevate your nail art game with this professional sanding tool.

View full details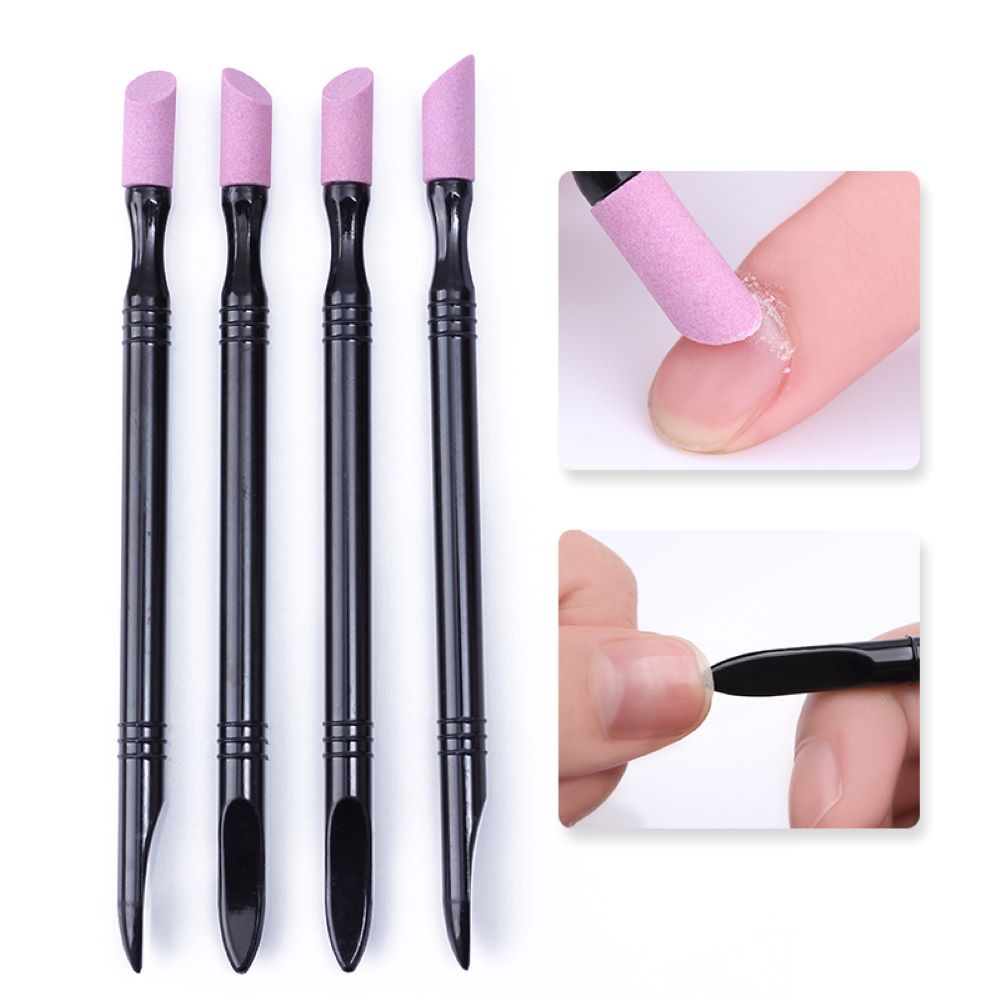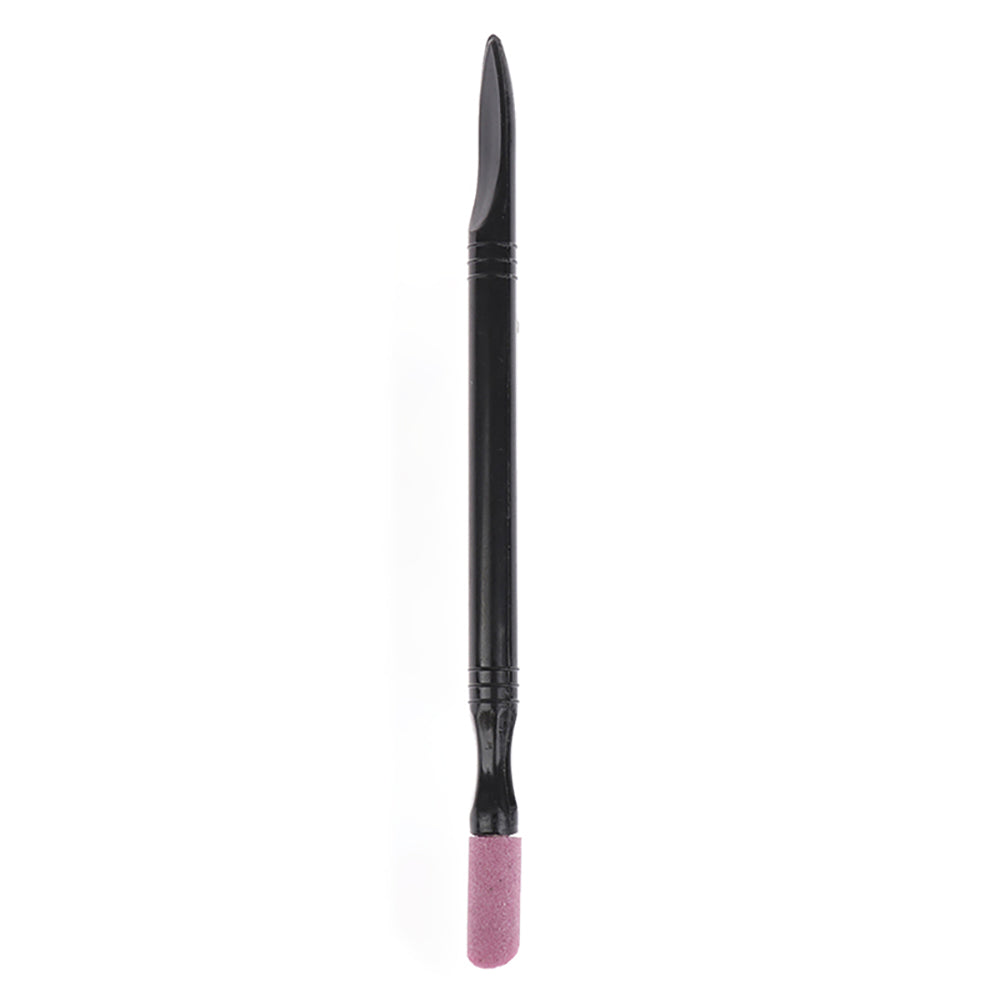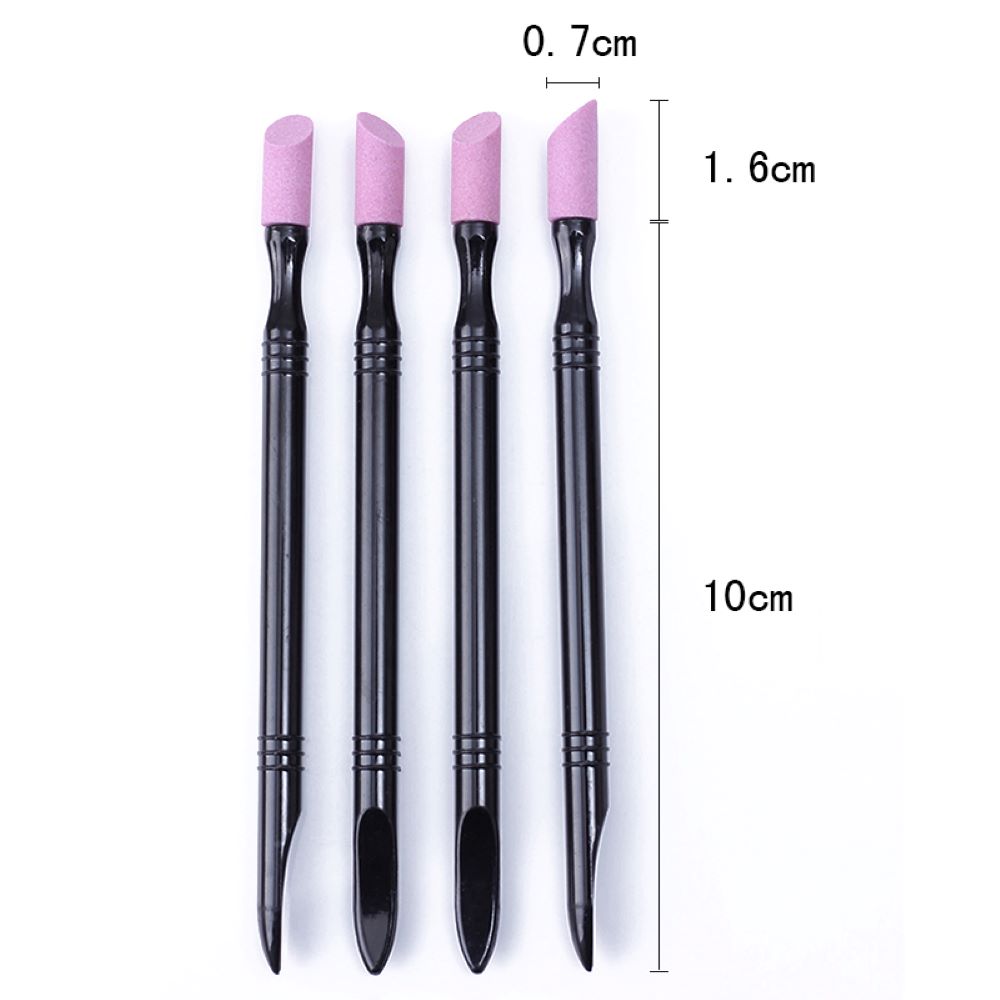 Experience salon-quality results right at home!
The nail polisher and cuticle remover utilize gentle yet effective mechanisms to polish nails, repair edges, and remove excess cuticles. The high-quality quartz stone file and pedicure scrub pen work together to smooth corns, calluses, and shape nails, all while ensuring a safe and easy-to-use experience.
Achieve flawless nail art perfection in an instant!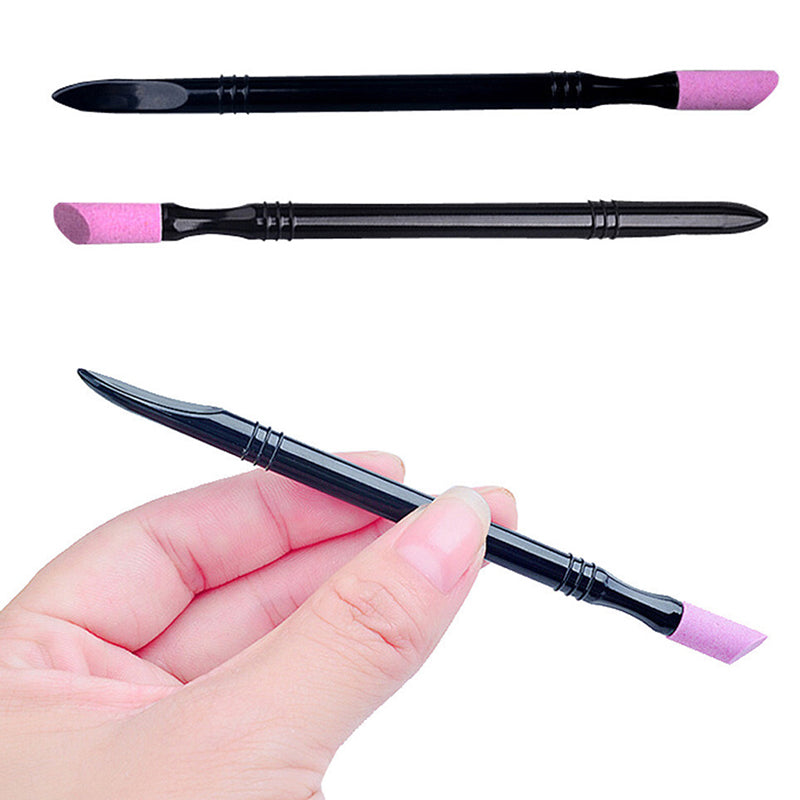 Create Beautiful Nail Designs in Seconds
Express your creativity effortlessly with this nail polish remover that allows you to create stunning nail designs in a matter of seconds.
Easily achieve intricate patterns, gradients, or unique nail art looks without the need for professional skills.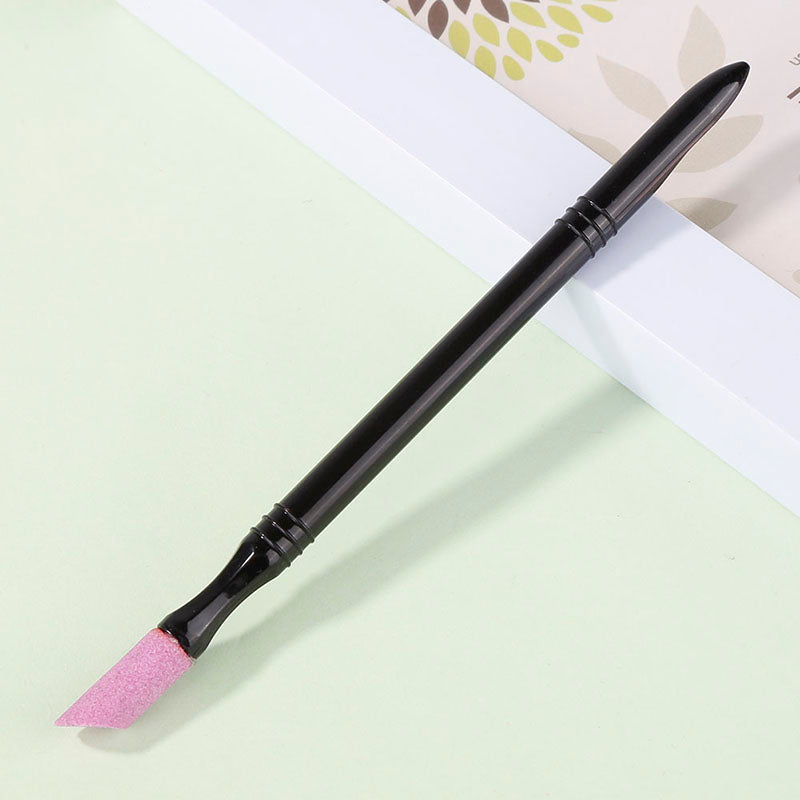 Adapted for the Professional Salon or Home
Whether you're a professional nail technician or a DIY enthusiast, this versatile tool is designed to meet the needs of both salon use and home manicures.
Enjoy salon-quality results in the comfort of your own home or enhance your professional services with this all-in-one nail care solution.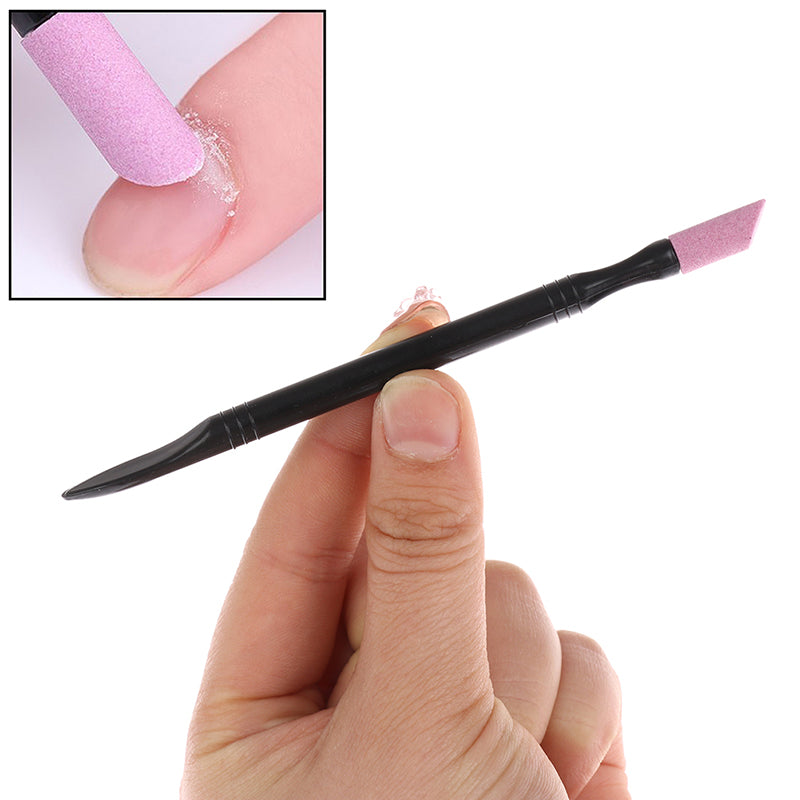 High-Quality Quartz Construction for Durability and Eco-friendliness
Crafted with high-quality quartz, this nail polisher, cuticle remover, and sanding tool are built to last, ensuring long-term durability for daily use.
Rest assured knowing that this tool is eco-friendly, providing you with a sustainable solution for your nail care routine.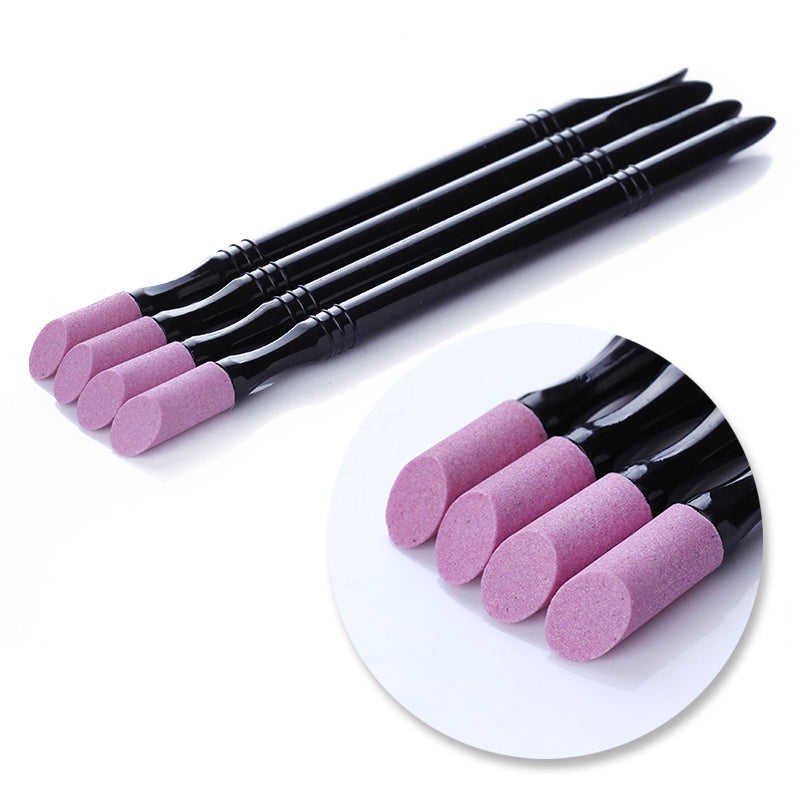 Safe and Effective Nail Care
Safely and effectively polish nails, repair nail edges, and reshape beautiful nails without causing any damage or harm.
Its scientific design ensures a gentle and safe treatment for your nails and skin when used correctly, providing a worry-free manicure experience.
● Versatile Functionality
● High-Quality Quartz
● Safe and Effective
Invest in the highest quality quartz construction for durable, eco-friendly nail care that lasts!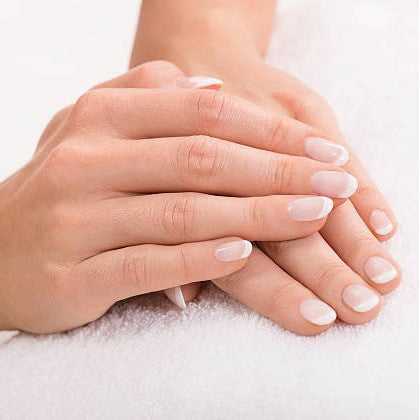 Say goodbye to damaged nails and hello to beautifully manicured hands with our safe and effective nail care solution!
More info
Specifications

Item Type:Cuticle Pusher
Colours: as in the picture shown
Product weight: 3.6g
Material :Quartz
Size:11.5cm/4.5inch
FAQs

Can this tool be used for both manicures and pedicures?

Yes, this tool is designed for both manicures and pedicures, providing versatility for complete nail care.

Is the quartz stone file durable enough for daily use?

Absolutely! The high-quality quartz construction ensures durability, making it suitable for daily use without compromising its effectiveness.

Will this tool damage my nails or skin?

No, when used correctly, this tool is safe for your nails and skin. Its scientific design ensures gentle and non-damaging treatment.

Can I use this tool to remove excess cuticles and hangnails?

Absolutely! This tool is designed to safely and quickly trim excess cuticles and hangnails, providing you with neat and tidy nails.

How long does the nail polisher last with water for repeated use?

With proper care and maintenance, the nail polisher can be used with water for repeated use, prolonging its working life for extended usage.

Is this tool suitable for professional salon use?

Yes, this tool is adapted for professional salon use. Its high-quality construction and versatile functionality make it a reliable choice for nail technicians.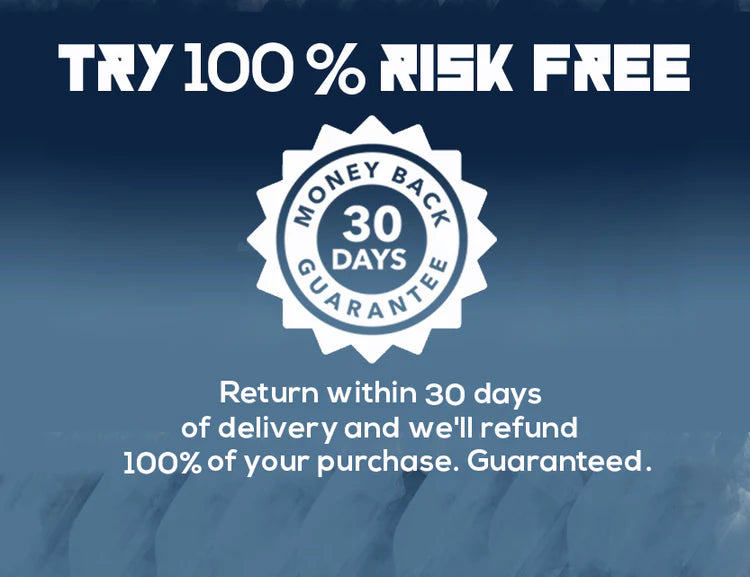 Didn't see the results you expected from our product?
You're covered by our 30 day money back guarantee. If you are unhappy with your purchase, please return merchandise and receive a full product refund for your order less any shipping and processing.