Regular price
Sale price
£19.95 GBP
Unit price
per
Sale
Sold out
Portable Mini UV LED Nail Dryer - Quick & Easy Gel Nail Curing with 9-LED Flashlight!

Experience salon-quality nails at home with our Mini UV LED Nail Dryer!
This portable and powerful 9-LED flashlight lamp cures gel nails in no time, giving you beautiful, long-lasting results for your nail art creations.

View full details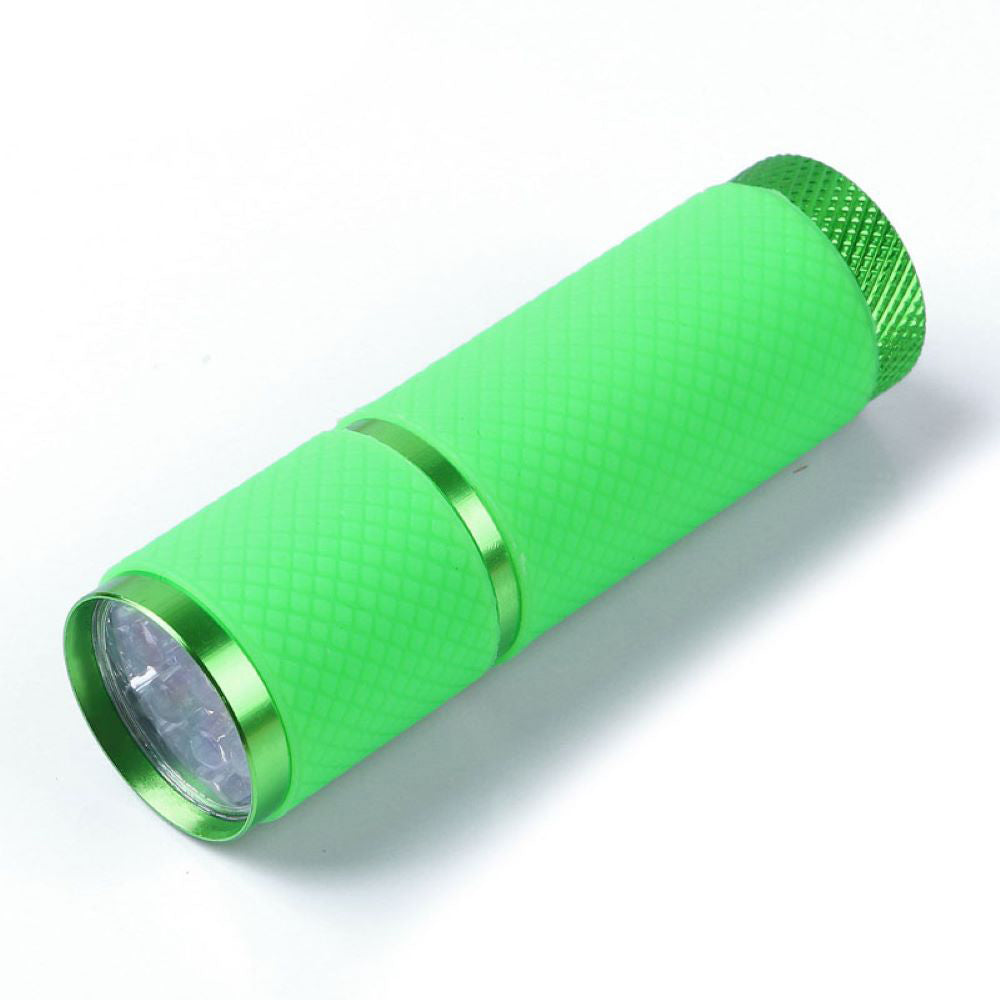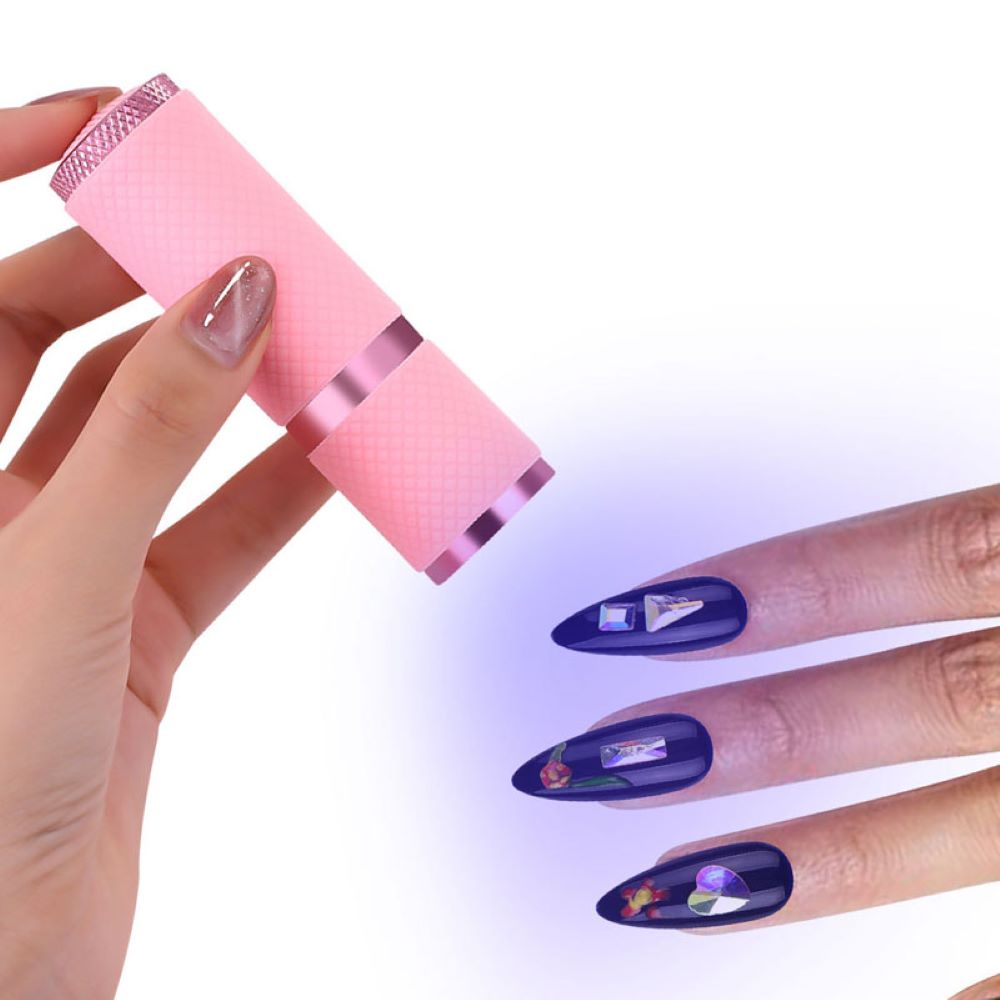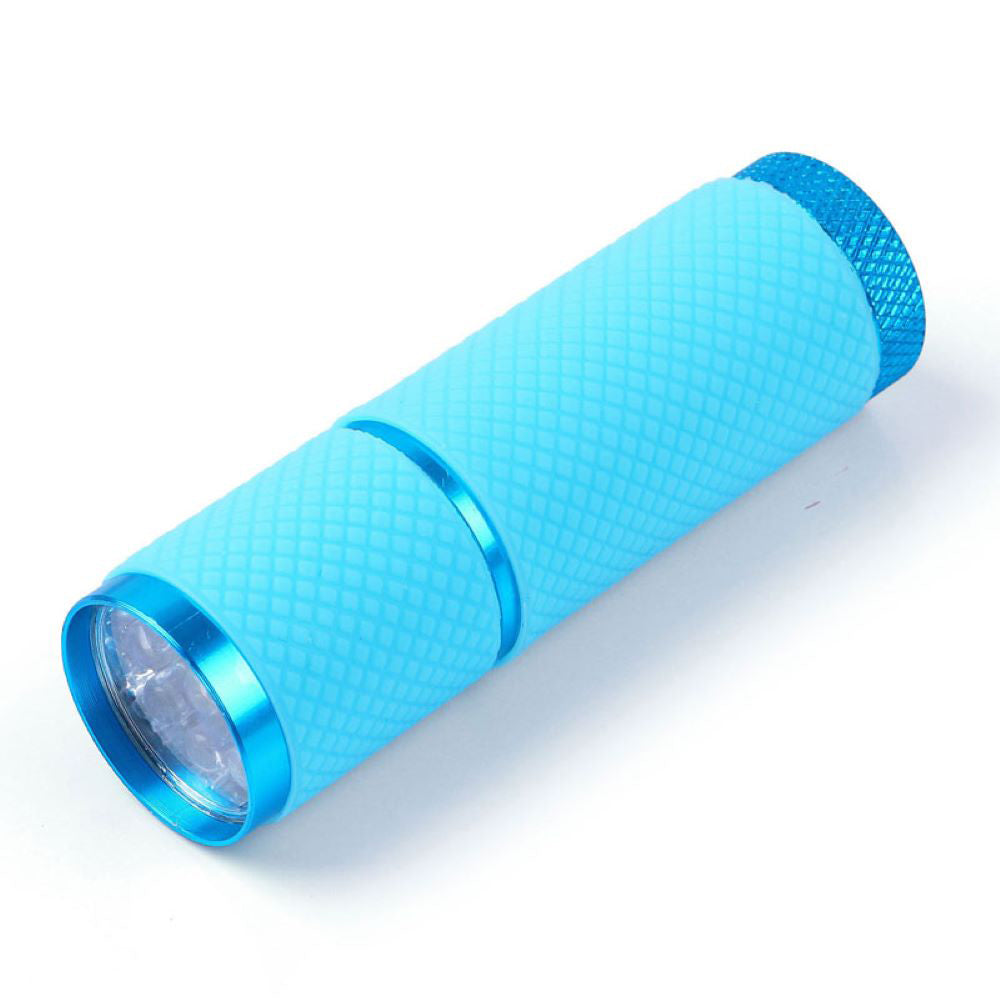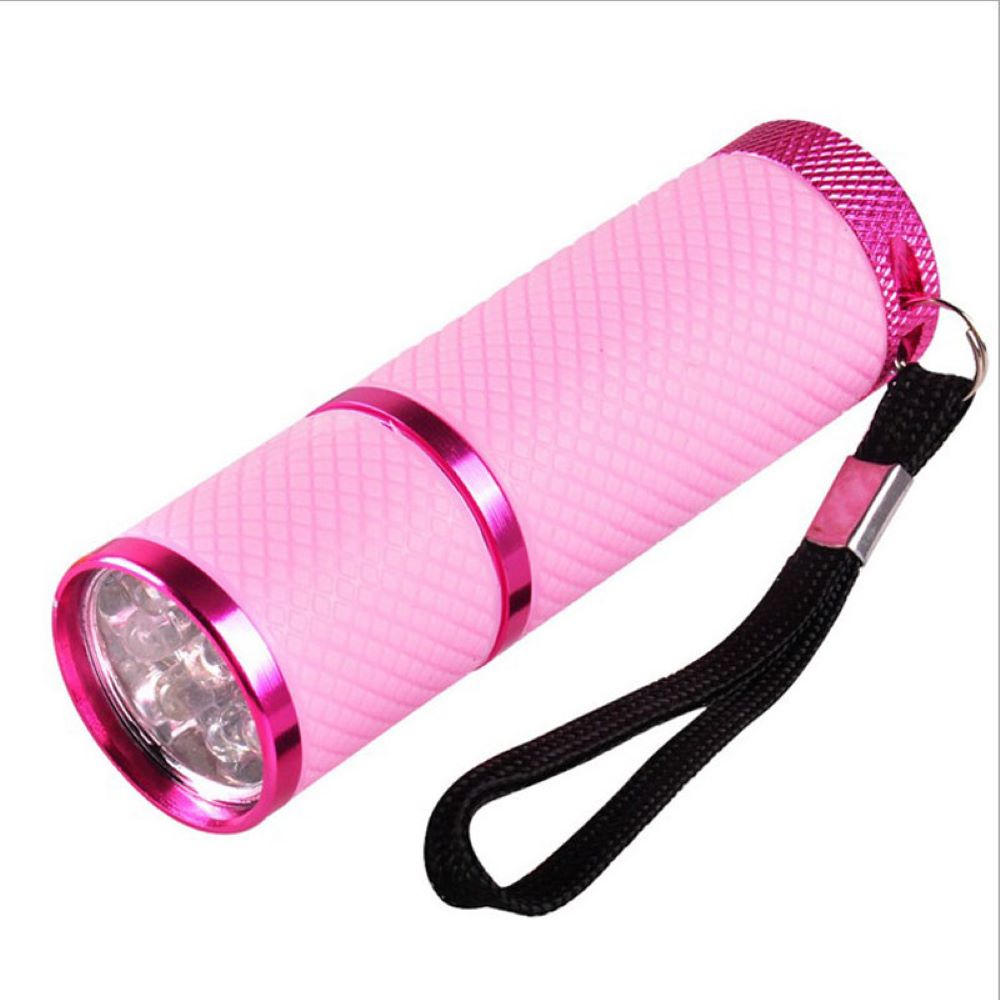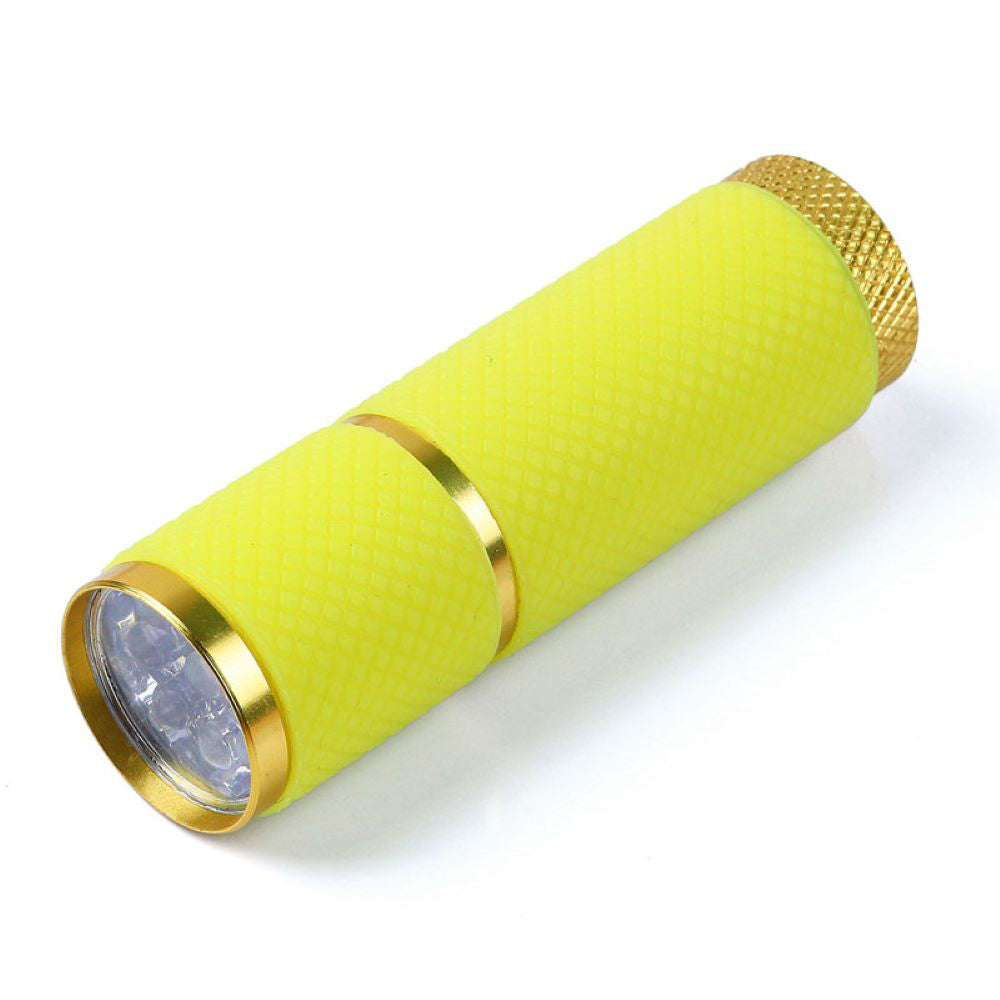 Experience ultimate convenience and versatility - Your all-in-one tool for perfect nails and beyond!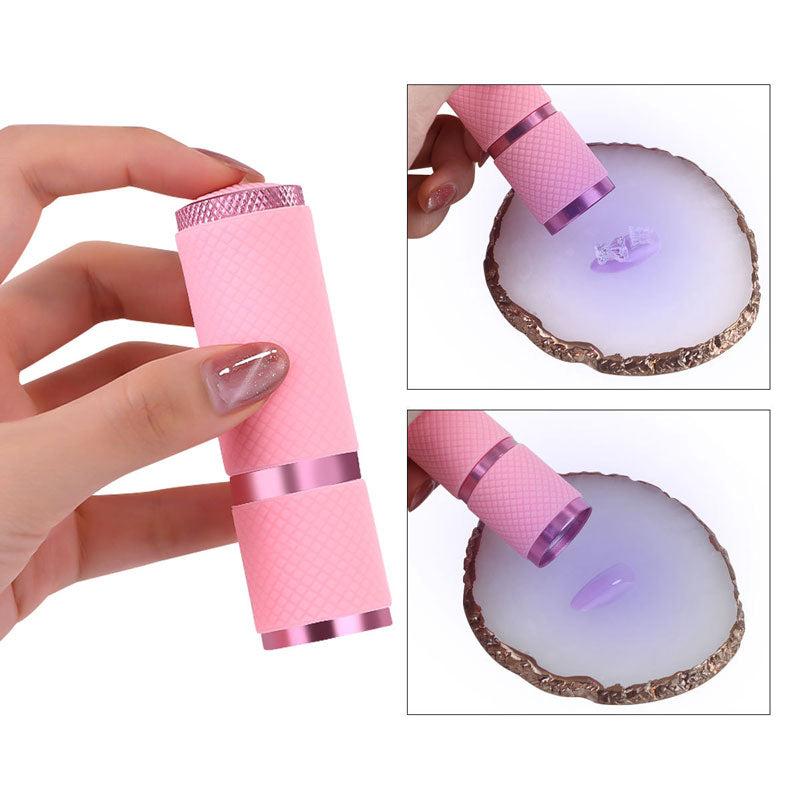 The Mini UV LED Nail Dryer utilizes 9 LED lights that emit ultraviolet (UV) rays. When the lamp is turned on, these UV rays quickly cure and dry gel nail polish, creating a long-lasting and durable finish. The focused UV light ensures efficient and precise curing for beautiful nails in no time.
Unleash the detective in you with our Mini UV Flashlight!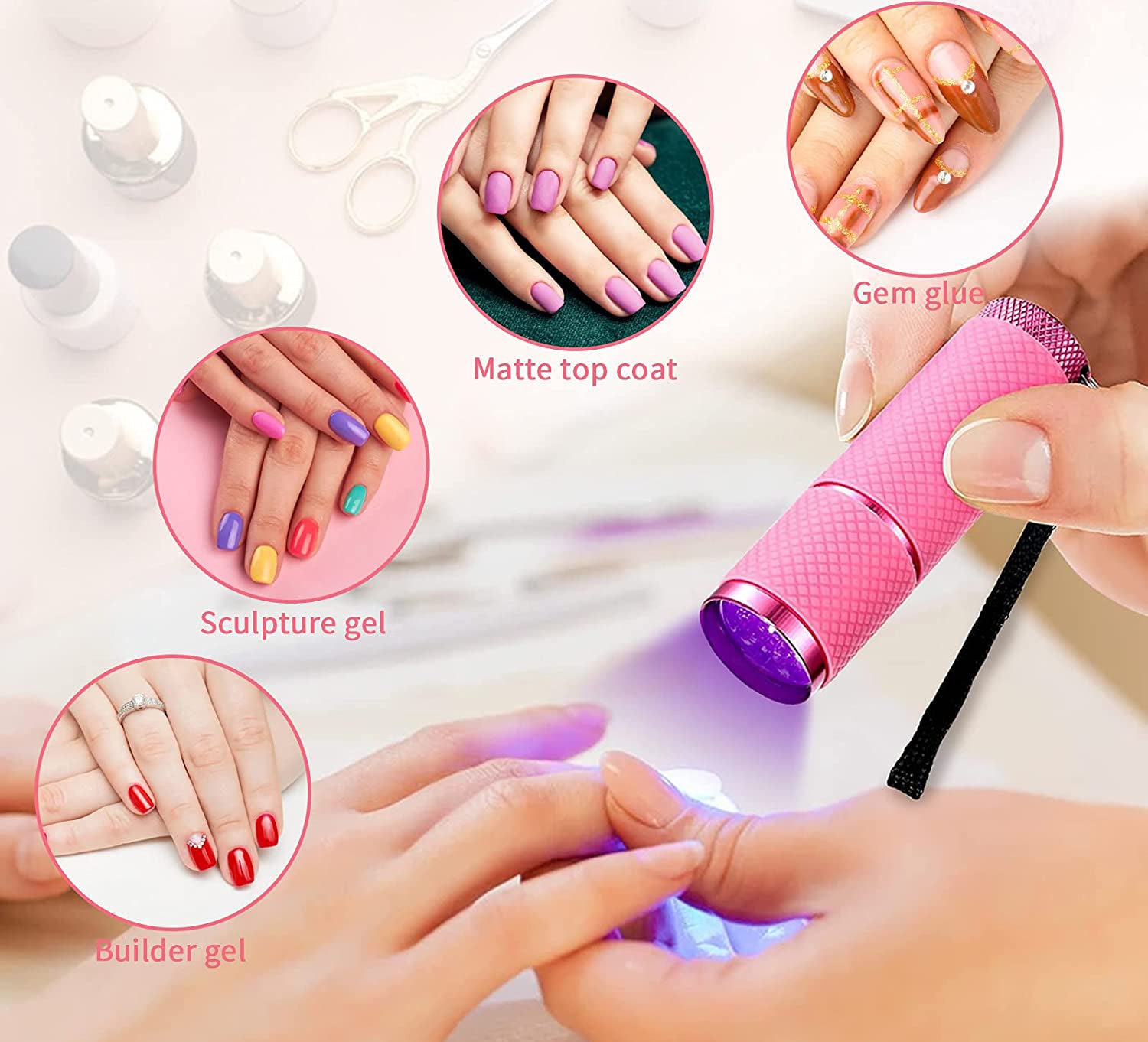 Portable and Convenient: Take it Anywhere with Ease!
The Mini UV LED Nail Dryer is compact and lightweight, making it perfect for on-the-go touch-ups. Keep it in your purse or bag for quick and easy polish fixes wherever you are. No more waiting around for your nails to dry!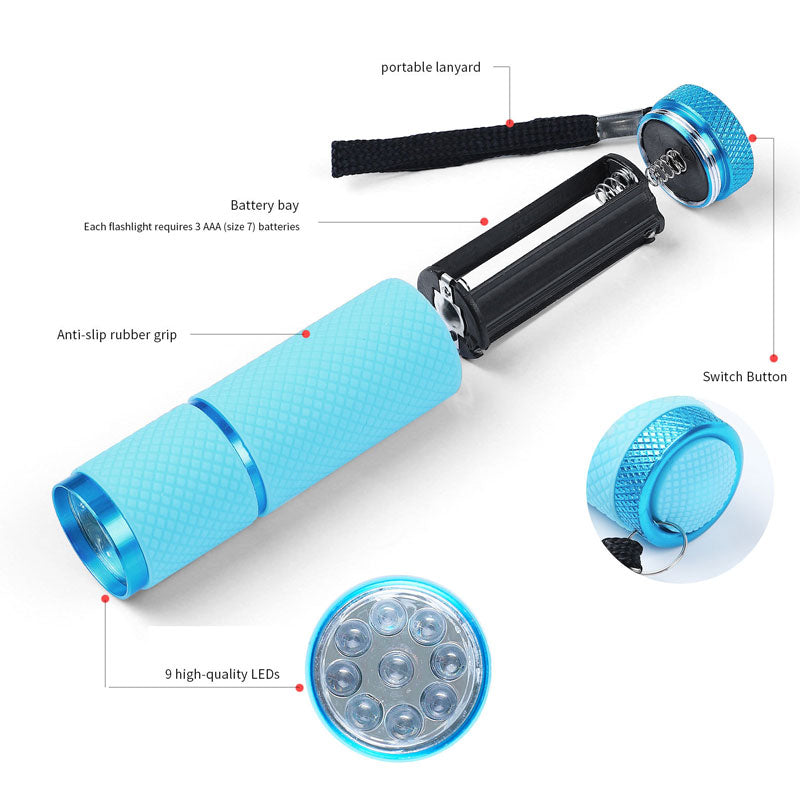 Precise and Mess-Free: Achieve Perfect Nail Art Designs!
With this mini UV light, you can easily apply gems and decorations to your nails without worrying about them shifting or smudging. The focused UV light quickly and effectively cures the gel, ensuring your nail art stays intact and flawless.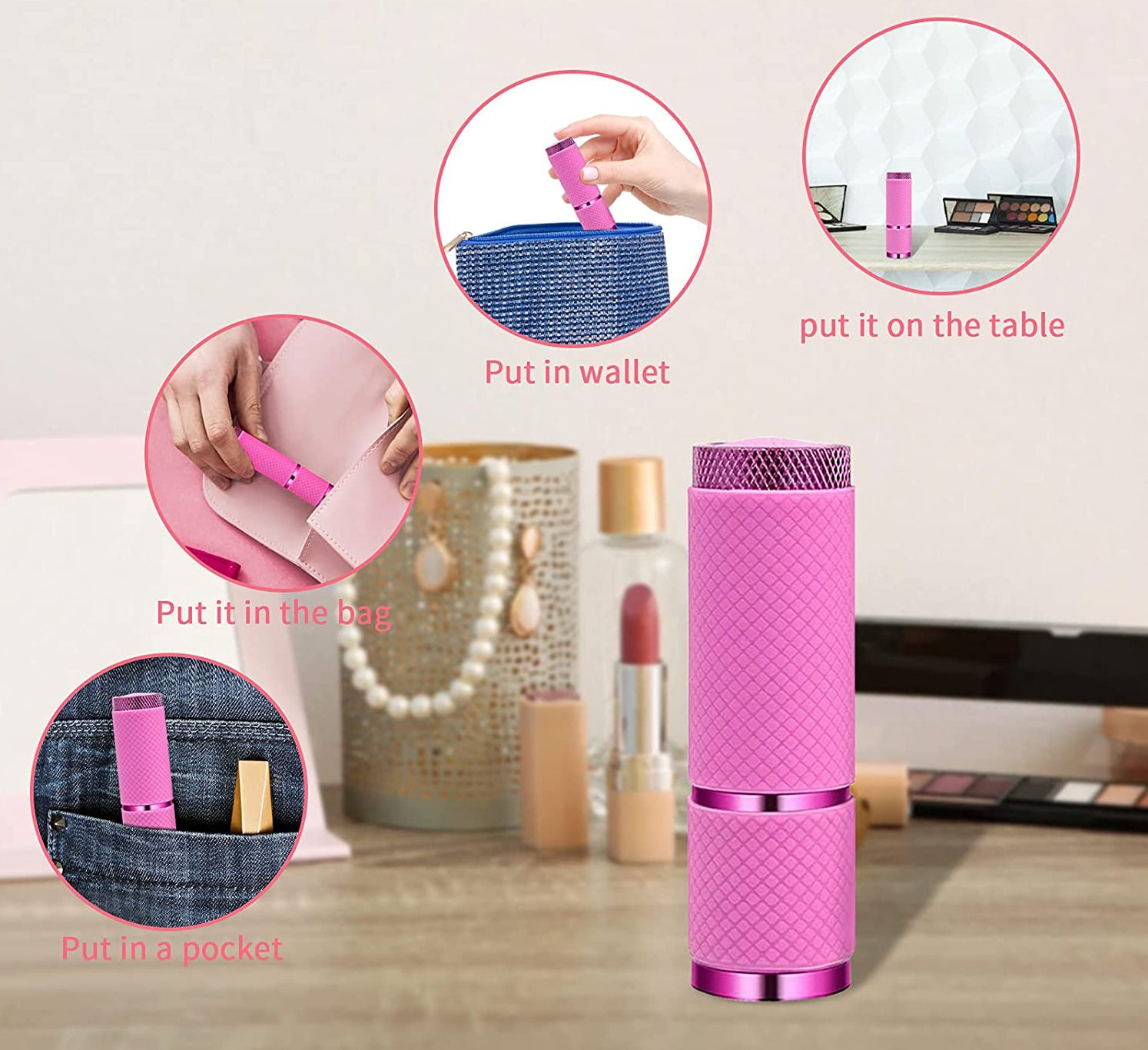 Versatile UV Flashlight: Uncover Hidden Discoveries!
Explore a whole new world with the Mini UV Flashlight feature. Use it to detect hidden dyes, locate pet urine stains, identify body markings, and even promote plant growth. It's also handy for identifying counterfeit banknotes or examining the authenticity of jade.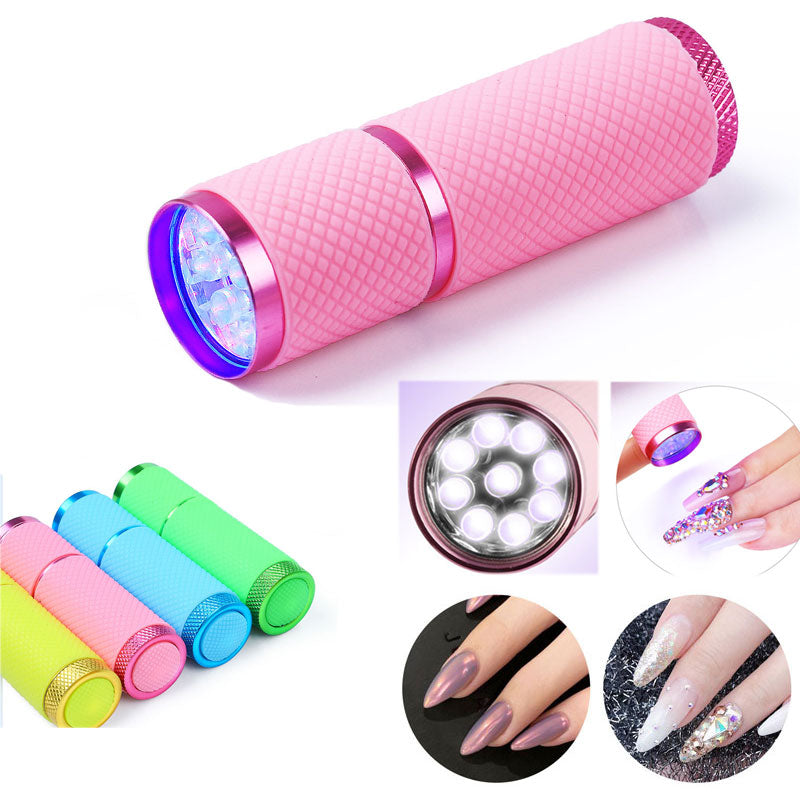 Compact and Multi-Purpose: Not Just for Nails!
This small-sized UV light is not limited to nail care. Its portability allows you to carry it for various purposes. From camping trips to everyday tasks, you can use it to find small animals, illuminate dark spaces, or tackle any tiny repair or inspection job. Its versatility knows no bounds!
● Portability
● Versatility
● Quick curing
Discover the power of precision curing with 9 LED lights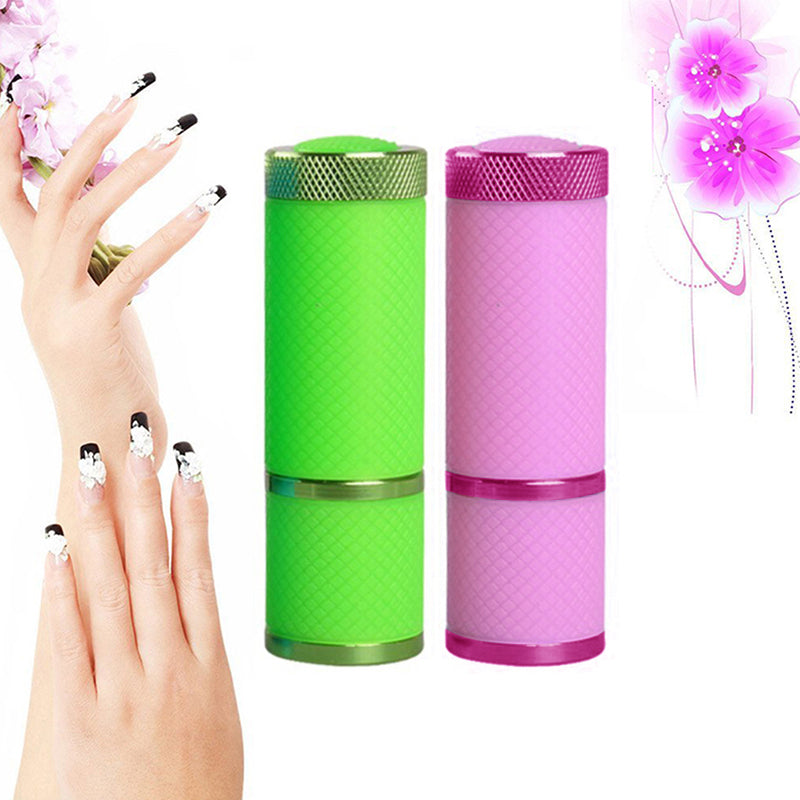 Get salon-quality nails in seconds with our Mini UV LED Nail Dryer - Say goodbye to smudges and hello to flawless, chip-free manicures!
More info
Specifications

Light bulb: 9 LEDs
Operating voltage: 4.5V
Battery: 3x 1.5V AAA (not included)
Diameter: 0.94""/2.4cm
Length: 3.38""/8.6cm
FAQs

How long does it take for the Mini UV LED Nail Dryer to cure gel nails?
The curing time may vary depending on the gel polish brand and thickness, but typically it takes around 30 to 60 seconds for each layer to fully cure with our Mini UV LED Nail Dryer.

Can I use the Mini UV LED Nail Dryer for regular nail polish?
No, the Mini UV LED Nail Dryer is specifically designed for gel nail polish. Regular nail polish does not require curing under UV light and can be air-dried.

How do I replace the batteries in the Mini UV LED Nail Dryer?
To replace the batteries, simply unscrew the cap at the end of the nail dryer, remove the old batteries, and insert three new AAA batteries in the correct orientation. Then, screw the cap back on securely.

Is it safe to use the mini UV LED nail dryer on my skin?
The Mini UV LED Nail Dryer is designed for curing gel nail polish and should not be used directly on the skin. Avoid shining the UV light into your eyes, and keep it away from other sensitive areas.

Can I use the Mini UV Flashlight feature for prolonged periods of time?
It is recommended not to use the mini UV flashlight continuously for an extended period as it may generate heat. If using it for a longer duration, take short breaks to prevent overheating.

How should I store the Mini UV LED Nail Dryer when not in use?
To ensure optimal performance and battery life, it is recommended to remove the batteries from the Mini UV LED Nail Dryer when not in use for an extended period. Store it in a cool, dry place away from direct sunlight.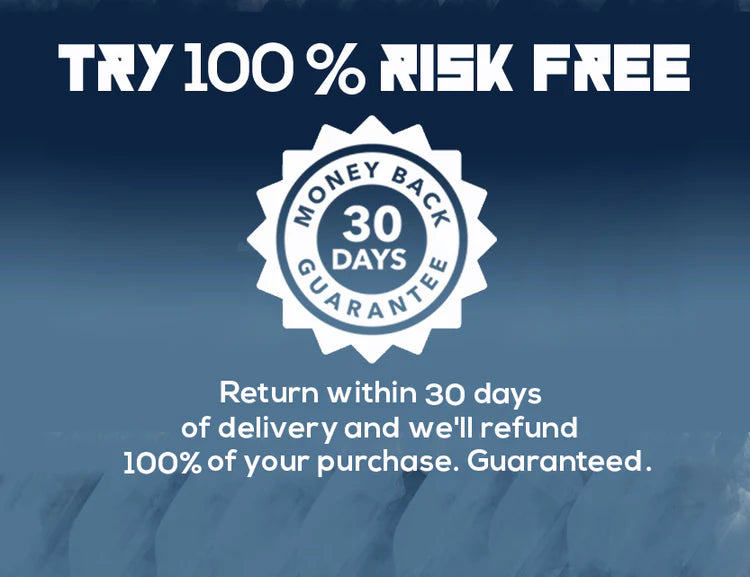 Didn't see the results you expected from our product?
You're covered by our 30 day money back guarantee. If you are unhappy with your purchase, please return merchandise and receive a full product refund for your order less any shipping and processing.