Regular price
Sale price
£21.95 GBP
Unit price
per
Sale
Sold out
Shimmering Portable Lip Oil for Moisturized, Line-Fading Lips
Experience the magic of Crystal Kiss, the portable lip oil that transforms your lips into a mesmerizing canvas of shimmering beauty.
With its cute and convenient design, this moisturizing lip balm, featuring a big brush head, glides effortlessly, fades lip lines, and leaves you with irresistible, glittery liquid lipstick perfection.

View full details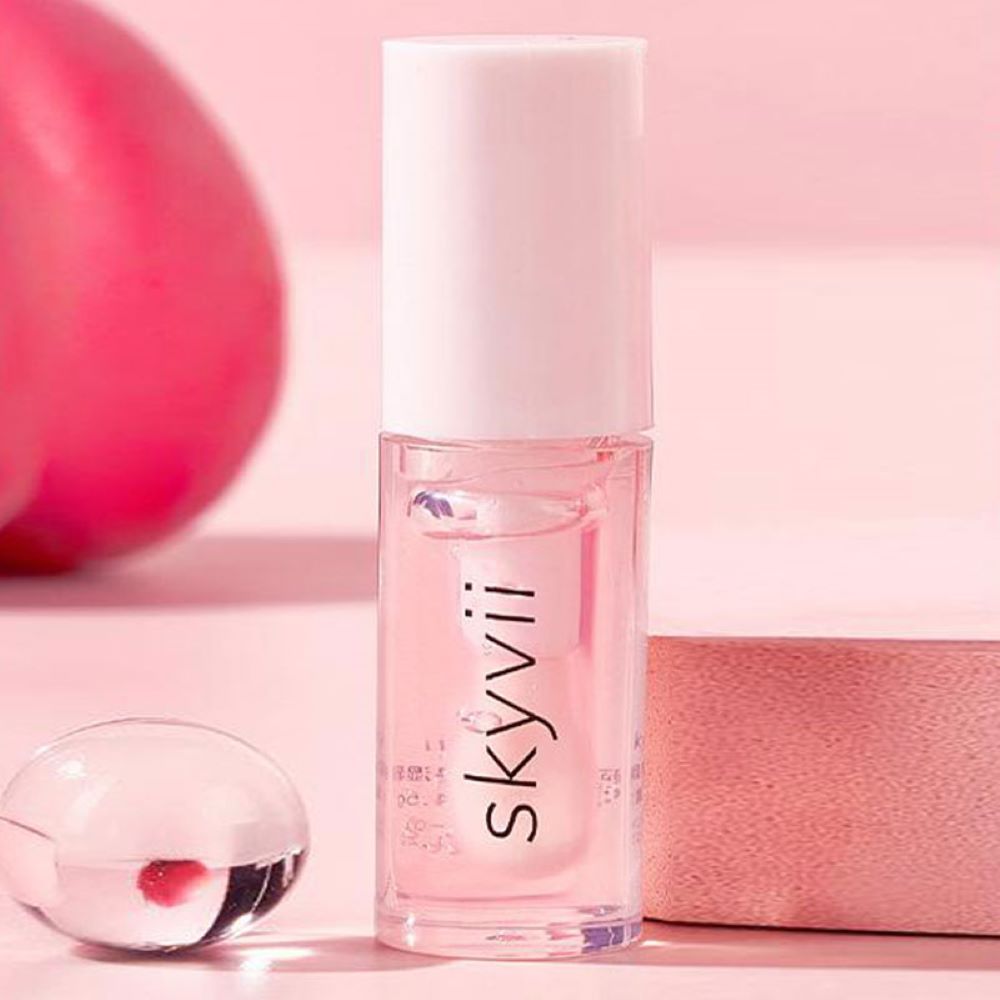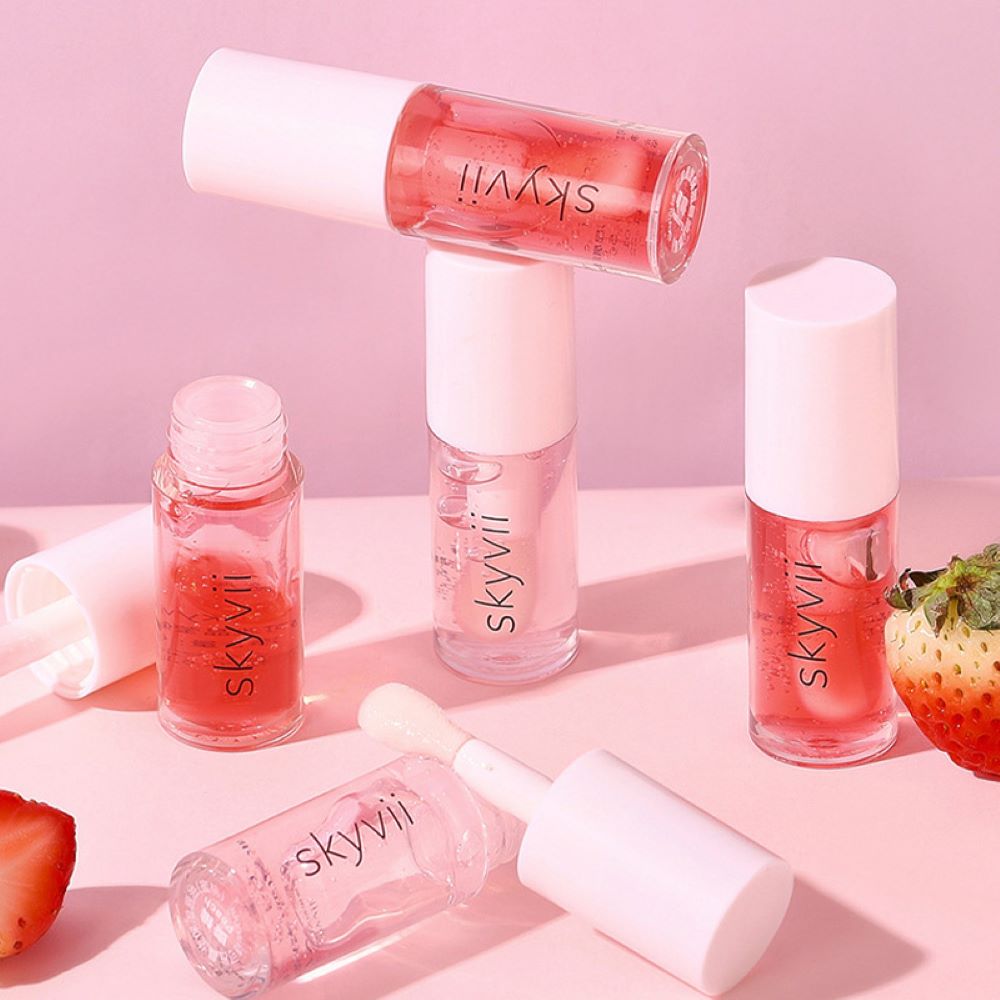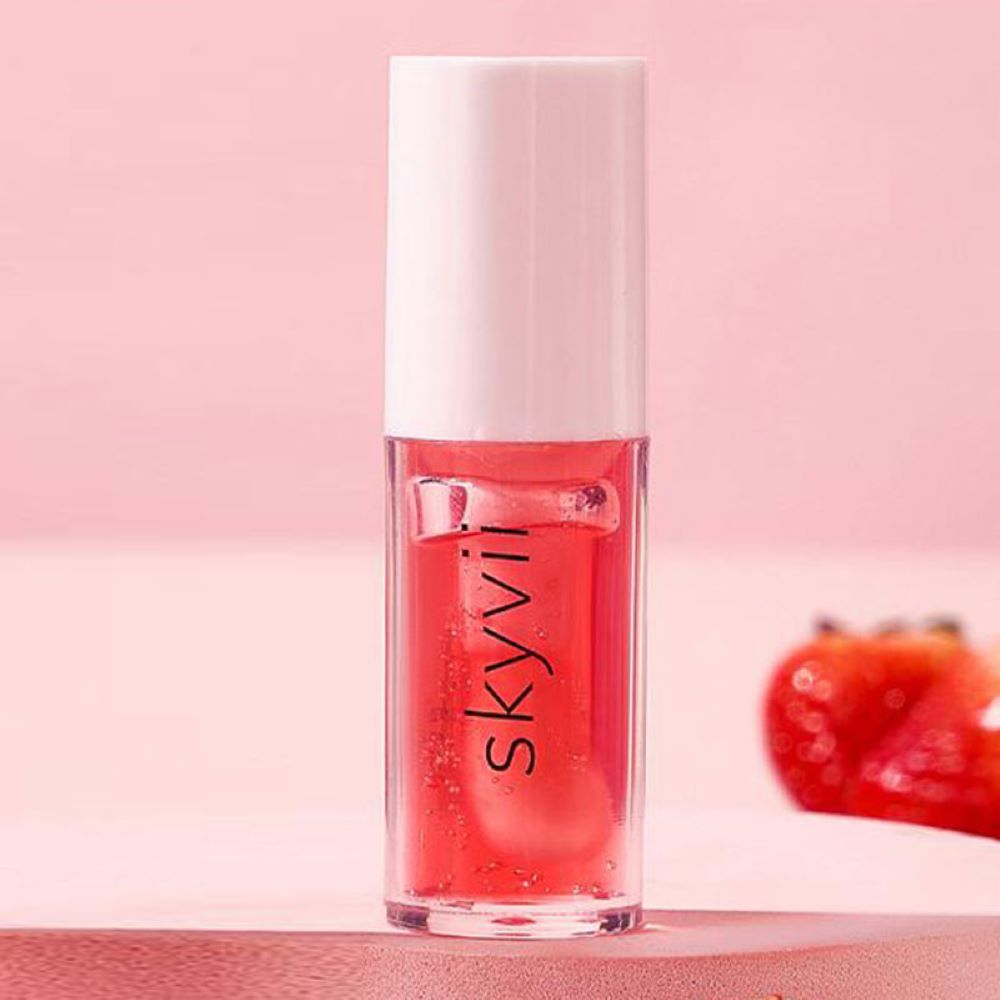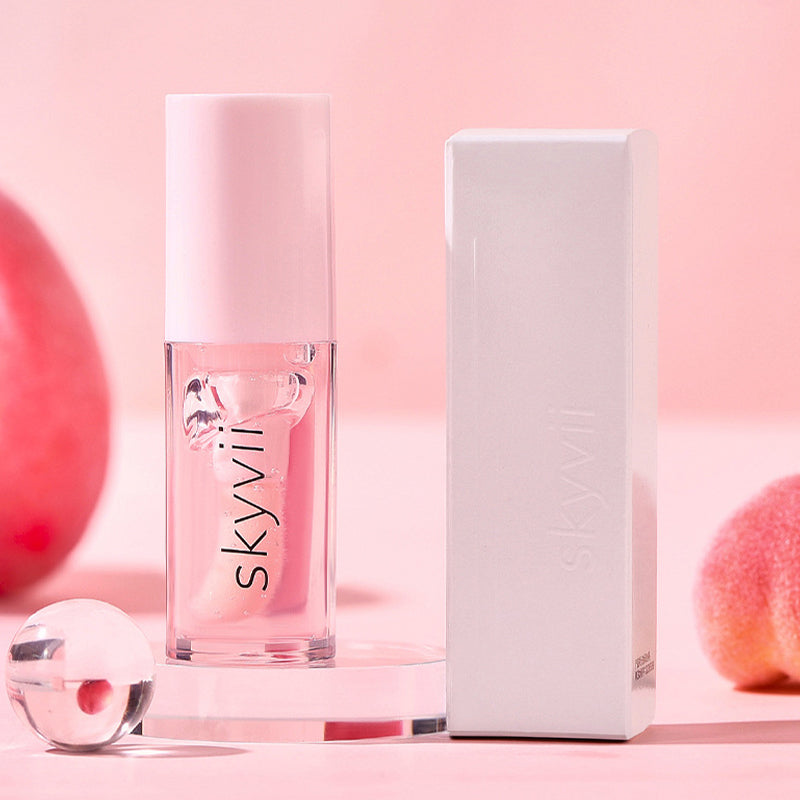 Experience the ultimate lip luxury!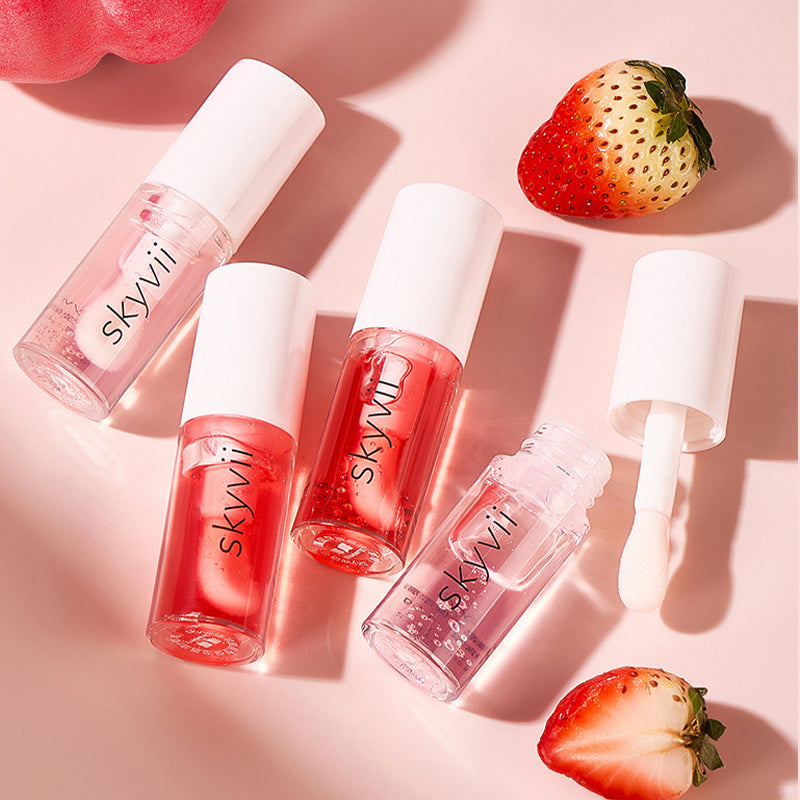 The Portable Crystal Jelly Lip Oil works by combining moisturizing ingredients with pearly shimmer, creating a transparent gel-like formula that nourishes and hydrates the lips while providing a dazzling shine. Its big brush head ensures easy application, helping to fade lip lines and create a smooth base for subsequent lip makeup.
Transform your lips into a mesmerizing work of art!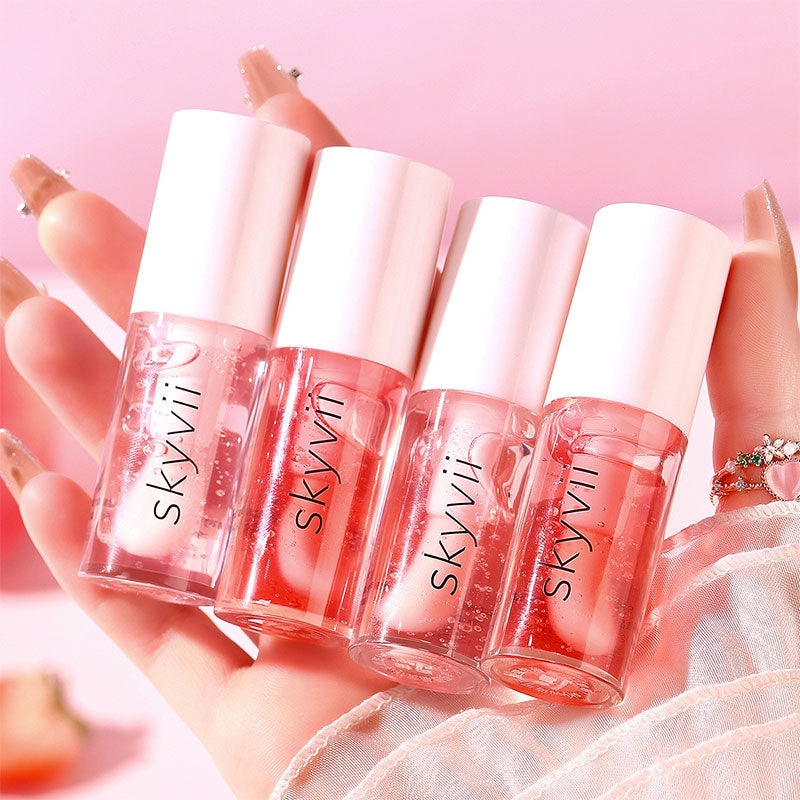 Instant Beauty Burst: Experience the mesmerizing allure of this transparent water gloss that leaves you breathless with its stunning appeal.
Gel-Like Nourishment: Unlock the secret to supple lips as this moisturizing lip oil, enriched with pearly shimmer, provides a transparent and hydrating gel-like texture.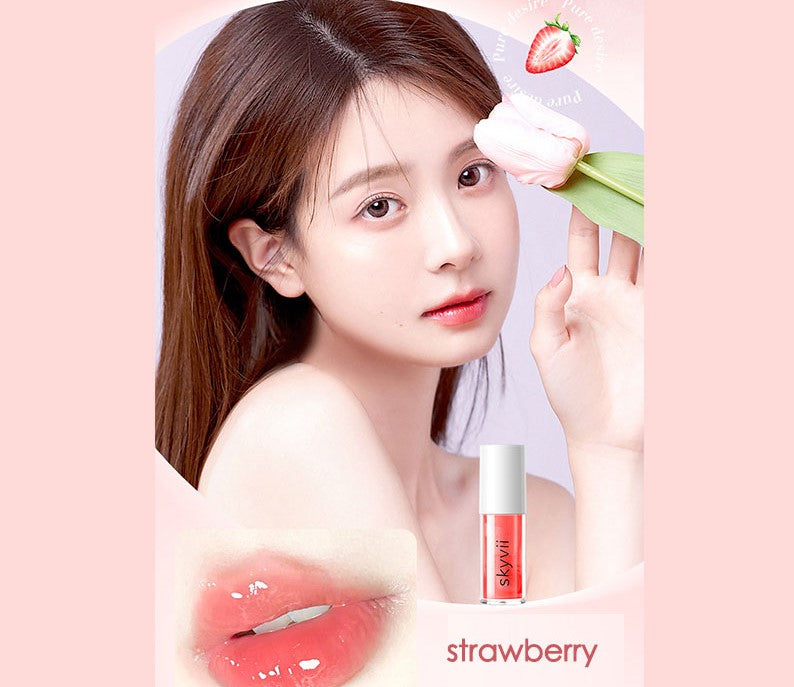 Radiant Water Shine: Embrace a light and non-sticky glass lip makeup look with a clear and dazzling reflection of light, giving your lips a luminous and radiant appearance.
Perfect Pre-Makeup Ritual: Enhance your lip lines, nourish, and brighten your lips with this lip oil, serving as an excellent base for flawless subsequent lip makeup application.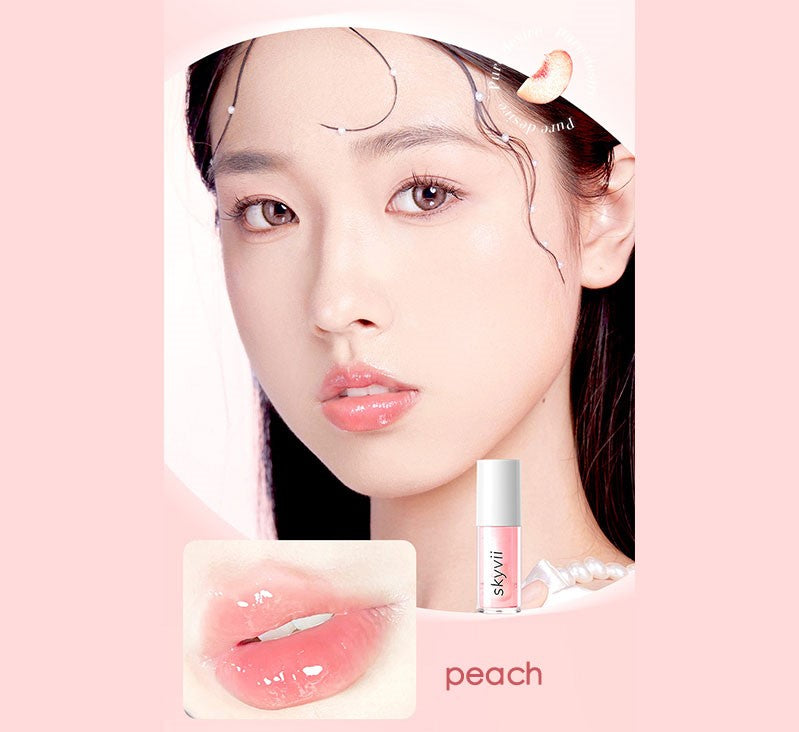 Sweet Candy Delight: Enjoy a touch of candy-coated charm as this lip oil can be applied on top of lipstick for a luscious finish or used alone as a nourishing lip balm.
Versatile Lip Companion: Pair it with all your favorite matte lipsticks, liquid lip glazes, and matte lip glosses for a transformative and complementary lip look.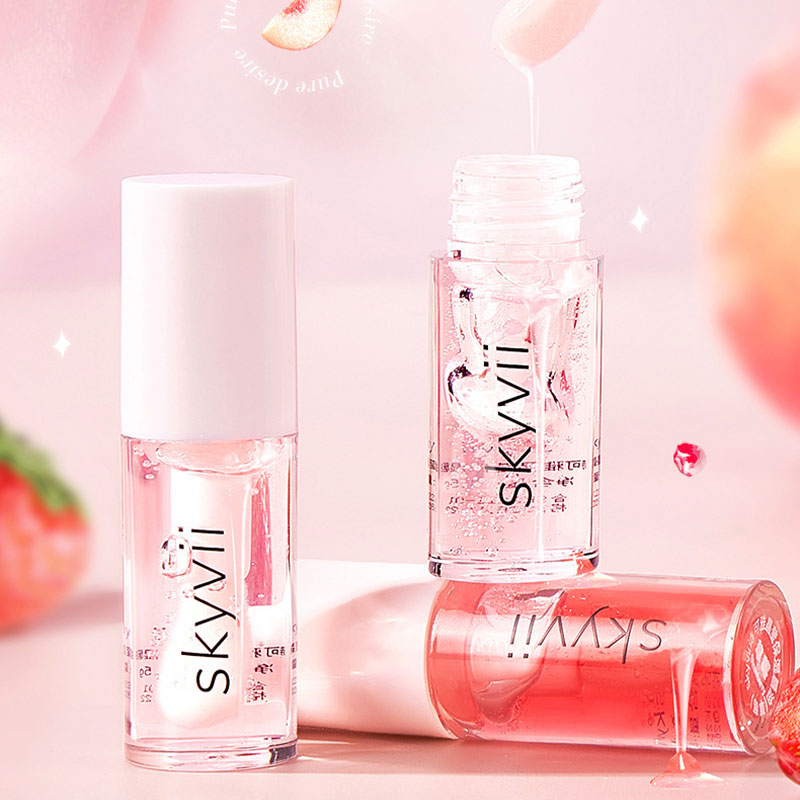 Elevate Lipstick Beauty
Elevate the beauty of your lipstick with a simple swipe of this lip oil, adding an extra oomph to your overall look and taking your beauty to new heights!
● Moisturizing: Hydrating, Nourishing, Supple
● Shimmering: Glittery, Luminous, Dazzling
● Portable: Convenient, Travel-friendly, On-the-go
A must-have for nourishing, brightening, and enhancing your lip makeup like never before!
Flip the other side of the brush dipped in color in reverse and superimpose on the center of the lips

Repeat the above method as needed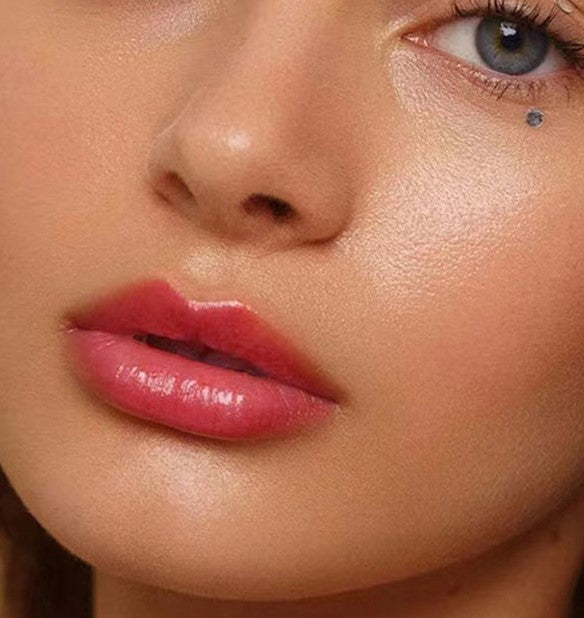 Say goodbye to sticky, heavy lip products and embrace the lightweight, non-stick glass lip makeup for a clear and dazzling reflection of light!
More info
Specifications

Quantity: 1pc
Shelf life: 3 years
Package weight: 30g
Net Weight: 4.5 ml
Colour:

01-Peach flavour
02-Strawberry flavour
FAQs

Is the Crystal Kiss Lip Oil sticky on the lips?
No, the Crystal Kiss Lip Oil has a non-sticky formula that glides on smoothly for a comfortable and lightweight feel.

Can I wear the lip oil alone without any other lip products?
Absolutely! The Crystal Kiss Lip Oil can be applied as a standalone lip balm, providing a touch of shine and nourishment for your lips.

Can I use the lip oil as a base for my lipstick?
Yes, applying the Crystal Kiss Lip Oil before your lipstick can help improve lip lines, moisturise your lips, and create a smooth canvas for a flawless lip colour application.

Will the lip oil fade lip lines and wrinkles?
Yes, the Crystal Kiss Lip Oil is designed to help fade the appearance of lip lines and wrinkles, providing a more youthful and smoother look to your lips.

Is the lip oil suitable for all skin types?
Yes, the Crystal Kiss Lip Oil is suitable for all skin types and can be enjoyed by anyone looking for moisturised, shimmering lips.

How long does the lip oil last on the lips?
The longevity of the lip oil will vary depending on individual factors such as eating, drinking, and other activities. However, it is formulated to provide long-lasting hydration and shimmer to keep your lips looking beautiful throughout the day.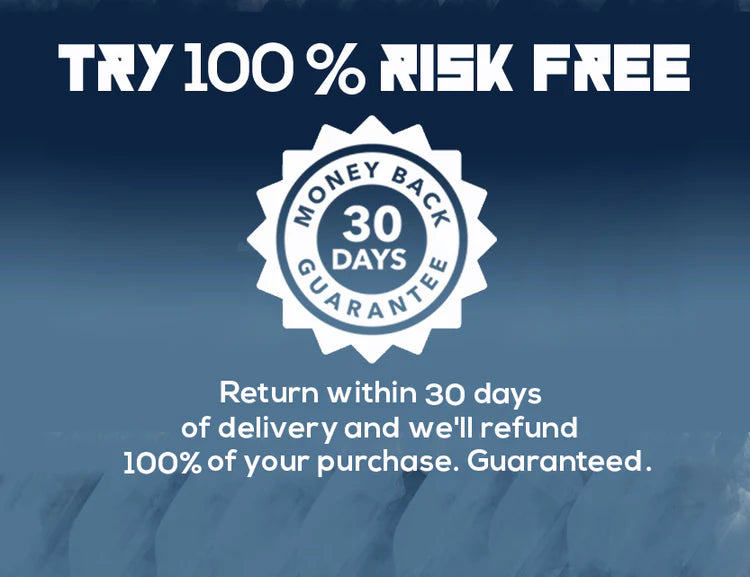 Didn't see the results you expected from our product?
You're covered by our 30 day money back guarantee. If you are unhappy with your purchase, please return merchandise and receive a full product refund for your order less any shipping and processing.