Regular price
Sale price
£16.95 GBP
Unit price
per
Sale
Sold out
Works in seconds release tension, and saves time every morning while applying your brows!
This Brow Charm Stencil Kit will create symmetrical, even brows every time you use it. For properly shaped and shaded brows in a matter of seconds, use the sponge applicator as a stamp to fill in the brow stencil. For various styles, pick from 6 distinct brow forms!
View full details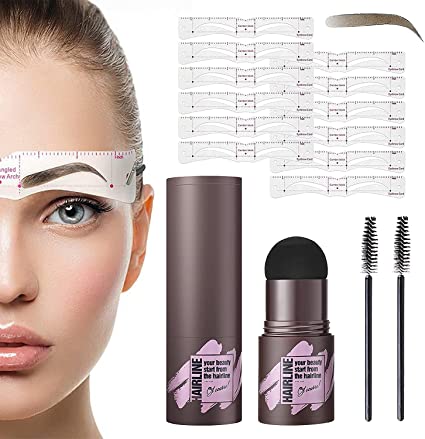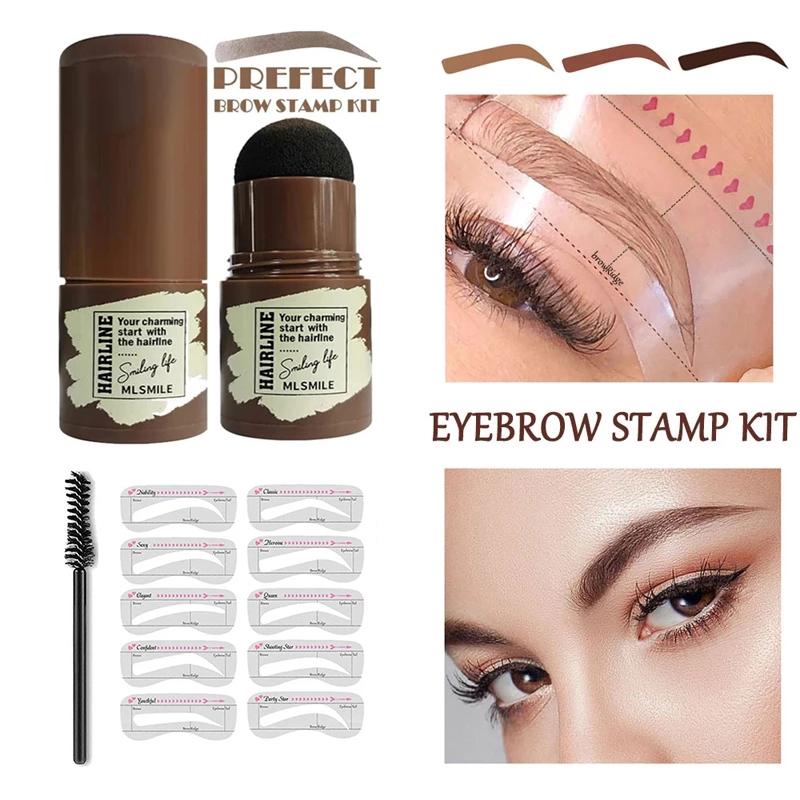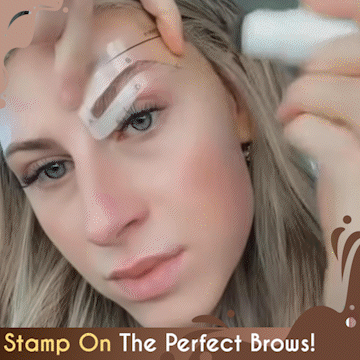 Create full, thick hair and natural-looking eyebrows as soon as you open the puff at the bottom that has been dipped in hair powder. By blending the colour and removing the bright areas to address the sparse eyebrow and hair. The powder keeps you dry and long-lasting throughout the day since it is perspiration, water, and oil-proof.
No more weird brow shape with our super easy to use One Step Eyebrow
People who can't locate eyebrow positions in their regular cosmetics will benefit from our One Step Eyebrow Stamp Shaping Kit. Those who have trouble with cosmetics spacing can swiftly draw excellent brows. When you draw your eyebrows in the morning, you can have lovely brows in only a few minutes. The Brow Stamp And Shaping Kit are ideal for beginners.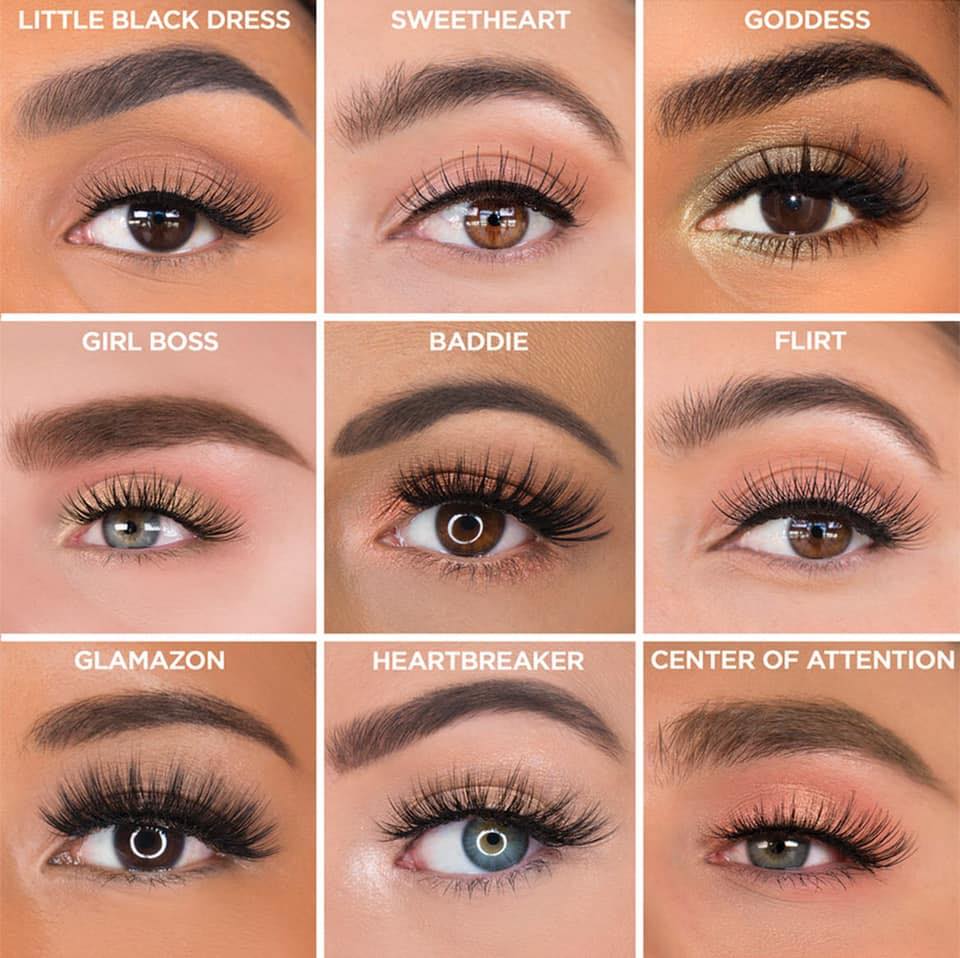 For all brow shapes
Our One Step Eyebrow Stamp Shaping Kit includes 10 various kinds of trendy eyebrows. It fits most face shapes and may be used with a variety of makeup to fulfil your brow needs. You can choose your day's eyebrow shape based on your entire cosmetic look.
variety of choices which pleases different tastes
Light Brown, dark brown, and grey-black are all available in our One Step Eyebrow Stamp Shaping Kit. You can match the colour of your brows to the colour of your hair and adjust the thickness of your brows to suit your needs. Create a lovely and correct brow shape.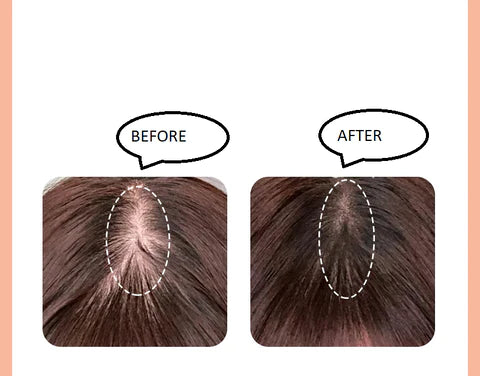 Multi usage
Our one-step eyebrow pencil styling kit may be used to change the shape of your brows, as well as your hairline, eye shadow, and face mask. It's a small, compact, and portable product that's ideal for parties, salons, and travel. It's also a great birthday or anniversary present for friends, wives, or lovers. Allows you to maintain great makeup at all times and in any location.
Waterproof and durable
The materials used in the Brow Stamp And Shaping Kit are of excellent quality. The eyebrow powder is smudge-proof, waterproof, and sweat-proof, and it doesn't fall off easily, allowing the brows to shine all day. And it's simple to remove with a little makeup remover.
Get the beautiful and natural look you deserve!
What you will recieve
Please be aware that the real colours may change somewhat from the image owing to lighting effects and computer colour.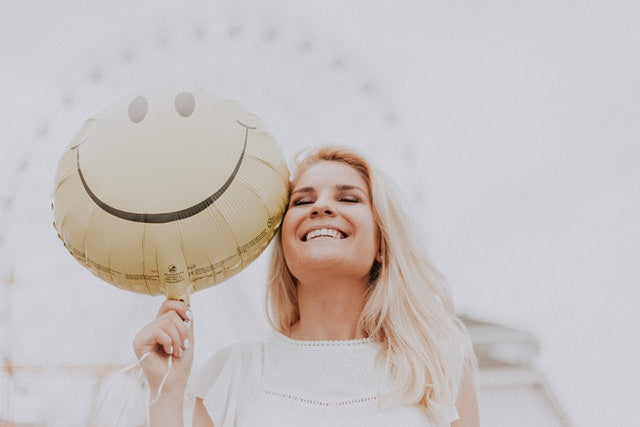 Be one of our many happy clients
90% of them loved using our Instant Volume One Step Eyebrow Stamp Shaping Kit, including Luna, Millie, and Harper, and you will certainly do so.
- Luna, 32

- Millie, 26

- Harper, 22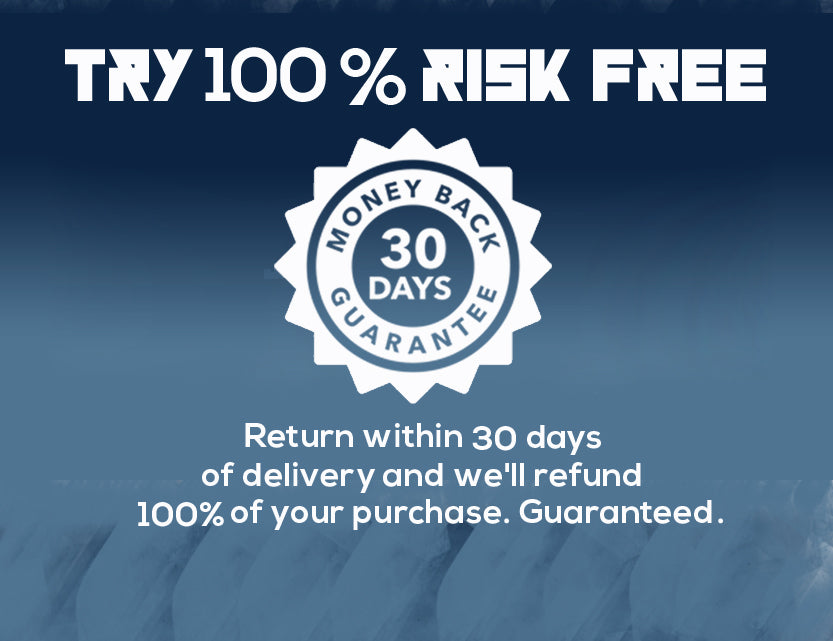 Didn't see the results you expected from The One Step Eyebrow Stamp Shaping Kit?
You're covered by our 30 day money back guarantee. If you are unhappy with your purchase, please return merchandise and receive a full product refund for your order less any shipping and processing.
Common Questions
Is it waterproof?

It is not easily soiled and has strong waterproof and anti-sweat properties.
Does it contain aliminium?
How long does it last?

Our brow stamp is sweat and water resistant and will last throughout the day.
How long does the stamp last using it daily before buying a new one?

The stamp lasts 3–4 months, depending on how much product you apply daily.
Is this product vegan and cruelty-free?

Yes this product is vegan and cruelty free.
Is the One Step Eyebrow Stamp Shaping Kit a liquid or a powder?

It's neither liquid nor powder. It's more like a brow pomade.
Does this stick to areas of the brow that have absolutely no hair?

Yes, the product stays on your skin whether or not there is hair. You must give it enough time to dry and set. But once it happens, it seems normal.