Regular price
Sale price
£97.95 GBP
Unit price
per
Sale
Sold out
Revitalize Your Eyes with the Smart Nano Steam Eye Massager
The Smart Nano Steam Eye Massager is a cutting-edge eye care instrument designed to relieve fatigue and diminish dark circles using atomizing technology and acupressure points. Experience rejuvenated eyes with this innovative device.

View full details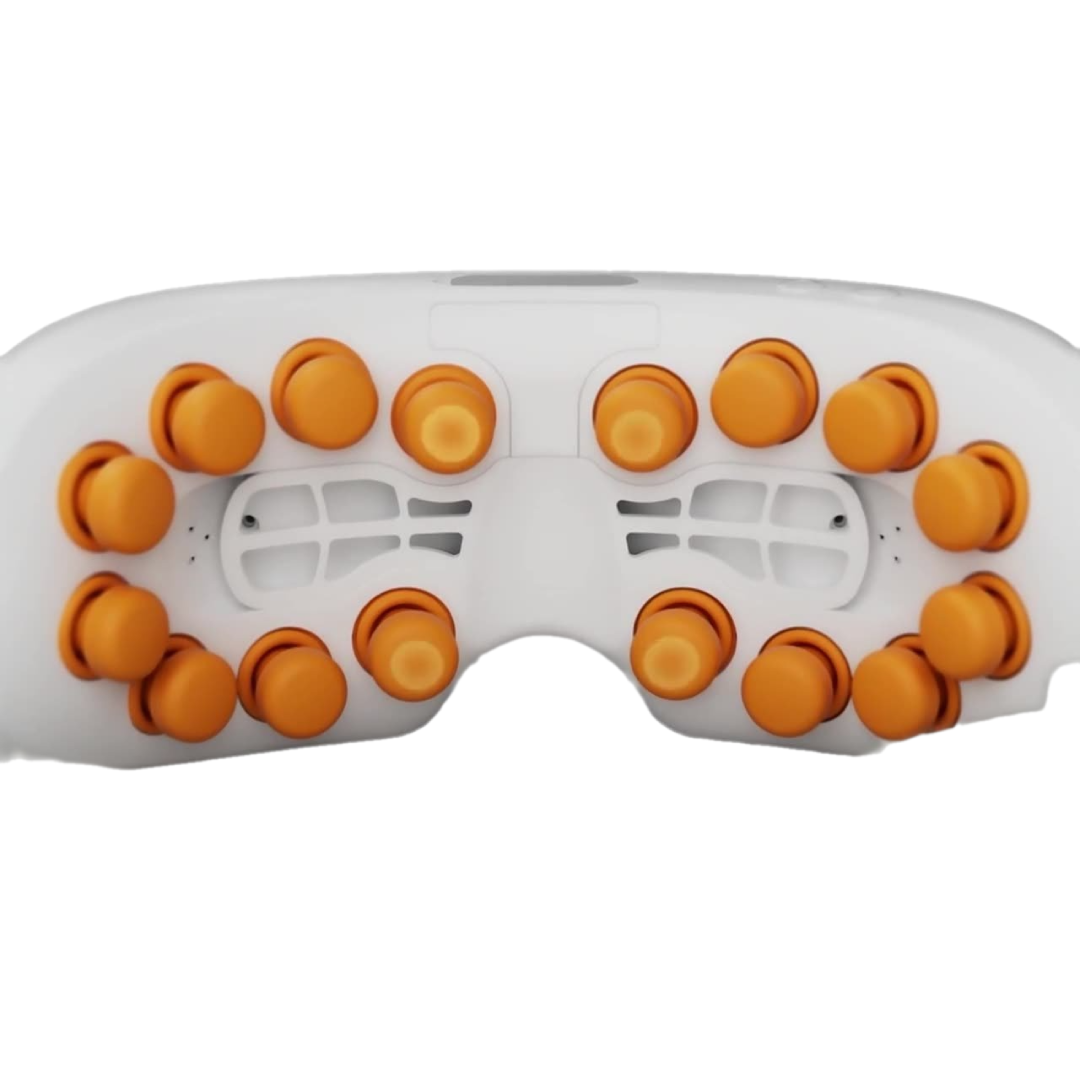 Experience the ultimate relaxation!
The Smart Nano Steam Eye Massager operates by generating a gentle, soothing steam that opens up pores and relaxes the eye area. It combines this steam therapy with acupressure massage to relieve tension, reduce fatigue, and diminish dark circles, promoting overall eye health and rejuvenation.
Revolutionize your eye care routine with this incredible device!
Relieves Eye Fatigue
The Smart Nano Steam Eye Massager effectively alleviates eye strain and fatigue by utilizing acupressure and steam therapy, providing much-needed relaxation after long hours of screen time or other eye-intensive activities
Diminishes Dark Circles
By promoting better blood circulation and reducing puffiness, this device helps to minimize the appearance of dark circles under the eyes, leaving you with a more refreshed and youthful look.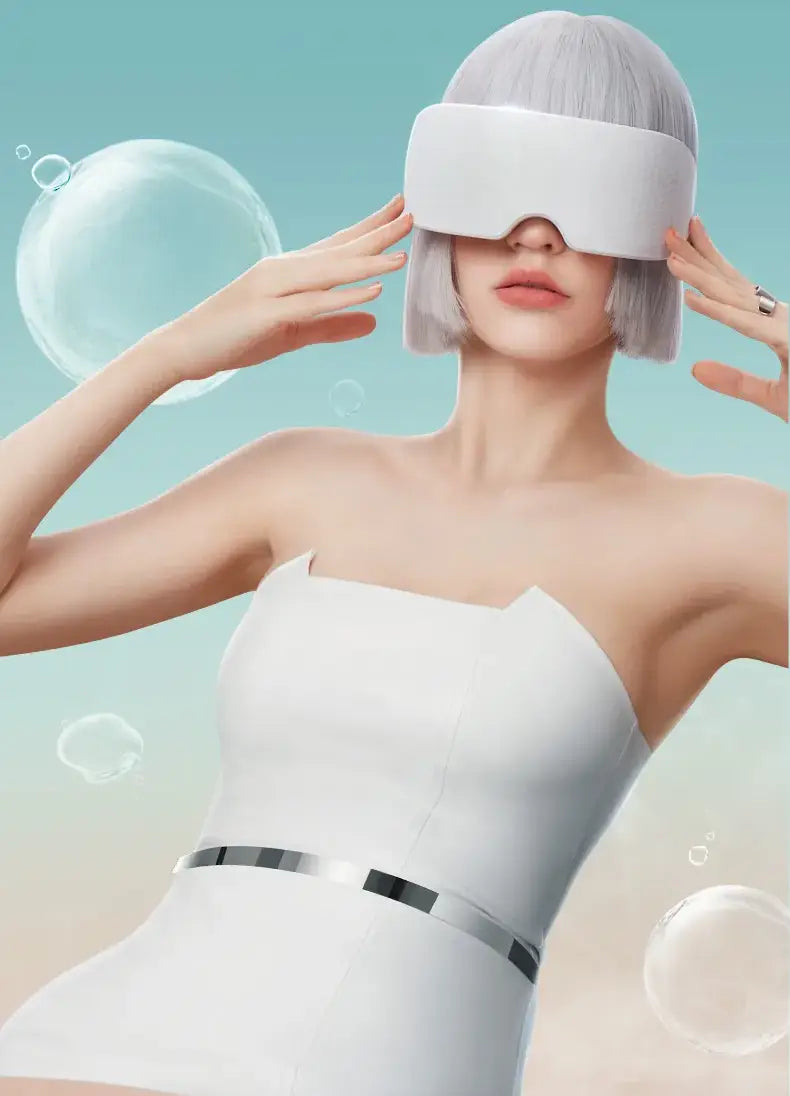 Improves Eye Health
Regular use of the massager can enhance eye health by reducing dryness and discomfort, preventing potential eye problems associated with prolonged screen use or environmental factors.
Enhances Relaxation
Incorporating the Smart Nano Steam Eye Massager into your daily routine offers a calming and spa-like experience, making it an excellent way to unwind and destress, promoting overall well-being.
● Steam Therapy
● Acupressure Massage
● Eye Care Instrument
Say goodbye to eye fatigue and hello to brighter, more vibrant eyes
Don't miss out on the opportunity to transform your daily eye care regimen – the Smart Nano Steam Eye Massager is your ticket to refreshed, youthful-looking eyes!
More info
Specifications

colour: White
Material: graphene thermal conductivity + ABS new environmentally friendly resin material + high elastic flannel bag
Rated voltage: 5V
Rated power: 5W
Product size: 210*50*67mm
Packing size: 240*183*95mm
Battery capacity: 850mAh
Charging time: 2 hours
Use time: 60 minutes
Temperature range: 38~42℃
What's in the box

1 * Nano Steam Eye Moisturizing Massager

FAQs

How do I use the Smart Nano Steam Eye Massager?
Simply apply the massager to your closed eyelids and follow the provided instructions. It will gently deliver steam and acupressure massage to your eyes for relaxation.

Is the steam safe for my eyes?
Yes, the steam produced by this device is designed to be gentle and safe for your eyes. It helps to alleviate dryness and soothe eye fatigue.

How often should I use it?
For optimal results, use it for about 15-20 minutes per session, up to 2-3 times a week, or as recommended in the user manual. Avoid excessive use.

Can it be used with eye creams or serums?
Yes, you can apply your favourite eye creams or serums before using the massager for enhanced absorption and hydration.

Is it suitable for all eye types and ages?
The Smart Nano Steam Eye Massager is generally suitable for most individuals. However, it's advisable to consult with an eye care professional, especially if you have specific eye conditions or concerns.

Is it rechargeable or battery-operated?
It depends on the specific model. Some versions are rechargeable via USB, while others may use disposable batteries. Check the product details to ensure you get the one that suits your preferences.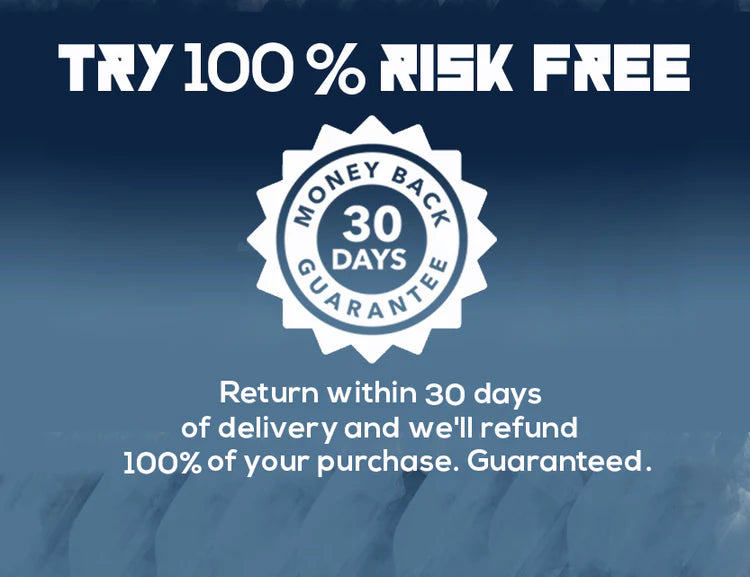 Didn't see the results you expected from our product?
You're covered by our 30 day money back guarantee. If you are unhappy with your purchase, please return merchandise and receive a full product refund for your order less any shipping and processing.