Regular price
Sale price
£15.95 GBP
Unit price
per
Sale
Sold out
Brilliant UV LED Acrylic Crystal White & Clear Nude Polish for Flawless Nails
This 15ml Nail Extension Gel is a versatile solution for creating stunning nail extensions.
Its soak-off formula ensures easy removal, while the UV LED technology allows for quick and durable curing, resulting in flawless, long-lasting nails in crystal white, clear, and nude shades.
View full details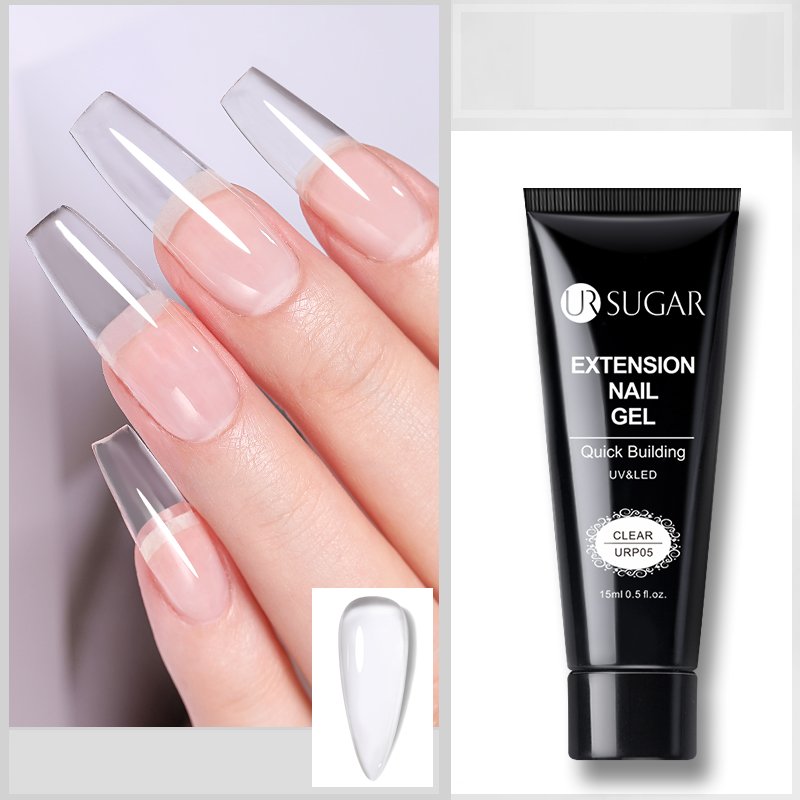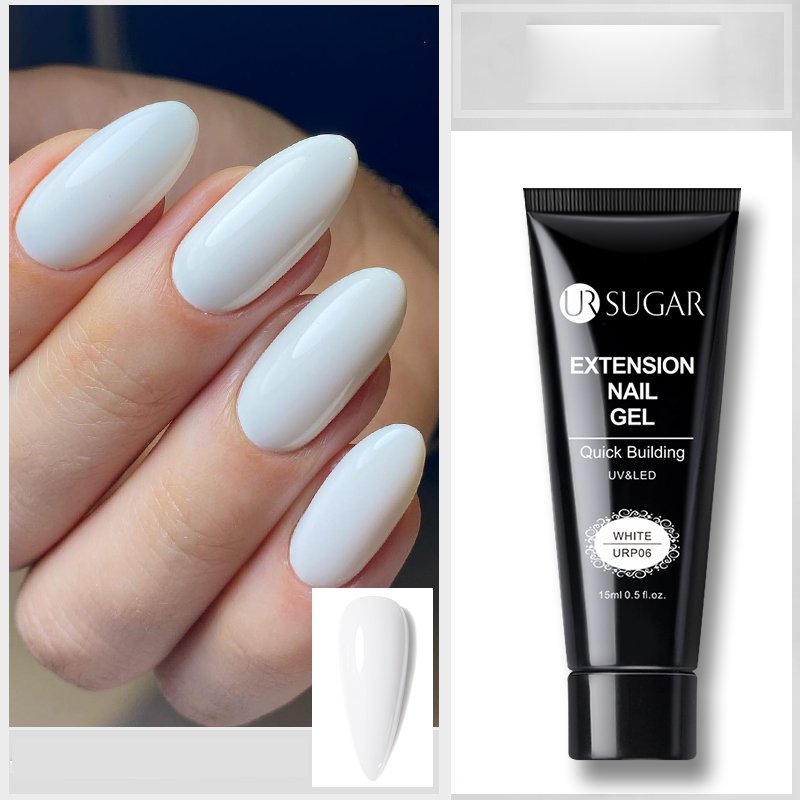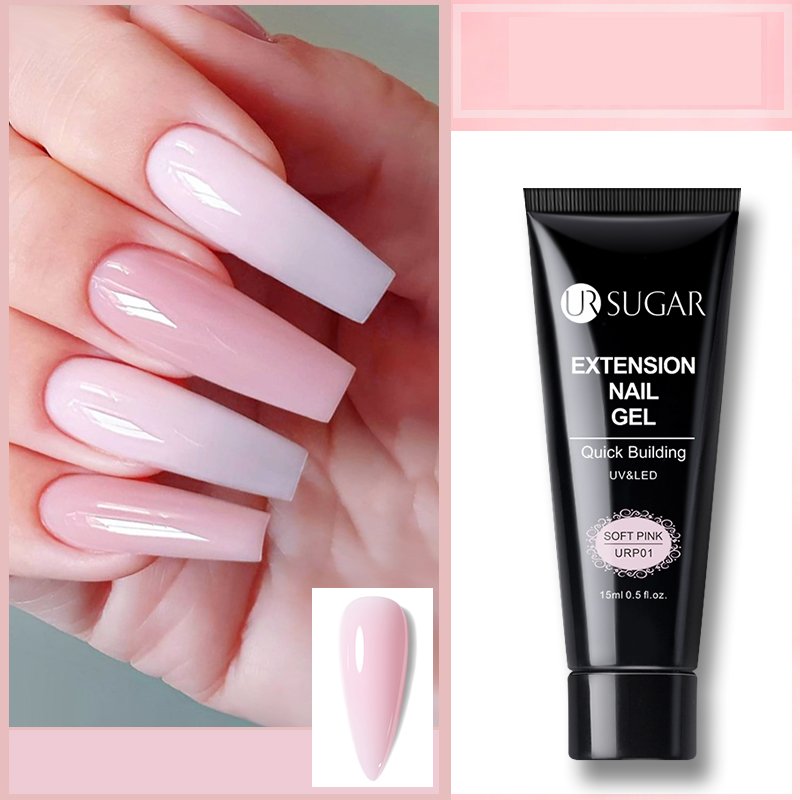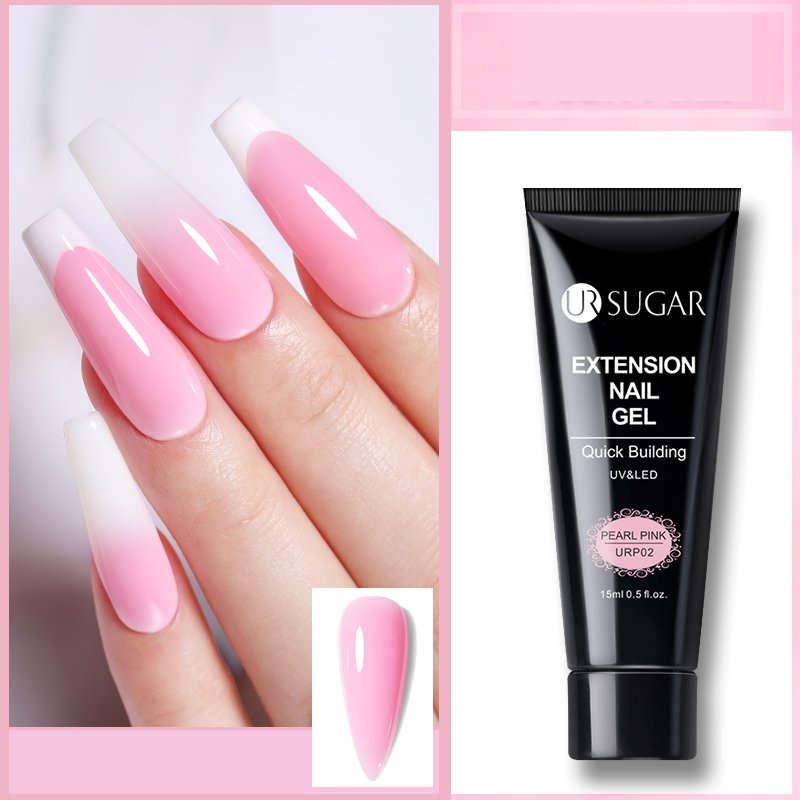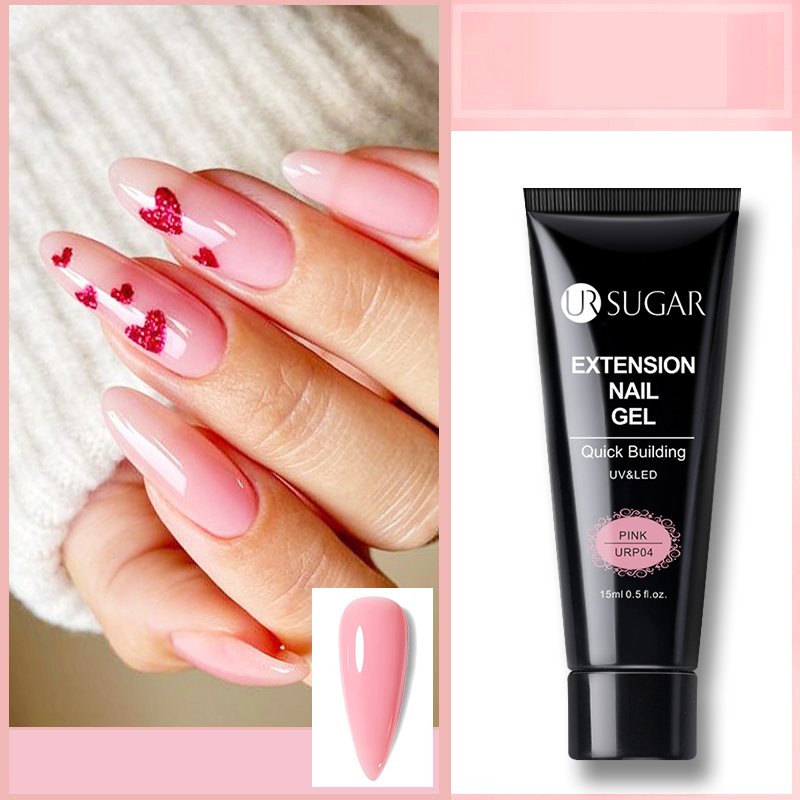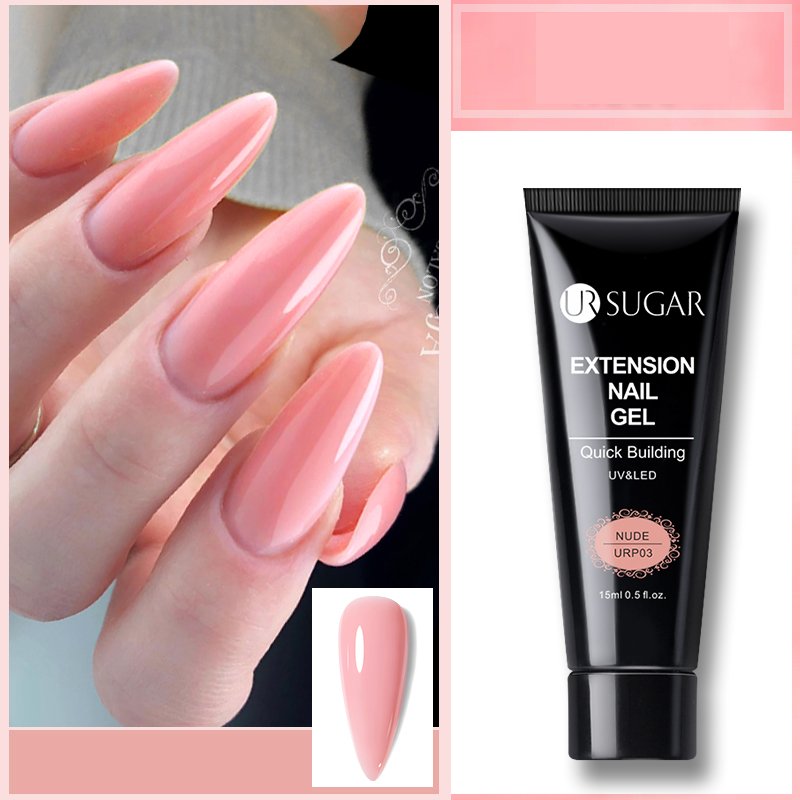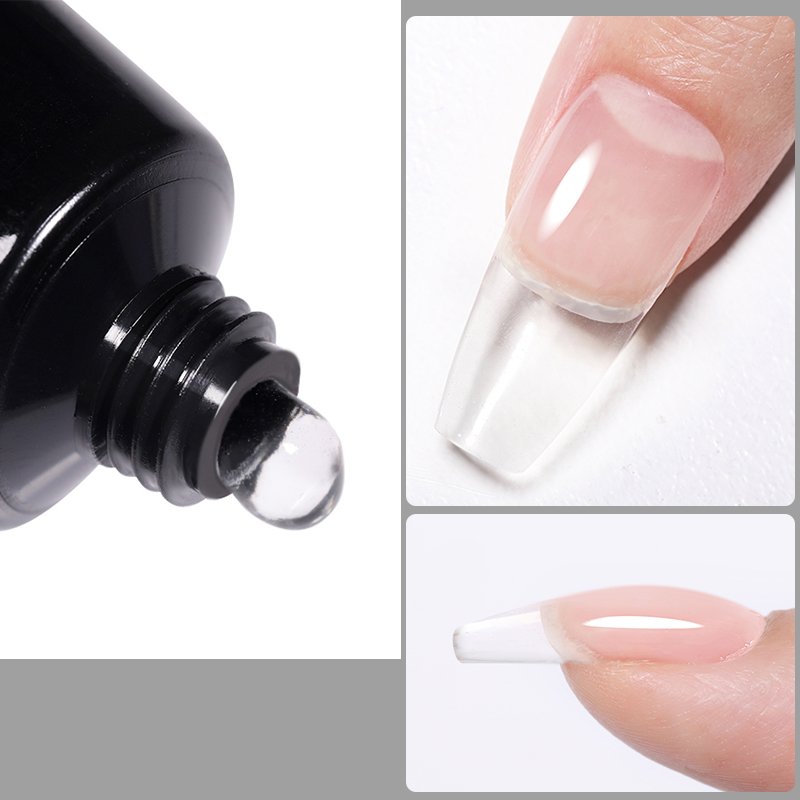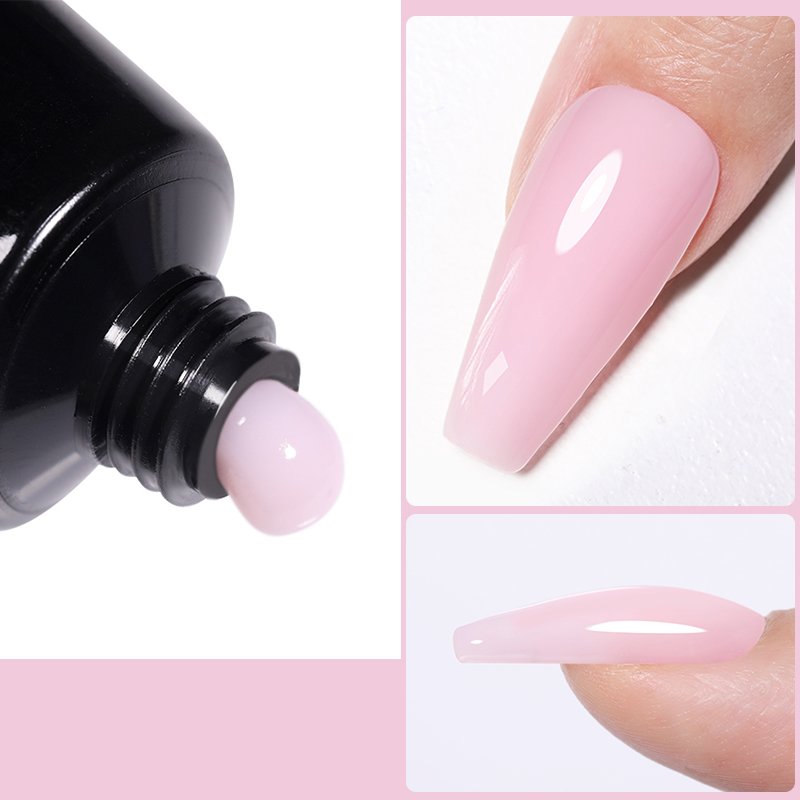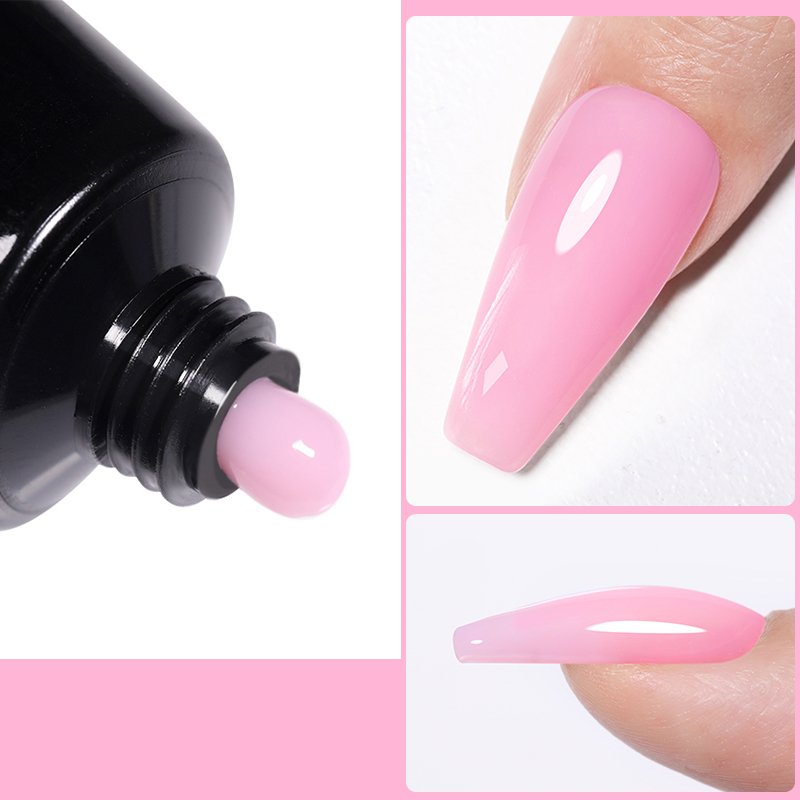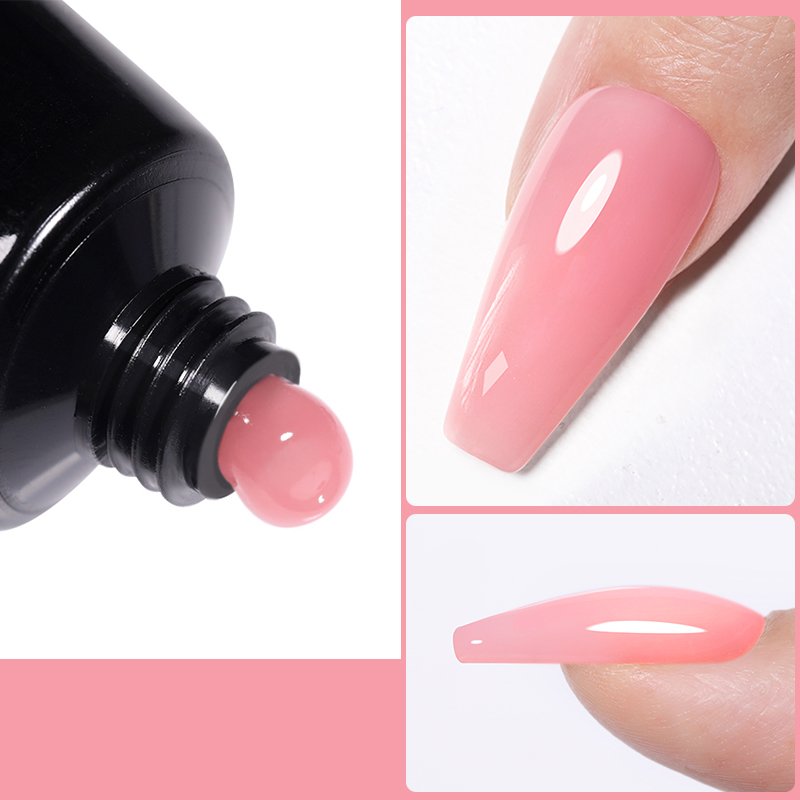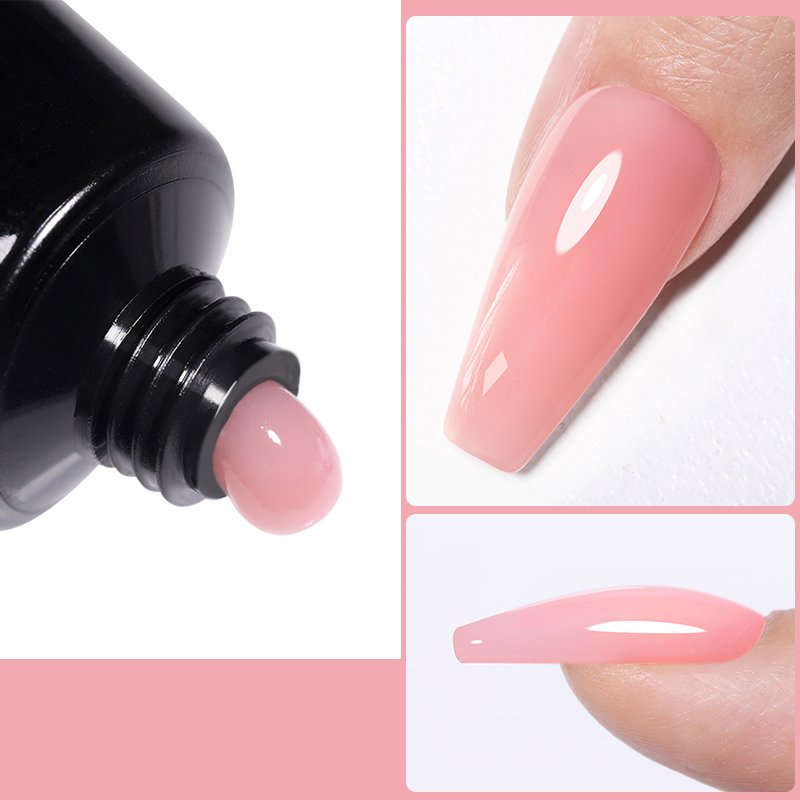 Transform your nails like never before – experience the magic of flawless, salon-quality nails at home!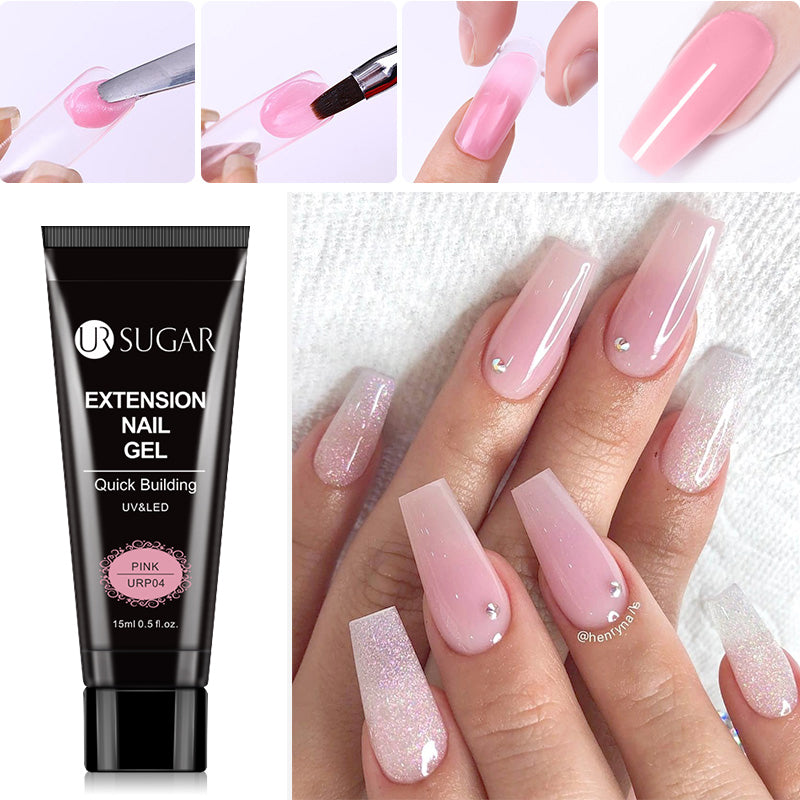 The Nail Extension Gel, available in 15ml containers, is applied to the nails using the provided brush. After application, the gel is cured using a UV LED lamp, creating strong and beautiful extensions. When it's time for a change, the soak-off formula allows for easy and damage-free removal.
Get ready to be amazed by the easy soak-off feature, making removal a breeze!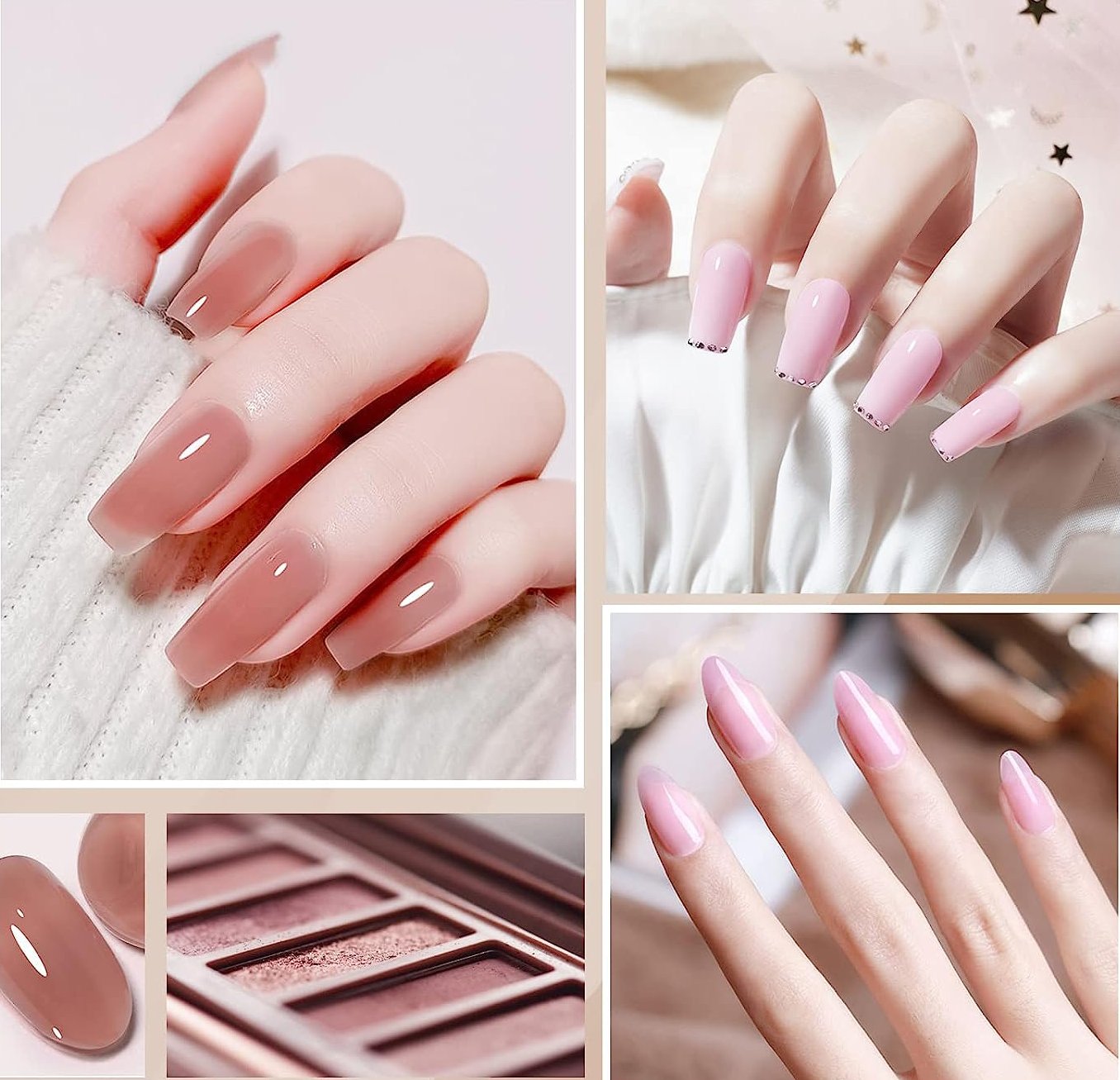 Long-Lasting Beauty
The 15ml Nail Extension Gel offers a durable, chip-resistant finish that keeps your nails looking gorgeous for an extended period. Say goodbye to frequent touch-ups and enjoy stunning nails for weeks!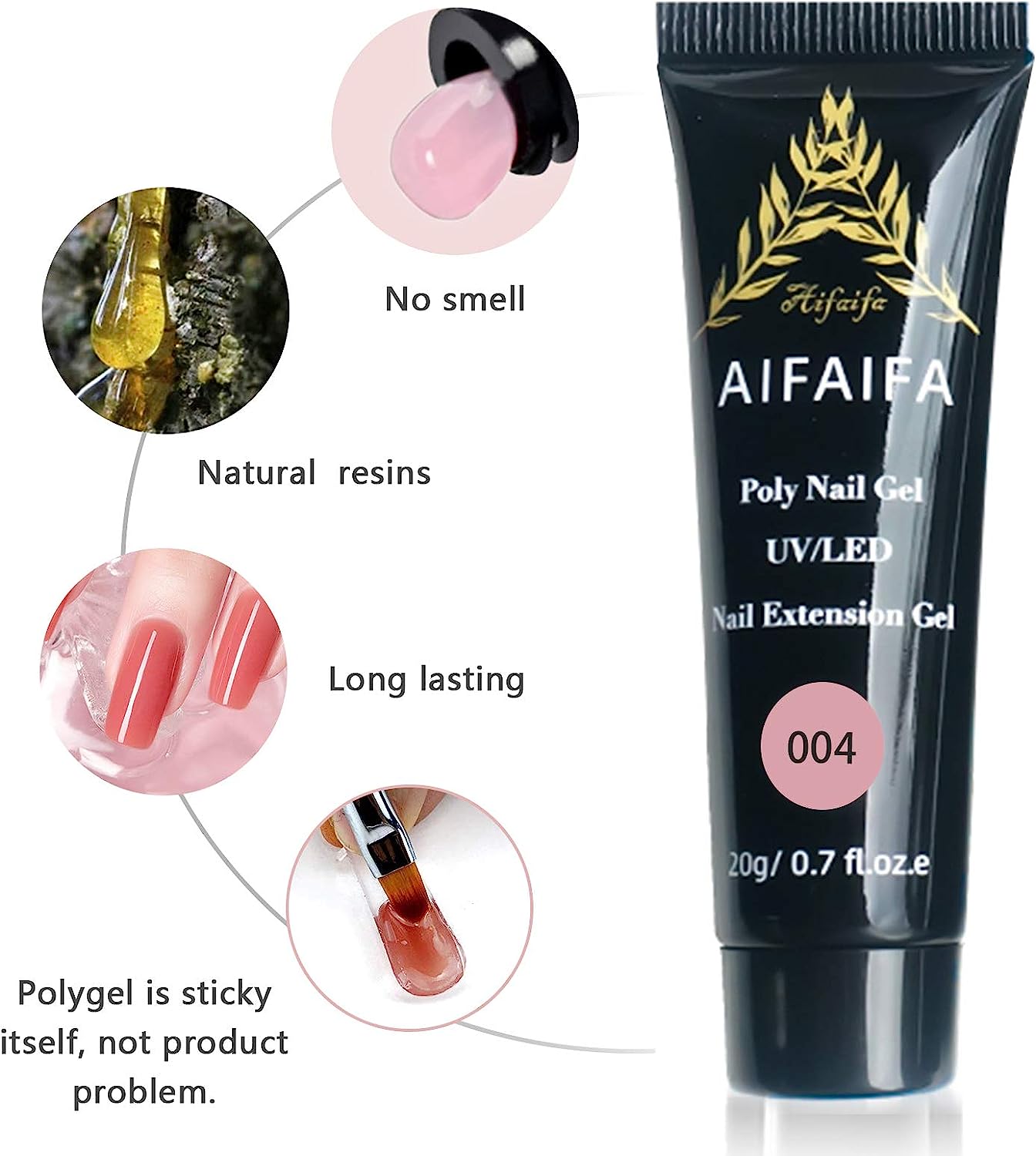 Easy Application
With its user-friendly formula, applying the Nail Extension Gel becomes a breeze. Whether you're a nail enthusiast or a beginner, you'll achieve professional-looking results effortlessly.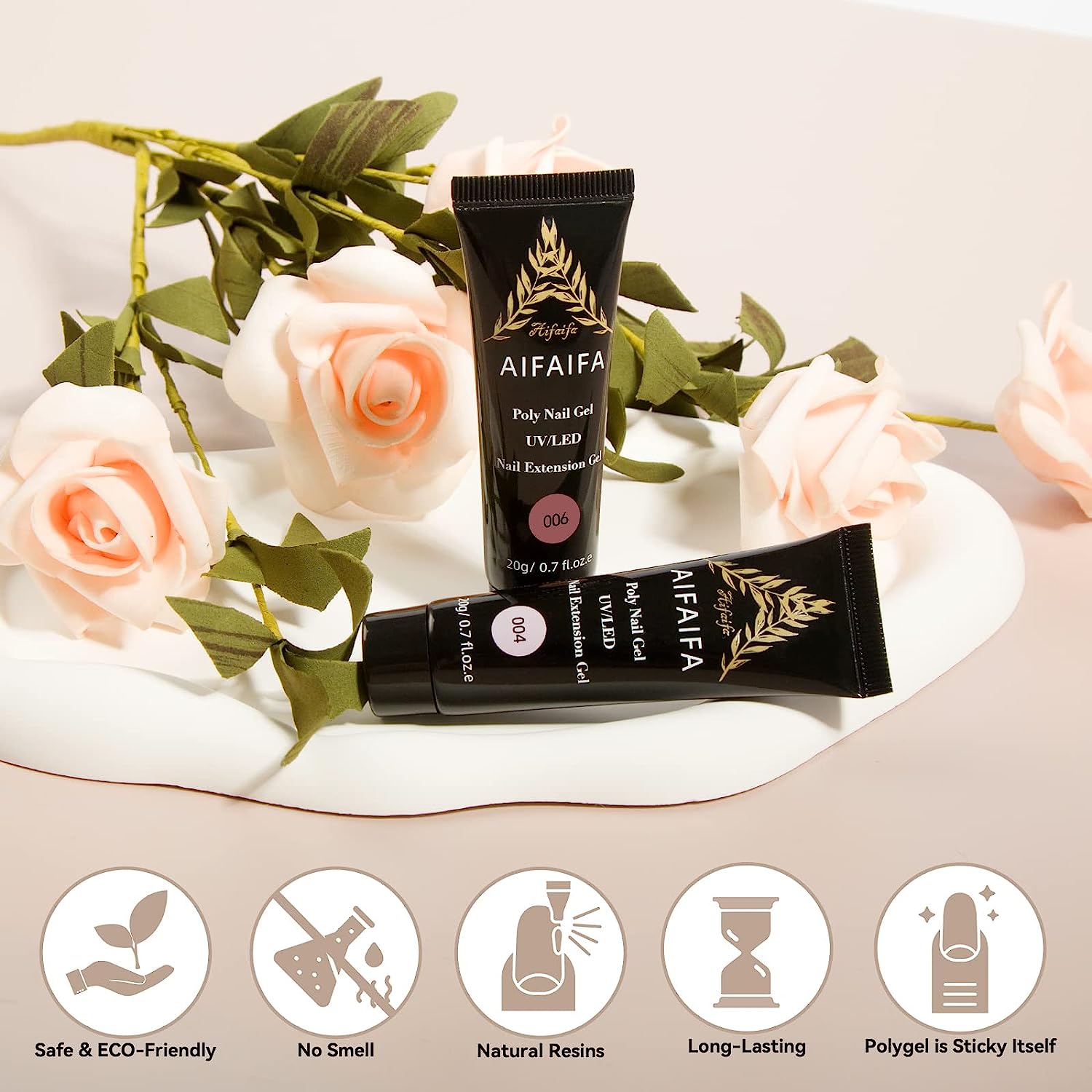 Versatile Shades
Experience the versatility of crystal white, clear, and nude shades. From elegant and sophisticated to subtle and natural, these colors suit any occasion and complement various outfits.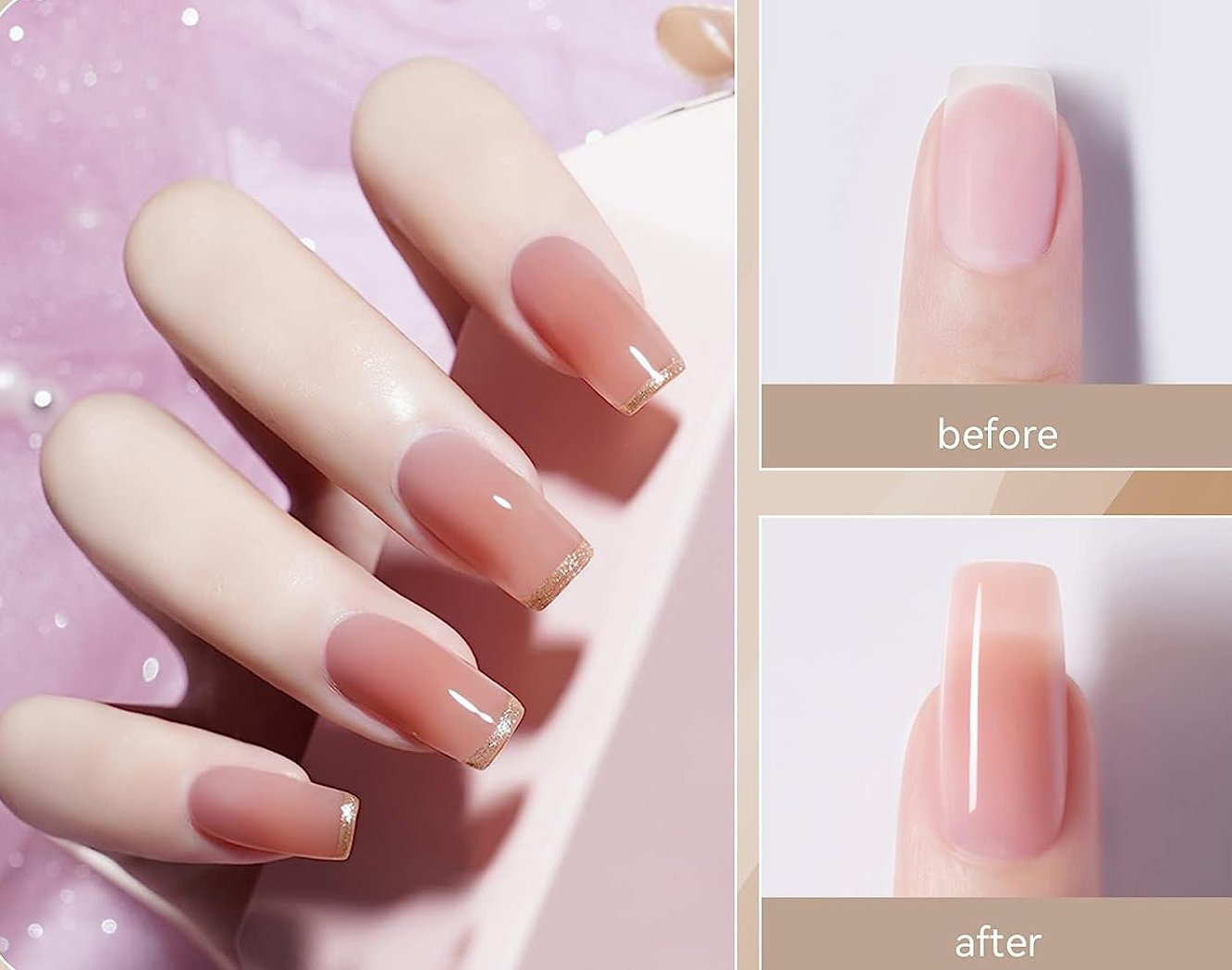 Damage-Free Removal
Thanks to the soak-off feature, you can remove the Nail Extension Gel without damaging your natural nails. Say goodbye to harsh removal methods and keep your nails healthy and strong.
● Soak-Off Formula
● UV LED Curing
● 15ml Capacity
Achieve stunning, professional results and enjoy nails that stay beautiful for weeks on end!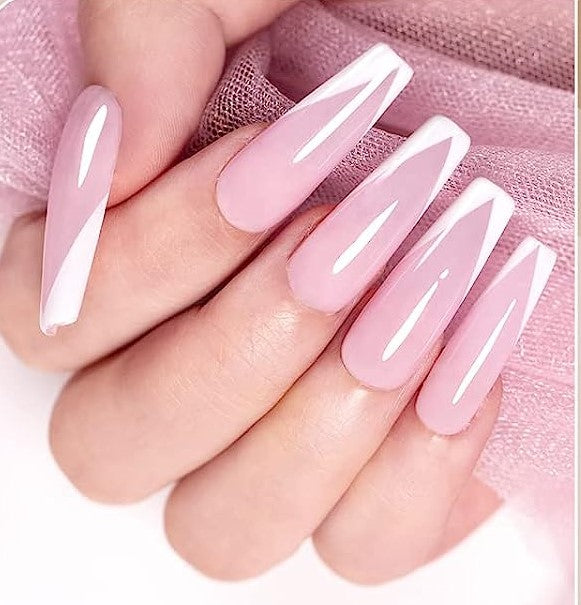 Embrace the elegance of crystal white, the subtlety of clear, and the allure of nude shades – perfect for any occasion, elevate your nail game today!
More info
Specifications

Quantity: 1 Pc
Capacity: Approx. 15ml
What's in the box

1 * 15ml Nail Quick Building Crystal Soak Off Gel Nail Polish

FAQs

How long does the Nail Extension Gel last?
The gel provides long-lasting results for up to 3 weeks with proper application and care.

Can I use this gel on my natural nails?
Yes, the Nail Extension Gel is safe to use on natural nails, providing added strength and length.

Is the gel easy to remove?
Absolutely! The soak-off formula allows for easy and damage-free removal.

Does it come with an applicator?
The product includes a specialised brush for precise and smooth application.

Can I cure the gel with a regular LED lamp?
No, you need a UV LED lamp to effectively cure the gel for optimal results.

Are the nude shades suitable for all skin tones?
Yes, the nude shades are carefully selected to complement various skin tones, providing a natural and flattering look.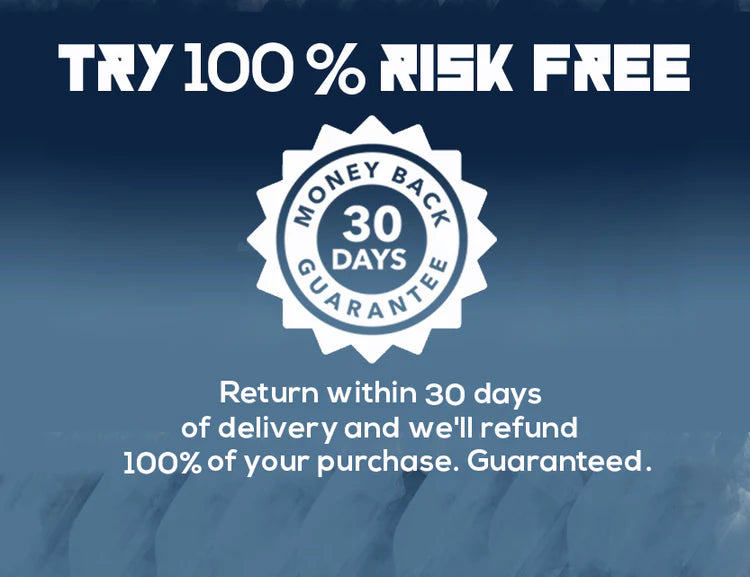 Didn't see the results you expected from our product?
You're covered by our 30 day money back guarantee. If you are unhappy with your purchase, please return merchandise and receive a full product refund for your order less any shipping and processing.