Regular price
Sale price
£26.95 GBP
Unit price
per
Sale
Sold out
Revitalift Collagen Boost: The Ultimate Firming Moisturizer for Youthful Skin
Experience the power of Firming Collagen Cream, the ultimate anti-aging solution for your skin.
Boosted with collagen, this moisturizer tightens and rejuvenates, giving you a youthful glow and visibly reducing the signs of aging. Say hello to firmer, smoother, and more radiant skin with our Collagen Cream Face Skin Care.

View full details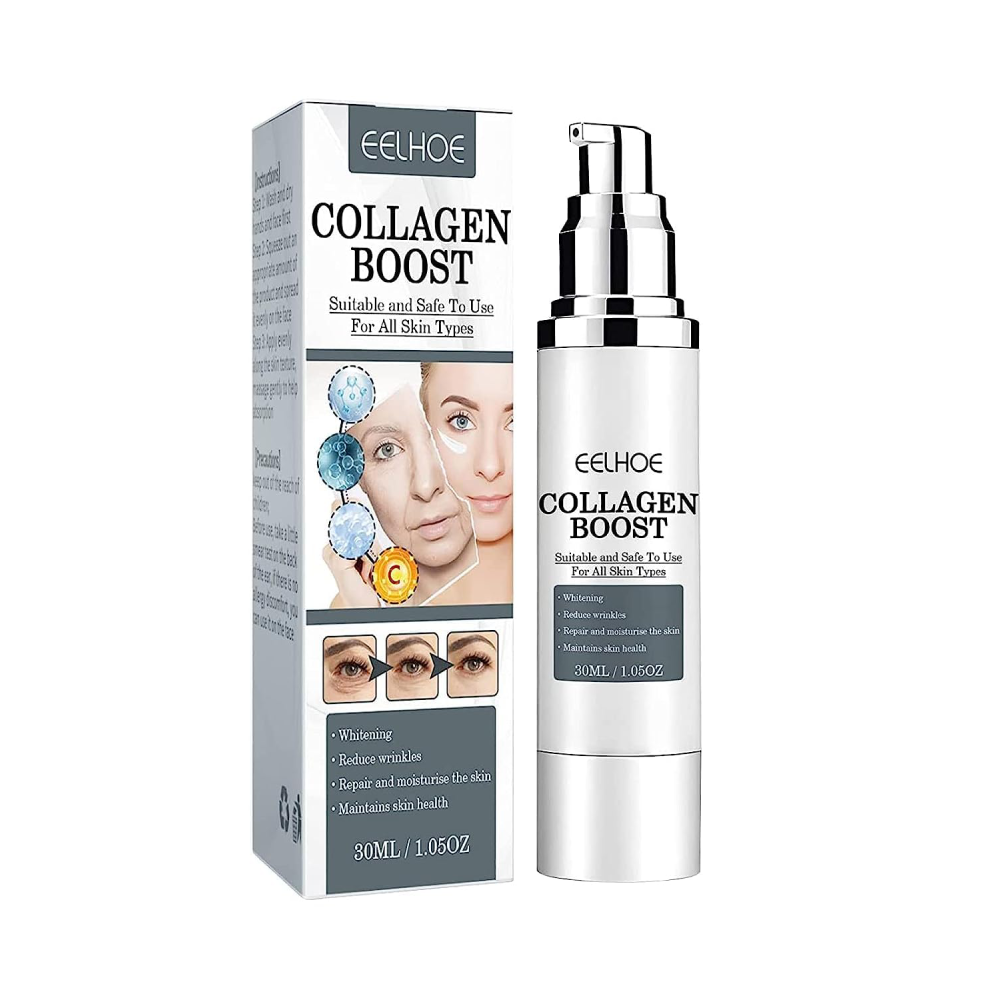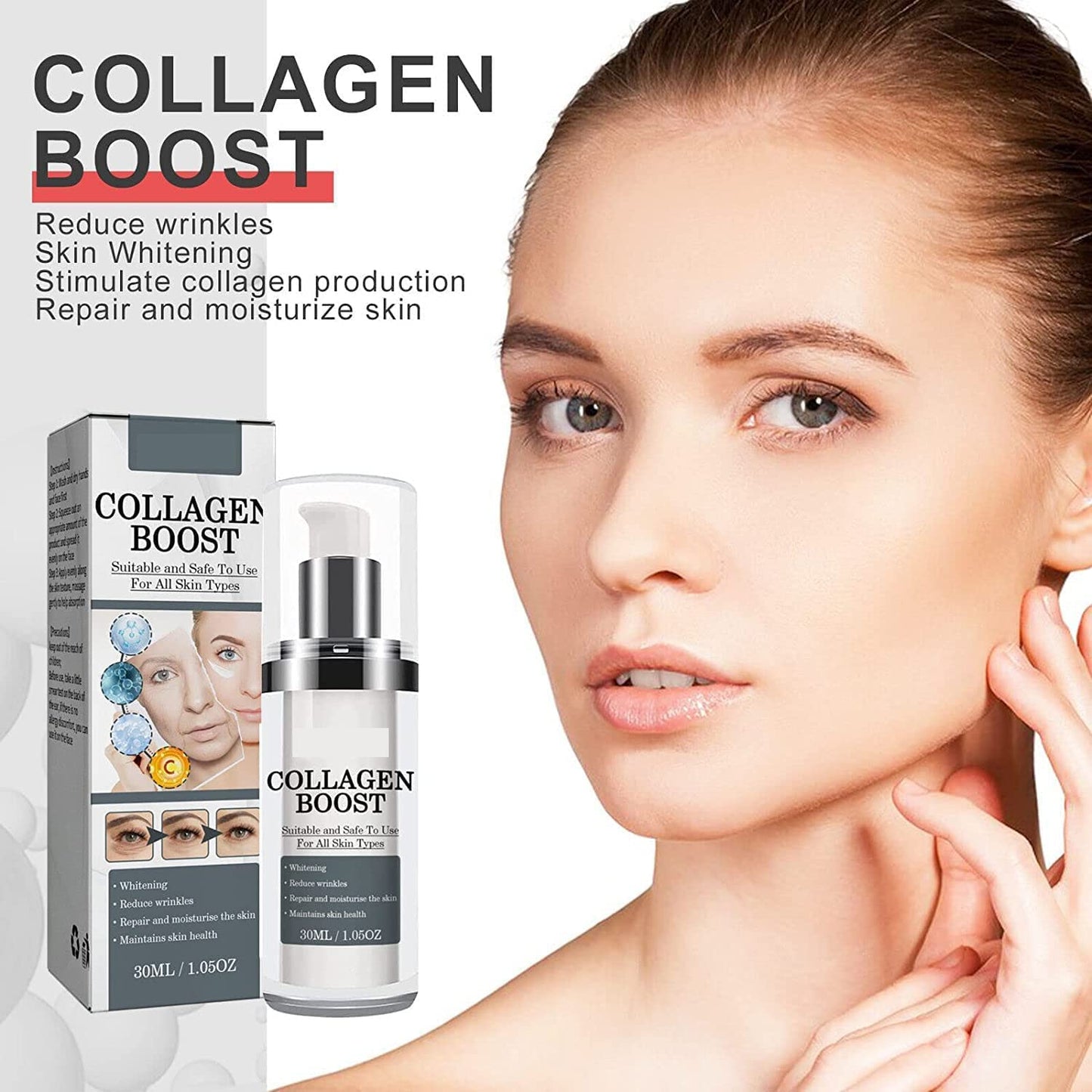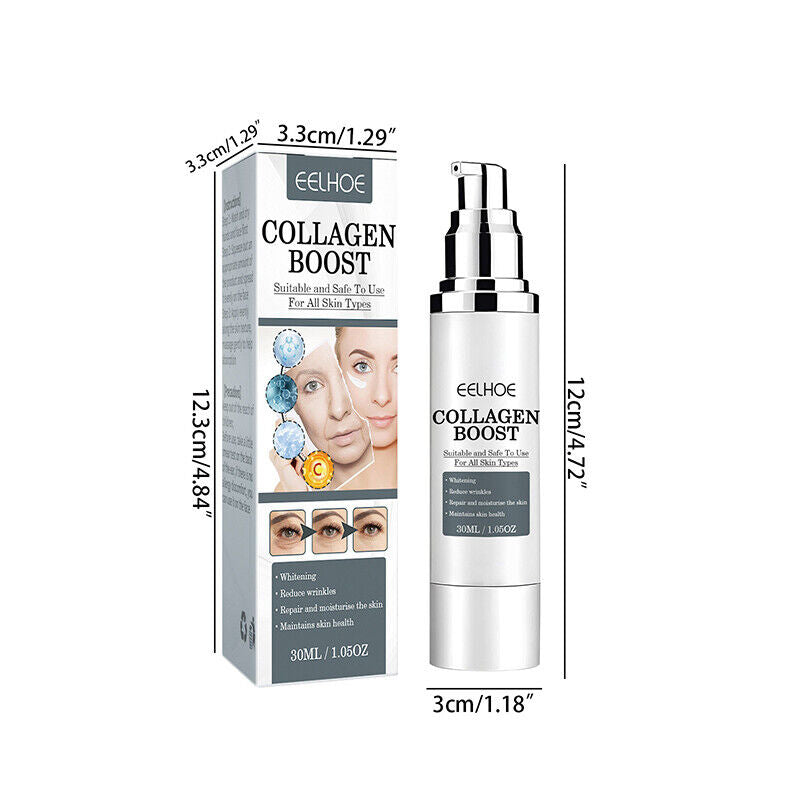 Experience the power of intense hydration!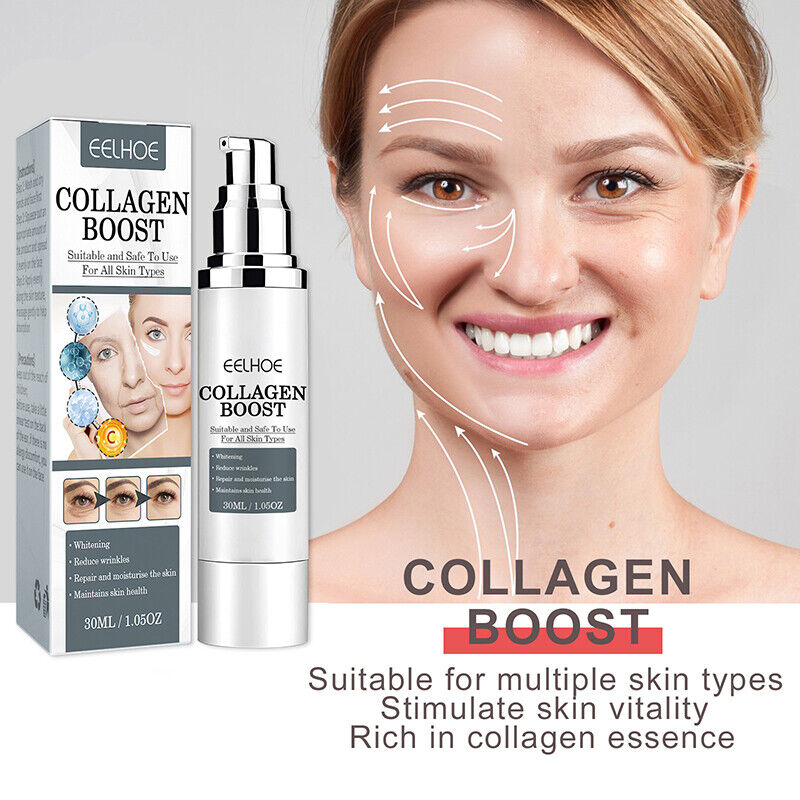 Our Firming Collagen Cream works by stimulating the skin's natural collagen production, replenishing moisture levels, and deeply penetrating the skin with its super absorbent ingredients. This helps reduce wrinkles, plump and firm the skin, restore radiance, and promote a more youthful and revitalized appearance.
Say goodbye to wrinkles and hello to firmer, more radiant skin!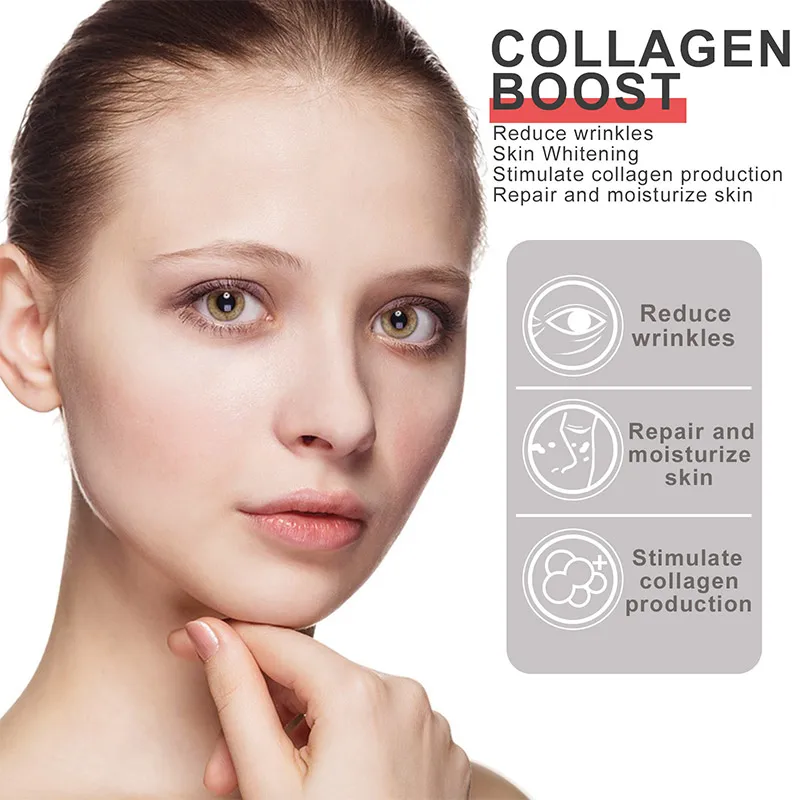 Reduce Wrinkles and Fine Lines for Youthful Skin
Stimulates natural collagen production
Reduces wrinkles and fine lines
Restores collagen levels for smoother, firmer skin
Promotes elasticity for a more youthful appearance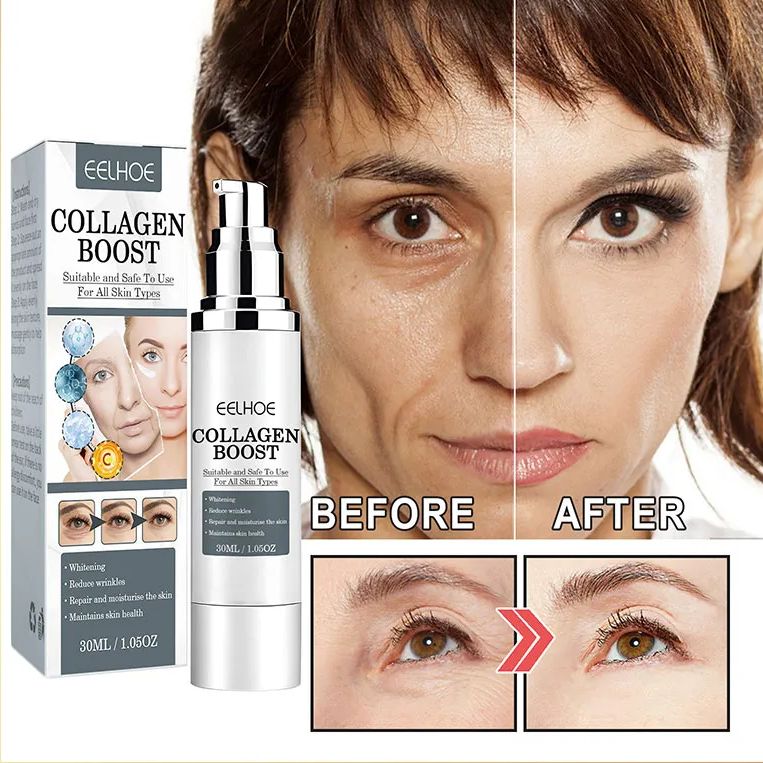 Restore Radiance and Plumpness
Firmly holds water molecules for a water-filled environment
Combats dullness and multiple lines
Restores radiance and luminosity
Plumps skin for a smoother, more youthful complexion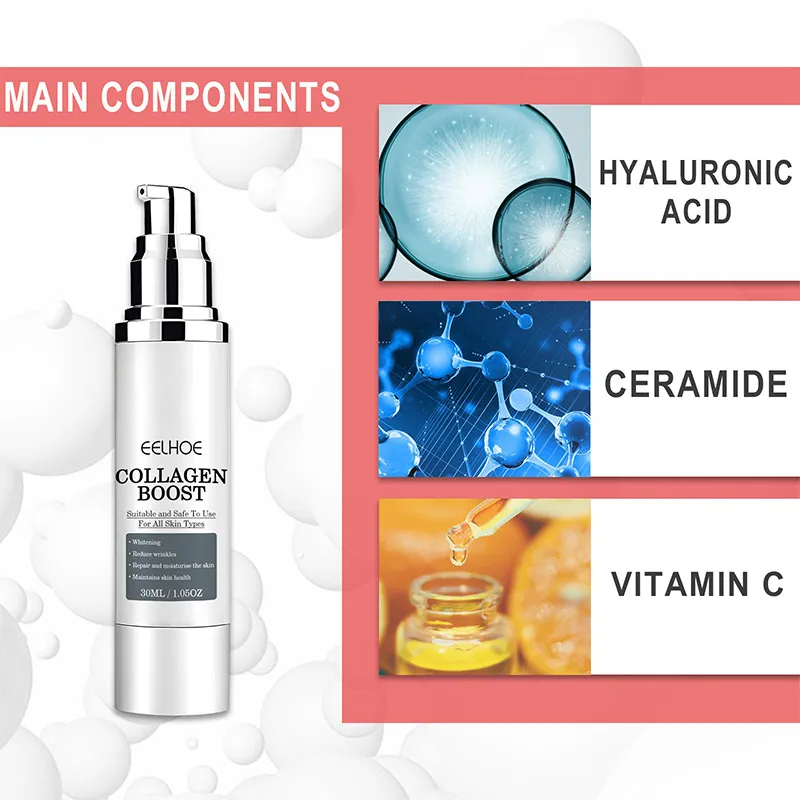 Repair, Regenerate, and Nourish
Moisturizes and maintains skin moisture
Repairs and promotes cell regeneration
Improves rough and dry skin
Nourishes the skin for a healthy and revitalized look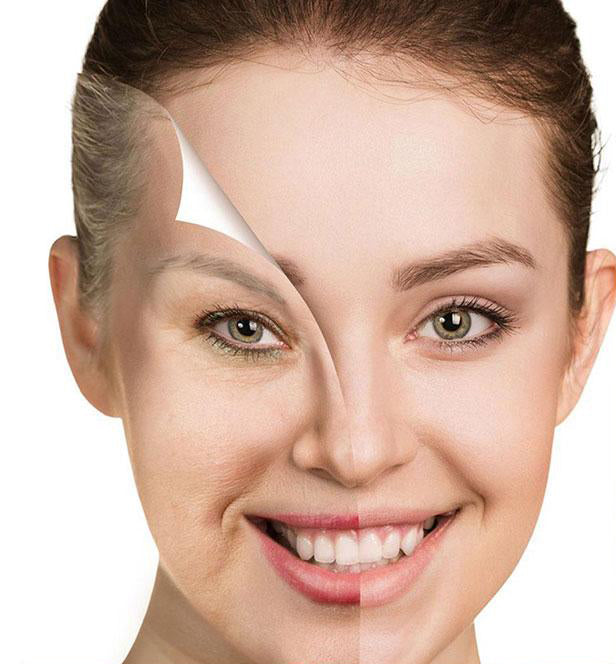 Brighten, Soften, and Firm
Super absorbent ingredients penetrate deeply
Brightens the skin for a glowing complexion
Softens the skin's texture
Firms the skin, improving sagging and fine lines
● Firming: Tightens, Tones, Lifts
● Hydrating: Moisturizes, Replenishes, Nourishes
● Rejuvenating: Restores, Revitalizes, Refreshes
Before

After
Transform rough and dry skin into a smooth, supple canvas - a true moisture miracle!
First clean and dry the face

Then apply appropriate amount of the producton the face

Gently massage the skinfor 3-5 minutes until the skin is completely absorbed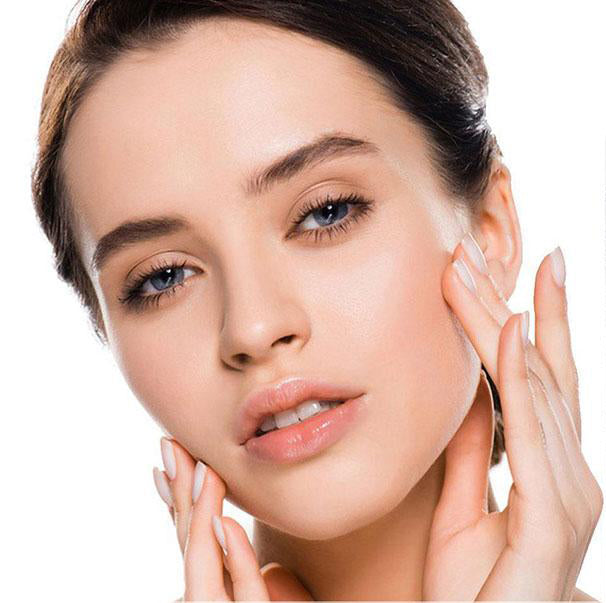 Witness the remarkable results as our deep-penetrating Collagen Booster tightens sagging skin and fades fine lines for a visibly rejuvenated look!
More info
Specifications

Net content: 30ml
Efficacy: anti age, hydrating, moisturizing, nourishing the skin
FAQs

Is this collagen cream suitable for all skin types?
Yes, our collagen cream is formulated to be suitable for all skin types, including dry, oily, and sensitive skin.

How often should I use the collagen cream?
For optimal results, we recommend using the collagen cream twice daily, in the morning and evening, as part of your skincare routine.

Can I use this collagen cream under makeup?
Absolutely! Our collagen cream has a lightweight and non-greasy formula that absorbs quickly, making it an ideal primer for makeup application.

Will this collagen cream clog my pores?
No, our collagen cream is formulated to be non-comedogenic, meaning it won't clog pores or contribute to acne breakouts.

Can this collagen cream help reduce the appearance of fine lines and wrinkles?
Yes, our collagen cream is specifically designed to stimulate natural collagen production, helping to reduce the appearance of fine lines and wrinkles and resulting in smoother and firmer skin.

How long will it take to see results?
Results may vary depending on individual factors, but many users start noticing improvements in skin firmness and hydration within a few weeks of regular use. Consistent use over time can lead to more significant and long-lasting results.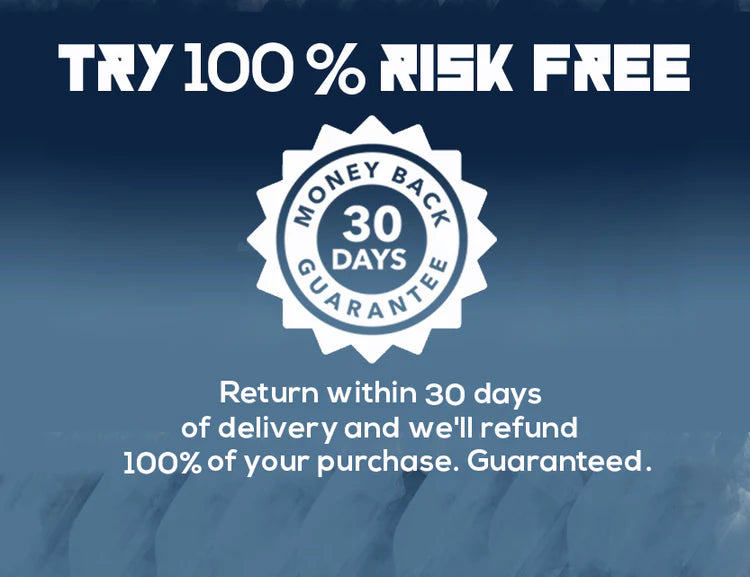 Didn't see the results you expected from our product?
You're covered by our 30 day money back guarantee. If you are unhappy with your purchase, please return merchandise and receive a full product refund for your order less any shipping and processing.