Regular price
Sale price
£34.95 GBP
Unit price
per
Sale
Sold out
Ultimate Portable Grooming Companion: Mini Electric Travel Shaver
Compact, Washable, Cordless, Pain-Free Trimmer for Men's Face and Beard.
Are you tired of carrying bulky grooming tools while traveling?
Introducing our Mini Electric Travel Shaver for Men—a pocket-sized, washable, cordless trimmer that provides painless precision for your face and beard. Experience effortless grooming on the go!

View full details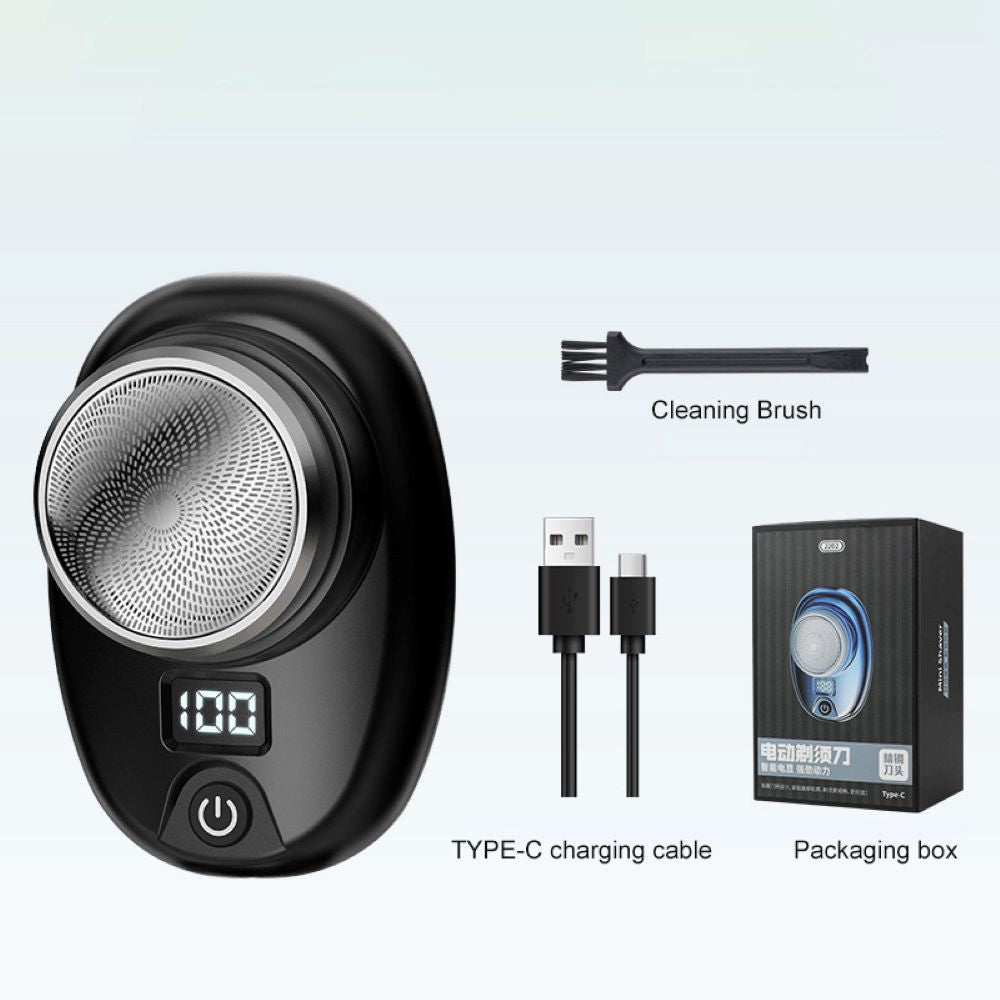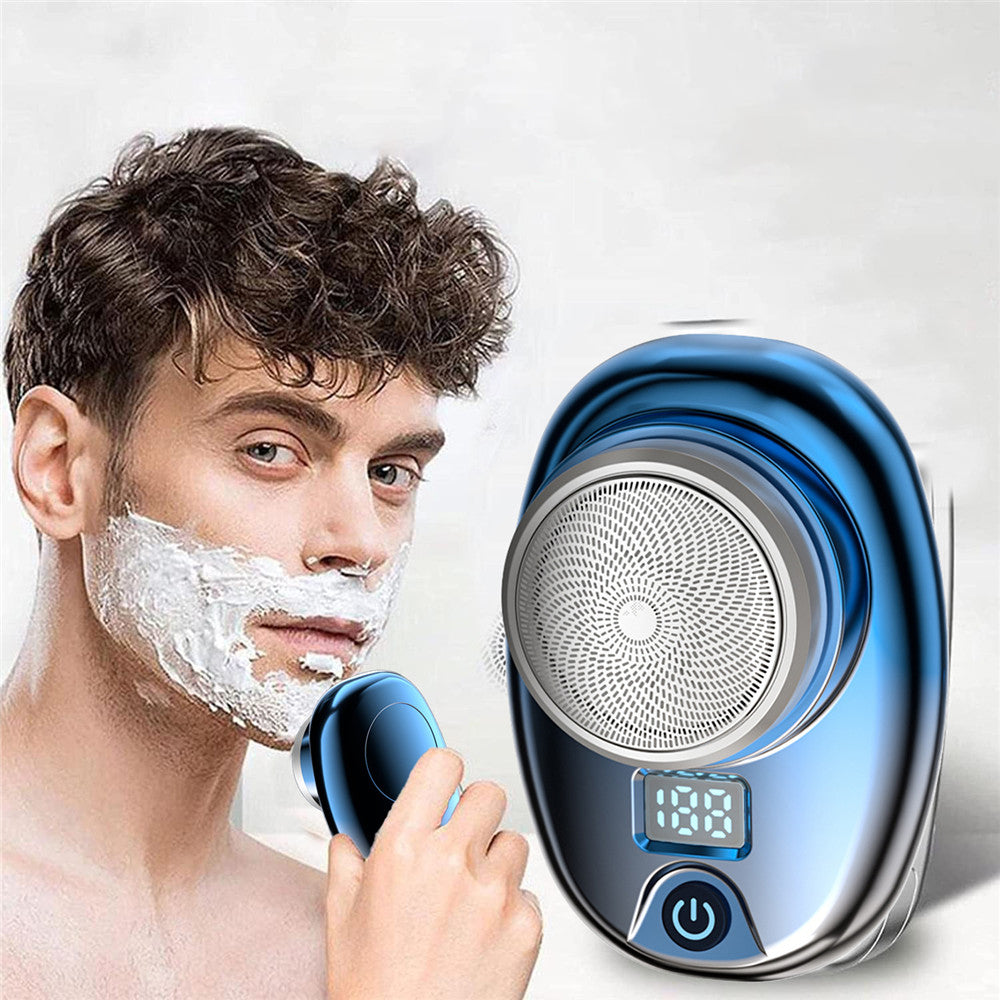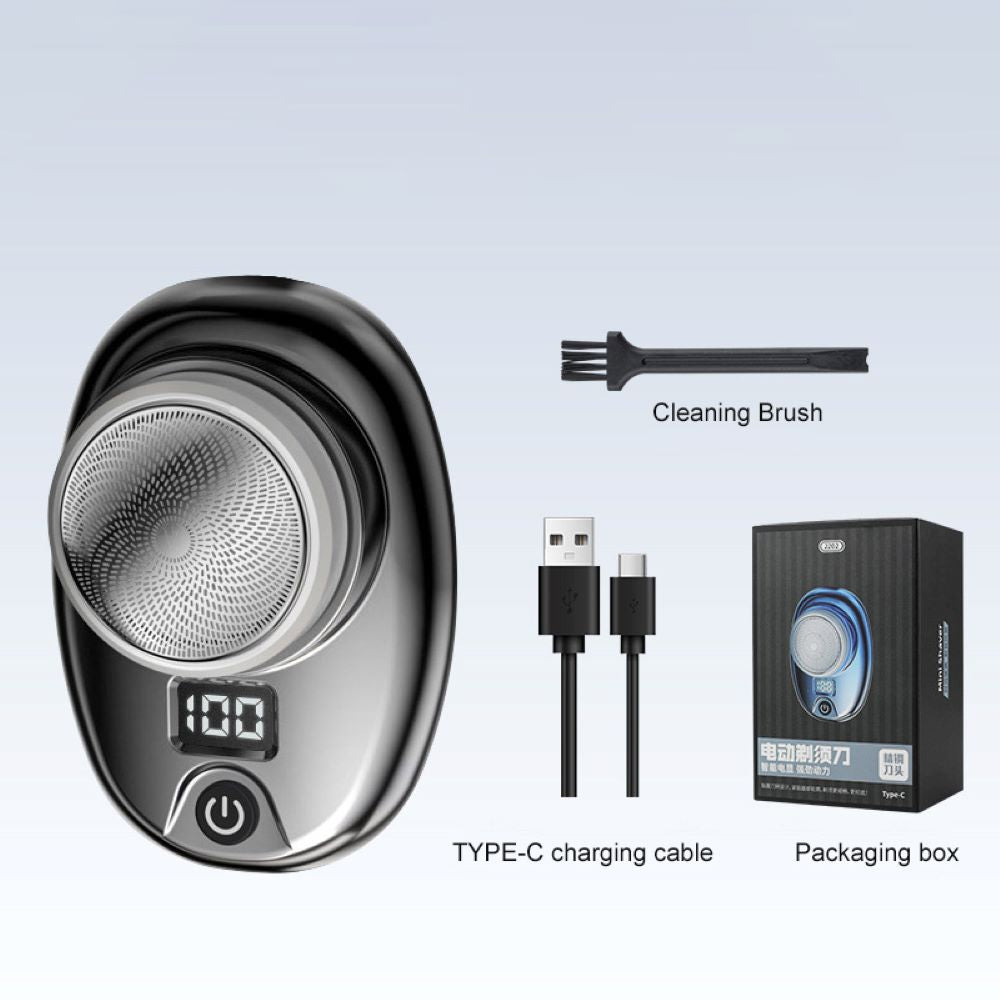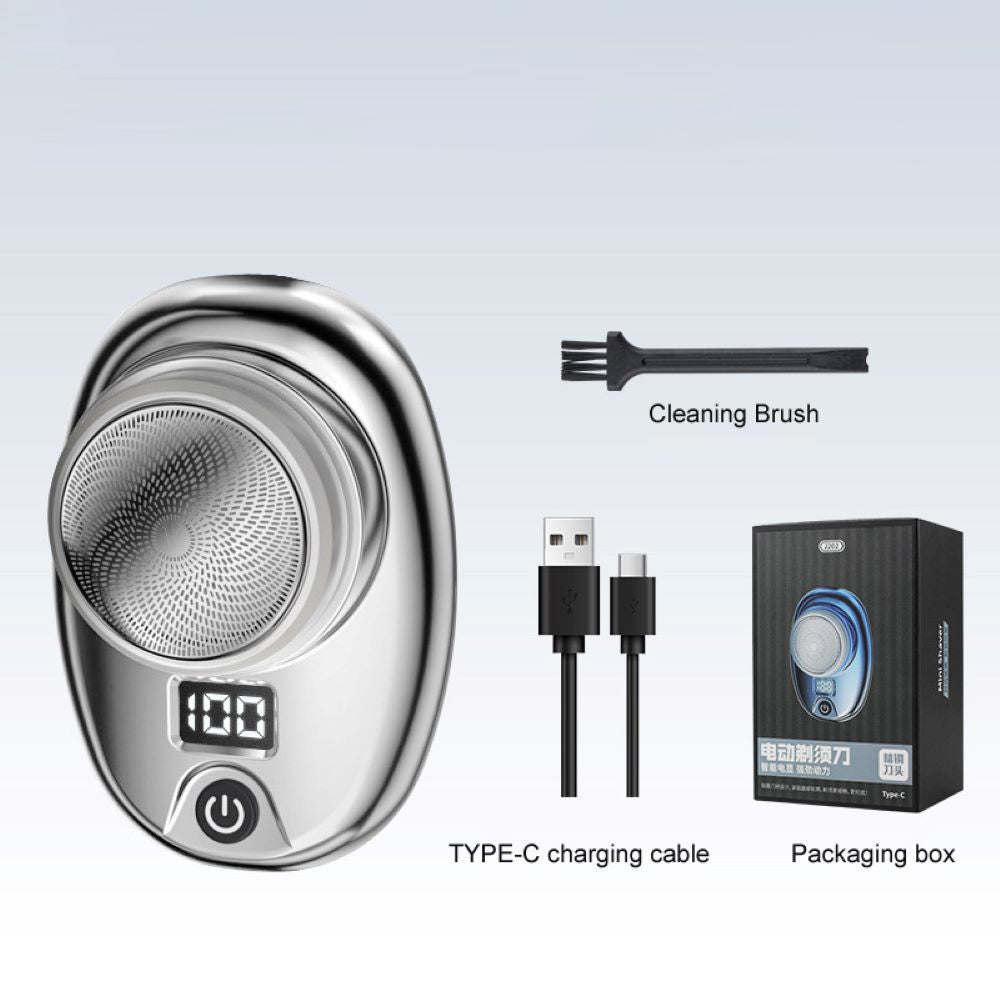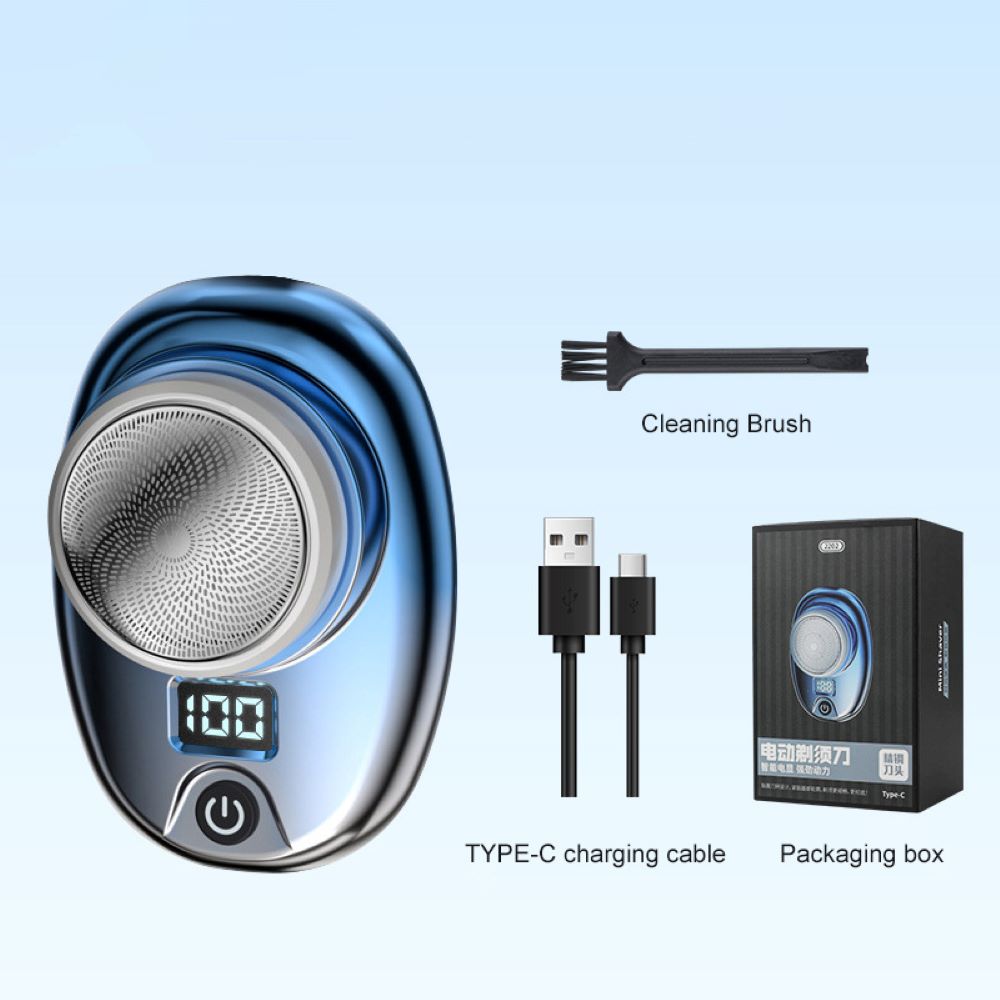 Experience the ultimate grooming convenience with this pocket-sized electric shaver!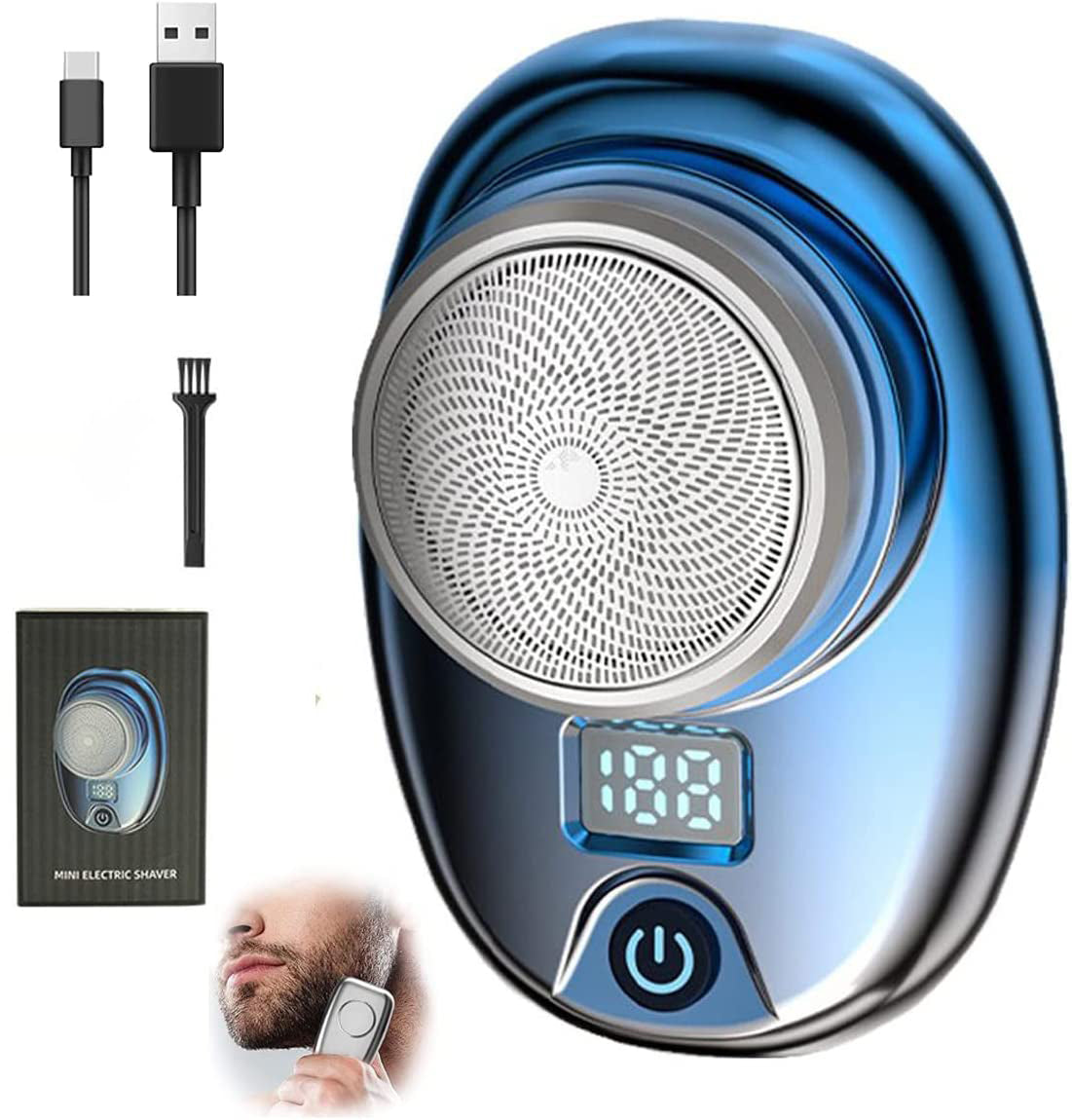 This mini electric razor operates by utilizing a 6-blade stainless steel turbo blade, a 0.1mm thick stainless steel sheet, and a 3D double-ring knife net. The floating arc surface adheres to the skin, allowing for precise and painless grooming, while the device's waterproof feature enables easy cleaning and both wet and dry usage.
Achieve precise and efficient grooming!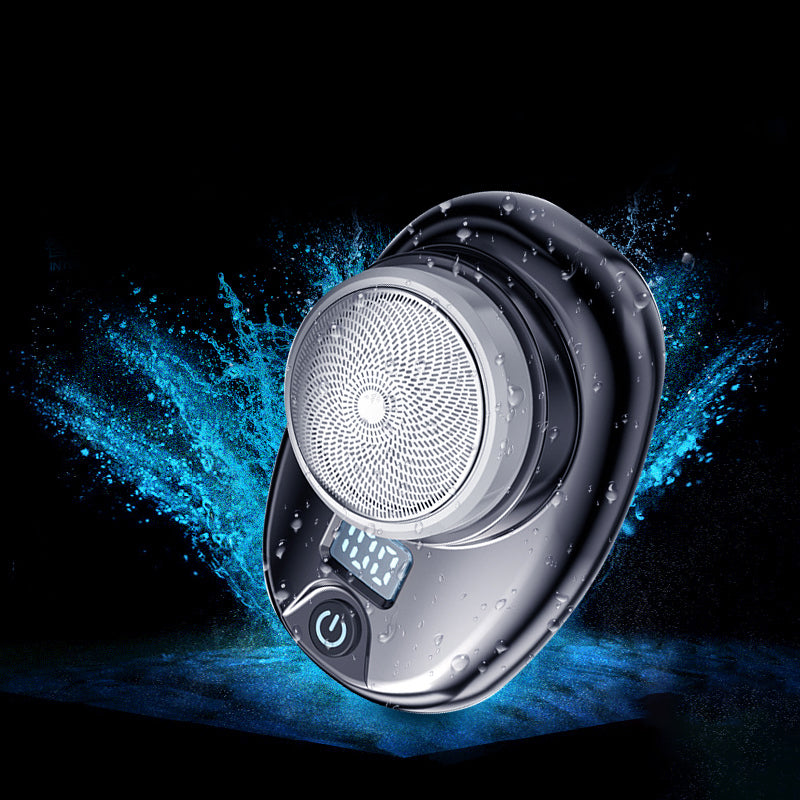 Precision and Efficiency
The 6-blade stainless steel sharp turbo blade, specialized in hard beard, combined with the 0.1mm thick stainless steel sheet and 3D double-ring knife net, increases shaving volume and removes root hair. The floating arc surface smooth and stick to the skin, ensuring an effortless and efficient grooming experience.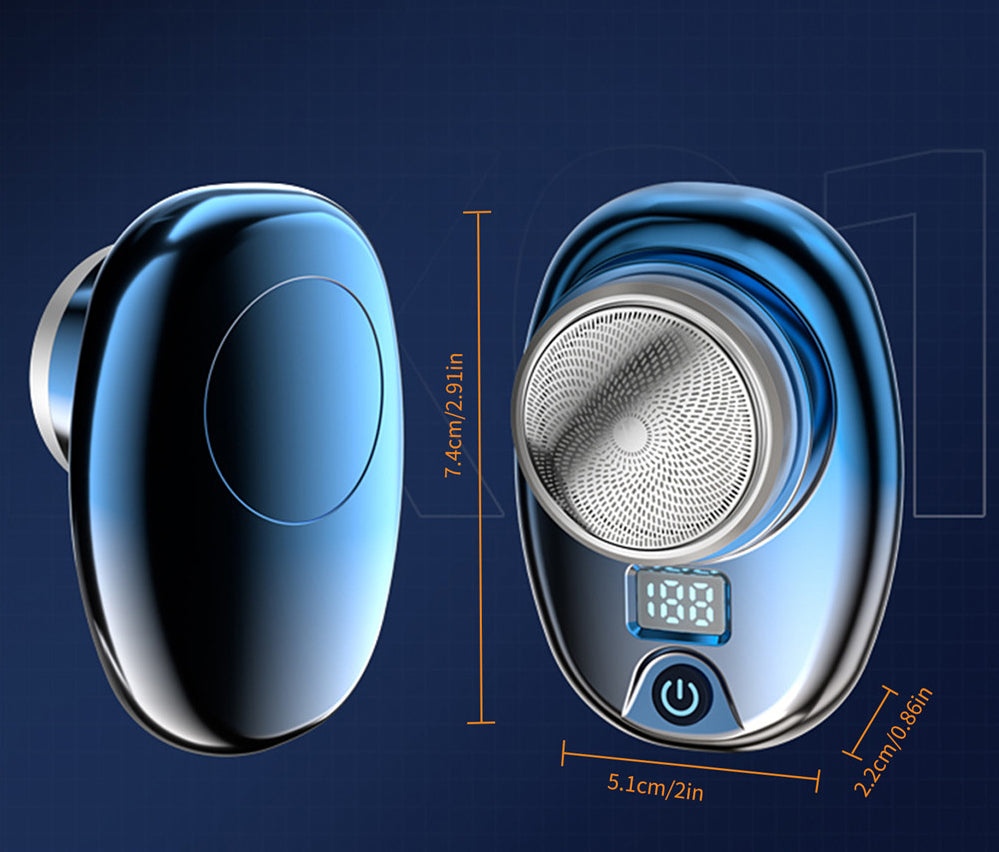 Versatility and Convenience
The mini electric razor is waterproof, supporting both wet and dry use, and can be fully immersed for easy cleaning. Its small size and aluminum metal body make it portable, non-slip, durable, and comfortable to use. Perfect for travel, office, or emergency grooming needs.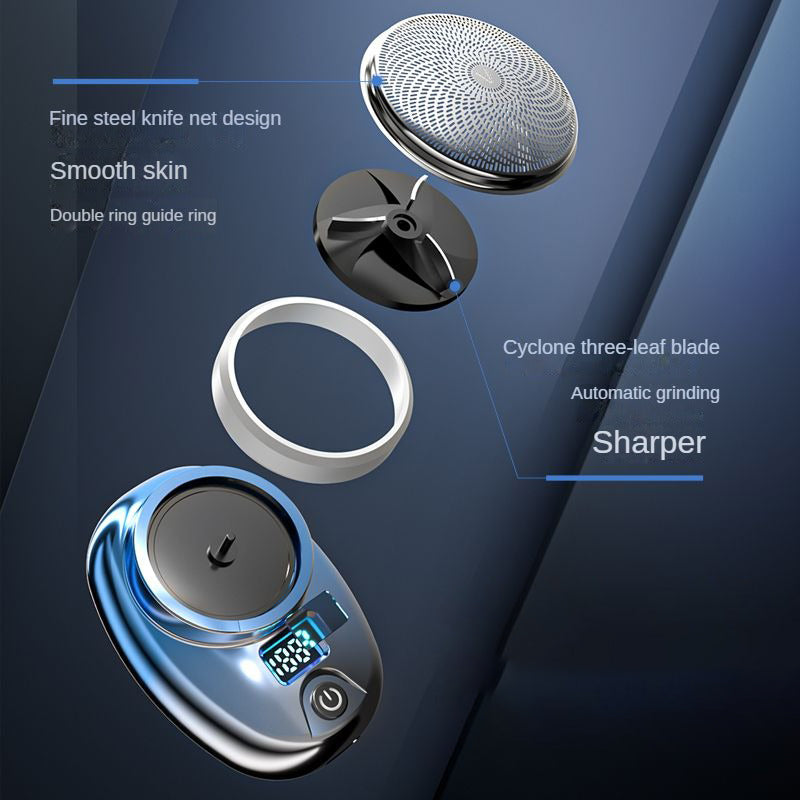 Multifunctional Application
The mini razor is not limited to men's facial grooming. Its small size makes it perfect for removing hair on women's faces, hands, feet, and other body parts. A great gift idea for various occasions, including birthdays, Thanksgiving, Christmas, and New Years.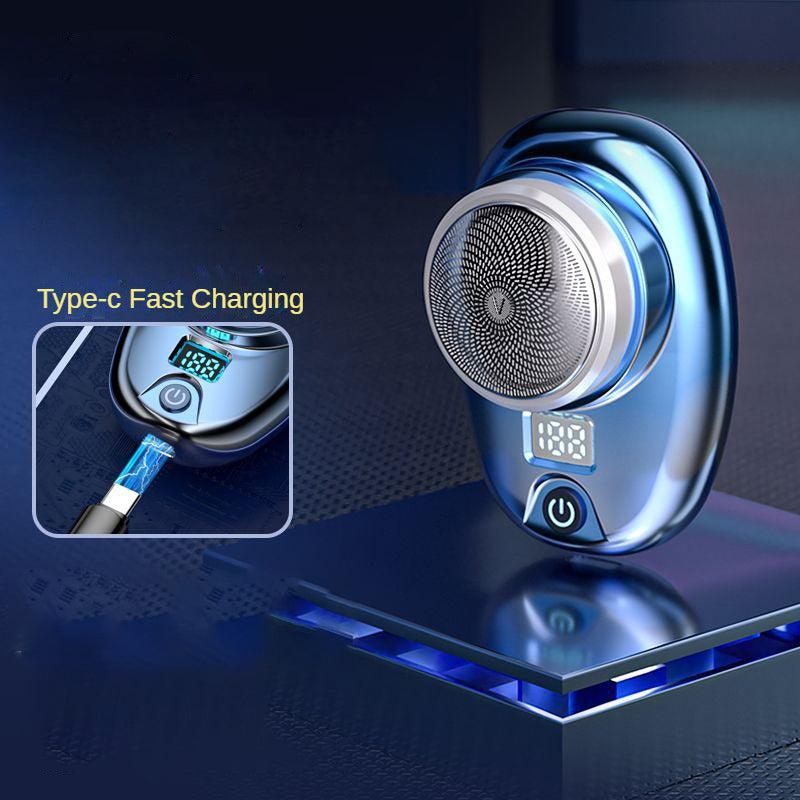 Long-lasting Power and Fast Charging
The razor can be quickly charged in 2 hours and used for over 6 hours, with 99 days of extended use. It can be charged through the USB interface, making it convenient to recharge using various devices, including laptops, mobile power supplies, and computers. The low micro-vibration motor ensures a continuous and fast shaving experience with low noise.
Main Features
Portable: Pocket-sized convenience.
Versatile: Wet and dry use.
Efficient: 6-blade turbo blade.
Say goodbye to bulky grooming tools and hello to effortless grooming on-the-go!
Whether you're traveling or in an emergency, this mini razor is the perfect choice for quick and easy hair removal!
More info
Specifications

Material: ABS and aluminium alloy
Weight: product weight alone: 85g, set weight: 135g
Gear: On and off, two gears
Function: Shaver, razor
Power supply: built-in 500 mAh 602030 polymer battery * 1
Endurance: 1.5 hours of rotation
Voltage: 3.7V-4.2V
Blade head: rotary 3-blade head
Motor: Brush motor
Waterproof: The knife head can be washed.
Power: 5W
Size: 74*51*22mm
What's in the box

1 * Cleaning Brush
1 * TYPE-C charging cable
1 * Mini Electric Travel Shaver
FAQs

Is the mini electric razor suitable for sensitive skin?
Yes, the mini electric razor is designed to be gentle on all skin types, including sensitive skin, thanks to its floating arc surface and pain-free trimming.

Can I use the razor while it is charging?
For safety reasons, it is recommended not to use the razor while it is charging. Please wait until it is fully charged before using it.

How long does the battery last on a single charge?
The mini razor provides over 6 hours of usage time on a full charge, ensuring long-lasting performance for your grooming needs.

Is the mini electric razor easy to clean?
Absolutely! The razor is waterproof and supports full-body washing. You can easily clean it under running water or immerse it in water for thorough cleaning.

Can women use this razor for hair removal on other body parts?
Yes, the mini razor is suitable for hair removal on various body parts, making it a versatile grooming tool for both men and women.

How long does it take to fully charge the razor?
The razor can be fully charged in just 2 hours, allowing you to quickly recharge and use it whenever needed.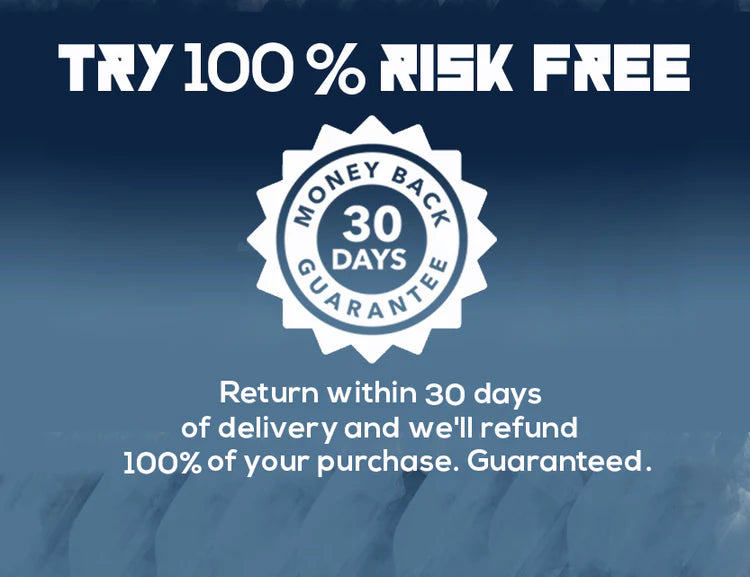 Didn't see the results you expected from our product?
You're covered by our 30 day money back guarantee. If you are unhappy with your purchase, please return merchandise and receive a full product refund for your order less any shipping and processing.