Regular price
Sale price
£33.95 GBP
Unit price
per
Sale
Sold out
One-button operation makes it extremely simple to operate
For personal use, wrap the bp machine cuff around your wrist and sit in a comfortable position. Within 30 seconds, you will receive the reading. The results are similar to those of upper arm blood pressure monitors.
View full details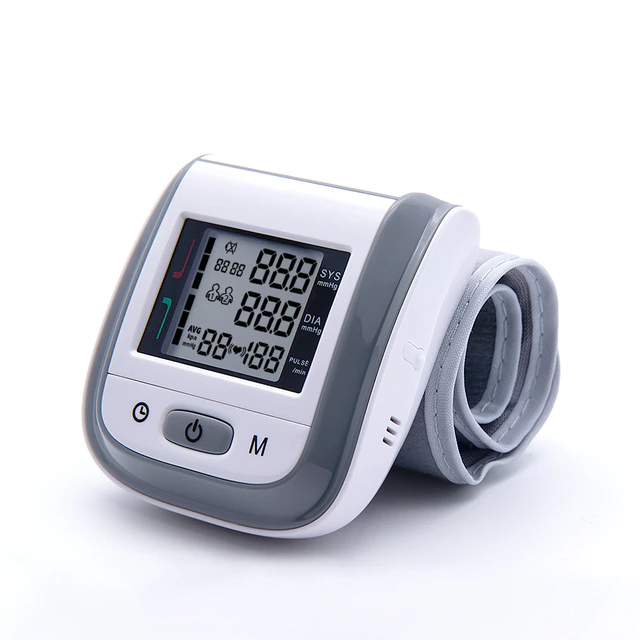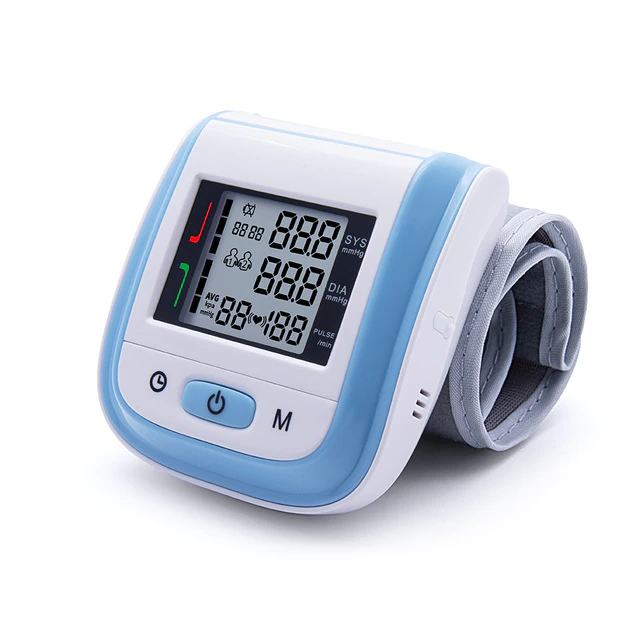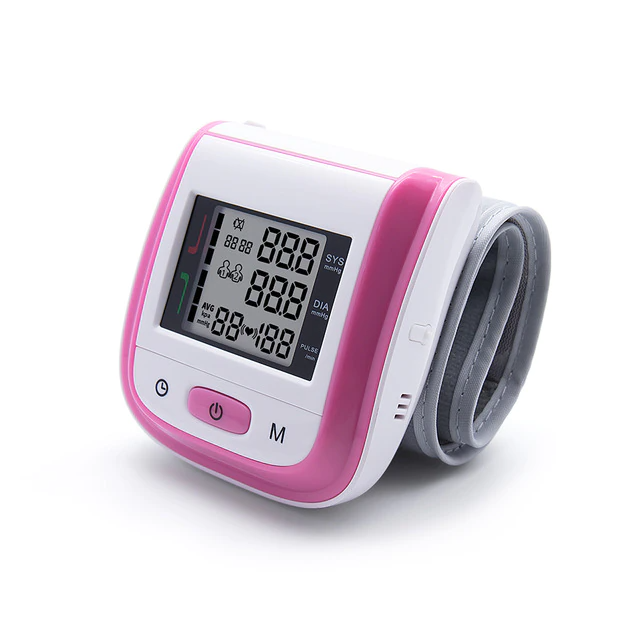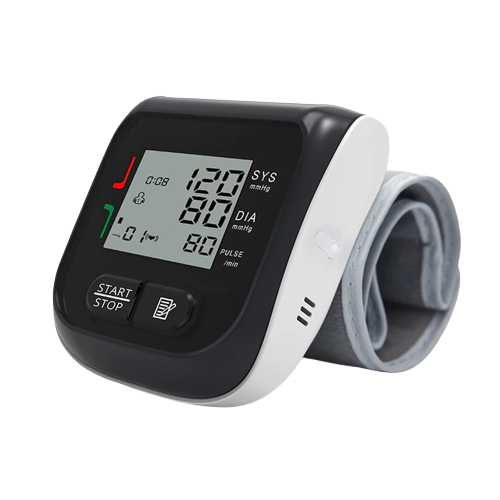 In order to calculate the blood pressure, wrist blood pressure monitors measure the vibration of the blood as it flows through the arteries in the wrist. Your heart rate could also be shown by them.
Do it all with one button!
Automatically turned off after one minute of inactivity; simple operation with only one button.
Accurate and Easy to use
Every blood pressure monitor is individually tested and validated to ensure consistent accuracy. The systolic and diastolic blood pressures, as well as the pulse rate, date, time, and user ID, are all shown.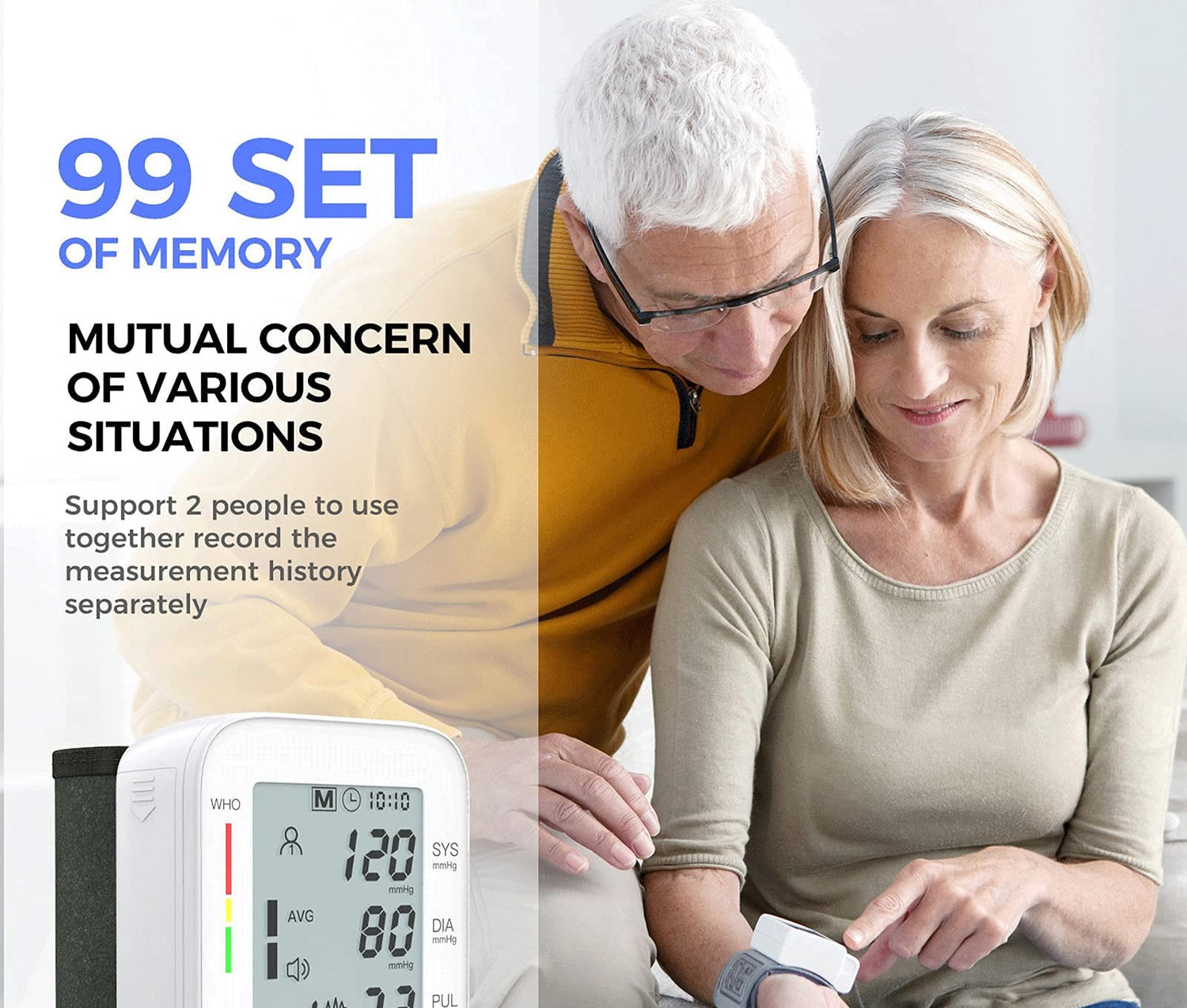 For each user it supports 99 groups of memory
The blood pressure monitors can save up to 99 readings for two persons. The date and time of the measurement will be automatically logged, making it easy to trace. It's best to get three readings and average them out.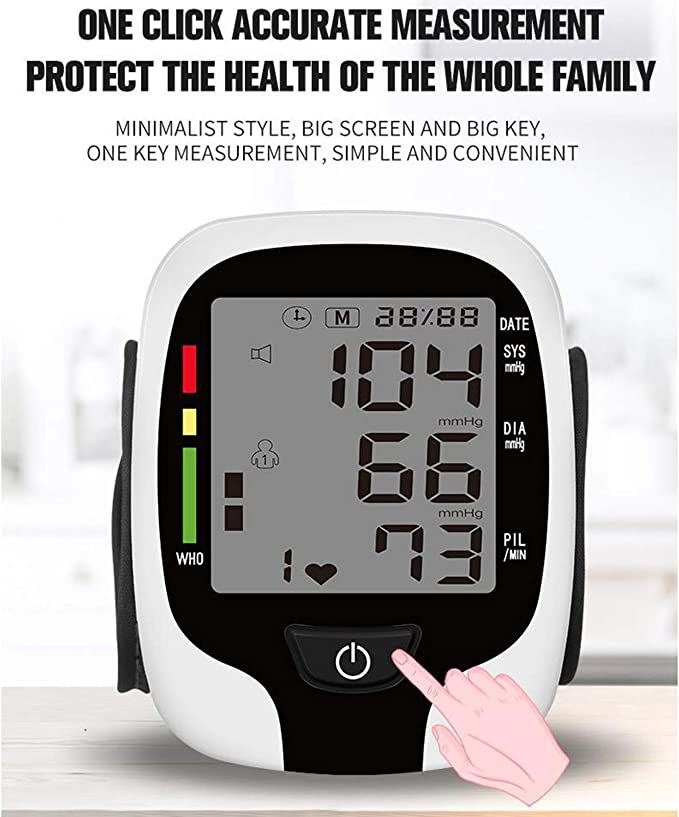 handy and quick
Our wrist blood pressure monitor is a very beneficial tool for measuring pressure for old people. They will receive the measurement without having to lift their garments up to their upper arm.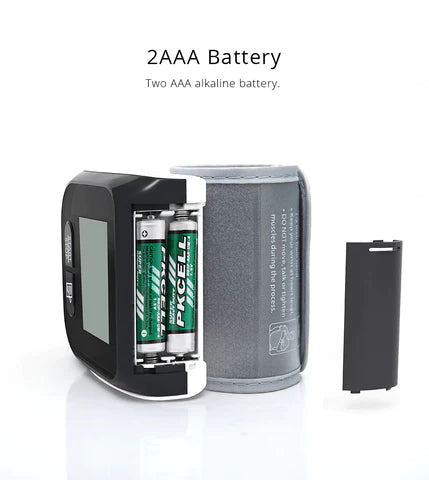 Easy to carry
Elegant and small size suit for daily usage and carrying case to ensure you can conveniently carry your BP Cuff everywhere and record your heartbeat while doing various activities or travels.
Keep an eye on your health and your beloved ones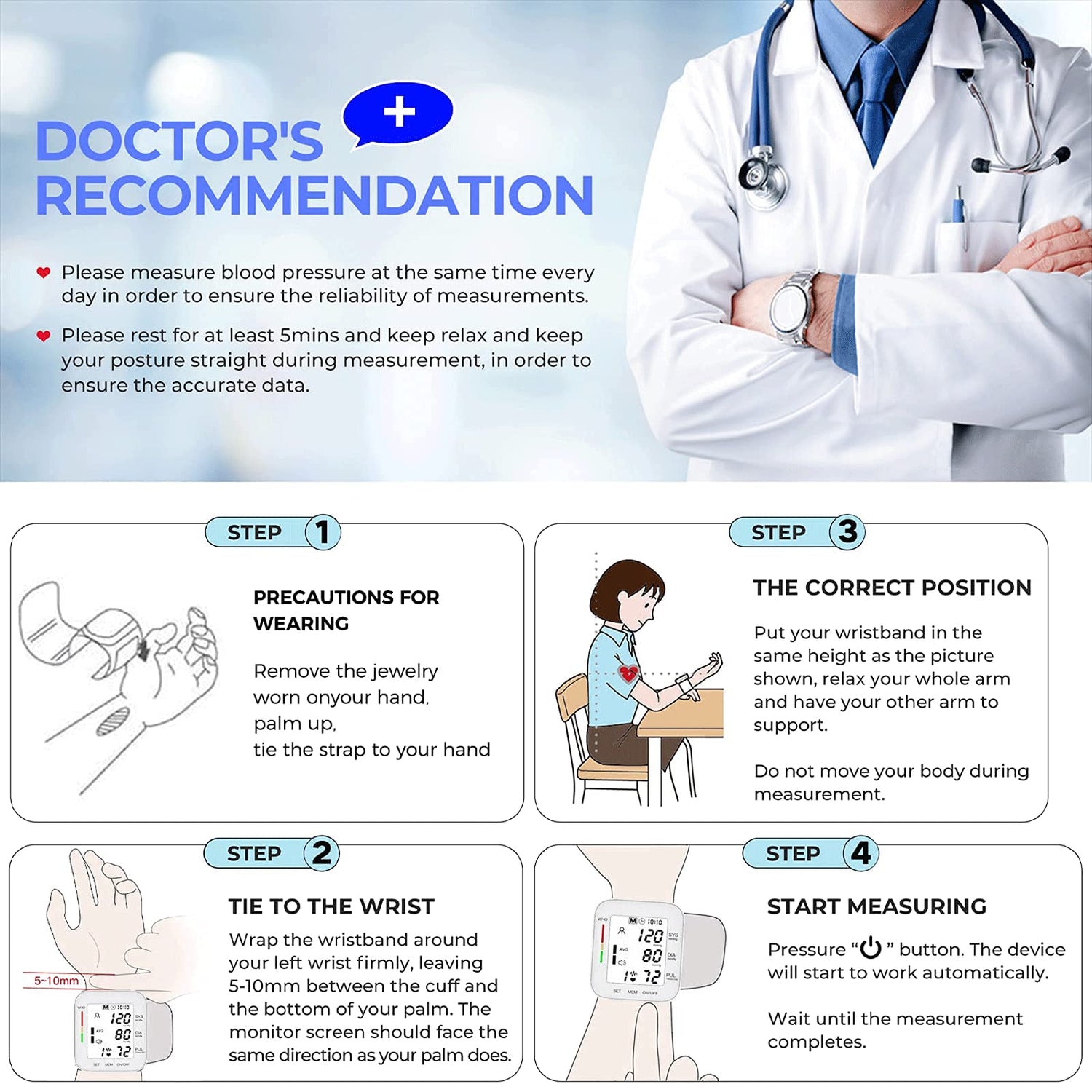 Safety Advice:
1. Go pee first if you must. Blood pressure may rise if the bladder is full.
2. After engaging in severe activity or exercise, wait 30 minutes before taking your blood pressure.
3. Take your blood pressure 30 minutes after consuming a hot or cold beverage.
4. Take your blood pressure 30 minutes after taking a bath, but not sooner.
5. Avoid moving or talking during readings.
6. Keep your legs uncrossed as you prepare to begin the reading.
Blood pressure measures and what they mean
Join our family
Due to its ease of use, accuracy, and lovely handy size, our Medical Digital LCD Wrist Blood Pressure Monitor has a huge demand.
Hundreds are purchasing this item every day, making our family bigger and bigger.
You, too, can become a member of our family!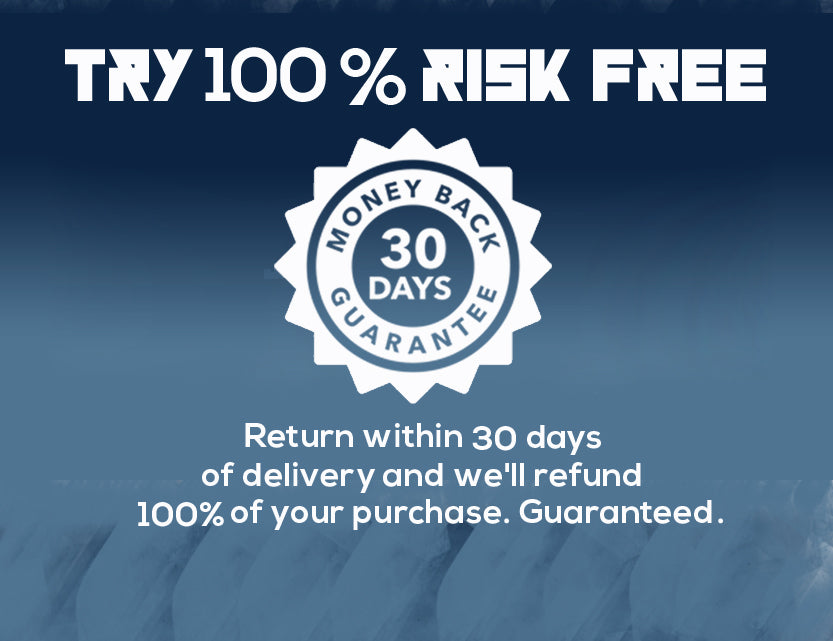 Didn't see the results you expected from This product?
You're covered by our 30 day money back guarantee. If you are unhappy with your purchase, please return merchandise and receive a full product refund for your order less any shipping and processing.
Common Questions
Will this monitor fit small wrists?

Yes, it fits fine with small wrists.
Can I use rechargeable batteries instead of alkaline?

This bp monitor only supports alkaline batteries.
Is the Medical Digital LCD Wrist Blood Pressure Monitor recommended for people over 60 using wrist blood pressure monitor?

The Medical Digital LCD Wrist Blood Pressure Monitor is suitable for the elderly. The wrist monitor is handy and portable.
Will this suit a child as well?

Yes, but please avoid using it on newborns, ladies who are pregnant, or those who have preeclampsia.