Regular price
Sale price
£25.00 GBP
Unit price
per
Sale
Sold out
Keep your beauty essentials organized and within reach with the Desk Organizer - Cosmetics Storage Box. This storage box features 7 compartments, perfect for storing makeup, jewelry, brushes, lipsticks, creams, and more. Say goodbye to cluttered counters and hello to a neat and stylish beauty station!

View full details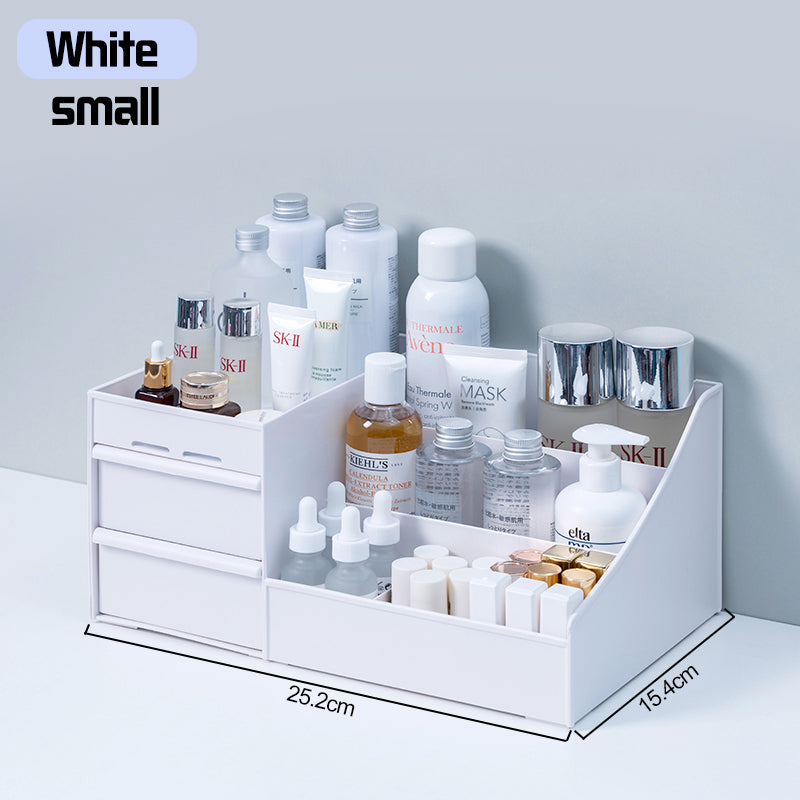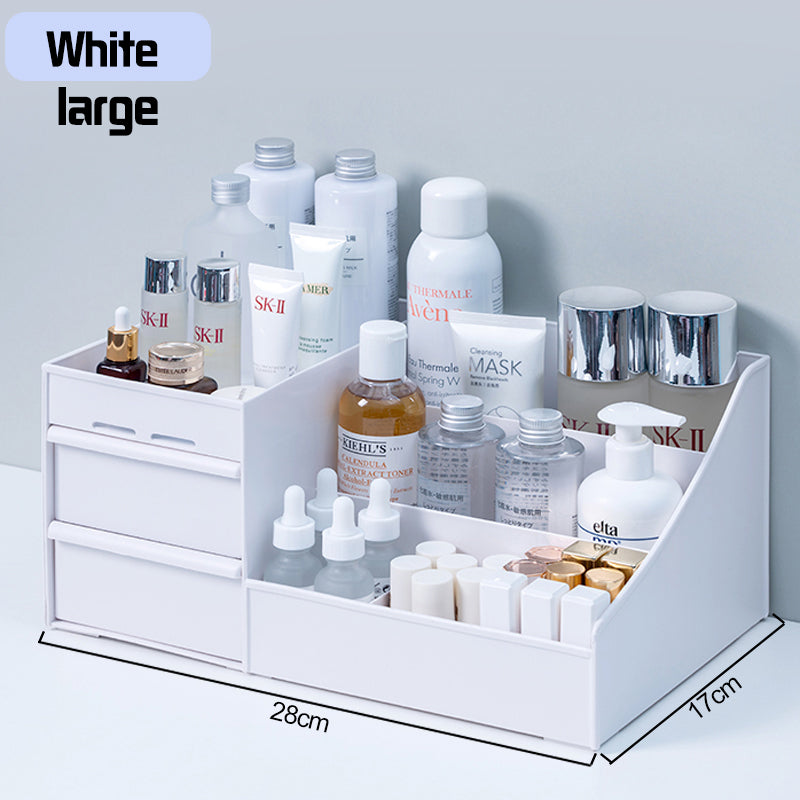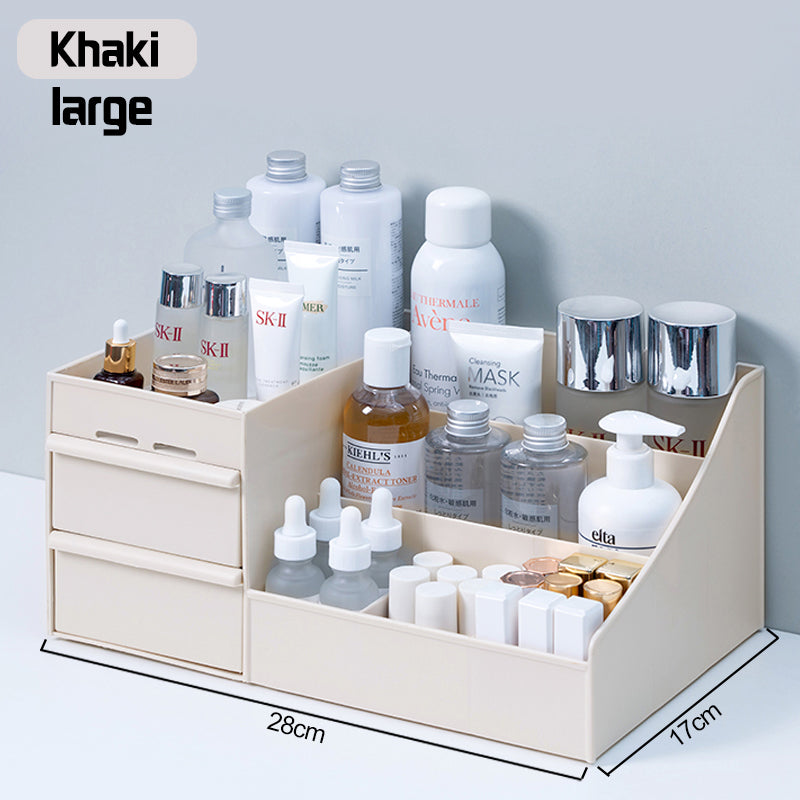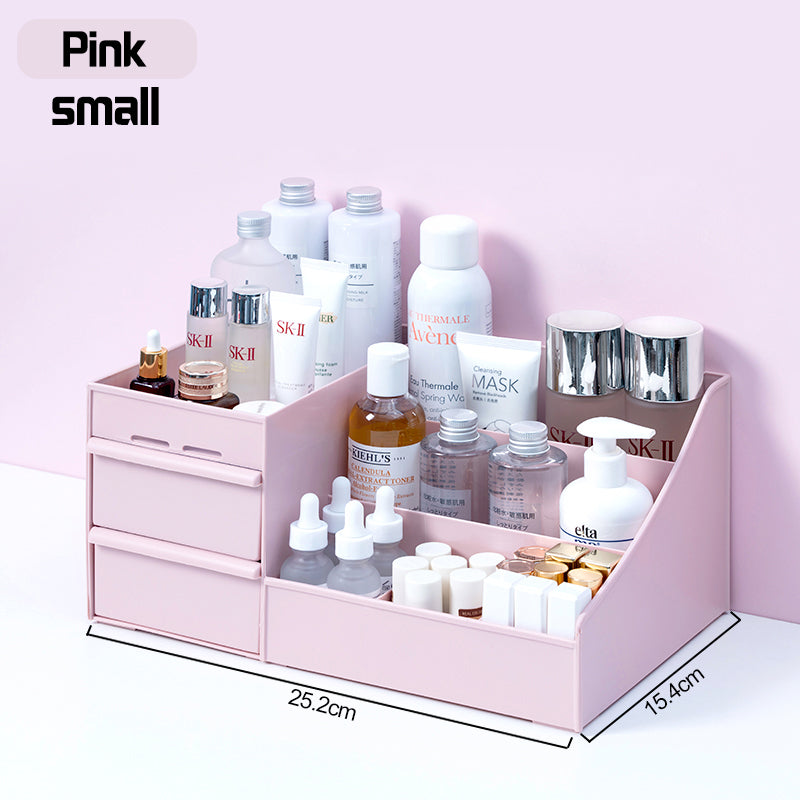 Wow! The Desk Organizer - Cosmetics Storage Box is the perfect solution for cluttered desks and dresser tops.
Say goodbye to the hassle of searching for your favorite lipstick or eye shadow in a messy pile of beauty products.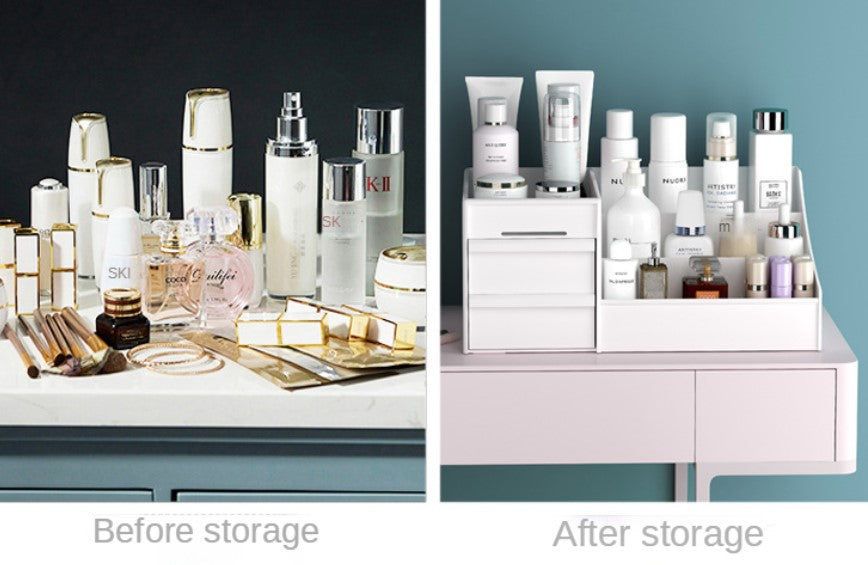 How does our product solve your problem?
This stylish and functional storage box keeps all your cosmetics and skincare items organized and within reach. It's an essential tool for any beauty enthusiast looking to streamline their routine and create a more functional and aesthetically pleasing workspace!
What advantages does our product offer?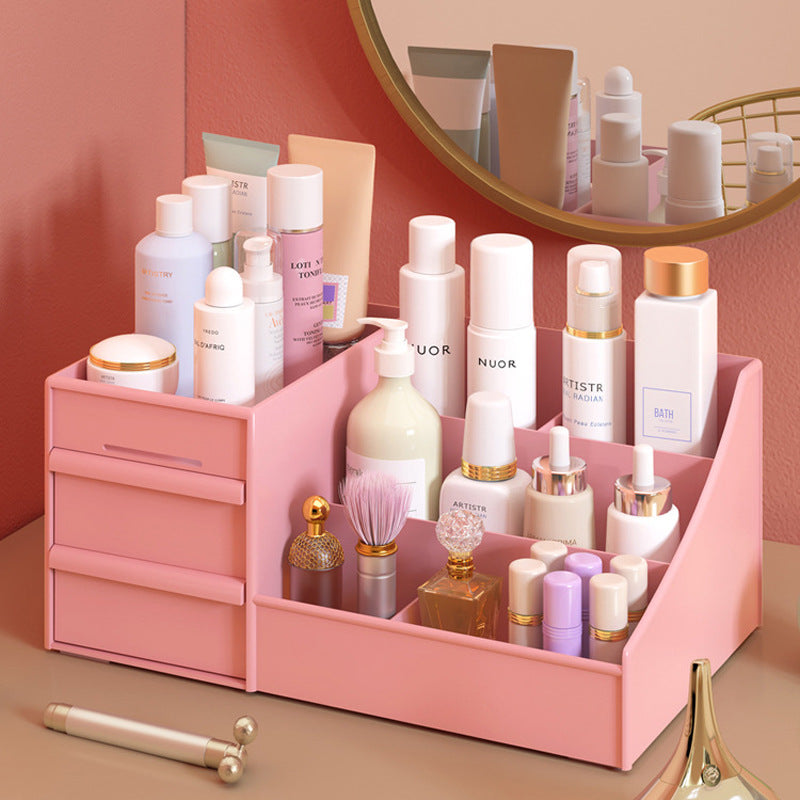 Eco-Friendly Durability
This cosmetic storage box features a PP material design, ensuring durability while being eco-friendly. With a split drawer design for better item classification and a breathable, ventilated bottom, it makes for the perfect organizational helper in your home.
Effortless Organization
With easy installation, simply take it out of
the box and place it on your table. Enjoy hassle-free organization by keeping all your daily necessities in order and easily accessible.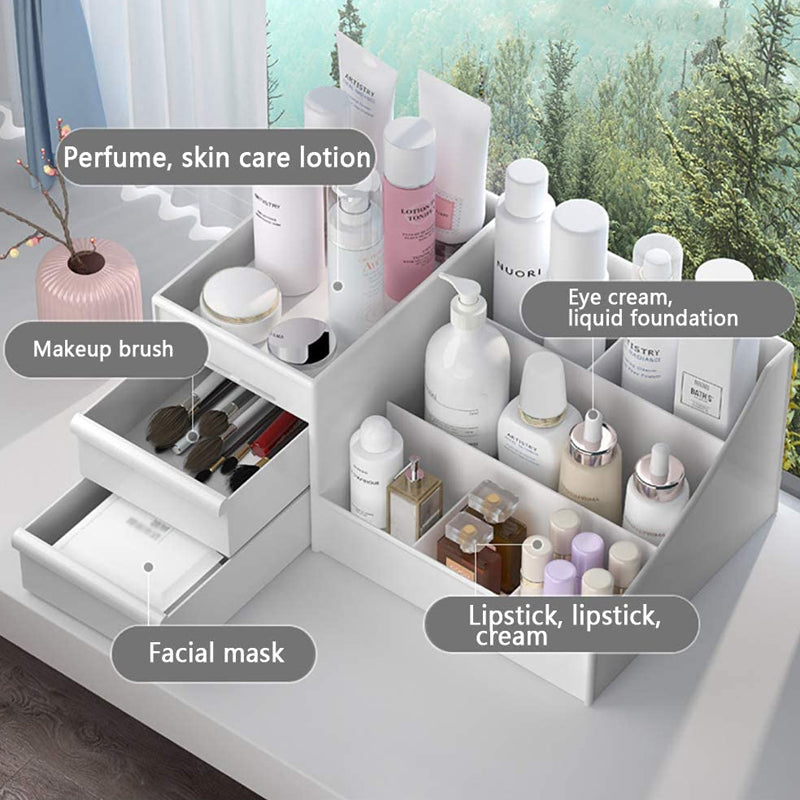 All-in-One Solution
This multifunctional box is perfect for storing everything from lipstick, makeup brushes, and eyebrow pencils to nail polish, perfume bottles, cosmetic samples, masks, bathroom accessories, keys, and office supplies, offering an all-in-one solution for your organizational needs.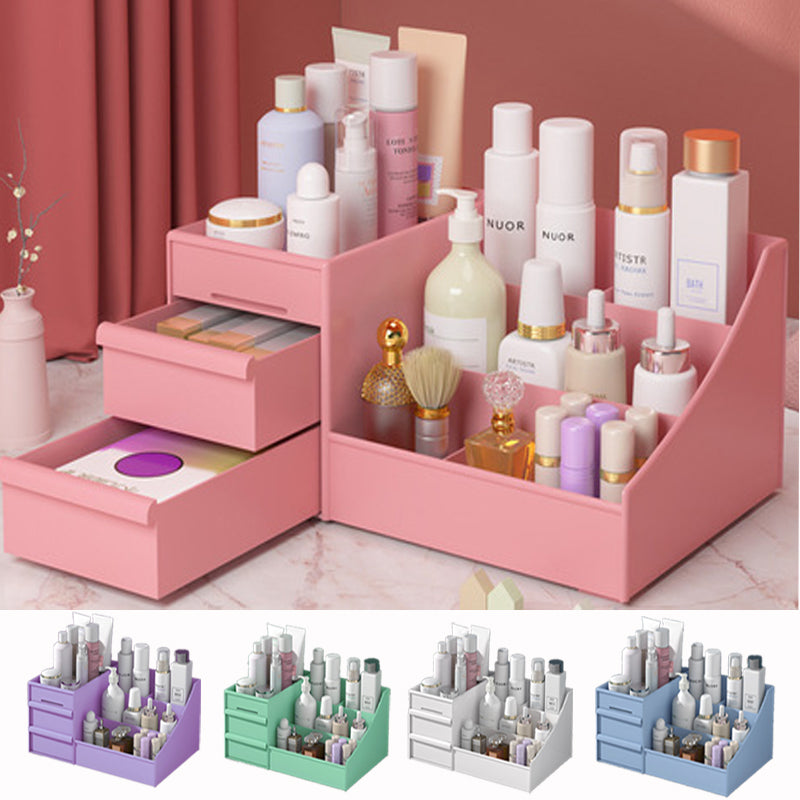 Best Gift
The cosmetic box is the ultimate gift solution for anyone who wants to organize and store their cosmetics and skincare products in style. It's easy to use and maintain, making it a practical and essential addition to any home.
Main Features
Sturdy Plastic
Convenient, organized beauty
Multi-Purpose
More info
Specifications

Material: Plastic
Size: min 25.x15.4x11.5cm max 28x17x13cm
What's in the box

1 * Cosmetics Storage Box

FAQs

Where Can It Be Kept?

28*171 cm, plenty of room for cosmetics that can be easily stored in the bathroom, bedroom, living room, and office. 

What are the dimensions and features of the makeup box?

Practical makeup box measurement with 2 drawers, 6 compartments and 1 top layer. Keep your dresser, vanity or workspace neat and organized.

On what occasion can I give it as an ideal gift?

Suitable for everyone, especially women. Makeup storage would be a great gift for Christmas, valentine's day, housewarming, mother's day, birthdays, the new year, graduation, etc.