Regular price
Sale price
£18.95 GBP
Unit price
per
Sale
Sold out
Travel in Style with the New Multifunctional Clear Makeup Bag
A Big Capacity Beauty Organizer for Waterproof Toiletries and Makeup Storage
Looking for a reliable and stylish way to keep your makeup and toiletries organized while on the go?
Check out our Makeup Double Layer Bag - the perfect travel companion that doubles as a toiletry organizer and cosmetic case. With its double-layer design, you can easily store and access all your essentials with ease.
View full details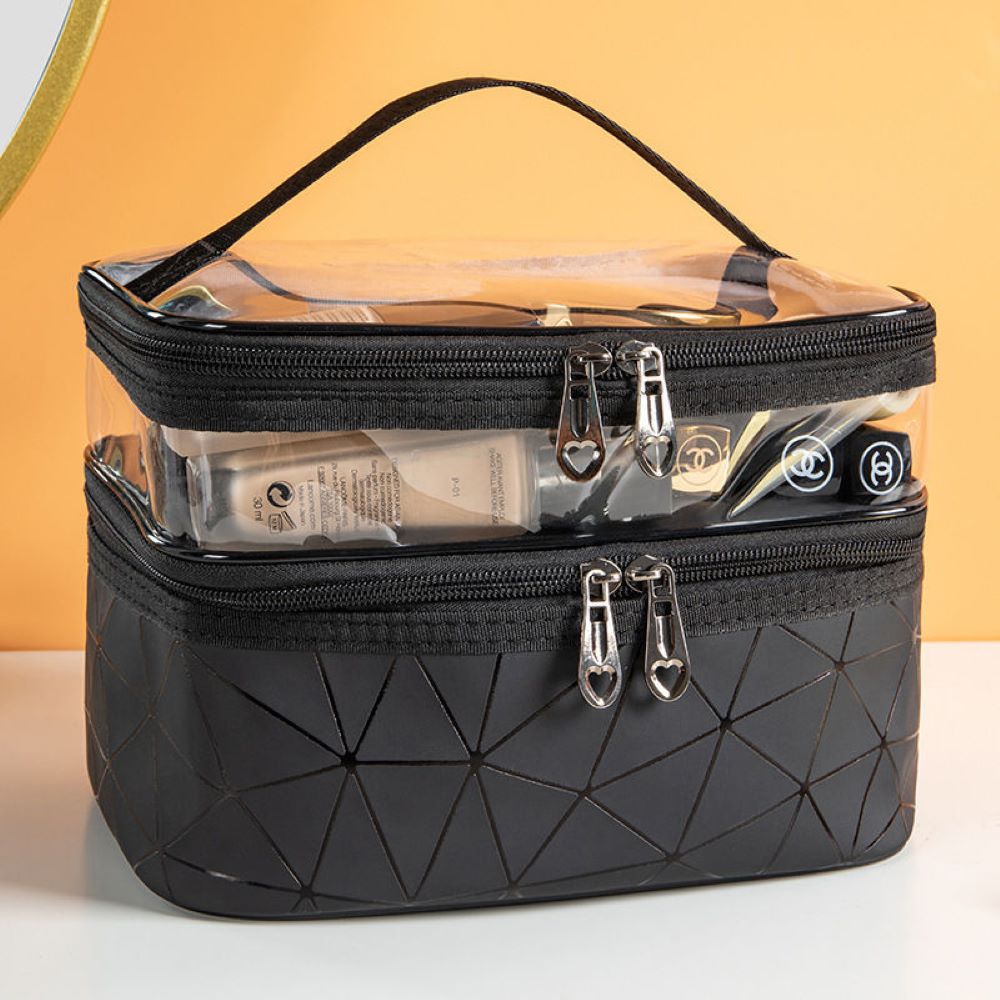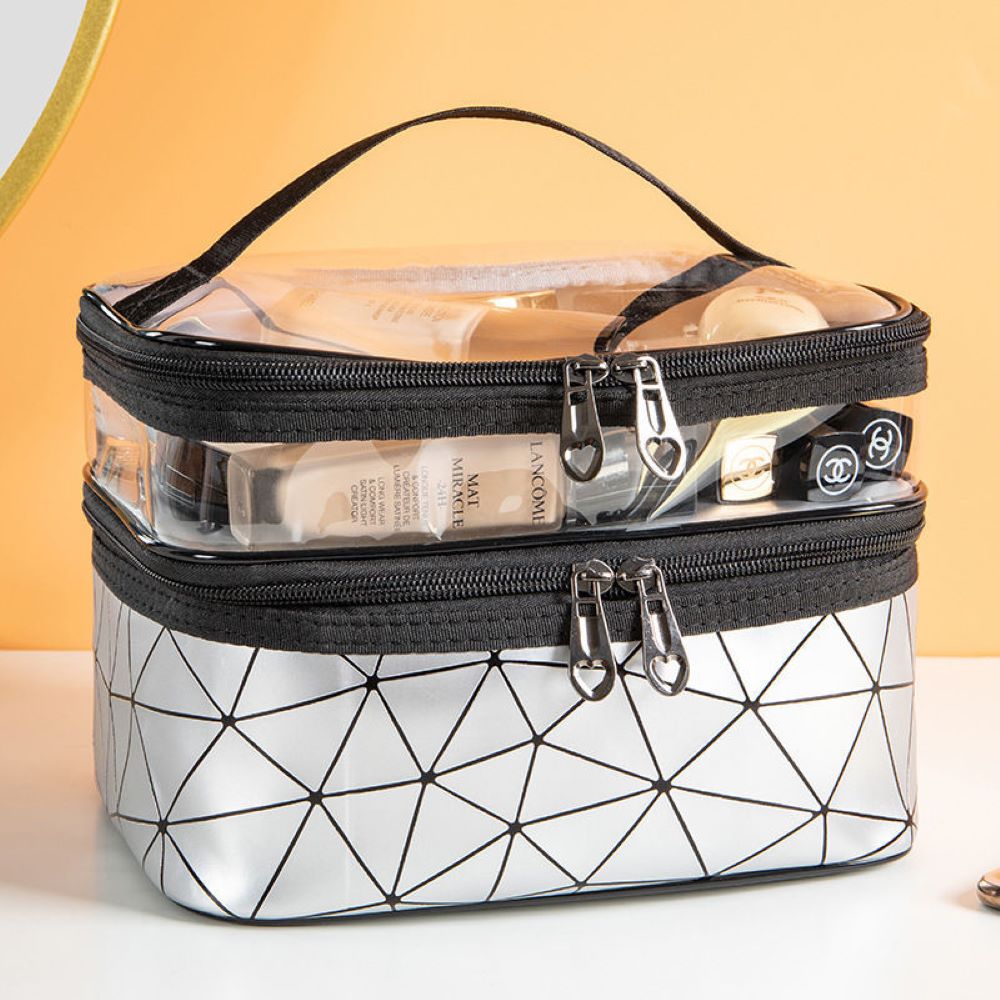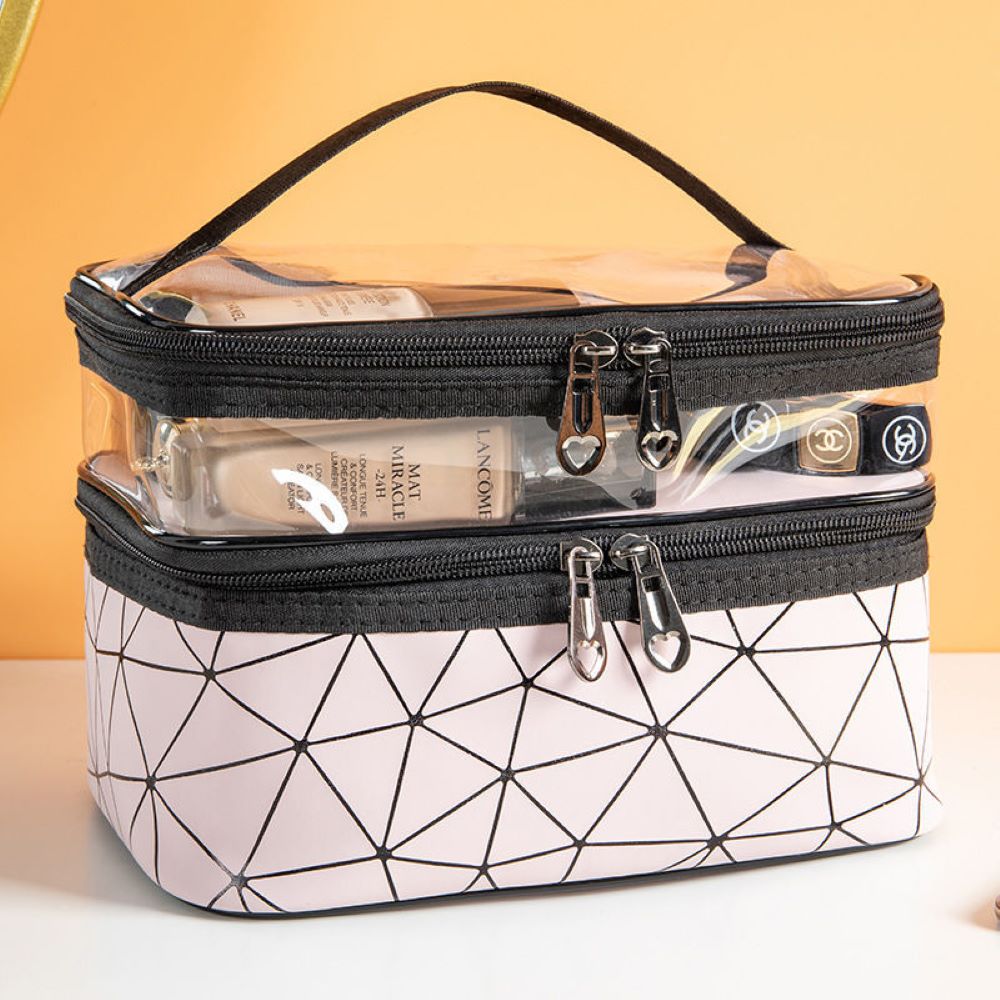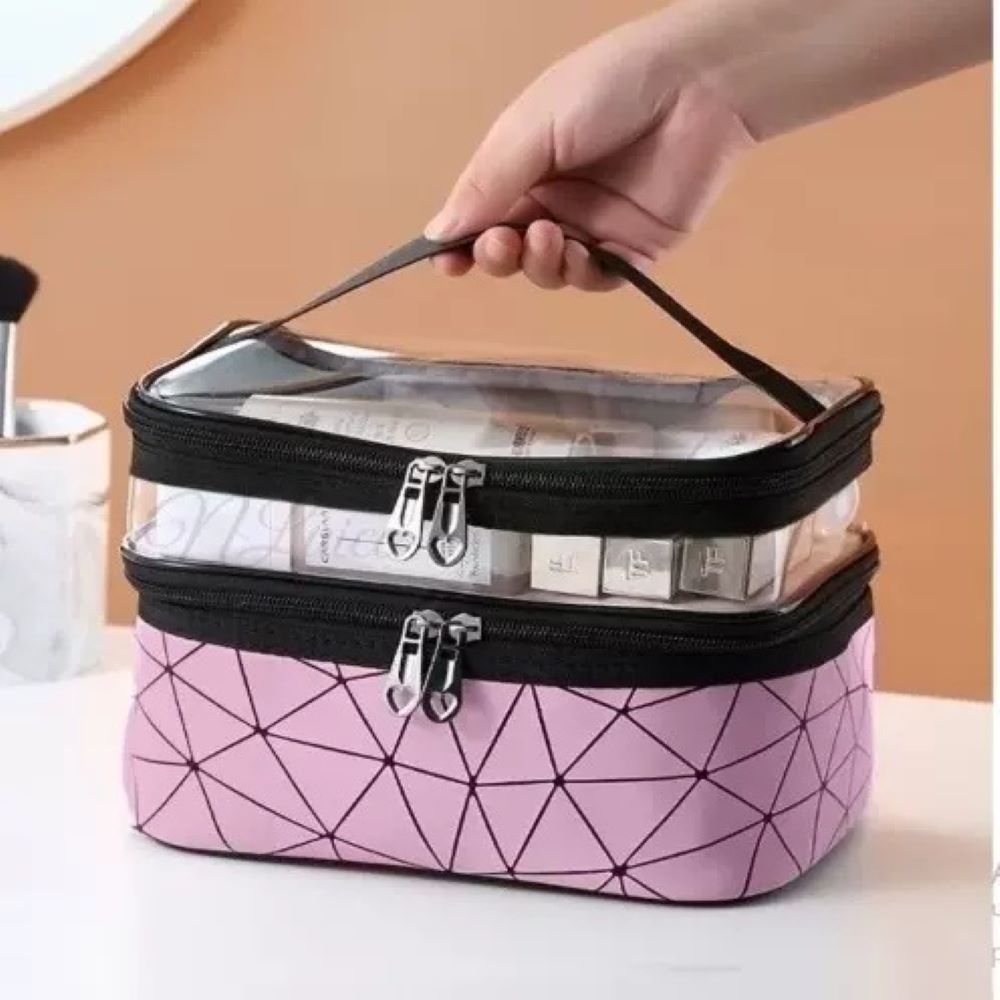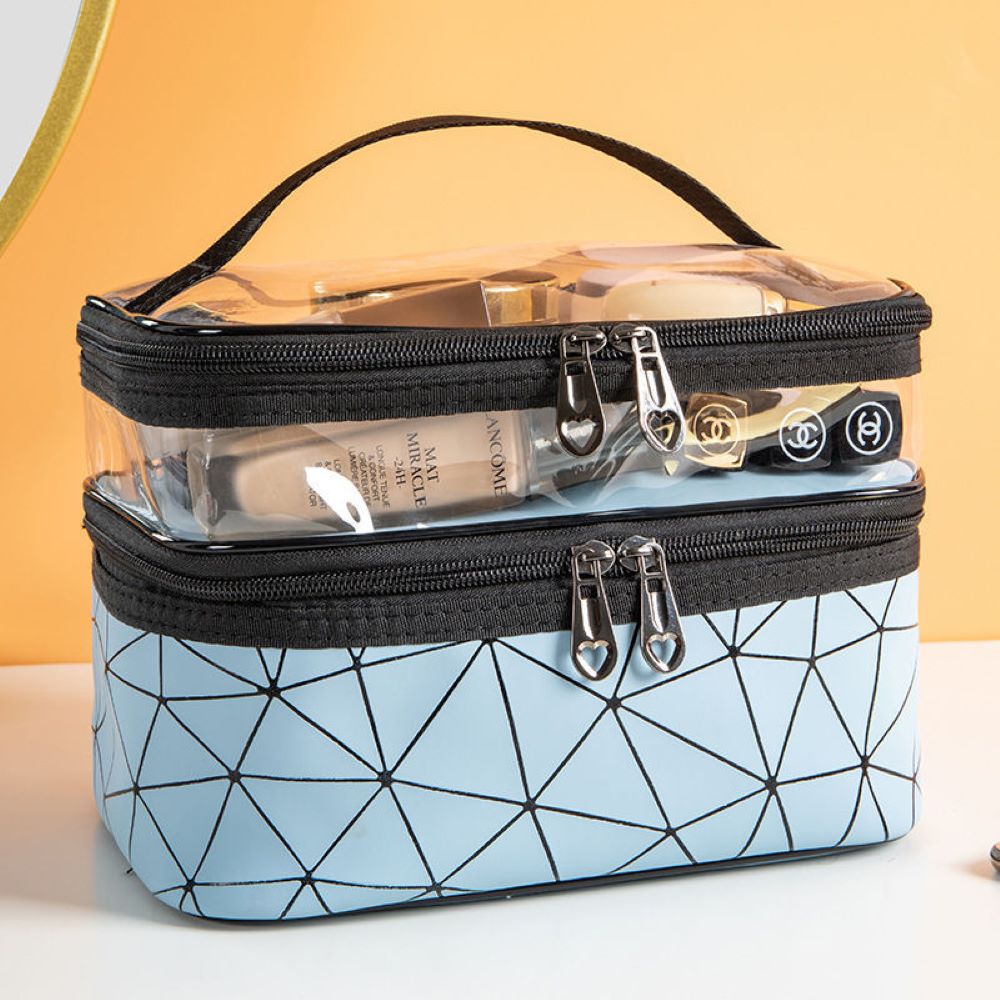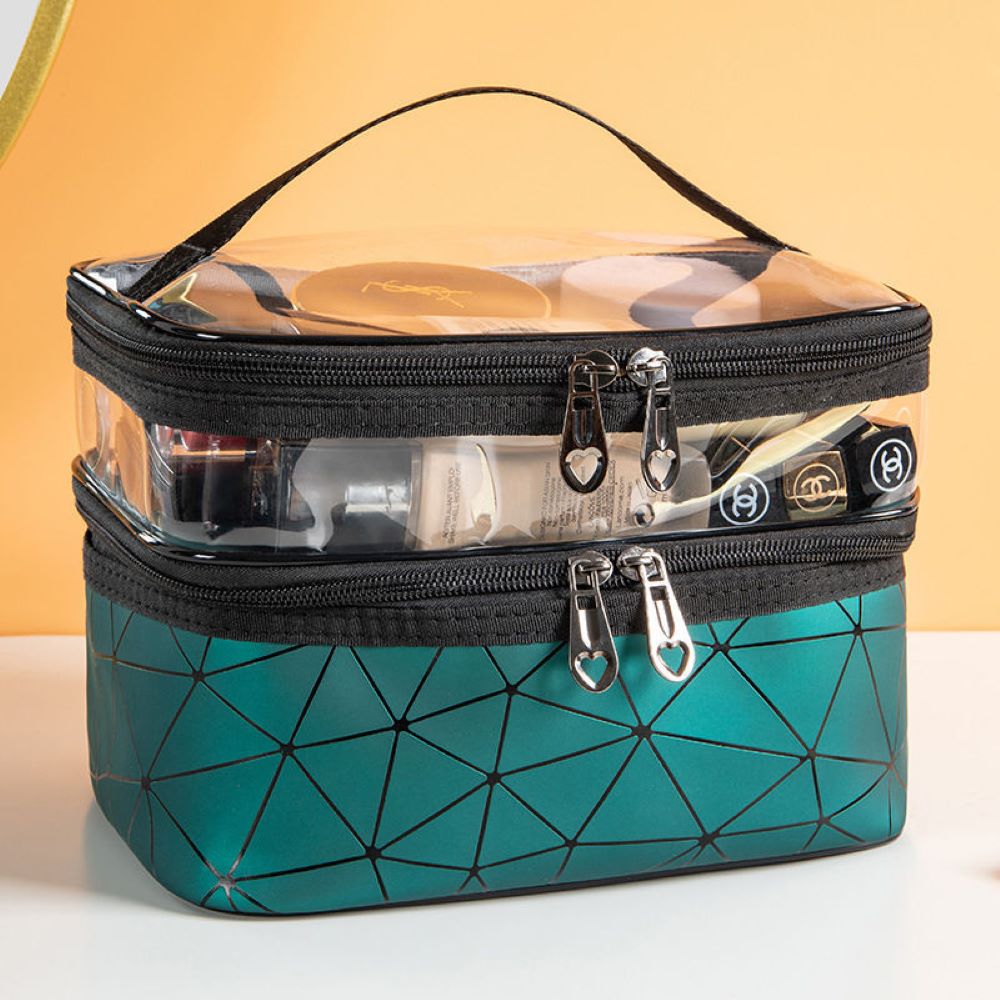 Never struggle to find your makeup or toiletries again with the Makeup Double Layer Bag!
How does our product solve your problem?
The Makeup Double Layer Bag is a two-layer travel cosmetic case and toiletry organizer with a large capacity. Its waterproof and durable material protects your makeup and toiletries from dust and water, while its elastic bands and clear compartments keep your essentials organized and easily accessible.
What benefits can you get from our product?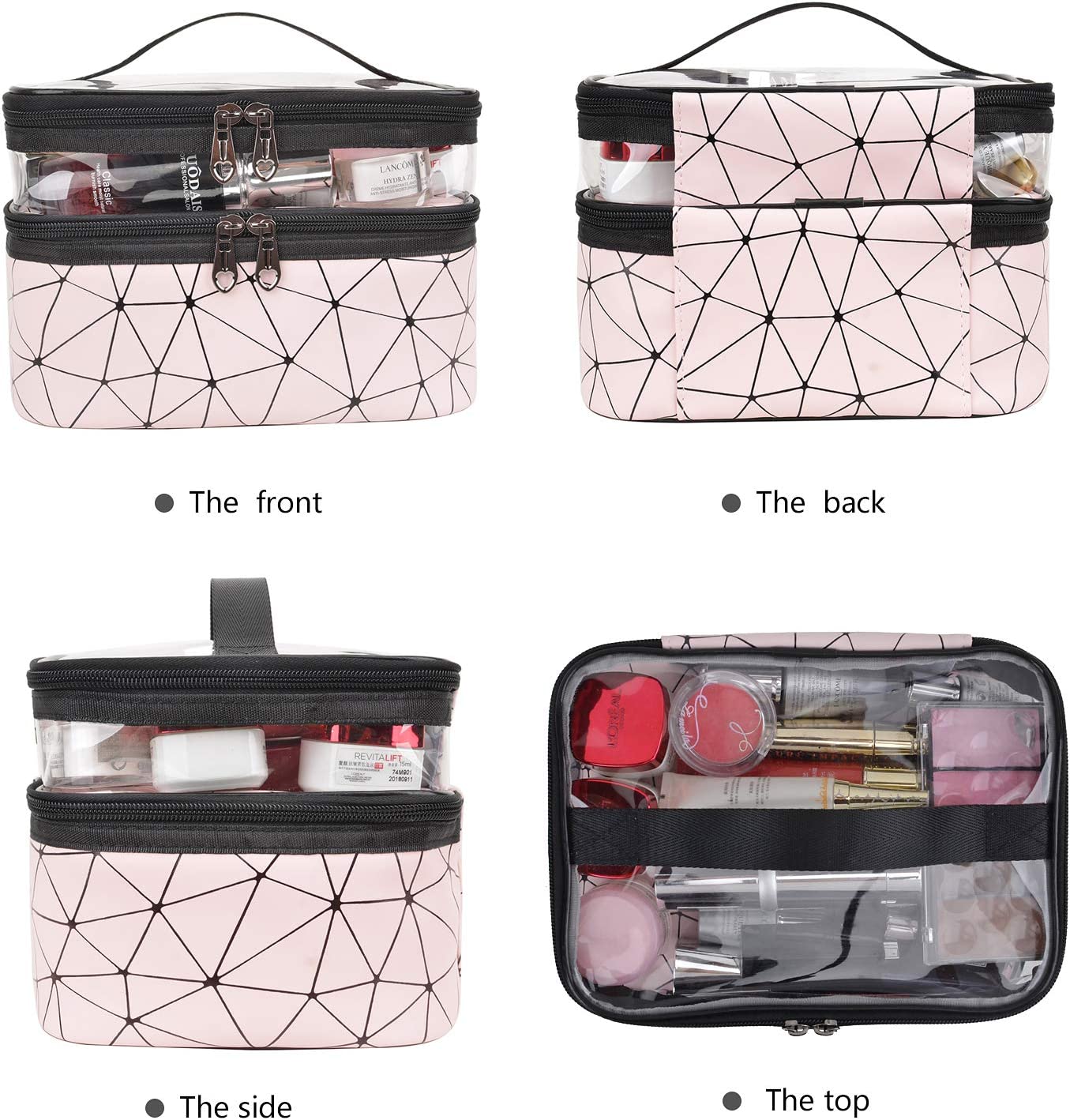 Large Capacity
The Makeup Double Layer Bag has a spacious design that can hold a variety of makeup and toiletries, such as makeup brushes, lipstick, eye shadow, concealer, mascara, and more, making it a great choice for those who need to carry a lot of items on their travels.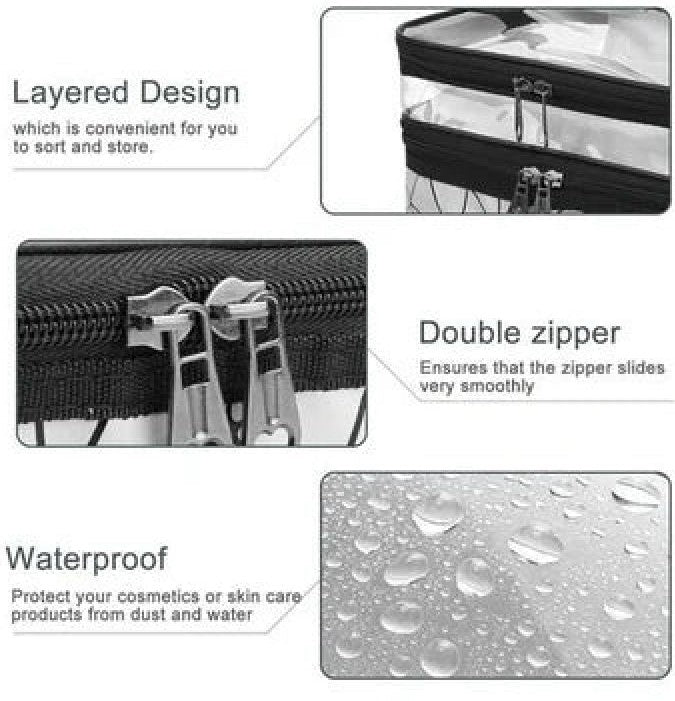 Durable and Waterproof
Made from quality PVC and leather material, this bag is not only durable but also waterproof, ensuring that your cosmetics and skincare products stay dry and protected from water damage.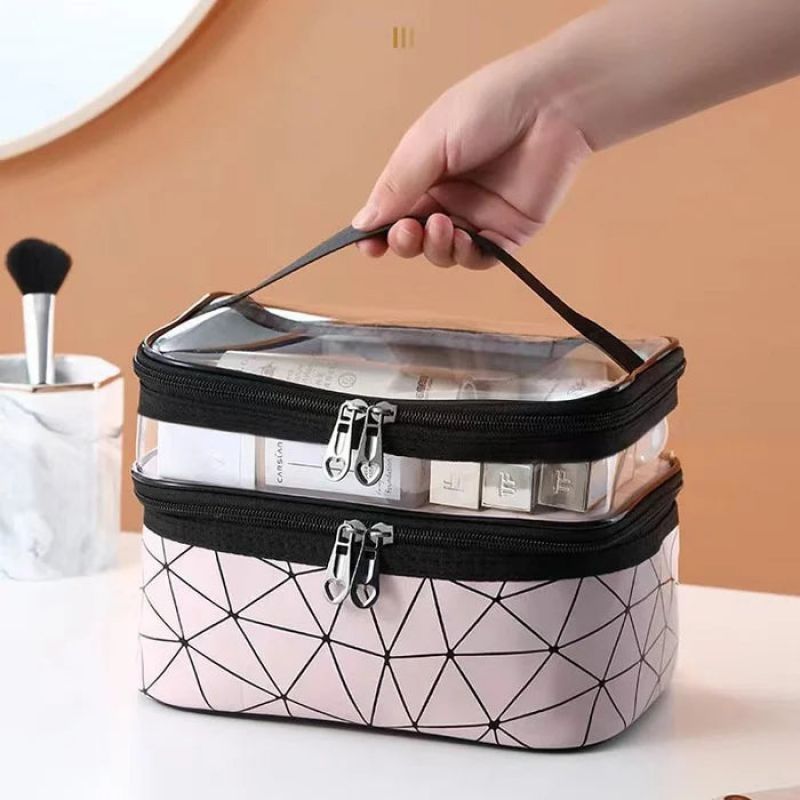 Easy to Clean
The wipe-to-design of this cosmetic bag makes it easy to clean, so you can keep it looking fresh and new even after multiple uses.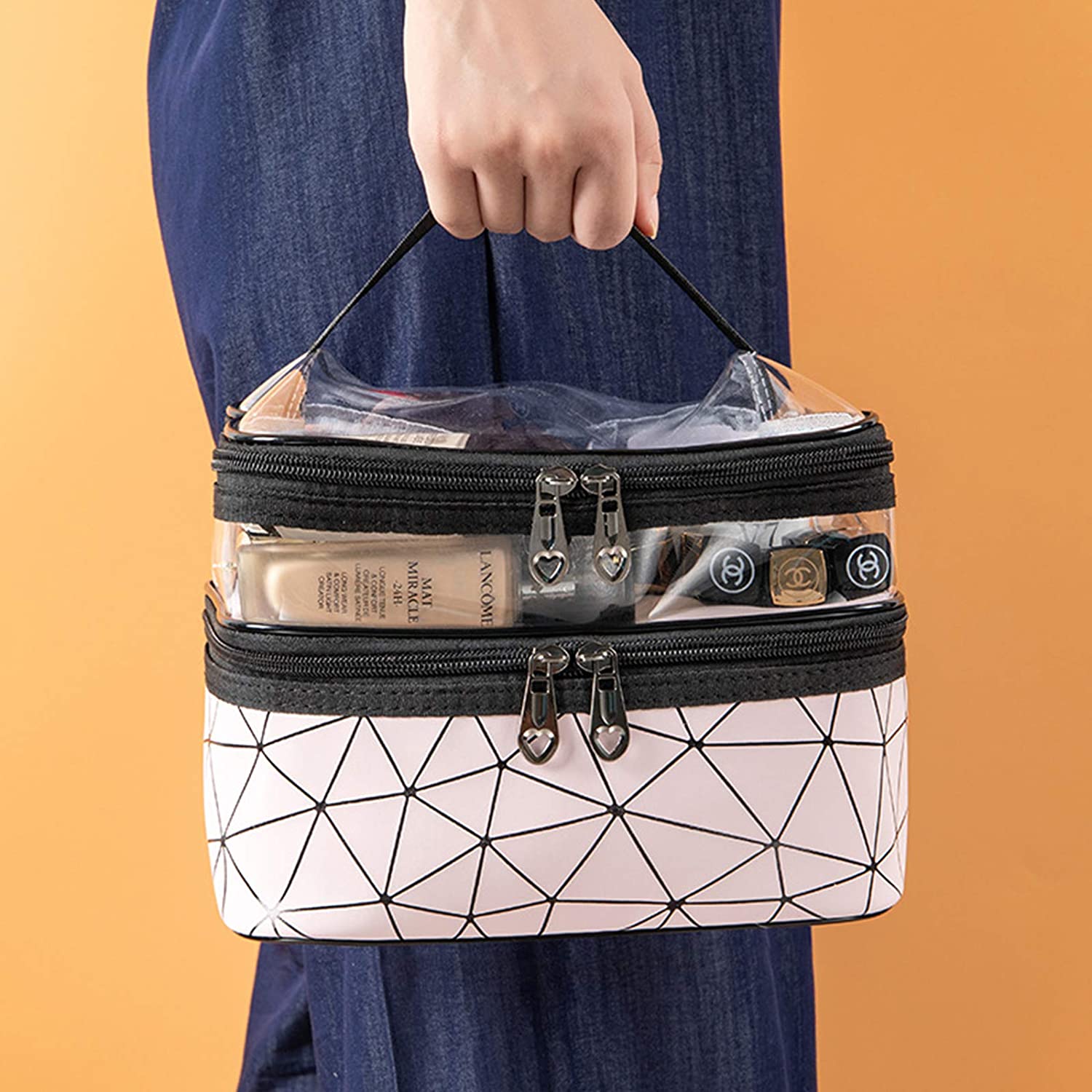 Two-Layer Design
With its two-layer design, the Makeup Double Layer Bag offers dry and wet separation, ensuring that your cosmetics and skincare products are organized and easy to find. The elastic bands in the lower layer also help to keep your makeup brushes in place, making it a practical and functional choice for your travels.
Main Features
Spacious design
Waterproof material
Two-layer organization
With its durable material and clever two-layer design, the Makeup Double Layer Bag is a must-have for any beauty enthusiast on the go!
This double-layer cosmetic bag, the upper fabric is made of transparent PVC material, the height of the upper layer is 1.96 inches.
The lower fabric is made of PU material. The height is 3.96 inches.
Novel design and easy to use. When you travel, this travel makeup bag will bring you great convenience. It is also a beautiful gift for friends, mothers, and colleagues.
Say goodbye to water damage and hello to convenience with this waterproof and spacious travel cosmetic case!
Stylish design

The top of this makeup bag is a transparent space, allowing you to clearly see the cosmetics inside. easy to use.

This cosmetic bag has double zippers on each layer. Easy to open.

The first layer can store small items such as nail polish, lipstick, puff and so on.

Because they are transparent materials, you can easily find them.

The second floor is a slightly larger space. It can store larger items such as facial cleanser, shampoo, and milk. It is worth mentioning that there are 6 storage spaces on the upper part of this layer, which are made of elastic. It can store your makeup brushes, eyebrow pencils and other items.
More info
Specifications

Material: TPU+Leather
Product size: 23*16*17 cm
Product weight: 300 g
FAQs

Is the Makeup Double Layer Bag waterproof?
Yes, the bag is made of a waterproof material that will protect your cosmetics and toiletries from water damage.
How big is the bag, and how much can it hold?
The bag measures 23x17x16cm (9.1x6.7x6.3) and has a two-layer design with plenty of room to hold your makeup, toiletries, and other travel essentials.
Can the bag be easily wiped clean?
Yes, the bag is designed to be easy to clean and can be wiped clean with a damp cloth or towel.
Are there any compartments to help with organization?
Yes, the bag features two large compartments with clear separation between them, allowing you to keep your dry and wet items separate. The lower compartment also includes elastic bands to help keep your makeup brushes in place.
Is the bag easy to carry around while traveling?
Yes, the bag features a reinforced handle that makes it easy to carry with you wherever you go, whether you're on a business trip, on vacation, or just out and about for the day.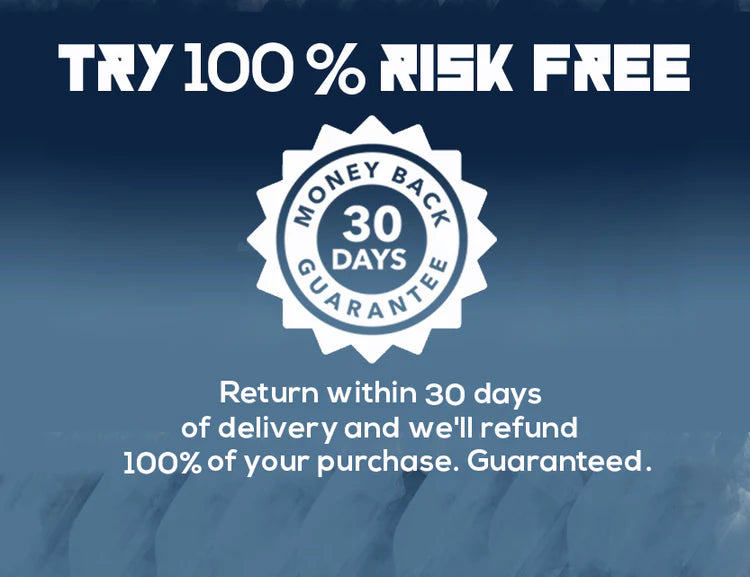 Didn't see the results you expected from our product?
You're covered by our 30 day money back guarantee. If you are unhappy with your purchase, please return merchandise and receive a full product refund for your order less any shipping and processing.