Regular price
Sale price
£24.95 GBP
Unit price
per
Sale
Sold out
Flawless Finish: Matte Oil Control Concealer Foundation for Perfect Makeup
Achieve a stunning, matte complexion with our Makeup Foundation Matte Oil Control Concealer Foundation.
This revolutionary formula effortlessly blends, providing full coverage while controlling excess oil for a flawless, long-lasting finish.

View full details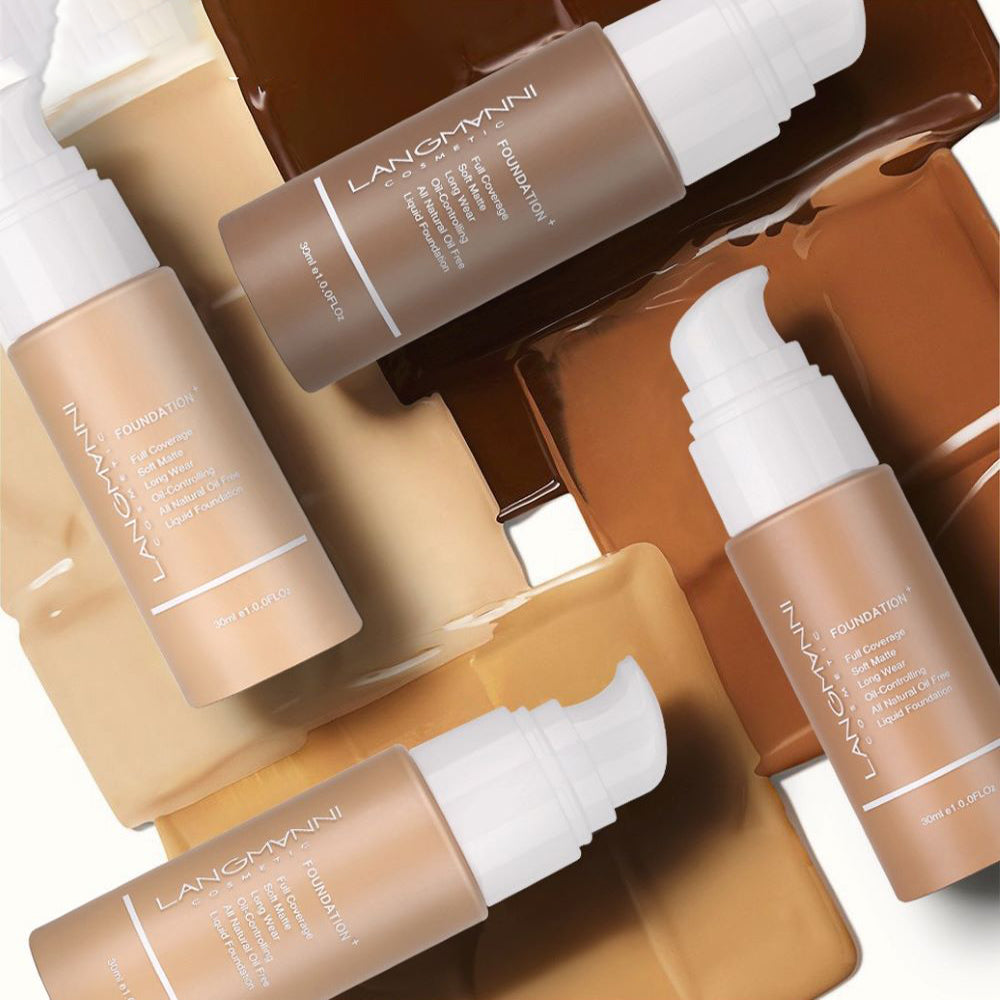 Experience the ultimate coverage and concealing power for a picture-perfect finish!
Our Makeup Foundation Matte Oil Control Concealer works by utilizing a revolutionary formula that combines oil control properties with full coverage. It effectively controls excess oil, provides a matte finish, and conceals imperfections for a flawless and long-lasting makeup look.
Transform your skin with a smooth and radiant look that enhances your natural beauty!
Long-lasting Perfection
Fade-resistant and durable, our Makeup Foundation Matte Oil Control Concealer ensures a flawless complexion that lasts all day, giving you the confidence to shine.
Hydration and Coverage
Experience the perfect blend of moisture and coverage with our concealer. It deeply moisturizes your skin while providing excellent concealing effects, leaving you with a natural, radiant look.
Smoother, Healthier Skin
Our concealer not only covers imperfections but also helps improve the overall texture of your facial skin. It smoothes and nourishes, leaving you with a healthier and more even complexion.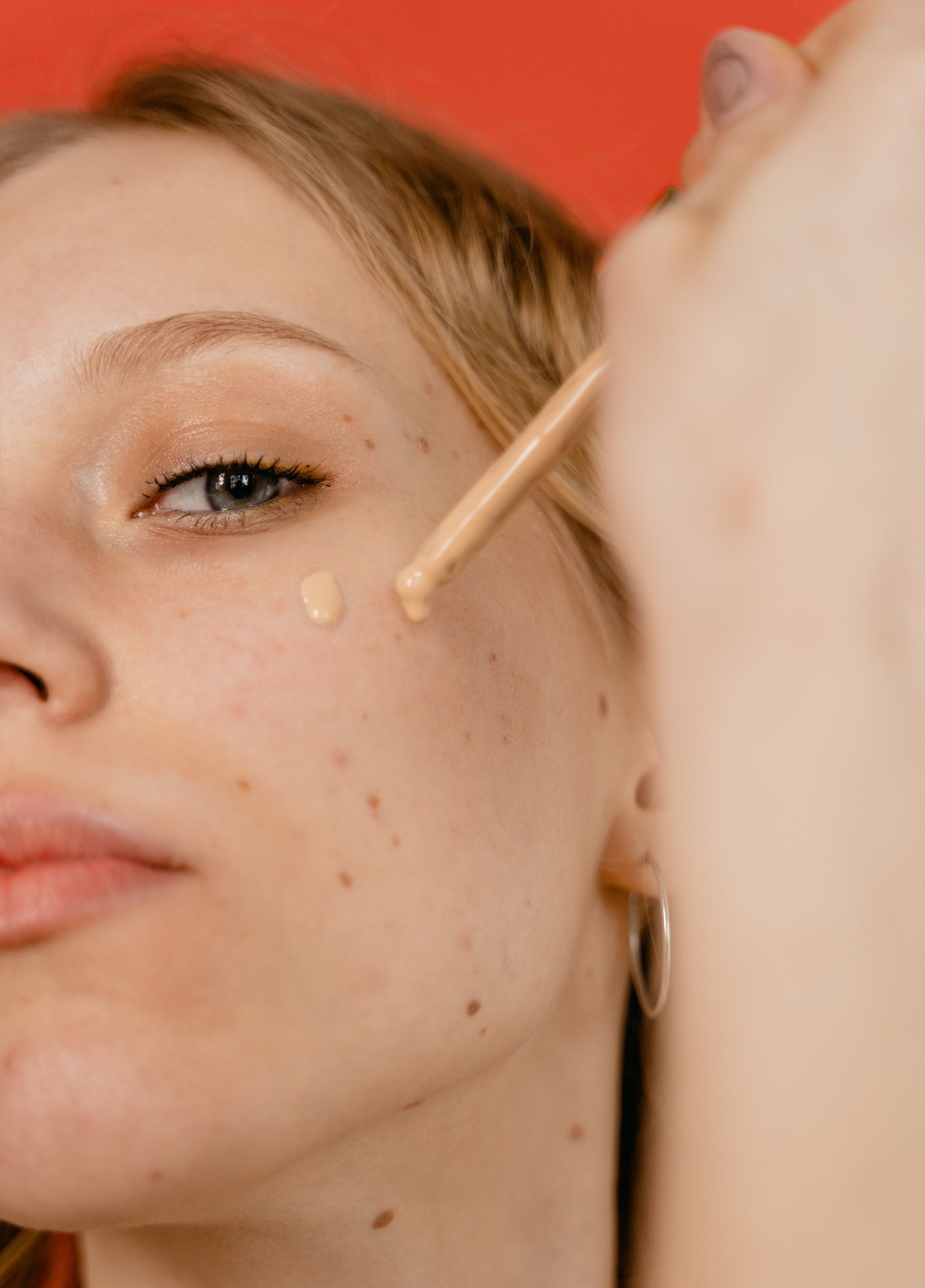 Versatile and Convenient
Suitable for all seasons and occasions, our concealer is your go-to makeup companion. Whether it's for the office, a special event, or casual gatherings, it ensures easy application, lightweight feel, and long-lasting results. Plus, its portable size makes it perfect for both home and travel use.
● Matte Finish
● Oil Control
● Full Coverage
Say goodbye to oily shine and hello to a flawless matte complexion that lasts all day!
From office to party, our Makeup Foundation Matte Oil Control Concealer is your secret to a confident and stunning appearance!
More info
Specifications

Product Category:Foundation
Applicable Skin Type: Universal
Whether Sun Protection: Yes
Effect:Concealer
Shelf Life: 3 Years
Colour: Wheat
Net Content: 30 ml
FAQs

Is the Makeup Foundation Matte Oil Control Concealer suitable for all skin types?
Yes, our concealer is designed to work well with all skin types, including oily, dry, and combination skin.

Can I wear this concealer for long periods of time without it fading or becoming patchy?
Absolutely! Our long-lasting formula ensures that the concealer stays put throughout the day, providing you with a flawless look that won't fade or become patchy.

Is the Makeup Foundation Matte Oil Control Concealer waterproof?
Yes, our concealer is waterproof, making it ideal for humid climates, sweaty workouts, and even rainy days.

Will this concealer clog my pores or cause breakouts?
Our concealer is non-comedogenic, which means it won't clog your pores or cause breakouts. It is formulated to be gentle on the skin while providing excellent coverage.

Can I use this concealer as a foundation as well?
While our concealer is primarily designed for spot coverage, it can also be used as a foundation for overall coverage if desired. However, for best results, we recommend using it in conjunction with a dedicated foundation product.

How do I choose the right shade of concealer for my skin tone?
We offer a range of shades to suit different skin tones. We recommend selecting a shade that closely matches your natural skin tone or going slightly lighter for brightening effects. If you're unsure, our customer support team can assist you in finding the perfect shade.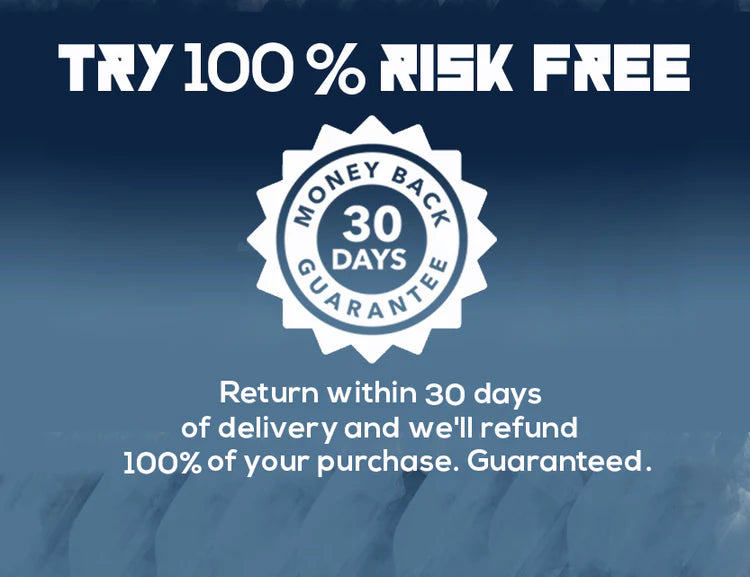 Didn't see the results you expected from our product?
You're covered by our 30 day money back guarantee. If you are unhappy with your purchase, please return merchandise and receive a full product refund for your order less any shipping and processing.