Regular price
Sale price
£37.95 GBP
Unit price
per
Sale
Sold out
Revitalight: 3-Color LED Facial Mask for Youthful Skin
The 3 Colors LED Facial Mask is a cutting-edge Photon Therapy Anti Wrinkle Facial Mask Machine designed to tighten and rejuvenate the skin.
This LED Light Beauty Device emits three different colors of light to target various skin concerns, promoting a more youthful and radiant complexion.
View full details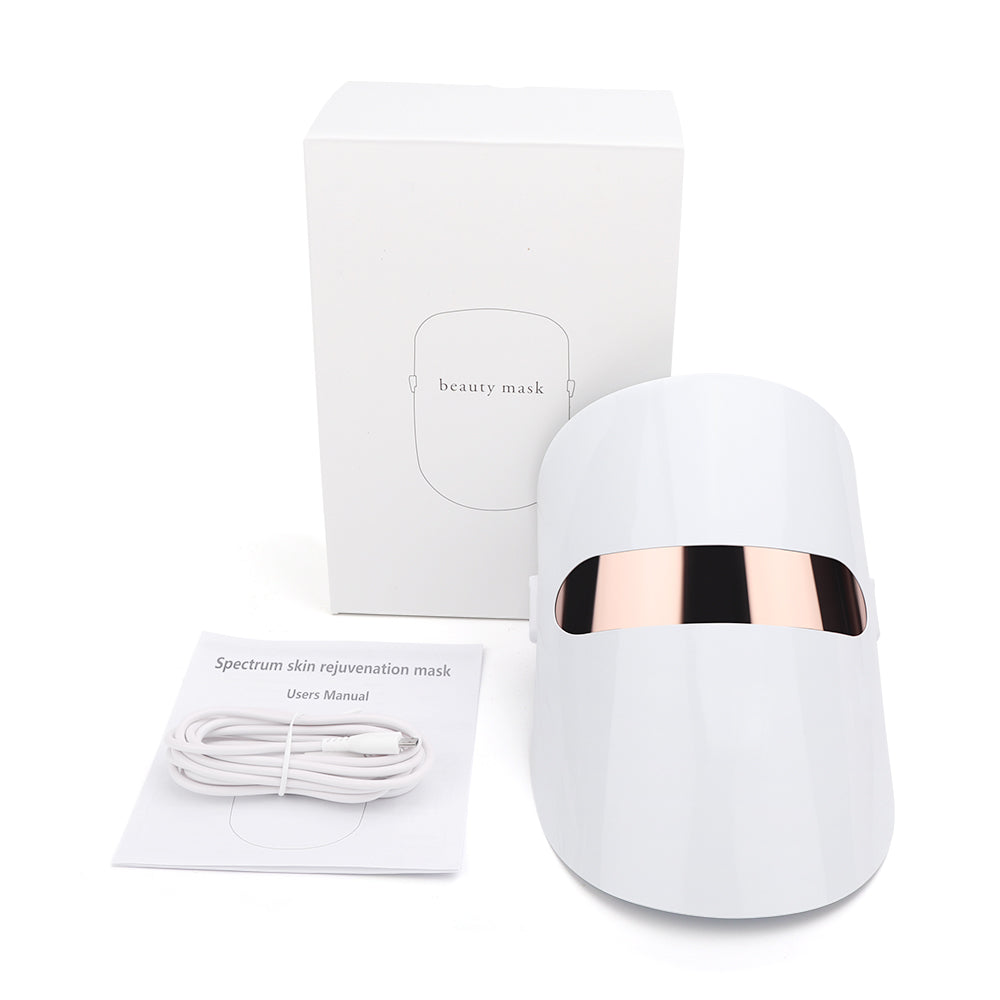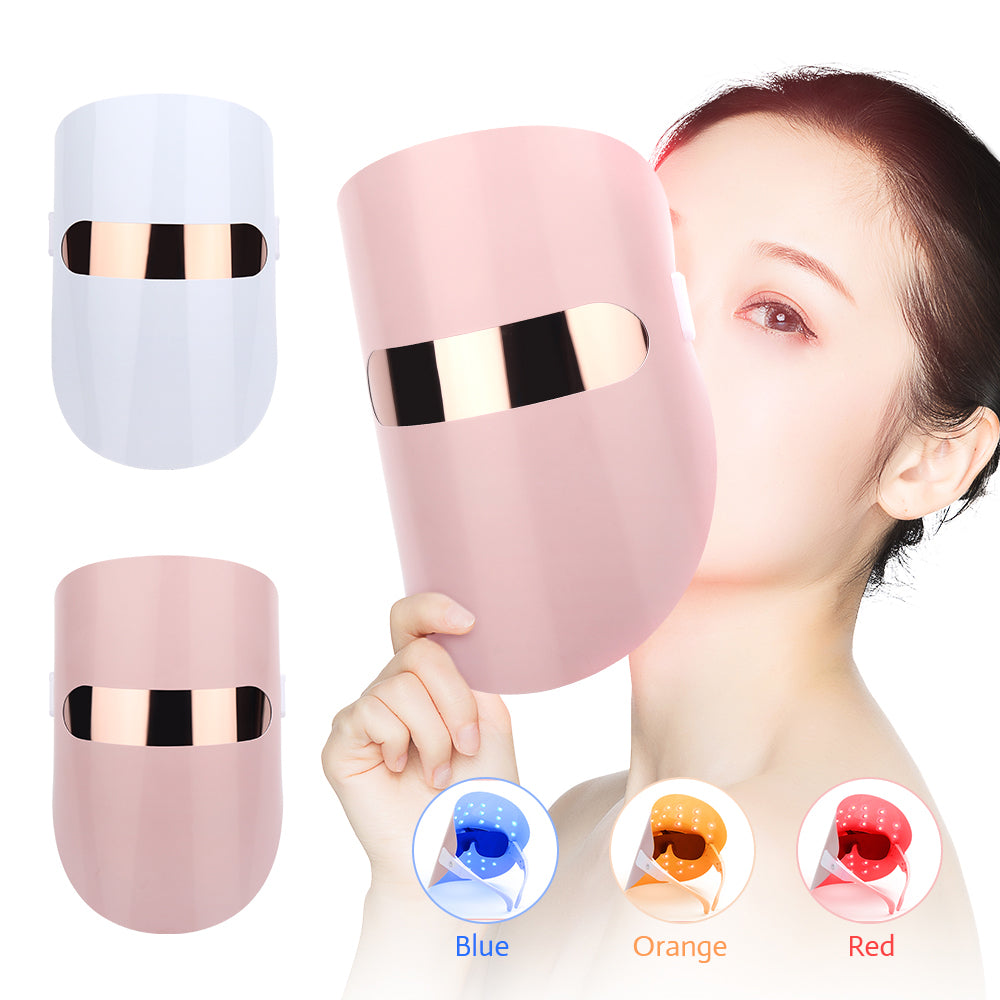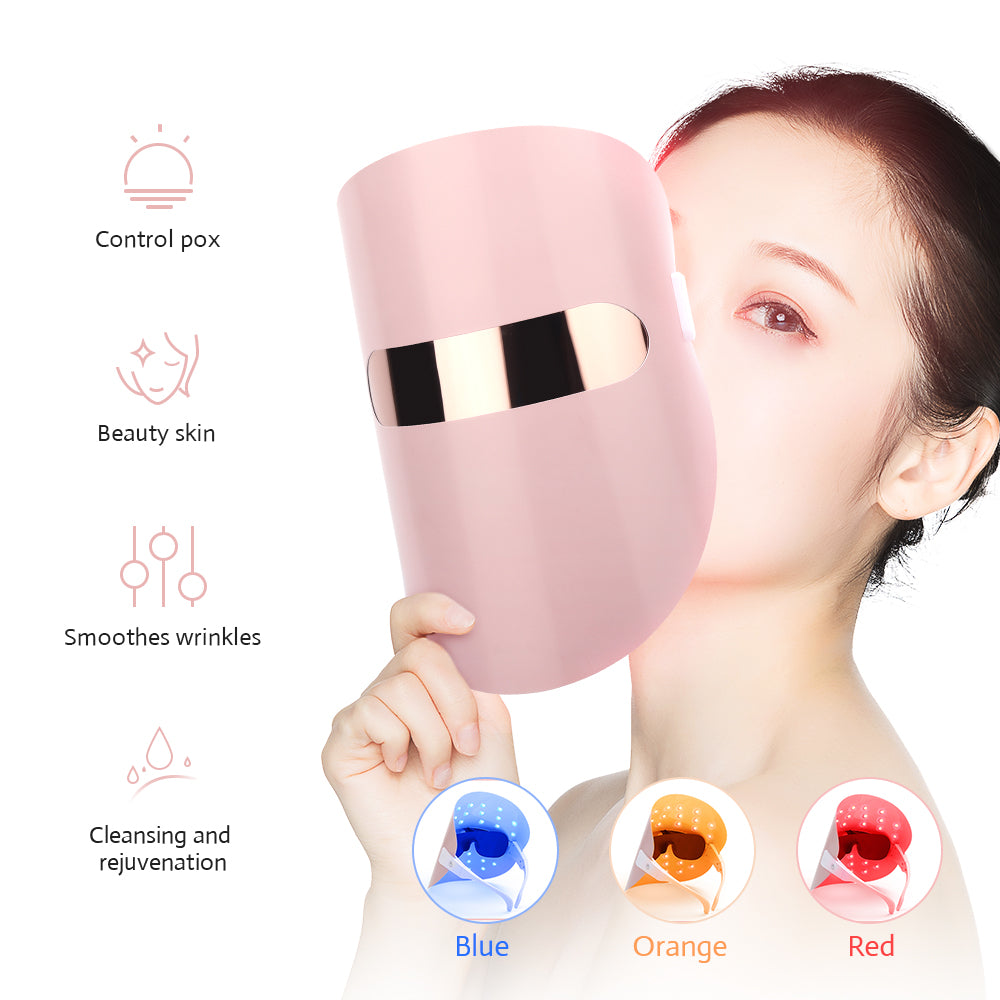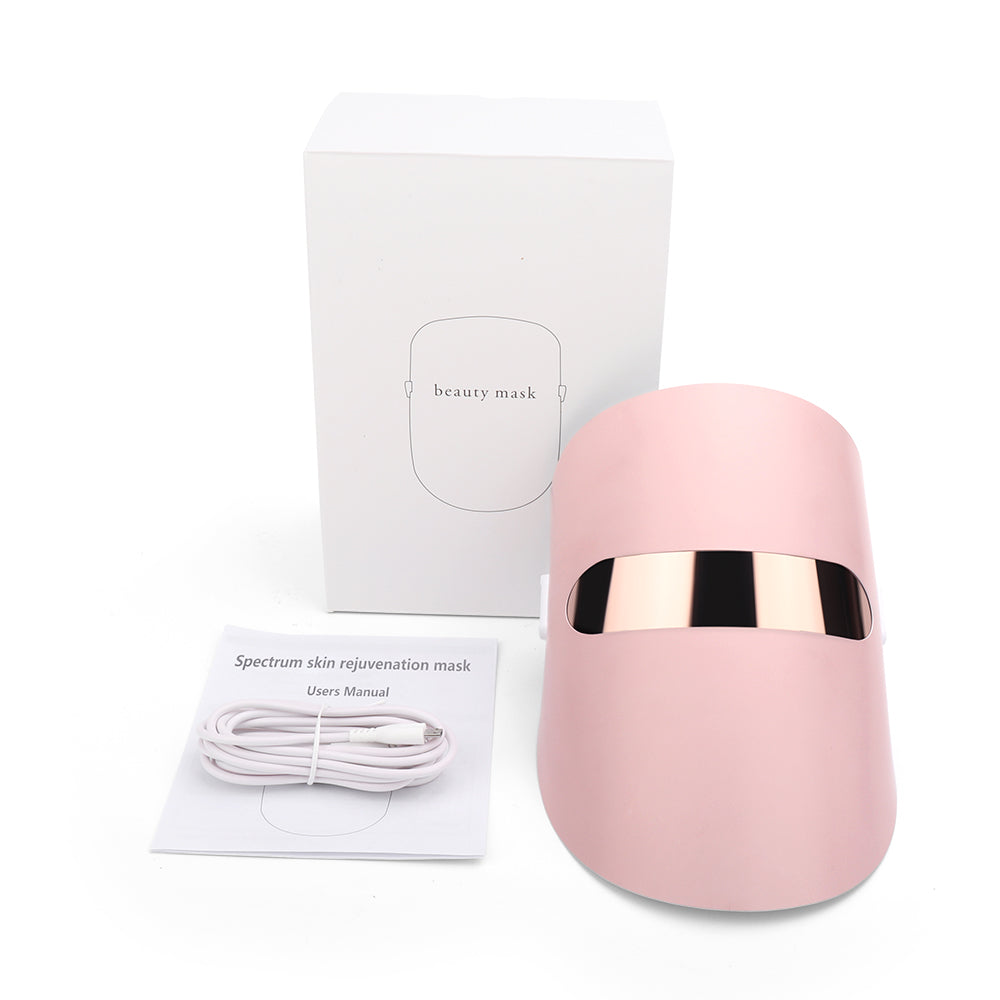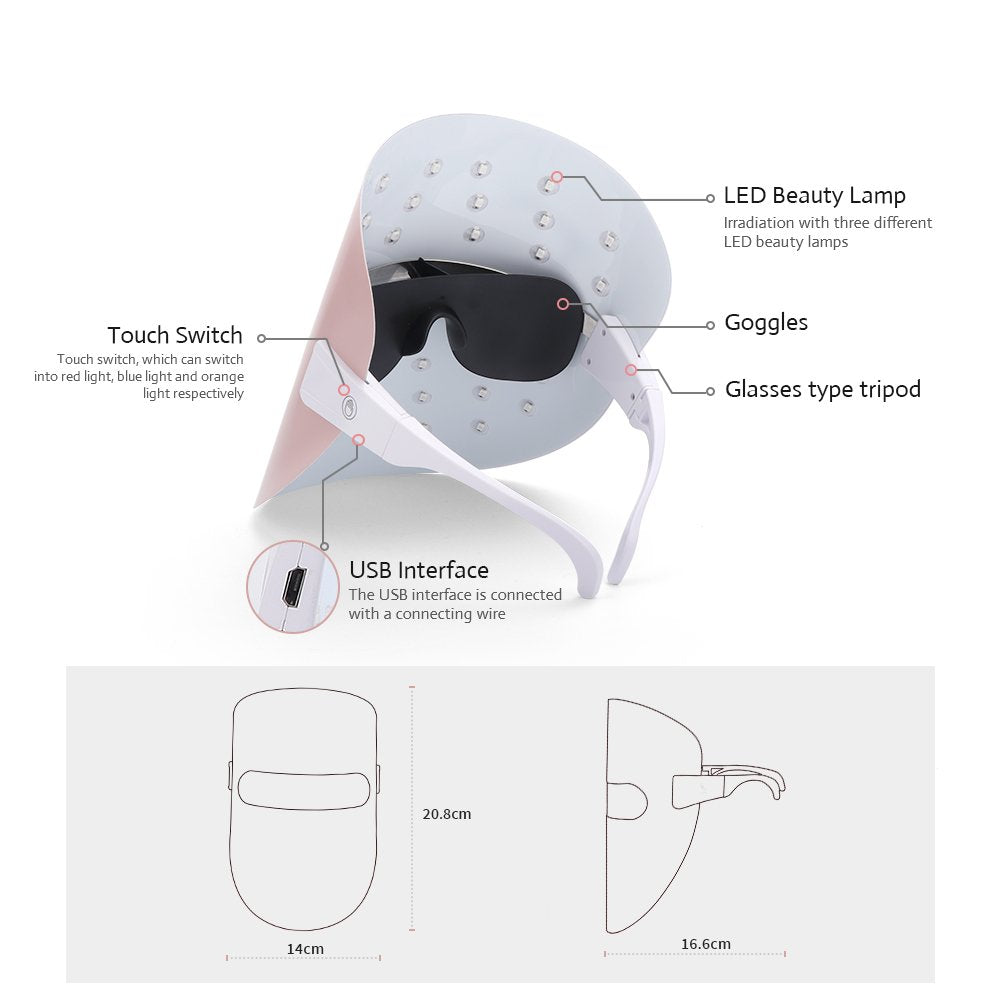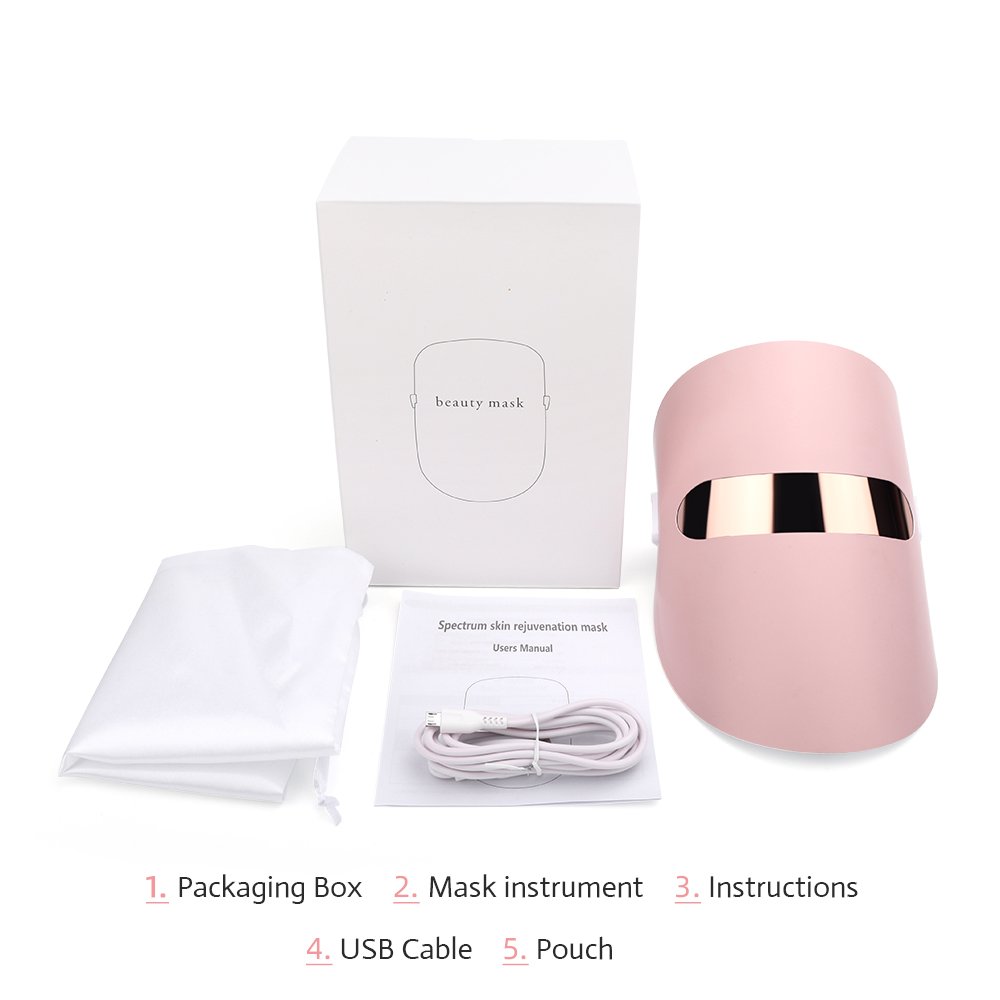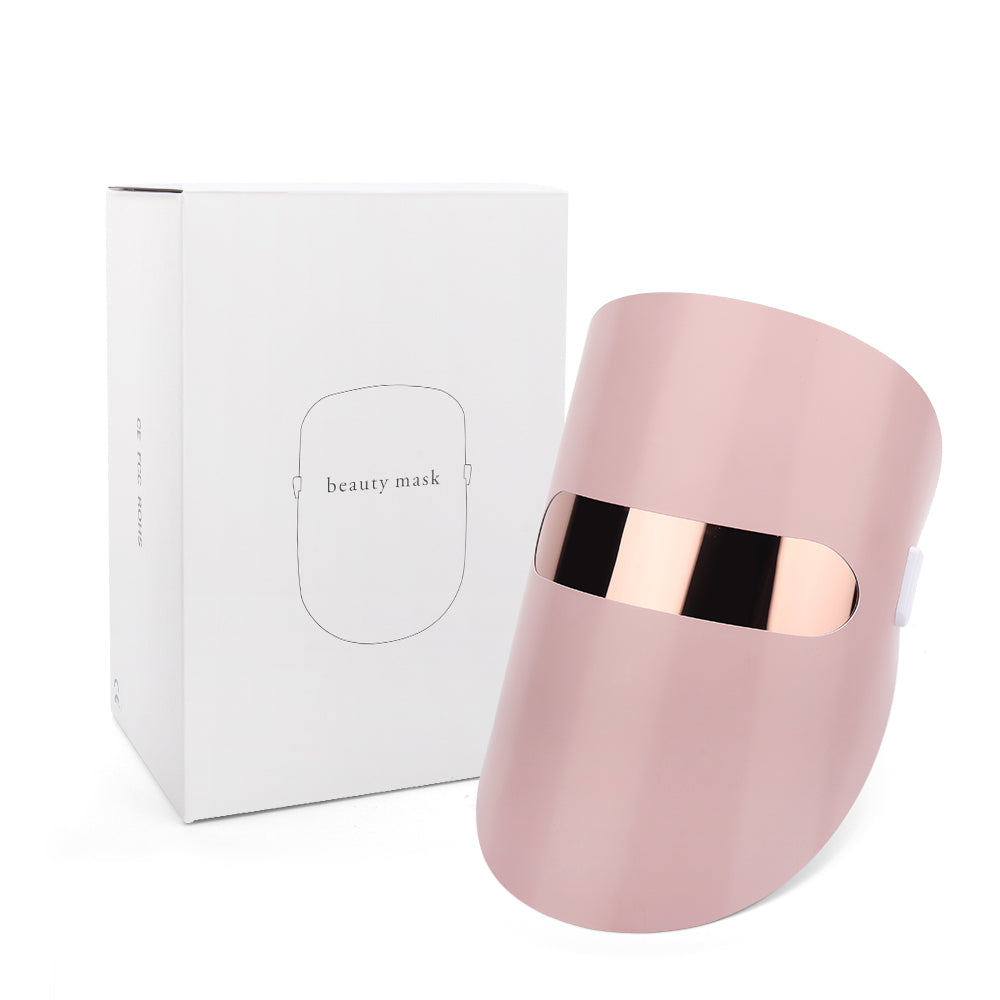 Transform your skin and witness the incredible results of this Anti Wrinkle Facial Mask Machine!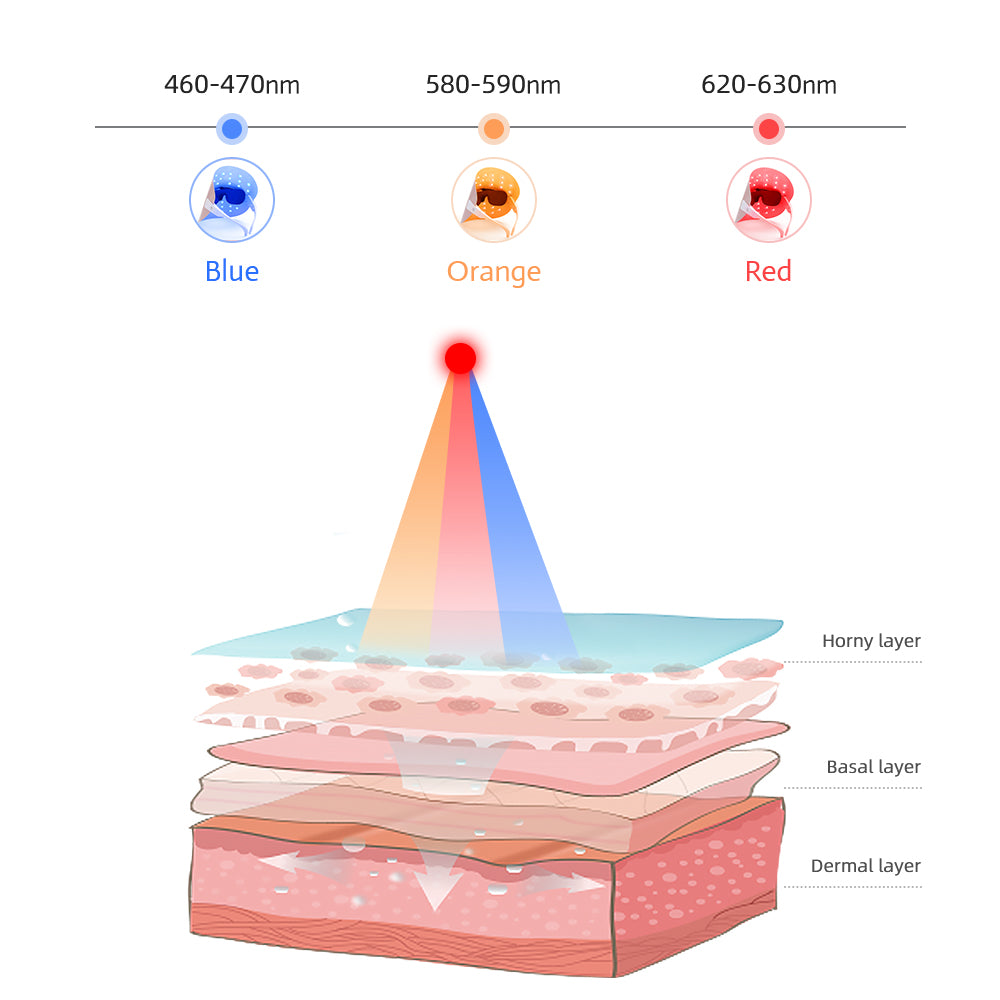 The 3 Colors LED Facial Mask utilizes Photon Therapy, where three different LED light colors (red, blue, and green) penetrate the skin at varying depths. The light stimulates cellular activity, promoting collagen production, improving blood circulation, and targeting specific skin concerns, resulting in a rejuvenated, tightened, and more youthful appearance.
Unlock the secrets of radiant beauty and defy aging with this ultimate skincare companion!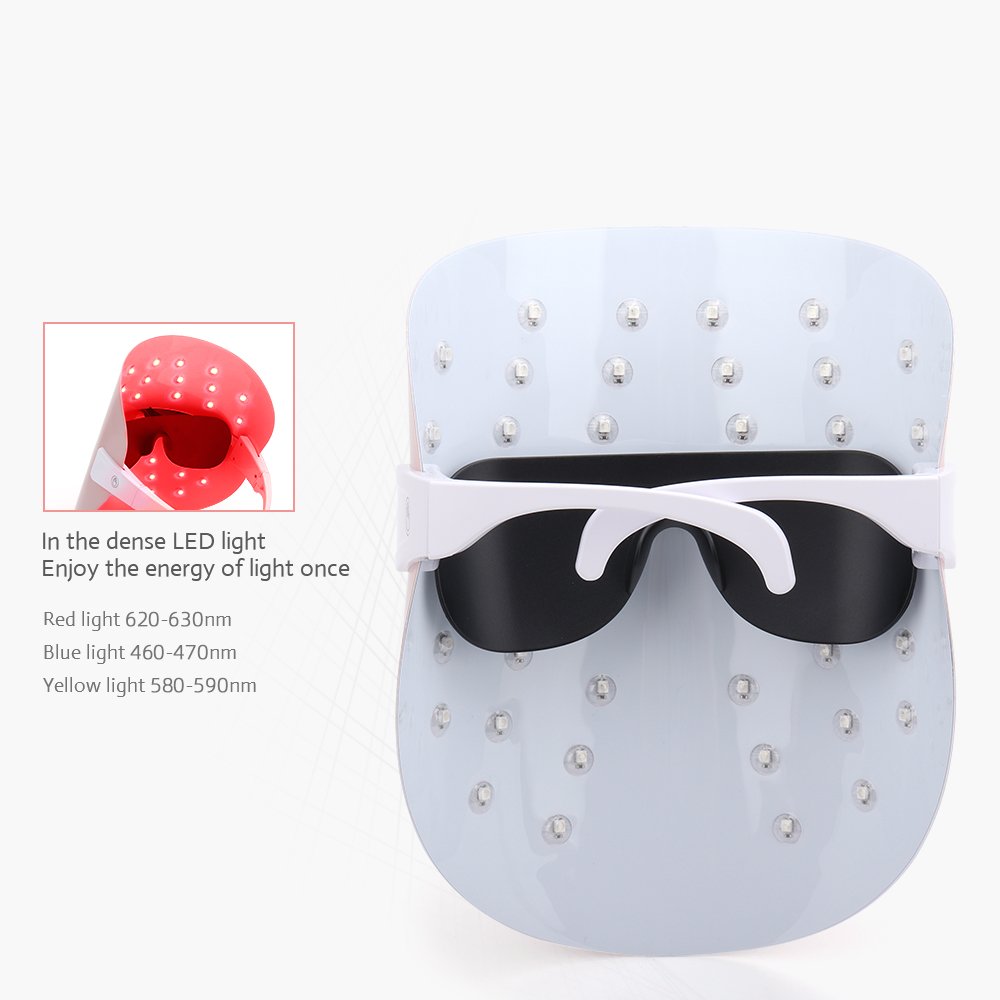 Anti-aging
The 3 Colors LED Facial Mask utilizes Photon Therapy to effectively reduce the appearance of wrinkles and fine lines, promoting a more youthful complexion.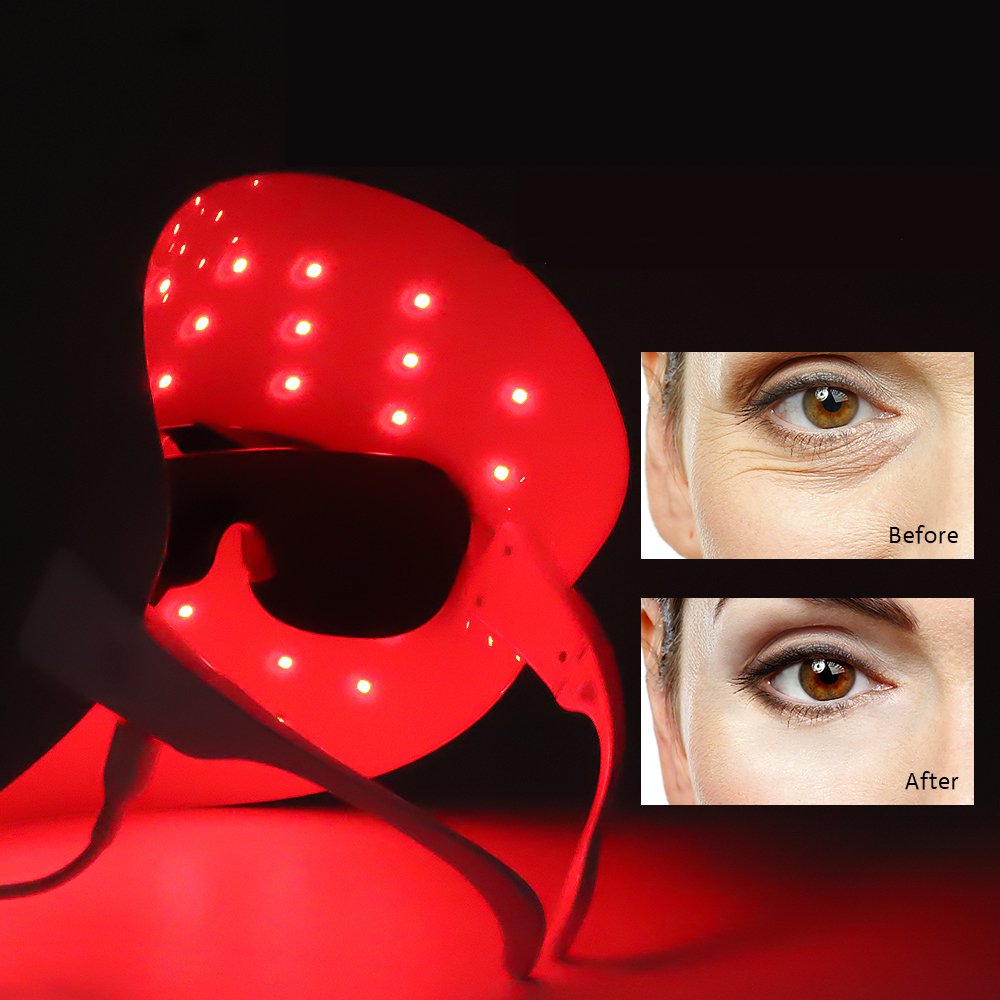 Skin Tightening
By stimulating collagen production, this LED Light Beauty Device helps to tighten and firm the skin, improving its overall elasticity and texture.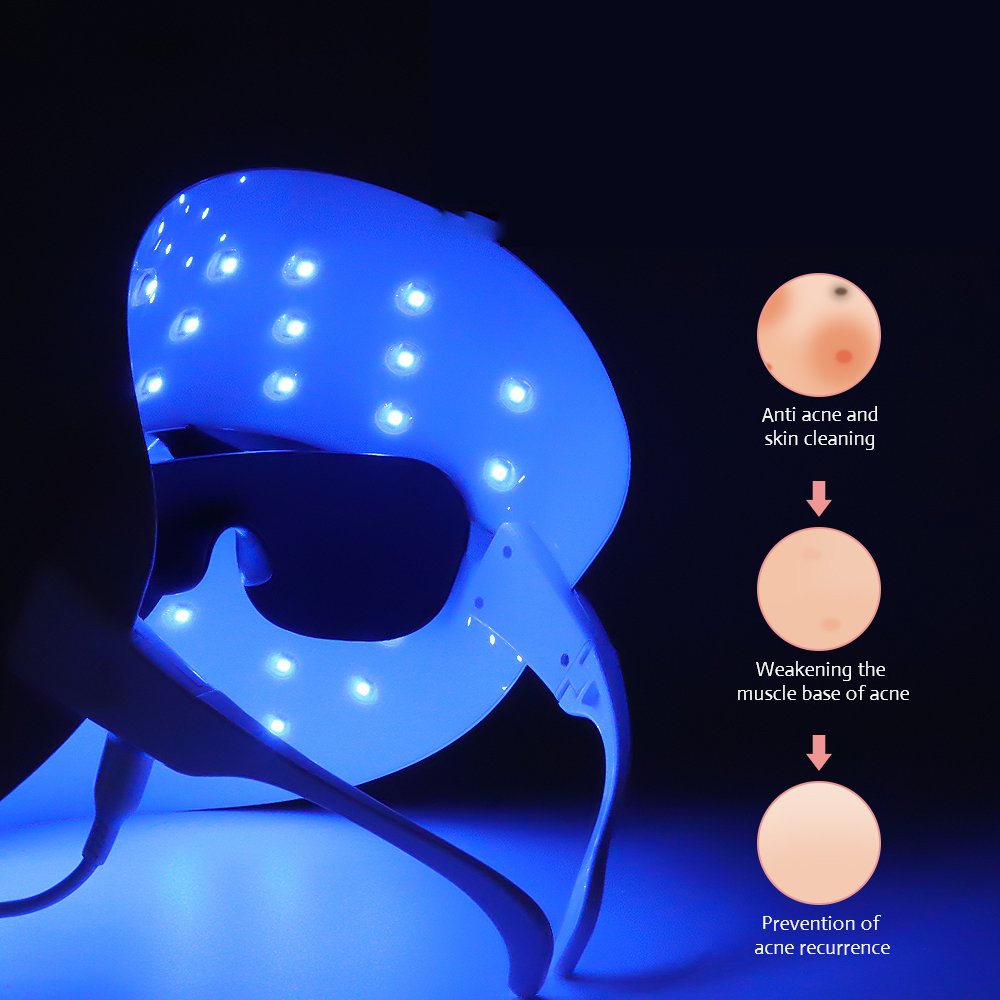 Rejuvenation
The three different LED light colors target specific skin concerns, such as redness, discoloration, and dullness, leaving your skin rejuvenated and revitalized.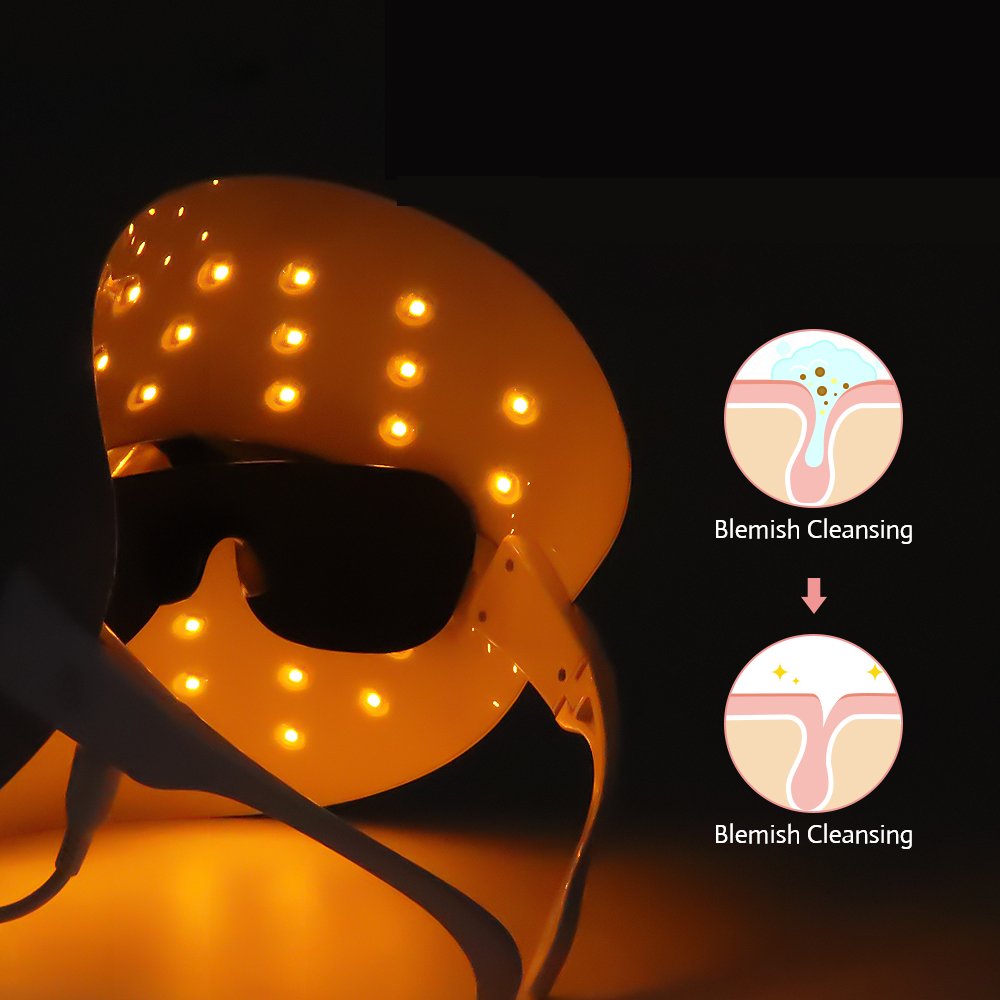 Safe and Non-Invasive
Unlike invasive cosmetic procedures, this facial mask offers a non-invasive and gentle approach to skincare, making it a safe and convenient option for achieving radiant and healthier-looking skin
● Photon Therapy
● Skin Tightening
● Collagen Boosting
Red light(620nm-630nm)

whitening pale spot,tender skin and anti-wrinkle,repair damaged skin,smooth the fine wrinkles,shrink pores,hyperplasia of collagen.

Blue light(460nm-470nm)

efficiently minimize and heal acne,Relax and restore balanced sensitive skin

Orange light(580nm-590nm)

improve coarse skin and wrinkle,redness, fever , increase immunity.
Experience the confidence-boosting and enhances your natural glow!
Plug the USB connector at the end of the wire of your LED MASK.

clean your face ,wait till it dries. This makes it easier for light to penetrate your skin.

Put on your Mask . Make sure that you wear it comfortably.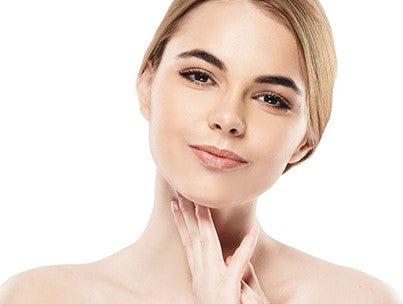 Say goodbye to dull and sagging skin as the 3 Colors LED Facial Mask tightens and rejuvenates with its advanced LED light technology!
More info
Specifications

Number of led lights:32
Product net weight :70g 
Product size :195*170*120mm
Product material :ABS+PC
What's in the box

Mask*1
USB cable*1
Manual*1

FAQs

Is this device suitable for all skin types?
Yes, it is safe for all skin types, including sensitive skin.

How often should I use the LED facial mask?
For best results, use the mask 2-3 times per week.

Can this device help with acne-prone skin?
Yes, the blue light function targets acne-causing bacteria, helping to improve acne-prone skin.

Is there a warranty for this product?
Yes, we offer a one-year warranty for manufacturing defects.

Is the LED light harmful to the eyes?
No, the mask comes with built-in eye protection, ensuring the light is safe for use.

How long does each session with the facial mask last?
Each session typically lasts for about 15–20 minutes.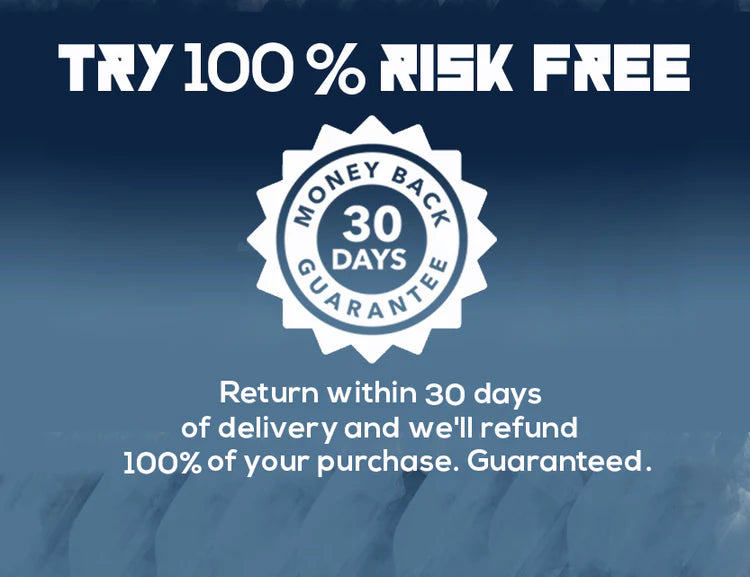 Didn't see the results you expected from our product?
You're covered by our 30 day money back guarantee. If you are unhappy with your purchase, please return merchandise and receive a full product refund for your order less any shipping and processing.