Regular price
Sale price
£18.90 GBP
Unit price
per
Sale
Sold out
Refresh Your Smile with 1pc Passion Fruit Blueberry Soda Whitening Toothpaste and Squeezer for Complete Dental Care
Are you looking for a toothpaste that not only whitens your teeth but also repairs your gums?
Look no further than the 1pc Passion Fruit Blueberry Soda Toothpaste and Squeezer, which offers comprehensive dental care with its stain removal and gum repair properties, while also delivering a burst of fruity flavor.

View full details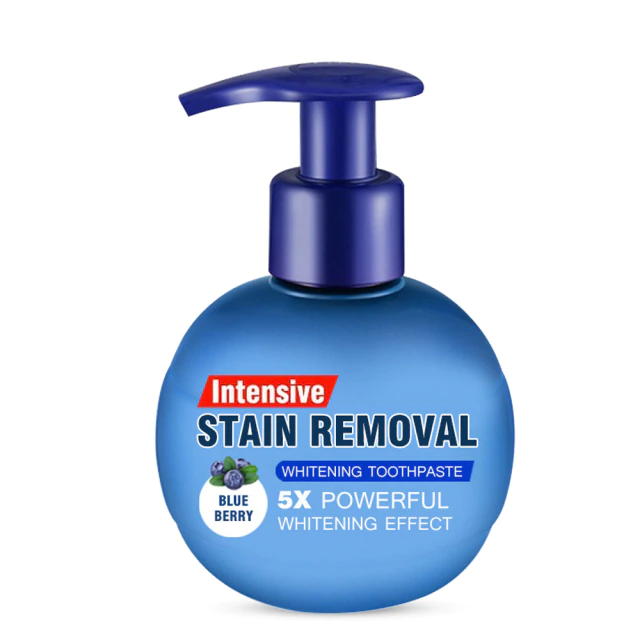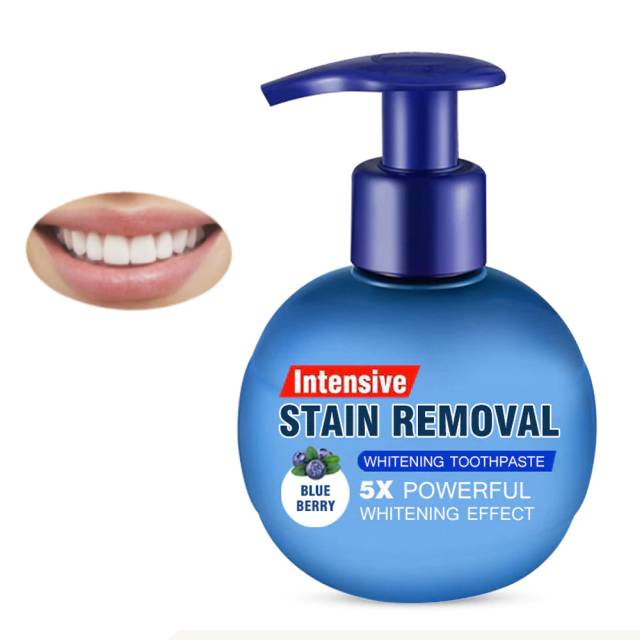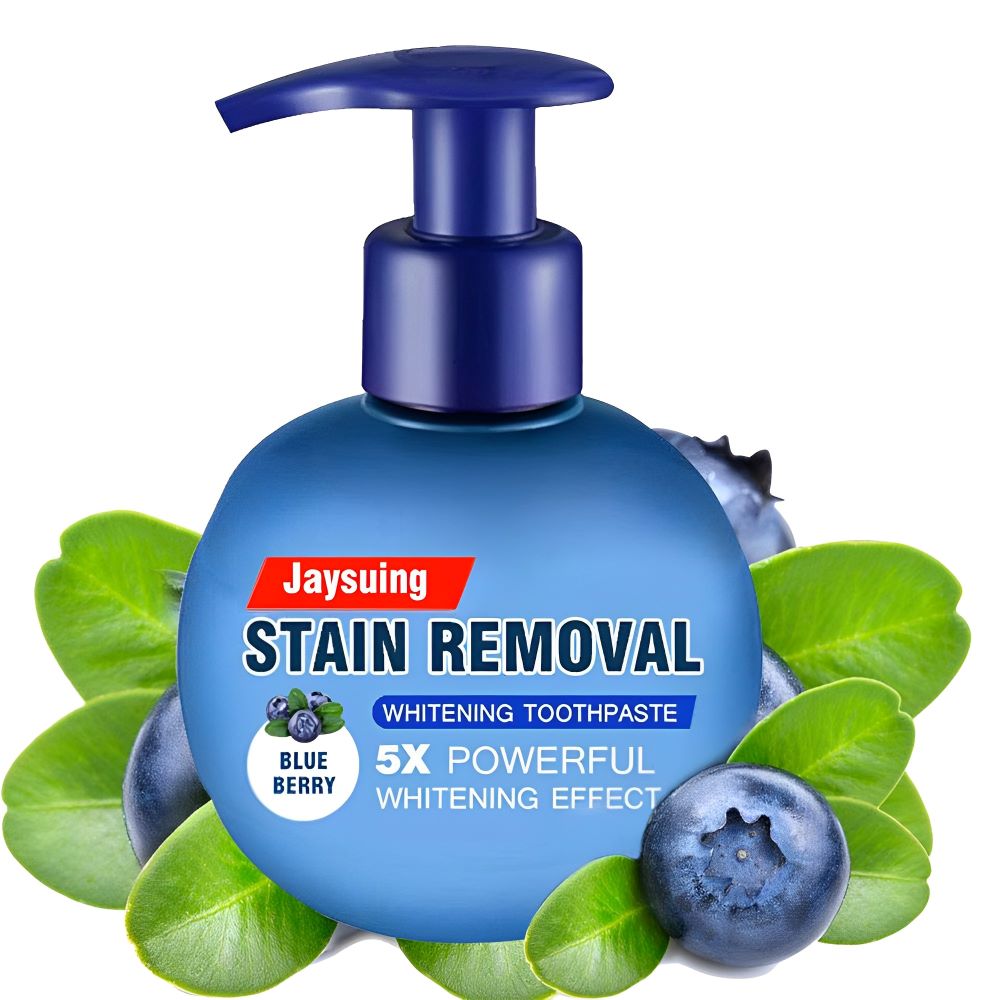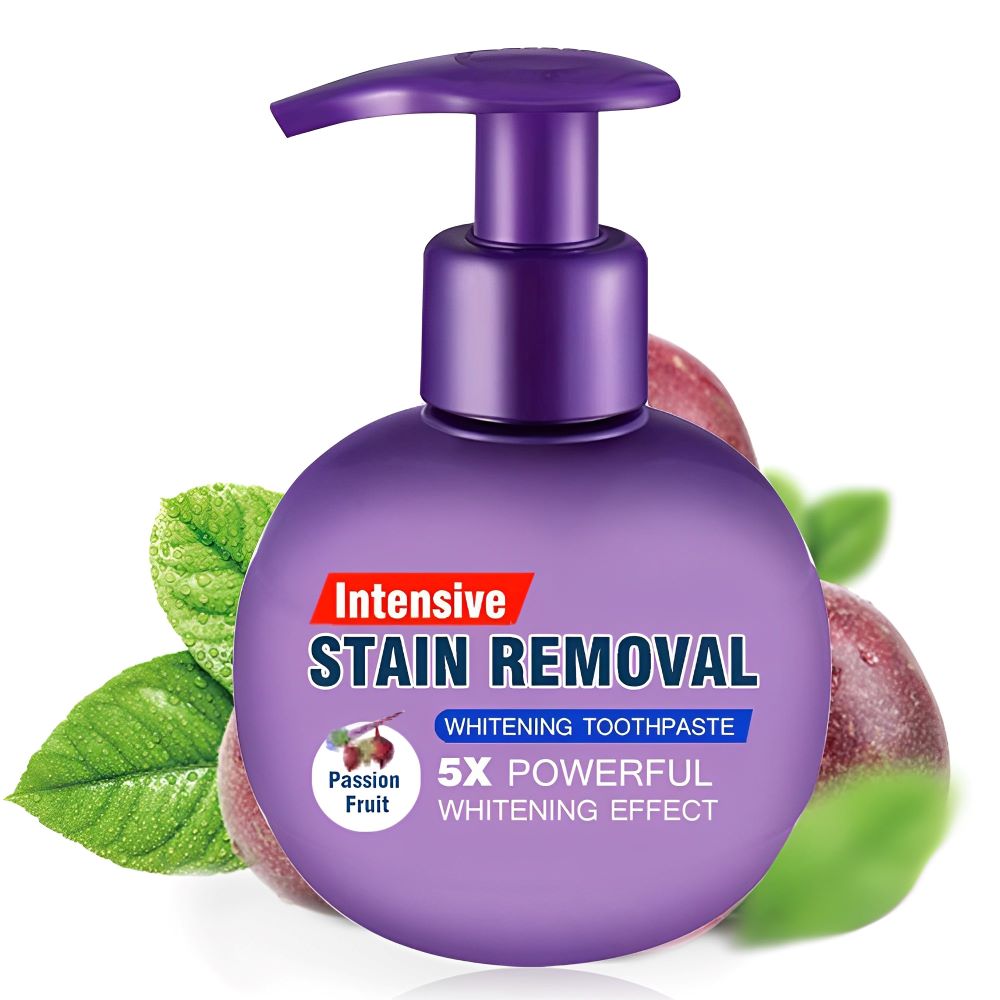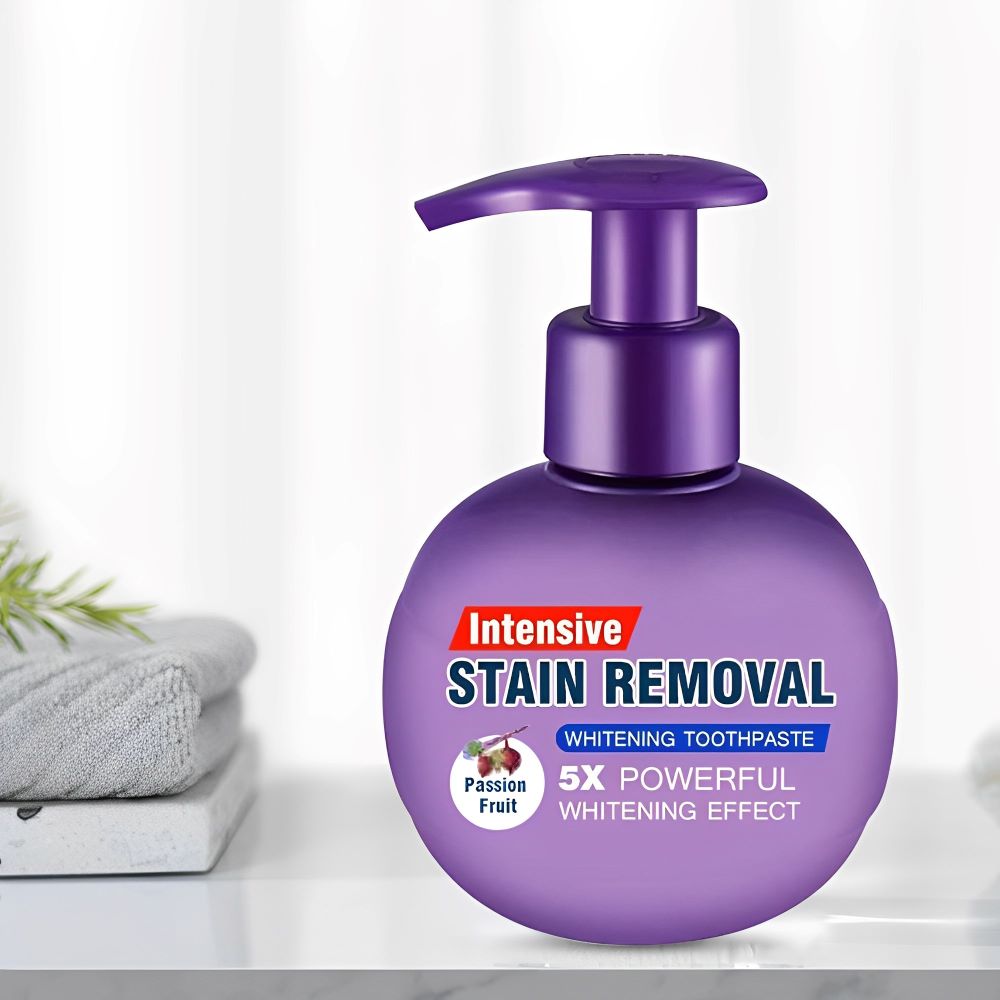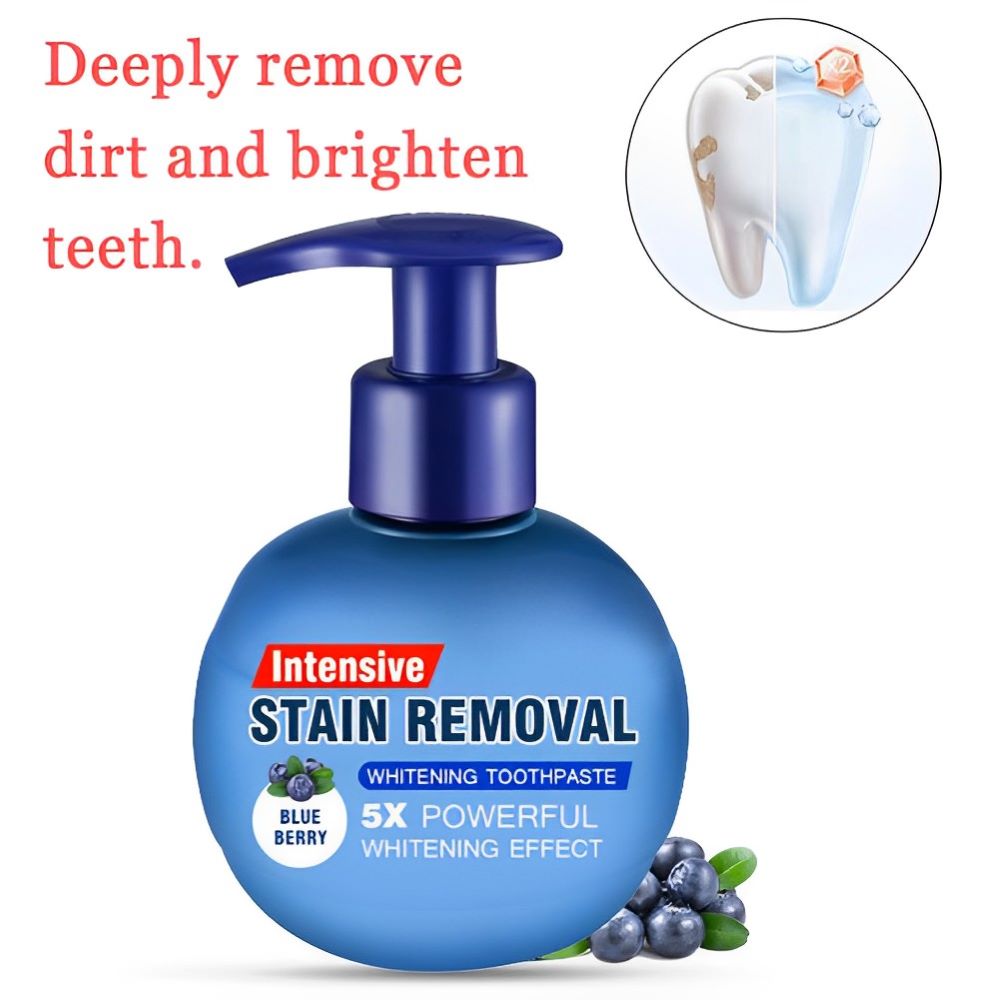 Transform Your Smile with This Toothpaste's Powerful Whitening Formula!
This toothpaste works by utilizing the powerful cleaning properties of baking soda to effectively remove stubborn stains and deeply penetrate enamel crevices for a thorough cleaning. Its safe formula also protects teeth and gums, making it a perfect solution for coffee, tea, and smoke lovers who want a brighter smile with fresher breath.

Experience Thorough Cleaning and Protection with This Toothpaste's Press-Type Design!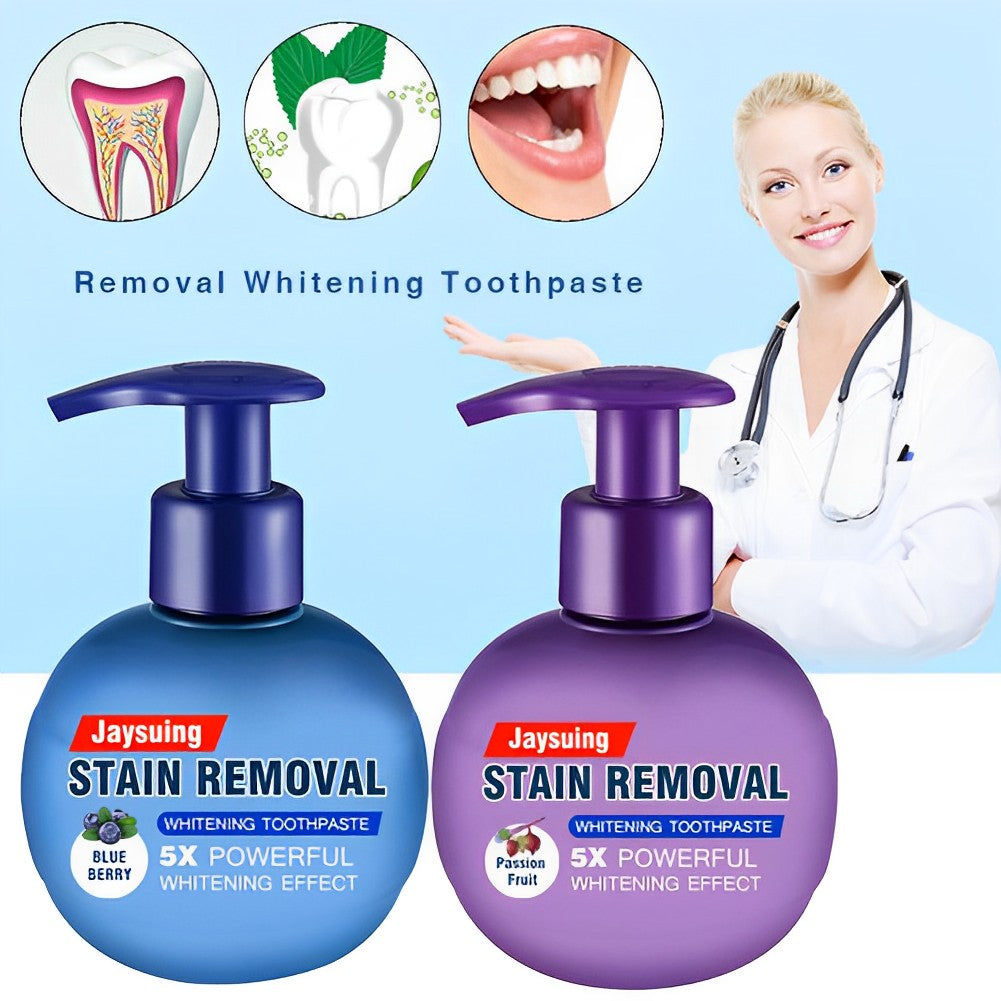 Say Goodbye to Stubborn Stains with the Strong Cleaning Power of Baking Soda!
This toothpaste offers an intensive anti-stain formula that effectively removes stubborn stains, thanks to the power of baking soda.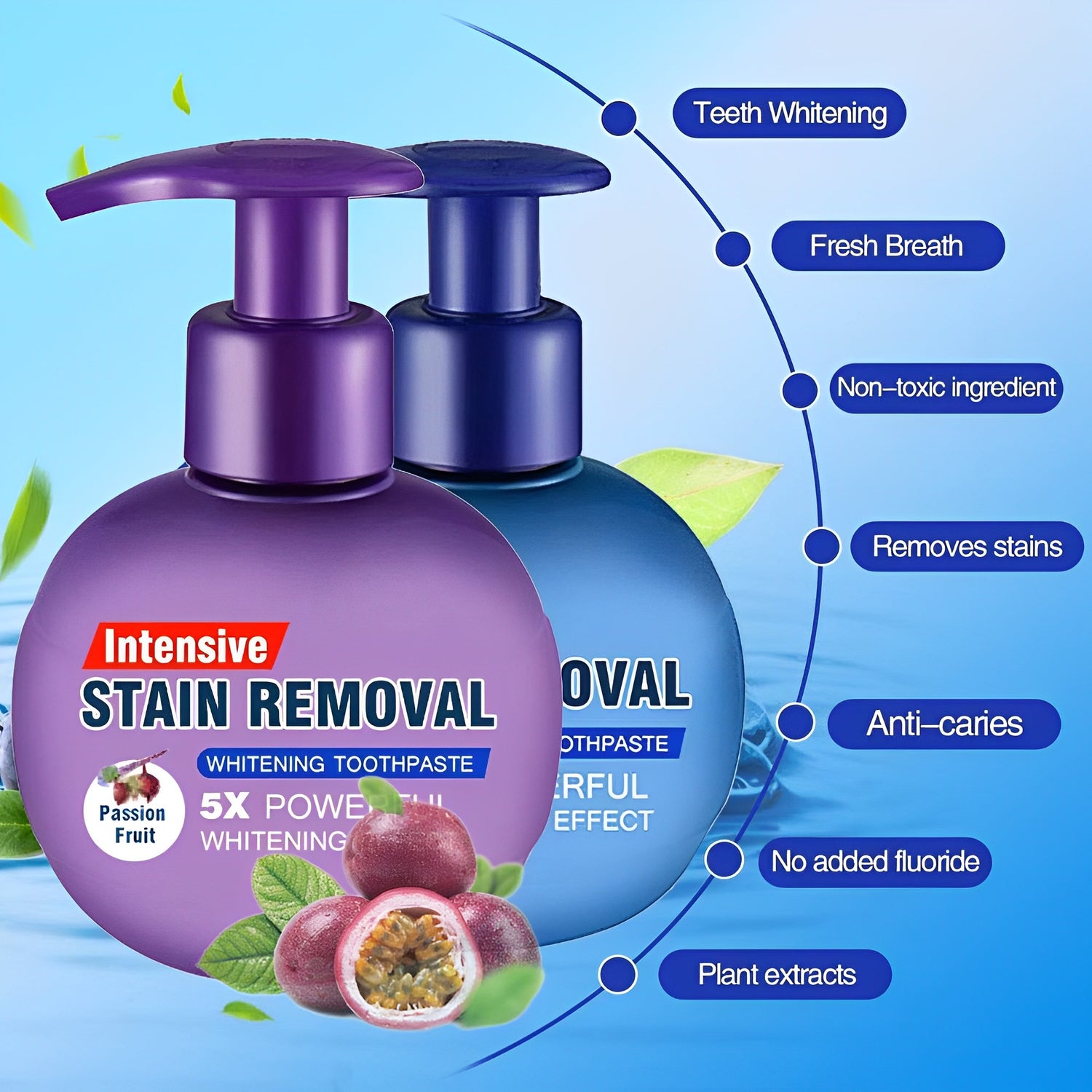 Penetrate Enamel Crevices and Deeply Clean Your Teeth with this Toothpaste!
With the ability to penetrate enamel crevices and remove embedded food particles and stains, this toothpaste ensures thorough cleaning for a brighter smile.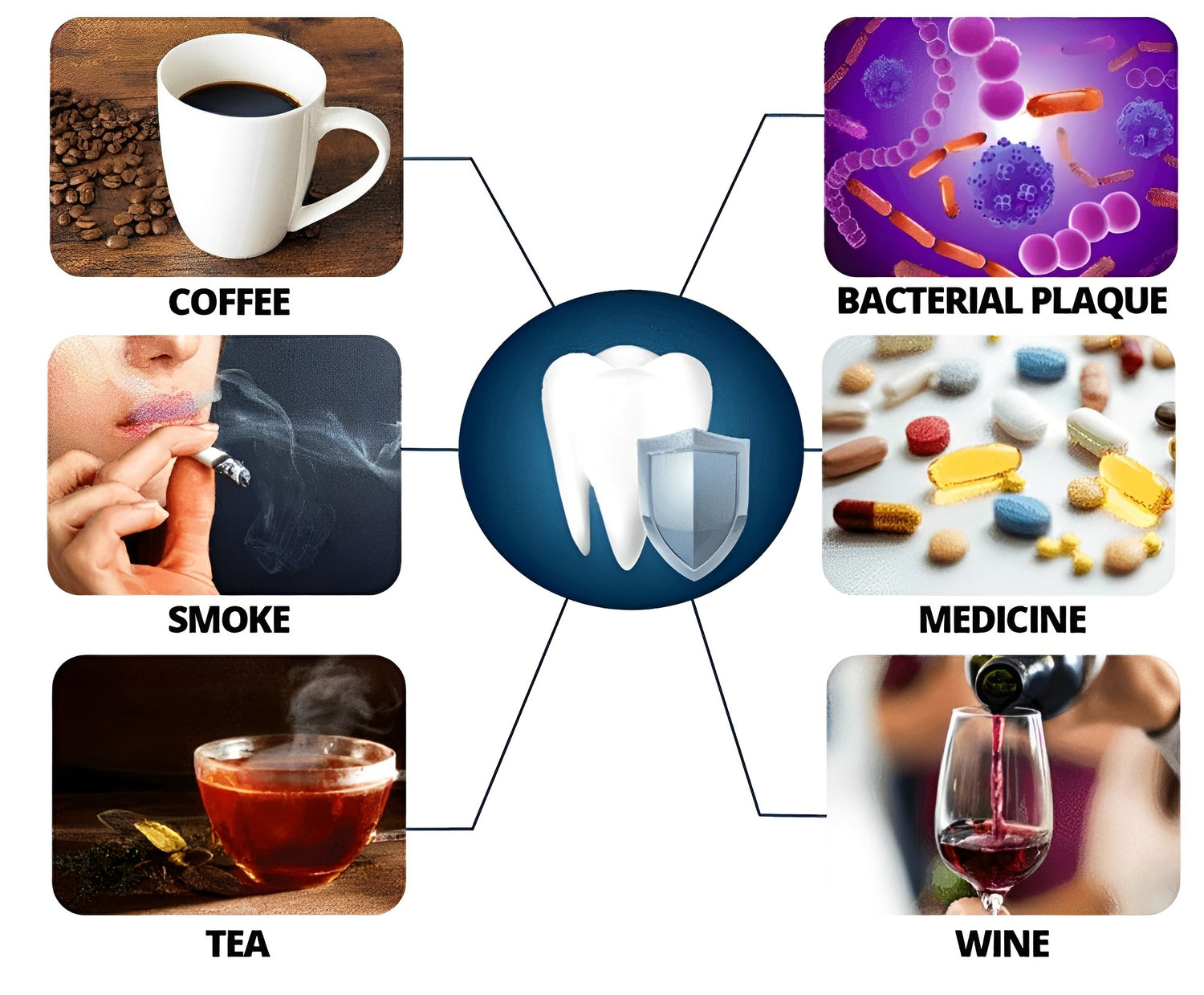 Enjoy Your Favorite Beverages Without Worrying About Stains, with Ultimate Safe Solution!
Coffee, tea, and smoke lovers can finally indulge in their favorite beverages without worrying about stains or harm to their teeth and gums, thanks to this safe and effective toothpaste.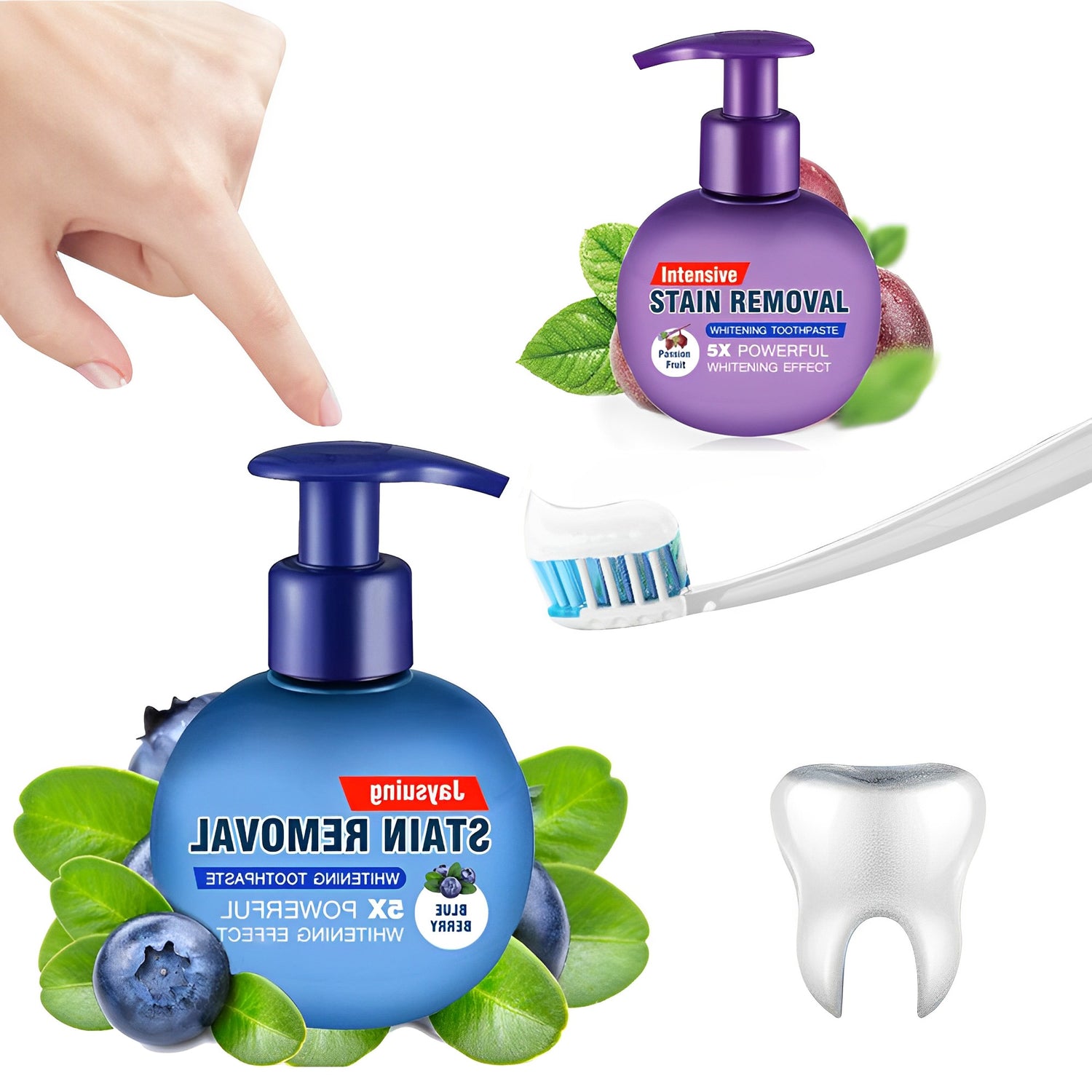 Quantitative Cleaning and Strengthening of Teeth and Gums with Press Type Design!
Featuring a press-type design, this toothpaste offers quantitative cleaning and strengthens teeth and gums, while also preventing tooth decay and removing dirt and food particles.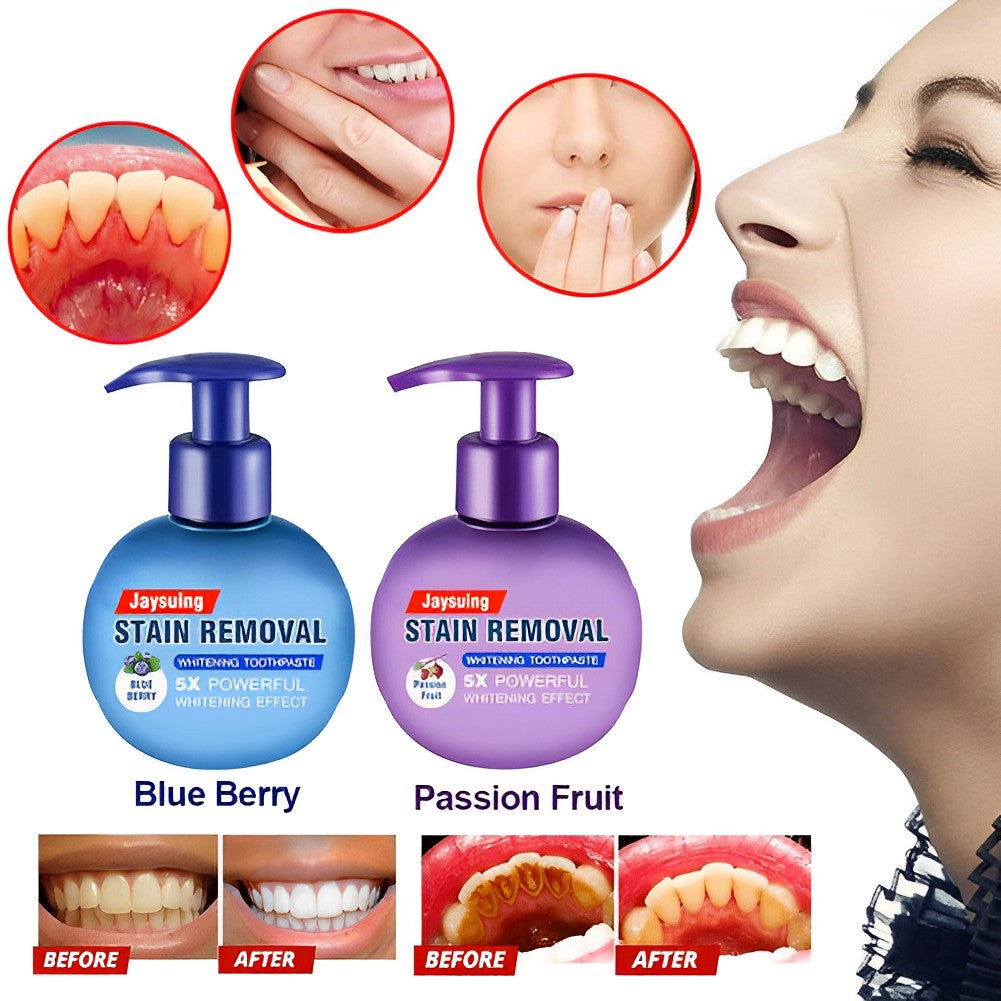 Experience a Burst of Natural Fruit Flavors and Freshness All Day Long!
This toothpaste comes in two natural fruit flavors, passion fruit, and blueberry, providing a refreshing burst of flavor and keeping your mouth fresh all day.

Say Goodbye to Stains and Hello to Freshness with This Toothpaste's Natural Fruit Flavors!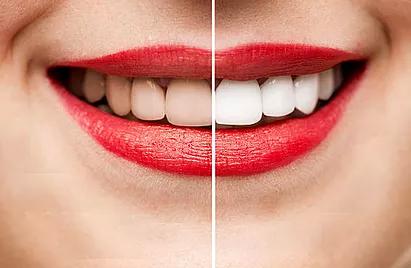 Strong stain removal with baking soda.
Deep cleaning and enamel penetration.
Safe solution for coffee, tea, and smoke lovers.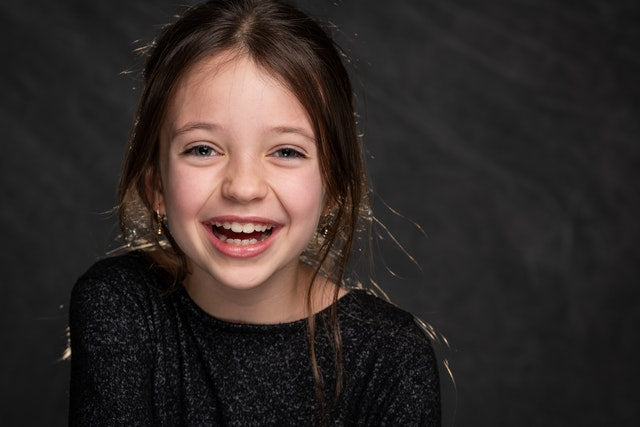 Be one of our many happy clients
82% of them loved using our stain remover, including Emma, Ellie and Andrew. And you will certainly do so.
- Emma, 45

- Ellie, 36

- Andrew, 27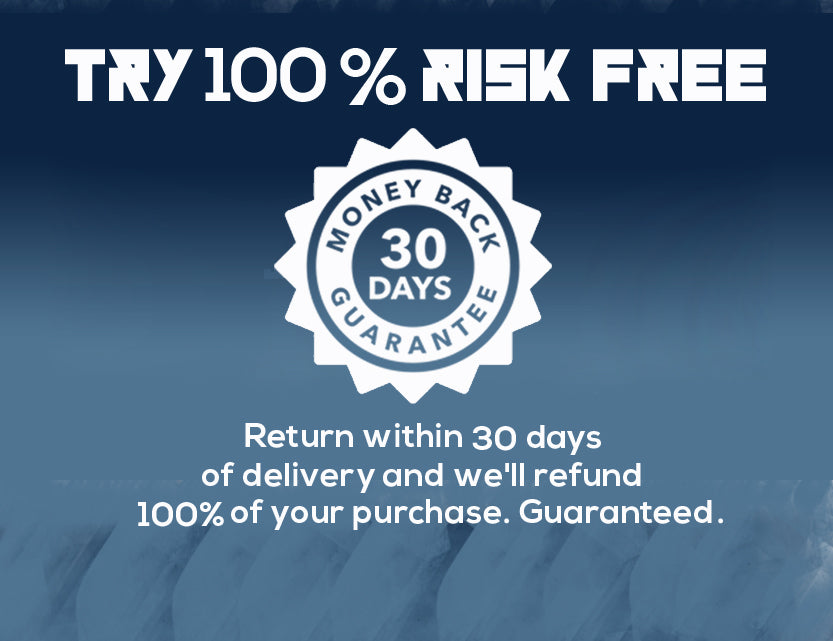 Didn't see the results you expected from our Intensive Stain Removal Whitening Toothpaste?
You're covered by our 30 day money back guarantee. If you are unhappy with your purchase, please return merchandise and receive a full product refund for your order less any shipping and processing.
Common Questions
How long does it take for this stain removal to whiten teeth?

Although you may feel some whiteness within a few days, the true results of this Intensive Stain Removal Whitening Toothpaste will be visible after a few weeks.
How long shall I keep brushing my teeth using this stain removal?

One to two minutes is more than enough.
Is biking soda safe for teeth?

The American Dental Association (ADA) considers baking soda safe for your enamel and dentin.
How many times a day can I use stain removal?

You can use it for 1 to 2 times a day, after eating.
Does Intensive Stain Removal Whitening Toothpaste have any side effects?

The only way it could cause a side effect is if you brush your teeth vigorously or aggressively, so please brush your teeth gently.
My teeth are sensitive, can I use this stain removal?

It is ok to use it for sensitive teeth since it is not abrasive enough to harm or cause dental damage if used regularly.
What are the Ingredients of this Intensive Stain Removal Whitening Toothpaste?

It is made mainly from baking soda and it is Fluoride-Free.