Regular price
Sale price
£24.95 GBP
Unit price
per
Sale
Sold out
Transform Your Look with the Hair Band Type Chemical Fiber Wig
Upgrade your style effortlessly with our Fake Braid New Fashion Chemical Fiber Wig.
Get ready to turn heads with this long braid hair extension that easily attaches as a hair band, giving you a glamorous and trendy ponytail in an instant.

View full details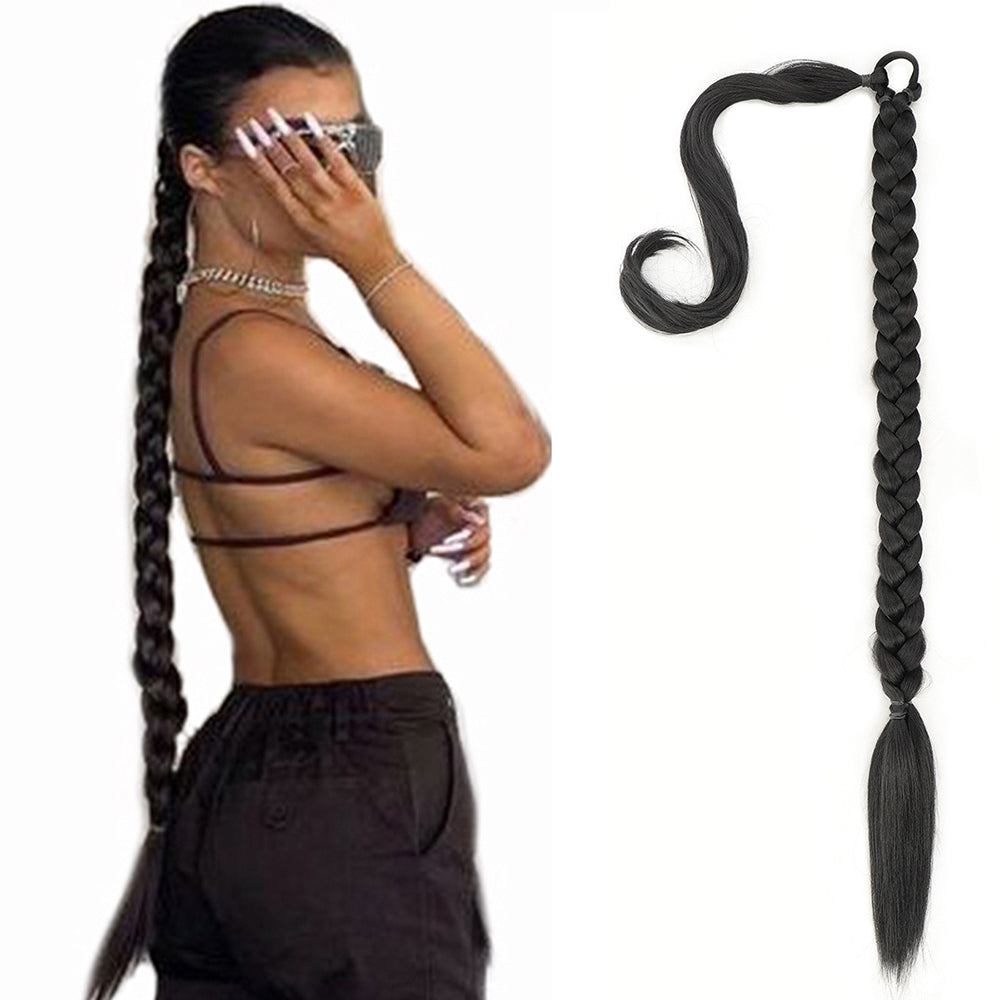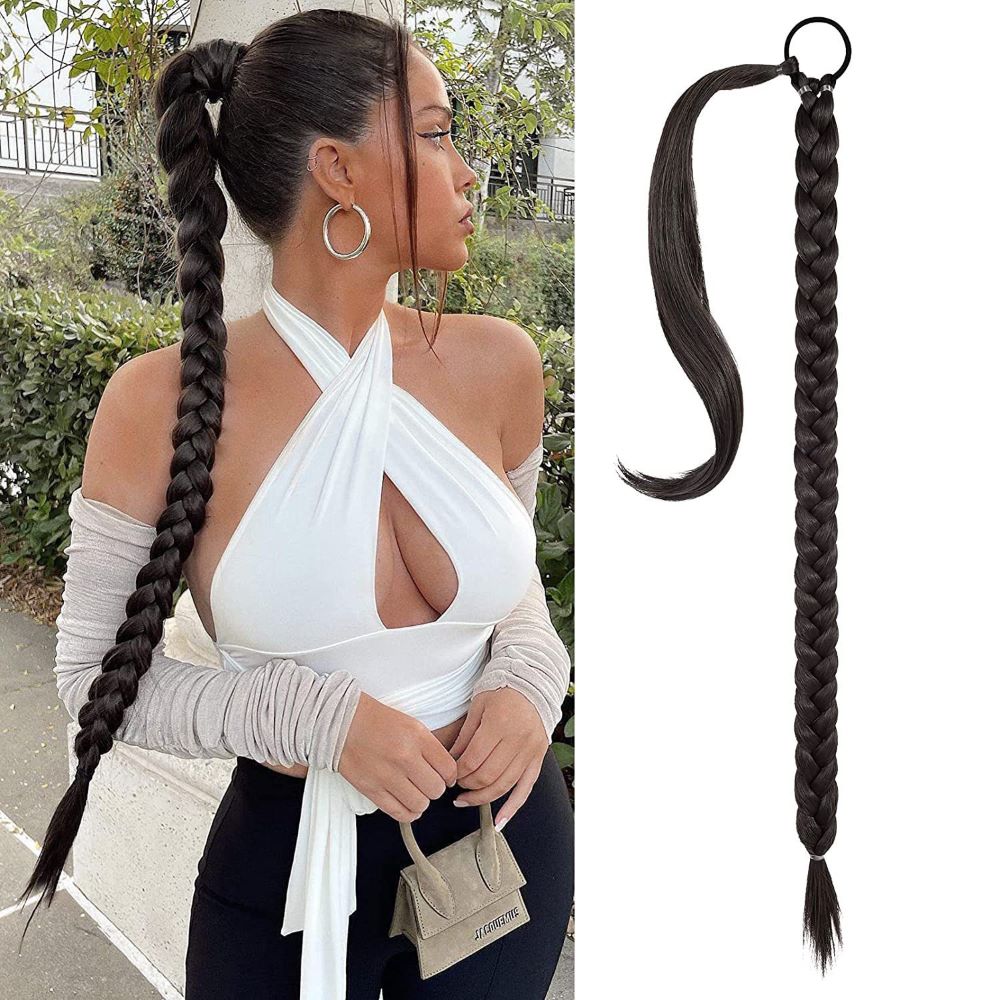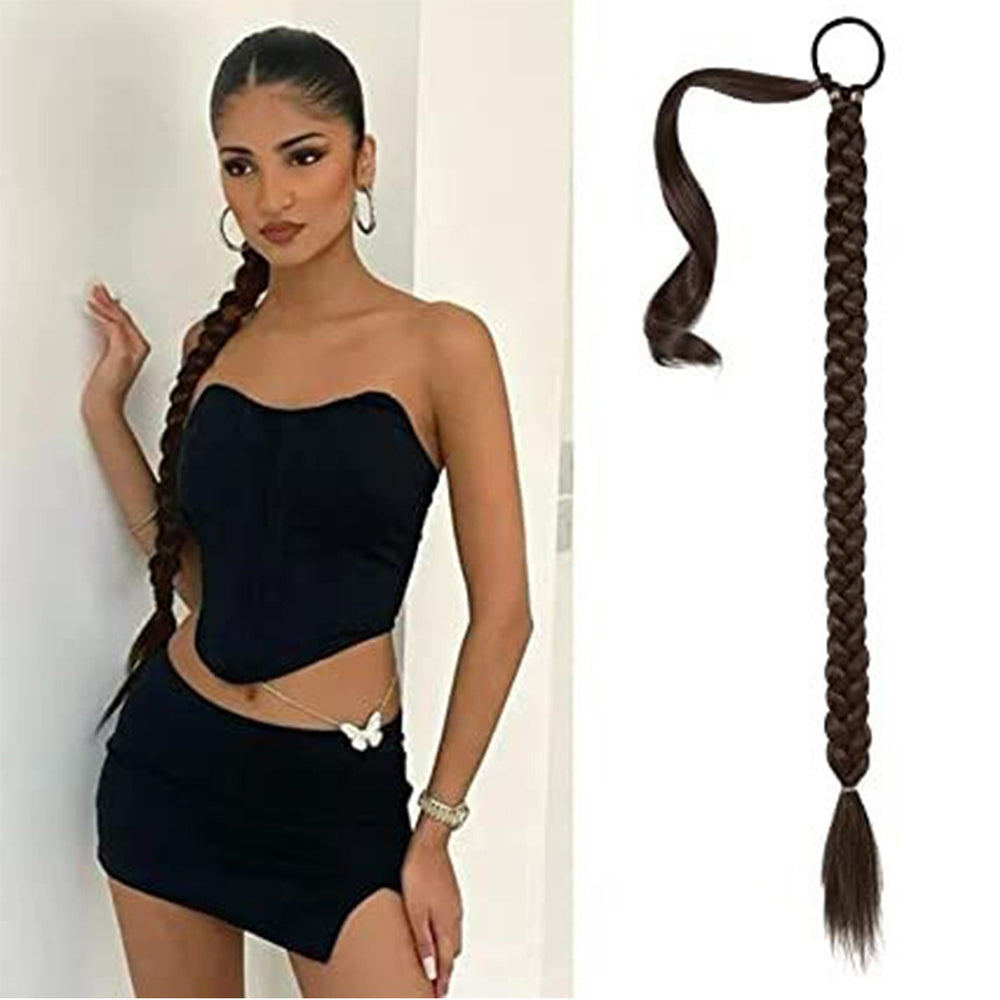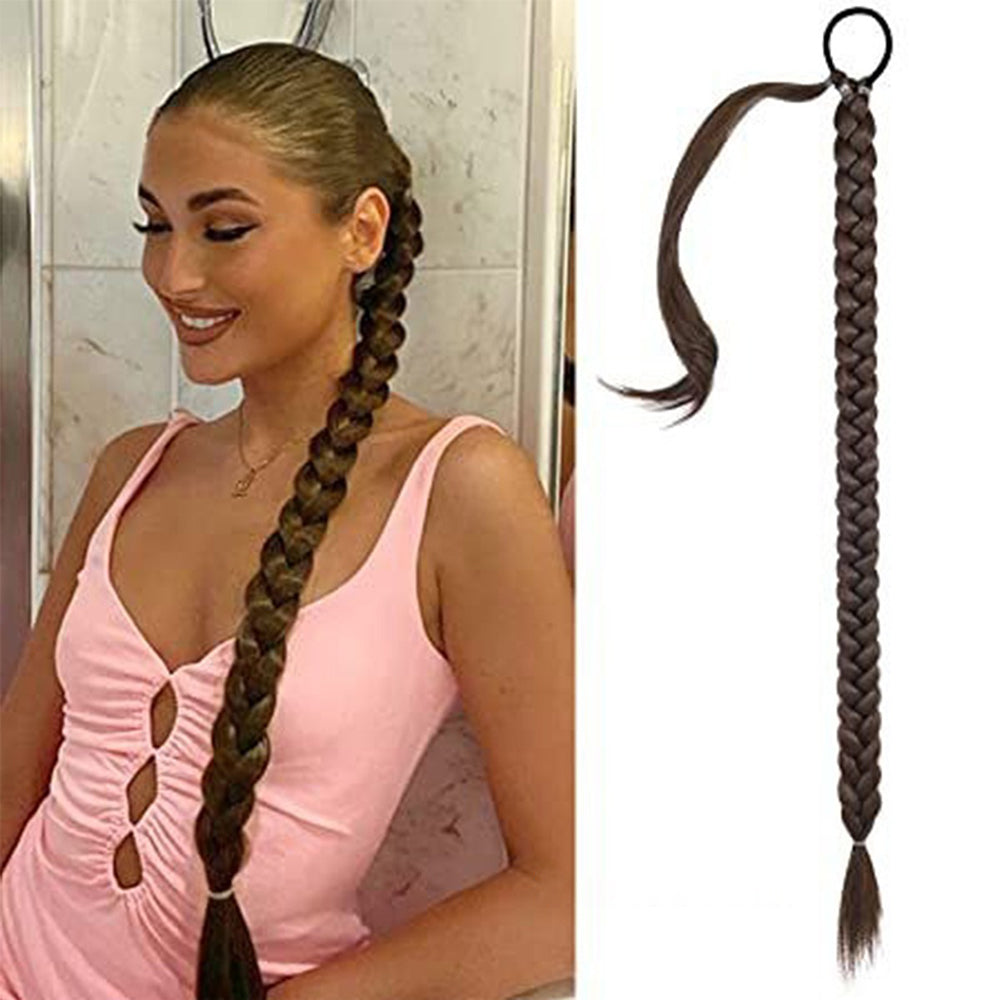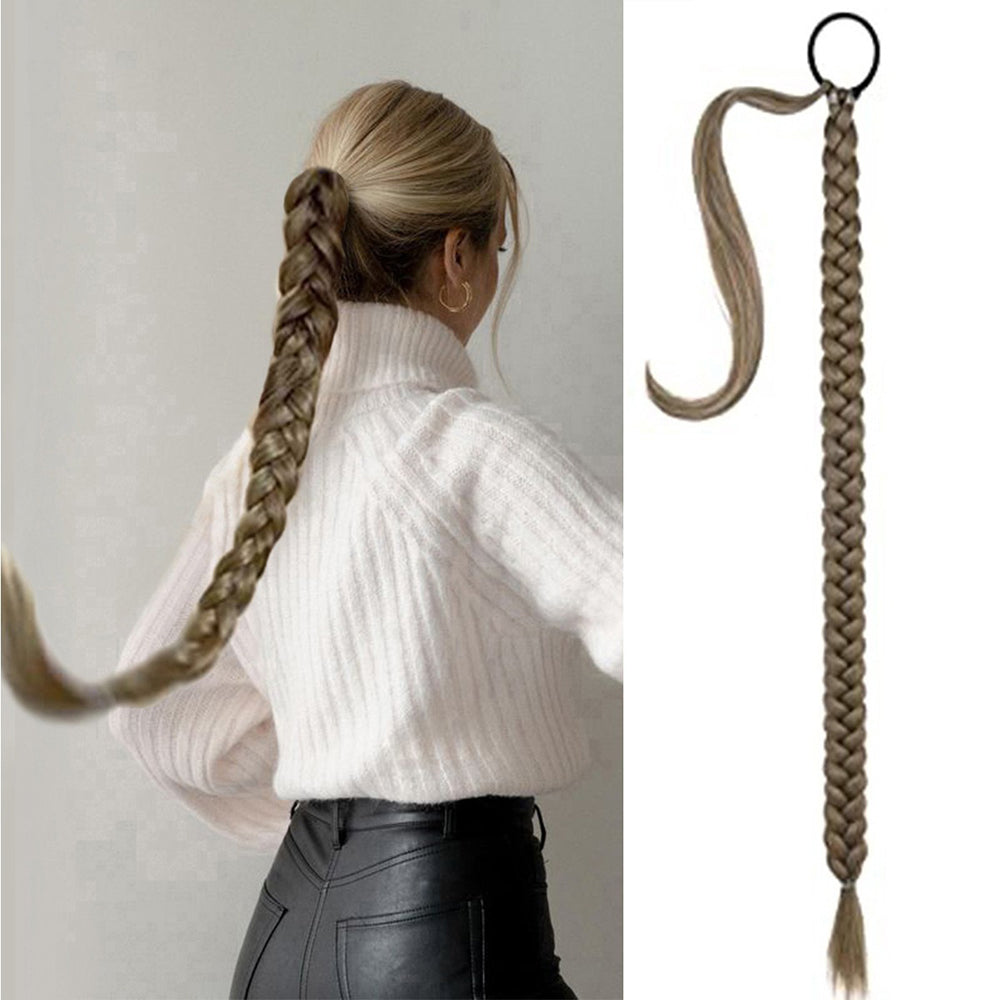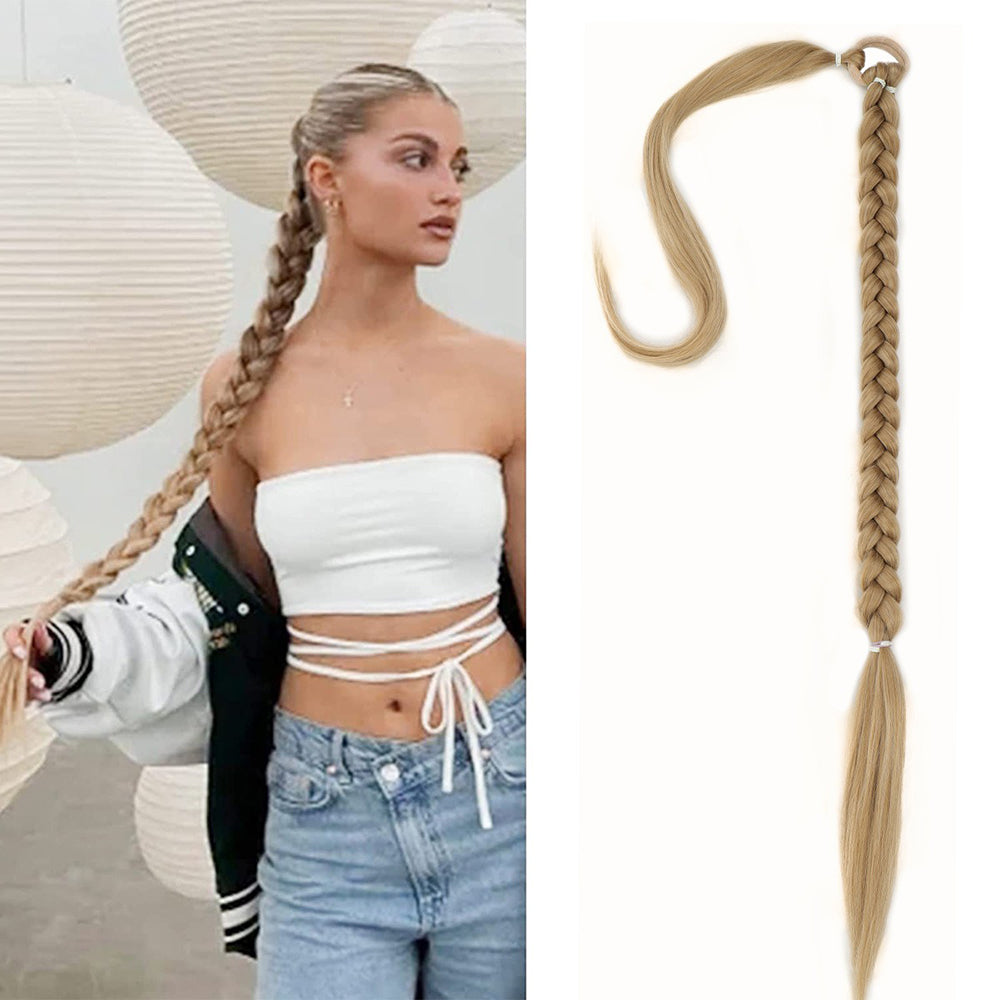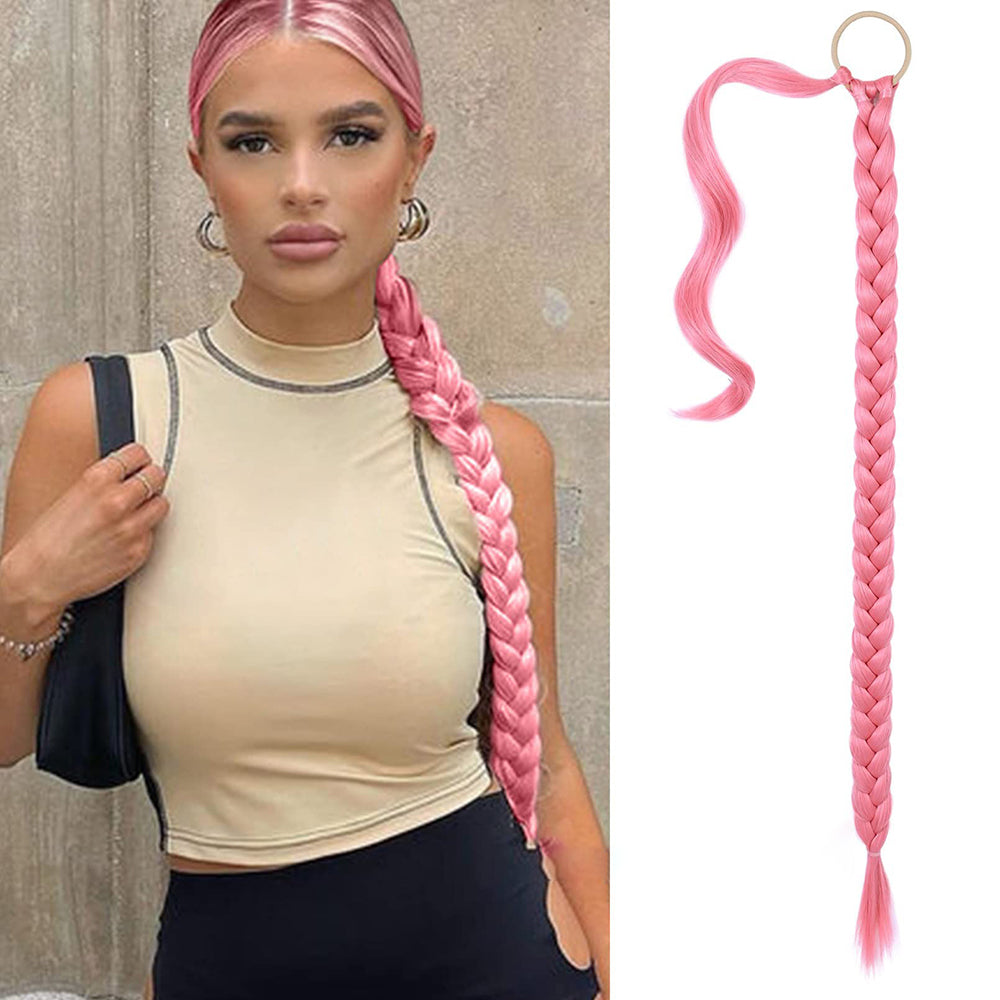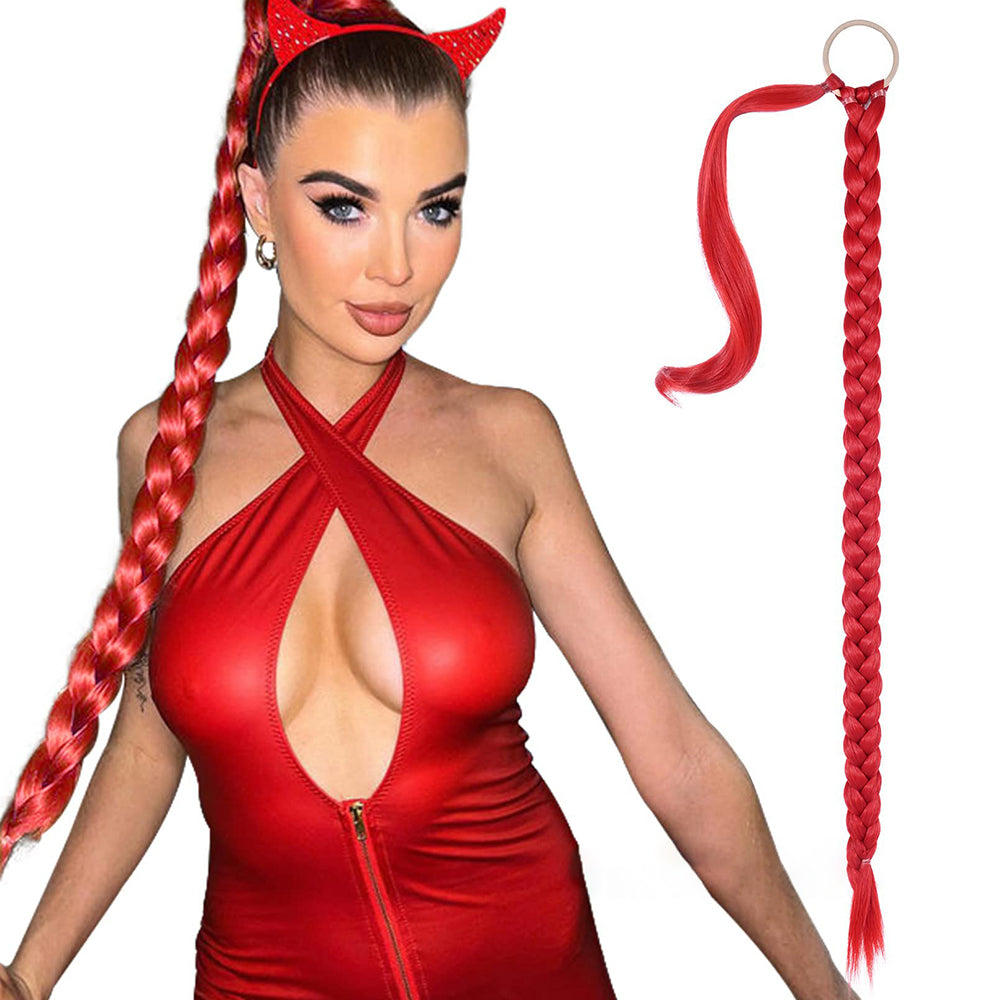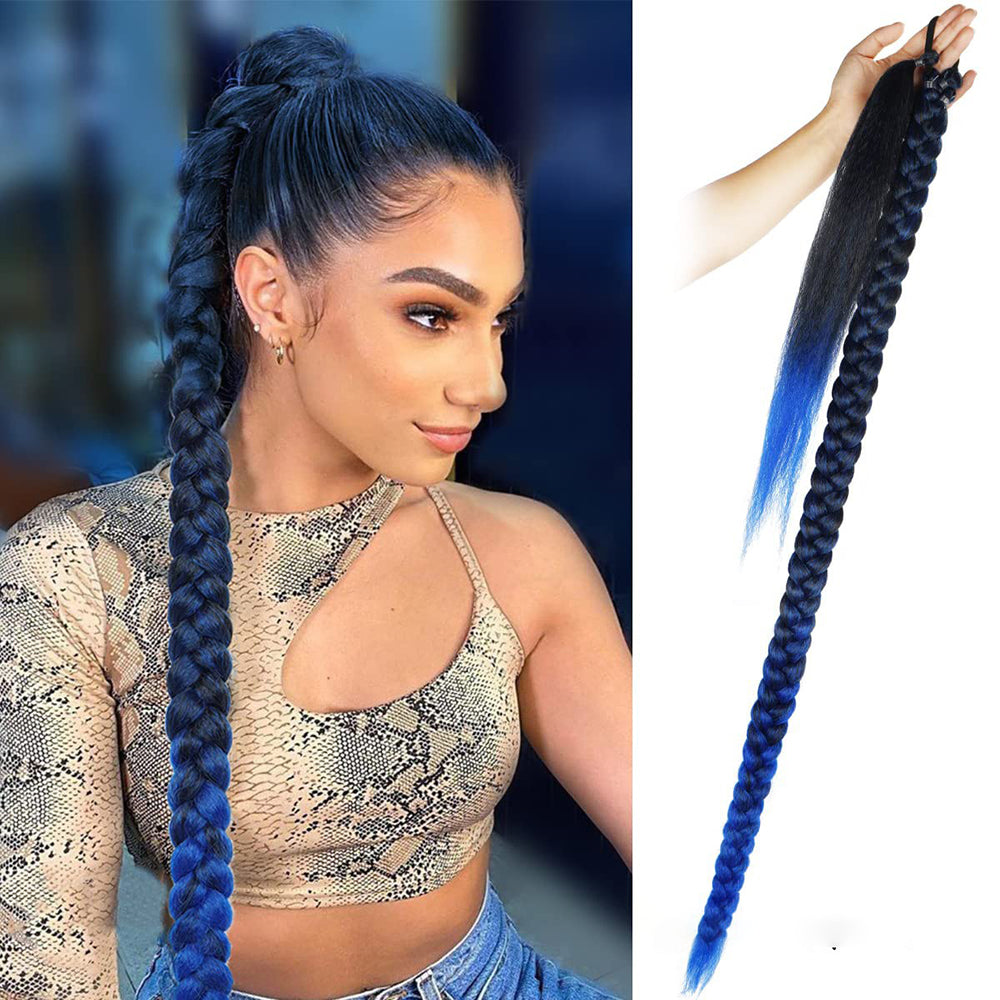 Experience the stunning allure of a luscious ponytail - your ultimate style game-changer!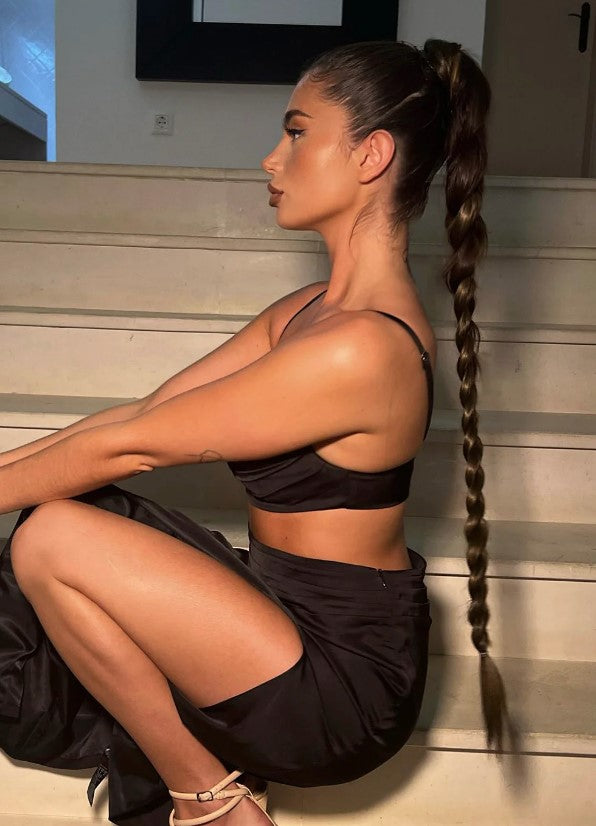 The Hair Bundle works by securely attaching the hair band to your natural hair, instantly transforming your look into a stylish ponytail. Its user-friendly mechanism ensures easy attachment and removal, allowing for a quick and convenient hair transformation without any damage to your natural hair.
The voluminous and glamorous ponytail you've always dreamed of!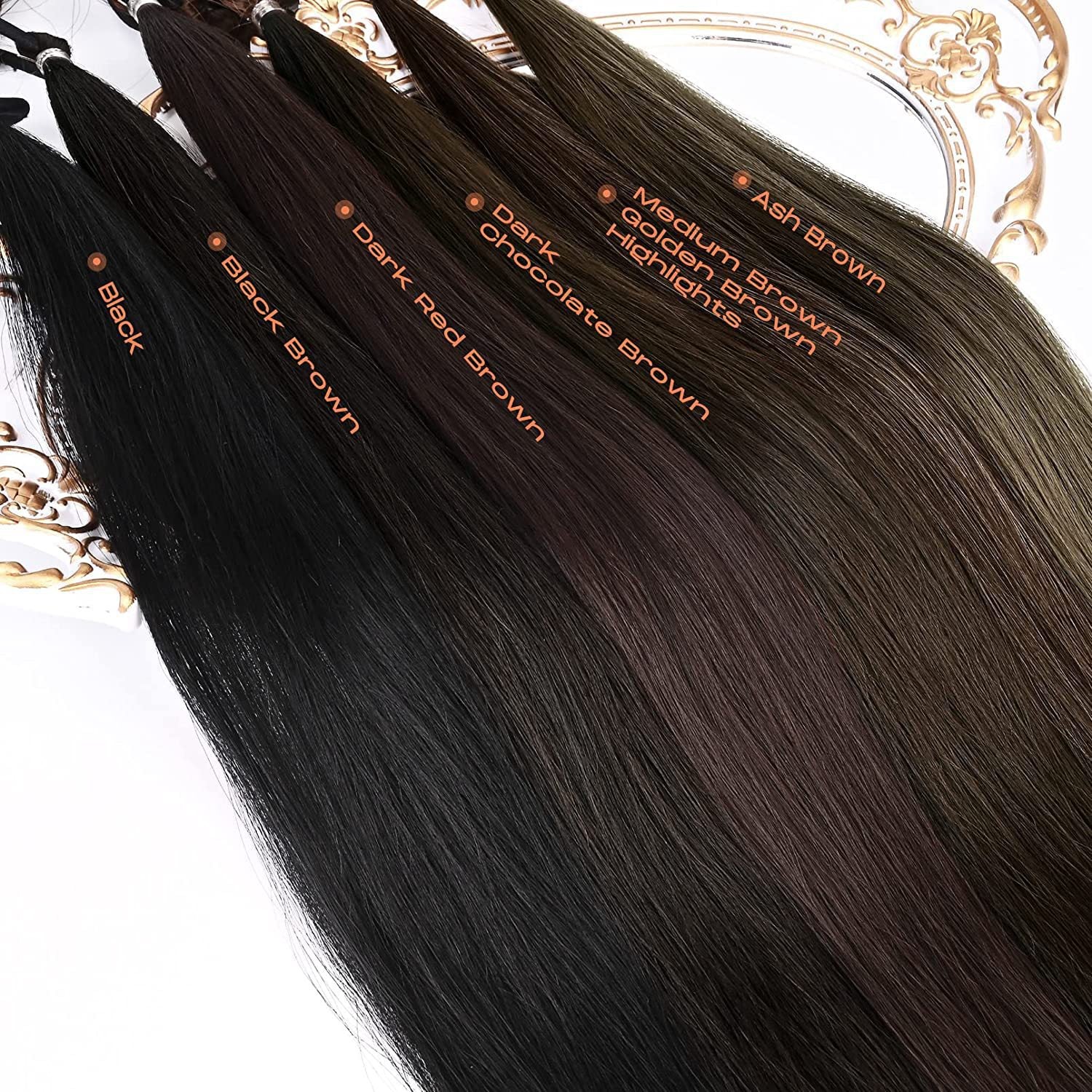 Versatile Styling Options
The Hair Bundle allows you to experiment with different ponytail styles, whether you prefer a high ponytail, low ponytail, or side ponytail. Effortlessly create a variety of looks for any occasion.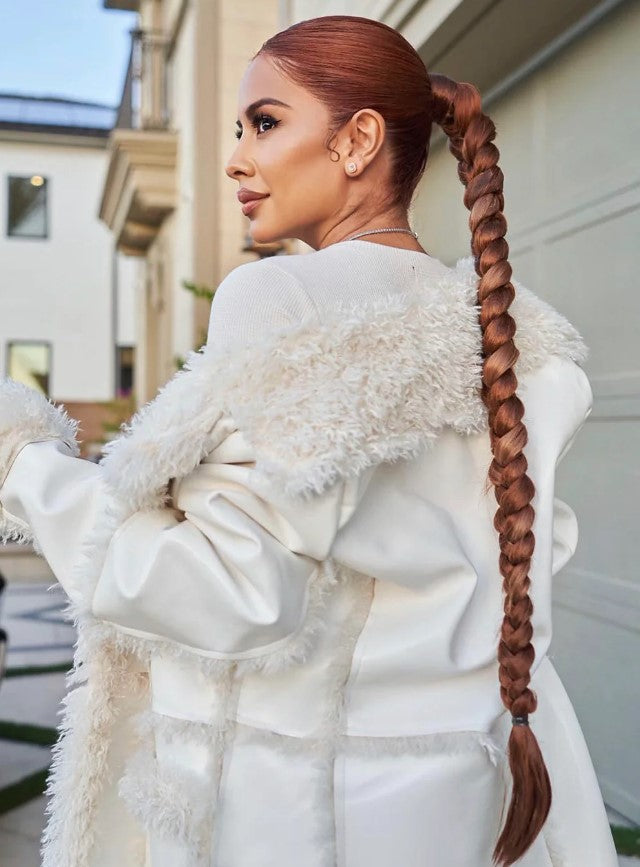 Perfect for All Women
The Hair Bundle is suitable for women of all ages, whether you're a student, professional, or a busy mom. It's a versatile accessory that can effortlessly enhance your hairstyle and overall look.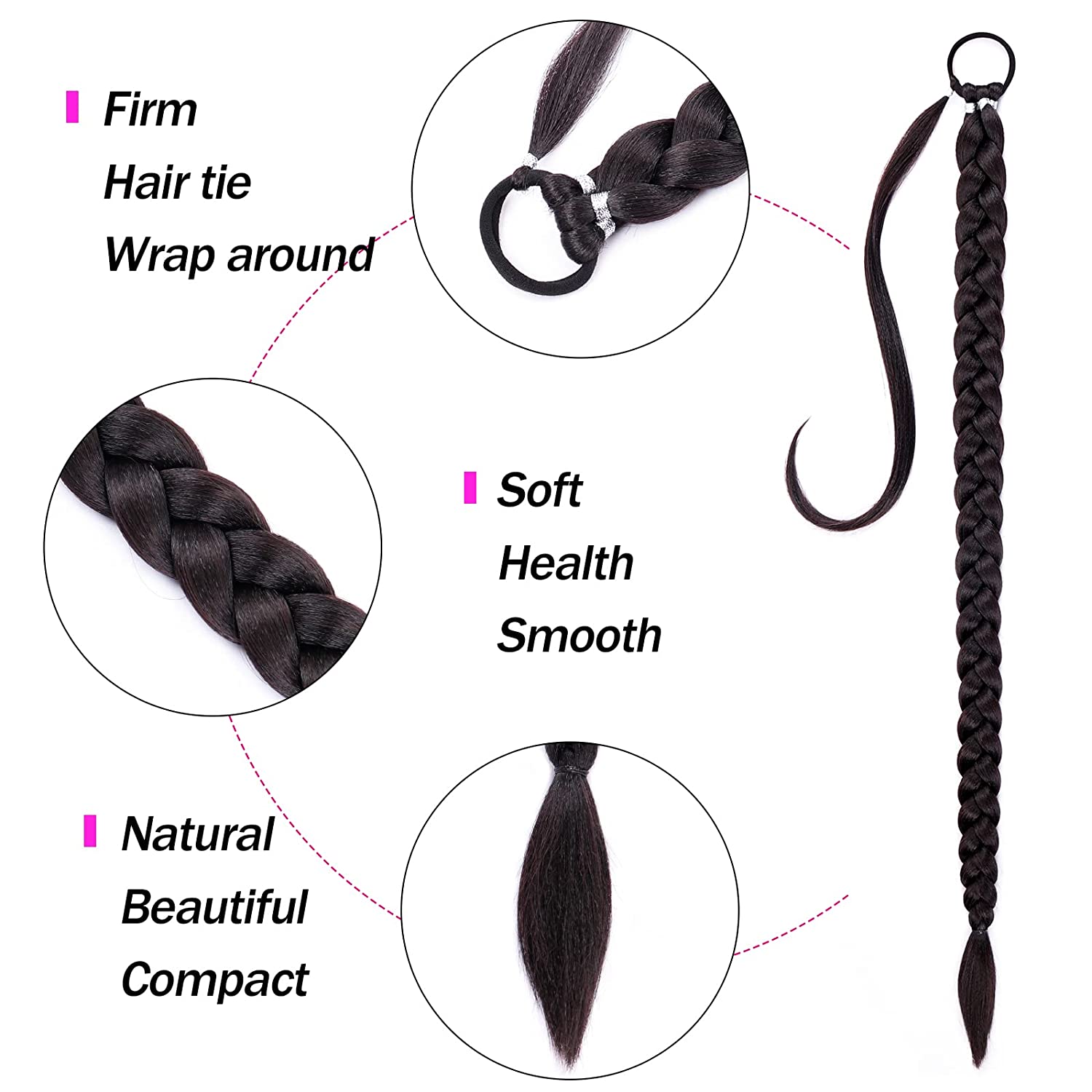 Easy Attachment
The Hair Bundle features a user-friendly mechanism that allows for effortless attachment. Simply secure it as a hair band, and you're ready to rock a stunning ponytail look.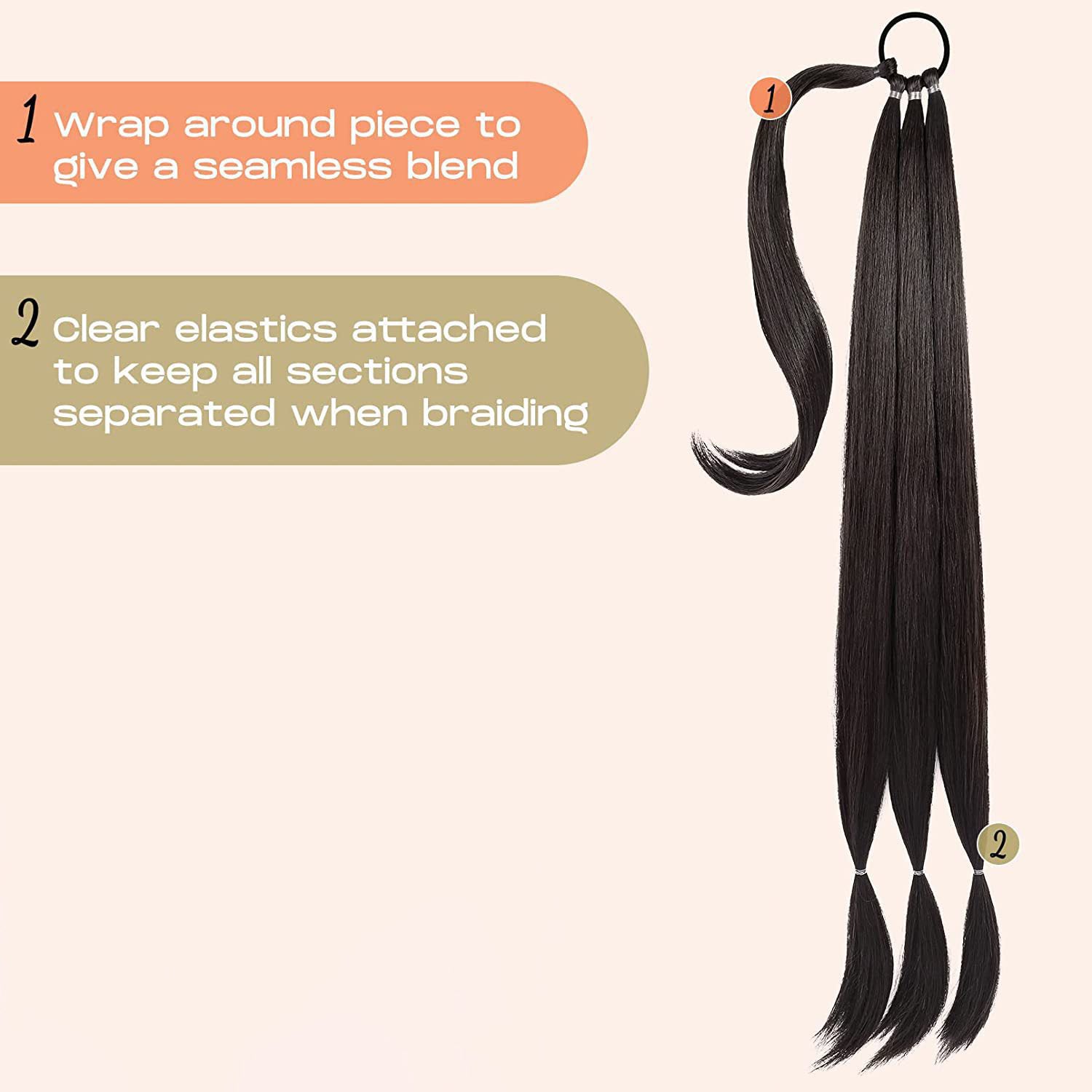 Quick Removal
When you're ready to take off the Hair Bundle, you can easily remove it without any hassle. This process ensures convenience and flexibility in styling your hair as per your preferences.
● Easy Attachment
● Versatile Styling
● Secure Fit
Unlock endless styling possibilities and turn heads wherever you go!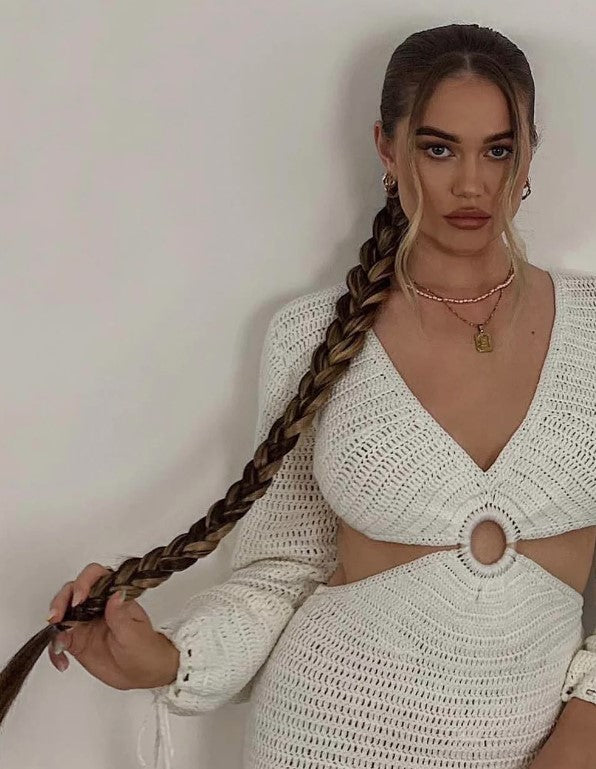 Say goodbye to bad hair days and hello to instant sophistication with the Hair Bundle - the secret weapon for an effortlessly chic look!
More info
Specifications

Ponytail Style: Hair Bundle
Applicable Crowd: Women
Process: Mechanism
Hair Material: High Temperature Silk
Applicable Face Type:Any Face Type
Length: 80CM
FAQs

How do I attach the hair bundle?
The hair bundle easily attaches as a hair band. Simply slide it onto your natural hair and adjust for a secure fit.

Can I style the hair bundle?
Yes, the hair bundle can be styled just like your natural hair. You can curl, straighten, or create various ponytail styles with it.

Is the hair bundle comfortable to wear?
Absolutely! The hair bundle is designed for maximum comfort. It securely attaches without causing any discomfort or pulling.

Can I dye or iron the hair bundle?
No, the hair bundle is made of high-temperature silk and cannot be dyed or ironed. It comes in a predetermined colour and is ready to wear.

Will the hair bundle blend with my natural hair colour?
Yes, the hair bundle is available in various shades to match different hair colours. Choose the shade that closely matches your natural hair for a seamless blend.

Can I wear the hair bundle all day?
Absolutely! The hair bundle is designed to be worn throughout the day. It securely attaches to your hair, ensuring it stays in place for a comfortable and confident look.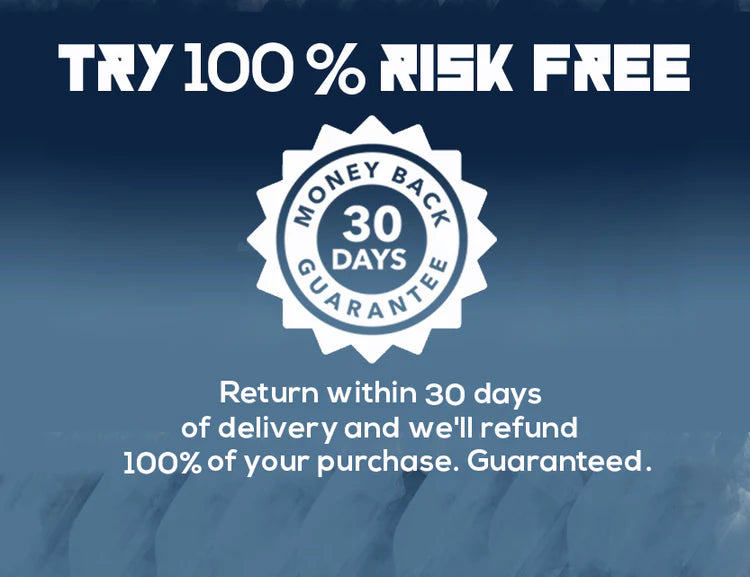 Didn't see the results you expected from our product?
You're covered by our 30 day money back guarantee. If you are unhappy with your purchase, please return merchandise and receive a full product refund for your order less any shipping and processing.