Regular price
Sale price
£15.95 GBP
Unit price
per
Sale
Sold out
Chic Frosted Banana Hair Clip: Trendy Hairpin for Fashionistas - Wholesale Hair Accessories for Women
Upgrade your hair game with our stylish Frosted Banana Hair Clip.
Its solid claw design and comb feature make it perfect for thick hair, while its fashionable frosted finish adds a touch of elegance. Get wholesale hair accessories for women and flaunt your unique style!
View full details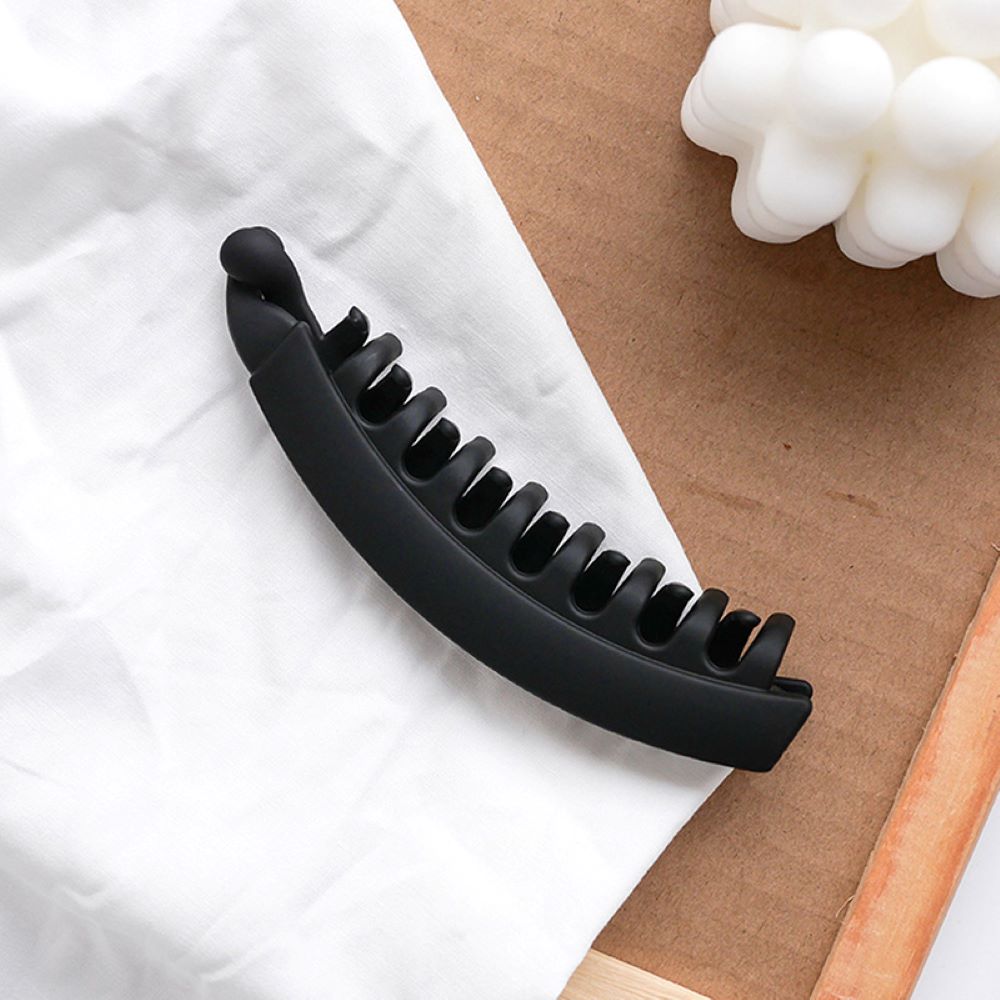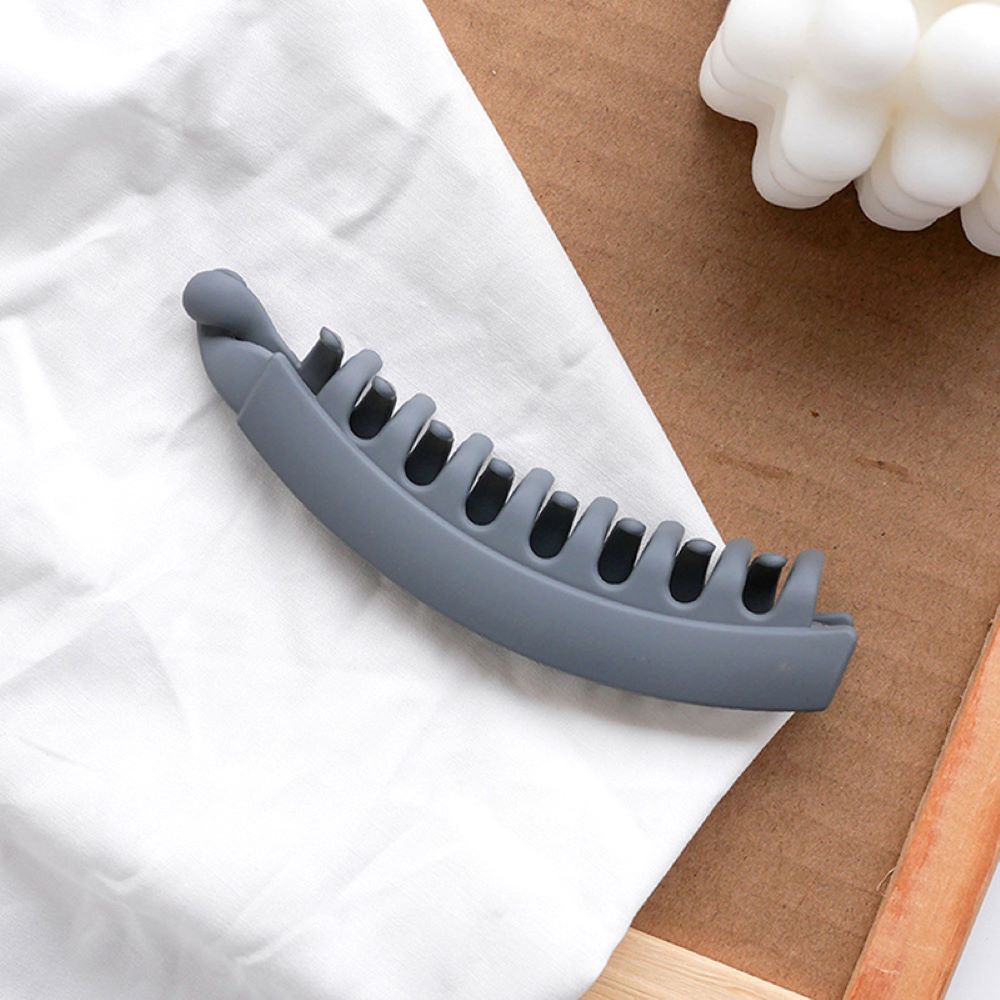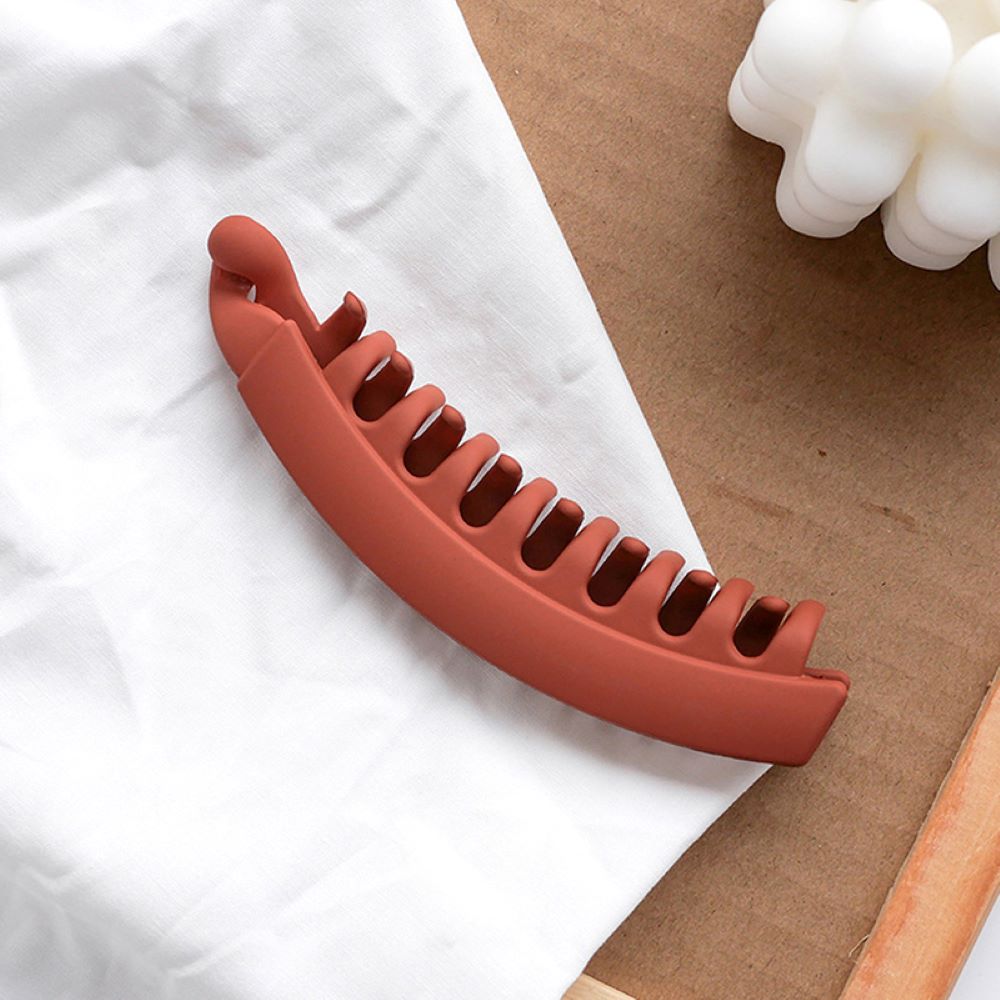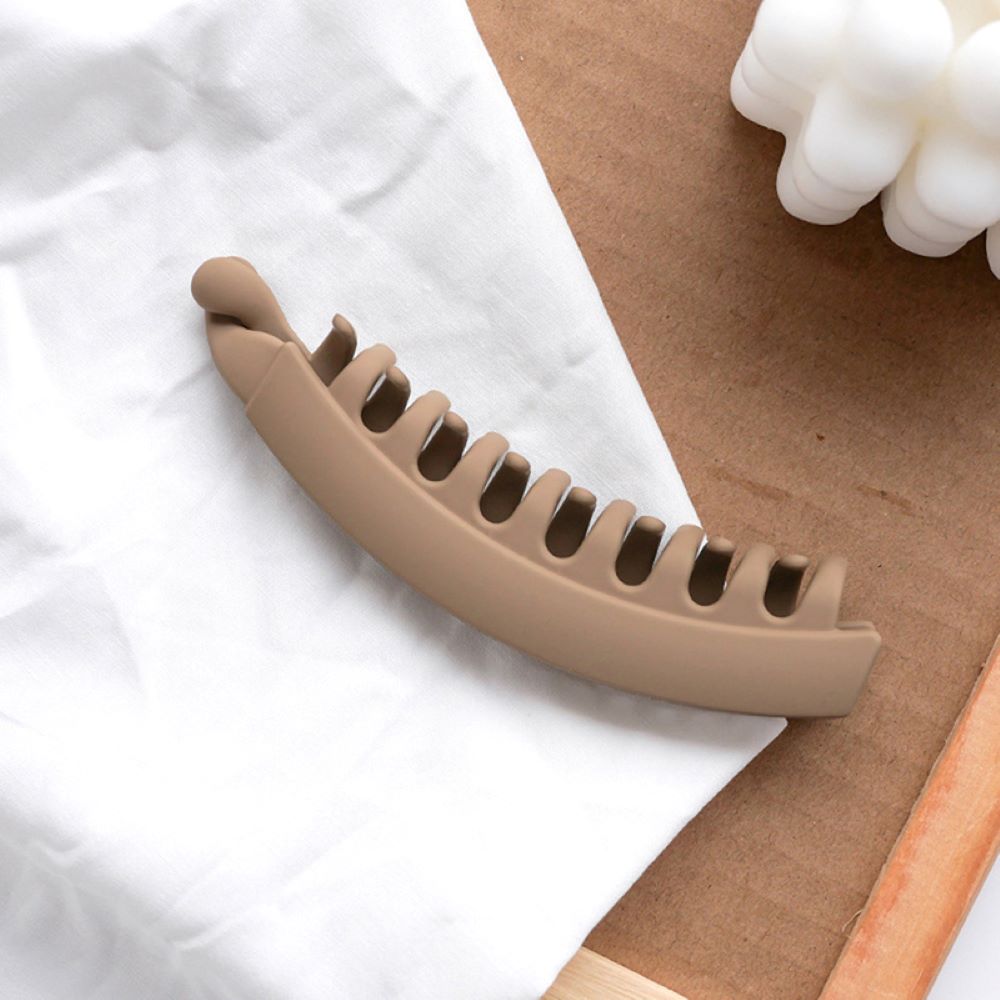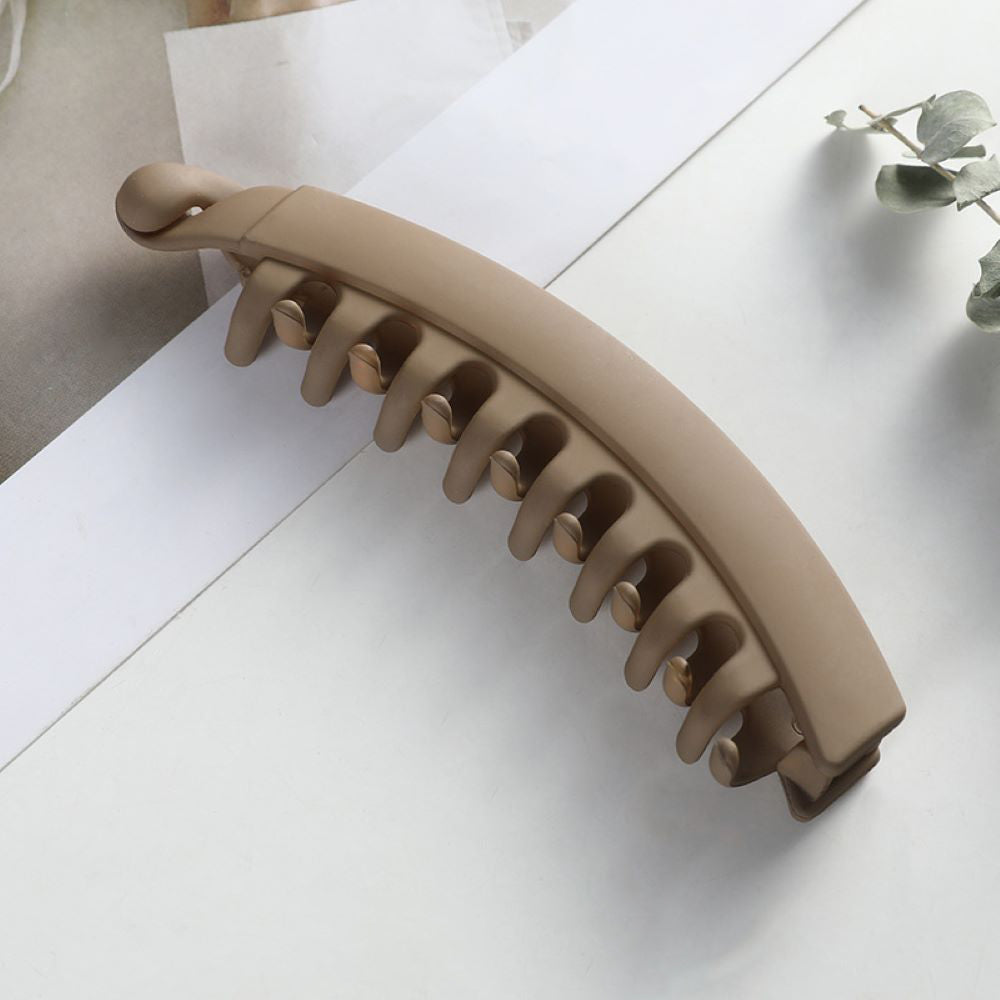 Transform your hairstyle instantly with our stunning Frosted Banana Hair Clip!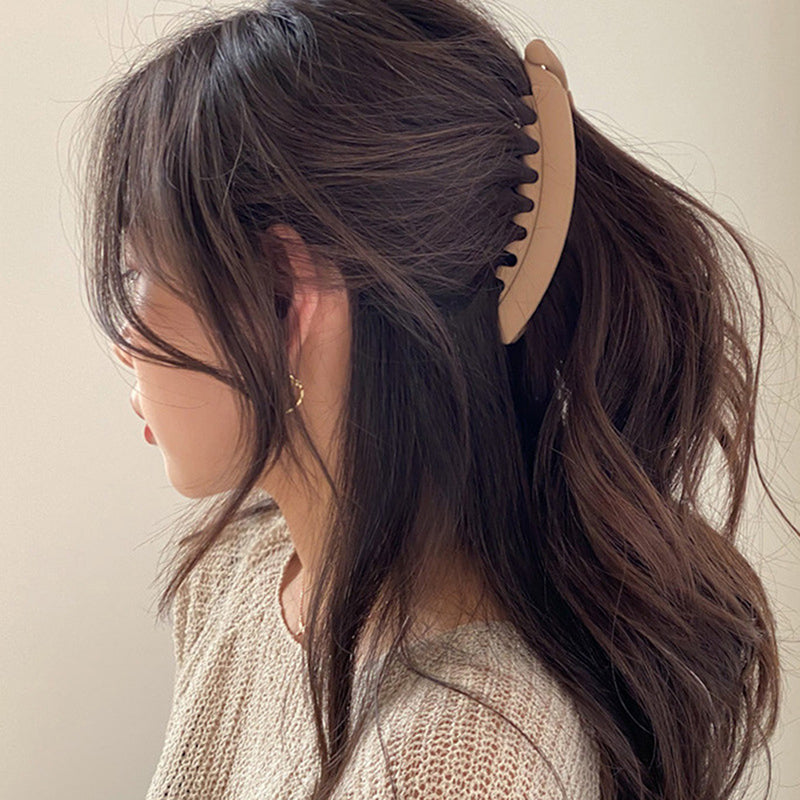 Our Frosted Banana Hair Clip features a sturdy solid claw design that securely holds thick hair in place. The built-in comb helps to add extra grip and stability, ensuring your hairstyle stays intact throughout the day
Experience the unbeatable combination of functionality and fashion with this solid claw clip!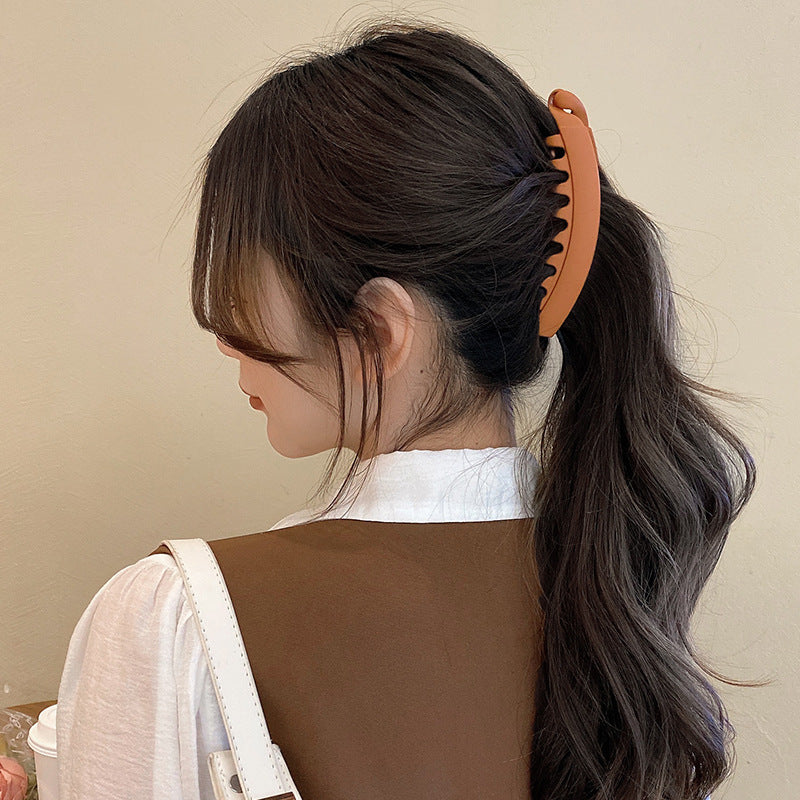 Versatile for Various Occasions
Our banana hair clip is perfect for any occasion, be it casual outings, weddings, parties, or events, ensuring your hair remains neat and enhancing your overall attractiveness.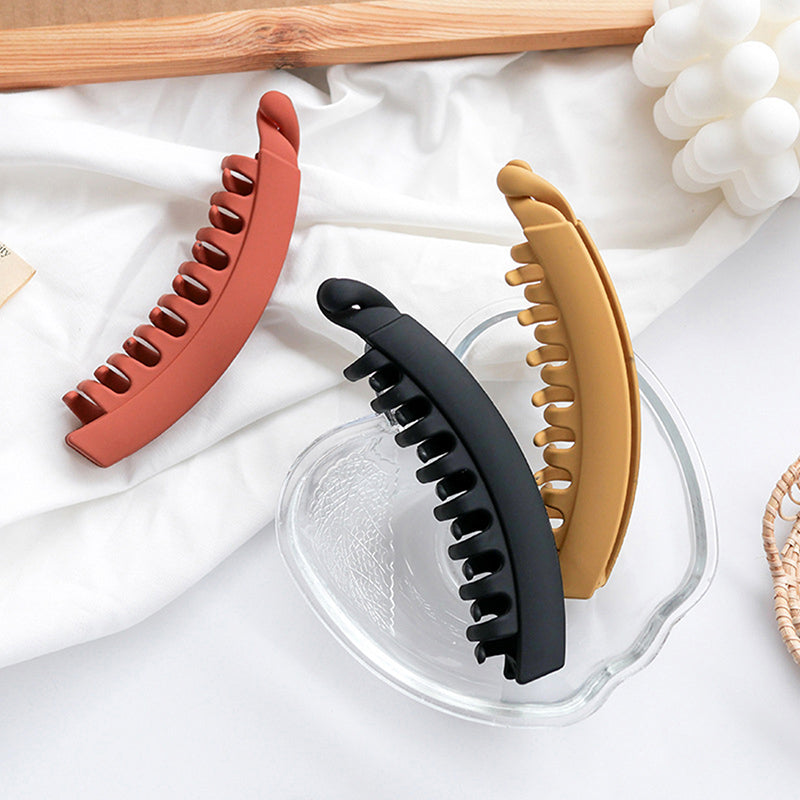 Secure Hold without Slippage
Designed with large and small teeth, our banana clips offer a double-grip mechanism, providing excellent stability even for those with fine hair, preventing any unwelcome slip-offs.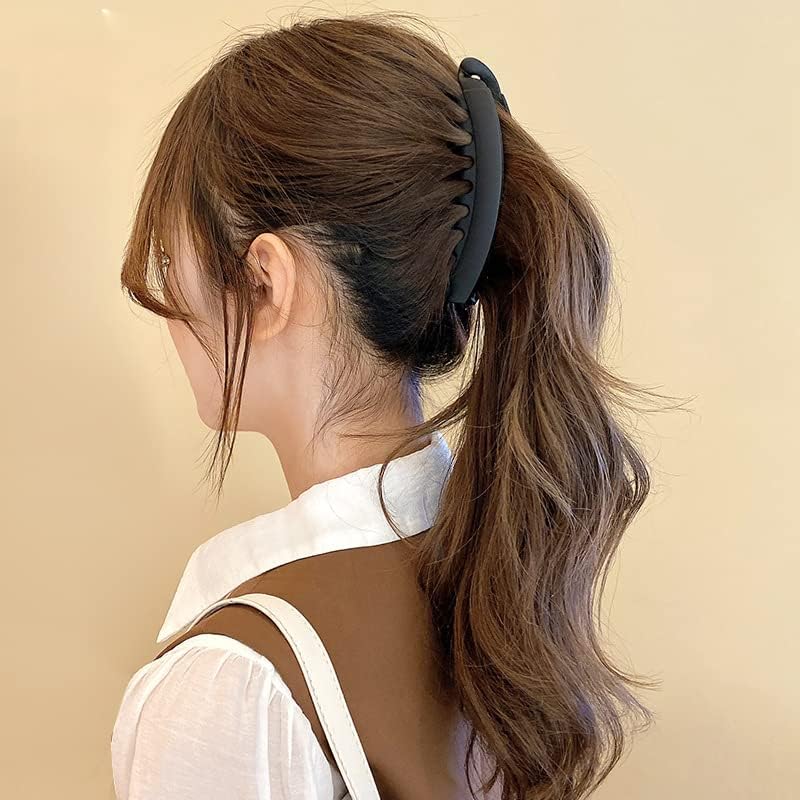 Effortless Application
The clincher comb is incredibly user-friendly, allowing you to effortlessly open and close it. Within seconds, you can create a flawless ponytail hairstyle, making it an essential accessory in your collection.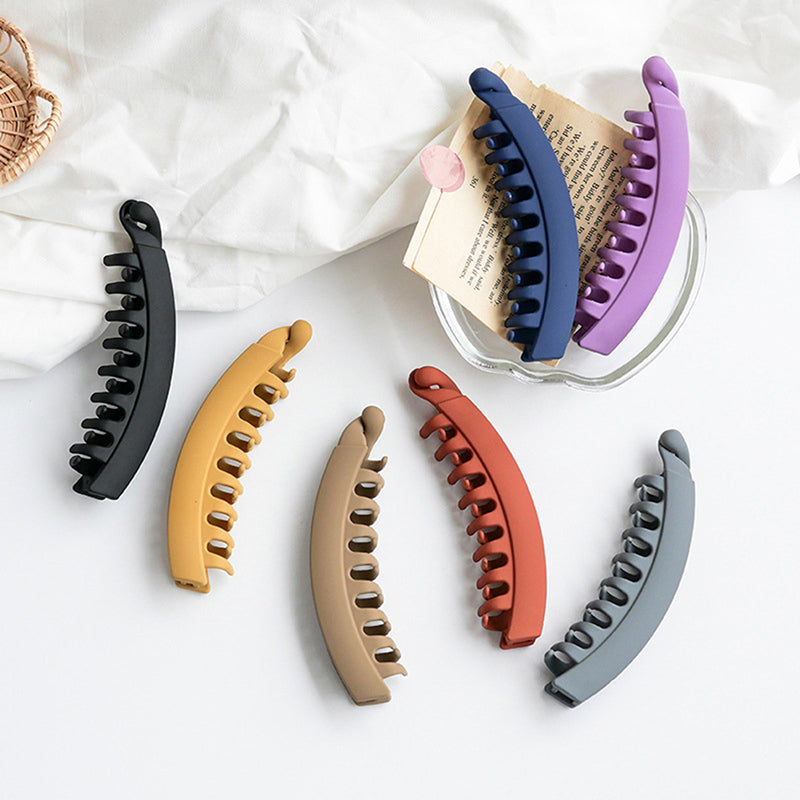 Dependable Ponytail Holder
Our hair clip serves as a reliable ponytail holder, ensuring your hair remains stylishly intact throughout the day. Say goodbye to constantly readjusting your ponytail with this dependable clip.
● Solid Claw Design
● Frosted Finish
● Comb Functionality
Elevate your look and keep your thick hair effortlessly in place with this must-have hairpin!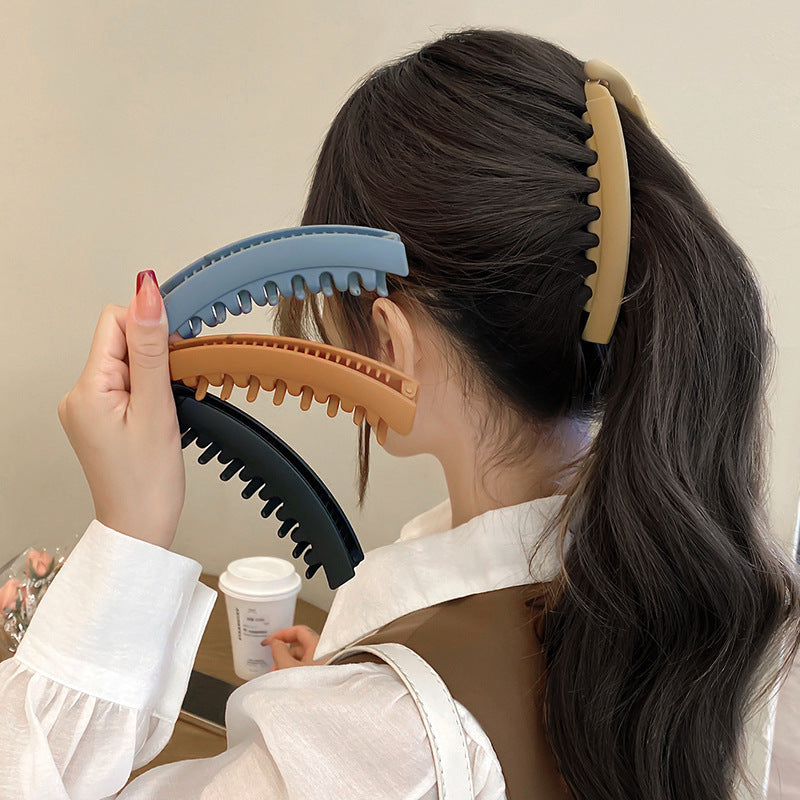 Discover the secret to effortless style and be the trendsetter among your friends with this wholesale hair accessory!
More info
Specifications

Material: Plastic
Size: 13*3cm
FAQs

Is the Frosted Banana Hair Clip suitable for all hair types?
Absolutely! The solid claw design and comb functionality make it suitable for various hair types, including thick and fine hair.

Can I wear the hair clip on special occasions?
Certainly! The Frosted Banana Hair Clip is perfect for special occasions like weddings, parties, and events, adding an elegant touch to your hairstyle.

Will the hair clip stay securely in place throughout the day?
Yes! The double grip feature of the banana clip ensures a secure hold, even for fine hair, preventing any slippage or readjustments.

Is the hair clip easy to use?
Absolutely! The hair clip is designed for convenience. It is effortless to open and close, allowing you to create a perfect ponytail or updo in just seconds.

Can I buy the hair clip in bulk for wholesale purposes?
Yes! Our Frosted Banana Hair Clip is available for wholesale. Feel free to contact our customer support for more information on bulk purchases.

How can I clean and maintain the hair clip?
To clean the hair clip, simply wipe it gently with a damp cloth. Avoid using harsh chemicals or immersing it in water. Proper maintenance will ensure its longevity and performance.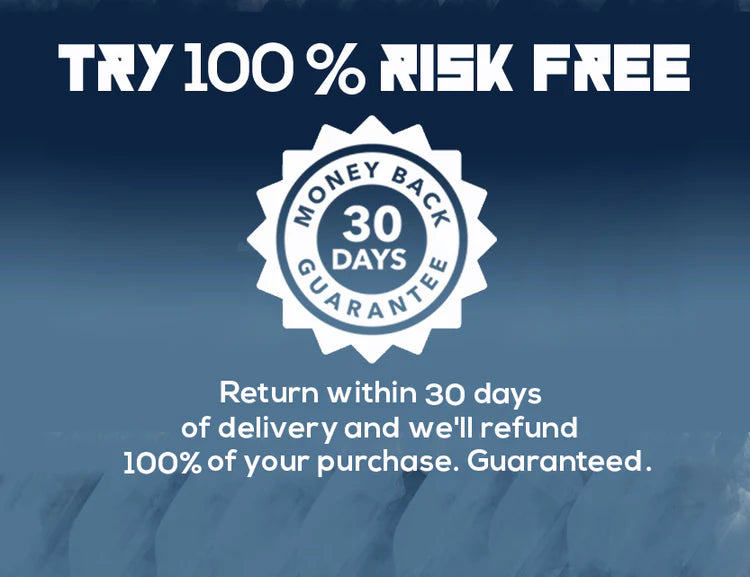 Didn't see the results you expected from our product?
You're covered by our 30 day money back guarantee. If you are unhappy with your purchase, please return merchandise and receive a full product refund for your order less any shipping and processing.