Regular price
Sale price
£34.95 GBP
Unit price
per
Sale
Sold out
Want to get the benefits of effective ancient reflexology therapy in a simple modern way? We got you!
Our foot massage slippers are designed based on the eight-point diagrams of Tai-Chi, a traditional Chinese martial art and health practice. These massage sandals offer a unique approach to foot care and relaxation.
This Foot massage reflexology Acupoint has been designed specifically to target the massage points throughout the body that are located on the feet. To alleviate tiredness, it delicately rubs the acupuncture points on the feet through the use of scientifically arranged silicon columns
View full details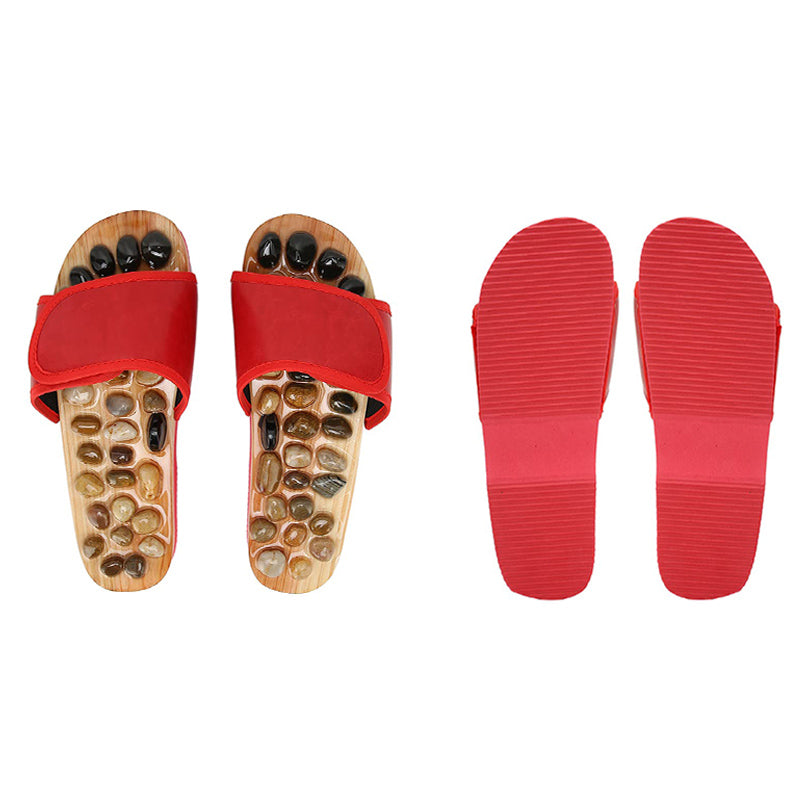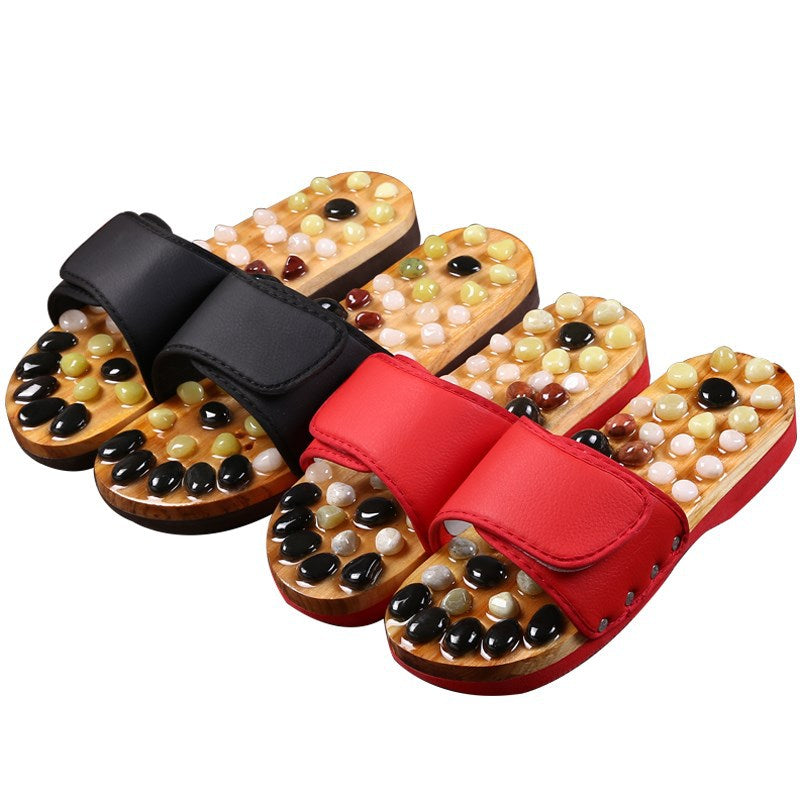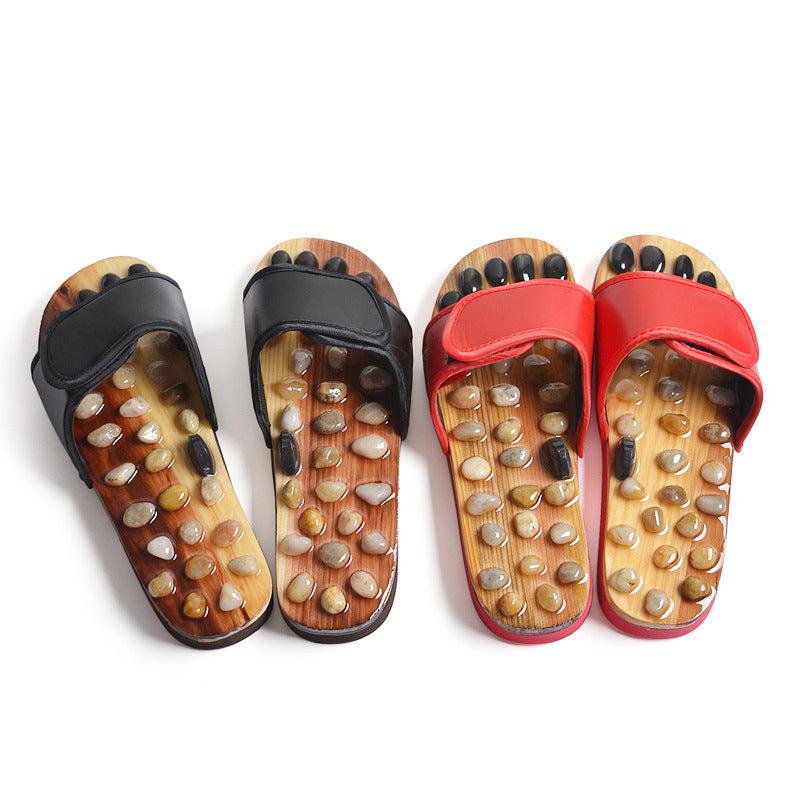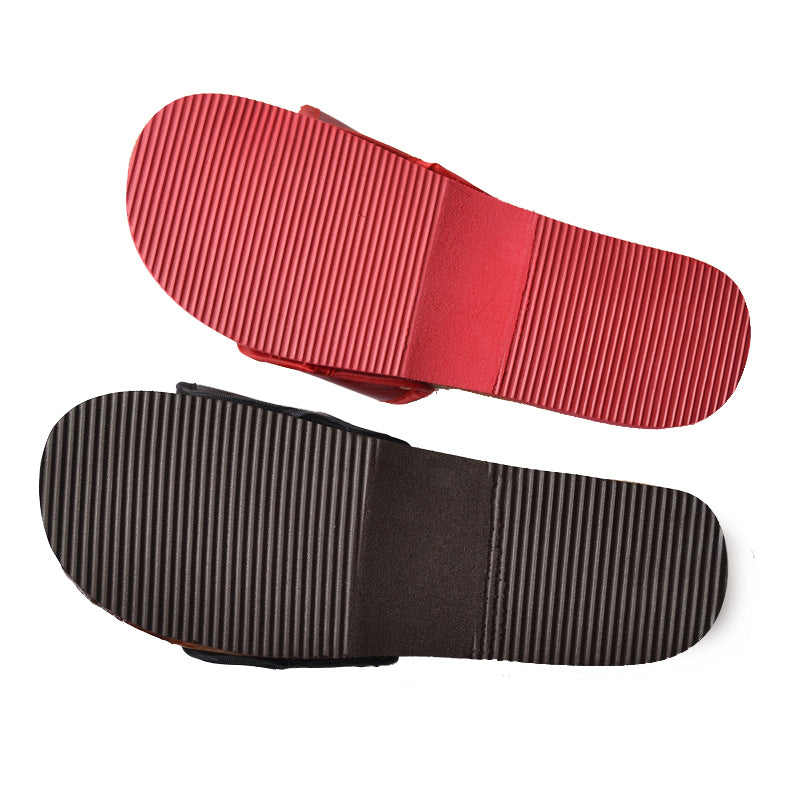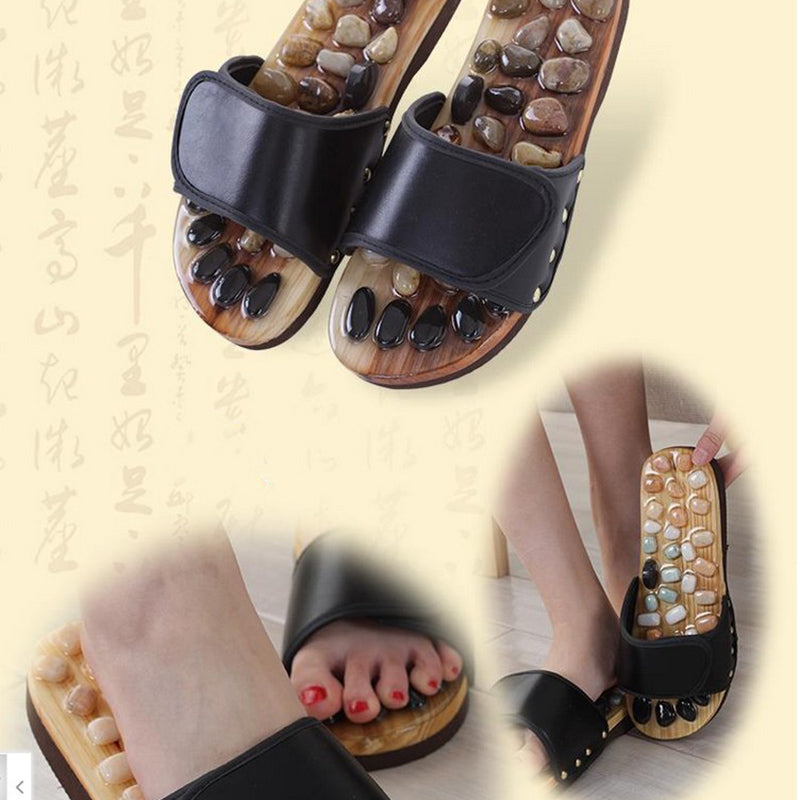 Get the relaxing therapy you need without leaving the comfort of your home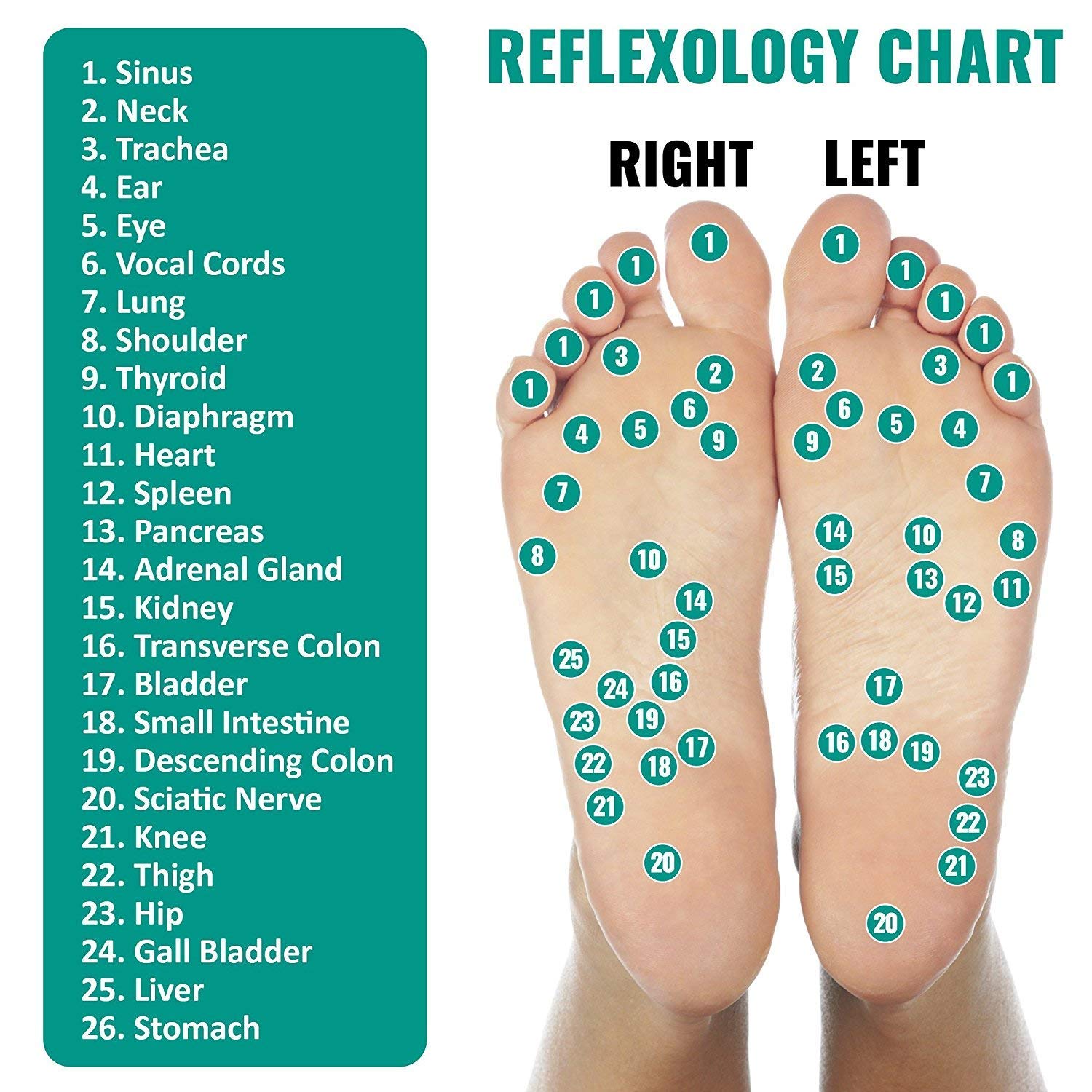 How does it work?
The slipper works by using the silicon columns to apply pressure to the acupuncture points on the feet.
These points correspond to specific areas of the body and by applying pressure to them, it helps to relieve fatigue and promote relaxation.
What benefits can you get from our product?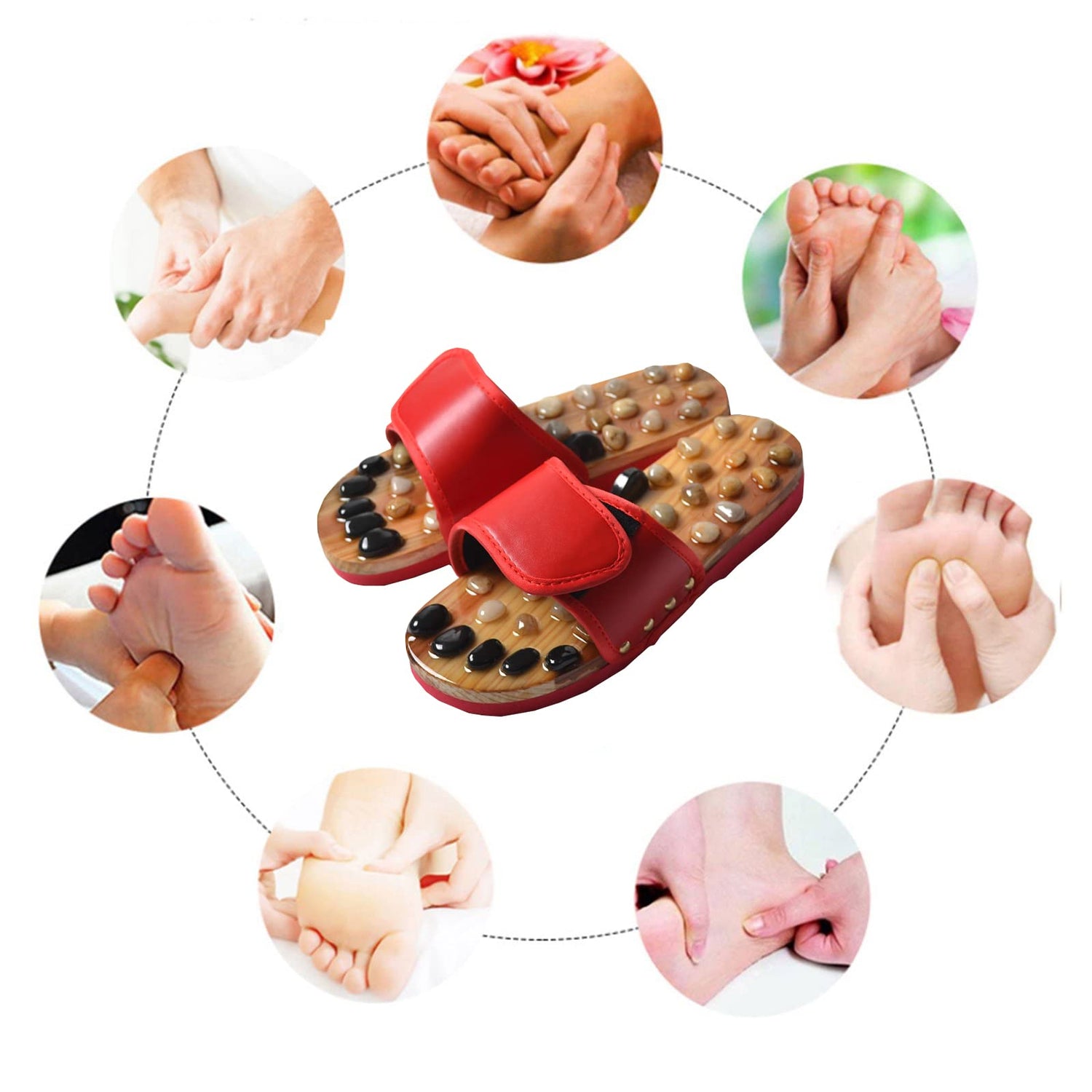 Reduces fatigue and sore feet
By massaging the acupuncture points on the feet, the slipper can help to relieve tiredness and rejuvenate the body.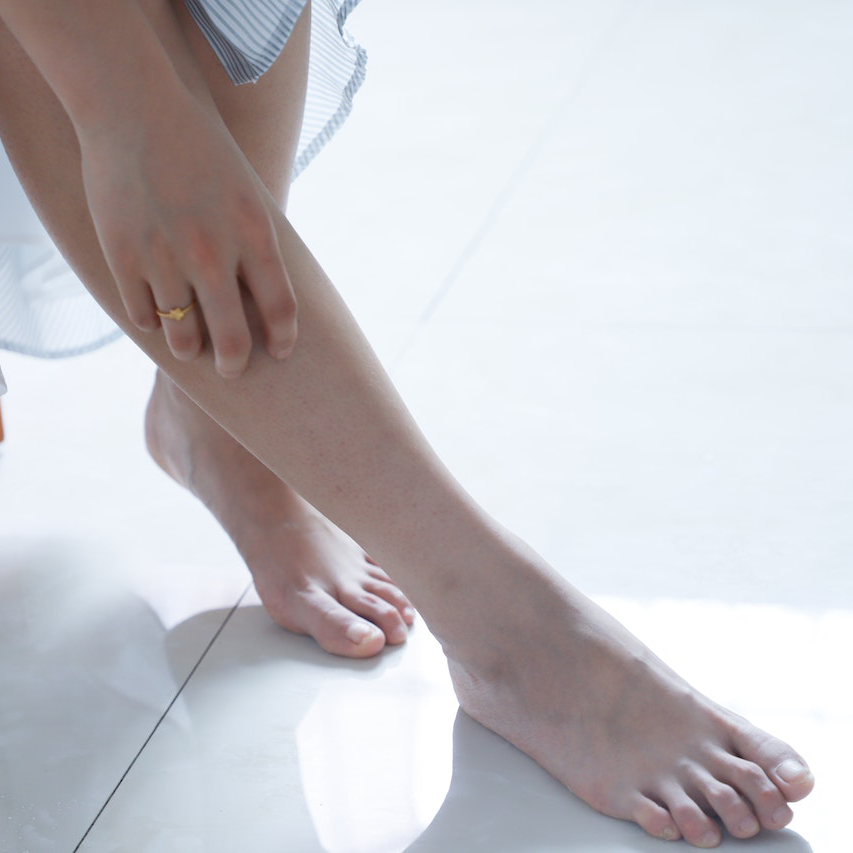 Improves blood circulation
The massage provided by the slipper improves blood flow and circulation, which is beneficial for overall health.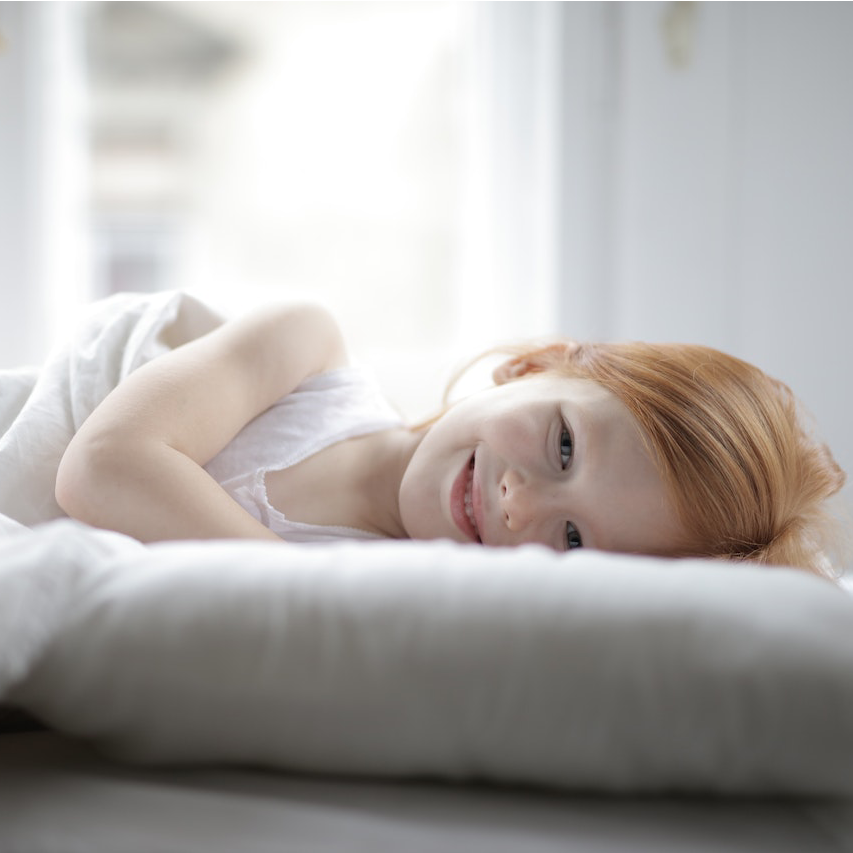 A better sleep quality and life balance
By massaging the feet, you feel total relaxation, and with regular use, your sleep quality will improve, as will your balance and stability, reducing the risk of falling.
Made of natural cobblestone, which is safe and comfortable.

Non-slip

Magic tape design
Easy application, incredible results!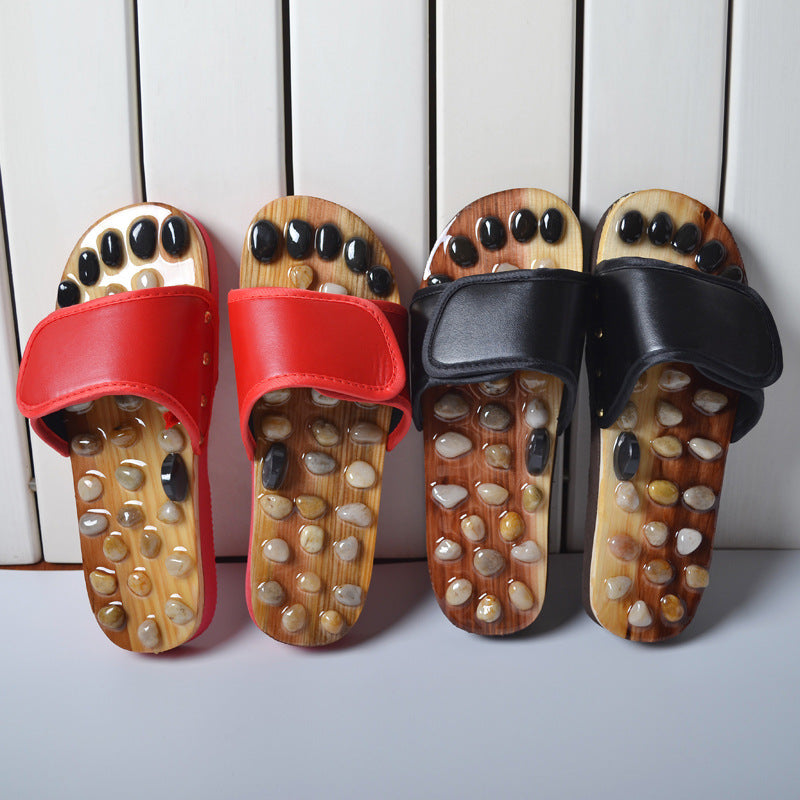 Put on the slipper
Walk or stand: As you walk or stand, the pressure from your body weight will be applied to the silicon columns, providing a gentle massage to your feet.
Adjust the fit: If necessary.
Use regularly: To experience the full benefits of the slipper, it is recommended to use it regularly.
Note: You may feel pain on the first few usages but it just indicates that the product works
More info
What's in the box

1 * Pair of foot massager slippers
FAQs

Is it safe to wear?

Made of an artificial PU sole and EVA materials, they are non-slip and safe to wear, an exceedingly innovative alternative to the traditional reflexology sandals. not to mention that they are really sturdy and durable.

What is the effect of using it?

It has a great effect on relaxing tendons and activating collaterals. when it is used for fifteen minutes per day. It can mitigate a common problem for women with edema. An ideal element for health care

It is adjustable for all feet?

The shoe buckle can adjust the instep closely according to individual circumstances. Suitable for most feet

Is this sandal hygienic?

Our sandals are equipped with an anti-microbial agent, which counteracts any foot odor. They can also be easily wiped clean with a clean, damp cloth.

What is it made from?

made from high-quality wood and natural stone. shoe upper (PU leather, magic sticks); shoe lining: natural stone; midsole: high-quality solid wood; Soles: high-density EVA anti-slip soles

What can I use it for?

Ideal for relieving stress, nervousness, and tension 
This is an absolutely unique experience—walking on stone. So during use, the user can feel some pain and hardness at the bottom of the foot. But, at the end of the day, this is how acupressure therapy for massage works.

How much can you use in a day?

It is advisable for the user to please wear it twice (morning and evening)  a day for a little time within their home, lobby, premises, etc. Please do not wear it for the entire day, while traveling, or outside, as the stone structure may be uncomfortable.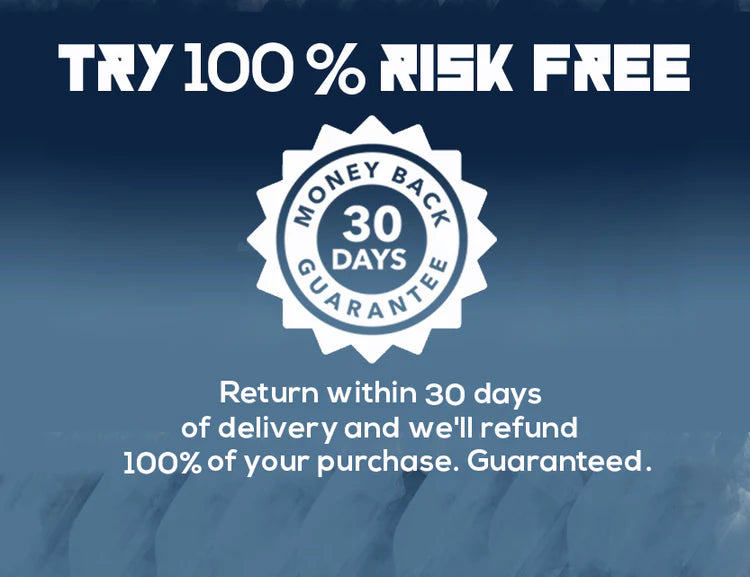 Didn't see the results you expected from our product?
You're covered by our 30 day money back guarantee. If you are unhappy with your purchase, please return merchandise and receive a full product refund for your order less any shipping and processing.