Regular price
Sale price
£36.95 GBP
Unit price
per
Sale
Sold out
Revitalize Your Skin with the Ultimate Anti-Aging Beauty Device
Microcurrent Face Massager for Lifting, Tightening, and Rejuvenation!
Are you tired of dull and sagging skin?
Experience the transformative power of our Face Massager Lifting Tightening Neck Facial Eye Massage Introducer! This innovative device harnesses microcurrent technology to rejuvenate your skin, reduce signs of aging, and restore a youthful radiance like never before.

View full details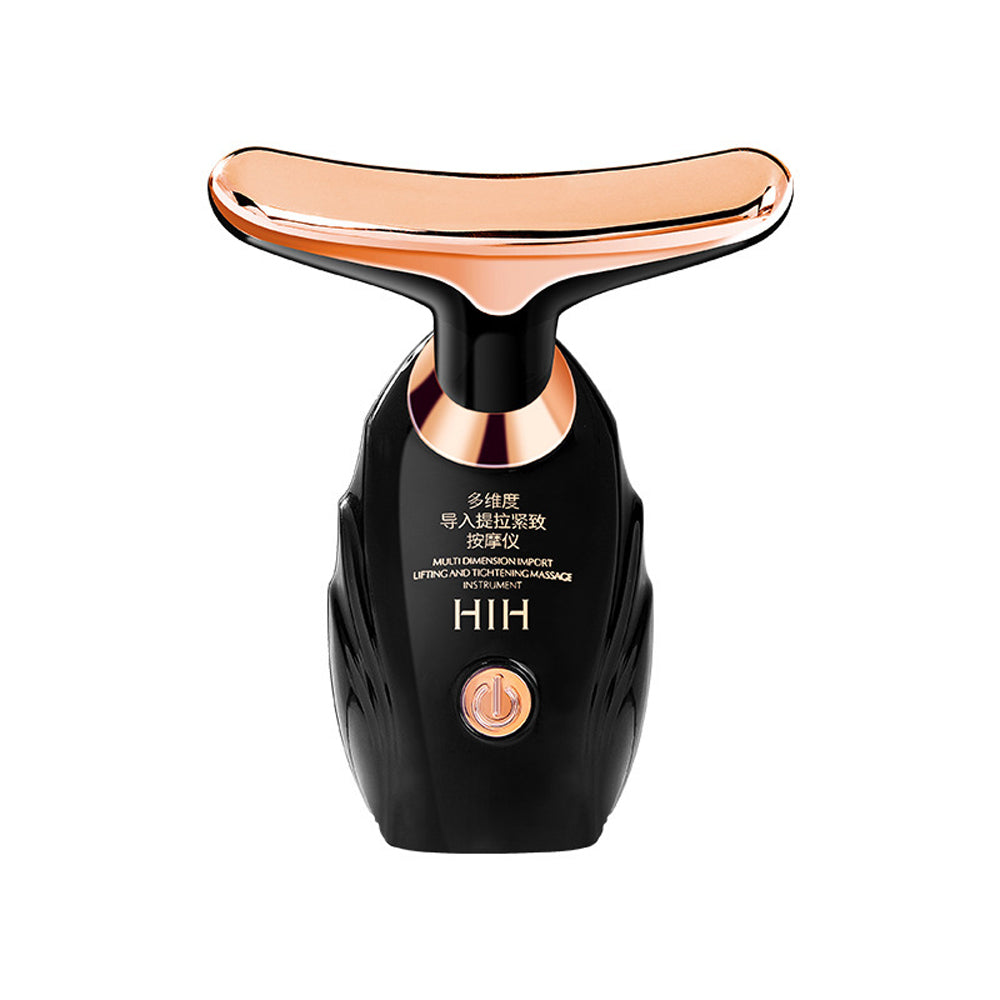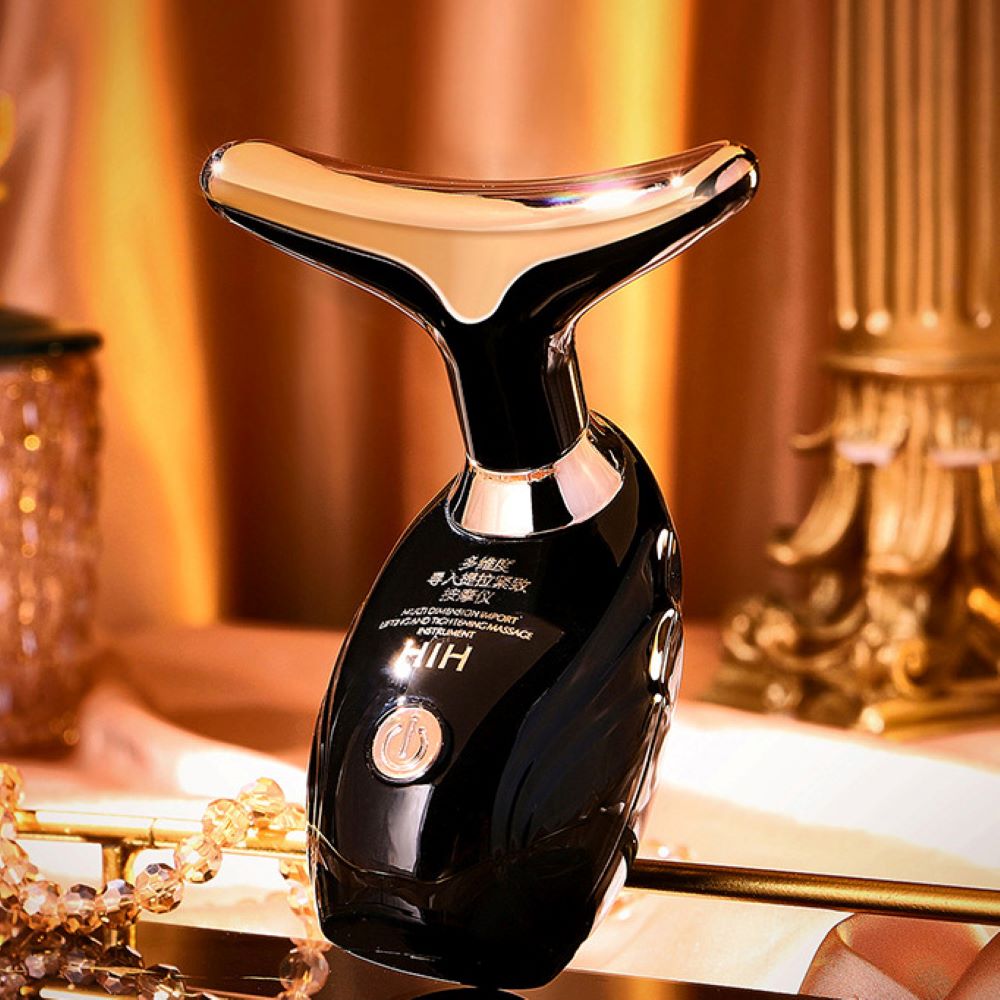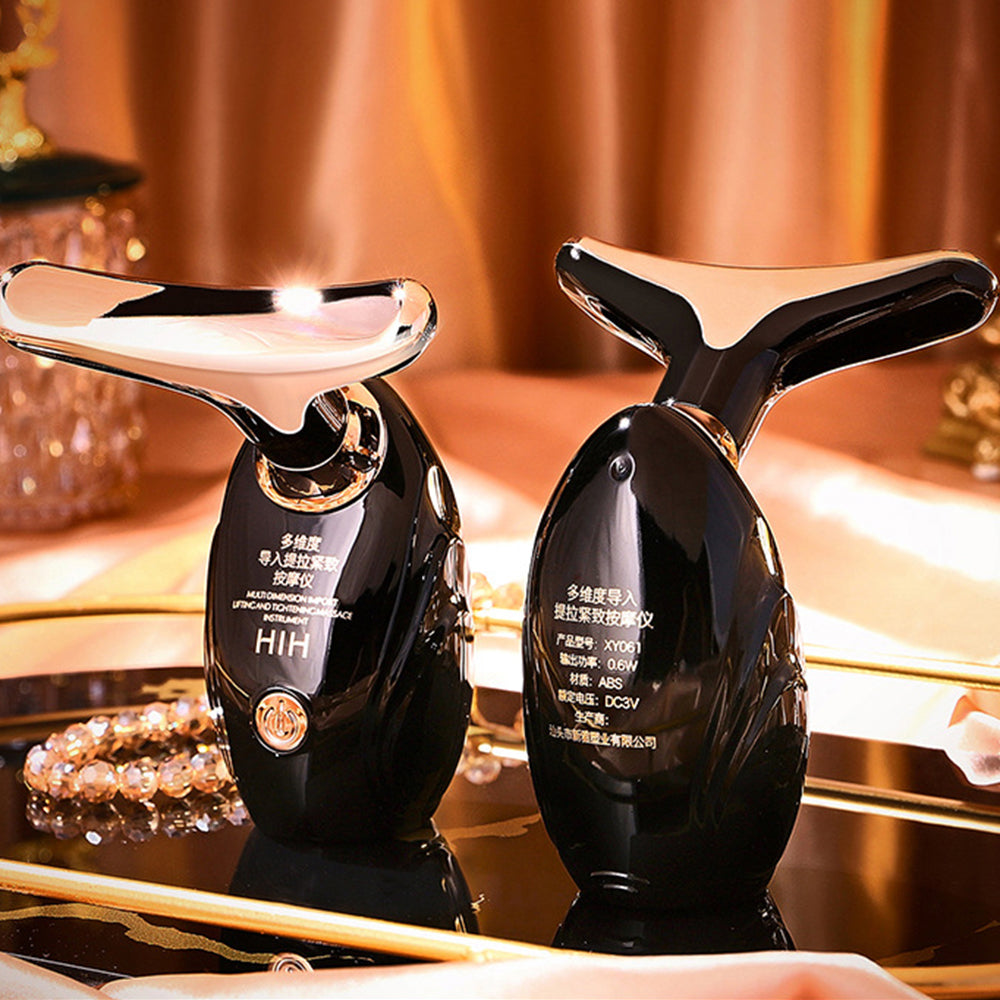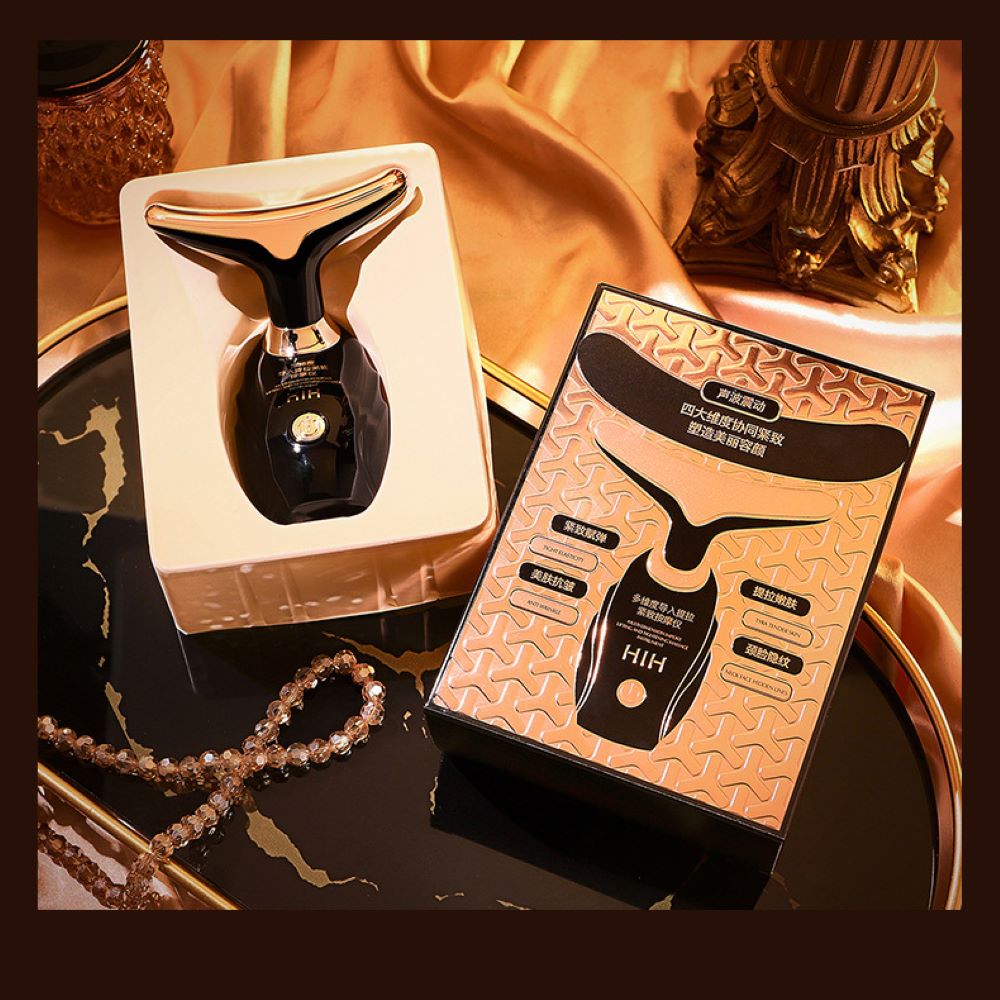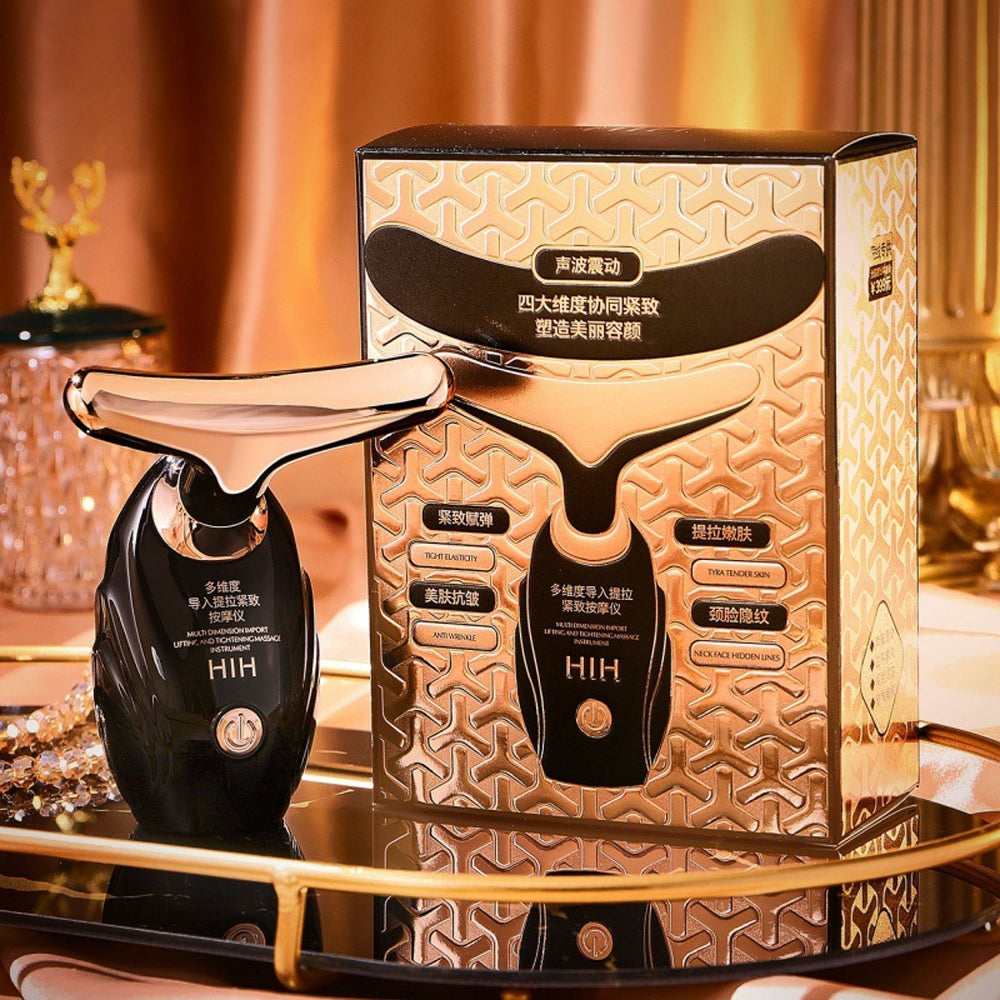 Experience the extraordinary synergy and unleash the power within!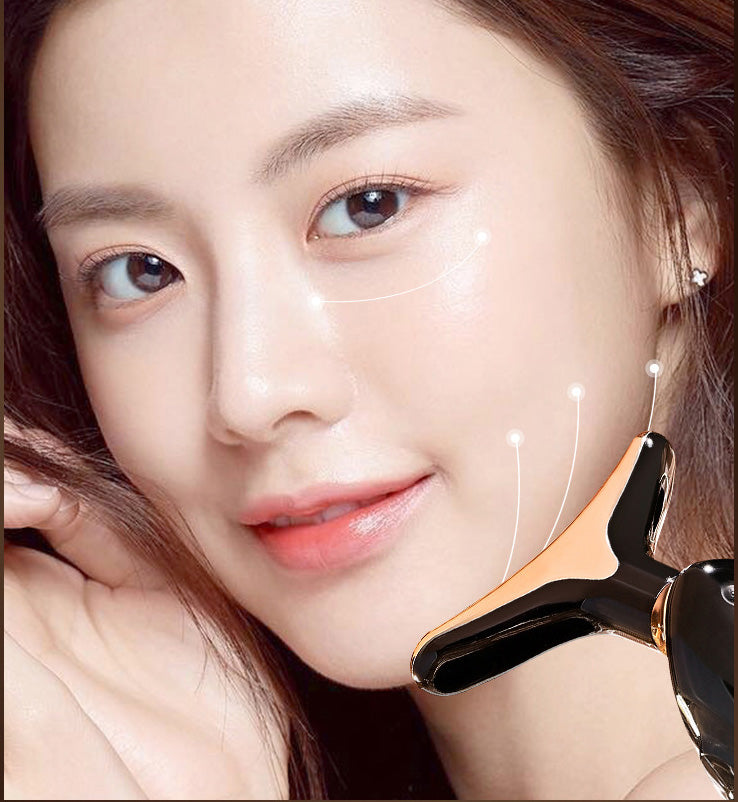 The Face Massager utilizes ion therapy to enhance the absorption of skincare products. It creates high-frequency micro vibrations that help resolve and lead nutrient substances into the skin, promoting better penetration and maximizing the effectiveness of your skincare routine.
Feel the magic unfold as you indulge in daily sessions – discover a whole new level of rejuvenation!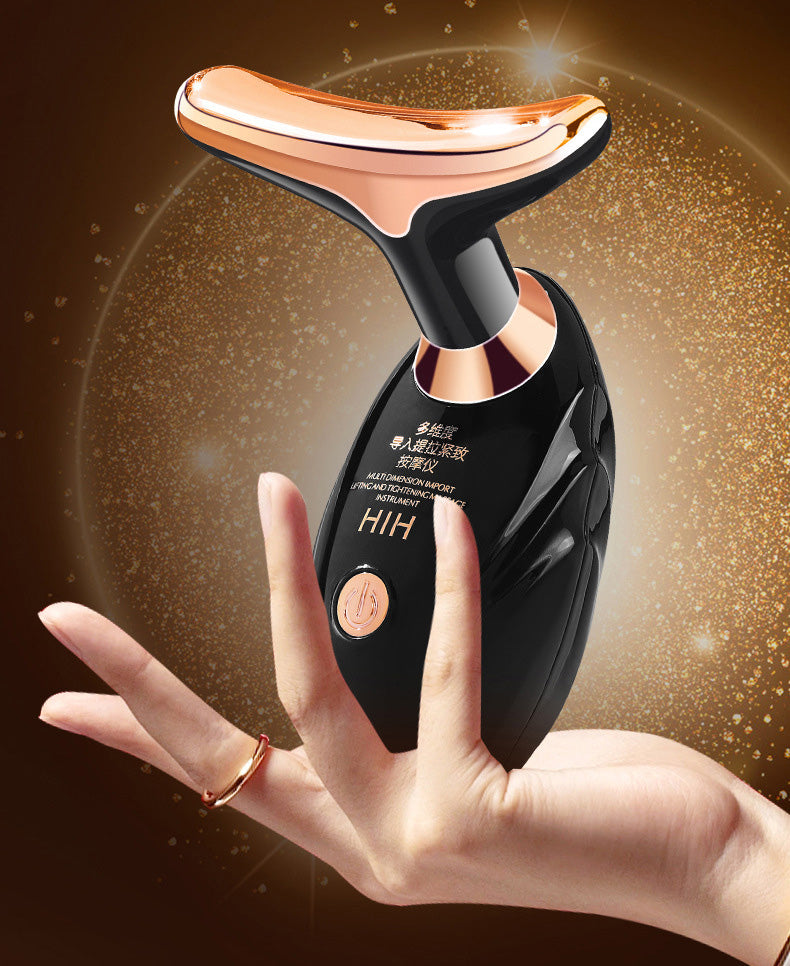 Enhanced Productivity with Daily Use: By incorporating just 5-10 minutes of morning and evening sessions with our Face Massager, you can unlock a multitude of benefits for your skin.
Synergistic Effect with Skincare Products: Combine the power of our massager with your favorite essence, face cream, and neck cream for amplified results. Witness the remarkable synergy between the device and your skincare products.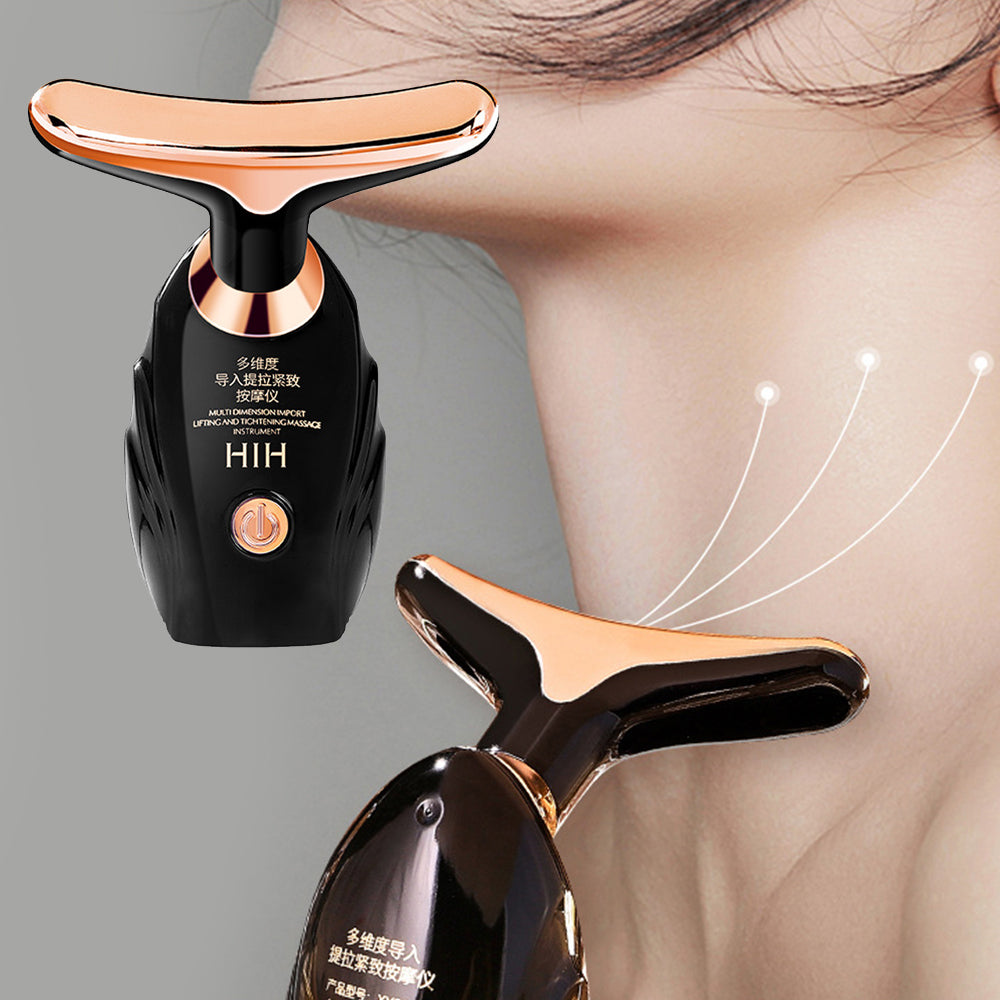 Unleash the Magic over Time: Continuously using our Face Massager will unveil its extraordinary potential. Experience the gradual yet astounding transformation as your skin becomes more rejuvenated, youthful, and radiant.
Sonic High-Frequency Vibration: The device operates at an impressive 7000 times per minute, activating your skin tone, stimulating cell regeneration, and enhancing the elasticity of your neck skin. Prepare to enjoy a firmer and more supple appearance.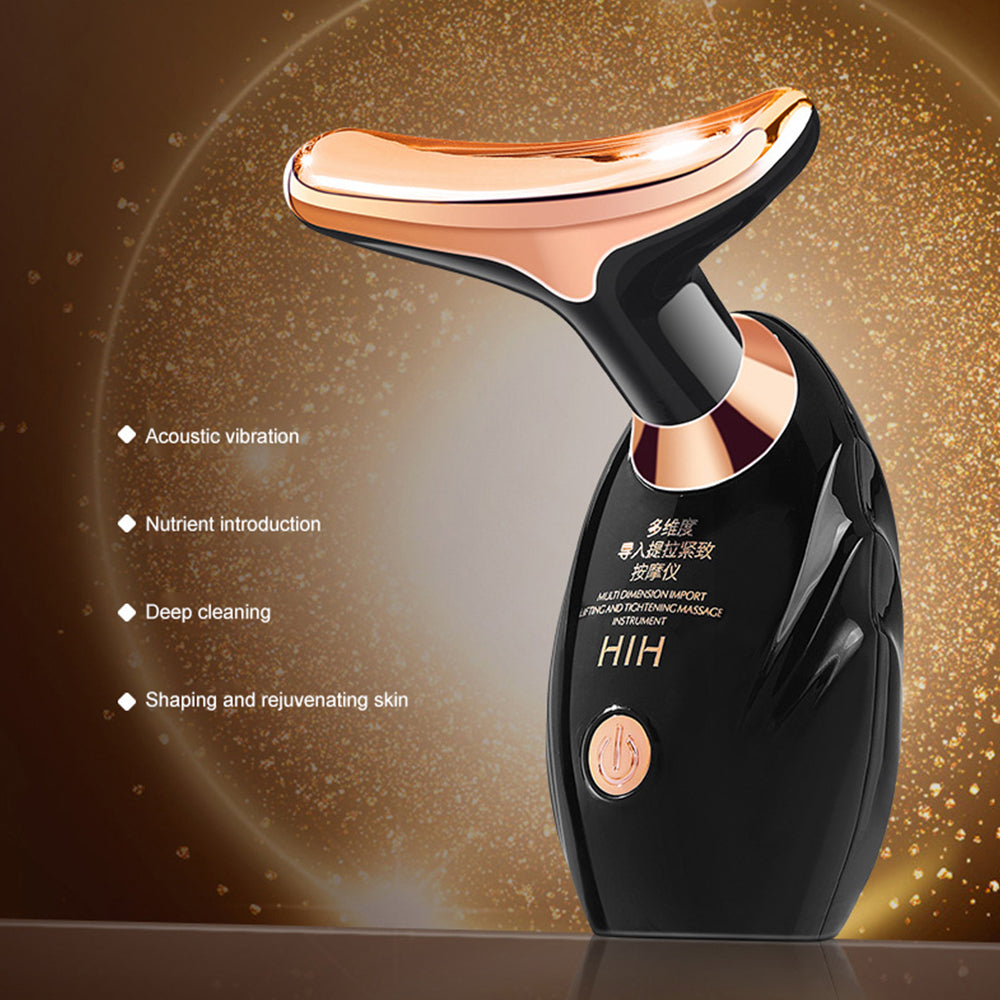 Specialized Massage Treatment: With its versatile wavelengths, our massager provides a non-surgical solution for improving fine lines, wrinkles, sagging, melanin spots, and scars. It also excels at lifting and firming the neck, leaving you with a more youthful and toned profile.
Ergonomic Design: The beautifully curved shape of our massager resembles a dolphin's tail, perfectly aligning with the contours of your face, neck, and even shoulders. It not only aids lymphedema relief but also enhances the overall experience.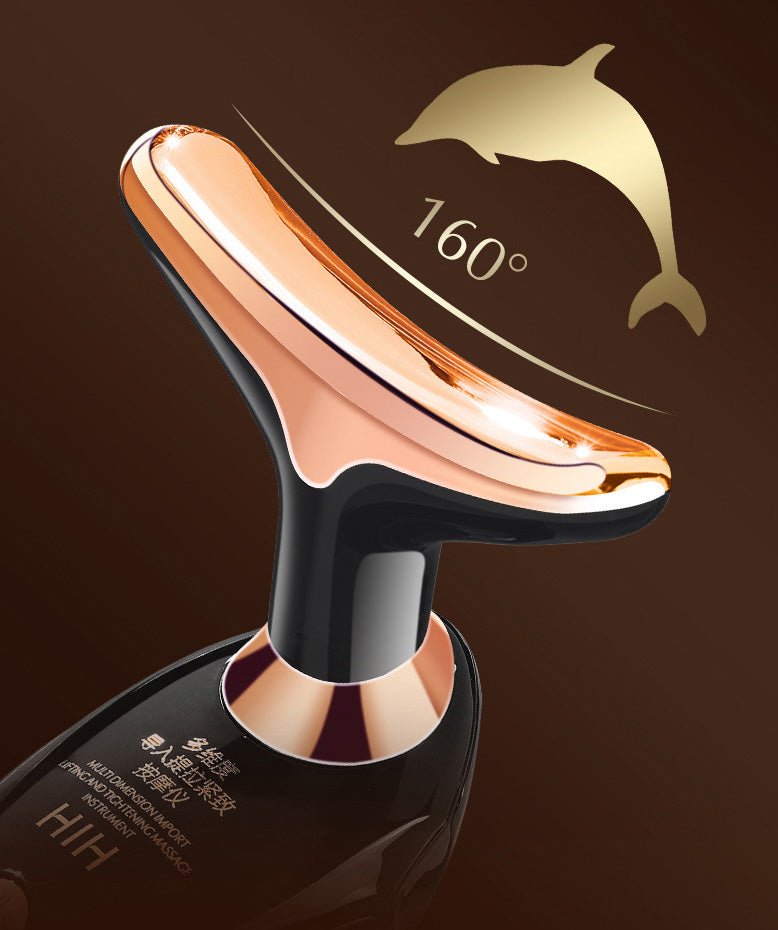 High-Efficiency Massaging: Unlike manual skincare routines, our massager utilizes high-frequency microvibration and ion therapy to effectively penetrate and distribute nutrients into your skin, ensuring optimal absorption and rejuvenation.
Multifunctional Marvel: Our massager offers a wide range of benefits, from diminishing neck lines and nasolabial folds to combating signs of aging and wrinkles. It also works diligently to restore skin elasticity and stimulate collagen production, promoting a more youthful complexion.
● Microcurrent Technology
● Sonic Vibration
● Multi-functionality
Fade neck lines

Desalinate decree lines

Fade the wrinkles

Lifting and tightening
Unlock the secret to youthful radiance – witness the transformation!
After

Before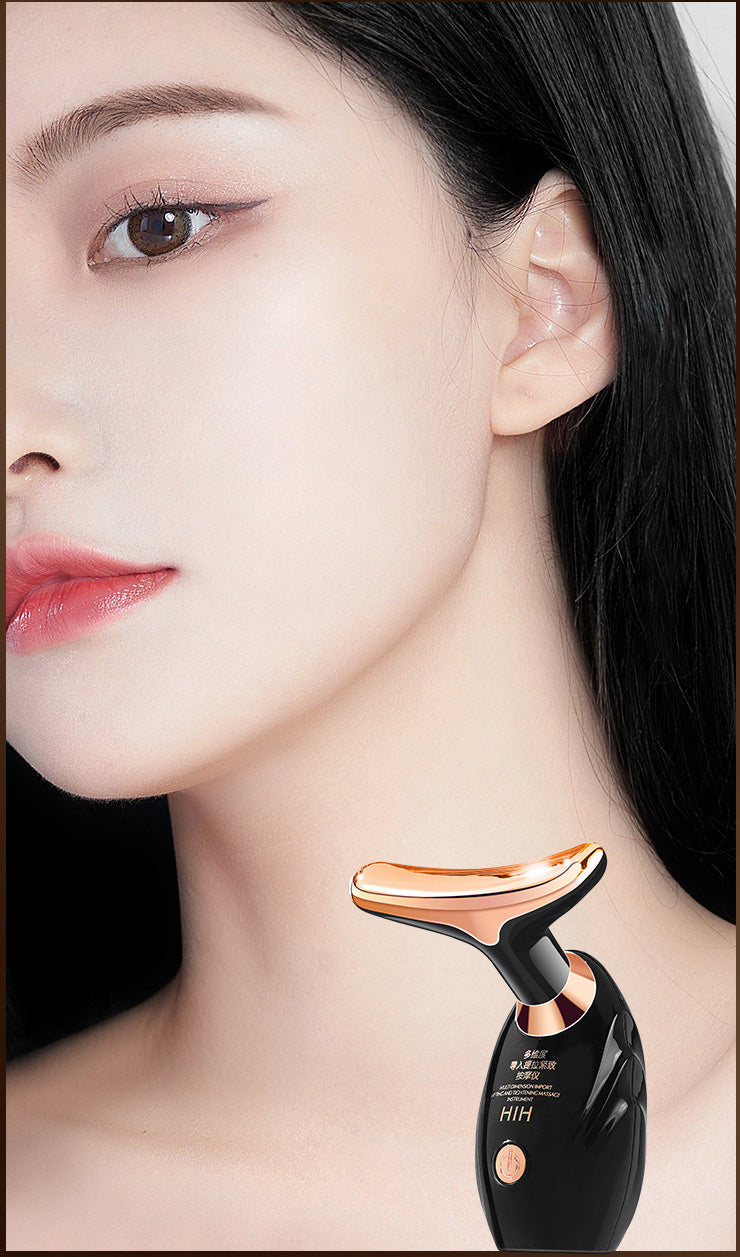 Embrace the future of skincare with our advanced Face Massager – say goodbye to wrinkles and hello to timeless beauty!
More info
Specifications

Material: ABS
Power: 0.6W
Charging mode: Requires two AA batteries (not included)
Voltage: 3V DC
FAQs

How often should I use the face massager?
For optimal results, we recommend using the face massager for 5–10 minutes every morning and evening.

Can I use the face massager with my skincare products?
 Absolutely! In fact, using the face massager in conjunction with your essence, face cream, and neck cream can enhance the effectiveness of your skincare routine.

How long does it take to see results?
Results may vary depending on individual factors, but with regular use, you may start noticing improvements in skin tone, elasticity, and fine lines within a few weeks.

Is the face massager suitable for all skin types?
Yes, our face massager is designed to be gentle and suitable for all skin types, including sensitive skin. However, if you have any specific concerns, we recommend consulting with a dermatologist before use.

Can the face massager be used on other parts of the body?
Absolutely! The curved design of the face massager is not only perfect for the face and neck but also suitable for shoulders and other body parts. It can even help relieve lymphedema.

How does the face massager work to improve skin?
The face massager utilises sonic high-frequency vibration, which helps activate skin cells, increase neck skin elasticity, and stimulate collagen production. It also offers specialised massage treatments to improve fine lines, wrinkles, sagging, melanin spots, and scars, resulting in lifted and firmer skin.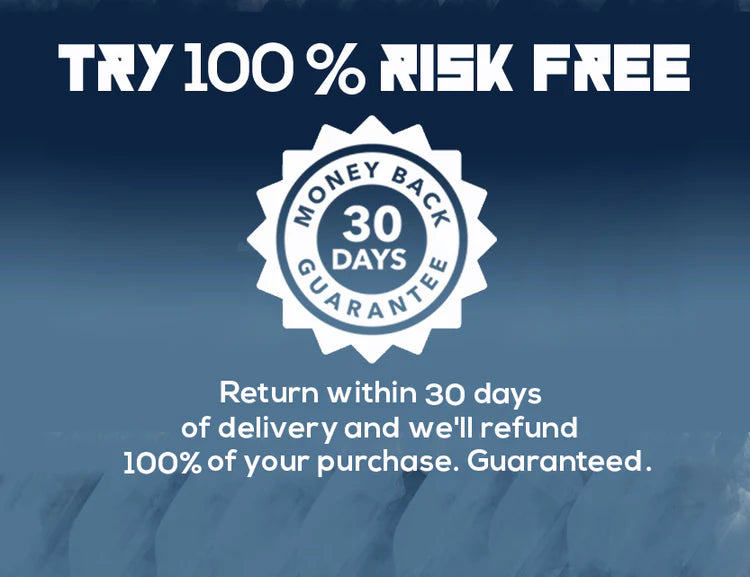 Didn't see the results you expected from our product?
You're covered by our 30 day money back guarantee. If you are unhappy with your purchase, please return merchandise and receive a full product refund for your order less any shipping and processing.