Regular price
£79.95 GBP
Sale price
£39.95 GBP
Unit price
per
Sale
Sold out
Do you feel like your face sags, your skin sags, and your wrinkles deepen as you age? Do you suffer from a variety of skin issues that develop one after another as a result of regular exposure to the sun, computer radiation, and contaminated air?
No worries! Our EMS Microcurrent Massager Anti Aging Face Roller will make you seem younger and help you solve those problems for healthier, tighter, and younger skin!
View full details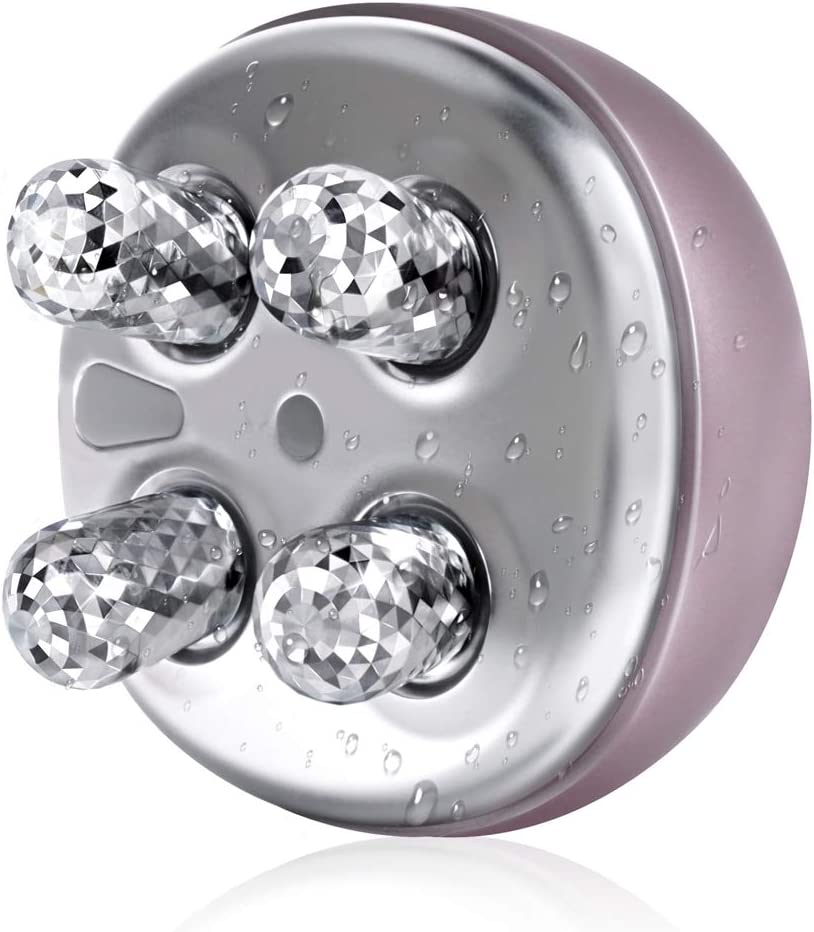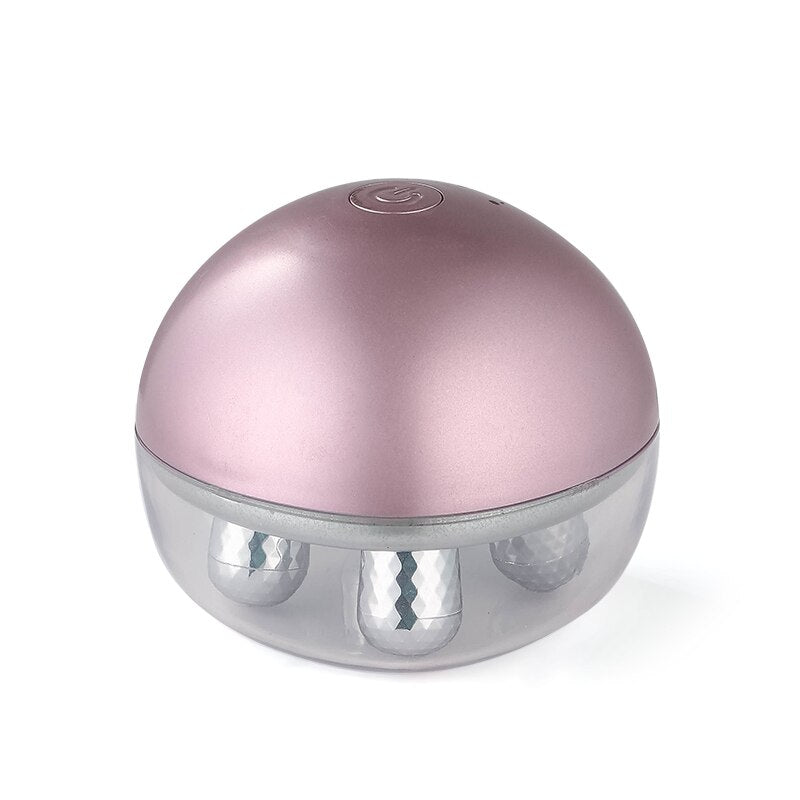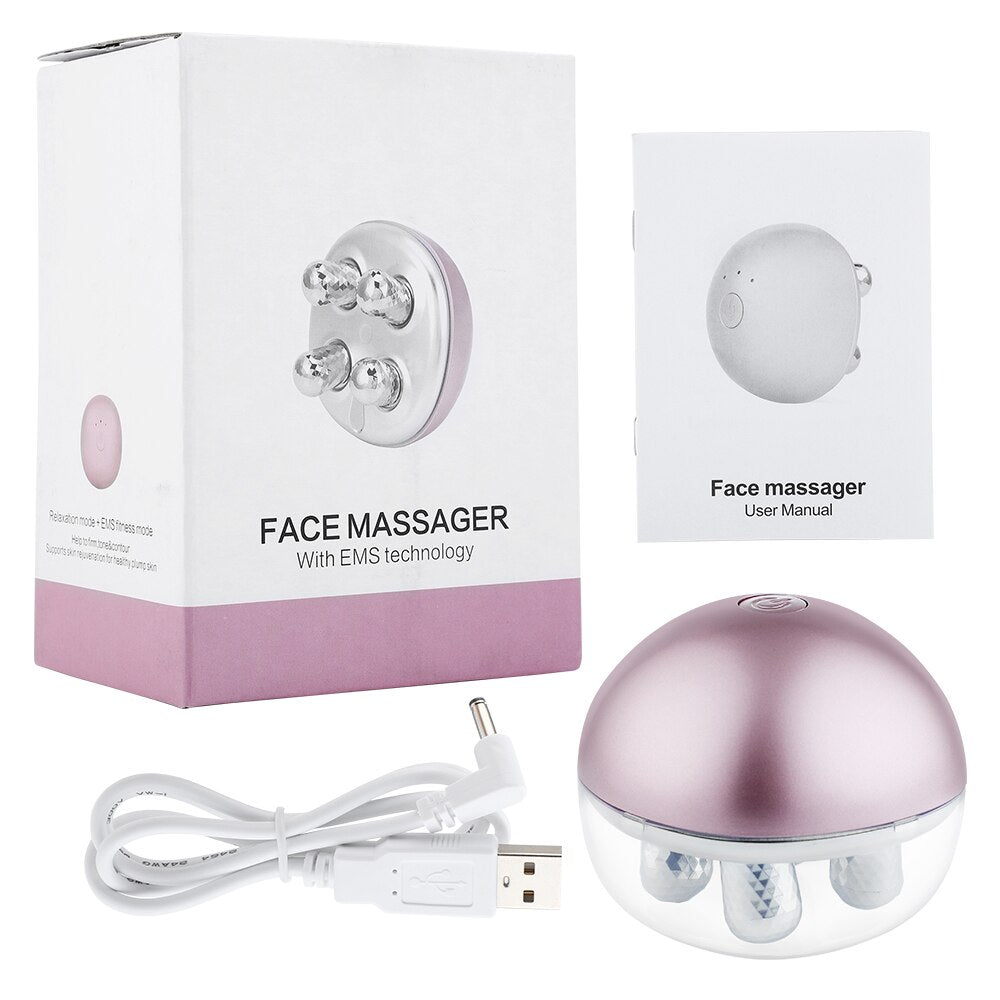 Reduce forehead lines, eye wrinkles, nasolabial folds, neck lines, Eliminate oedema and tighten contours
One of the most effecient and easiest face devices in the market!
How it Works?
Based on Microcurrent EMS Technology, this device can help you regain your youth
Skin problems

As we age, muscle vitality decreases, collagen is lost and wrinkles appear.

Microcurrent EMS technology

Because the human body has its own electric charge, the microcurrent can gently penetrate the muscle layer, stimulate the dermis layer, promote the production of ATP (ATP is the key material for the production of collagen)

Smoother, firmer results

Promotes the regeneration of collagen, in order to restore elasticity and vitality to the skin.
Make your skin glow again with our face massager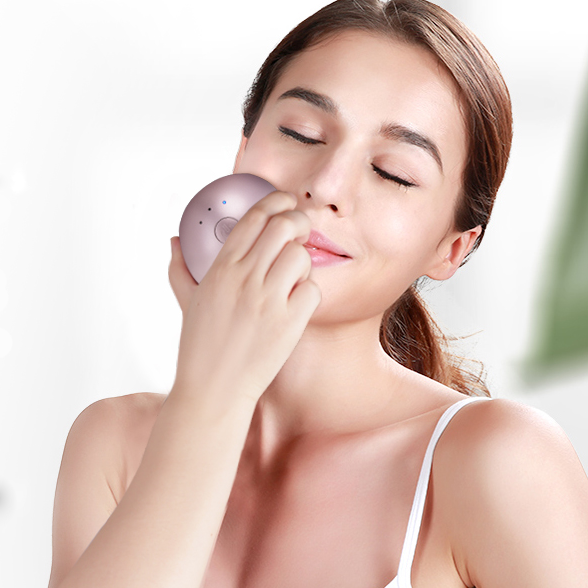 Enjoy professional salon-like massage experience
Our anti-wrinkle face device features 4 360-degree rotating massage rollers, which are designed to cover a larger area and conform to the shape of the face more effectively than traditional massagers.
By mimicking the massage techniques used by professional beauticians, it can effectively lift and tighten the skin.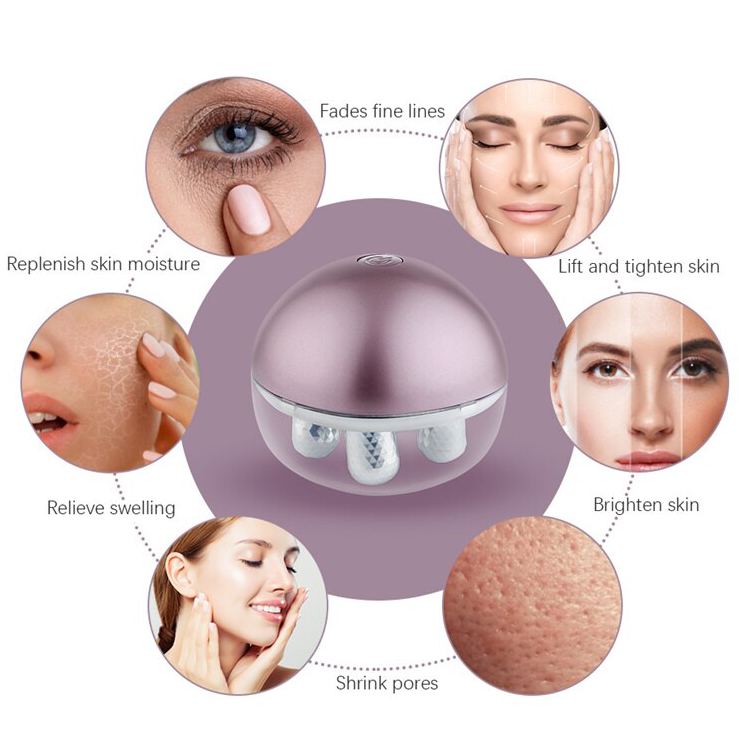 See the remarkable changes on your face
Our anti-wrinkle face device is specifically designed to reduce the five main wrinkles on the face, including wrinkles on the forehead, around the eyes, on the sides of the nose, at the corners of the mouth and on the neck.
Additionally, it can help eliminate puffiness, enhance facial contours and maximize the effectiveness of your skincare products.
Easy application, incredible results!
Our face massager has two modes: EMS and normal. Each mode has three speed options: You can choose the right mode and speed according to your needs;
Step 1

Thoroughly cleanse your face with cleansing cream and water

Step 2

Apply your favorite lotion, cream, essence or mask
More info
What's in the box

1* EMS Roller
1* USB Cable
1* User Manual
1* Box
Specifications

Material: ABS
Color: Rose red
Charging time: 2.5H
Using time: 1H
Input current: 5V=1A
Working voltage: 3.7V
Size: 7.5*7.5*6cm
Weight: 163g
FAQs

How can I clean the device?

1. After use, please check whether the device and the massage rollers are clean or not, if they are clean, please close the transparent cover.
2. If they are dirty, please wipe with a damp paper towel or directly rinse under the tap, after cleaning, wipe with a paper towel or dry cloth and then close the transparent cover.
3. If you don't use it for a long time, please fully charge the device first.

What power usb charger power adapter for this device?

Adapter for classic 220v

Is it better to use ems function first, then end with massage function alone, or start with message and end with ems?

It depends on you, and here is the difference between the two modes:
For EMS mode, there is micro-current electric stimulation.
Generally, we advise you to use it on wet face, the results will be better with cream to absorb the cream by massaging the face.If on dry skin, it won't feel much.It is necessary to "keep the skin moist" when using it.
The main physical principle of micro current (EMS) is to use weak current to stimulate muscle and lymph, to achieve the effect of muscle contraction, edema and skin tightening.