Regular price
Sale price
£95.95 GBP
Unit price
per
Sale
Sold out
Revitalize Your Eyes with Smart Eye Massager: Relax, Rejuvenate, and Refresh!
The 4D Smart Airbag Vibration Eye Massager is a high-tech eye care instrument designed to alleviate fatigue and reduce pouches and wrinkles. With built-in Bluetooth functionality and hot compress feature, it offers a luxurious and convenient way to pamper your eyes.

View full details
Experience the ultimate in eye care with this game-changer for tired eyes!
The 4D Smart Airbag Vibration Eye Massager uses gentle airbag compression and vibration technology to massage the eye area, promoting better blood circulation and reducing fatigue. The added hot compress feature soothes and relaxes the muscles, while Bluetooth connectivity allows you to control and customize your massage experience with ease.
Say goodbye to eye fatigue and hello to relaxation
Relieves Eye Fatigue
The Smart Airbag Vibration Eye Massager effectively reduces eye strain and fatigue, making it an ideal solution for those who spend long hours in front of screens or suffer from tired eyes.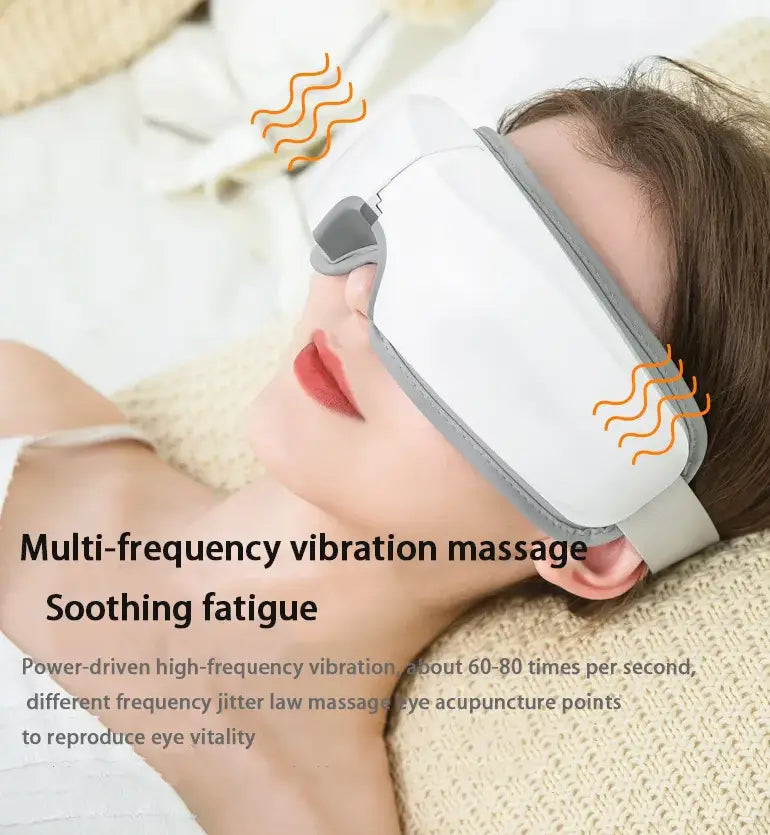 Reduces Pouches and Wrinkles
Regular use of this eye care instrument can help diminish under-eye pouches and wrinkles, leading to a more youthful and refreshed appearance.
Enhances Blood Circulation
The airbag compression and vibration technology in the massager improve blood circulation around the eyes, which not only relieves fatigue but also promotes overall eye health.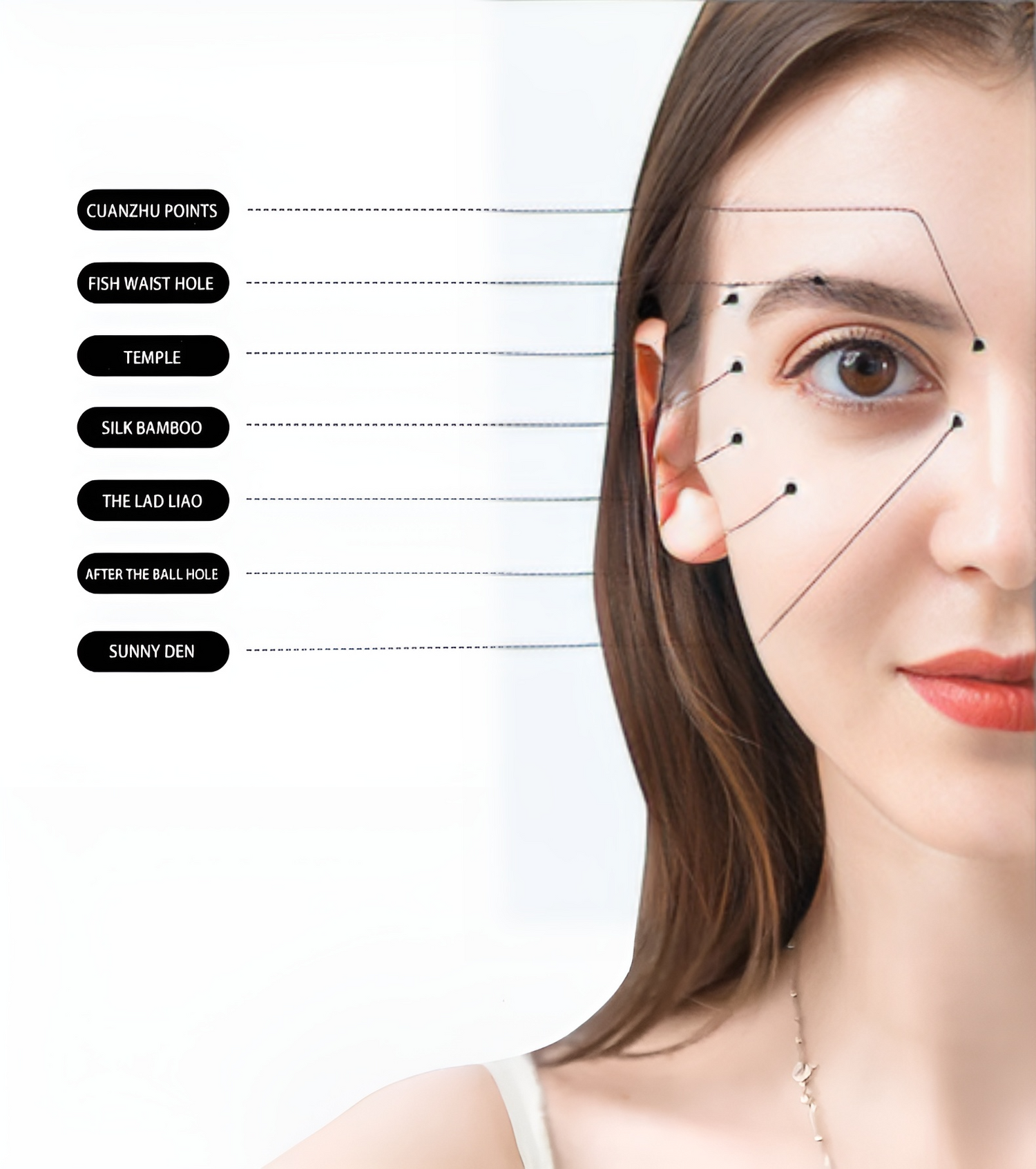 Customized Relaxation
With Bluetooth connectivity and customizable settings, you can tailor your massage experience to your preferences, ensuring maximum relaxation and stress relief for your eyes.
● 4D Massage Technology
● Hot Compress Function
● Bluetooth Connectivity
Discover a smarter way to pamper your eyes with Bluetooth connectivity
Don't wait any longer to banish under-eye pouches and wrinkles – unlock the secret to brighter, younger-looking eyes today!
More info
Specifications

Item Type: Massage and relaxation
Material: Composite Material
Applicable Parts: Eye Massager
Charging Method: USB
FAQs

How long should I use the eye massager each day?

We recommend using the eye massager for 15-20 minutes per session, once or twice daily, depending on your preference and needs.

Is the massager suitable for all eye shapes and sizes?

Yes, our eye massager is designed to fit most eye shapes and sizes comfortably, providing an effective and relaxing experience for users.

Can I use the massager with my glasses or contact lenses on?

It's best to remove glasses and contact lenses before using the massager for optimal comfort and results.

How does the Bluetooth feature work, and what can I control with it?

The Bluetooth feature allows you to connect the massager to your smartphone. You can control massage modes and intensity levels and play soothing music or meditation through your device for a personalised experience.

Is it safe to use the hot compress function on my eyes?

Yes, the hot compress function is designed to provide a safe and gentle heat that promotes relaxation and blood circulation around the eyes. It is safe for most users.

How do I clean and maintain the eye massager?

You can clean the massager's surface with a soft, damp cloth. Avoid using harsh chemicals or submerging the device in water. Store it in a cool, dry place when not in use to prolong its lifespan.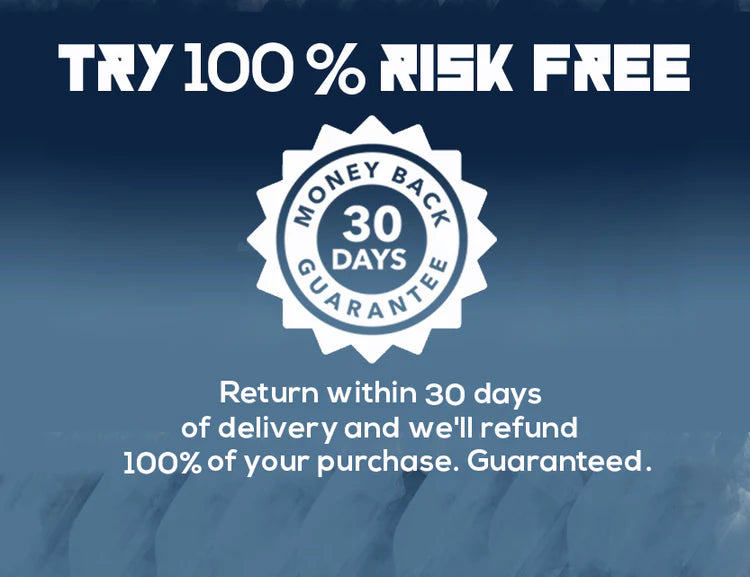 Didn't see the results you expected from our product?
You're covered by our 30 day money back guarantee. If you are unhappy with your purchase, please return merchandise and receive a full product refund for your order less any shipping and processing.