Regular price
£59.95 GBP
Sale price
£29.95 GBP
Unit price
per
Sale
Sold out
Want your feet to look their best this summer? Want to wear your best sandals without having to worry about callus or dead skin on your feet?

No worries, you can now enjoy the beach sand and wear whatever you want with this
Rechargeable Foot Callus Remover.
You can easily and quickly do a home pedicure without harming your feet.
View full details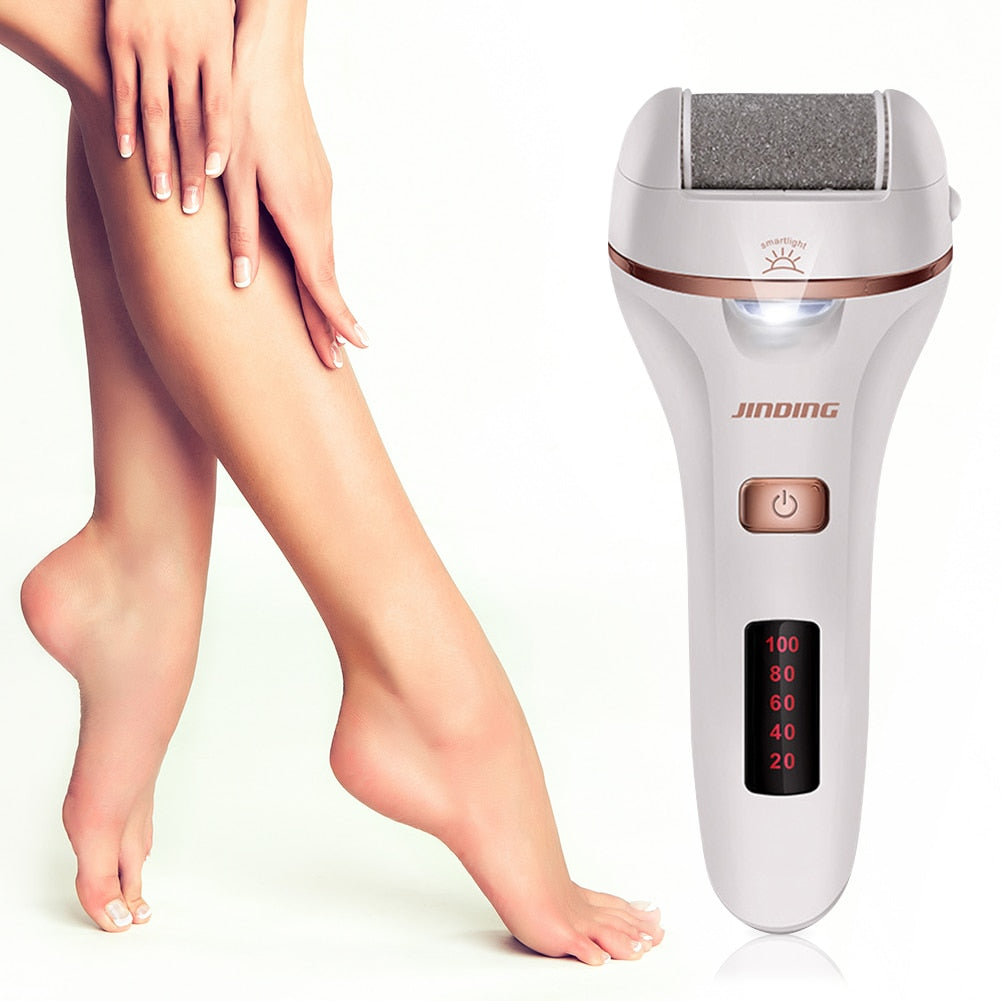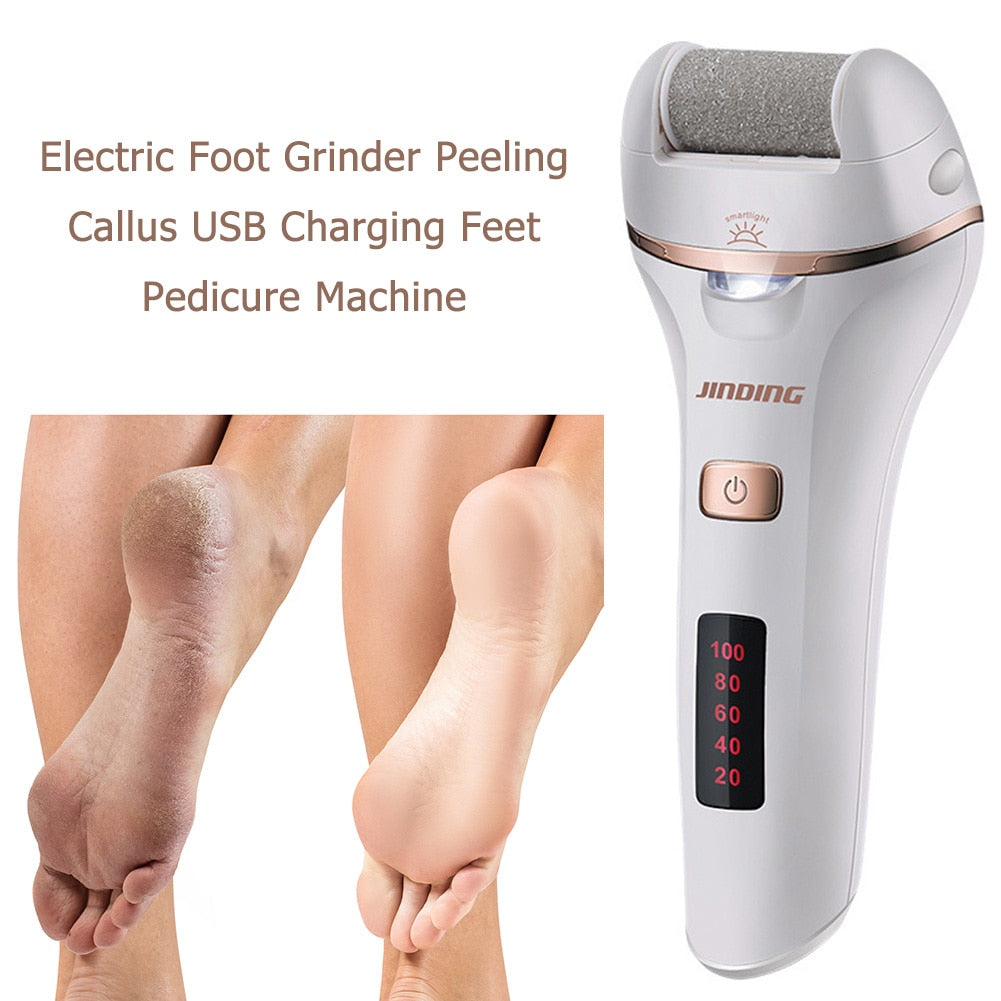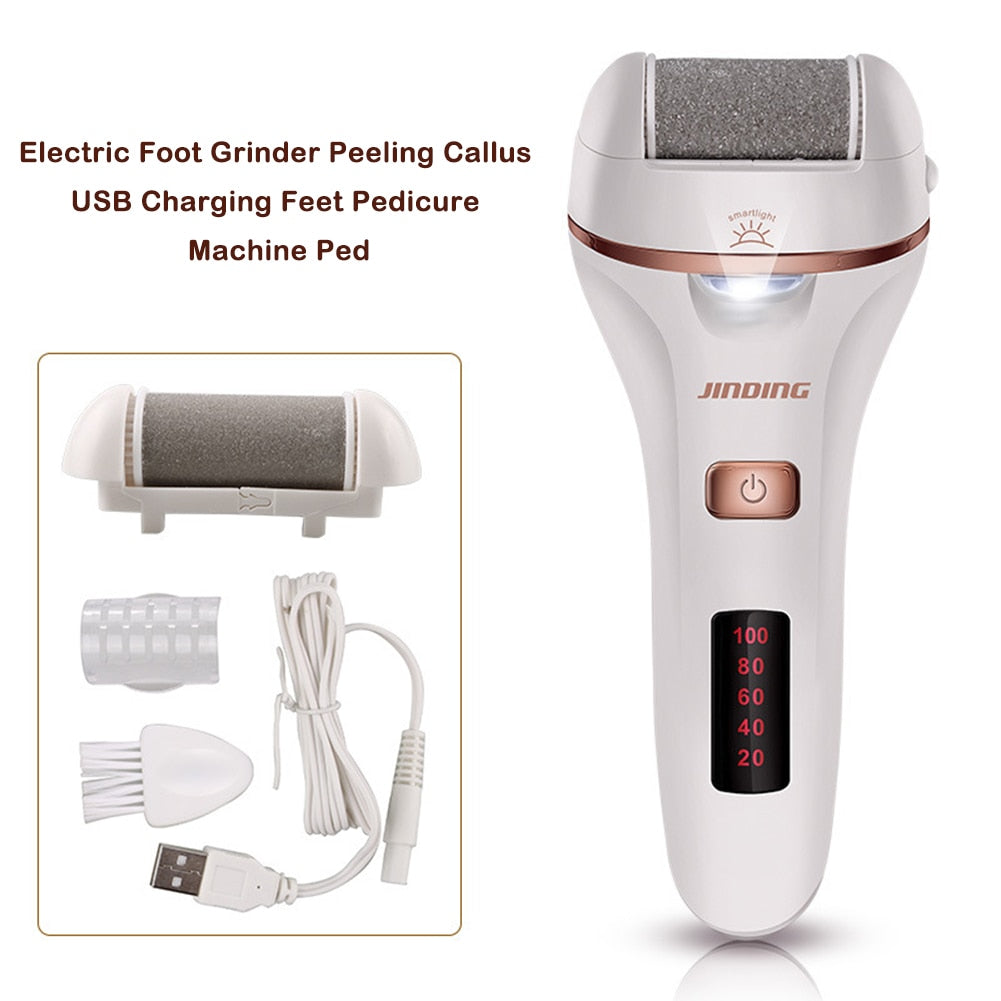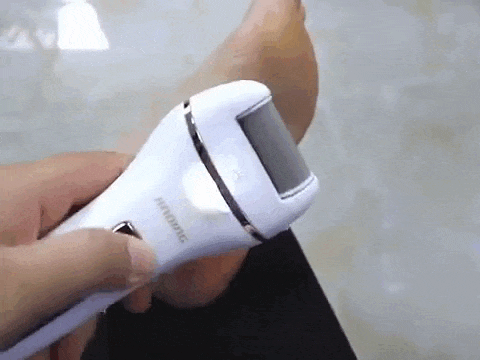 This electric foot file removes the rough, dead skin on your heels by using a premium exfoliating substance.
This device completes the task in two minutes. Both males and females may benefit from using it.
It is a necessary tool for maintaining smooth, clean feet.
Are you still using old, boring methods that take forever to remove dead skin?
It's time to switch to this electric rechargeable tool and transform your feet into softer, smoother feet.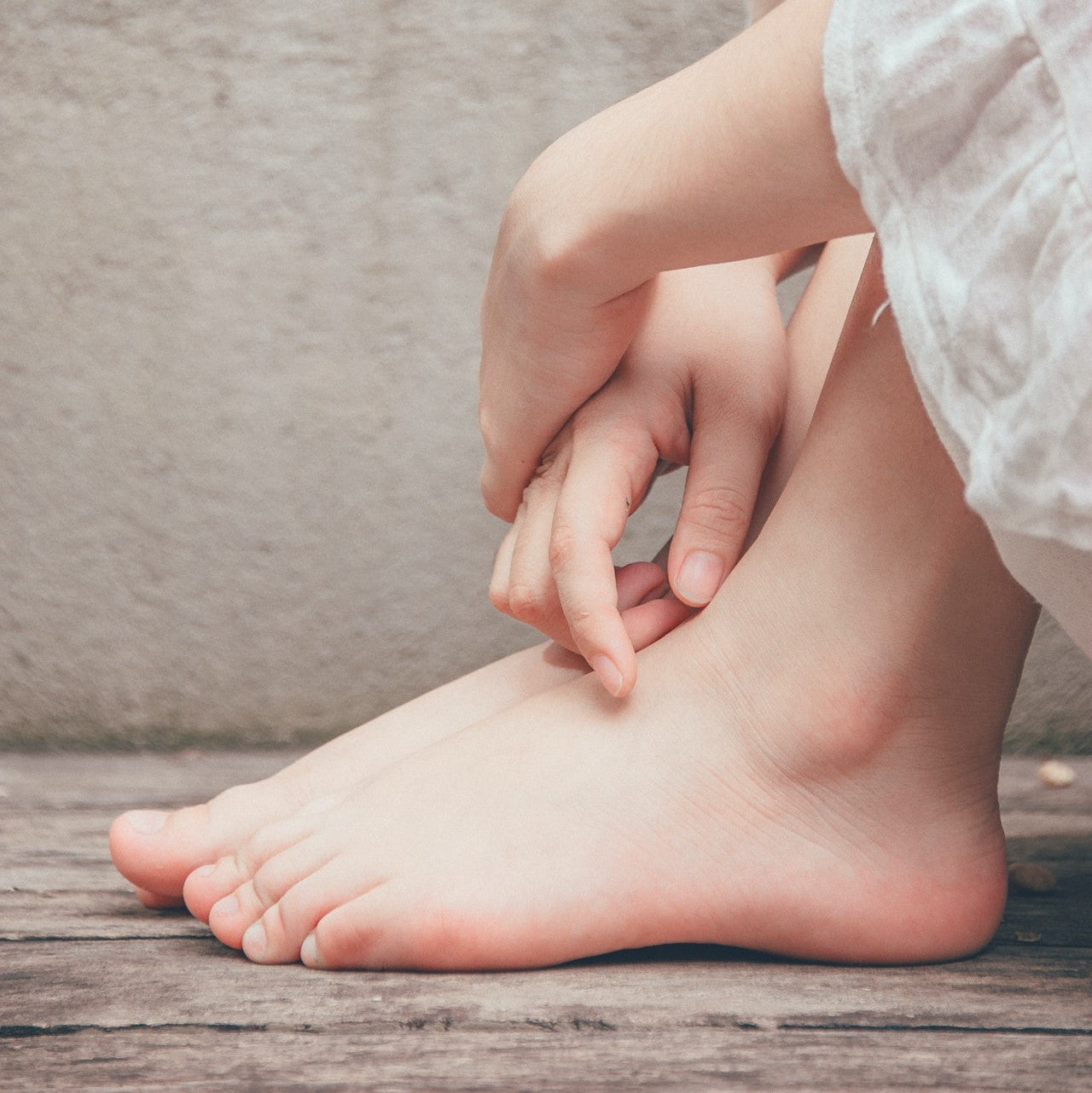 Gently softens your feet
Using this fantastic Foot Callus Remover will give you beautiful and silky feet like a baby. You will not have to bear those dry, cracked feet and hide them anymore.
Safe to use and causes no irritation
Our Rechargeable Foot Callus Remover is considered to be one of the safest methods for exfoliating the feet.
If you push too hard, the callus remover will pause. This safeguard prevents you from shaving off too much or damaging the good skin below.
Strong, secure, and adjustable to two speeds
Electric Foot Callus Remover has two speeds:
1700 cycles per minute for low speed and 2000 cycles per minute for high speed.
It will automatically cease operating if the pressure is too great, protecting the healthy skin.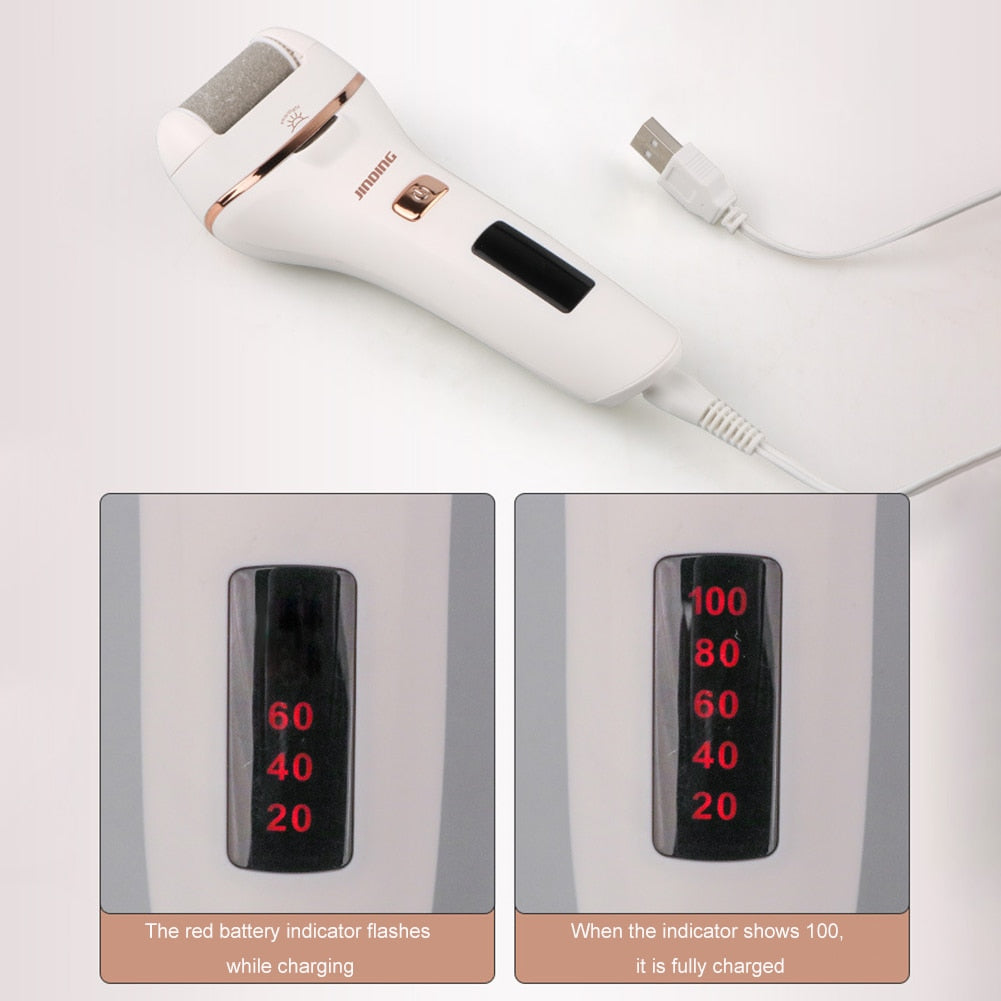 Long-Lasting Rechargeable LED Power Display
High-quality, large-capacity lithium batteries with 1200 mah include overcharge protection and battery display features so you can see how much juice is left in the battery and when to charge. It can operate consistently and strongly for roughly 90 minutes after a three-hour USB charge.
Note: In order to prevent excessive voltage from shortening the service life, please utilise the charging voltage of 5V /1A.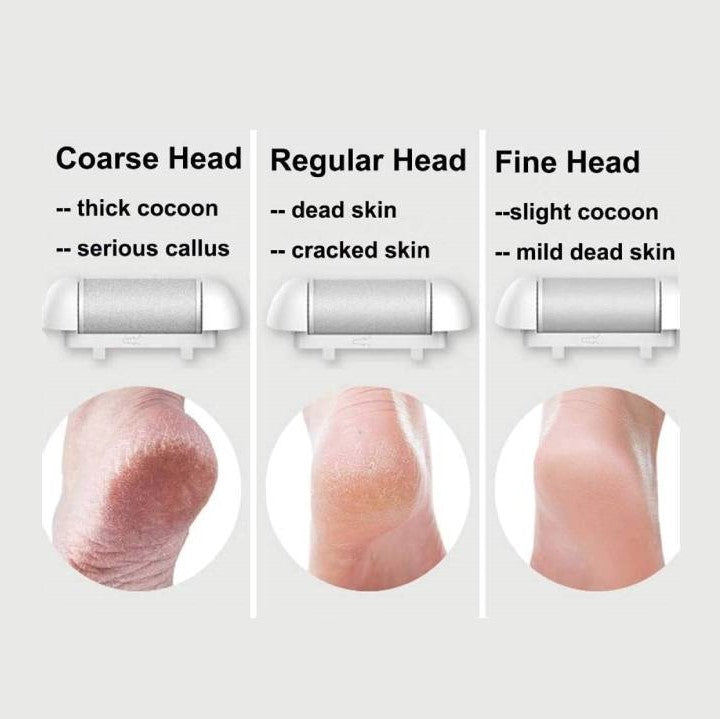 3 kinds of foot file roller heads to meet different needs
Three distinct quartz sand grinding heads are included in callus removers for feet:
the rough grinding head can remove tenacious horny dead skin, the medium grinding head can remove rough dead skin and the fine grinding head is used for everyday maintenance.
You may repair the smooth and sensitive skin on your feet by selecting the proper grinding head for your skin's needs.
If you run out of replacement heads, you may find them here.
Make your feet look their best in 3 easy steps
Easy and simple to use.
Step 1:
Spend 10 minutes soaking your feet in the warm water. Then use a dry towel to wipe. (This step is also optional.)
Step 2:
To get the desired outcome, turn on the electric callus remover and gently run it over the calloused foot.
Step 3:
Enjoy the sensation of soft, smooth skin on the feet after cleaning them and moisturising them.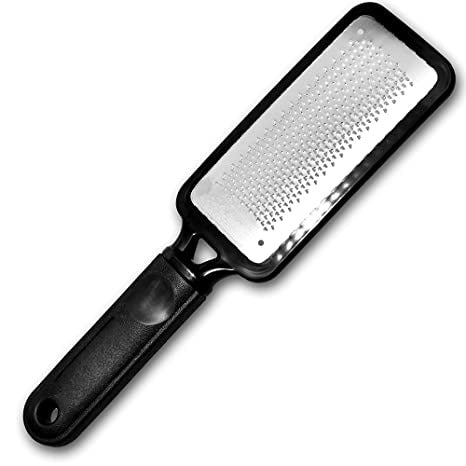 If you are still using one of these, maybe it's time to stop.
This old design can hurt your feet by causing you wounds or even infection,
while our calus remover is quick and extremely safe to use.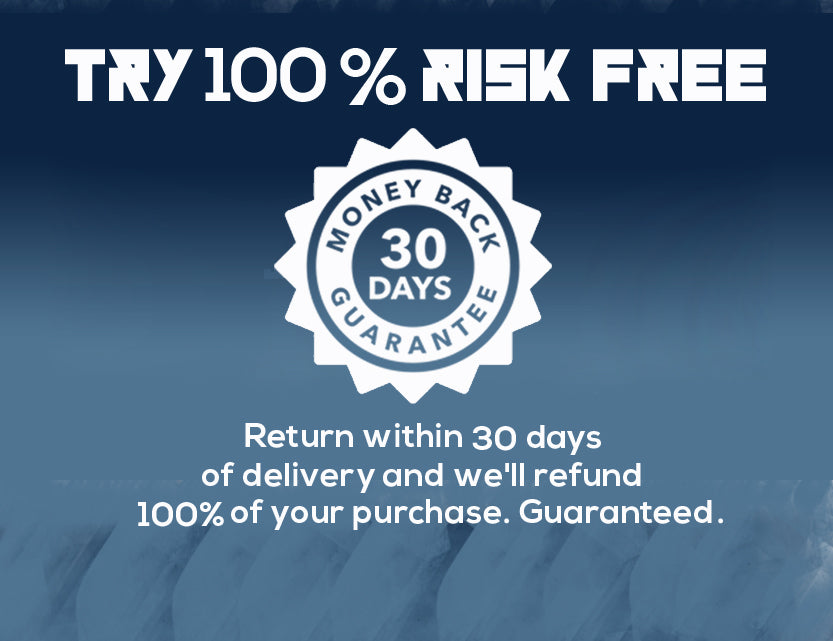 Didn't see the results you expected from The Foot Callus Remover?
You're covered by our 30 day money back guarantee. If you are unhappy with your purchase, please return merchandise and receive a full product refund for your order less any shipping and processing.
Common Questions
Where can I get this callus remover's replacement heads?

If you run out of replacement heads, you may find them here.
What kind of charging wire is required for this callus remover?

All you need is a box to connect the USB into since it comes with its own wire.
How do you change the speeds?

You can change the speeds by clicking the power button.

It begins moving at a slower pace when you press the power button. When you strike it again, it moves a little faster.
Is a fast charger compatible with this callus remover?

We recommend using a 5V/1A charger for the safety of this item.
Is this intended to be applied on a dry foot or a wet foot that has been soaking?

After your foot has dried

However, you may first wash your feet to ensure that they are dry and clean before applying this.
Does it work in the centre of the foot callus?