Regular price
Sale price
£23.95 GBP
Unit price
per
Sale
Sold out
Electric Rechargeable Nose Hair & Ear Trimmer with Eyebrow Removal
The Electric Rechargeable Nose Hair Trimmer is a versatile grooming tool designed to effortlessly remove unwanted nose and ear hair, as well as shape and tidy eyebrows.
With its precision blades and convenient rechargeable feature, it offers a painless and efficient way to maintain a well-groomed appearance.
View full details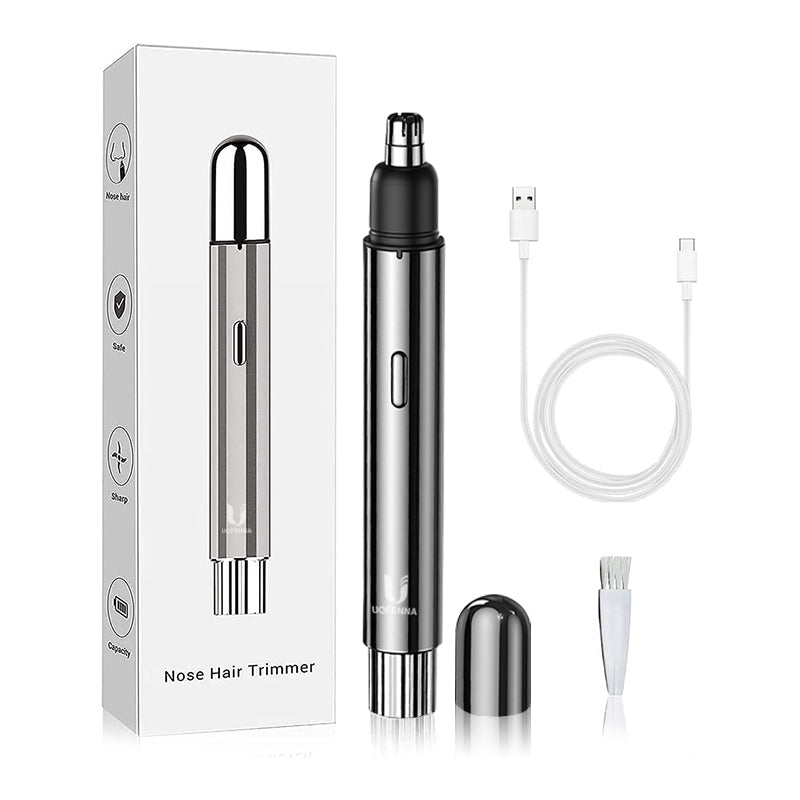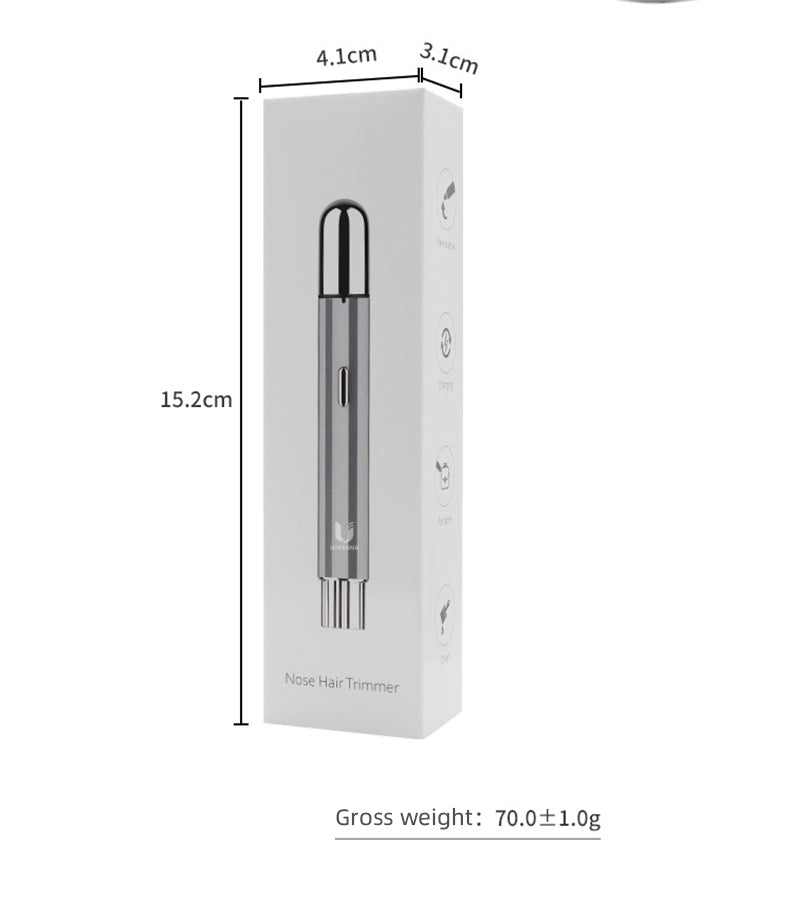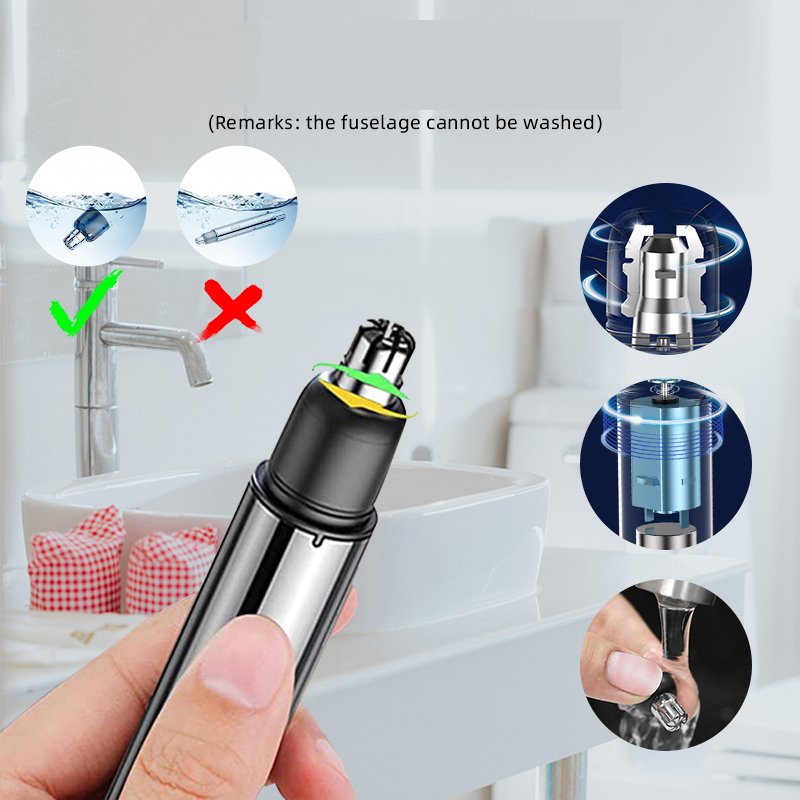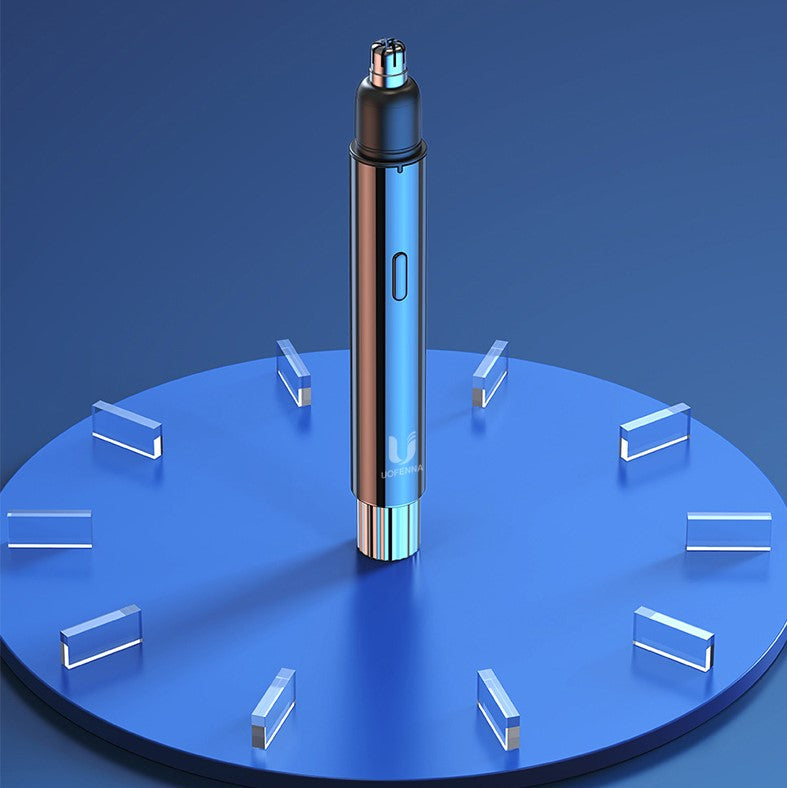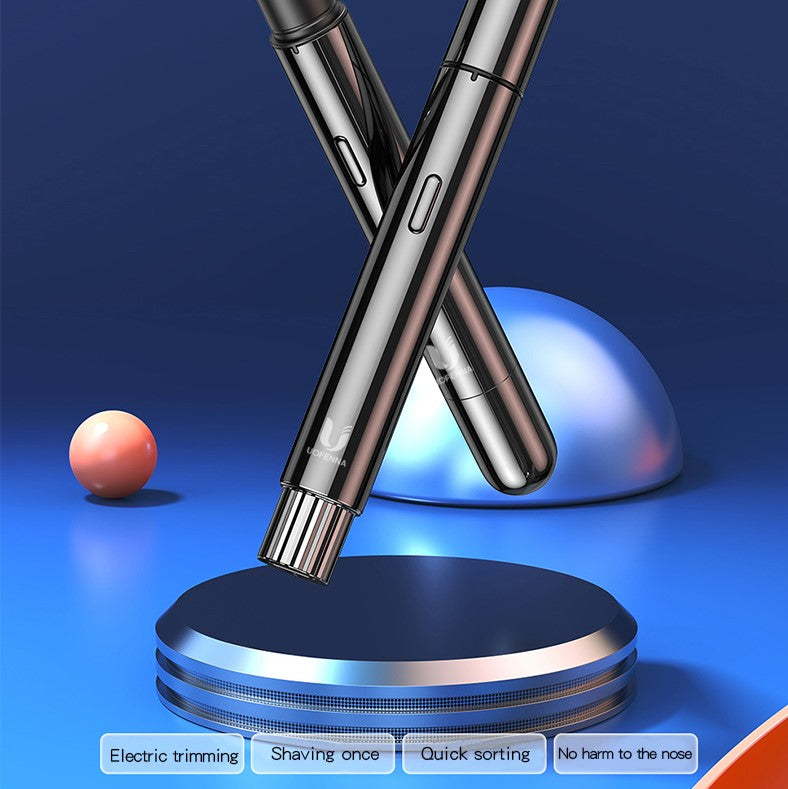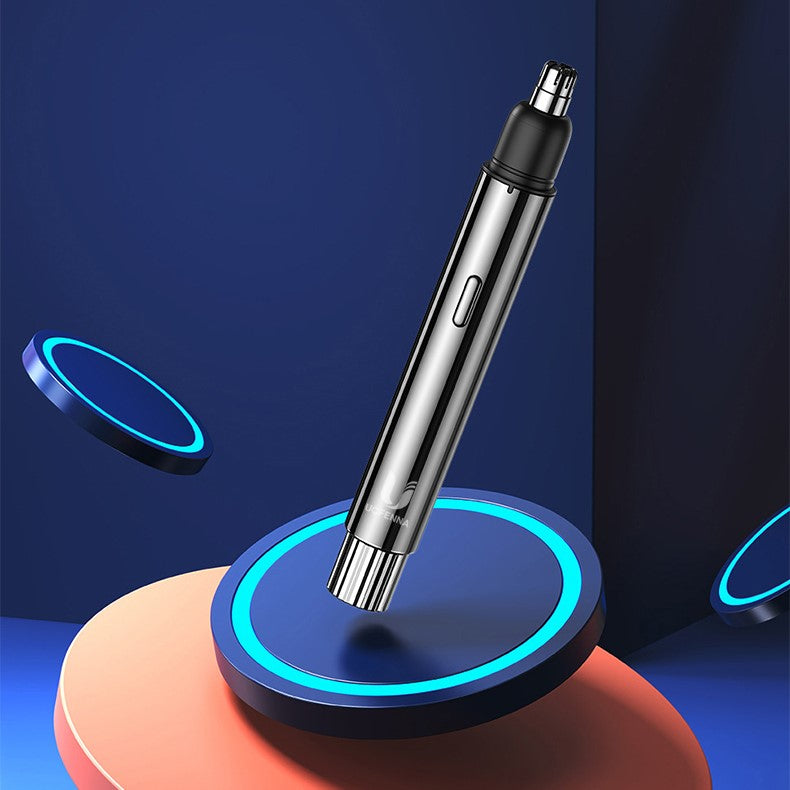 Effortlessly remove unwanted hair with precision and ease!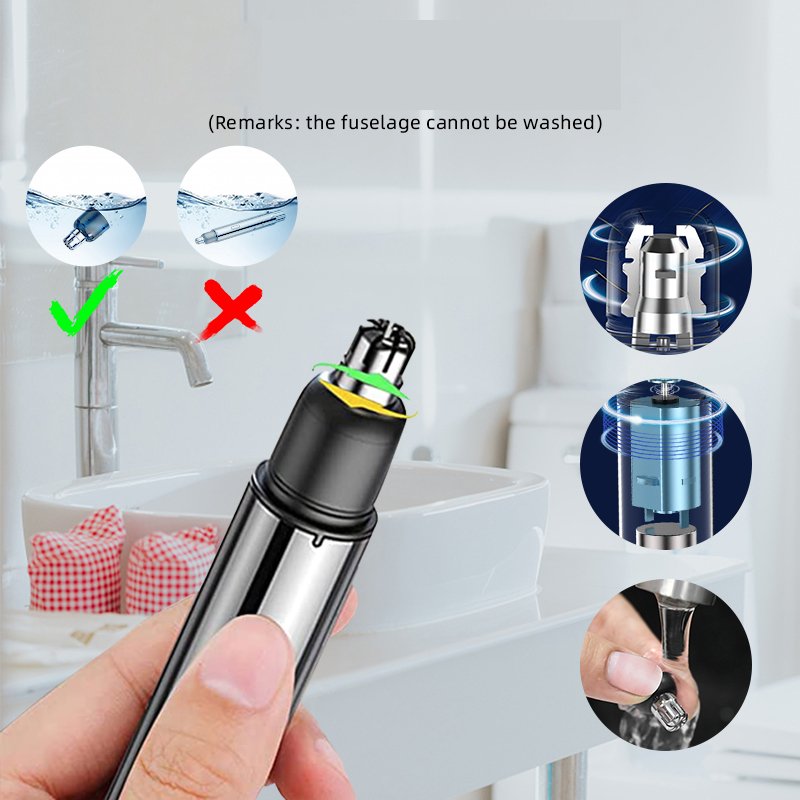 The Electric Rechargeable Nose Hair Trimmer operates with a simple on/off switch. When turned on, the precision blades rotate at high speed, efficiently and painlessly trimming unwanted hair from the nose, ears, and eyebrows. Its rechargeable feature allows for cordless use, making grooming hassle-free and convenient.
Experience ultimate grooming comfort and confidence like never before!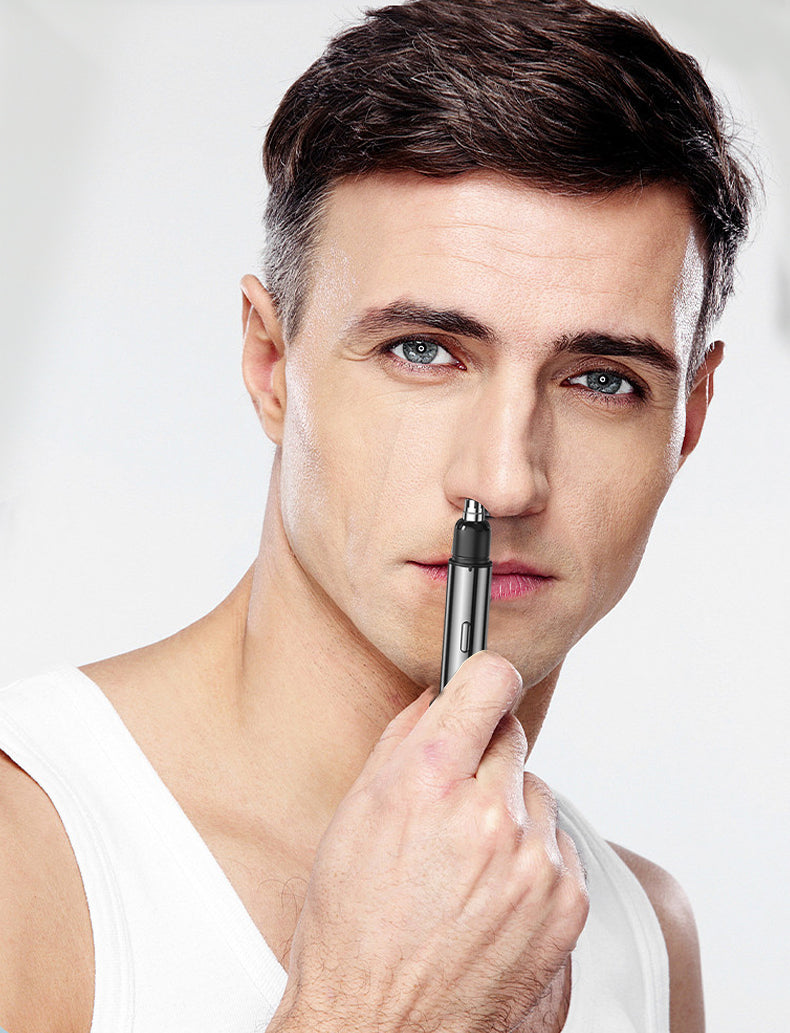 Precision Grooming
The Electric Rechargeable Nose Hair Trimmer provides precise and accurate hair removal, ensuring a clean and neat appearance in hard-to-reach areas like the nose and ears.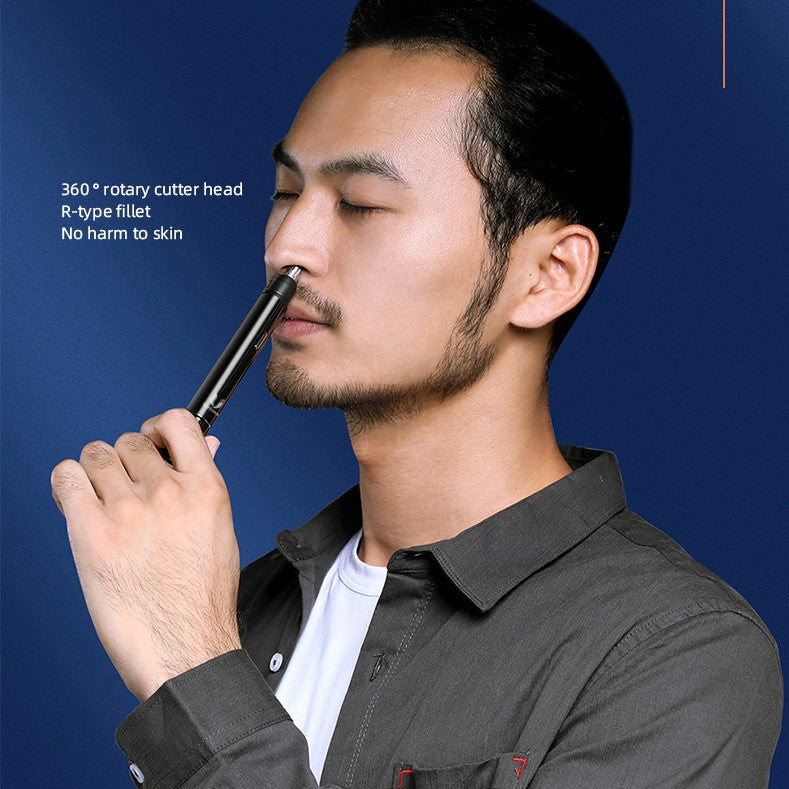 Pain-Free Grooming
With sharp and gentle blades, this trimmer offers a painless experience, eliminating any discomfort associated with traditional hair removal methods.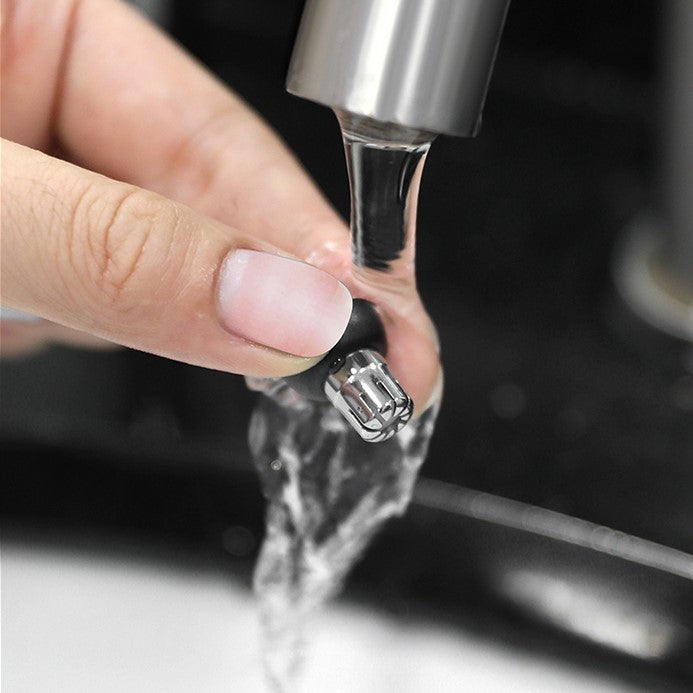 Versatility
Not limited to nose and ear hair removal, the trimmer can also be used for shaping and tidying eyebrows, offering an all-in-one solution for various grooming needs.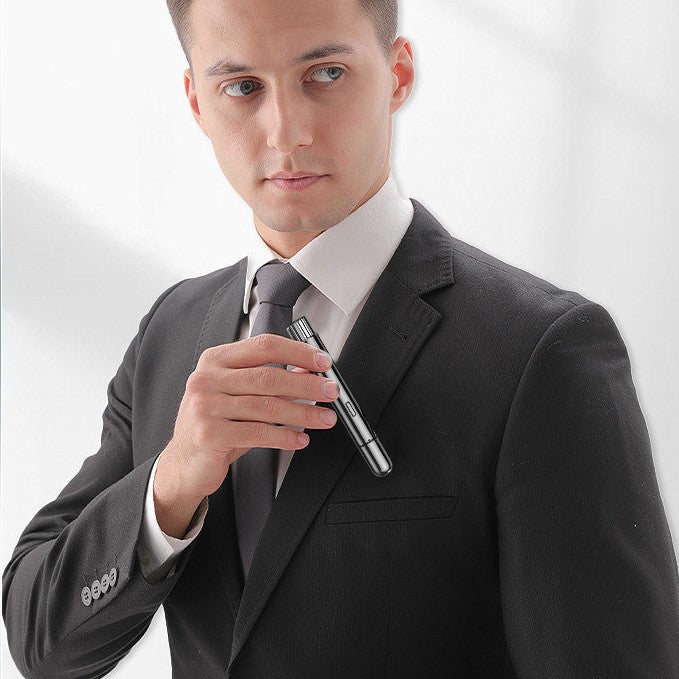 Rechargeable and Eco-Friendly
By being rechargeable, the trimmer is both cost-effective and environmentally friendly, reducing the need for disposable batteries and minimizing waste.
● Precision Blades
● Rechargeable
● Multi-functional
Shape and define your eyebrows flawlessly!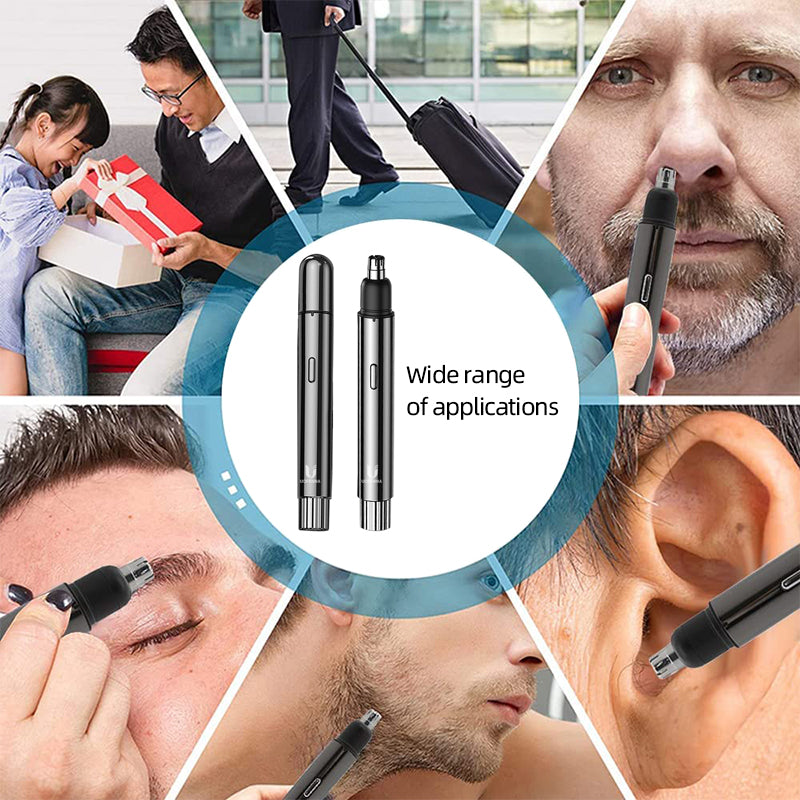 Rechargeable and ready to go whenever you are - Embrace convenience and efficiency in your grooming routine with our must-have nose hair trimmer!
More info
Specifications

Battery capacity: polymer 150mah
Product power: 0.5W
Product material: metal body+ABS+PC
Speed frequency: 10000 rpm
Continuous work: 80 minutes
Charging time: ≥80 minutes Type-C charging
What's in the box

1 * Hair Trimmer

1 * USB charging cable,

1 * cleaning brush,

1 * manual

FAQs

Is the trimmer suitable for both men and women?
Yes, the trimmer is designed for use by both men and women.

How long does it take to charge the trimmer fully?
The trimmer typically takes 2 hours to fully charge, providing extended grooming sessions.

Can I use this trimmer in the shower?
No, the trimmer is not waterproof and should not be used in the shower or submerged in water.

Are replacement blades available for this product?
Yes, replacement blades are available for purchase to maintain optimal performance.

Is the trimmer suitable for sensitive skin?
Yes, the trimmer's precision blades are designed to be gentle on the skin, making it suitable for sensitive areas.

How often should I clean the trimmer?
It is recommended to clean the trimmer after each use to maintain hygiene and ensure long-lasting functionality.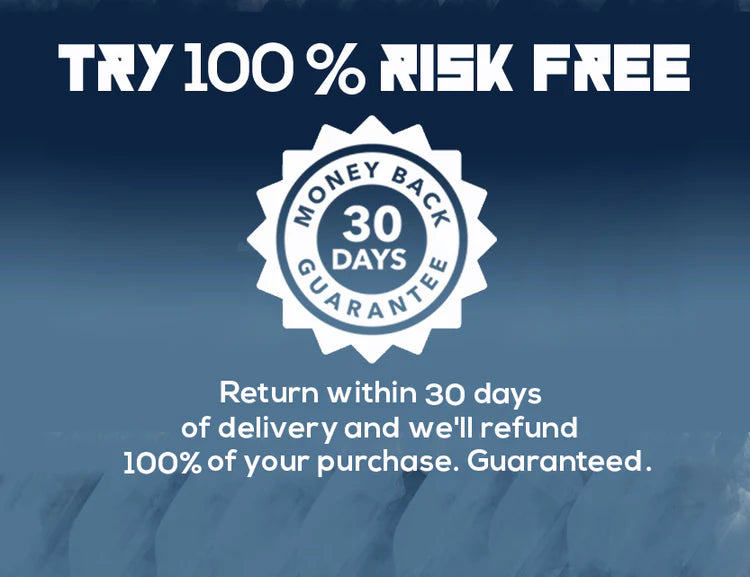 Didn't see the results you expected from our product?
You're covered by our 30 day money back guarantee. If you are unhappy with your purchase, please return merchandise and receive a full product refund for your order less any shipping and processing.