Regular price
Sale price
£19.95 GBP
Unit price
per
Sale
Sold out
Ultimate 5-in-1 Nail Care Tool: Your Portable Nail Art Companion
Elevate your nail care routine with our 5-in-1 Electric Nail Grinder. This versatile, portable mini nail drill machine combines UV gel polishing, gel removal, and precise nail art detailing with the convenience of built-in LED lighting, making it the perfect all-in-one tool for salon-quality results in the comfort of your own home.

View full details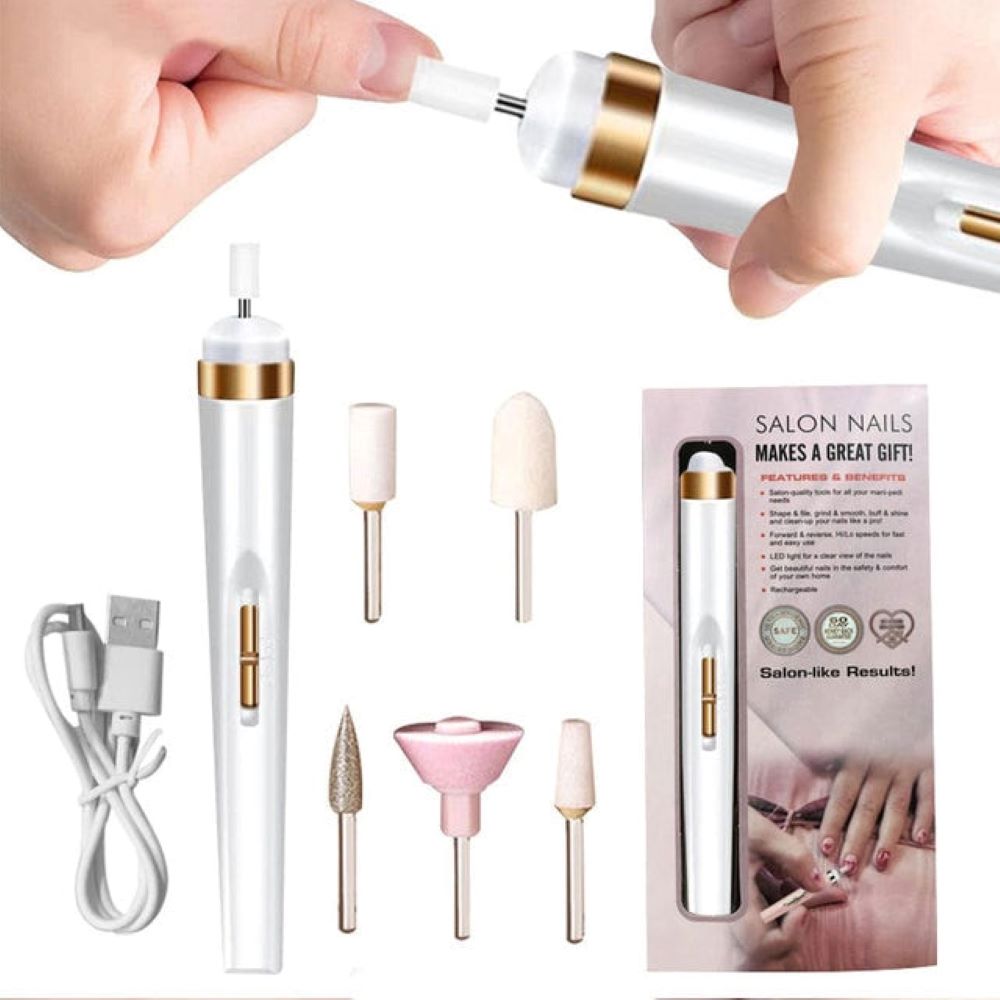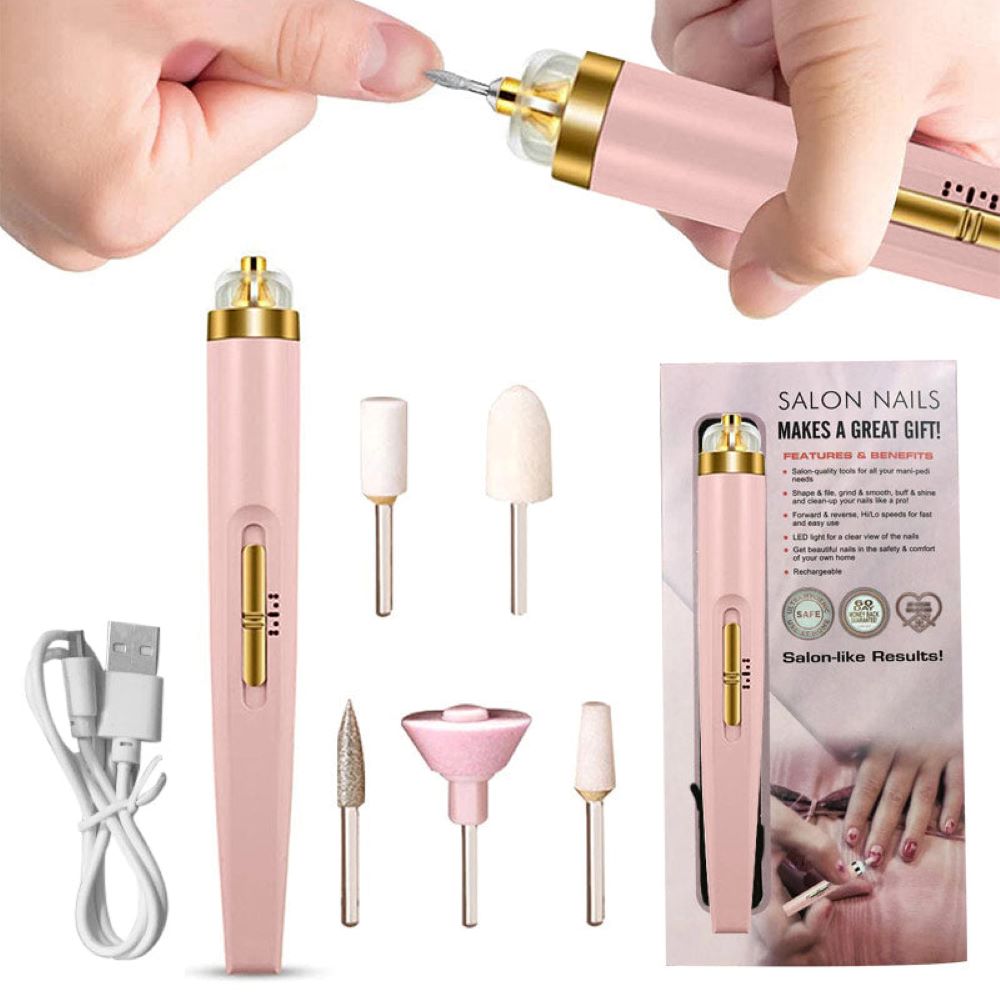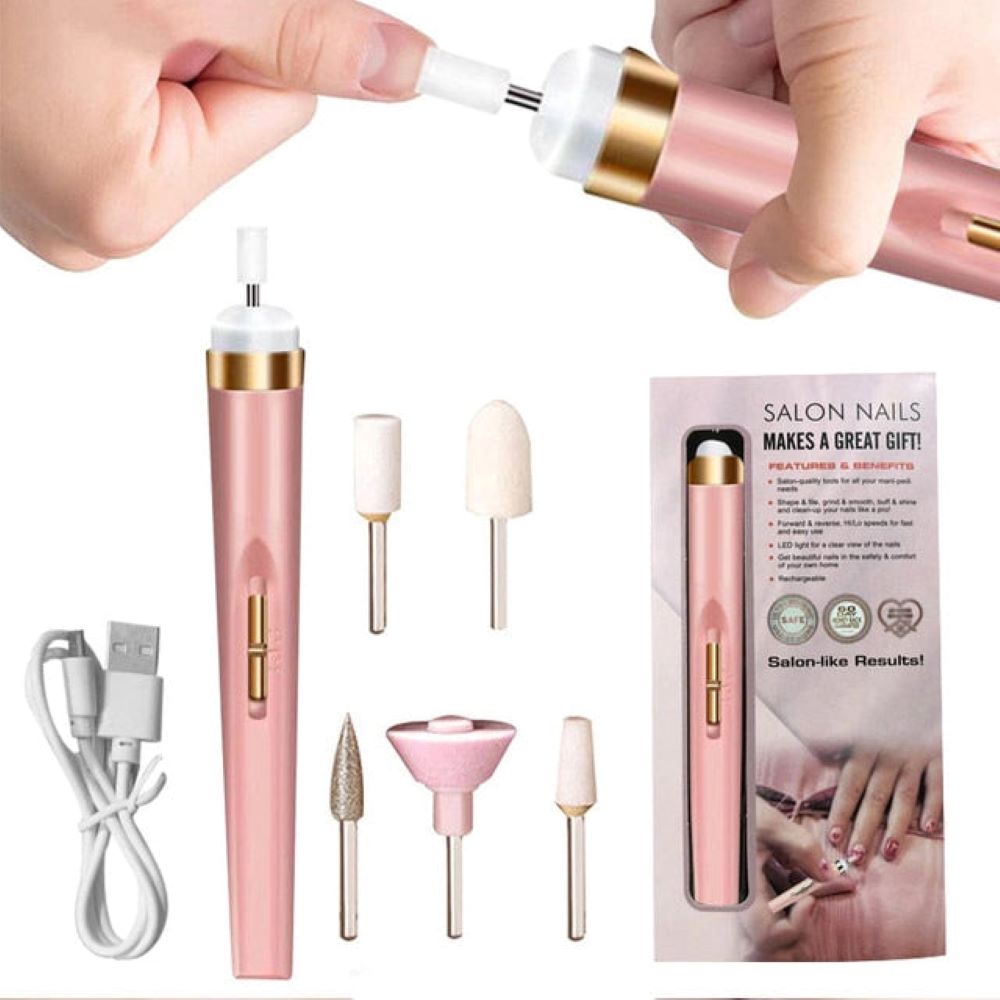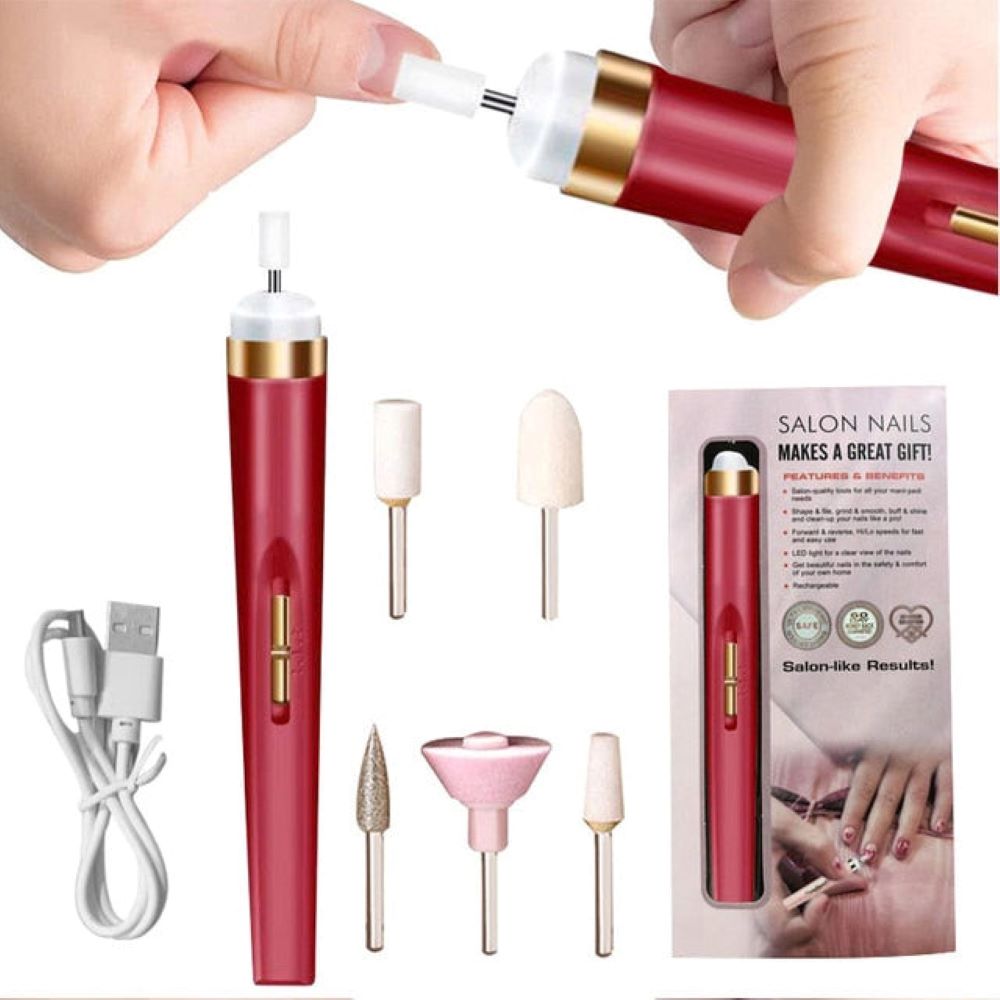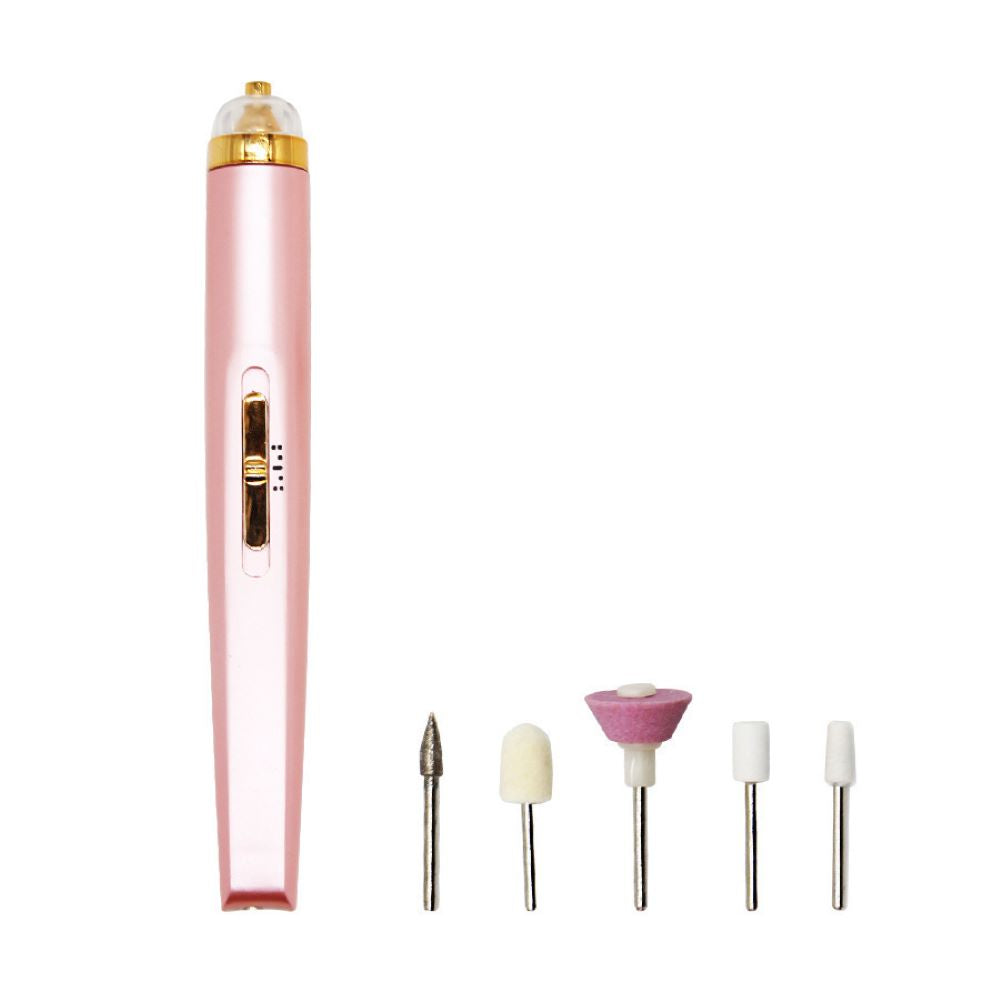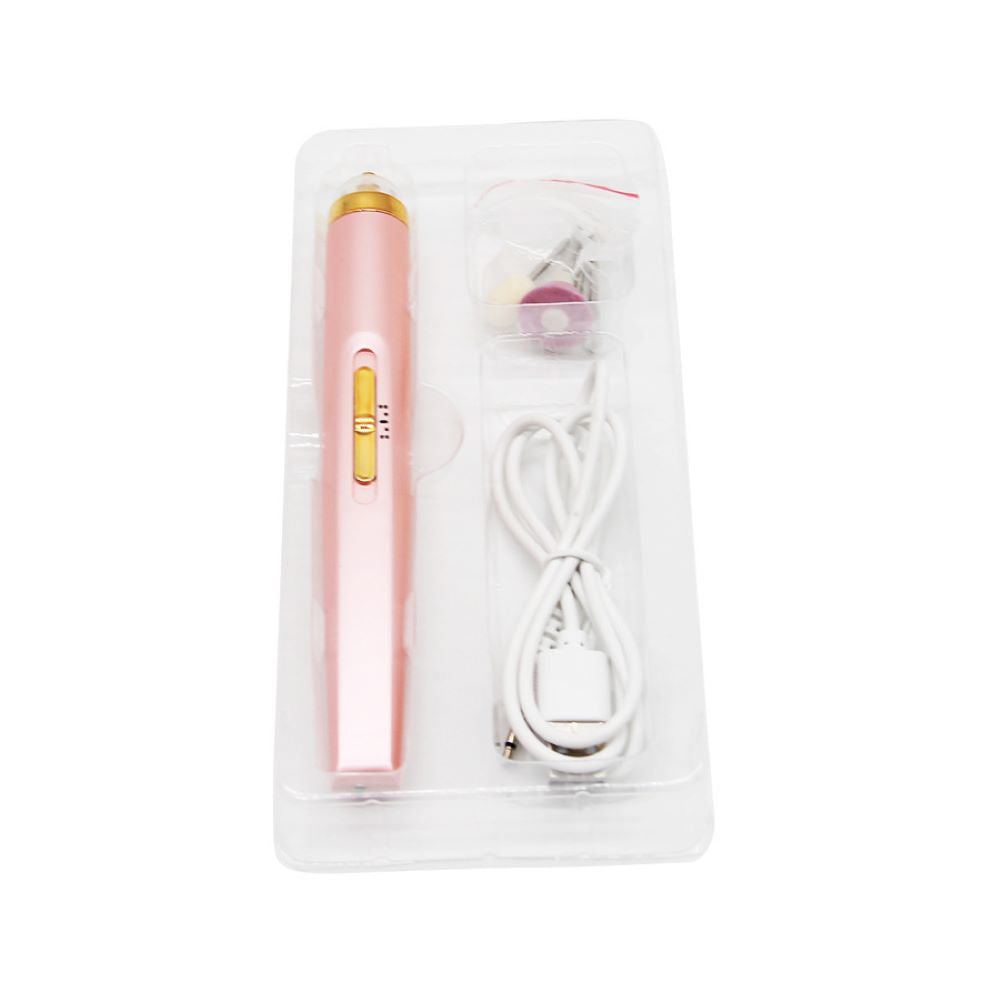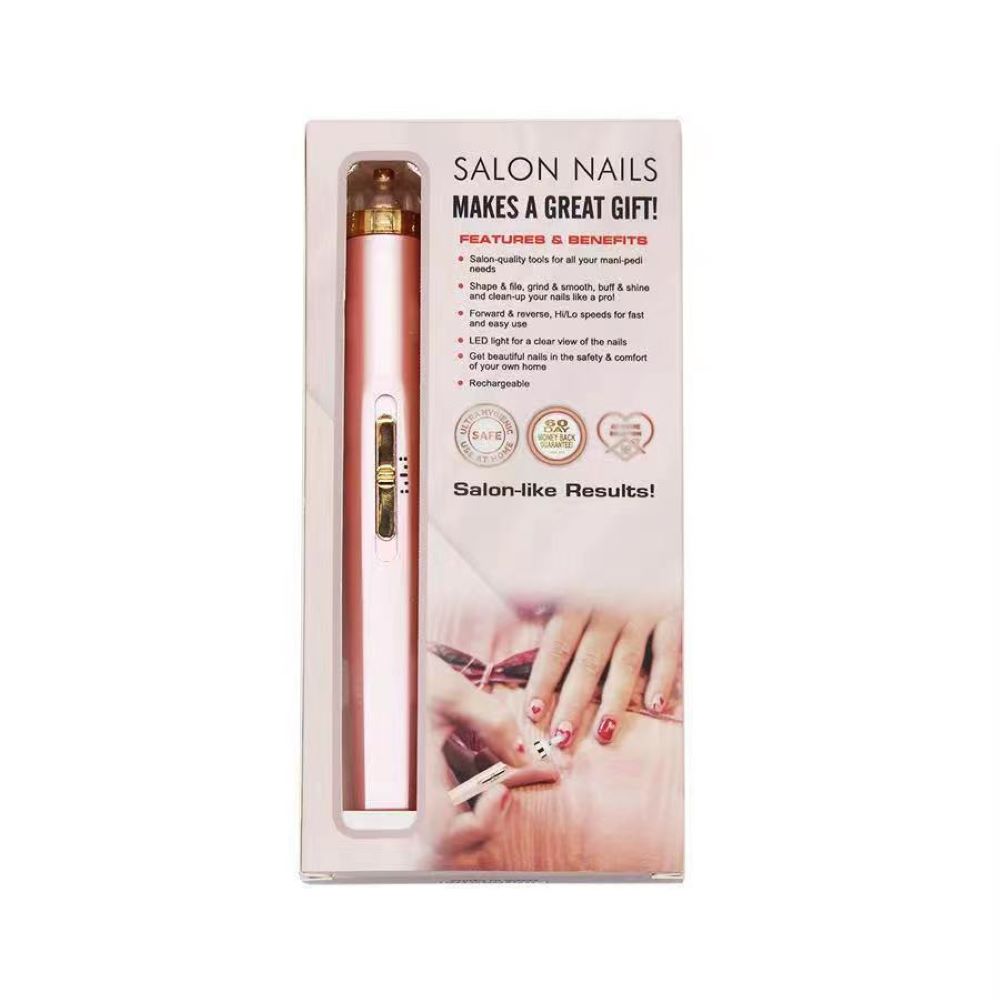 Experience salon-quality nails at home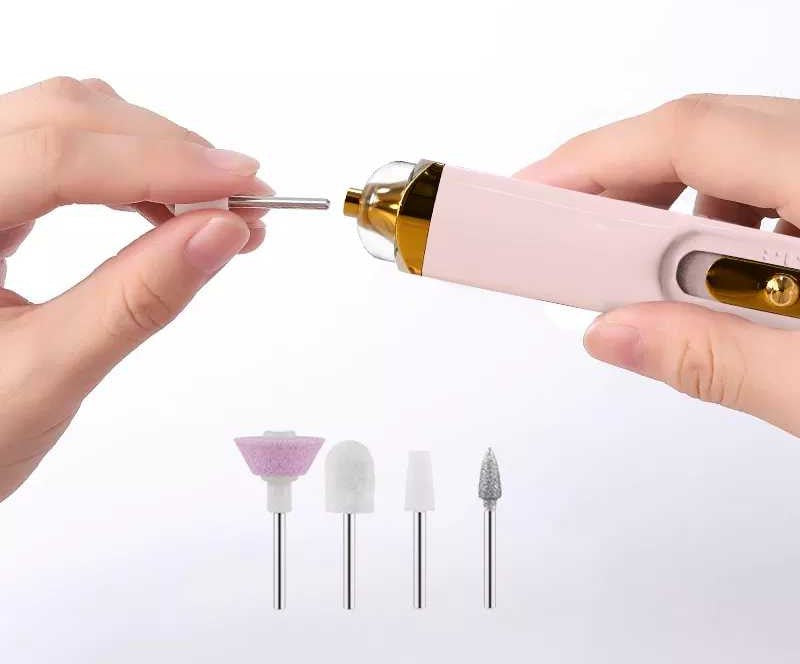 The Salon Shaper manicure set offers professional-quality nail care right at home! Its high-speed rotation efficiently trims and shapes tough acrylics and toenails, while its precision-crafted nail heads enable precise sculpting, smoothing, and shining. Say goodbye to chipped, cracked nails and hello to a cost-effective, salon-quality manicure with Salon Shaper!
Achieve flawless gel polish, precise art, and effortless removal – all in one powerful tool!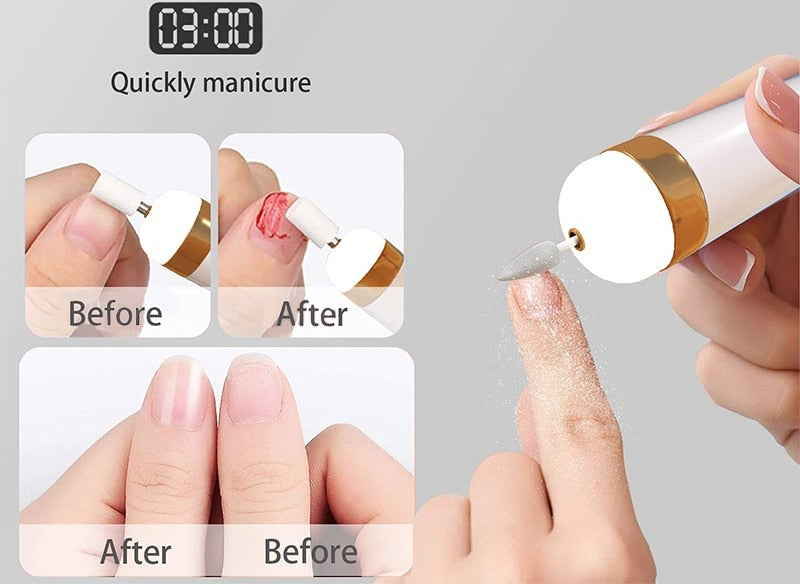 Professional Results at Home
The Salon Shaper manicure set empowers you to achieve salon-quality nails without the need for expensive salon visits, saving you time and money.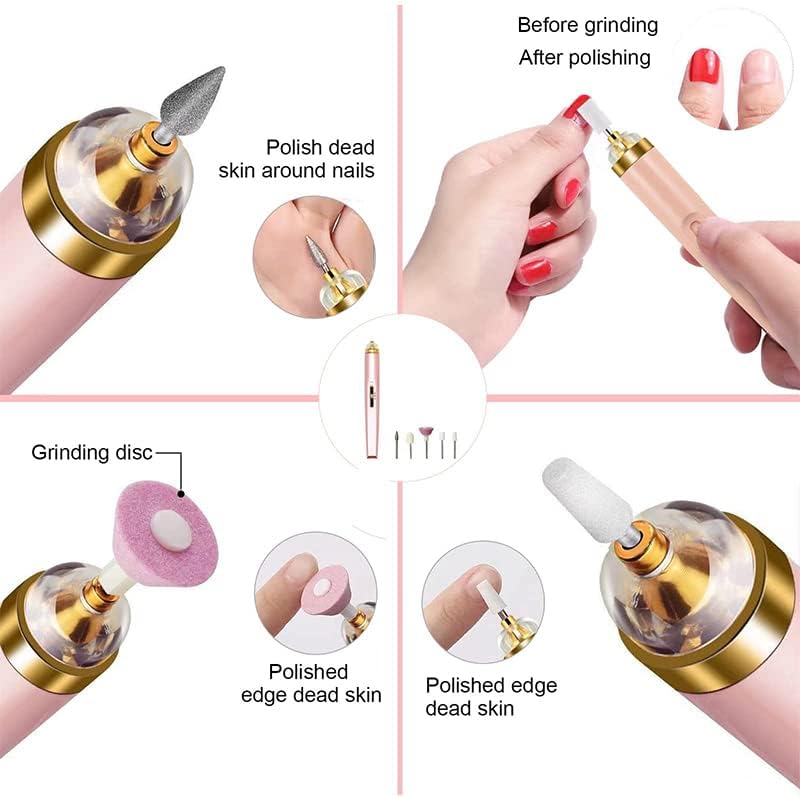 Versatile Nail Care
Whether you need to trim and shape tough acrylics, work on cuticles, or strengthen weak nails, this set's high-speed rotation and precision nail heads offer versatile solutions for all your nail care needs.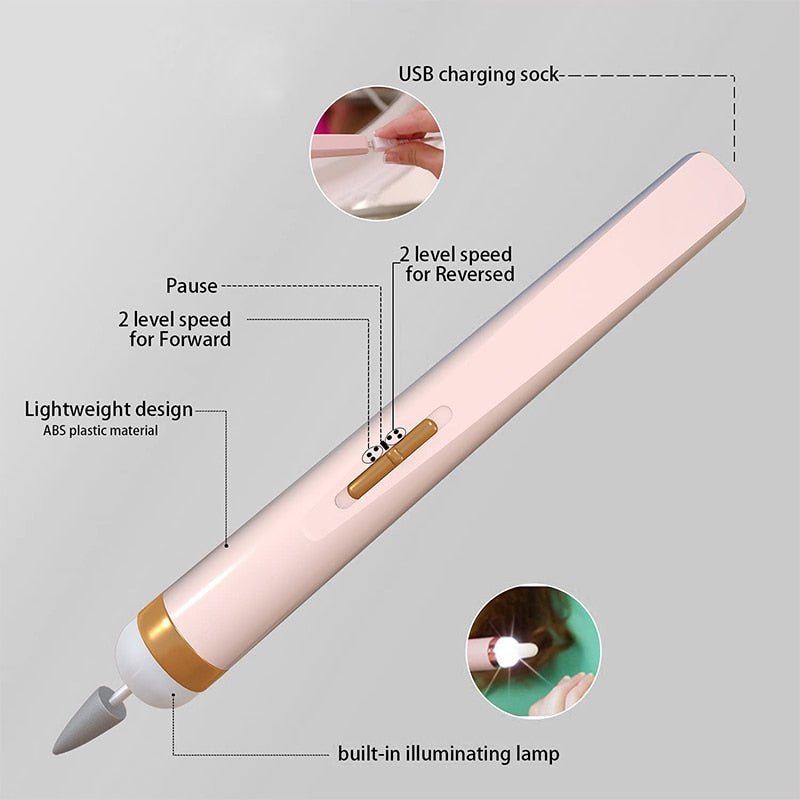 Effortless Nail Sculpting
The powerful rotations and precision-crafted nail heads make sculpting, shaping, and smoothing your nails quick and easy, ensuring your nails look their best.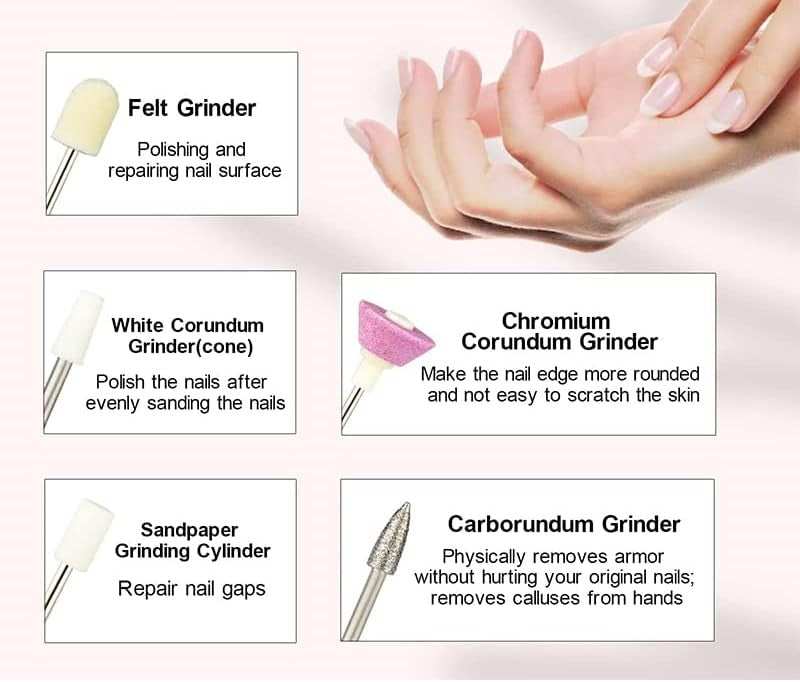 Boosted Confidence
With the Salon Shaper, you can confidently flaunt well-maintained, polished nails, eliminating the embarrassment of chipped or cracked nails and helping you achieve a professional look you've always desired.
● High-Speed Rotation
● Precision Nail Heads
● Versatile Nail Care
Say goodbye to costly salon visits and hello to professional results with ease!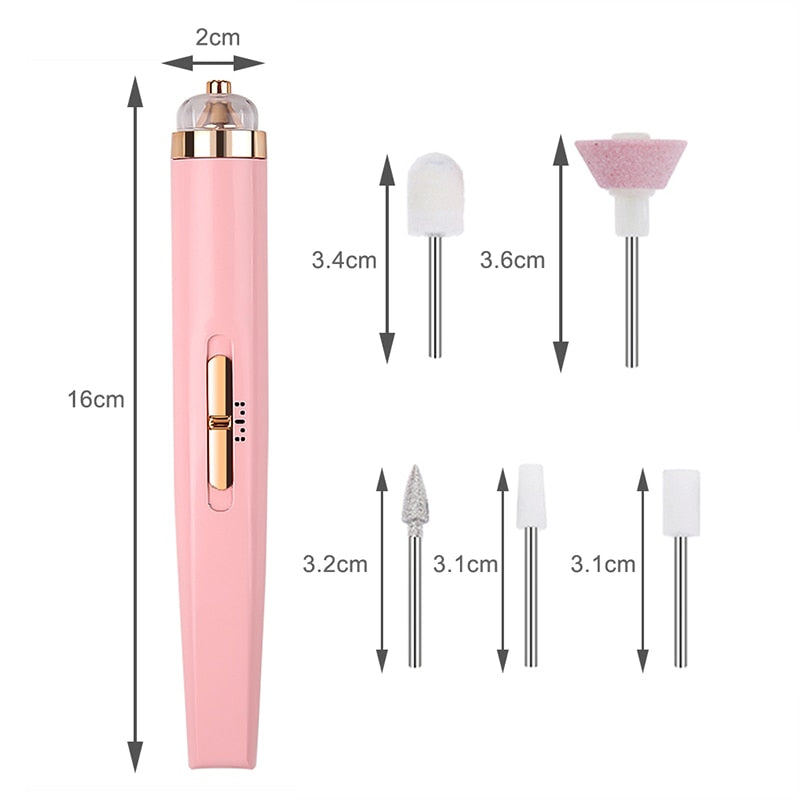 Files and removes hardened skin and corns around the finger and toe,especially for the callus of hand.
Polish the edge of nail, shape the nail as you like, you can use along your nail edge.
Polish the corner of nail , smooth the edge.
(Larger than the Polish Head) Polish the nail tip,remove the uneven texture.
Polishes nail to complete the manicure or pedicure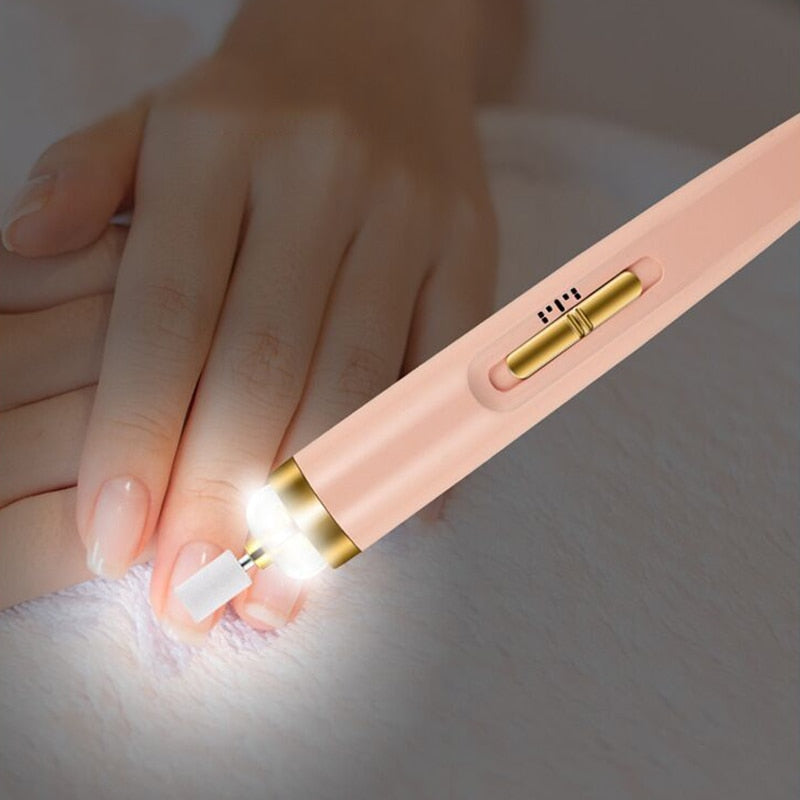 Don't miss out on the ultimate nail care companion – grab yours now and shine!
More info
Specifications

Product Parameters Nail Drill Bits: 5Pcs 3/32"(2.35mm)
Speed: 6000~12000 RPM
Charging Method: USB Charging
Charging Time: about 2.5 hours
Working Time: about 90 minutes of work
Battery Capacity: Built-in 500 mAh Li-ion battery
What's in the box

1 * Nail drill pen
1 * USB cable
5 * drill bit
1 * instruction manual
1 * bag

FAQs

How do I use the Salon Shaper manicure set?

Simply attach the desired nail head, turn on the device, and gently guide it across your nails. Refer to the user manual for detailed instructions.

Is the Salon Shaper suitable for acrylic nails?

Yes, the high-speed rotation of the Salon Shaper is powerful enough to trim and shape tough acrylic nails.

Can I use it on my toenails too?

Absolutely! The Salon Shaper is versatile and can be used on both fingernails and toenails.

Is it safe for weak or splitting nails?

Yes, the Salon Shaper is gentle enough to work on weak or splitting nails, allowing you to improve their appearance and strength.

How do I clean and maintain the nail heads?

After use, detach the nail head and clean it with a soft brush or cloth. Ensure all components are dry before storing them.

Will it replace professional salon visits entirely?

While the Salon Shaper offers professional-quality results, it may not replace all salon services, such as intricate nail art. However, it significantly reduces the need for frequent salon trips and helps you maintain beautiful nails at home.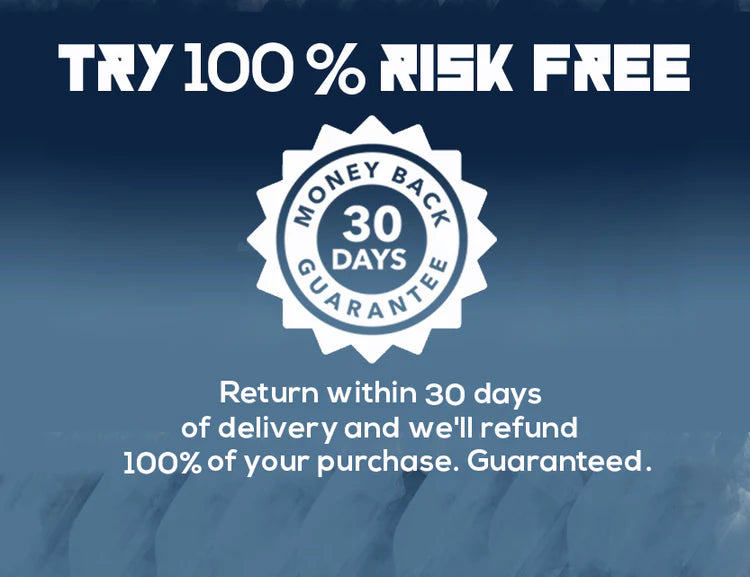 Didn't see the results you expected from our product?
You're covered by our 30 day money back guarantee. If you are unhappy with your purchase, please return merchandise and receive a full product refund for your order less any shipping and processing.