Regular price
Sale price
£62.95 GBP
Unit price
per
Sale
Sold out
Revitalize and Regrow: The Ultimate Hair Care Brush with Electric Laser Technology
The Electric Laser Hair Growth Comb is a revolutionary therapy comb designed to combat hair loss and promote hair regrowth.
With a powerful combination of Infrared RF, EMS, Nano LED, Red Light, and Vibration Massage, this brush offers a comprehensive and effective hair care solution!

View full details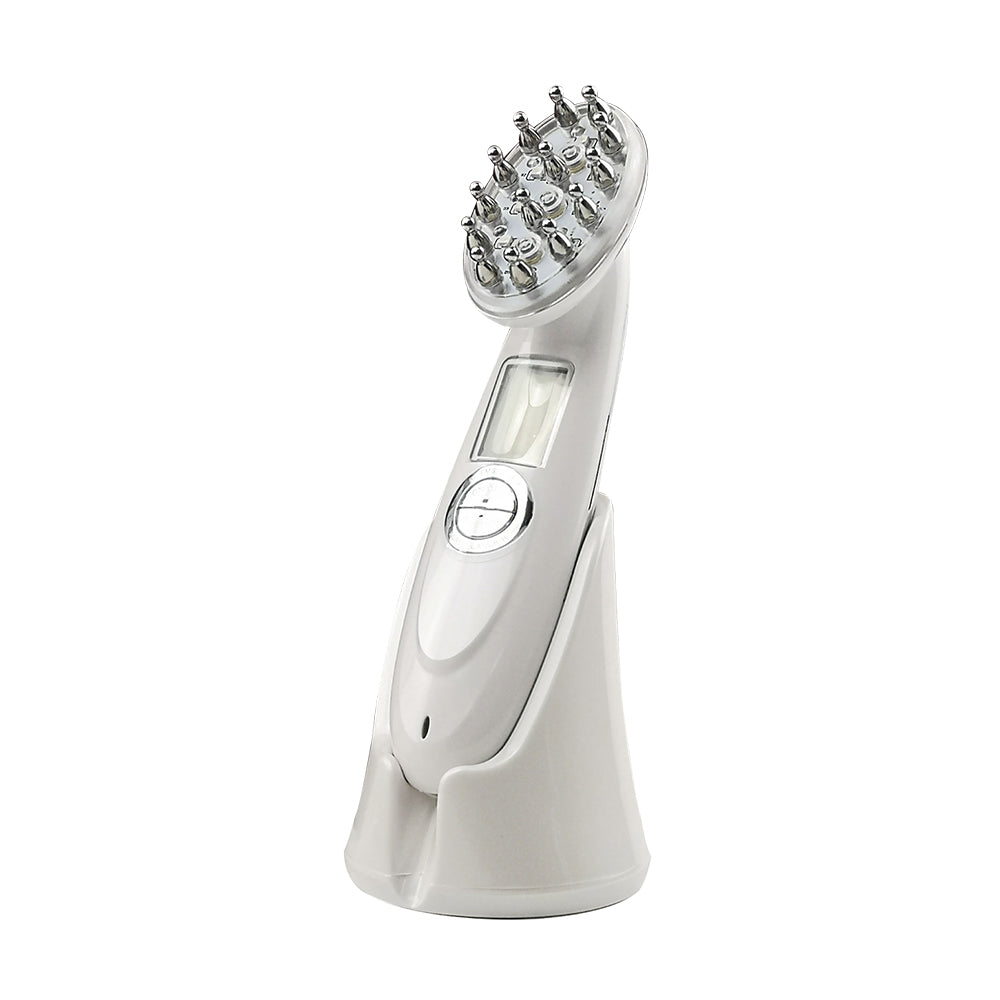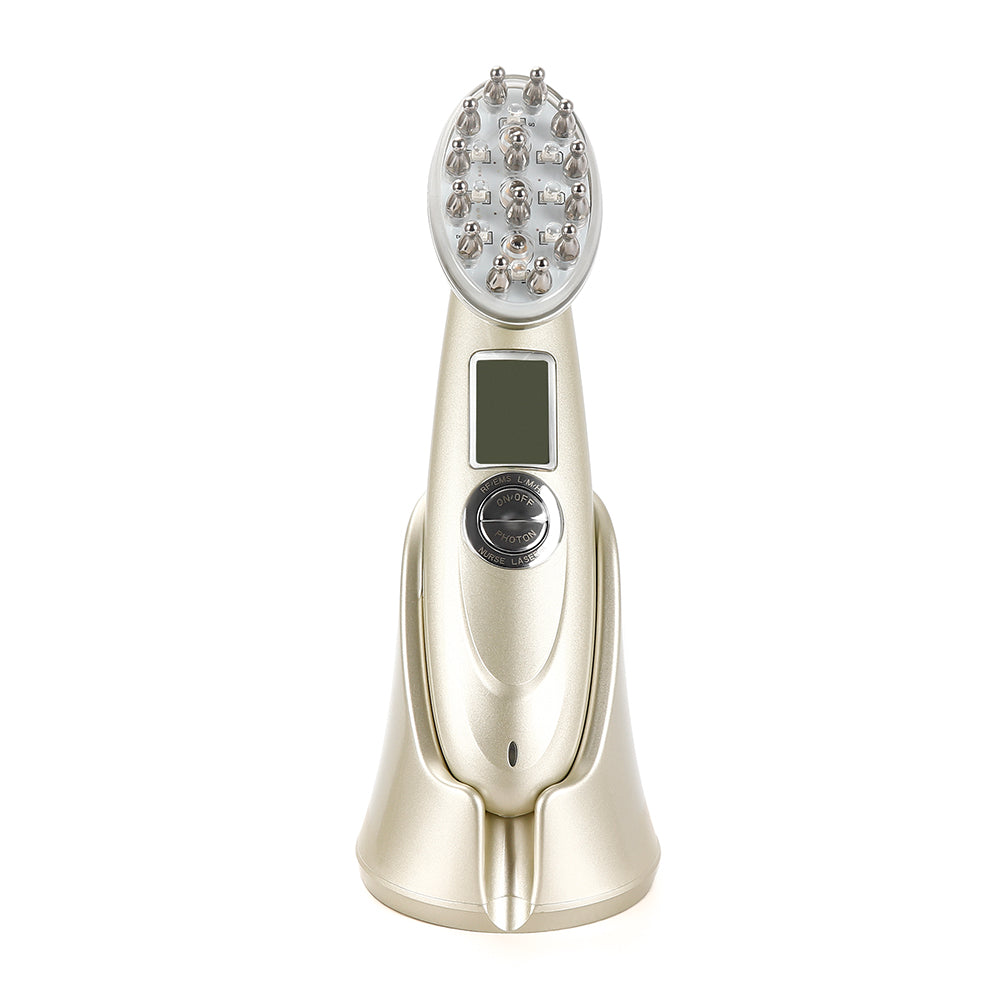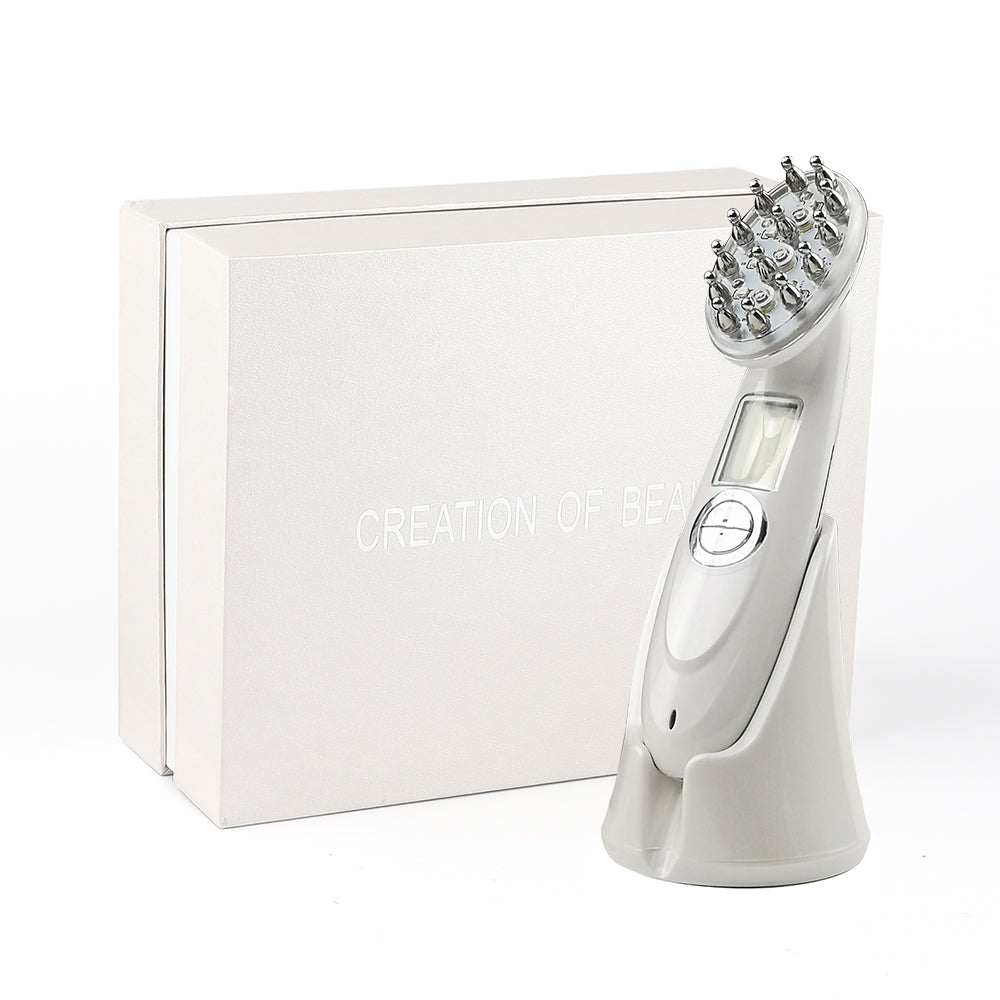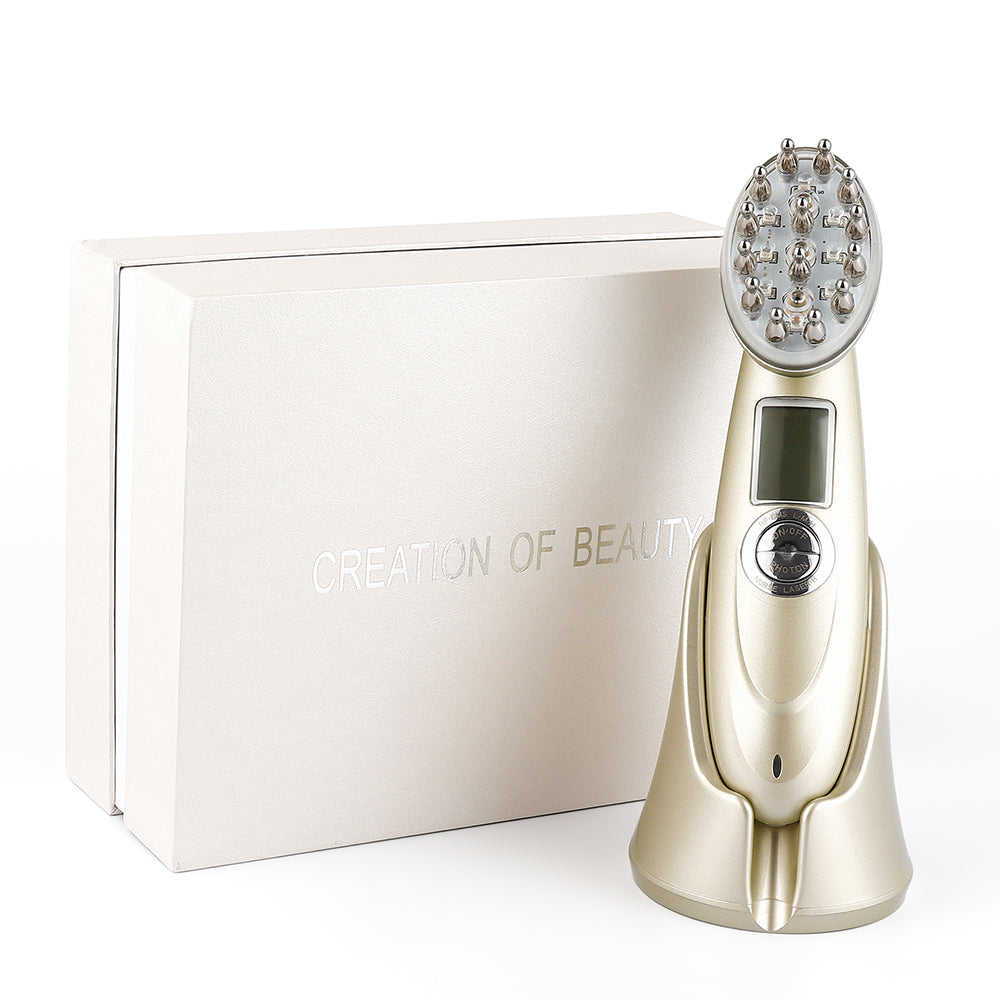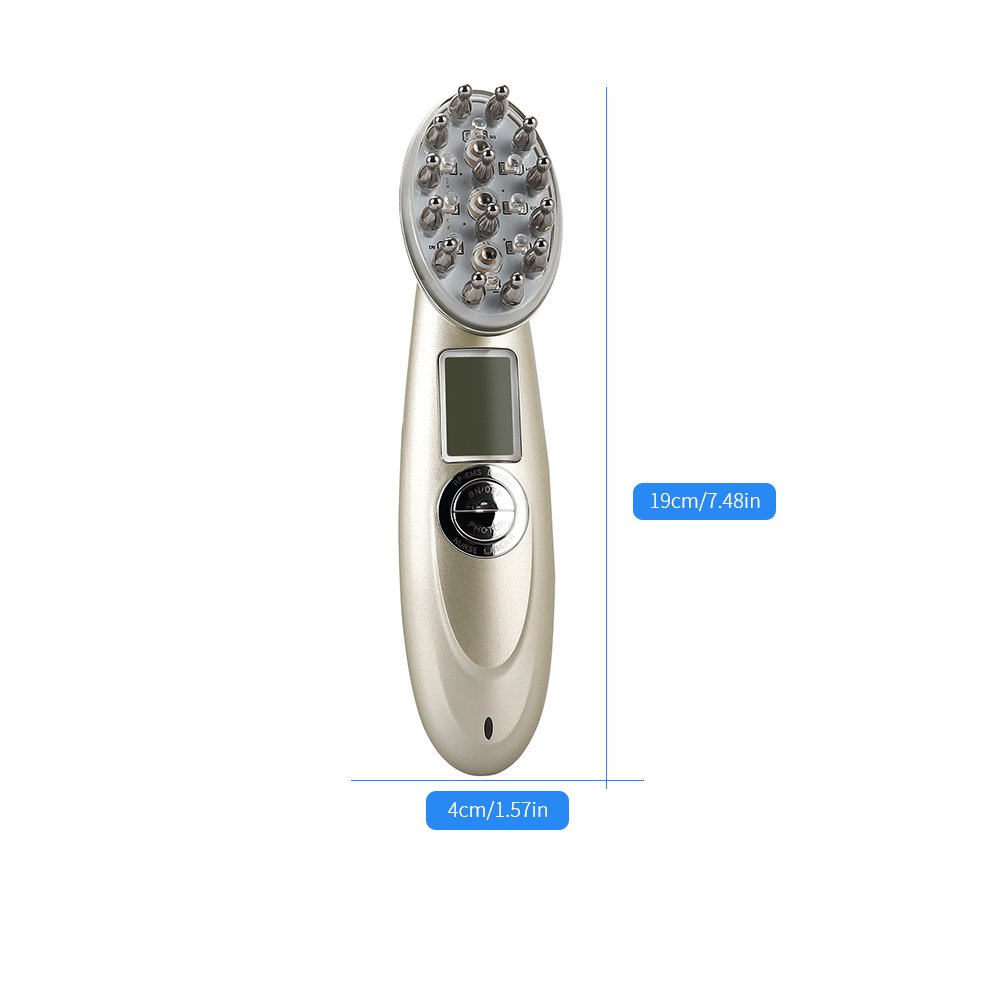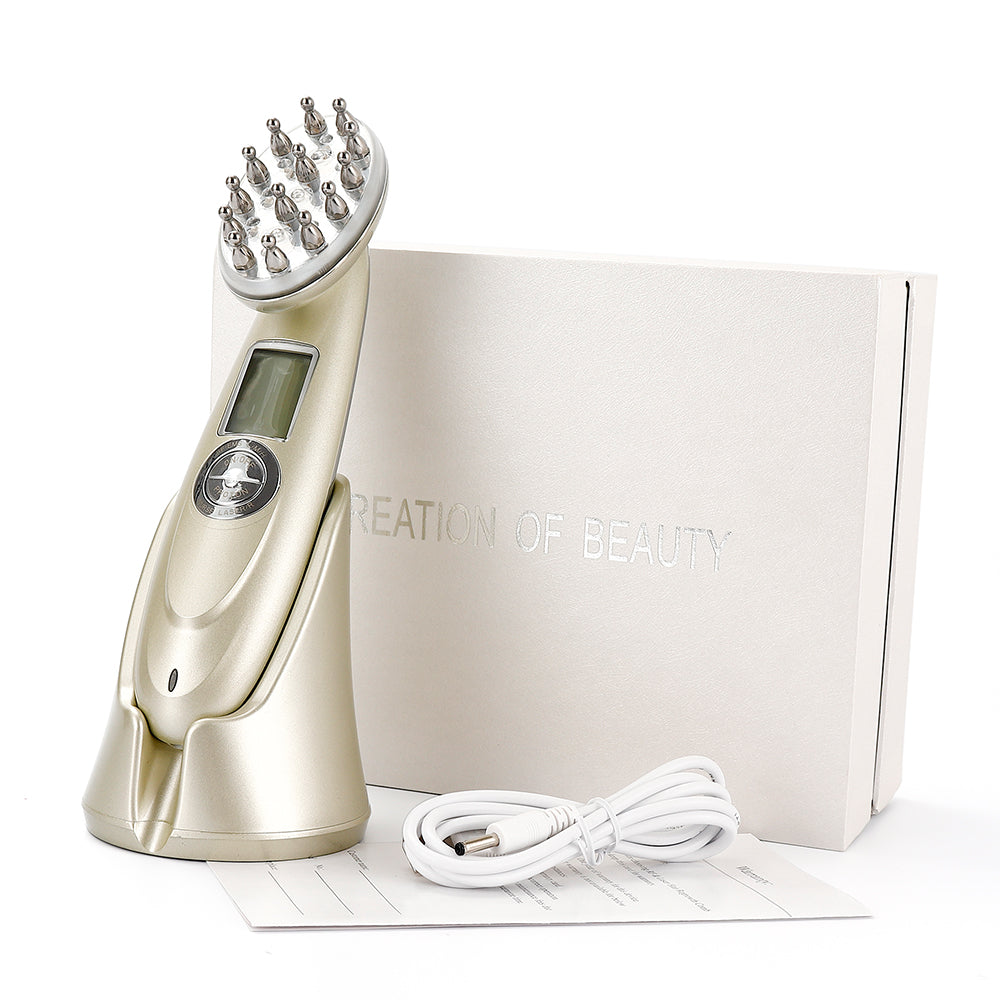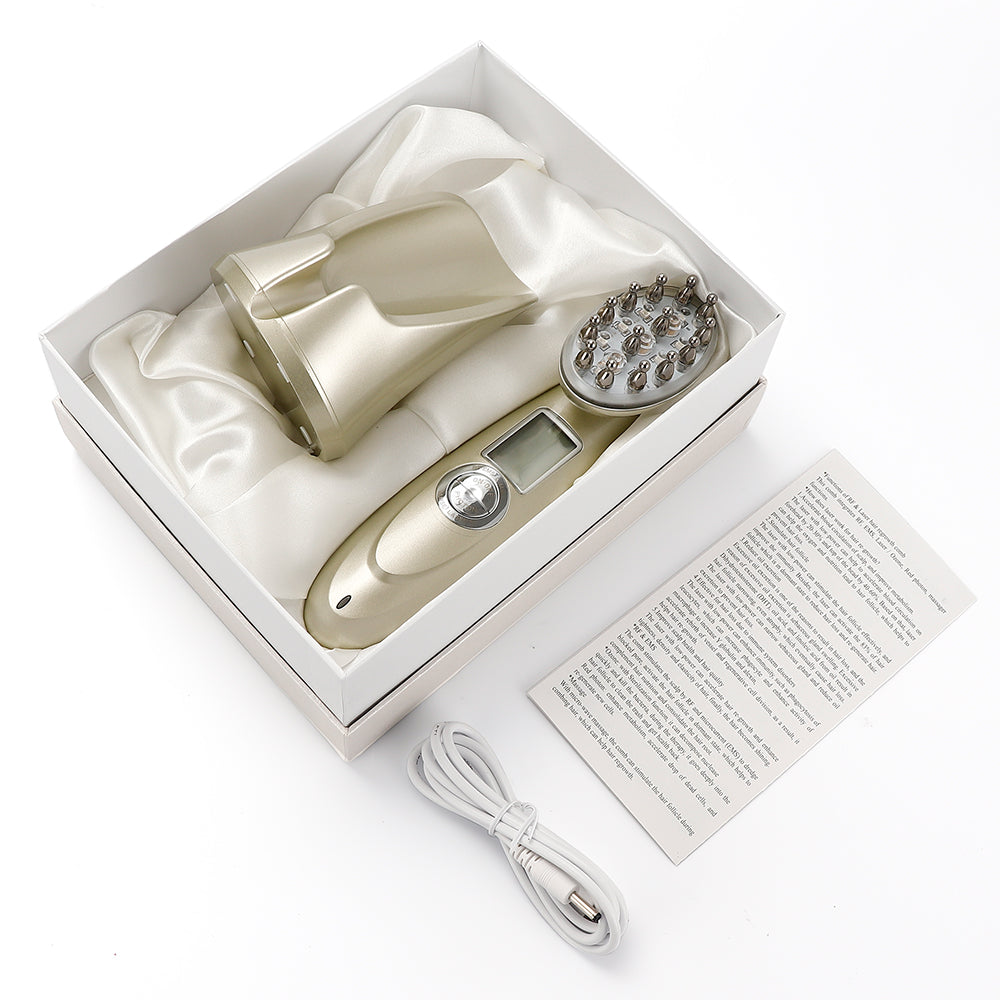 Achieve thicker, fuller hair effortlessly and regain your confidence today!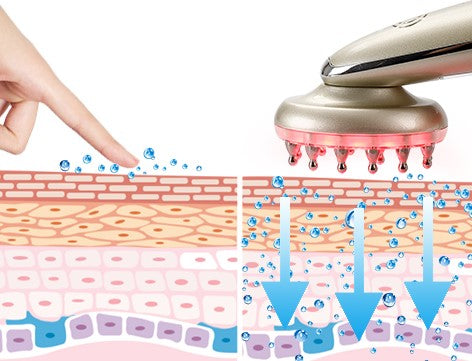 The Electric Laser Hair Growth Comb utilizes a combination of infrared RF therapy, EMS, nano LED red light, and vibration massage to stimulate blood circulation, activate hair follicles, and promote hair growth, resulting in thicker and healthier hair.
Experience the ultimate in hair rejuvenation with our cutting-edge hair growth comb!
Promotes hair growth
The combination of electric laser technology, infrared RF therapy, and other features stimulates hair follicles, promoting hair growth and reducing hair loss.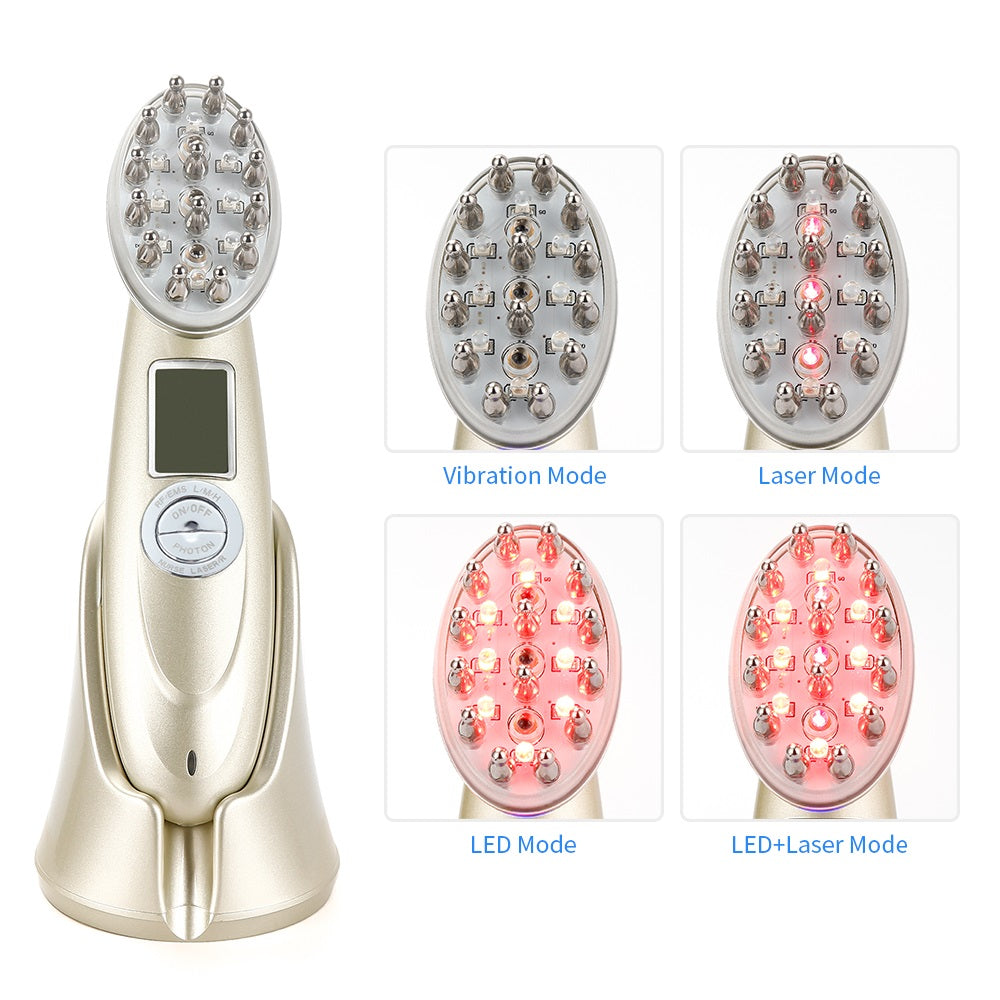 Increases blood circulation to the scalp
The comb's vibration massage and infrared RF therapy enhance blood circulation to the scalp, delivering essential nutrients and oxygen to the hair follicles for healthier hair.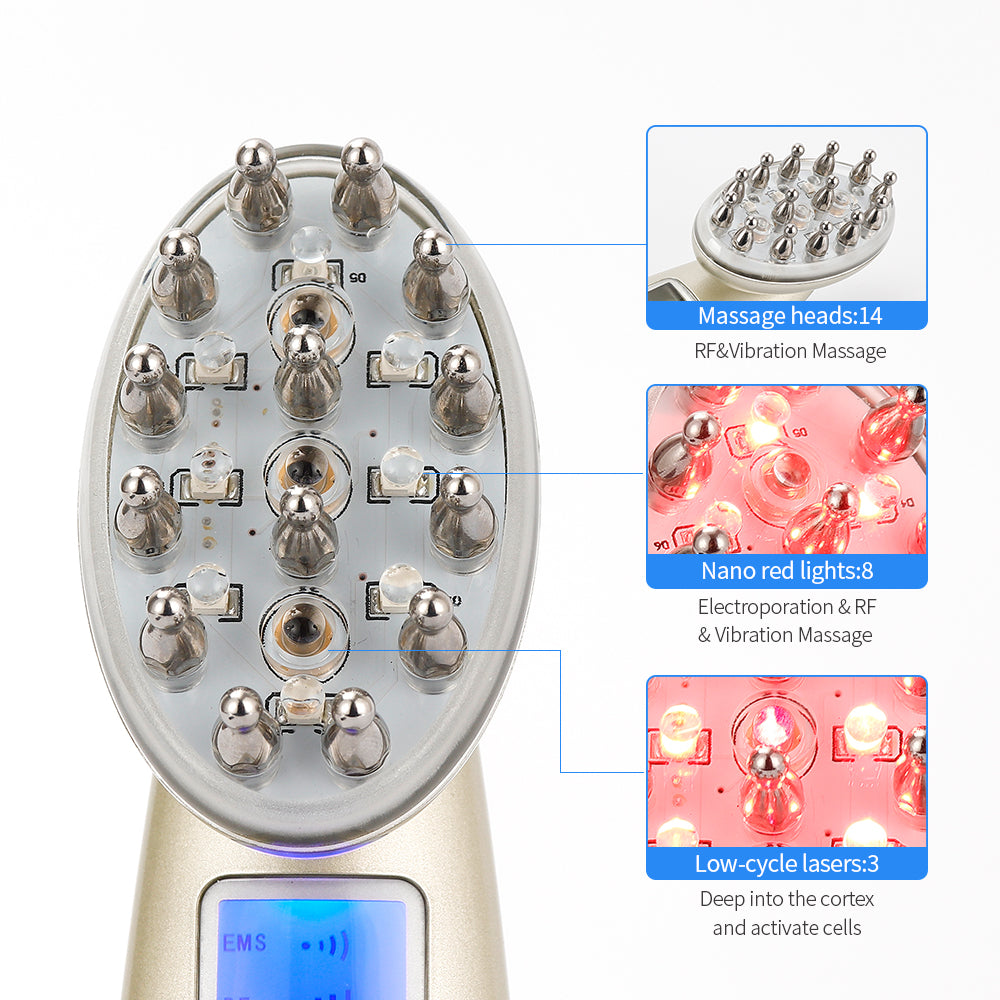 Strengthens hair follicles
The comb's therapy combats weak hair follicles, helping to strengthen them and prevent breakage, resulting in thicker and more resilient hair.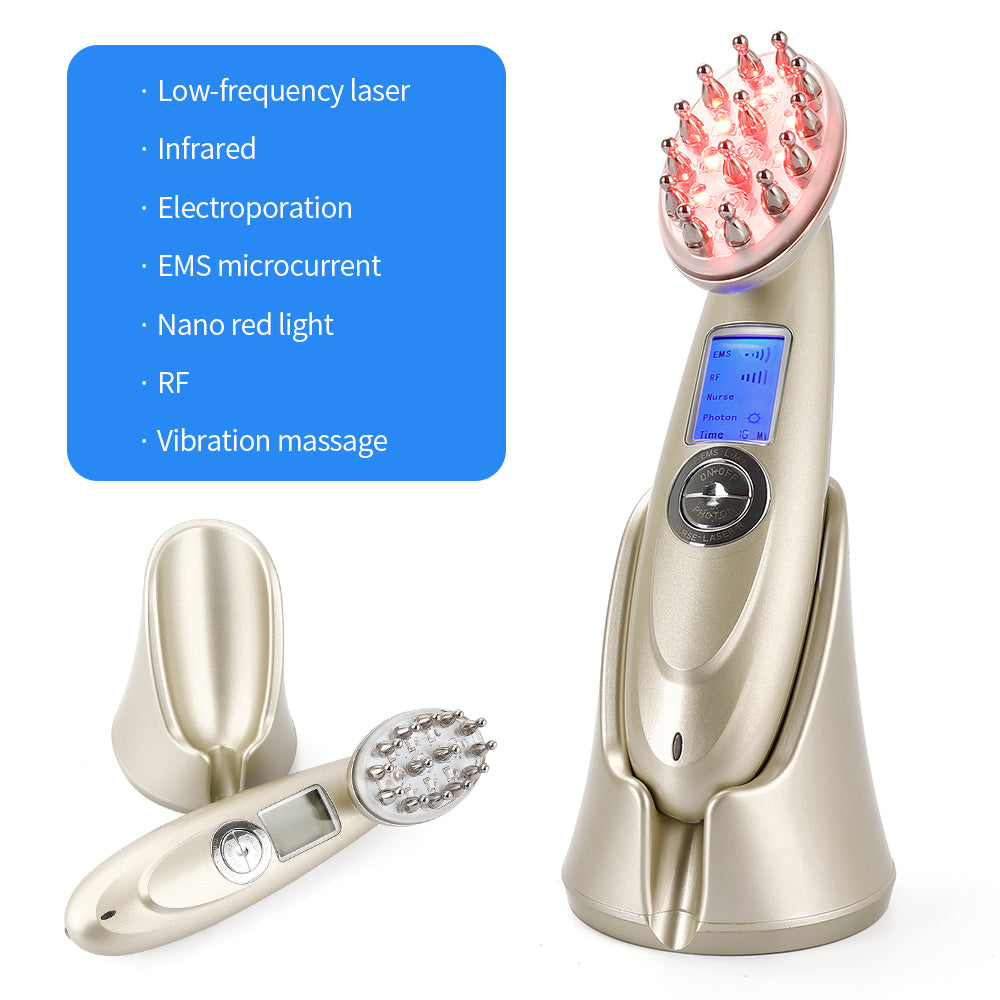 Provides a relaxing and invigorating massage
The vibration massage feature of the comb not only stimulates hair growth but also offers a soothing and relaxing experience, promoting overall scalp health and well-being.
● Electric Laser Technology
● Infrared RF Therapy
● Vibration Massage
Say goodbye to thinning hair and hello to a luscious, vibrant mane!
The second press, EMS and RF mode,low level

The third press, EMS and RF mode,medium level

The fourth press,EMS and RF mode,high level

Press the fifth time, shut down

Press the second time, turn on EMS and laser mode
Press the third time,nano-color
Press the fourth time, laser led and red light
Press the fifth time,shutdown state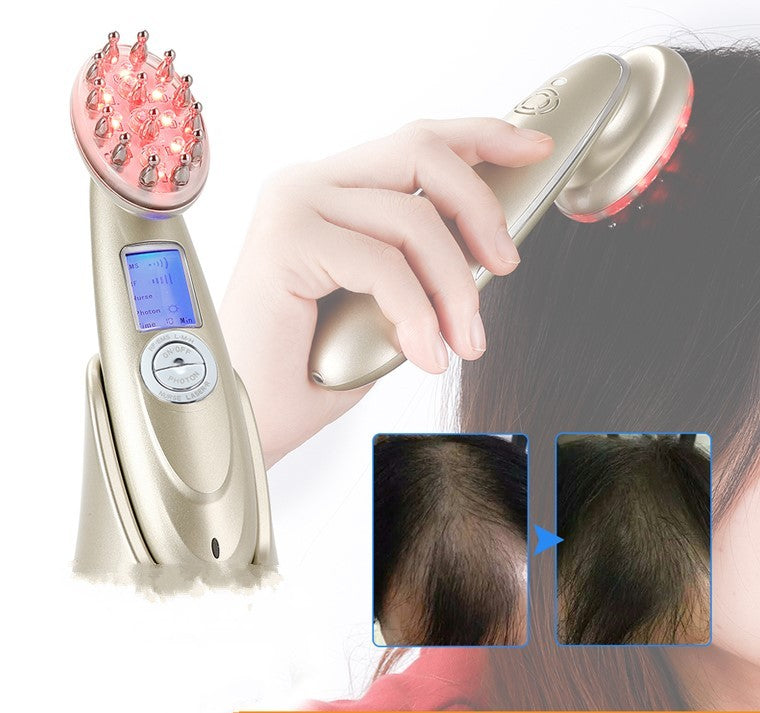 Harness the power of advanced technology to stimulate hair follicles and revive your locks like never before!
More info
Specifications

Item Type:Hair Growth Comb
Color:White/Gold
Material:ABS
Input:100-240V
Power:3W
Photon Wavelength:630-650nm
Weight:140g
Size:4*19cm/1.57*7.48in
What's in the box

1*Main Machine
1*Support Base
1*USB
1*Manual
1*Box

FAQs

Can I use the Electric Laser Hair Growth Comb on wet hair?
No, it is recommended to use the comb on dry hair to ensure safety and effectiveness.

How long does it take to see noticeable results?
Results may vary, but many users report seeing improvements within 4-6 weeks of regular use.

Is the comb suitable for both men and women?
Absolutely! The comb is designed for both men and women who are experiencing hair loss or want to promote hair growth.

Can I use the comb if I have a sensitive scalp?
Yes, the comb is gentle on the scalp and can be used even if you have a sensitive scalp. However, if you experience any discomfort, it is advisable to discontinue use and consult a healthcare professional.

Can I travel with the Electric Laser Hair Growth Comb?
Yes, the comb is portable and travel-friendly. It is lightweight and can easily fit into your bag or luggage.

Is this comb suitable for individuals with medical conditions or undergoing medical treatments?
It is always recommended to consult with a healthcare professional before using the comb if you have any underlying medical conditions or are undergoing medical treatments to ensure it is safe and suitable for you.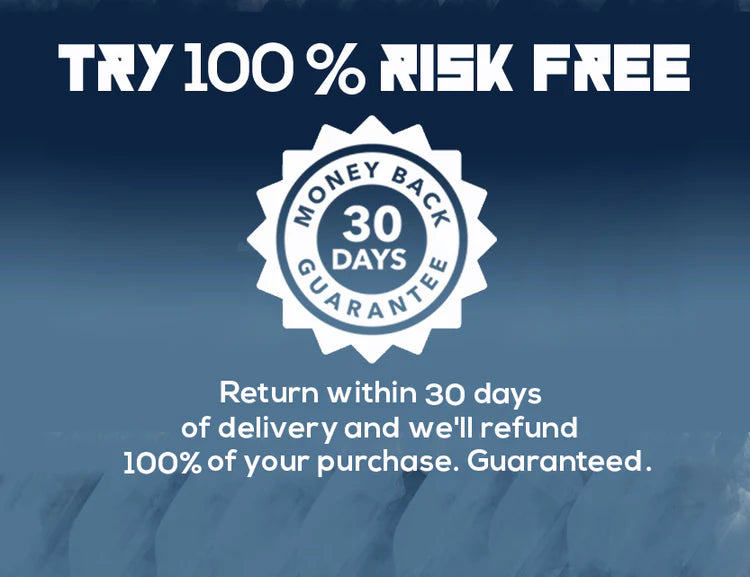 Didn't see the results you expected from our product?
You're covered by our 30 day money back guarantee. If you are unhappy with your purchase, please return merchandise and receive a full product refund for your order less any shipping and processing.