Regular price
£89.99 GBP
Sale price
£49.99 GBP
Unit price
per
Sale
Sold out
Electric hot stone massage device GuaSha face body heating massager
Introducing the ultimate in health and wellness technology: our state-of-the-art device perfectly combines the traditional healing power of warm moxibustion and Bianstone therapy with cutting-edge far-infrared and ultrasonic technology, all powered by advanced electronic technology.
With this device, you can experience the unique field energy and thermal effects of Bian stone therapy to achieve optimal health care and physical therapy results. Whether you're looking to relieve pain, improve circulation, or simply promote overall wellness, this device has you covered.
View full details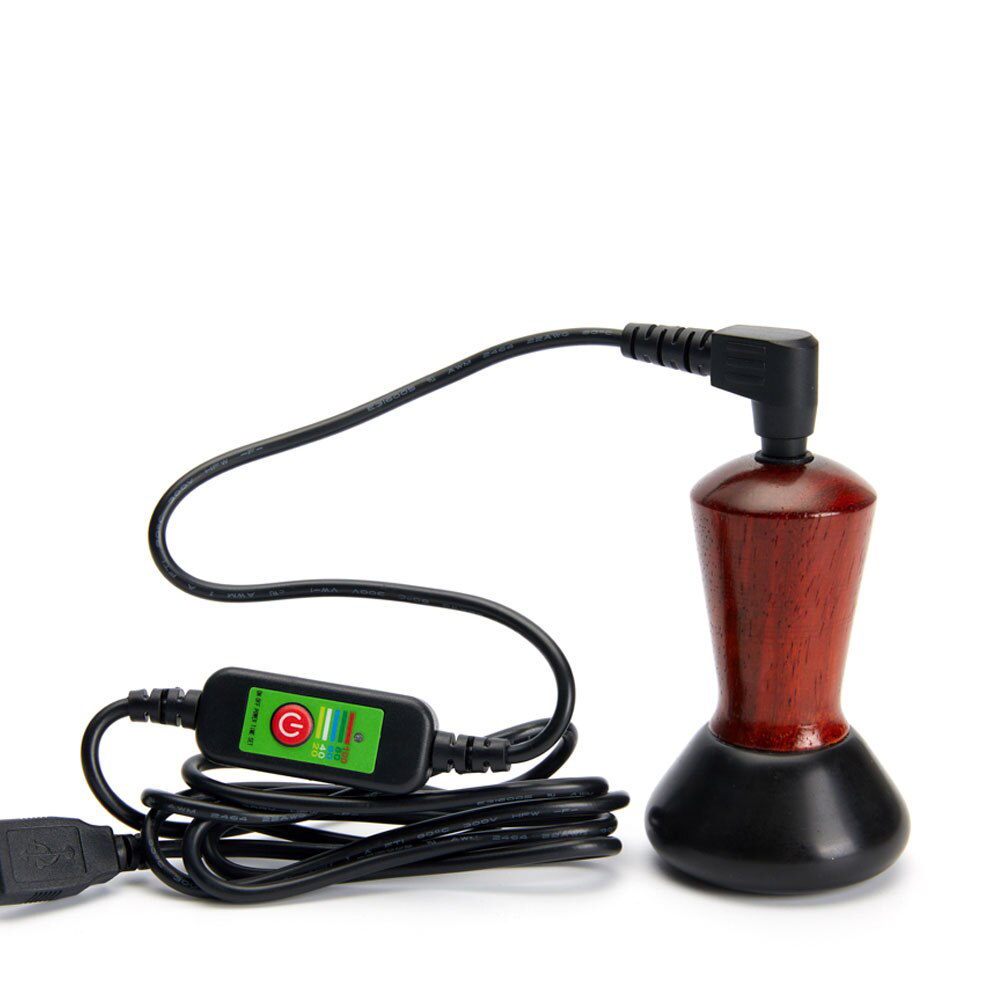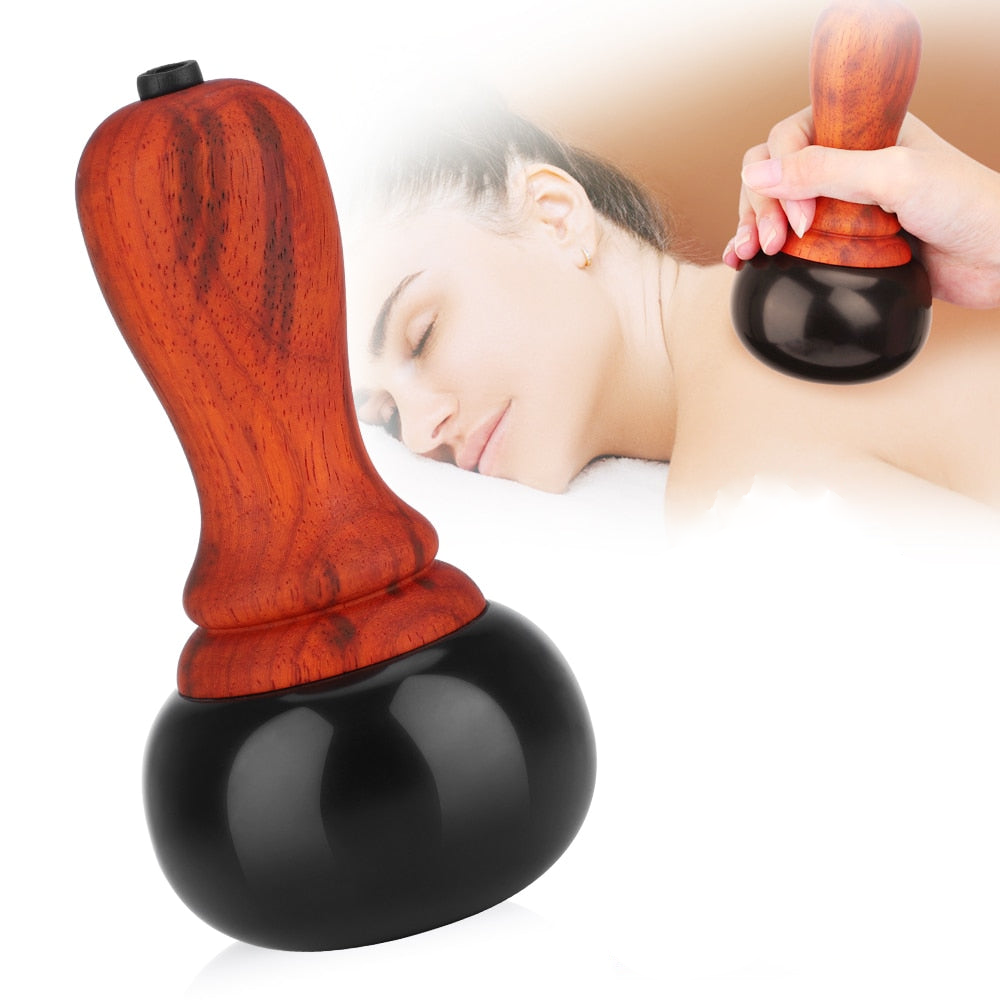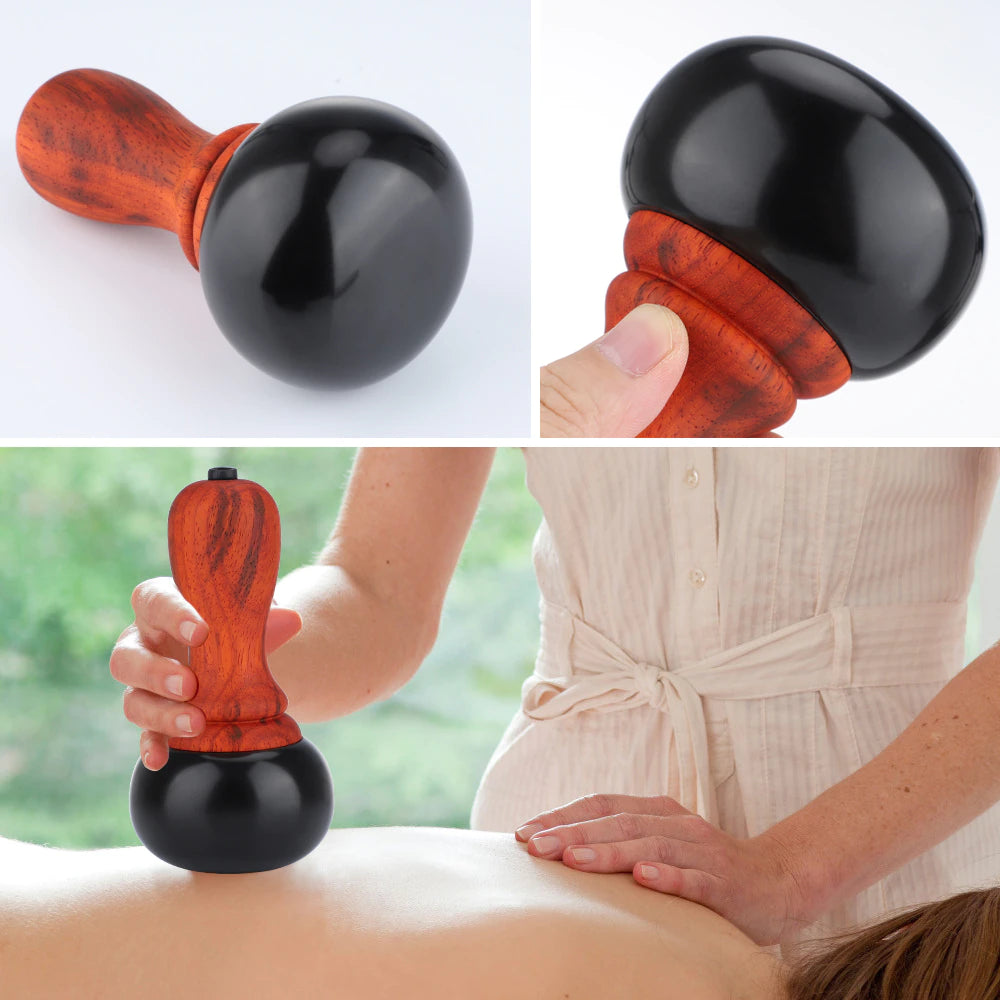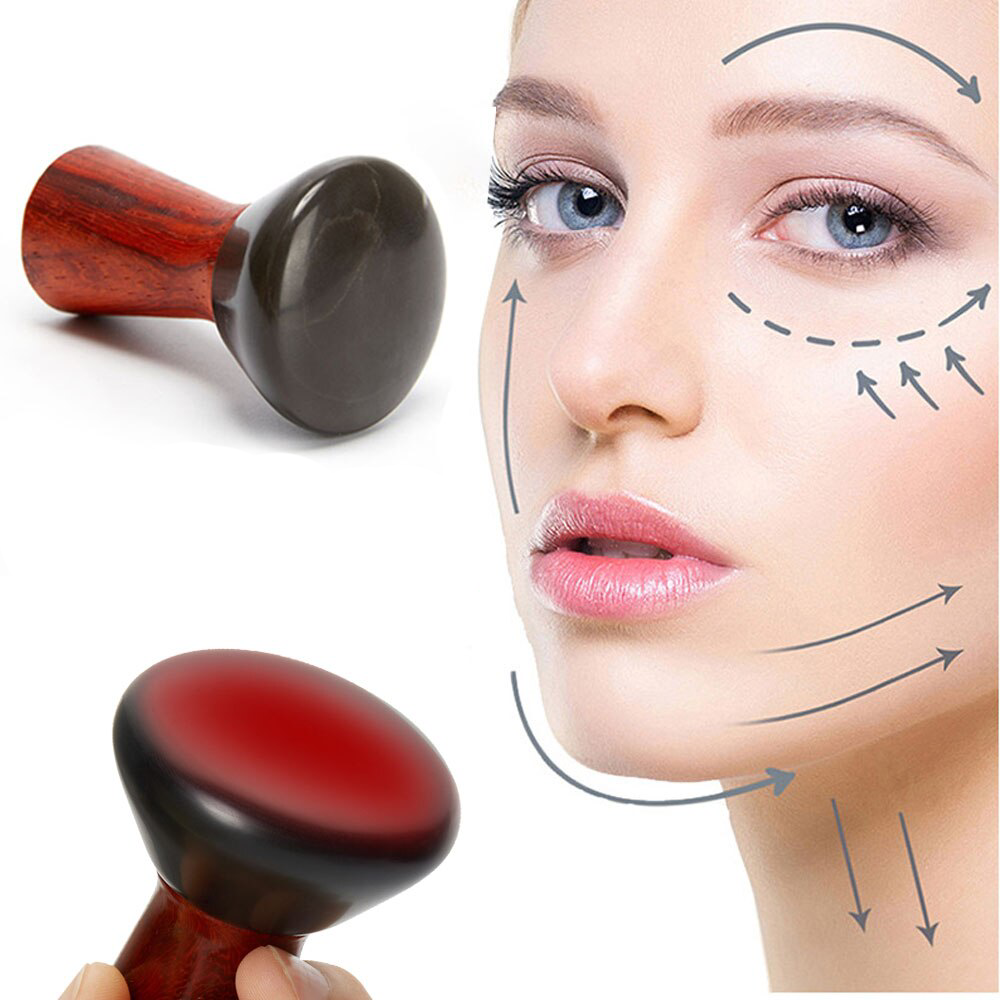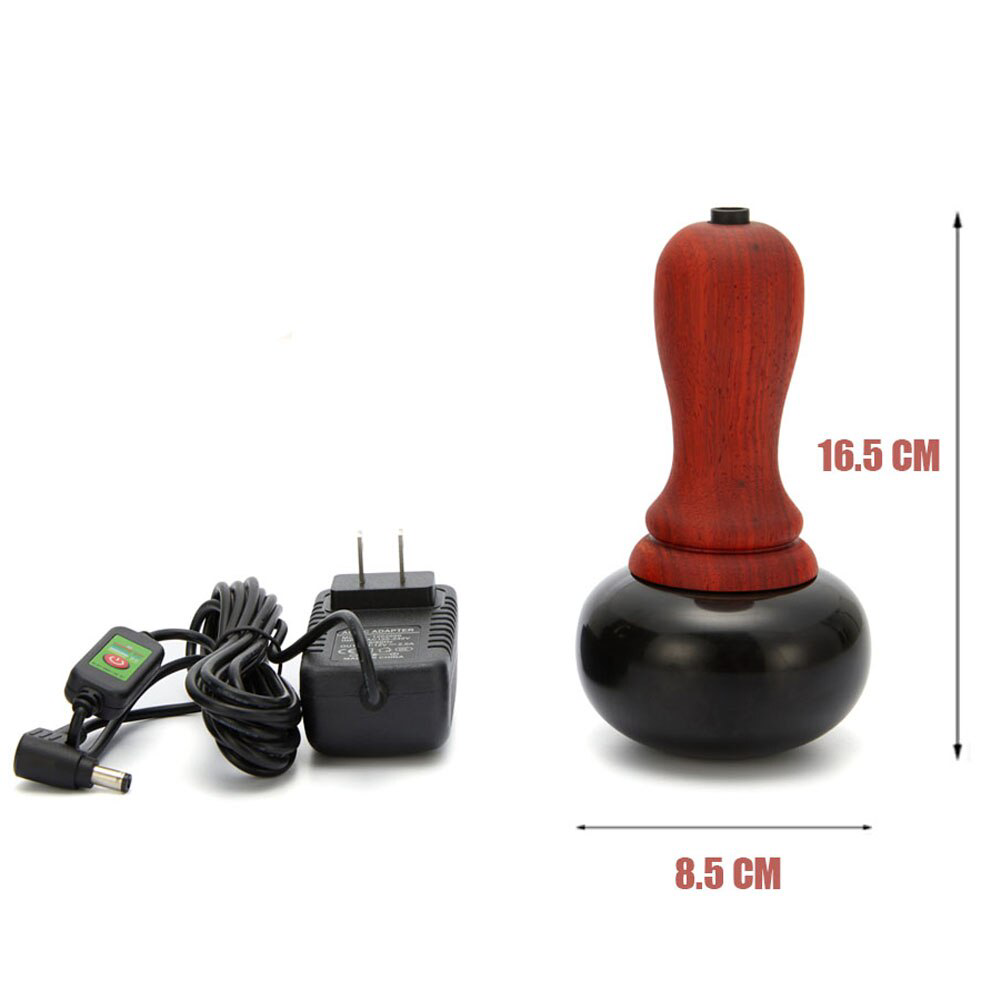 Say goodbye to discomfort and muscle cramps
Experience the indulgence of a spa massage in the comfort of your own home with the Hot Stone Electric Heating Massager. This device improves blood flow and reduces tension, resulting in greater flexibility and overall well-being.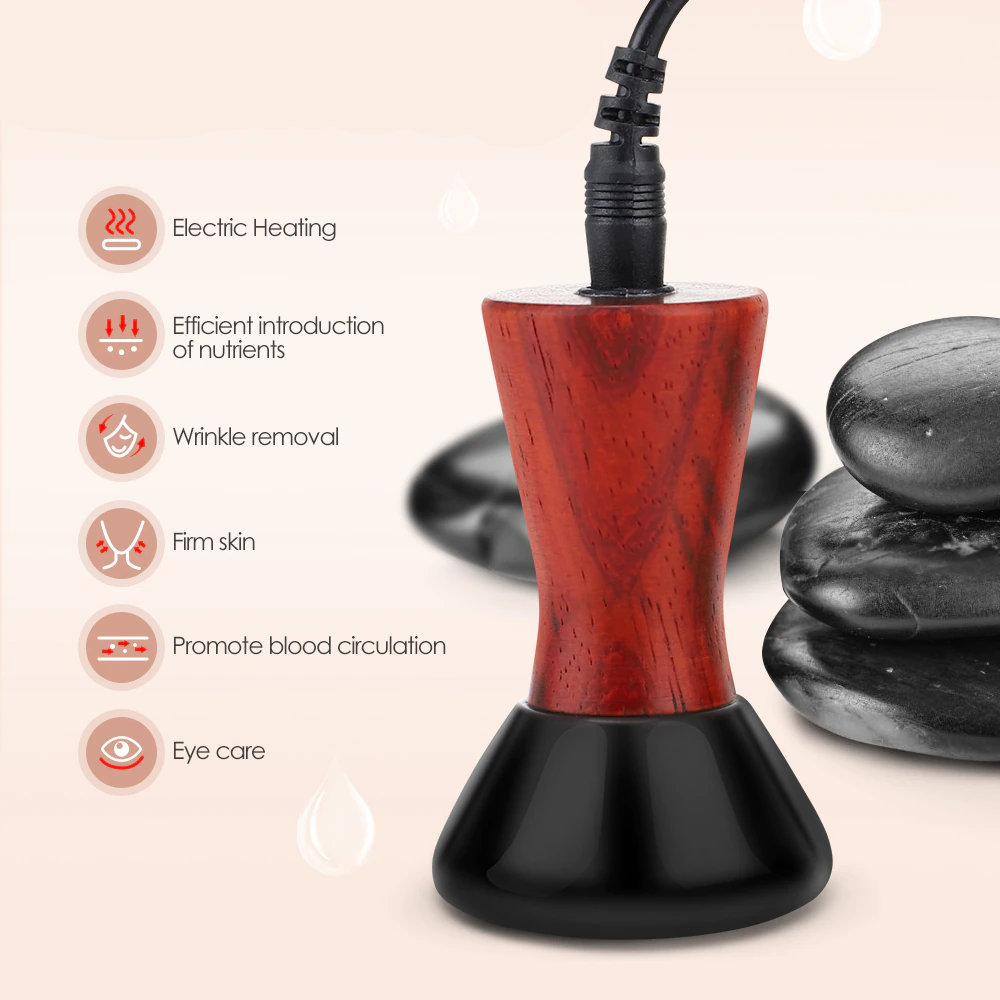 How does it work?
Our Bianstone massager generates electromagnetic waves when heated.
These waves have a warming effect on the body's meridians, or energy pathways, which can help to improve blood circulation and relieve pain.
Additionally, it improves the immune system and aid in the recovery of damaged cells.
What benefits can you get from our product?
Skin tightening
Our Hot Stone Device uses warm moxibustion therapy to flush out toxins and improve skin nourishment, resulting in a more youthful appearance.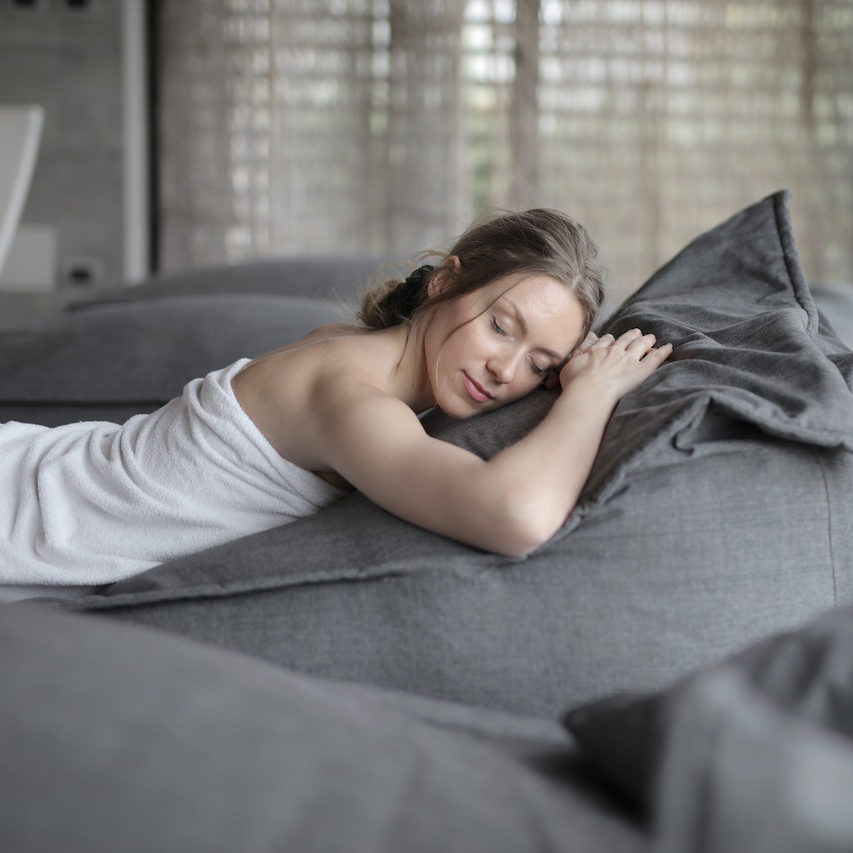 Sleep enhancement
The Electric Heating Massager promotes deep relaxation and promotes balance in the body's energy flow, creating a calming and peaceful sensation.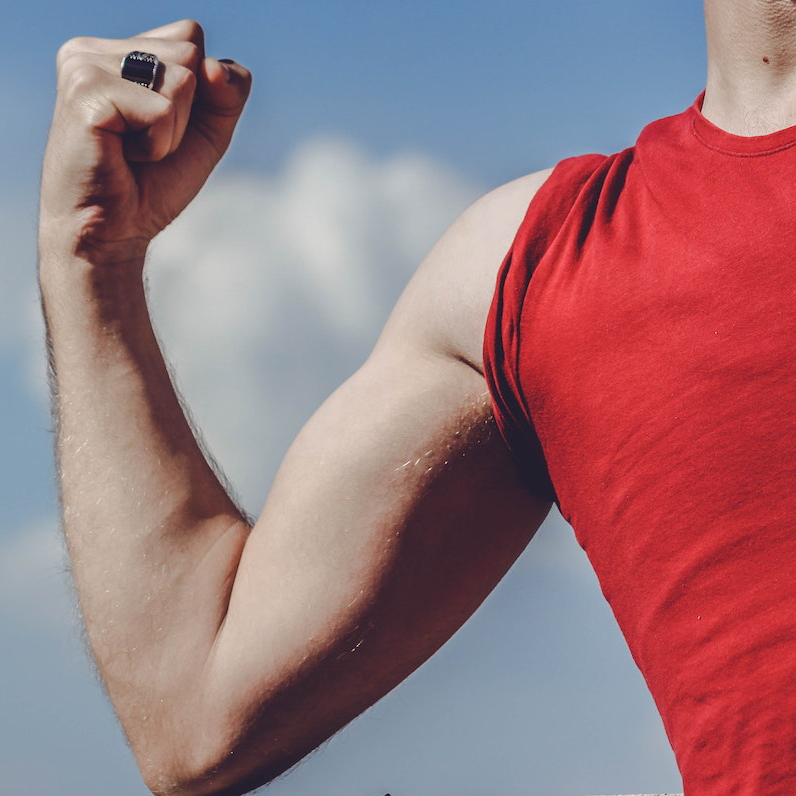 Immunity Strengthening
Our Massager triggers the release of endorphins, which strengthens the immune system, helping to prevent illnesses.
Realaxation and Pain relief
Our hot stone massager uses far-infrared technology to improve blood flow and circulation, which creates a sense of warmth and serenity and helps to reduce stress and promote overall well-being.
Main Features
Multifunctional
Electric heating with Adjustable Temperature
Ergonomic Design
Easy application, incredible results!
Read the instruction manual before using the device to ensure proper usage and safety.
Plug in the device and turn it on.
Adjust the temperature as needed
Apply a small amount of massage oil or lotion to the area of the body you wish to massage.
Place the device on the skin and move it in a circular motion, pressing lightly.
Use the device for 10-15 minutes at a time, several times a week.
When finished, turn off the device and unplug it. Clean the device with a dry cloth.
More info
Specifications

Stone massager for body:

Material: Bianstone
Size: 15.5*8CM diameter
Weight: 0.543KG
Packing size: 9.3*9.3*16CM/11*7.2*5CM
Input voltage: 100V-245V
Output voltage: 12V

Stone massager for face:

Material: Bianstone
Size: 7*4CM diameter
Packing size: 10.3*10.3*10.3cm
Adapter output power: 9V1A
Input voltage: AC100-240V
What's in the box

1* Bianstone massager
1* Adapter
1* Storage Bag
1* User manual
1* USB Charger (only for face massager)