Regular price
Sale price
£23.95 GBP
Unit price
per
Sale
Sold out
Your pain in the neck is persistent and you don't always have time to take care of it? This Electric Heating Neck pad will solve your problems!
- Improves blood circulation
- Takes care of the bones
- Relieves neck pain and headaches
- Reduces stress and fatigue
- Has a positive effect on the meridians (acupuncture)
- Reduces the use of traditional medicines
View full details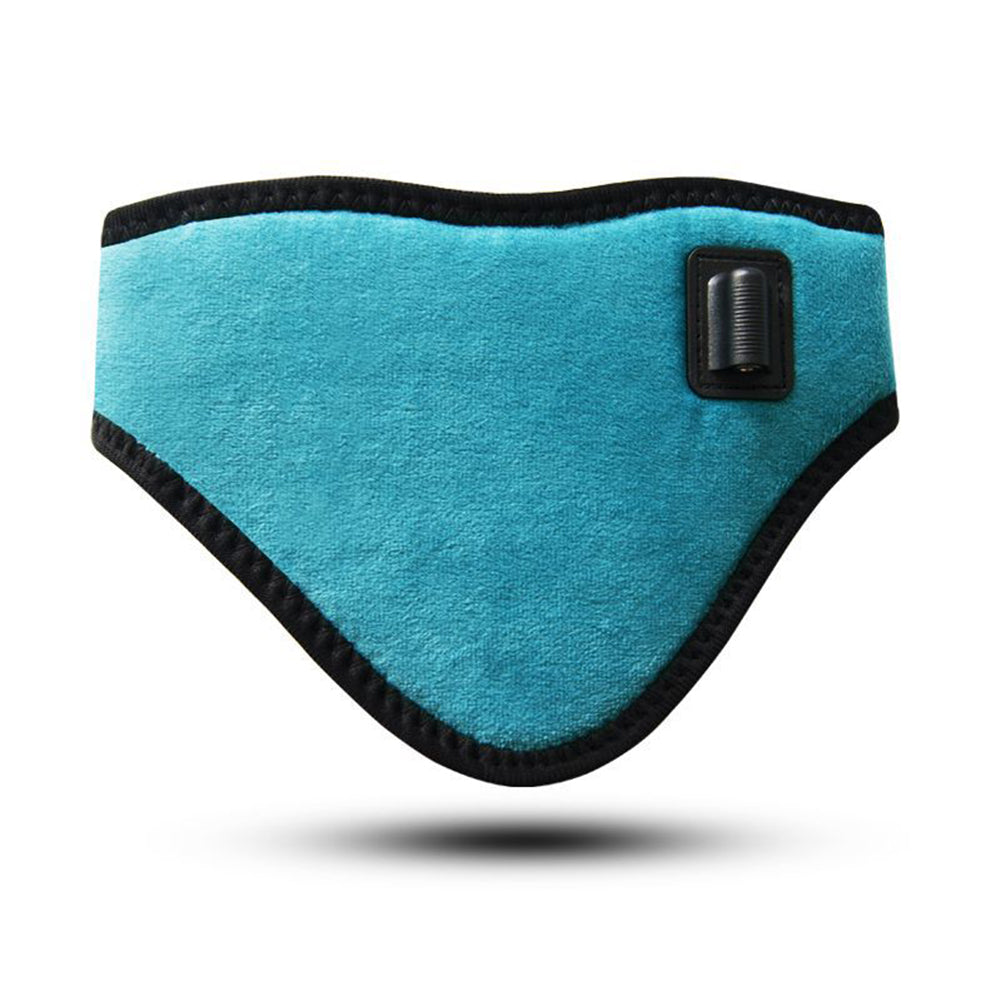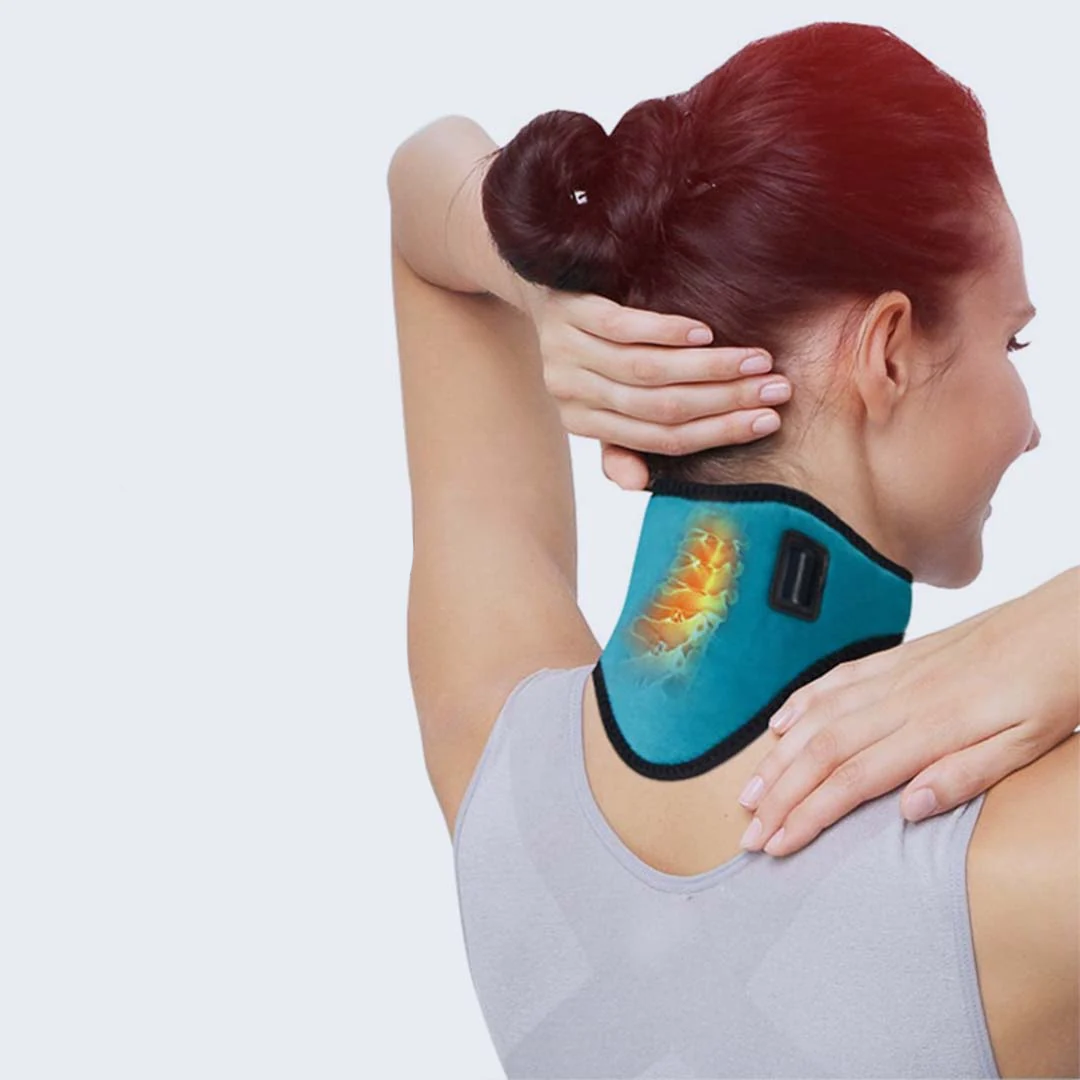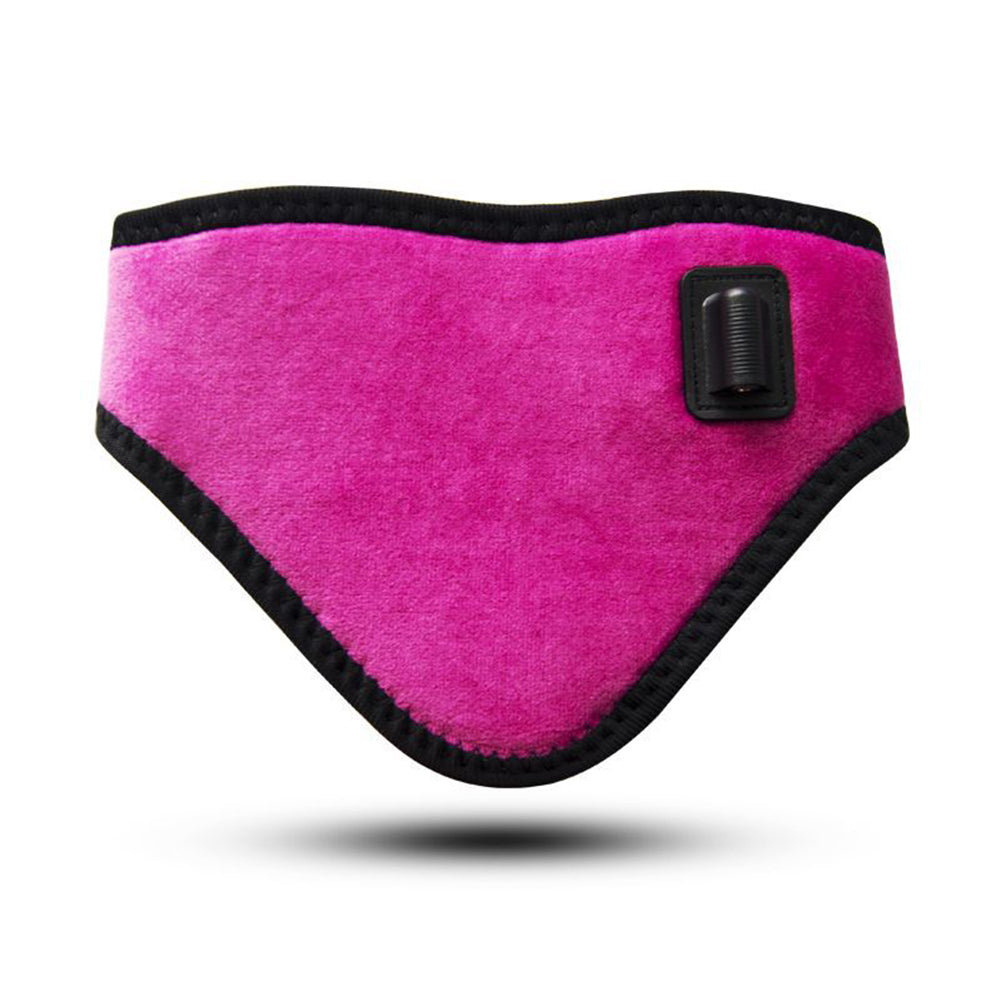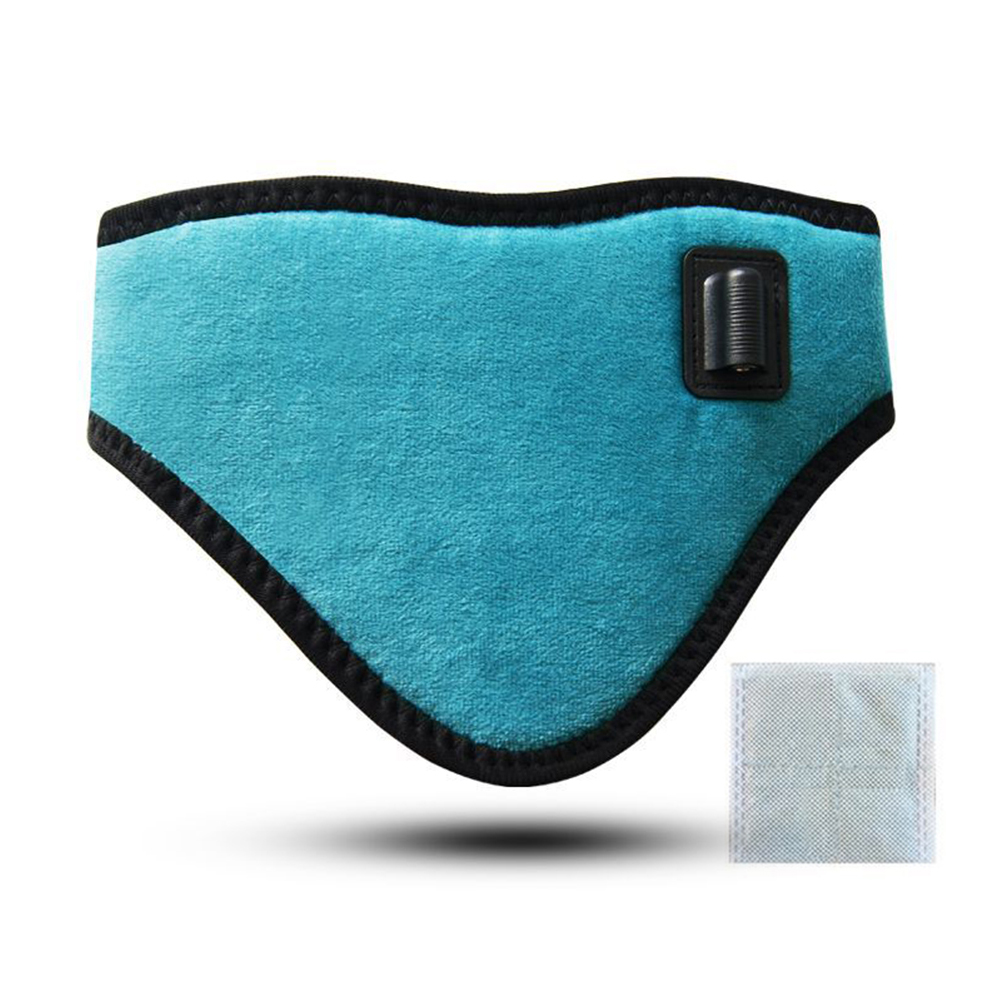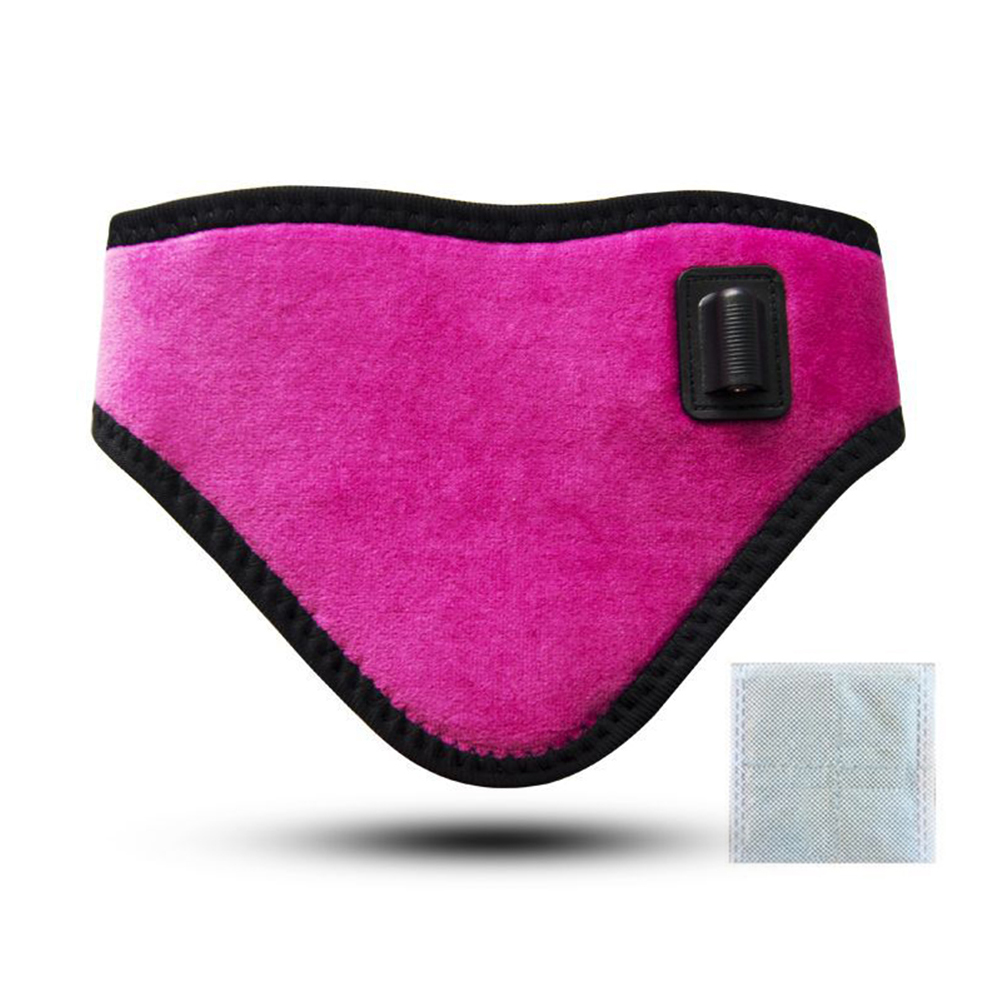 Remove the pain and stiffness in your neck thanks to our risk-free portable device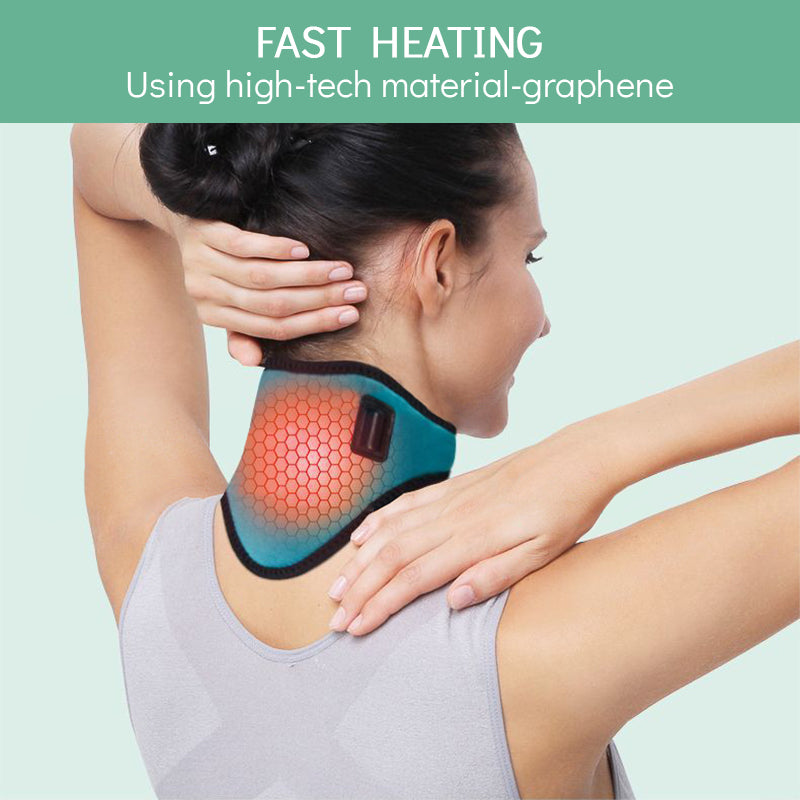 How does it reduce you neck pain?
Made of graphene, the low-voltage, ultra-thin thermal film emits far-infrared rays to generate a warming effect.
While the cervical spine is heated, the moxa can penetrate the neck better for a better effect on relaxation and pain relief.
Relax your muscles after a long day of work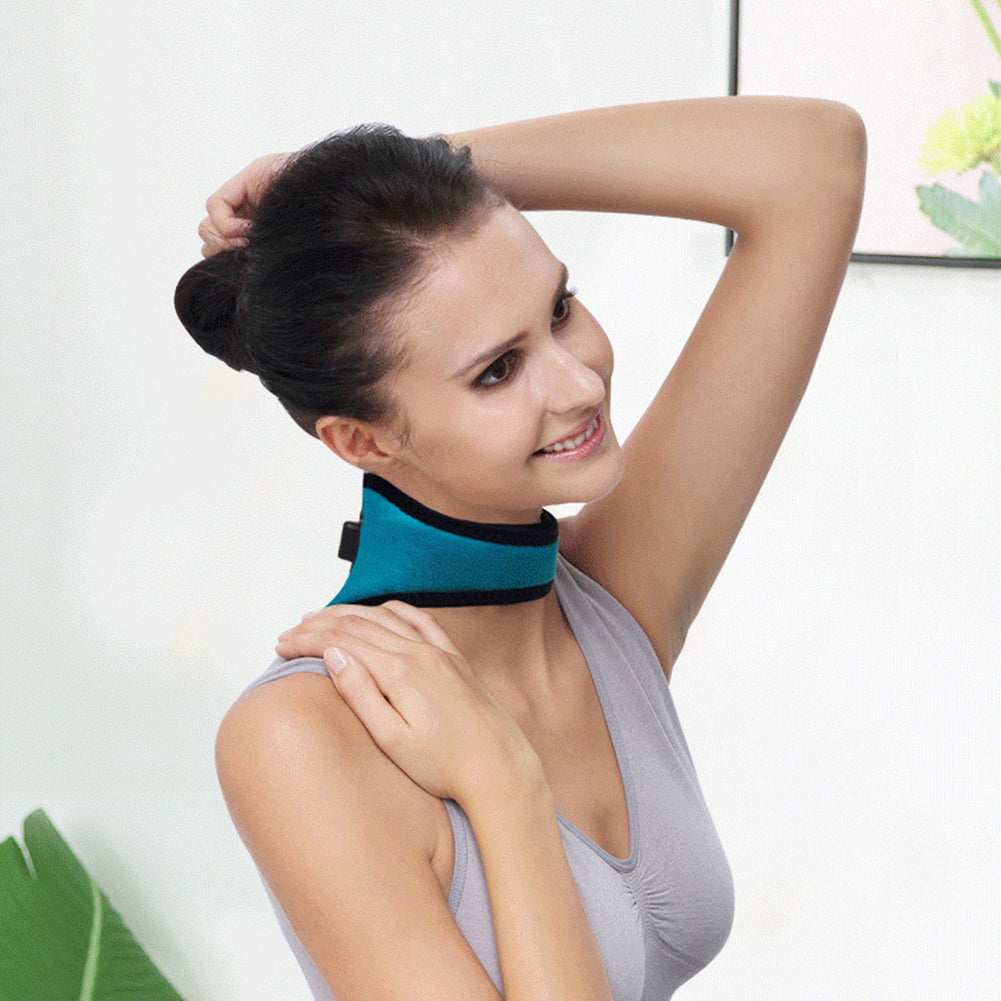 Reduce stress and neck pain
If you are one of those who maintains the same posture for a long time, this little smart device will do a lot of good for you.
Our chemical-free heated neck brace produces interior heat with soothing effects, ensuring unparalleled flexibility and longevity. It has an effect on localized pain at the level of nerve endings and muscle tension.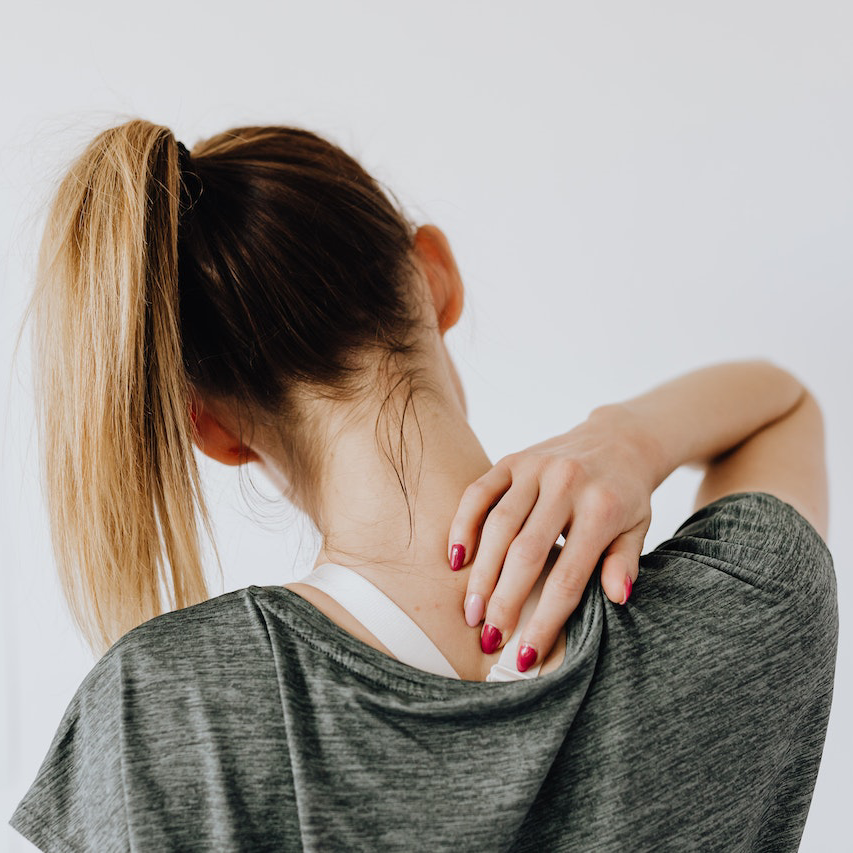 Soothes neck and shoulder stiffness
The neck's muscles and joints get stiff when they aren't used enough or have a mobility issue.
Tangled joints, tendons, and ligaments can hurt and become worse with time. Due to its calming and analgesic effects, the heated neck brace also lessens discomfort and lowers your risk of muscular stiffness.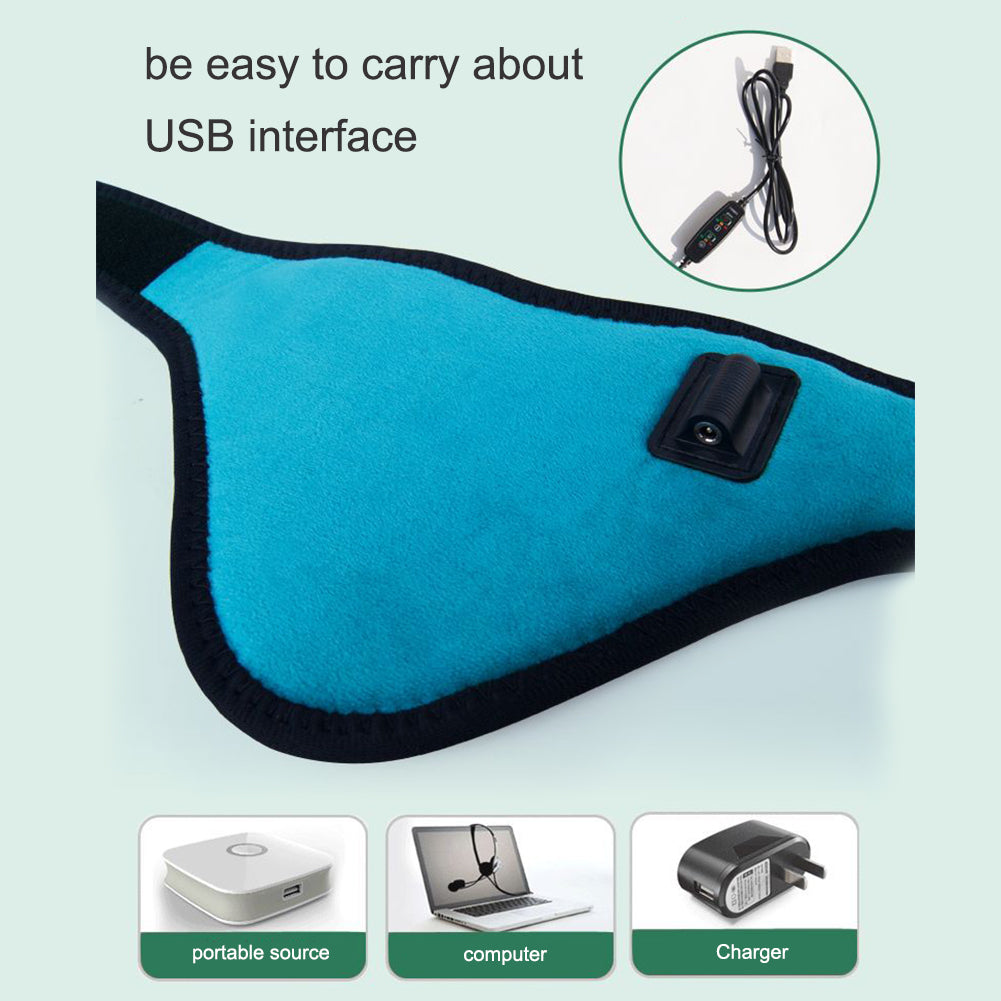 Easy to carry
USB interface for home, errand, travel, party, easy hot compress.
Adjustable temperature

Ergonomic design, soft fabric

Free adjustment
Easy application, incredible results!
Position the white mesh side on your neck, rounded side down.
Tighten the collar with the Velcro so that it sticks to the skin.
Avoid sharing the collar for hygienic reasons.
Use it also possibly on other painful parts of the body.
More info
Specifications

Certification: CE
Material: Composite Material
Item Type: Massage & Relaxation
Rated voltage: 5V
Rated power: 4W
Application: bow-headed people, cervical discomfort, wealthy bags, etc.
Temperature: low temperature 35℃, medium temperature 53℃, high temperature 70℃
What's in the box

1* Neck brace
1* Charging Cable
1* Manual
1* Mugwort patch (Optional)
FAQs

What material is the hot neck supporter made of?
Unlike regular neck supports, the hot neck supporter is made of graphene material that is thin and durable, has excellent heat conduction thanks to the cheap copper heat-generating wire, and is extremely warm.

Is it considered safe to use?

The neck hot pack is wrapped in an insulating material, so there is no need to worry about leakage. It is powered by a magnet, so you can use it without any hassle. In addition, the auto-off timer function automatically turns off after 60 minutes of use, so you can use it as a neck supporter when you sleep. Once the graphene heating membrane is removed, it can be easily washed and reused.

Is it easy to adjust to fit my neck?

The electric heated neck warmer has a new Velcro adhesive part, so it can be adjusted to fit the thickness and shape of your neck for comfort. The tightness can be adjusted according to your preference and condition, so you can fit it to a level that does not feel uncomfortable. Also, the new type of Velcro will not pill even after 10,000 times of viscosity, so it has excellent durability.

How does it generate heat?

The far-infrared effect of the electric heat neck warmer allows you to enjoy heat and heat retention. Recommended for those who spend a lot of time on their computer or smartphone.

What are the temperature control options and voltage safety of the device?
three temperature controls: low (about 35 °C), medium (about 53 °C), and high (about 70 °C), and a 5 volt safety low voltage.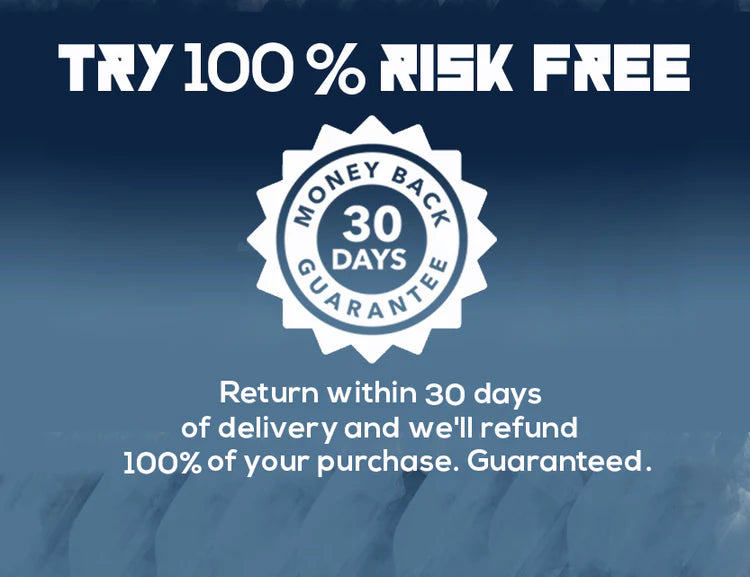 Didn't see the results you expected from our product?
You're covered by our 30 day money back guarantee. If you are unhappy with your purchase, please return merchandise and receive a full product refund for your order less any shipping and processing.