Regular price
Sale price
£39.95 GBP
Unit price
per
Sale
Sold out
Advanced Electric Hair Growth Comb with Infrared Laser Technology
for Anti-Hair Loss and Red Light Therapy Head Massager
Experience the ultimate hair care revolution with our Electric Hair Growth Comb.
Harnessing the power of infrared laser and red light therapy, this advanced head massager and hair brush combination stimulates hair follicles, promotes healthy hair growth, and combats hair loss. Transform your styling routine into a rejuvenating self-care ritual with our innovative hair care solution.

View full details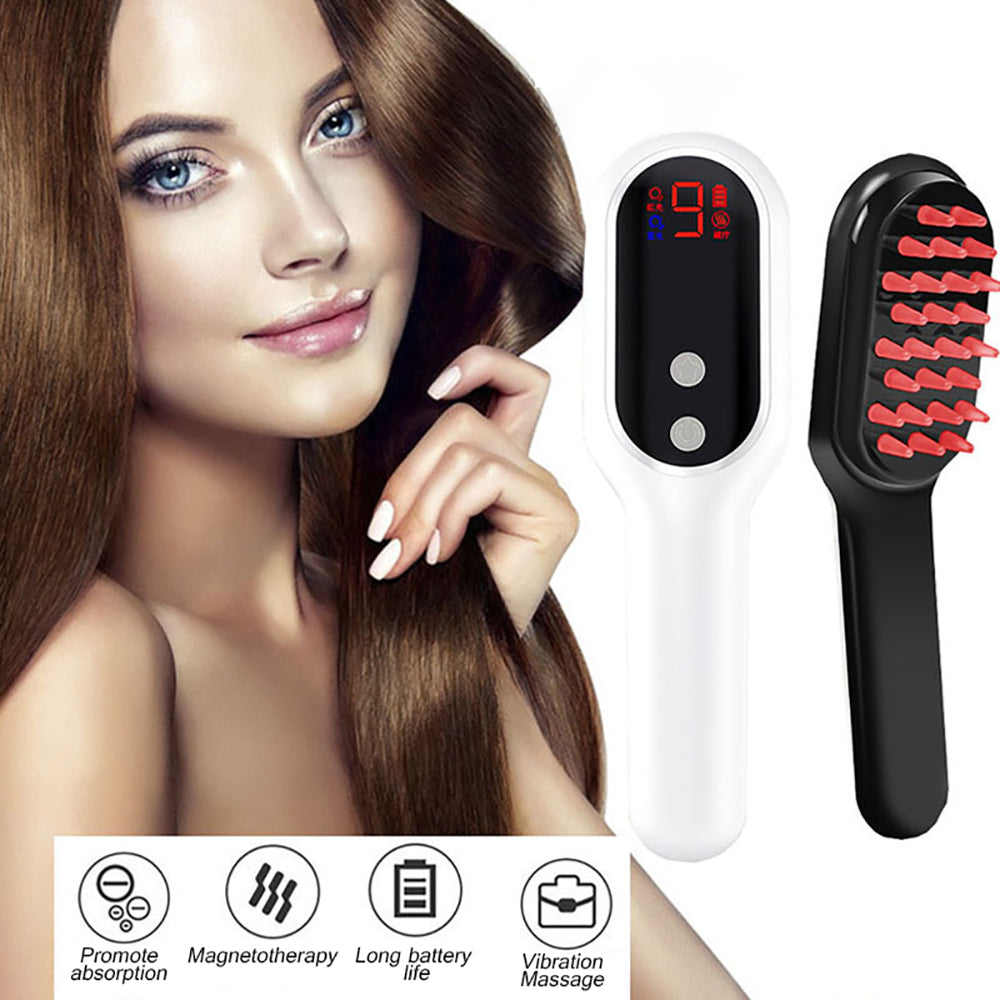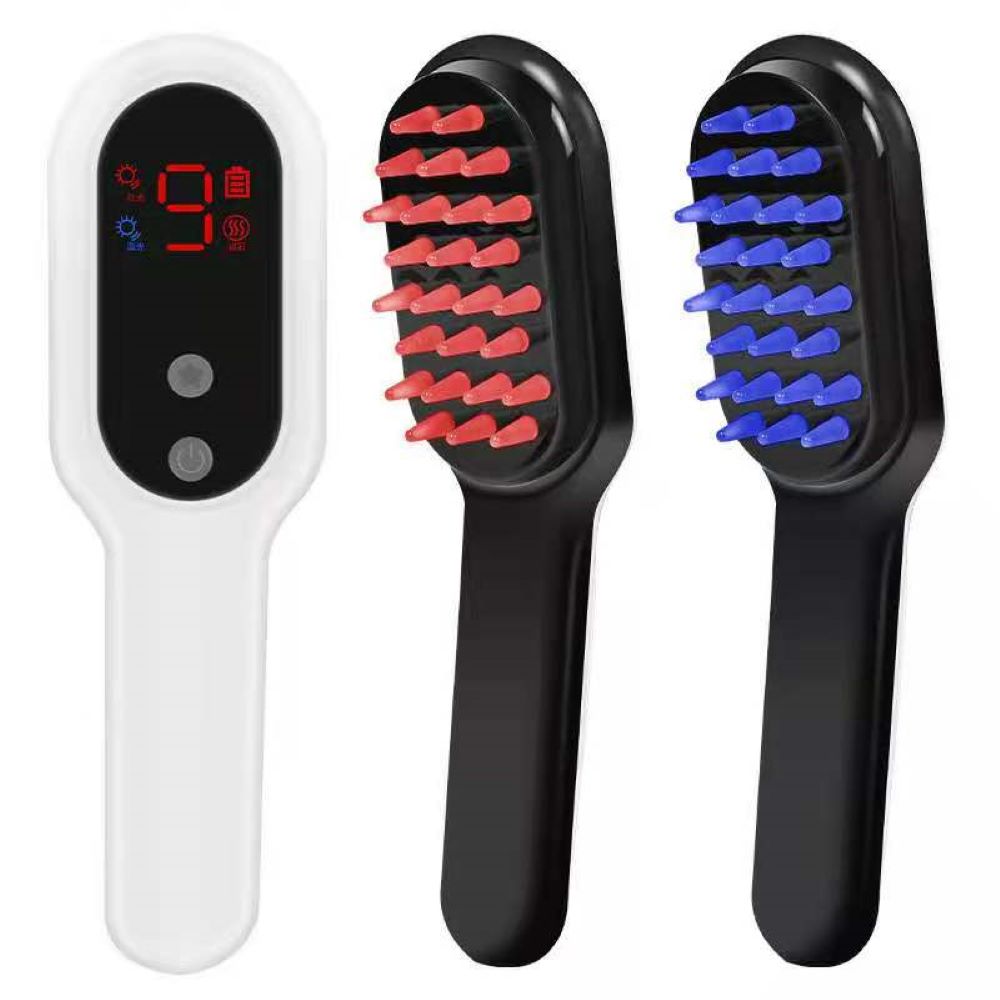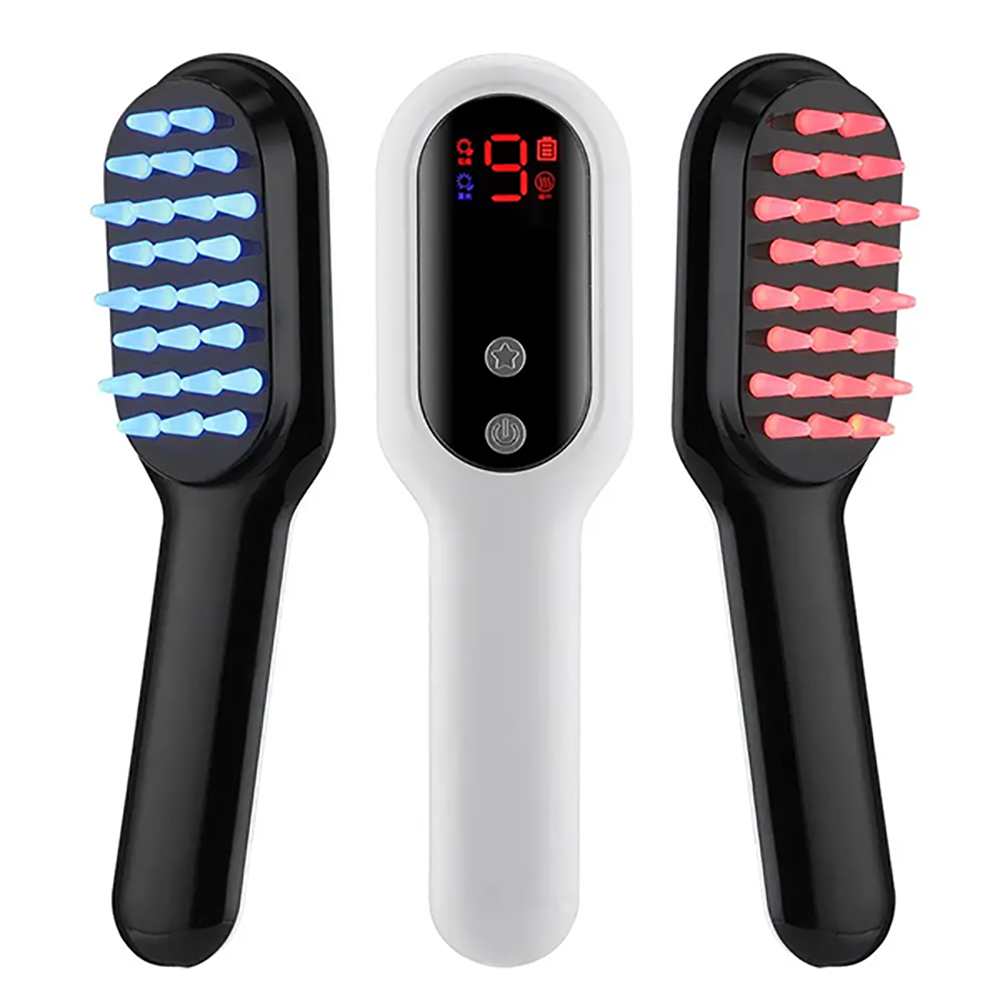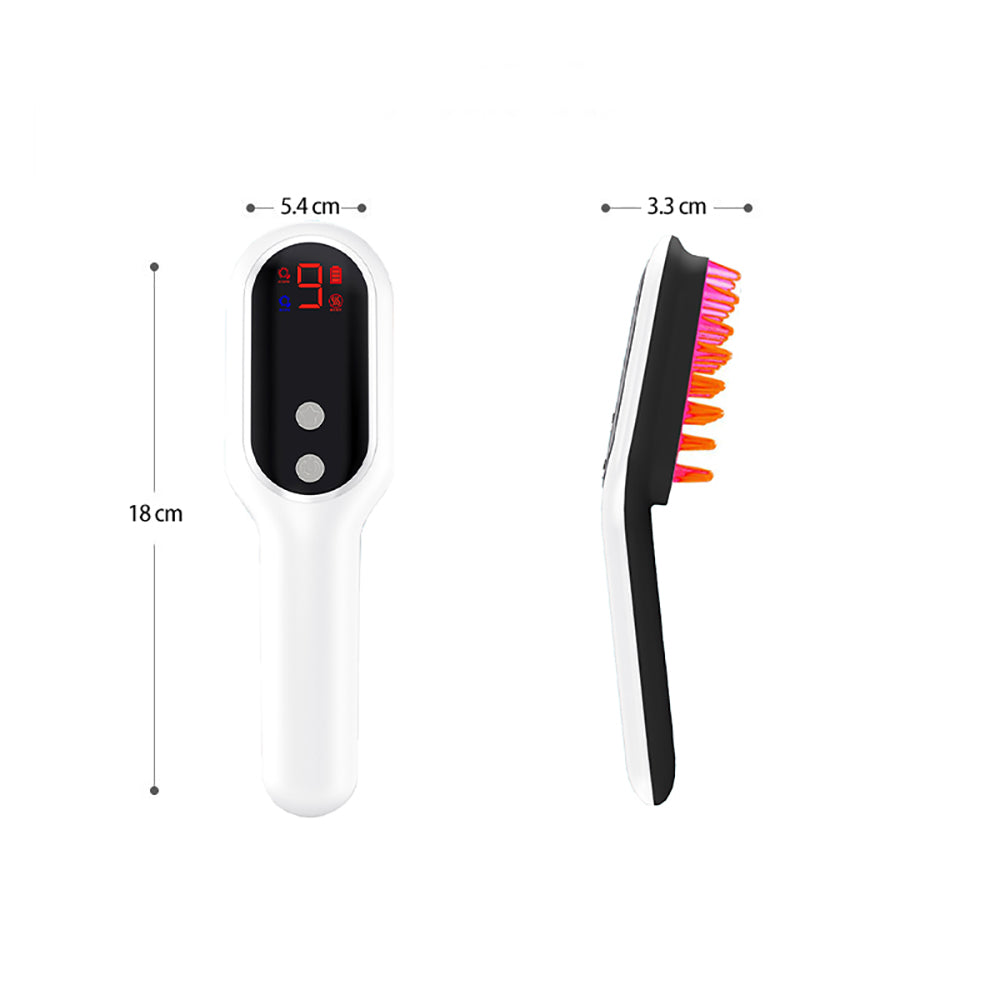 Experience the soothing magic of blue light therapy!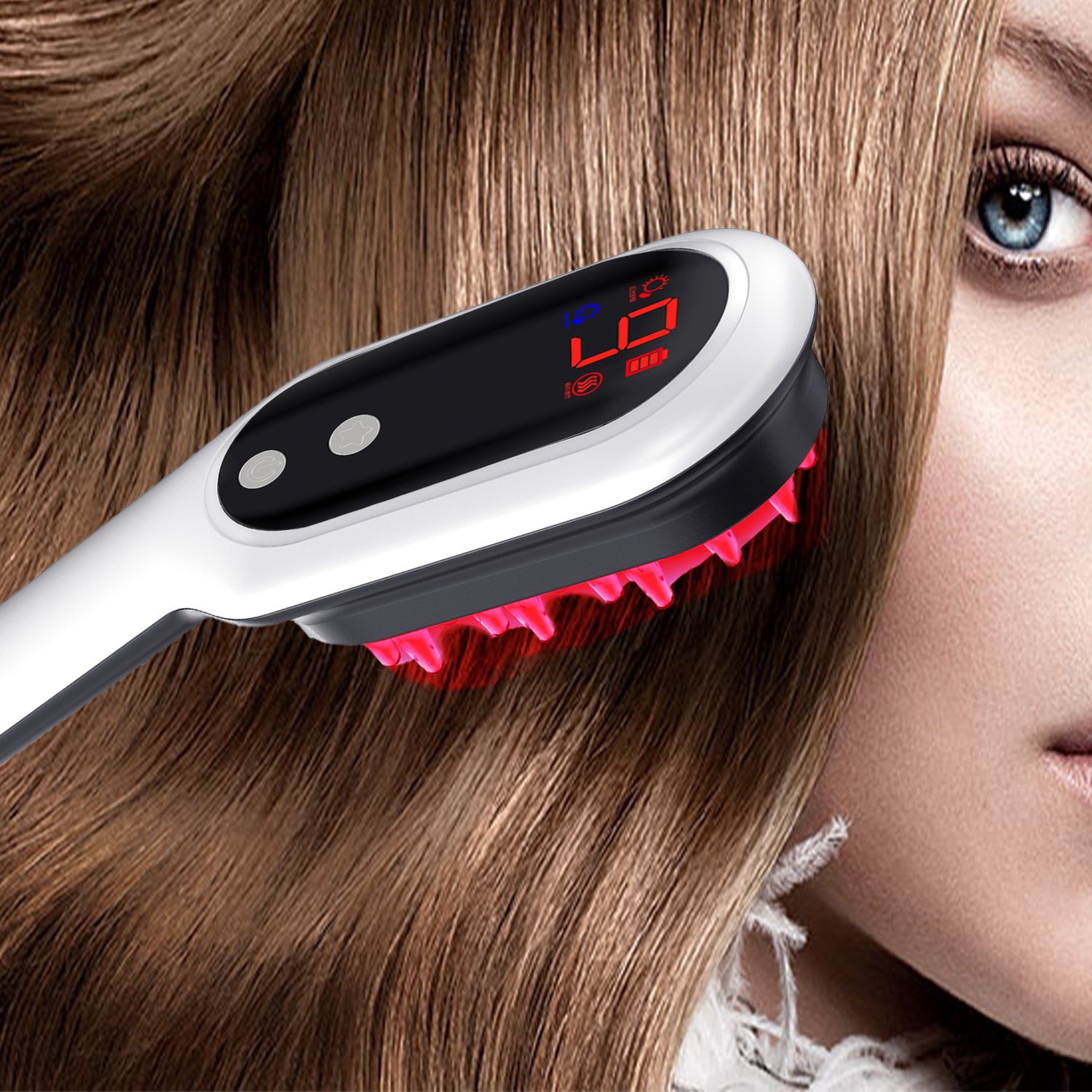 Our Electric Hair Growth Comb utilizes a combination of red light therapy and blue light therapy to cleanse the scalp, promote blood circulation, reduce inflammation, and enhance absorption of hair care products. With adjustable vibration settings and magnetic therapy, it provides a comprehensive solution for stimulating hair growth, improving scalp health, and combating hair loss.
Indulge in the luxury of 9 adjustable vibration settings!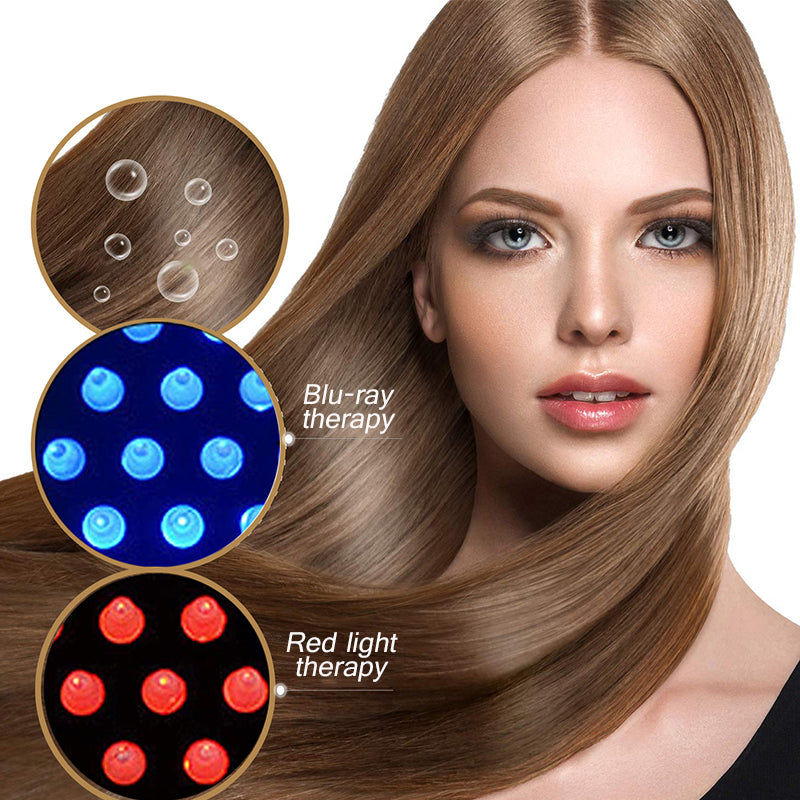 Enhanced Scalp Health
Red light emitted by the comb helps eliminate scalp dirt, unclog hair follicles, and enhance blood circulation, promoting a healthier scalp environment for hair growth.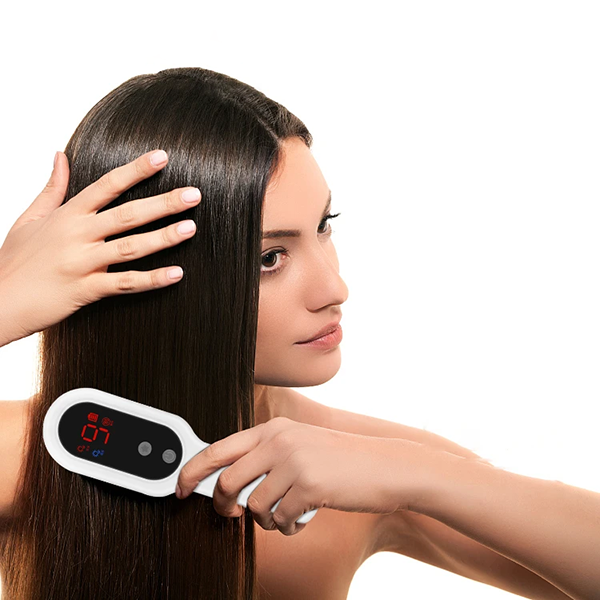 Soothing Care and Enhanced Absorption
Blue light therapy calms inflammation, reducing scalp irritation and redness while facilitating the absorption of hair growth and care products, maximizing their effectiveness.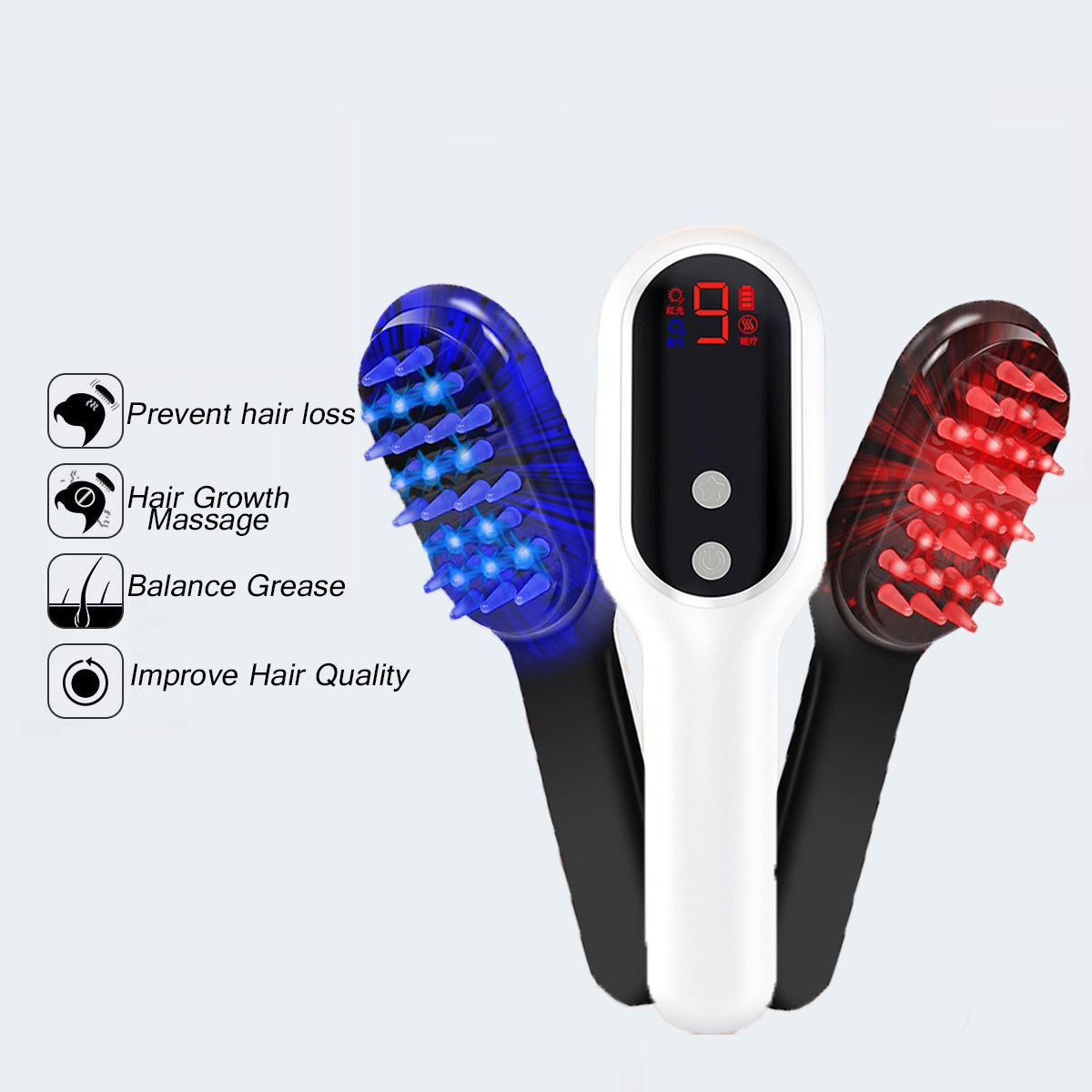 Customizable Vibration Control
With 9 gear vibration adjustment options, this hair growth comb allows you to tailor the intensity of the massage to your preference, ensuring a personalized and comfortable experience.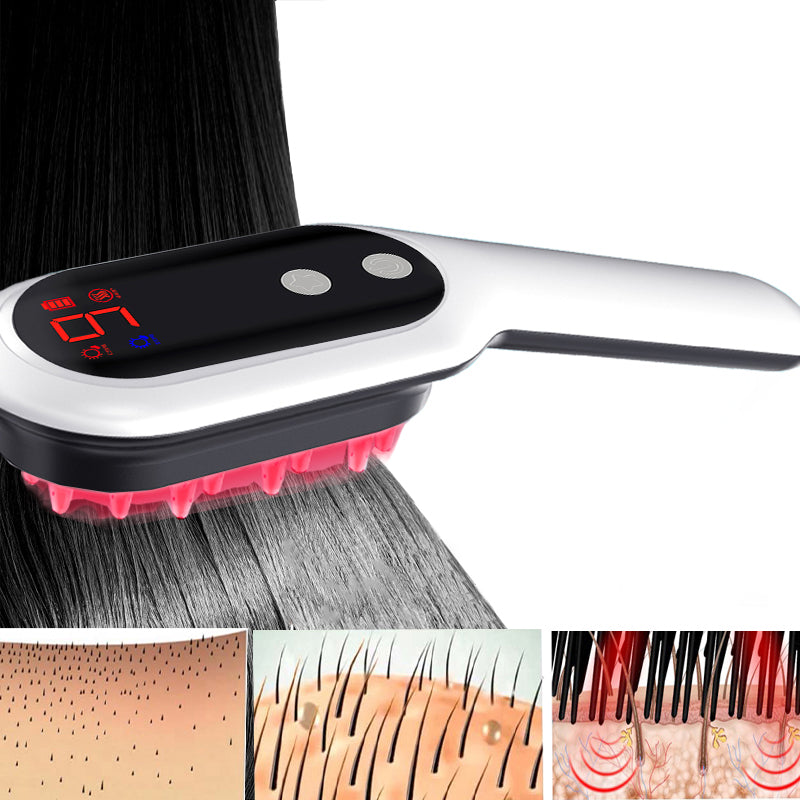 Promote Healing and Microcirculation
Magnetic therapy employed by the comb stimulates capillary dilation, improves microcirculation, and aids in the absorption and dissipation of inflammation, promoting overall scalp healing and hair health.
● Red Light Therapy: Scalp Revitalization
● Adjustable Vibration: Personalized Comfort
● Magnetic Therapy: Healing Magnetic Field
Harness the healing force of magnetic therapy, for a healthier scalp and rejuvenated hair!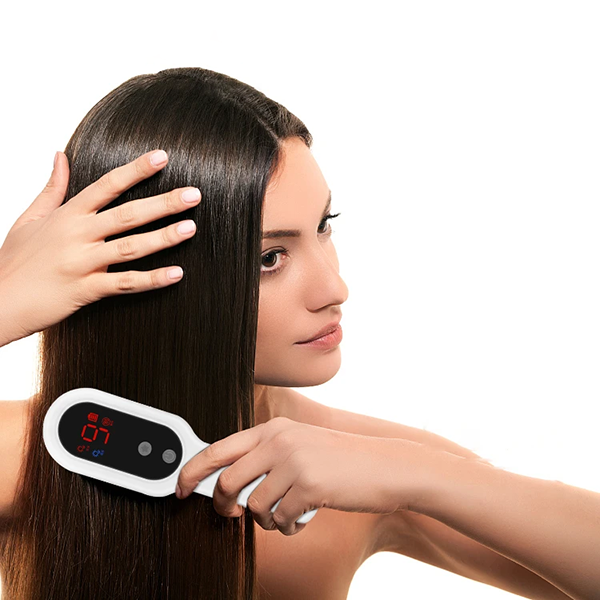 Unlock the secret to luscious locks with our Electric Hair Growth Comb - witness the power of red light therapy as it revitalizes your scalp, opens up hair follicles, and stimulates blood circulation!
More info
Specifications

Main materials: ABS, TPU
Input voltage: 5V
Battery capacity: 450 mAh
Product net weight: 81.5g
Single set weight: 270g
Regular colour: white
Charging: 1 hour
Use time: about 1.5 hours
What's in the box

1 * Electric Hair Growth Comb

FAQs

How often should I use the electric hair growth comb?
For optimal results, it is recommended to use the comb 3–4 times a week.

Can I use the comb with wet hair?
It is advisable to use the comb on dry hair to ensure safety and effective results.

Is the comb suitable for all hair types?
Yes, the Electric Hair Growth Comb is designed to be effective for all hair types, including curly, straight, thick, and thin hair.

Can I use the comb if I have a sensitive scalp?
Yes, the comb is gentle on the scalp and can be used even if you have a sensitive scalp. However, it is recommended to start with lower vibration settings and adjust according to your comfort level.

Can I use the comb alongside other hair care products?
Absolutely! The comb can be used in conjunction with your regular hair care routine. It helps enhance the absorption of hair growth and care products, making them more effective.

Is the electric hair growth comb safe to use?
Yes, the comb is designed with safety in mind. However, it is important to follow the instructions provided and avoid using the comb on sensitive areas or if you have any underlying scalp conditions.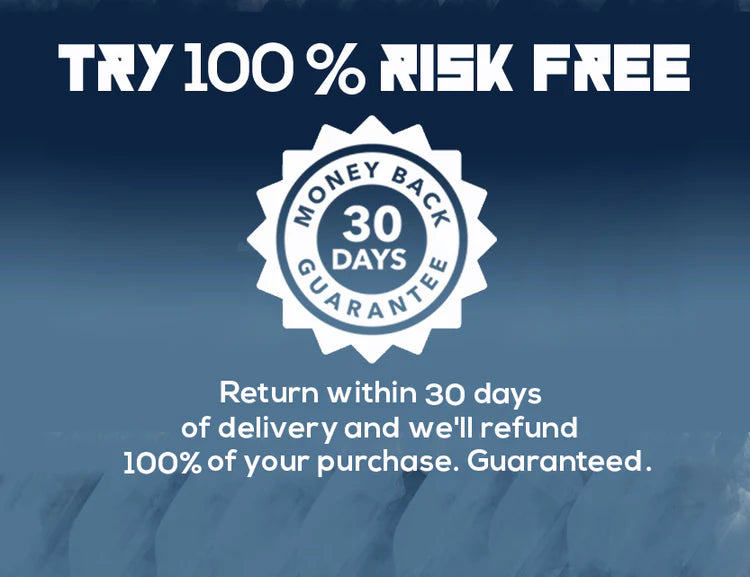 Didn't see the results you expected from our product?
You're covered by our 30 day money back guarantee. If you are unhappy with your purchase, please return merchandise and receive a full product refund for your order less any shipping and processing.