Regular price
Sale price
£51.95 GBP
Unit price
per
Sale
Sold out
Your All-in-One Solution for Soothing Back Massage, Vibrating Infrared Therapy, and Cervical Body Relief!
The Electric Dolphin Massager is a versatile and powerful device designed to provide soothing back massage, utilizing a combination of hammer-like vibrations and infrared therapy.
With its ergonomic design and roller attachments, it can target specific areas of the body, offering a revitalizing and relaxing experience for the user.
View full details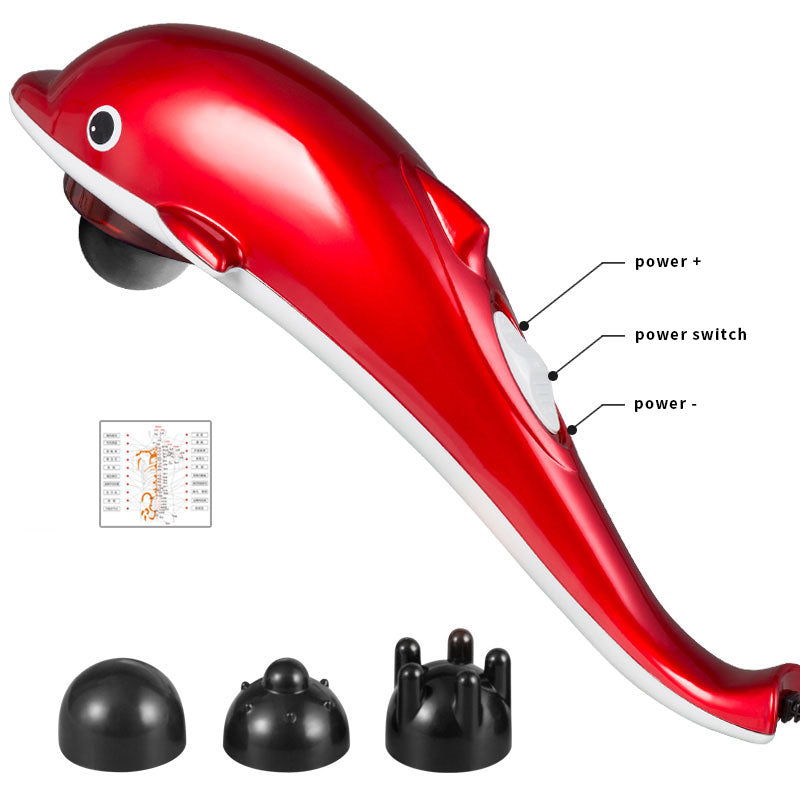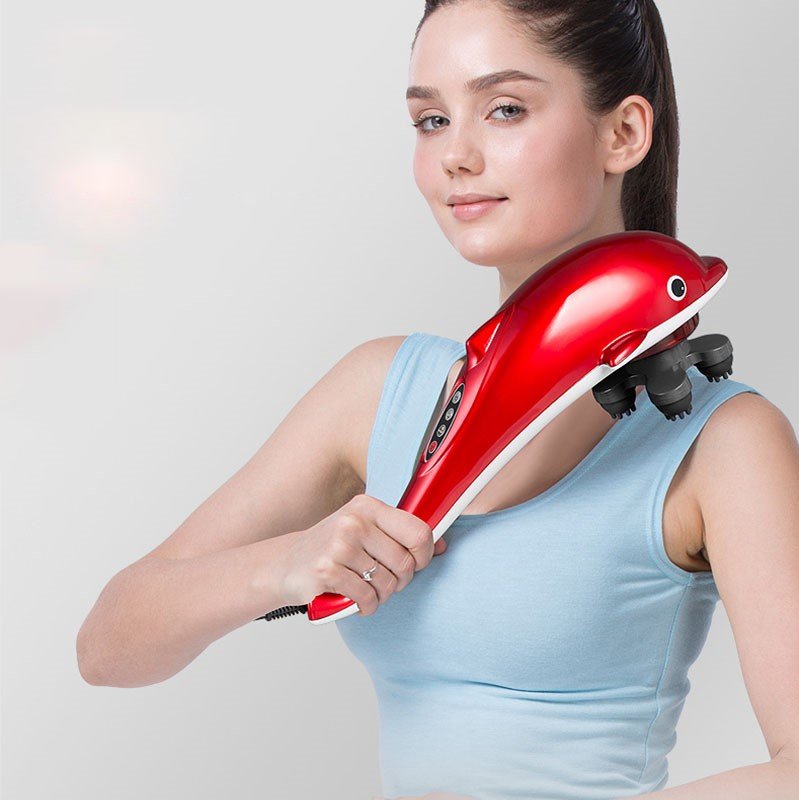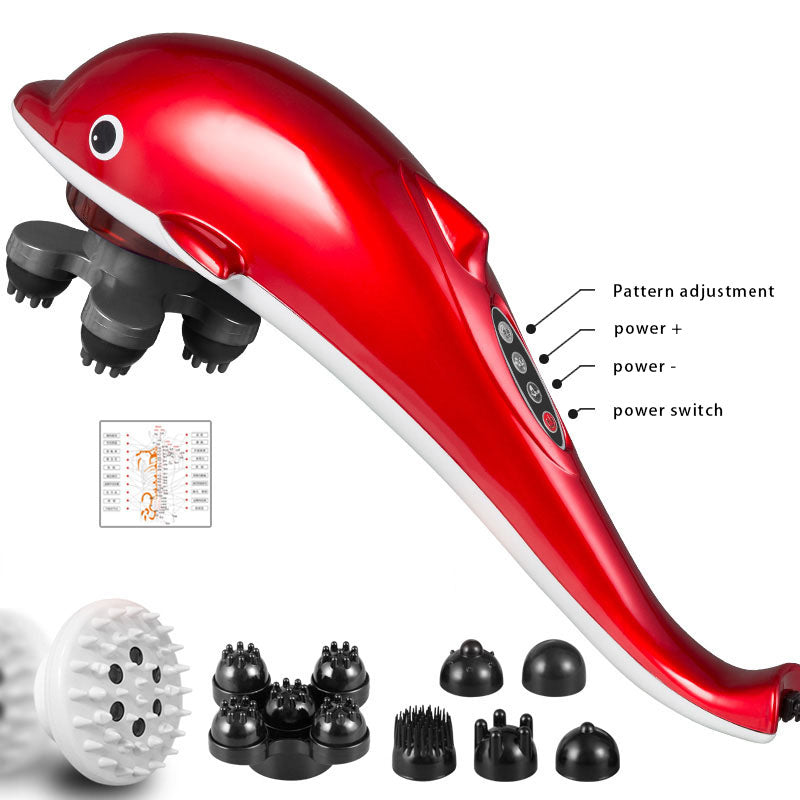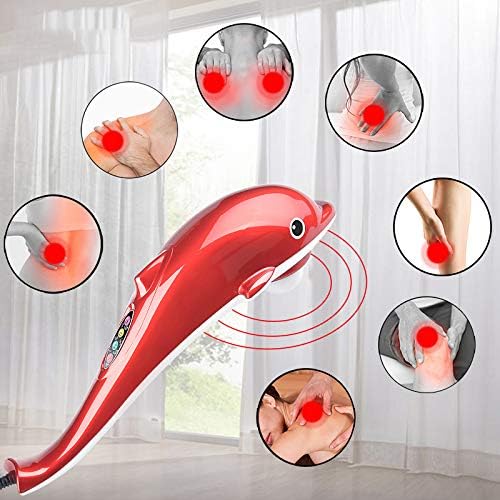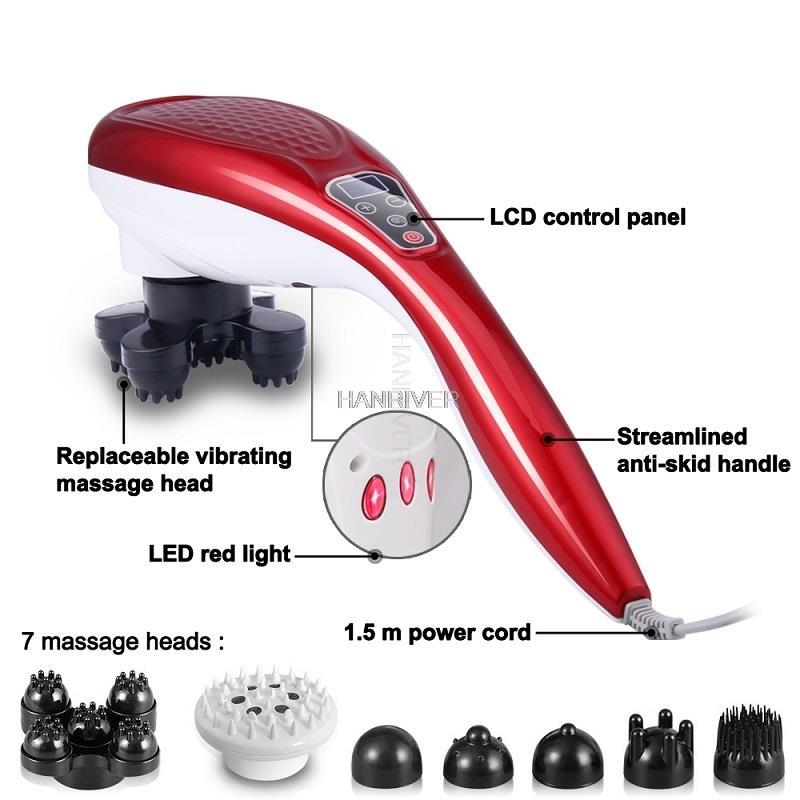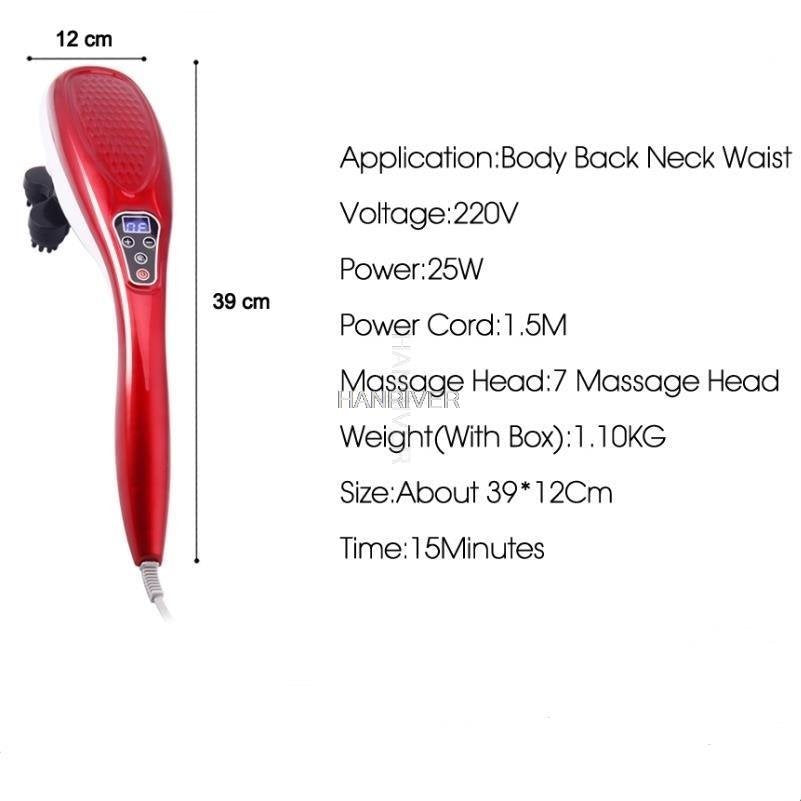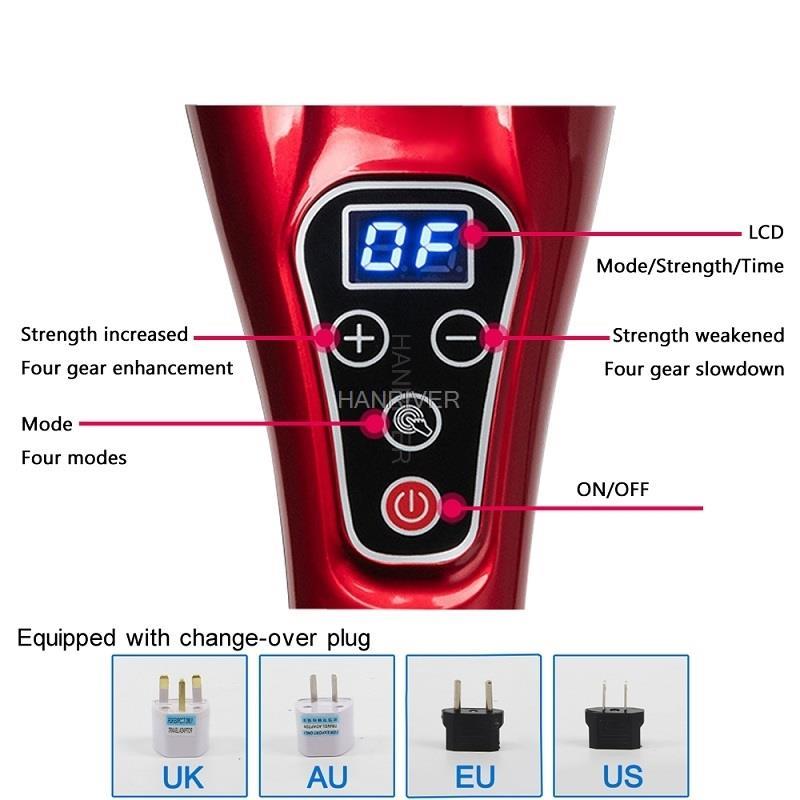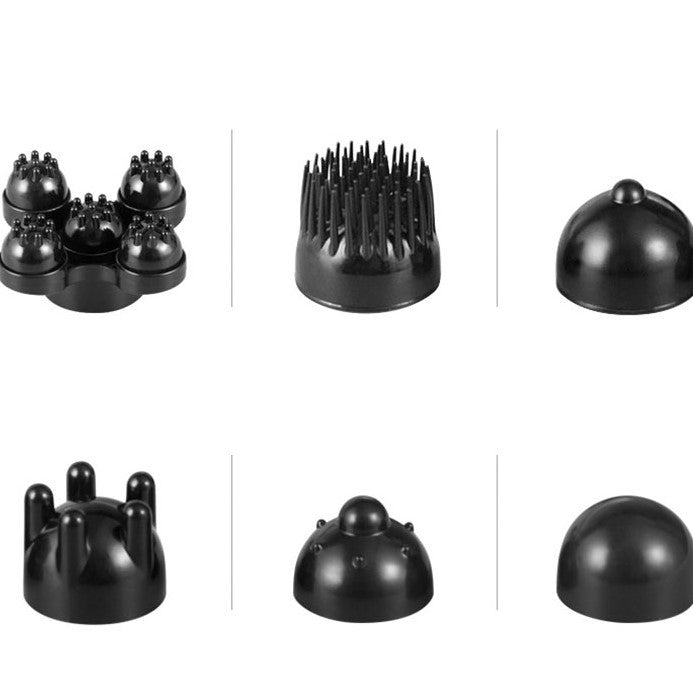 Experience unparalleled relaxation and rejuvenation - a must-have for anyone seeking ultimate relief!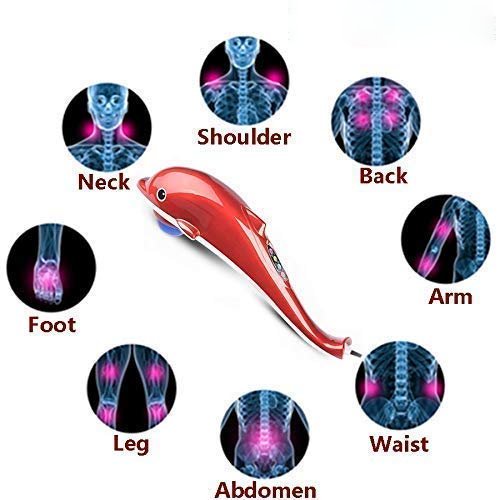 The Electric Dolphin Massager utilizes vibrating massage, infrared therapy, and roller attachments to provide deep muscle relaxation and targeted relief. The vibrations and infrared heat help improve blood circulation, while the roller attachments allow for precise massage on specific areas of the body.
Get ready to bid farewell to muscle tension and discomfort!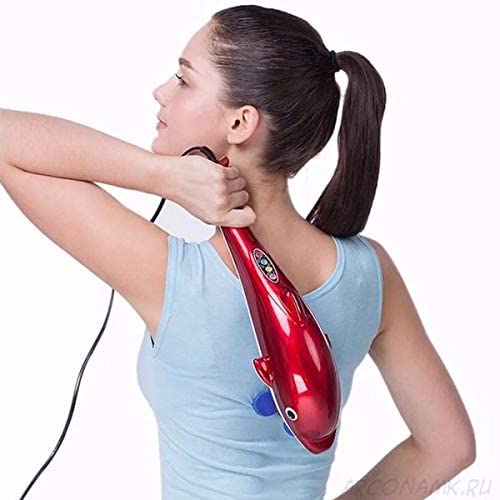 Relaxation and Stress Relief
The Electric Dolphin Massager provides deep tissue massage and soothing vibrations, helping to relax your muscles and alleviate stress after a long day.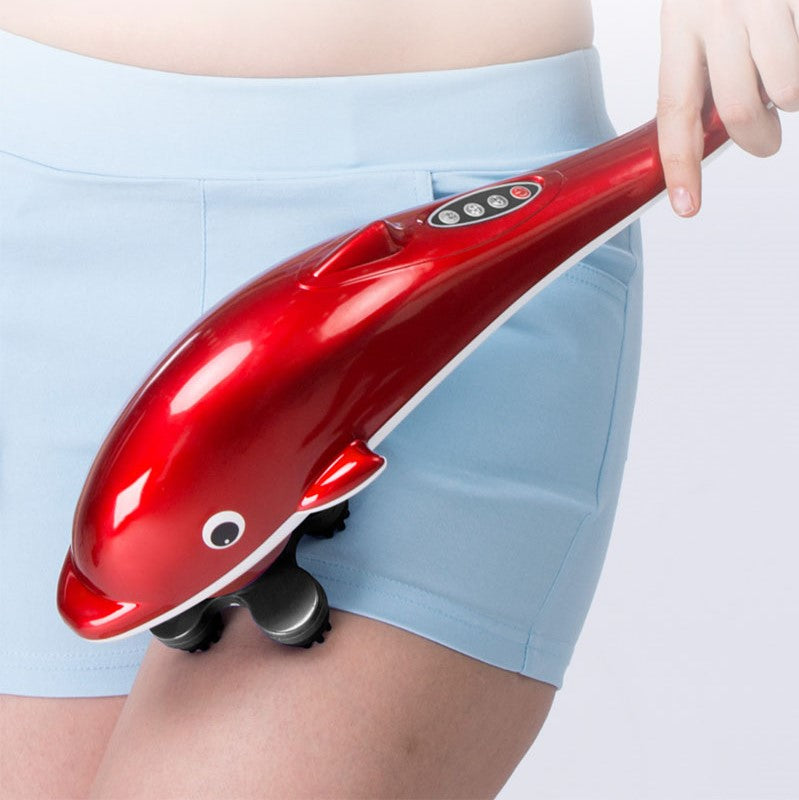 Improved Blood Circulation
The combination of massage, vibrations, and infrared therapy in the Electric Dolphin Massager promotes blood circulation, which can enhance the delivery of oxygen and nutrients to your muscles, resulting in improved overall well-being.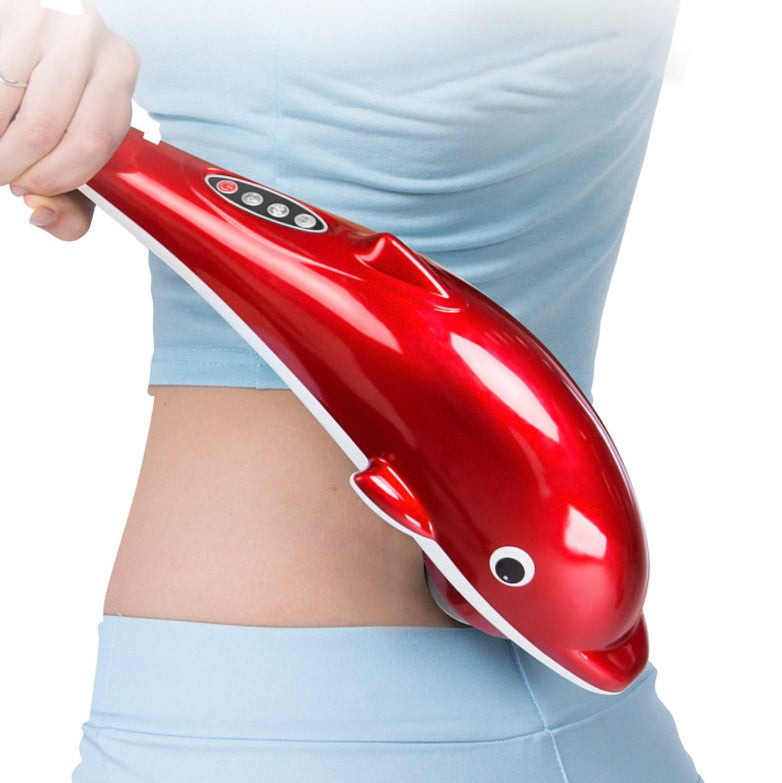 Targeted Relief for Aches and Pains
Whether you're experiencing back pain, neck tension, or sore muscles, the Electric Dolphin Massager with its roller attachments can target specific areas, providing targeted relief and reducing discomfort.
Versatile and Convenient
With its ergonomic design and portable nature, the Electric Dolphin Massager allows you to enjoy a rejuvenating massage anytime, anywhere. It's a convenient solution that can be easily used at home, in the office, or even during travel, providing you with the benefits of a professional massage at your convenience.
● Vibrating Massage
● Infrared Therapy
● Roller Attachments
Feel the deep penetrating heat of the infrared therapy!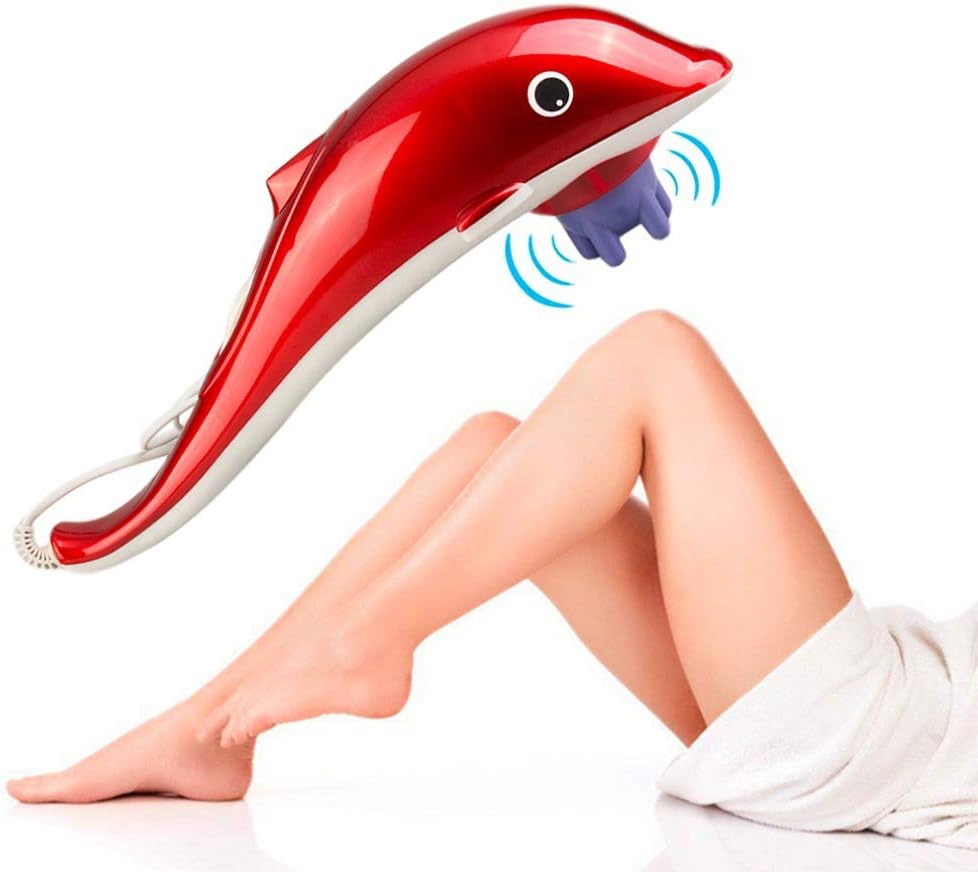 Discover the perfect solution for soothing your aching muscles and achieving a state of pure bliss - the Electric Dolphin Massager is your ticket to ultimate comfort!
More info
Specifications

Application:Body Back Neck Waist
Voltage:220V
Power:25W
Power Cord:1.5M
Massage Head:6 Massage Head
Weight(With Box):1.10KG
Size:About 39*12Cm
Time:15Minutes
What's in the box

1 X Massage Stick

6 X Massge Head

1 X Adapter Plug
FAQs

Q: Is the Electric Dolphin Massager suitable for all body types?
Yes, it is designed to accommodate various body types and sizes.

Q: Can I adjust the intensity of the vibrations?
Yes, the Electric Dolphin Massager typically offers multiple intensity settings to customise your massage experience.

Q: How long should I use the massager for each session?
It is recommended to use the massager for about 15–20 minutes per session for optimal results.

Q: Is the infrared therapy safe for the skin?
Yes, the infrared therapy used in the massager is generally safe for the skin and provides gentle heat.

Q: Can I use the massager on my face or head?
No, the Electric Dolphin Massager is not intended for use on the face or head.

Q: Is the massager cordless, or does it require a power source?
The Electric Dolphin Massager typically requires a power source and comes with a cord for operation.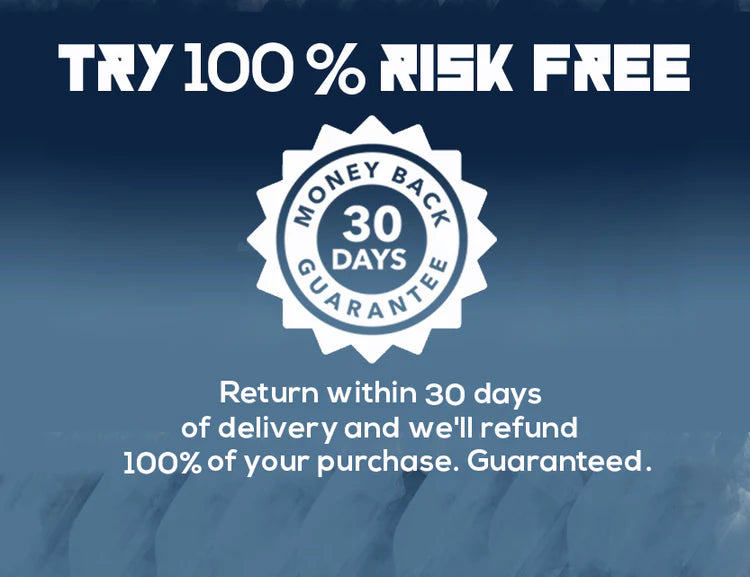 Didn't see the results you expected from our product?
You're covered by our 30 day money back guarantee. If you are unhappy with your purchase, please return merchandise and receive a full product refund for your order less any shipping and processing.