Regular price
Sale price
£14.95 GBP
Unit price
per
Sale
Sold out
Versatile Double-Headed Concealer & Contour Stick for Flawless Face Makeup
This double-headed concealer and contour stick is a versatile and waterproof makeup essential. It offers precise application for flawless foundation, contouring, blush, and highlighter, making it a must-have in your cosmetics collection.
View full details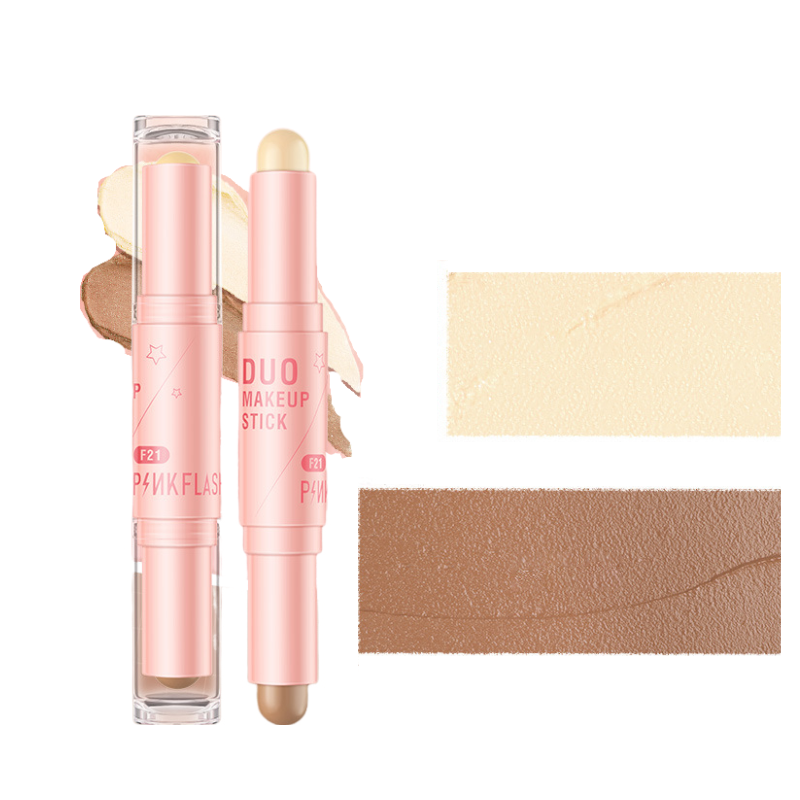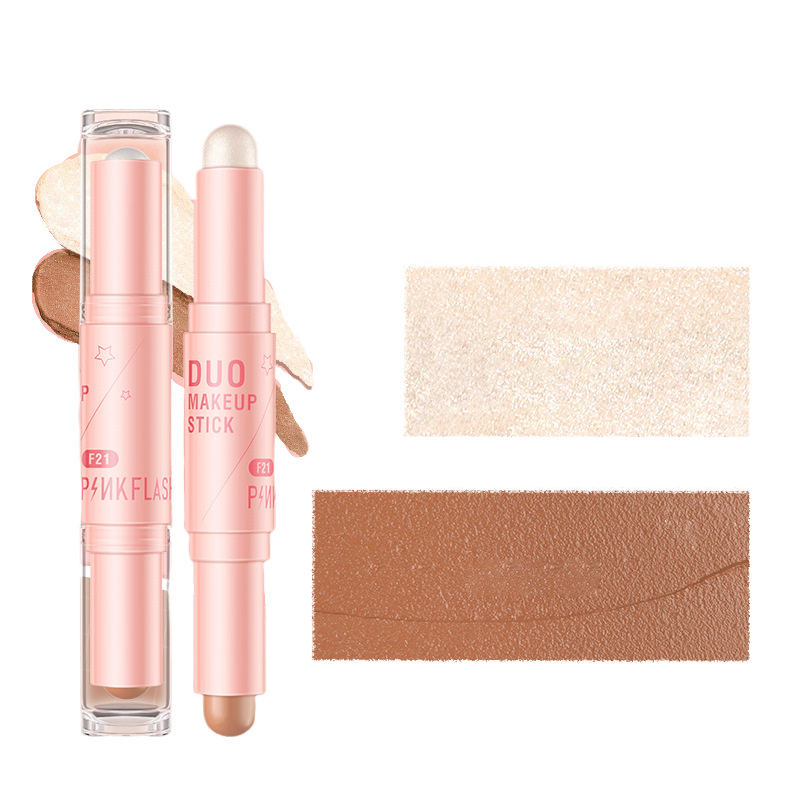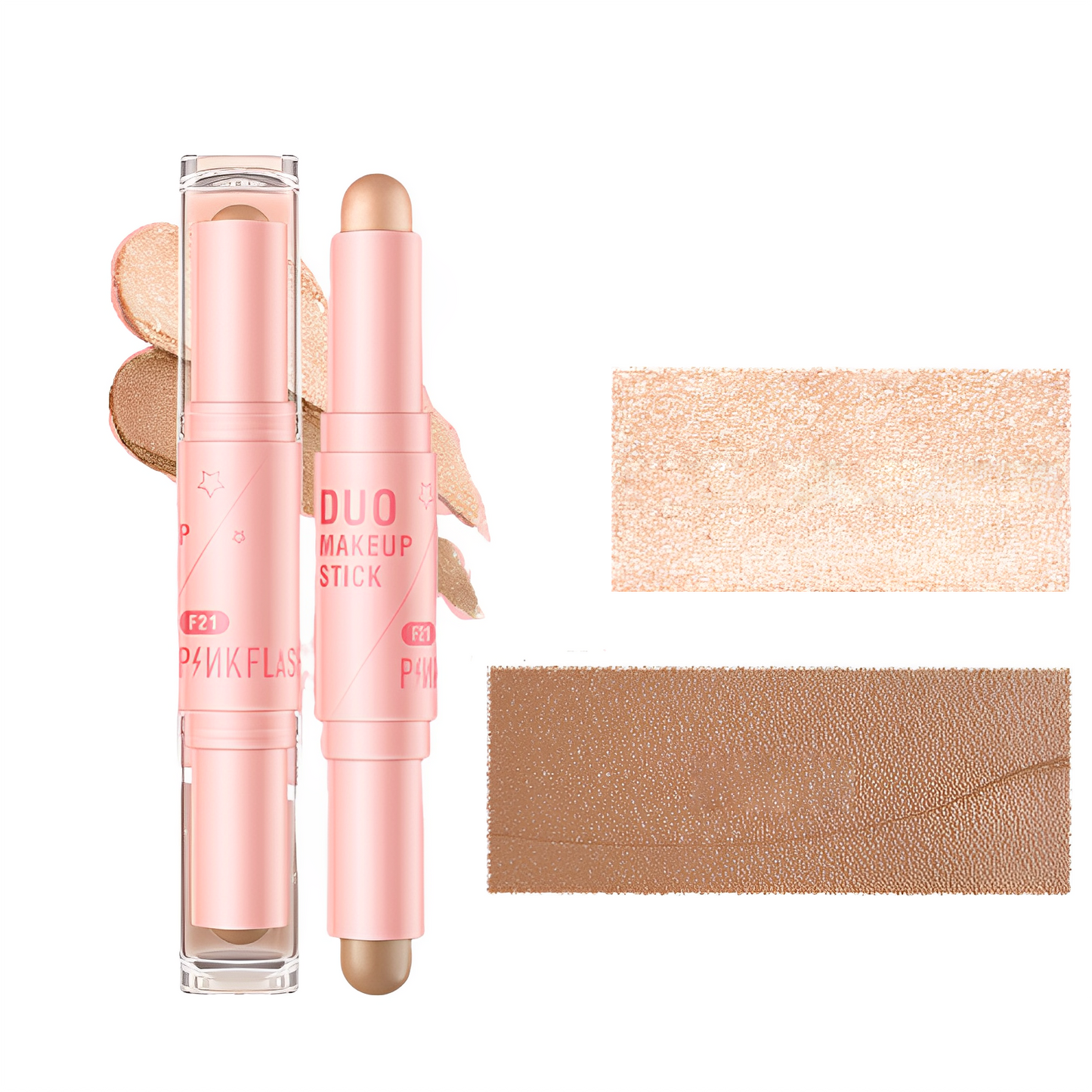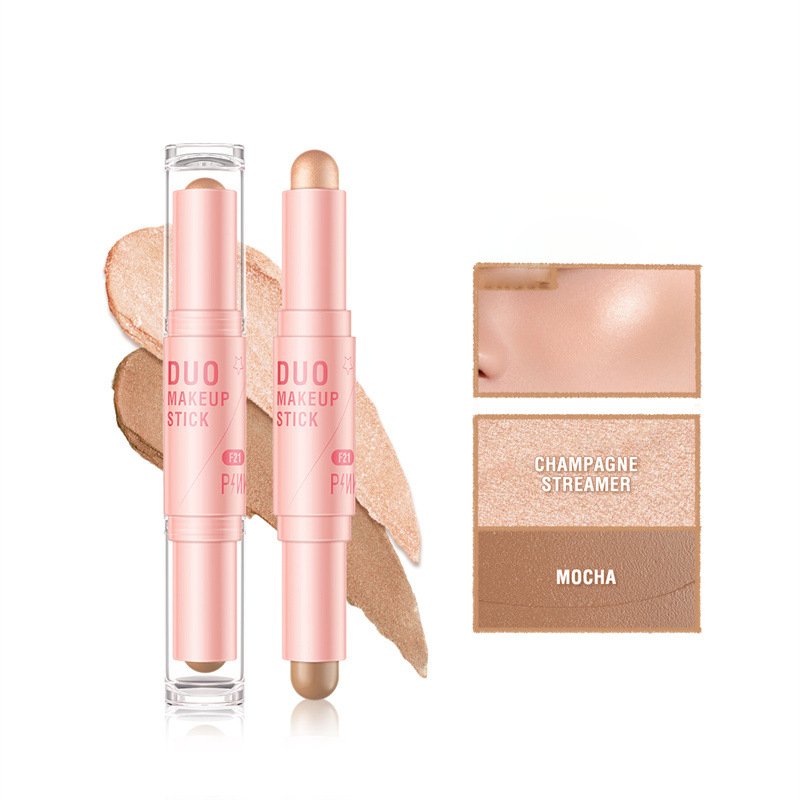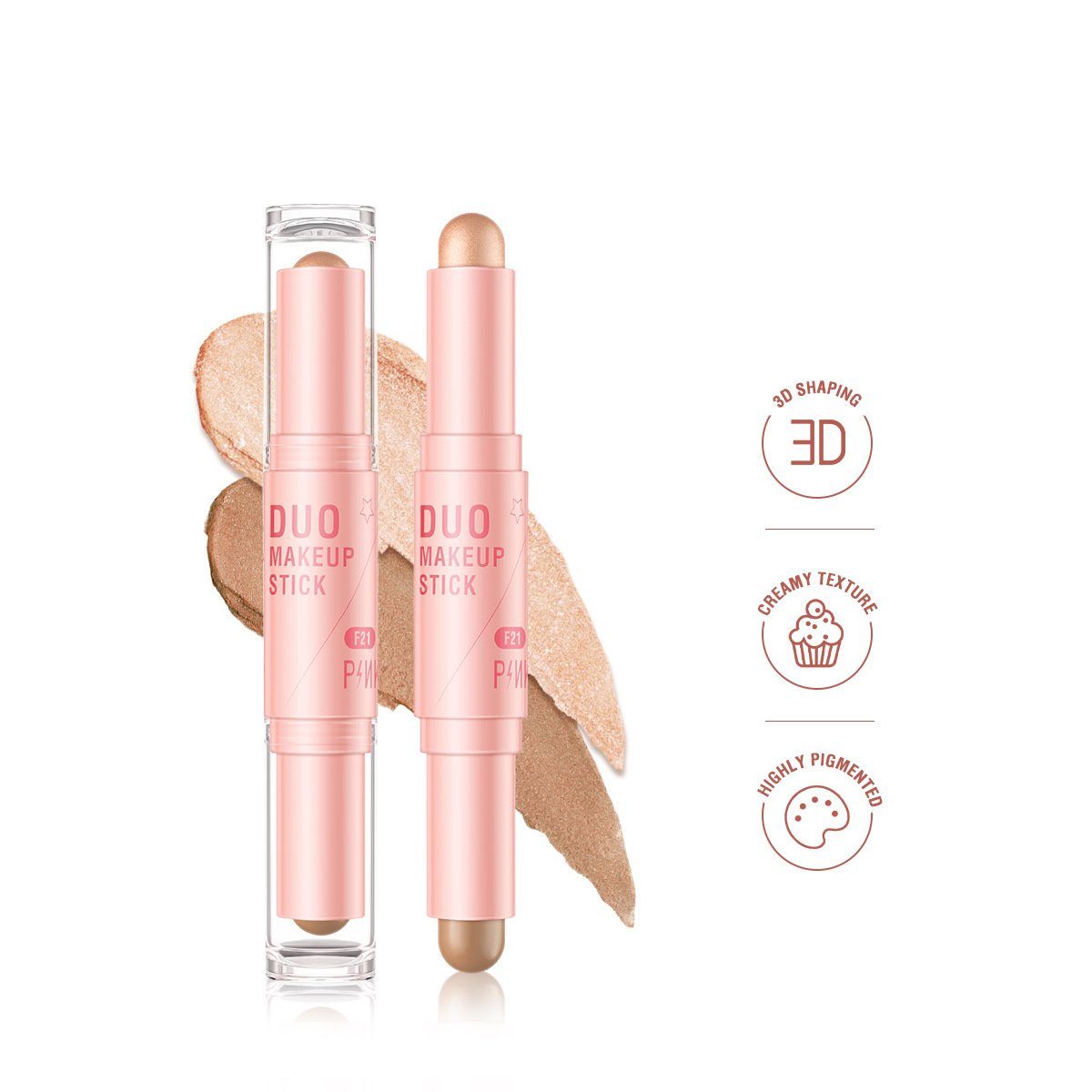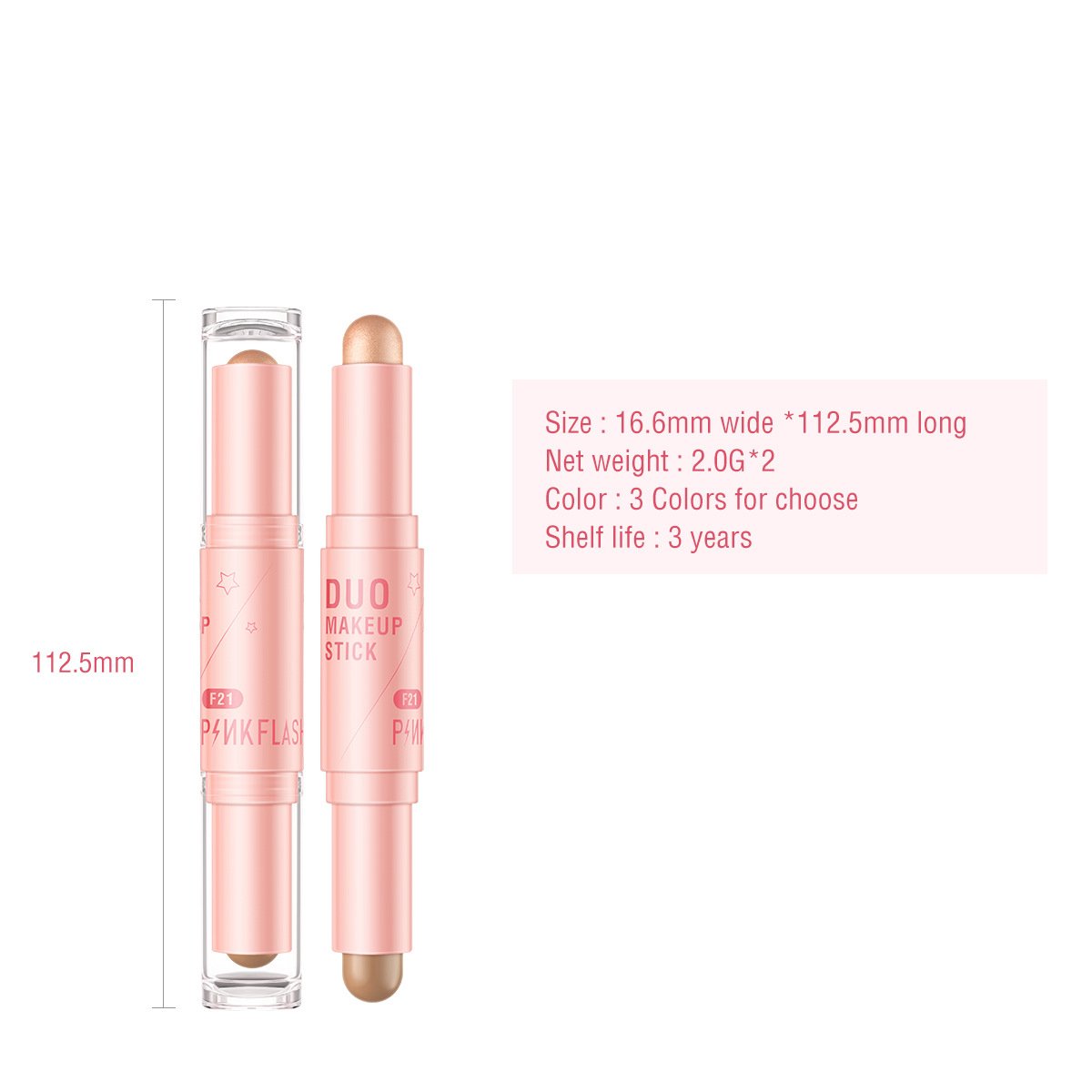 Experience flawless, long-lasting makeup with this double-headed concealer and contour stick!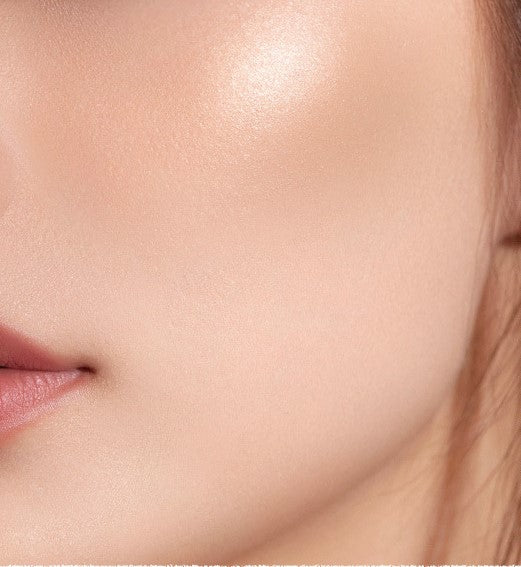 This double-headed concealer and contour stick works by allowing you to easily apply and blend various makeup products on your face. One end is designed for concealing imperfections and highlighting, while the other end is perfect for contouring and adding blush, providing a convenient and precise application for a flawless finish.
Achieve professional-level contouring, blush, and highlighting effortlessly!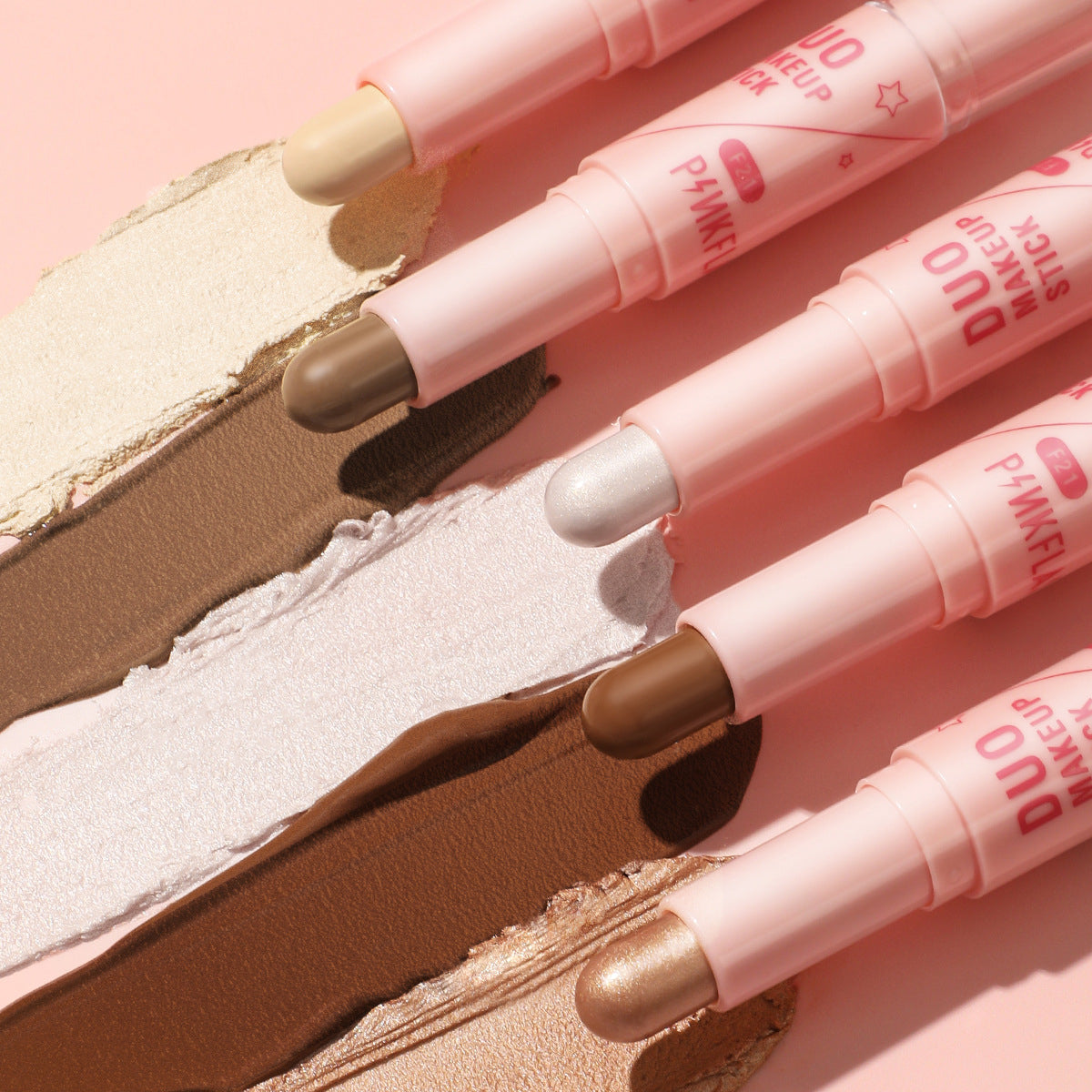 Effortless Application
This double-headed concealer and contour stick simplifies your makeup routine, ensuring easy and precise application, whether you're concealing blemishes or sculpting your face.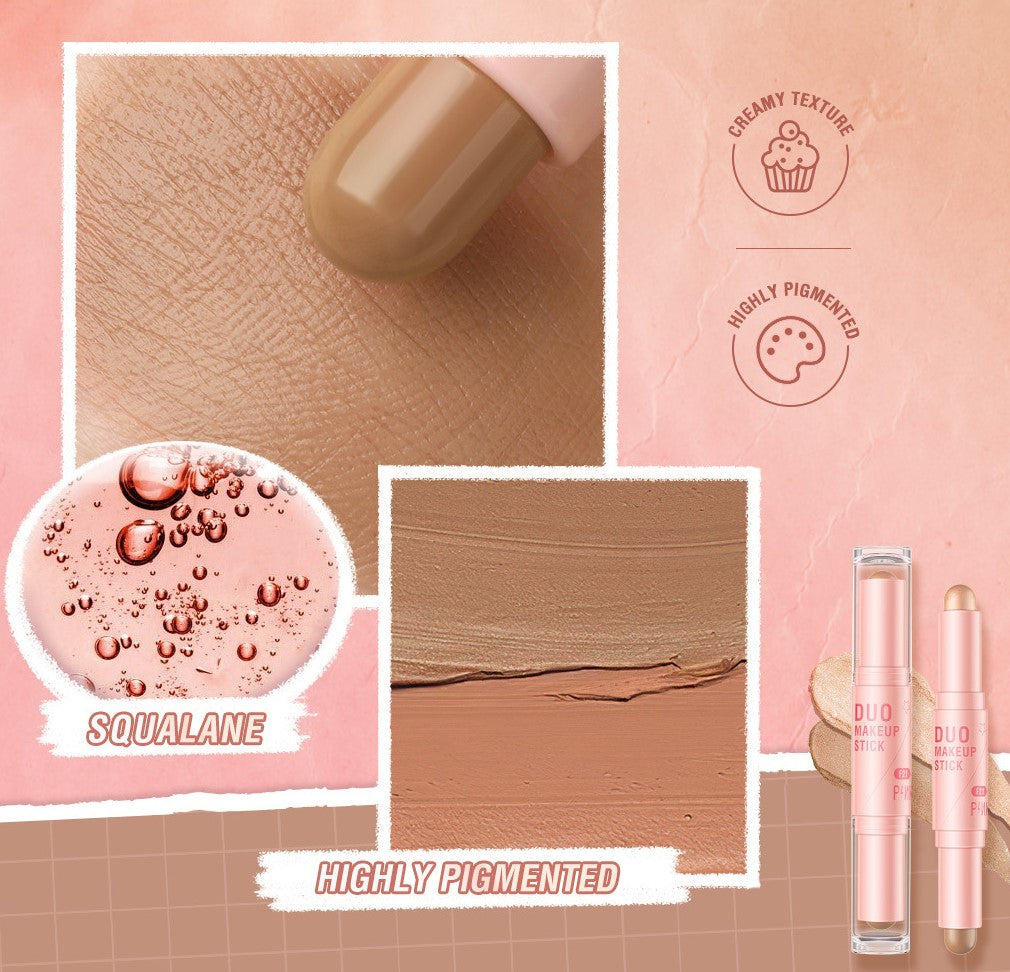 Long-Lasting Coverage
With its waterproof formula, this product offers makeup that stays put throughout the day, ensuring your flawless look remains intact.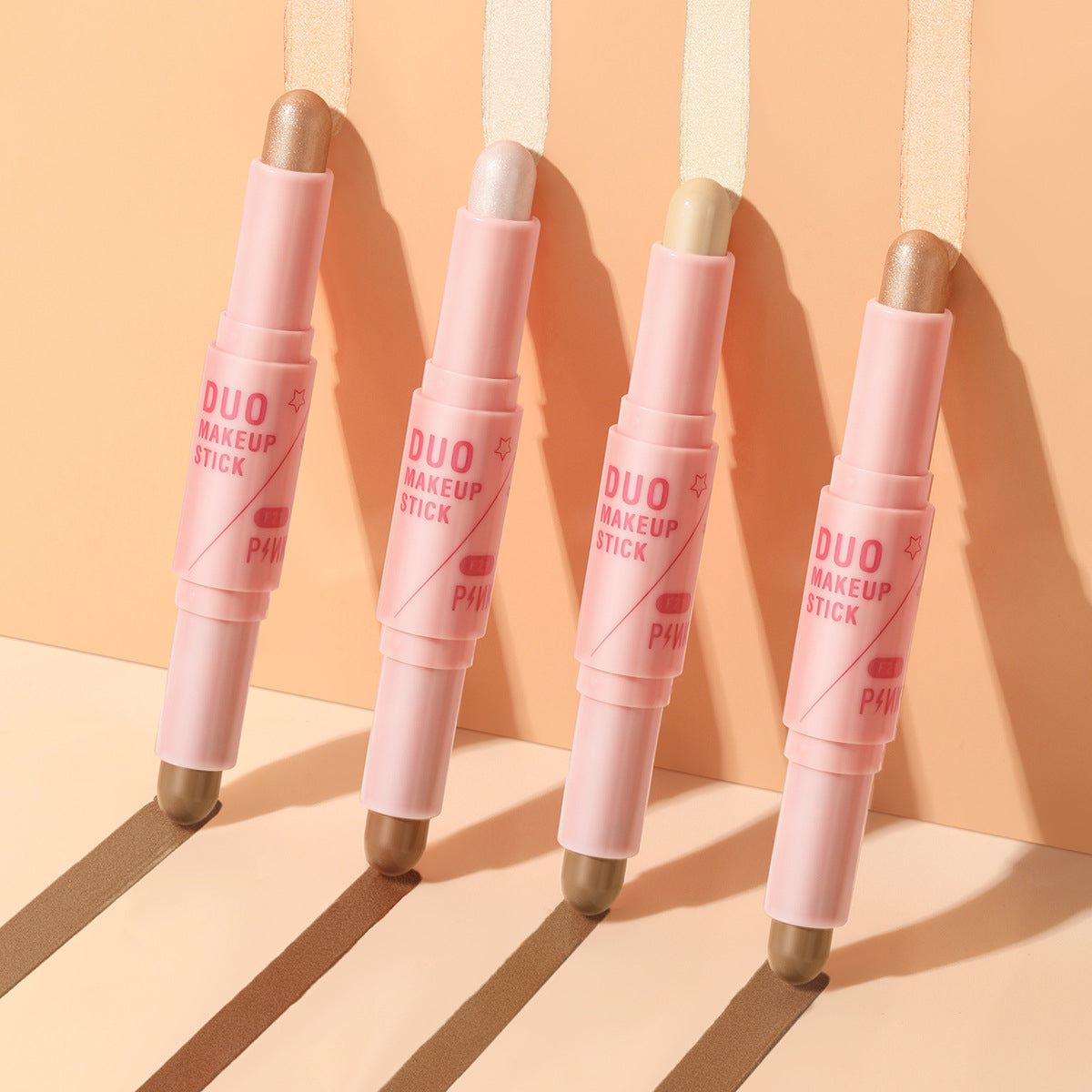 Versatile Makeup Tool
Enjoy the versatility of a single product that can be used for concealing, contouring, highlighting, and adding blush, reducing the need for multiple cosmetics in your collection.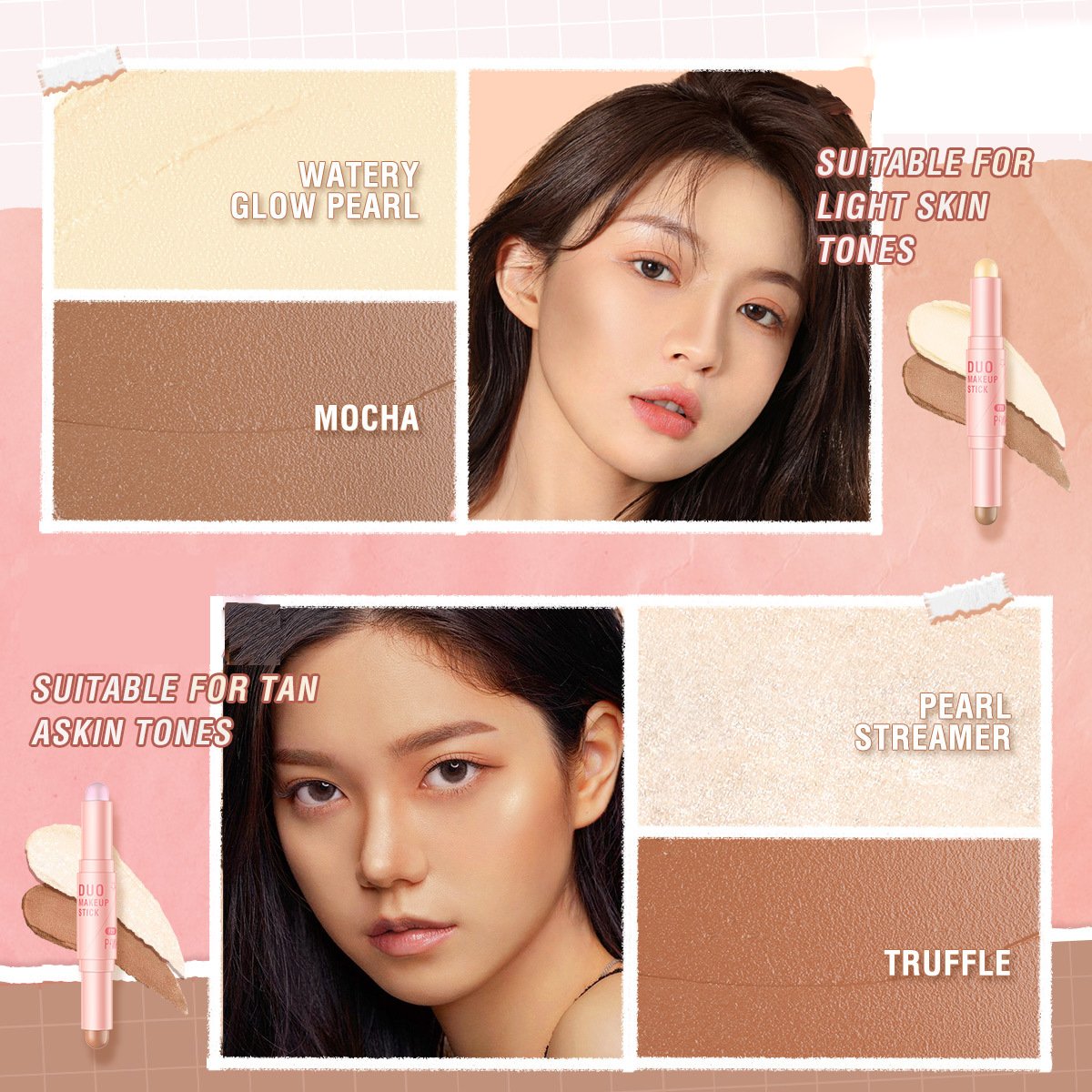 Professional Results
Achieve professional-level makeup results without the need for extensive skill or tools, making it suitable for makeup enthusiasts of all levels.
● Double-Headed Design
● Waterproof Formula
● Cosmetic Versatility
Elevate your makeup game with this must-have cosmetic tool!
SHADOW TRIM

HIGHLIGHTS TO BRIGHTEN THE FACE

3D FACIAL CONTOURS
Waterproof and easy to use, it's your go-to product for all-day beauty!
More info
Specifications

Net weight: 2.0 g*2.
Colour: 3 colours to choose from
Size: 16.6mm wide *112.5mm long
Shelf life: 3 years
What's in the box

1 * Double Head Concealer Pen

FAQs

How do I use this product for contouring and highlighting?

To contour, apply the darker shade along your cheekbones and jawline, and blend.
For highlighting, use the lighter shade on the high points of your face, like cheekbones and brow bones.

Is this stick suitable for sensitive skin types?

Yes, it's formulated to be gentle on all skin types, including sensitive skin.

Can I use this stick as a foundation too?

While it is primarily for contouring and concealing, you can blend it as a light foundation, but it may not provide full coverage.

Is it easy to blend and layer with other makeup?

Yes, it's designed for easy blending and layering with other makeup products, allowing you to customise your look.

Will it last through sweat and humidity?

Yes, the waterproof formula ensures it stays put, even in sweaty or humid conditions.

How long does one stick typically last with daily use?

Depending on usage, one stick can last several months, making it a cost-effective addition to your makeup routine.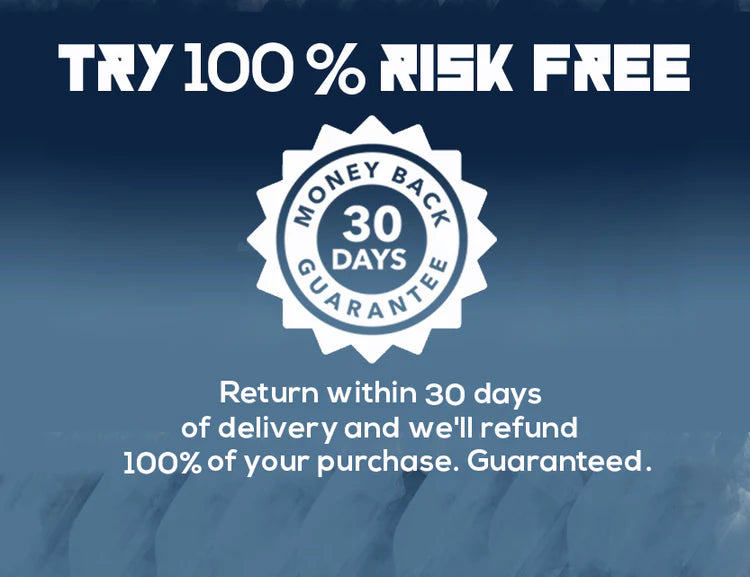 Didn't see the results you expected from our product?
You're covered by our 30 day money back guarantee. If you are unhappy with your purchase, please return merchandise and receive a full product refund for your order less any shipping and processing.