Regular price
Sale price
£21.95 GBP
Unit price
per
Sale
Sold out
Height-Boosting Silicone Heel Socks for Enhanced Comfort and Style
Step up your style and confidence with our revolutionary Silicone Heel Socks.
These invisible insoles add 2.5cm of height while providing ultimate comfort and relief for plantar fasciitis. Walk taller, feel better, and make a statement in every step.

View full details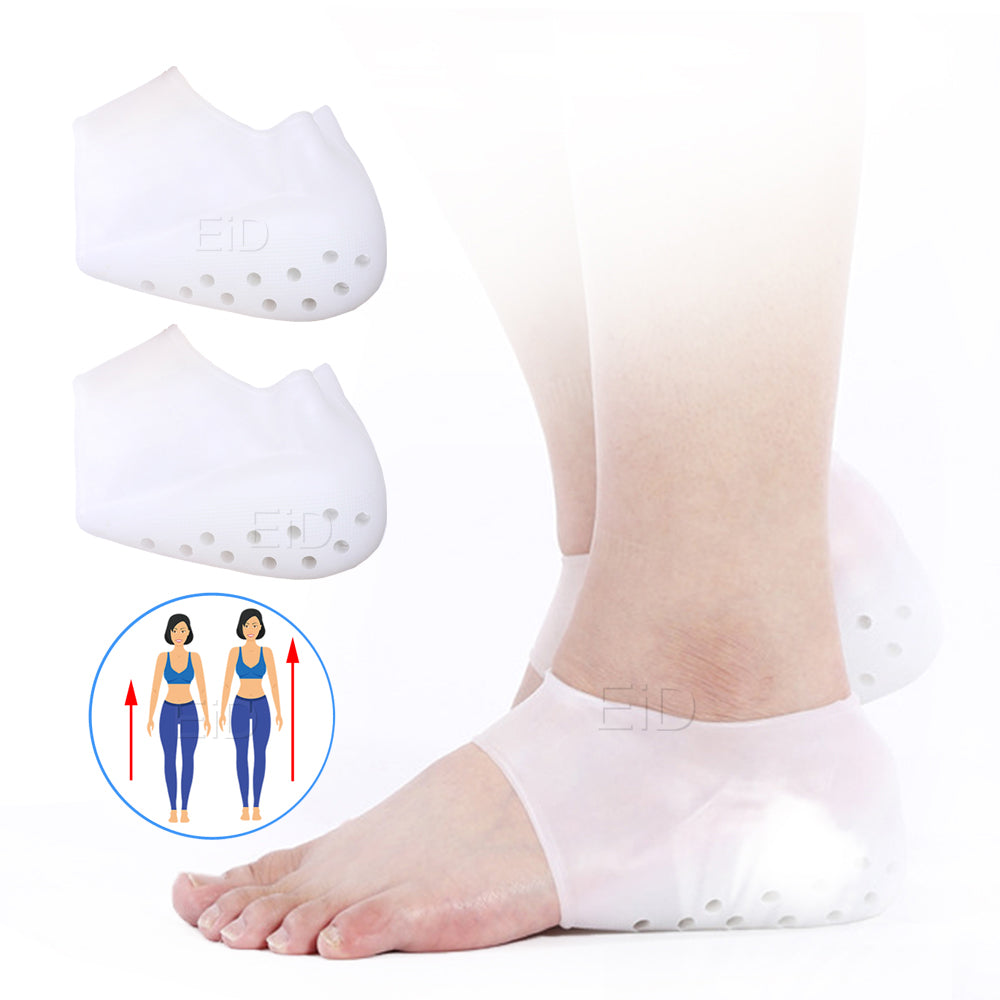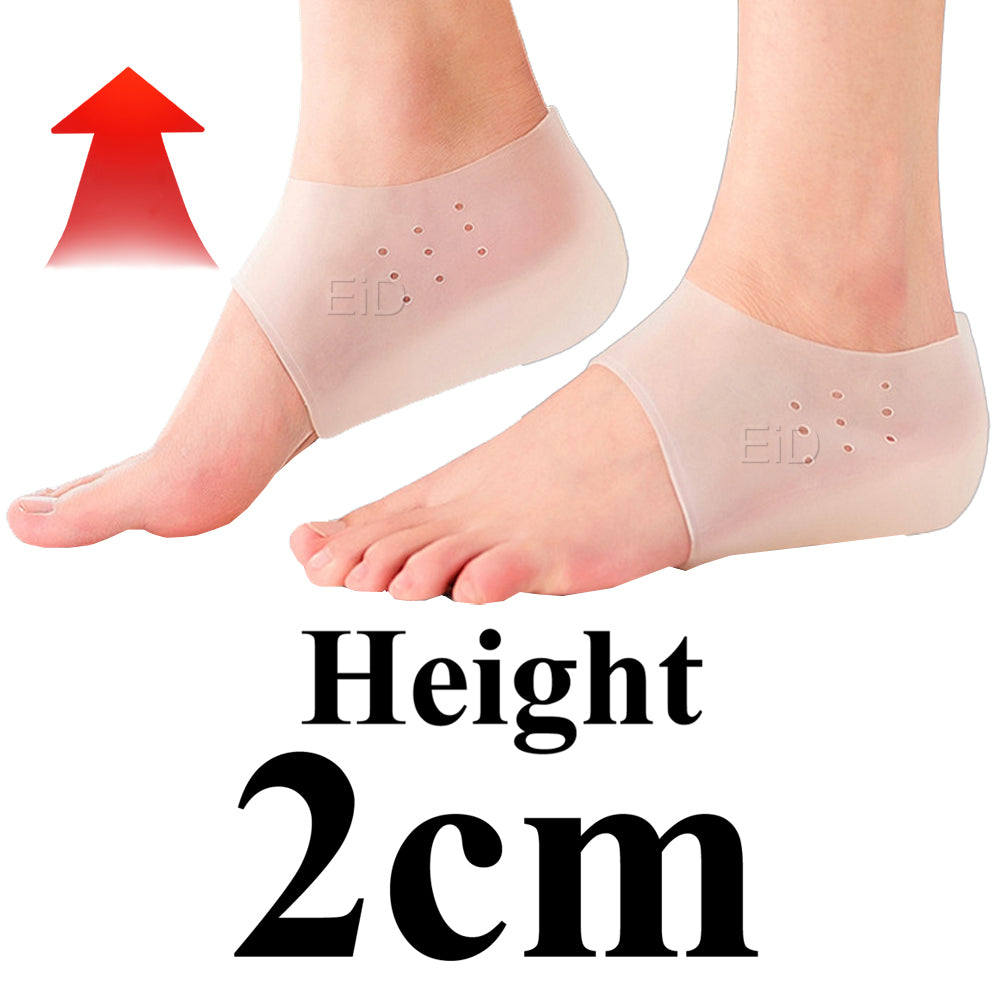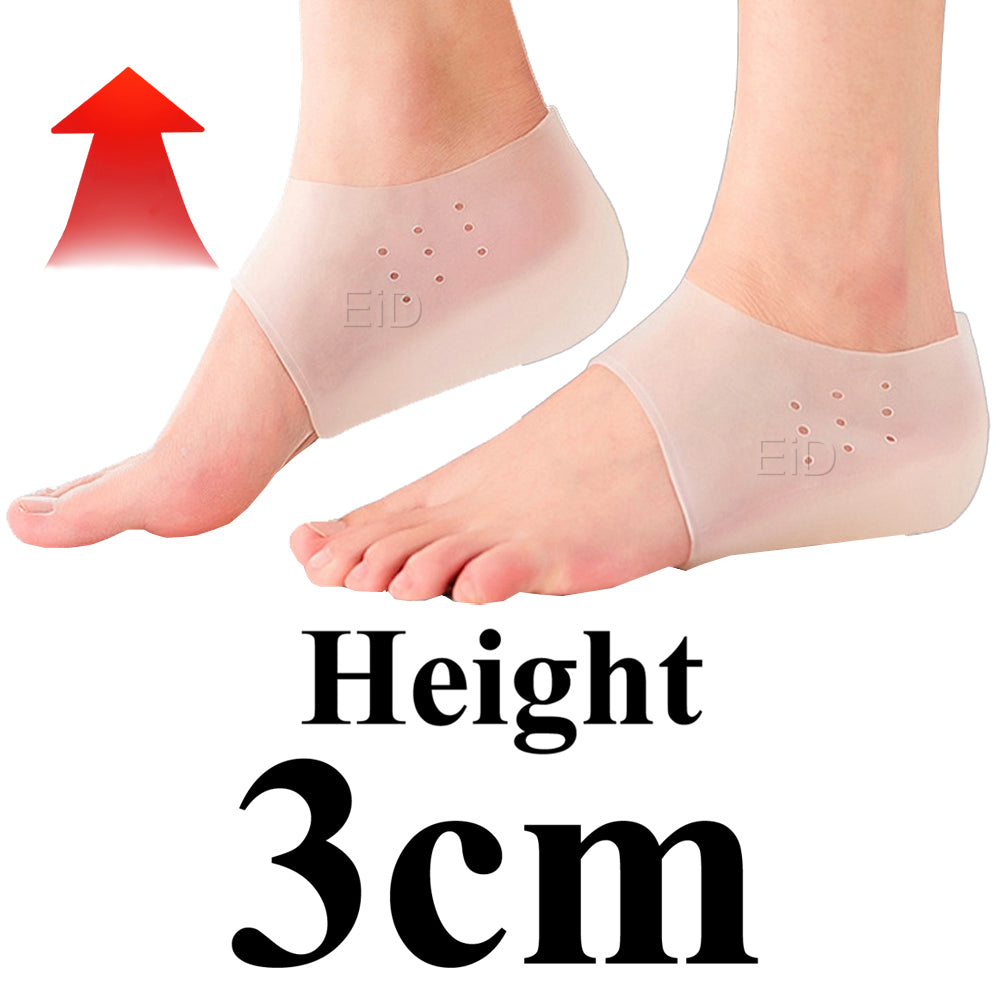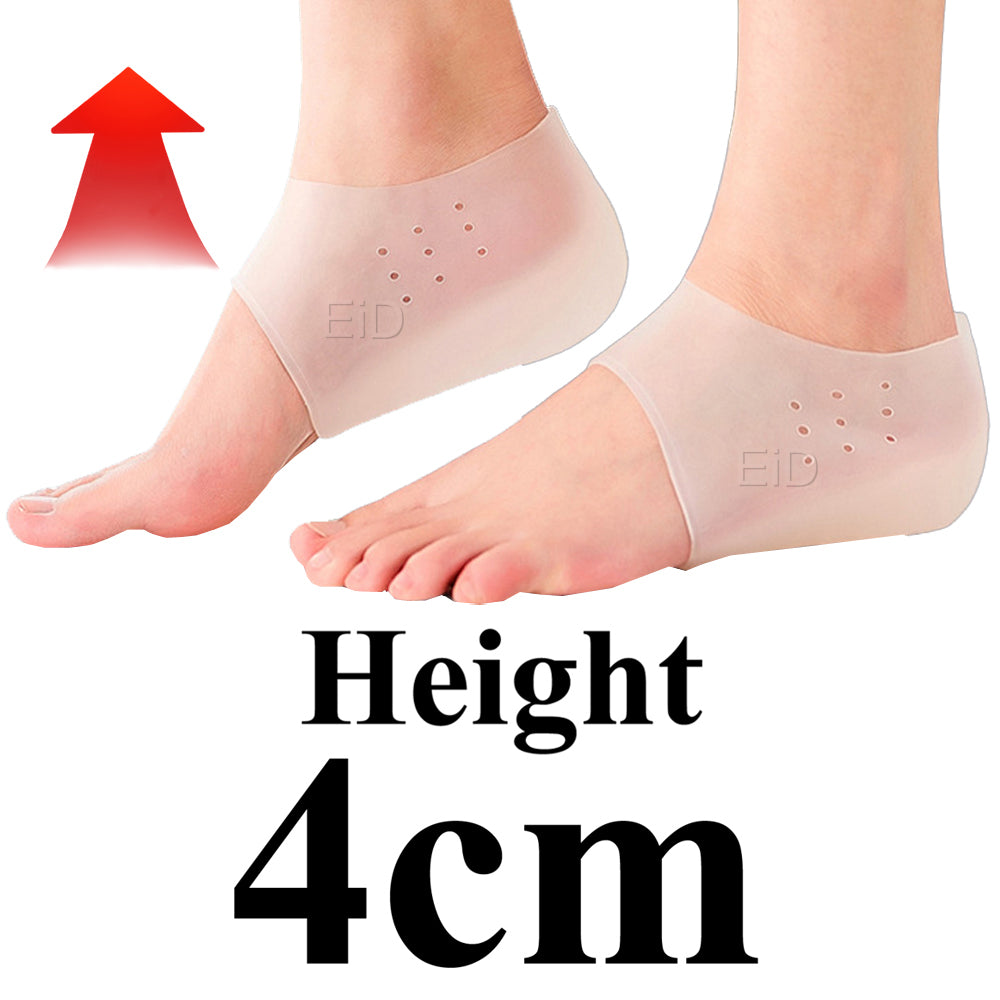 Experience a confidence boost like never before with our Invisible Heightened Insoles!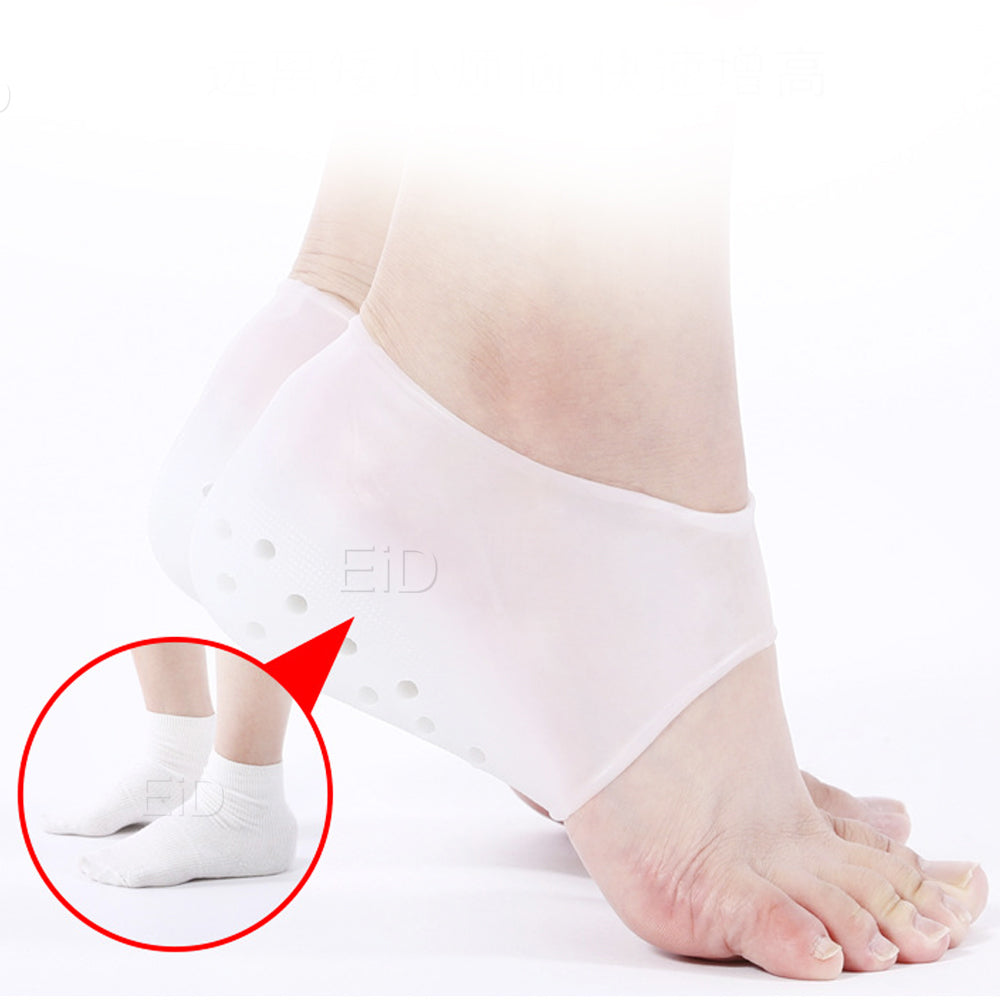 The Invisible Height Increased Insole Silicone Heel Socks work by slipping them inside your socks or shoes. The silicone material provides dynamic energy support, shock absorption, and increased height, while also protecting your feet from pain, injuries, and cracking.
Transform your image with these miraculous Moisturizing Silicone Gel Heel Socks!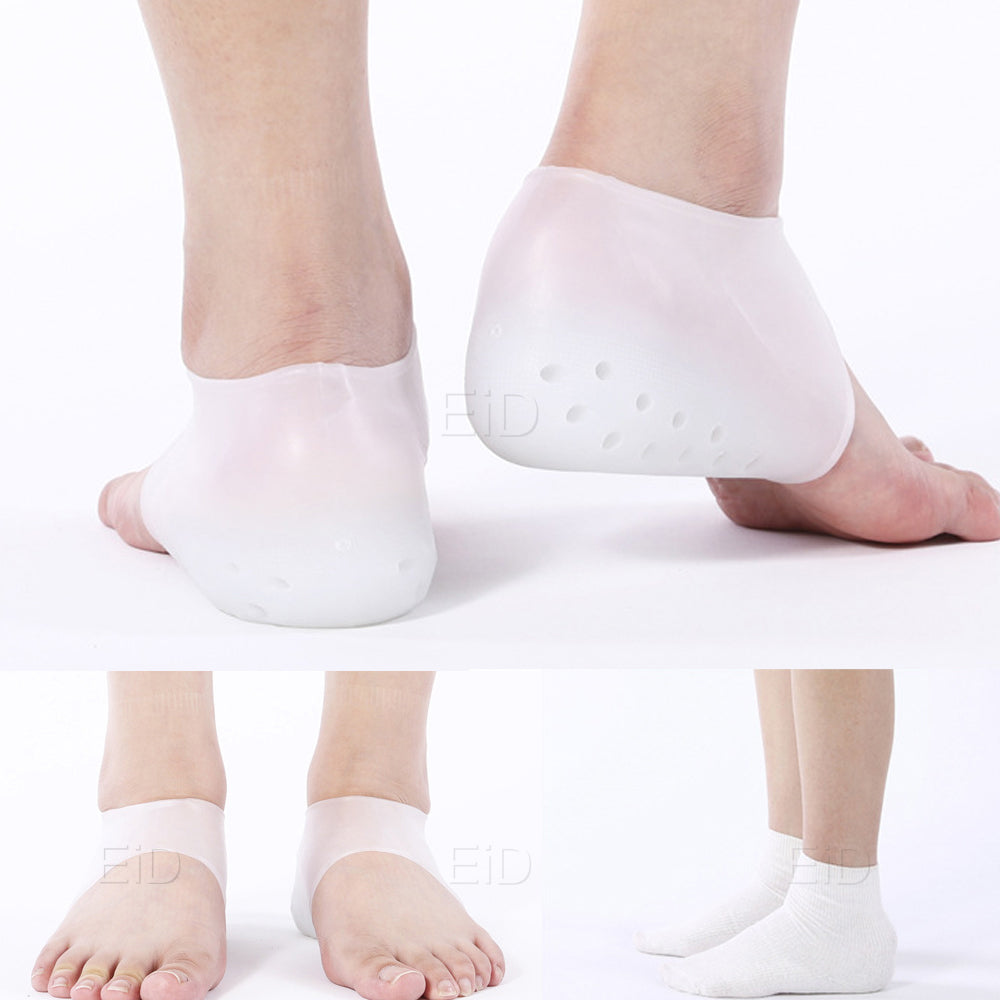 Moisturizing Magic
Hydrate and Repair: Nourish your dry, cracked heels while enjoying the benefits of height enhancement.
Soft and Supple: The silicone gel material provides gentle moisture retention for smoother, healthier skin.
The Invisible Boost
Discreet Elevation: Elevate your height by 2.5cm without anyone noticing, boosting your confidence effortlessly.
Comfort in Every Step: The invisible heightened insoles offer cushioning and support, making your feet feel rejuvenated all day long.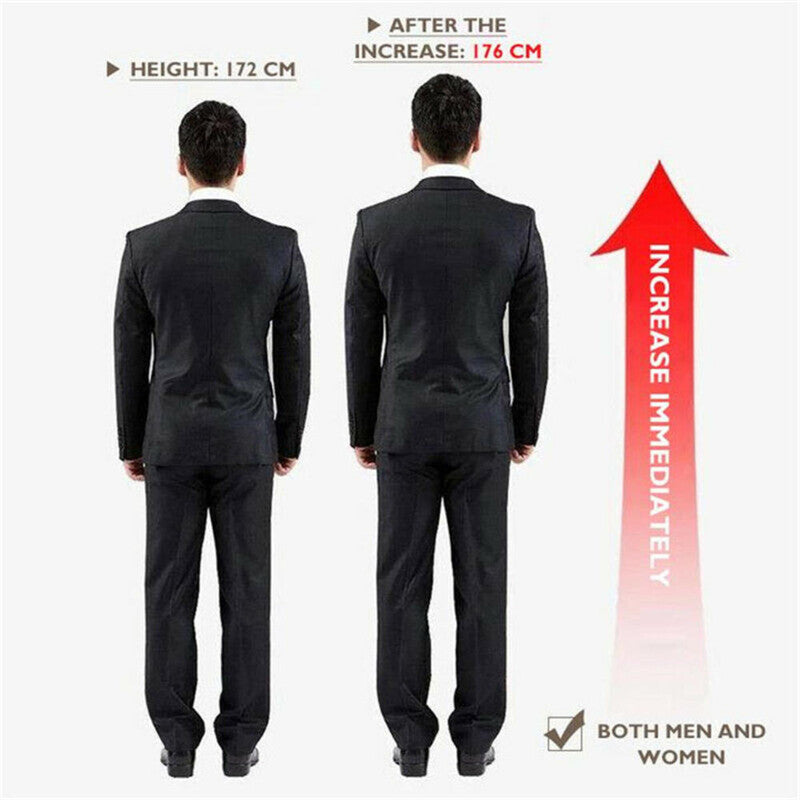 Silicone Power
Energizing Support: The silicone material provides dynamic energy support, reducing fatigue and boosting your foot's natural function.
Shock Absorption Extraordinaire: Say goodbye to foot pain! These insoles absorb shocks, relieving discomfort and protecting your feet from injuries.
Sole Savior
Say No to Cracked Soles: Protect your feet from cracking and dryness with the added cushioning and moisturizing benefits of these silicone heel socks.
Moisture Magic: Enjoy the dual benefits of height enhancement and moisture retention, keeping your feet healthy, smooth, and ready for any occasion.
● Height Enhancement
● Shock Absorption
● Moisture Retention
Feel the power of silicone as it dynamically supports and cushions your feet!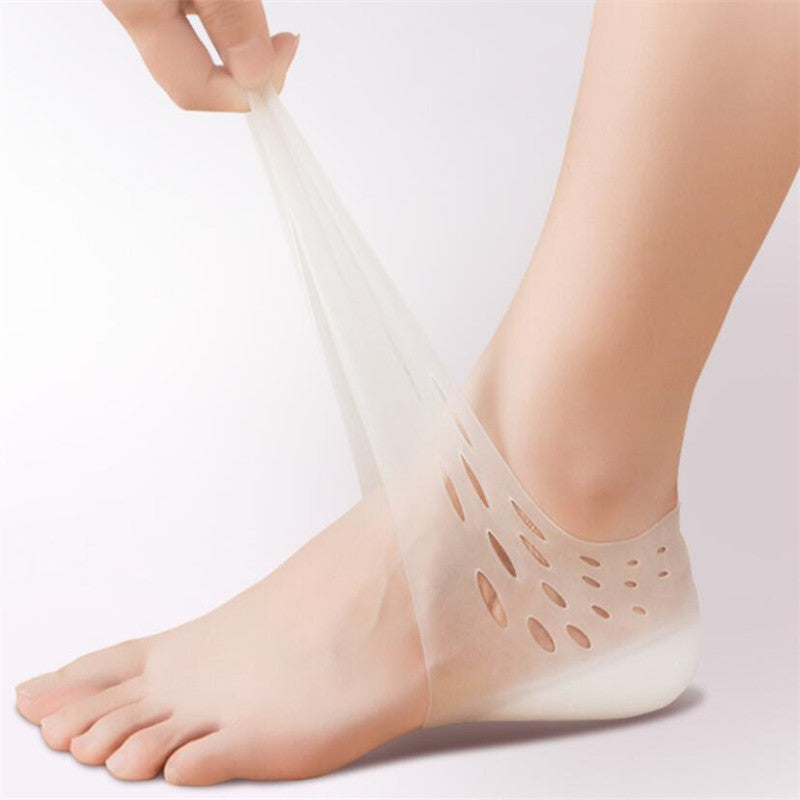 Say goodbye to foot pain and cracked soles - protect, moisturize, and elevate with ease!
More info
Specifications

Material: Silicone
Height: 2cm / 3cm / 4cm
Colour: As the picture show
FAQs

How do I use the Invisible Height Increased Insole Silicone Heel Socks?
Simply slip them inside your socks or shoes for an invisible boost in height and comfort.

Can these insoles relieve foot pain from conditions like plantar fasciitis?
Yes, the excellent shock absorption provided by these insoles can help relieve foot pain, including plantar fasciitis.

Are these heel socks suitable for both men and women?
Absolutely! These heel socks are designed to fit both men and women comfortably.

Can I wear these heeled socks with open-toe shoes?
It is recommended to wear these heel socks with closed-toe shoes for optimal comfort and support.

How long do these silicone heel socks last?
With proper care, these heel socks can last for a long time, providing consistent support and comfort.

Can I wear these heel socks during physical activities or sports?
Yes, these heel socks are suitable for various activities and sports, providing cushioning, shock absorption, and foot protection.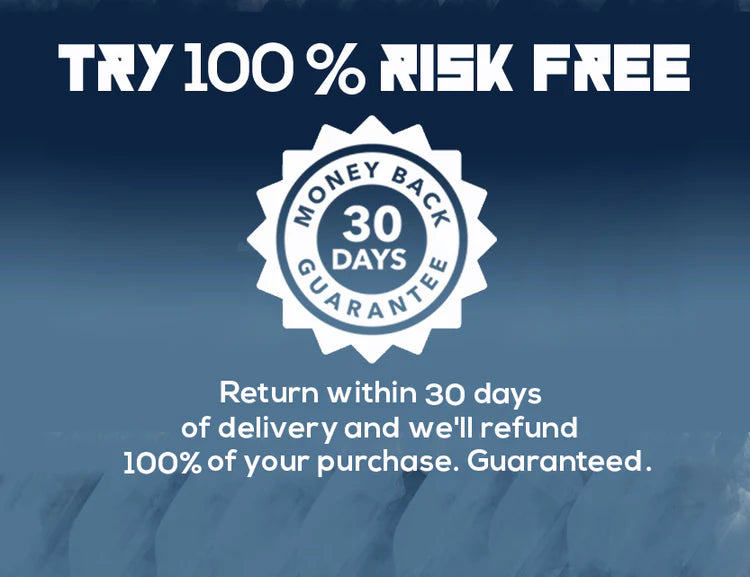 Didn't see the results you expected from our product?
You're covered by our 30 day money back guarantee. If you are unhappy with your purchase, please return merchandise and receive a full product refund for your order less any shipping and processing.