Regular price
Sale price
£19.95 GBP
Unit price
per
Sale
Sold out
Radiant Skin Elixir: Dark Spot Serum with Hyaluronic Acid, Vitamin C, Turmeric, and Collagen
Experience transformative skincare with our Dark Spot Serum. Infused with Hyaluronic Acid, Vitamin C, Turmeric, and Collagen, it brightens, hydrates, and rejuvenates your complexion for a radiant, youthful glow
View full details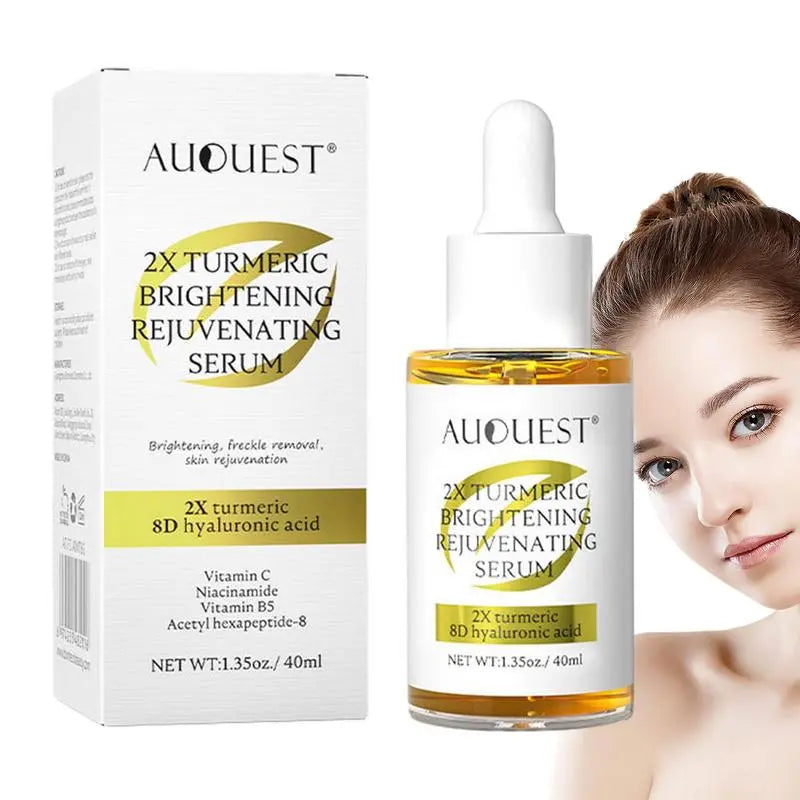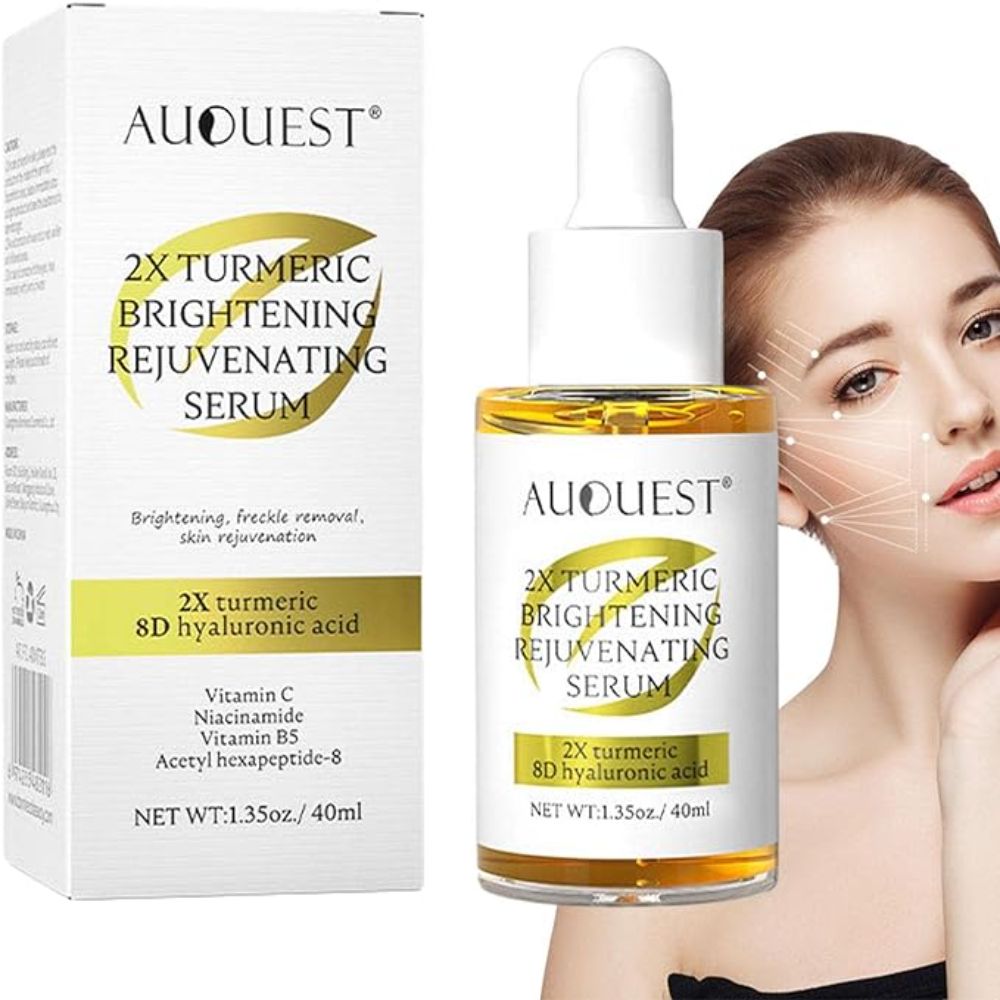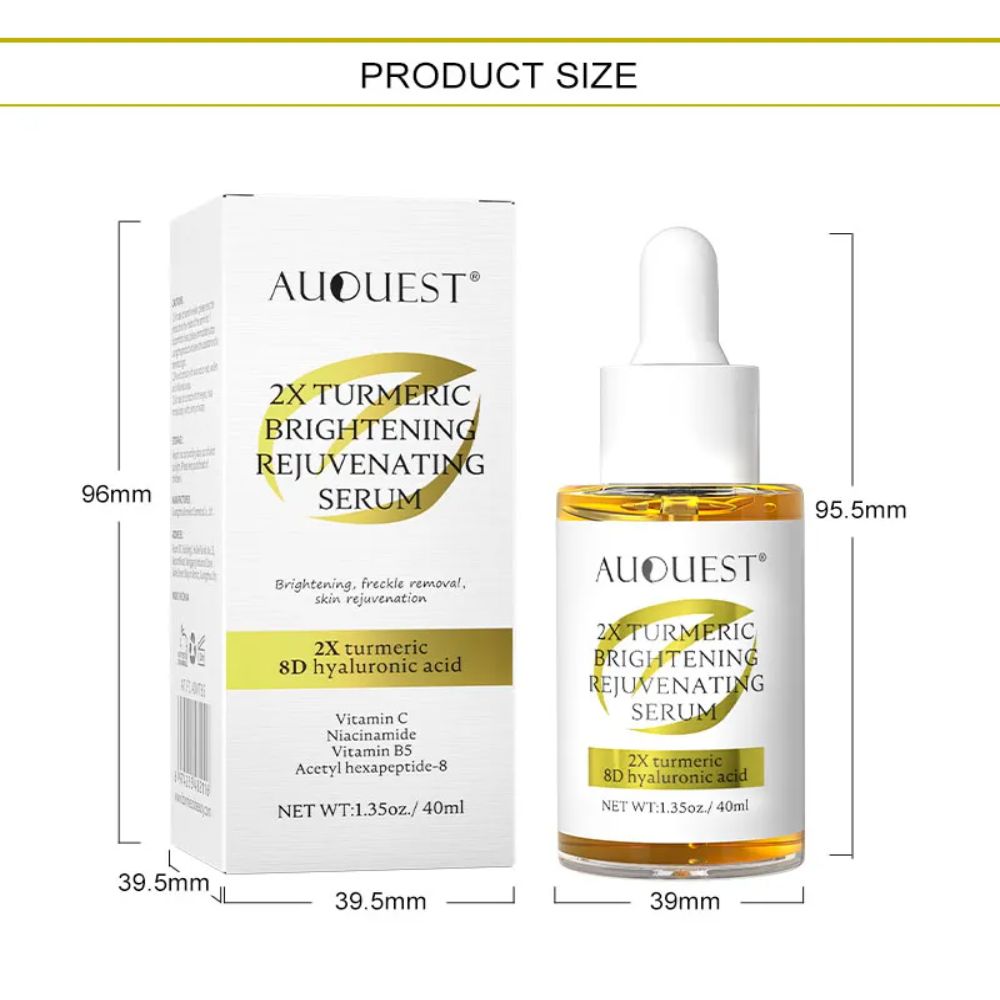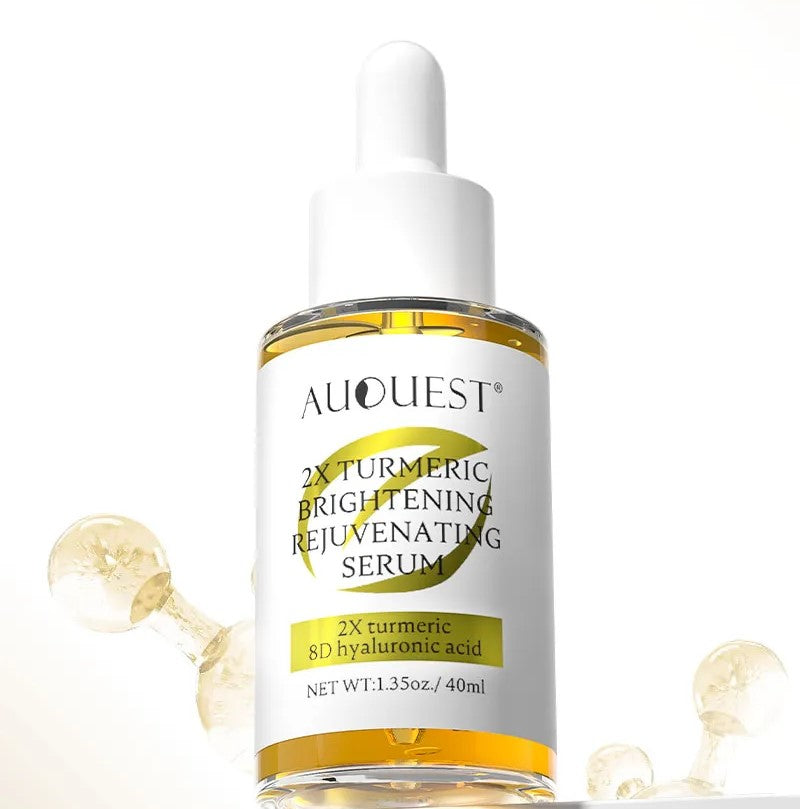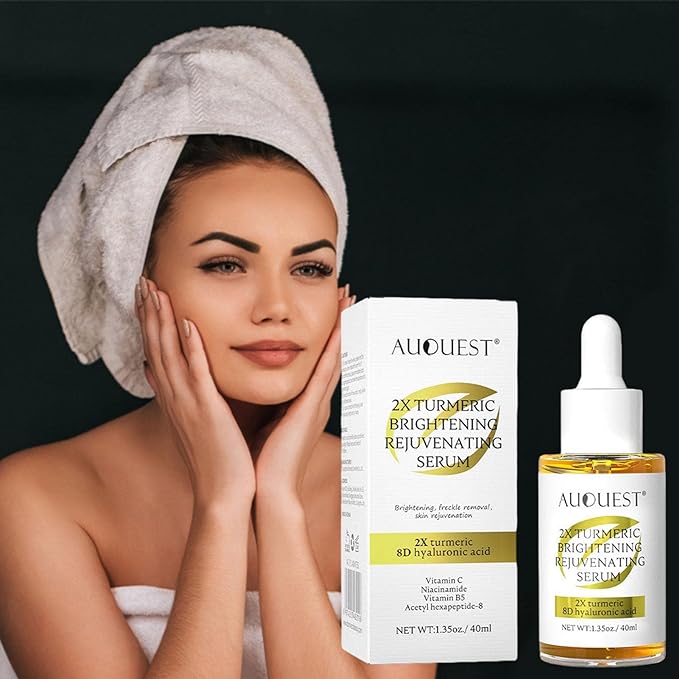 Banish dark spots and uneven skin tone with our powerful Dark Spot Serum!
This Dark Spot Serum combines the potent brightening effects of Vitamin C and Turmeric to fade dark spots and even out skin tone. Hyaluronic Acid and Collagen deeply hydrate and plump the skin, reducing the appearance of fine lines and wrinkles for a rejuvenated and radiant complexion.
Revitalize your complexion with the magic of Hyaluronic Acid and Vitamin C!
Brightens Skin
The serum's Vitamin C and Turmeric components work synergistically to visibly lighten dark spots and promote a more radiant complexion.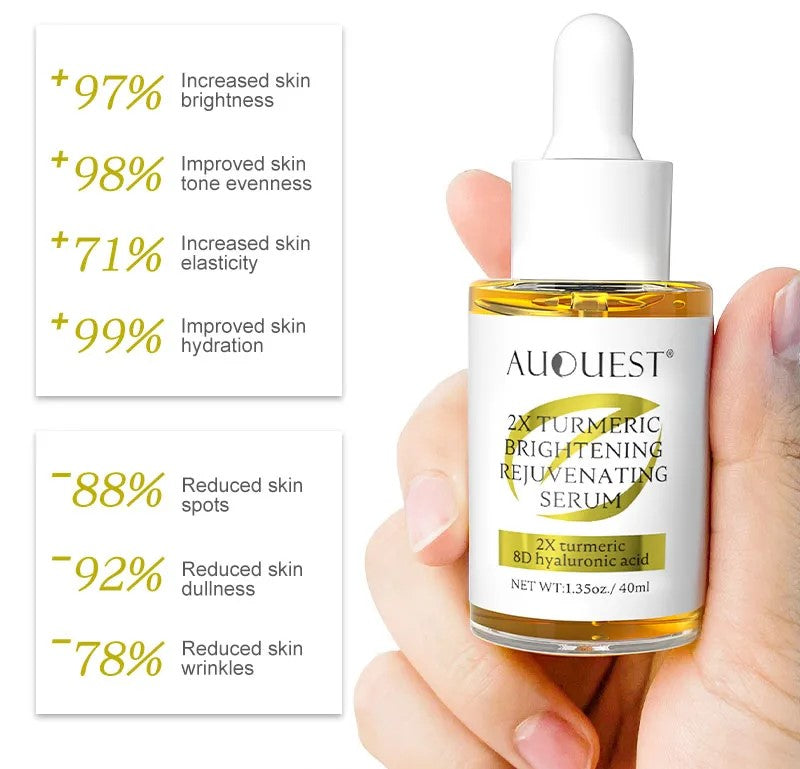 Hydrates Intensely
Hyaluronic Acid deeply moisturizes the skin, enhancing its suppleness and helping to diminish the appearance of dryness and fine lines.
Promotes Collagen Production
Collagen in the formula supports skin elasticity and firmness, reducing the signs of aging and leaving skin looking youthful.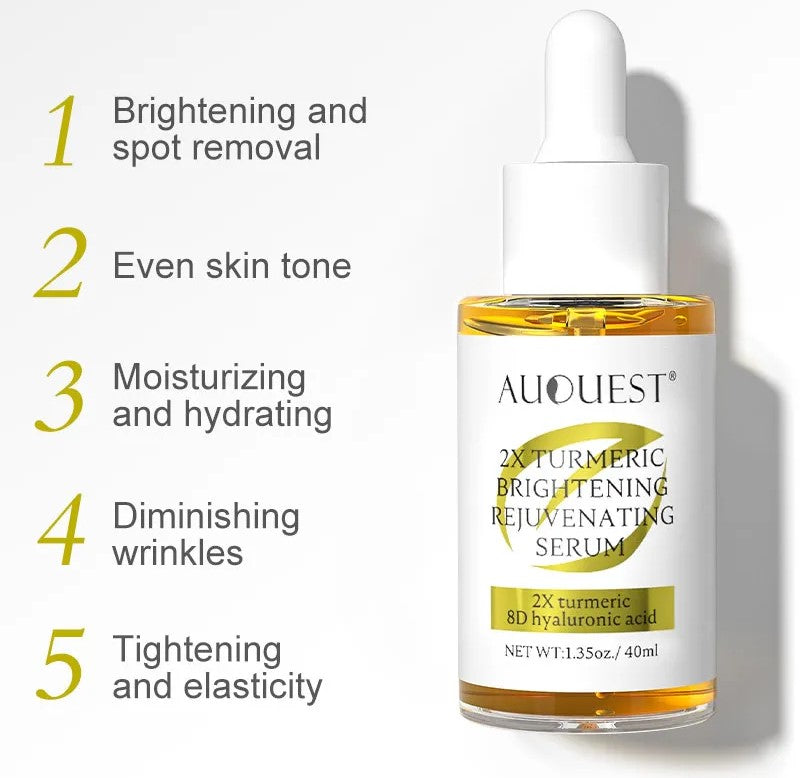 Evens Skin Texture
Regular use of this serum can help improve skin texture and promote a smoother, more even skin tone, contributing to a healthier and more vibrant appearance.
● Powerful Brightening Formula
● Advanced Hydration Technology
● Youthful Skin Support
Unlock your skin's true potential and reveal a luminous, age-defying beauty!
Step 1: Cleanse the skin
Step 2: Take an appropriate amount of essence and apply it evenly to the facial skin
Step 3: Gently massage until fully absorbed
Experience the ultimate in skin nourishment with the added benefits of Turmeric and Collagen!
More info
Specifications

Name: Turmeric Face Serum
Capacity:40ml
FAQs

How often should I use the Dark Spot Serum?

For best results, apply the serum twice daily, in the morning and evening, as part of your skincare routine.

Can I use this serum on sensitive skin?

Yes, our serum is formulated to be gentle and suitable for all skin types, including sensitive skin.

How long does it take to see results for dark spots?

Individual results may vary, but many users notice visible improvements in as little as 4-6 weeks with consistent use.

Does this serum contain any artificial fragrances or colours?

No, our serum is free from artificial fragrances and colours, making it a clean and safe choice for your skin.

Can I layer makeup over this serum?

Yes, this serum works well as a primer, creating a smooth canvas for makeup application.

Is this product cruelty-free and vegan?

Yes, our Dark Spot Serum is both cruelty-free and vegan, as we are committed to ethical and sustainable skincare practices.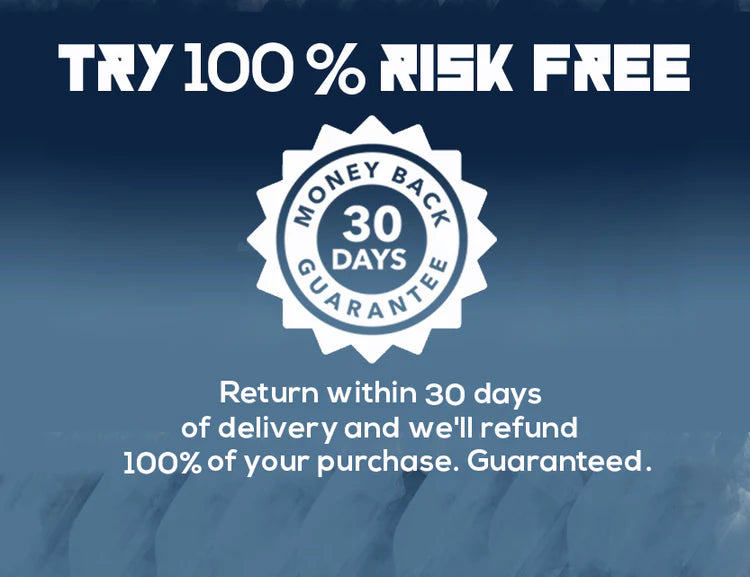 Didn't see the results you expected from our product?
You're covered by our 30 day money back guarantee. If you are unhappy with your purchase, please return merchandise and receive a full product refund for your order less any shipping and processing.