Regular price
Sale price
£15.95 GBP
Unit price
per
Sale
Sold out
Crystal Ice Hockey Roller: Revitalize Your Skin with Cooling Energy Massage
The Crystal Ice Hockey Roller is a skin care tool that comes in a set of 2, designed to provide a refreshing and energizing facial massage. Its water wave ice globes help reduce puffiness and improve skin texture, leaving you with a rejuvenated and radiant complexion.

View full details
Experience the ultimate in skin care with our Crystal Ice Hockey Roller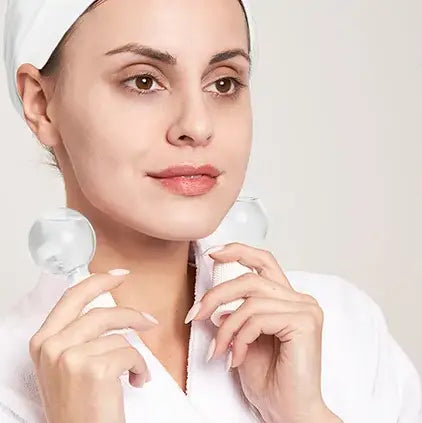 The Crystal Ice Hockey Roller works by utilizing the cooling effect of water wave ice globes to gently massage and stimulate the skin. This process helps reduce inflammation, improve blood circulation, and promote a more youthful and refreshed appearance.
ay goodbye to morning puffiness and hello to youthful, glowing skin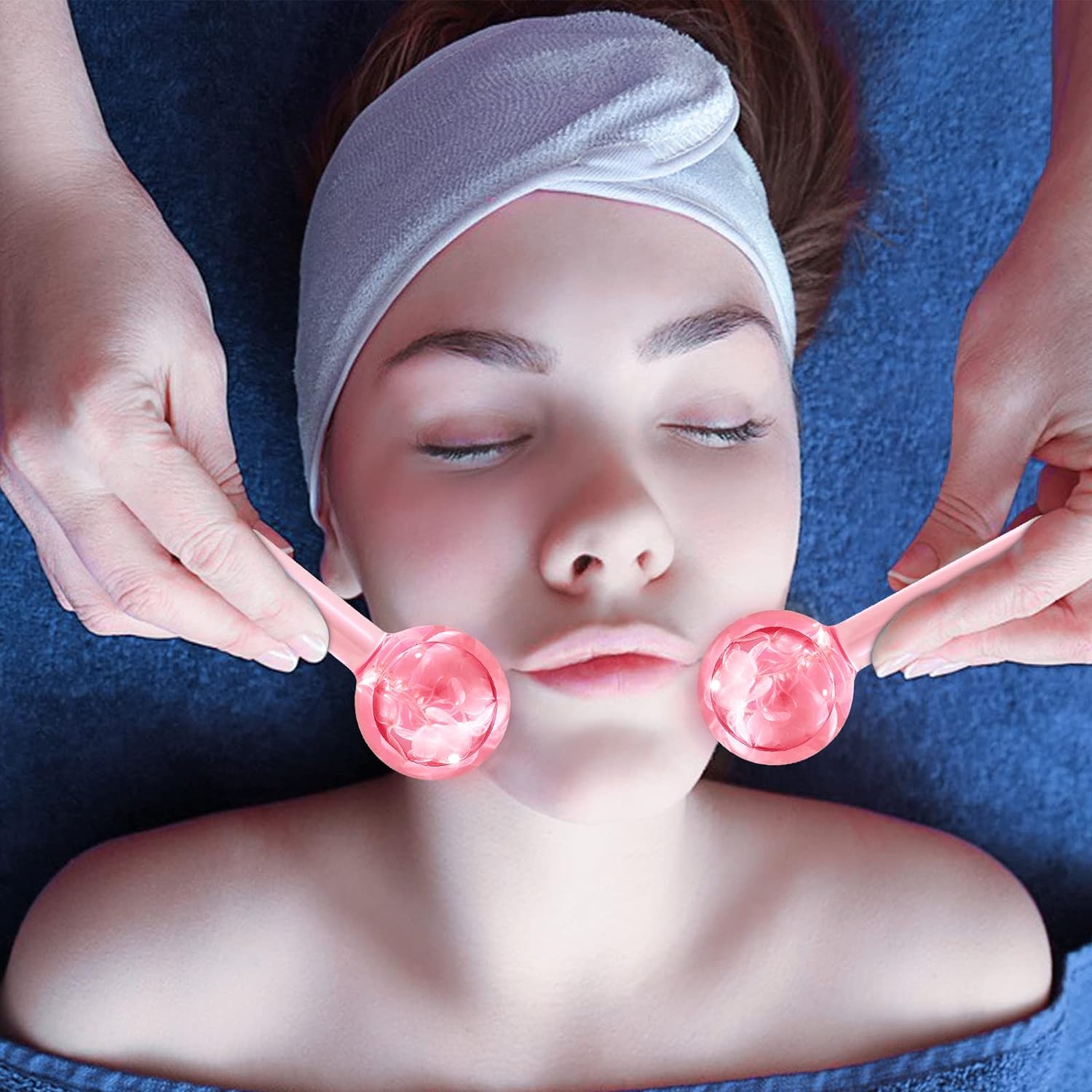 Reduced Puffiness
The Crystal Ice Hockey Roller's cooling massage helps decrease facial puffiness and inflammation, leaving your skin looking firmer and more toned.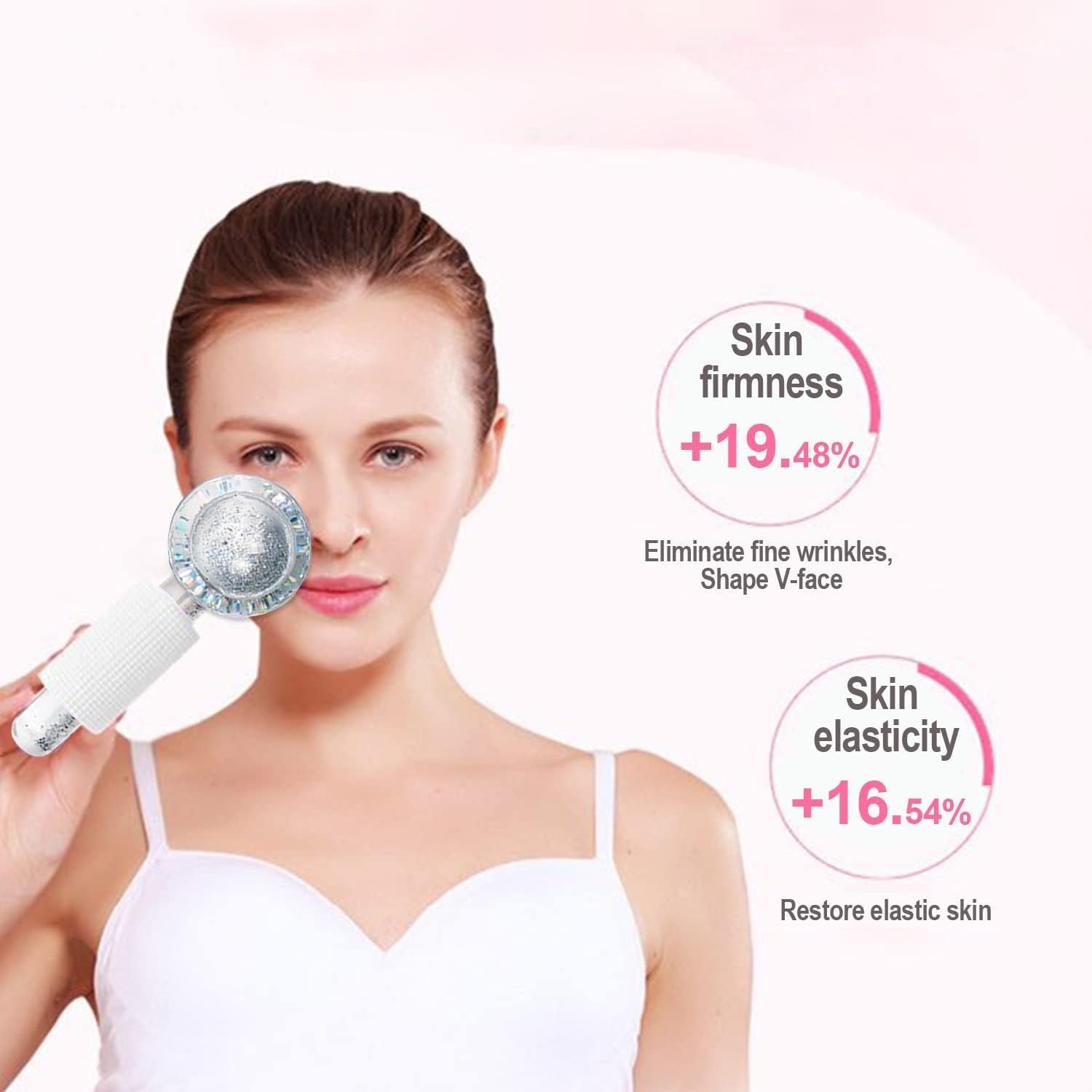 Improved Blood Circulation
By promoting better blood flow to the facial area, this beauty tool can enhance skin's natural radiance and overall health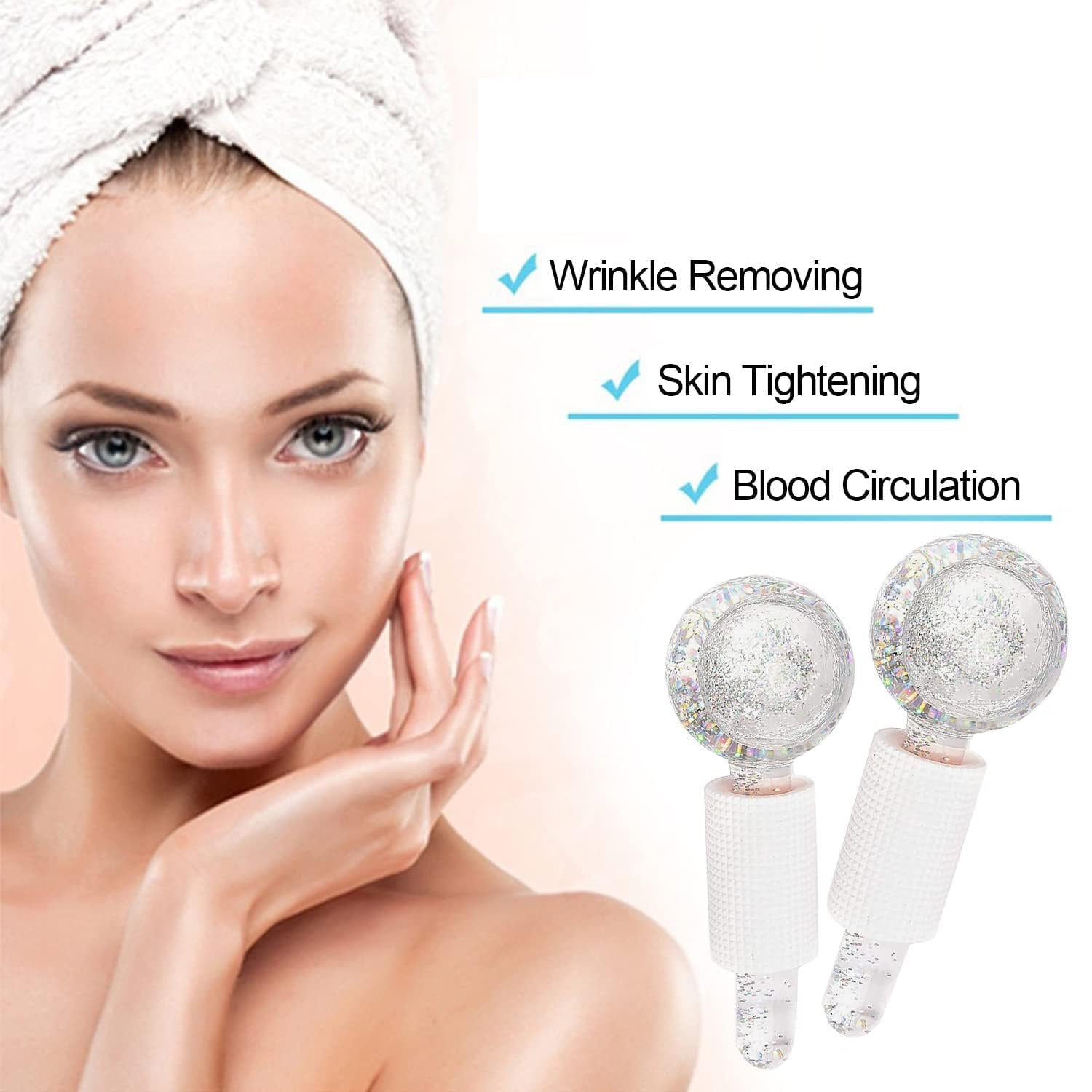 Relaxation and Stress Relief
Using the roller provides a soothing and calming sensation, making it a great way to unwind and relieve stress after a long day.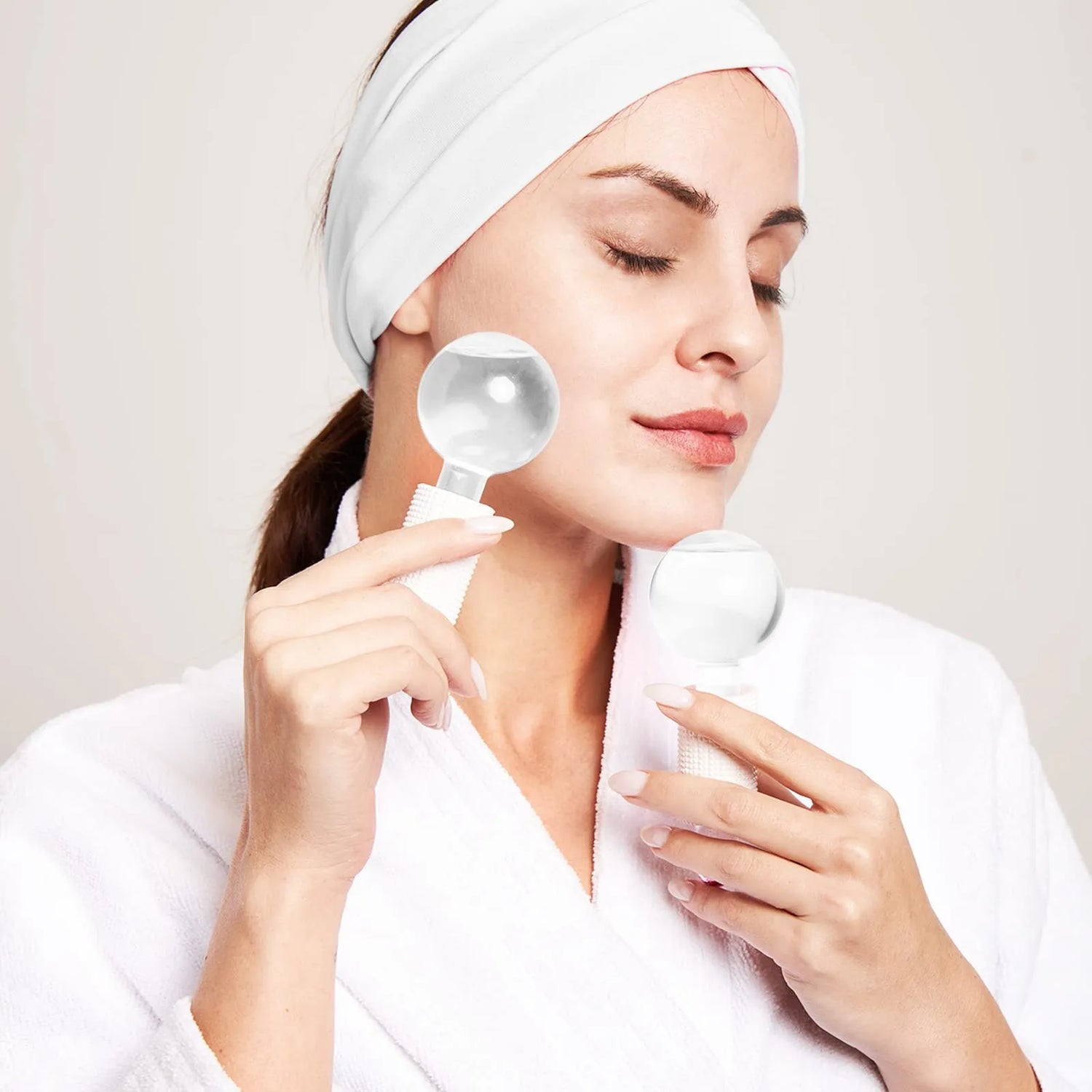 Enhanced Product Absorption
Regular use of the roller can aid in the better absorption of skincare products, ensuring your serums and creams work more effectively for improved results.
● Cooling Massage Effect
● Water Wave Ice Globes
● Beauty and Wellness
Feel the cooling sensation of the water wave ice globes!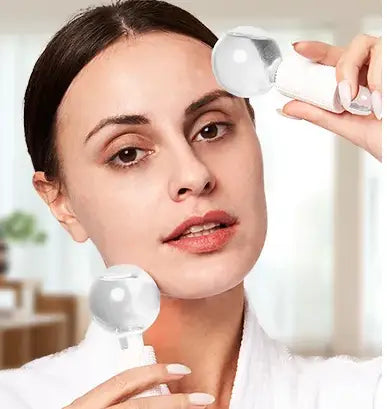 Elevate your skincare routine to the next level with the Crystal Ice Hockey Roller - your path to a more vibrant and revitalized complexion!
More info
Specifications

Material: Crystal
Colour: Silver
Style: Classic
Operation mode: Manual
What's in the box

2Pcs/Box Crystal Ice Hockey Roller

FAQs

How do I use the Crystal Ice Hockey Roller?
Simply place the ice globes in the freezer until they're cold, then gently roll them over your clean face and neck in an upward and outward motion for a soothing massage.

How often should I use it for the best results?
Using it 2-3 times a week is typically recommended, but you can adjust based on your skincare needs and preferences.

Can I use it with skincare products?
Yes, using the roller with serums or creams can enhance product absorption and boost their effectiveness.

Is it safe for sensitive skin?
Yes, the roller's cooling effect is generally gentle and suitable for most skin types, but it's always a good idea to do a patch test if you have extremely sensitive skin.

Can I clean the ice globes?
Yes, clean the globes with mild soap and water, then let them air dry before storing them back in the freezer.

Are there any specific precautions to follow?
Avoid rolling the ice globes over broken or irritated skin, and do not use them if you have a medical condition that affects your skin's sensitivity without consulting a dermatologist.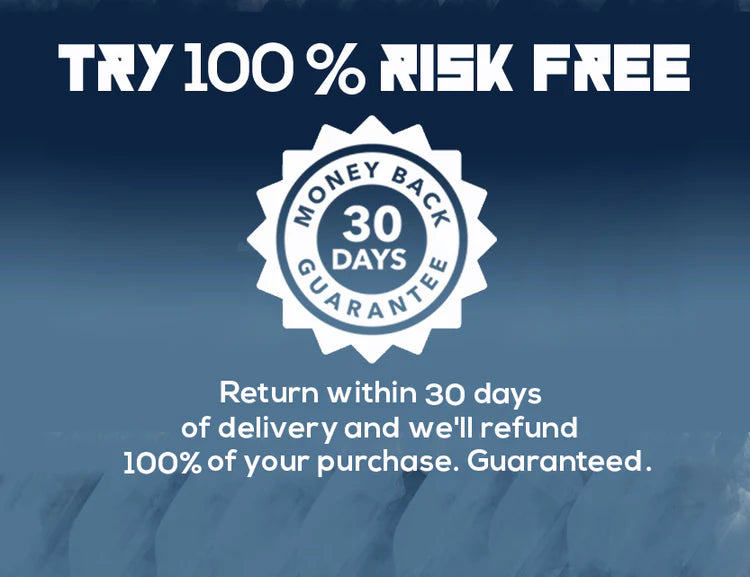 Didn't see the results you expected from our product?
You're covered by our 30 day money back guarantee. If you are unhappy with your purchase, please return merchandise and receive a full product refund for your order less any shipping and processing.