Regular price
Sale price
£19.95 GBP
Unit price
per
Sale
Sold out
Portable Waterproof Makeup Organizer for Women on the Go
This product is a versatile women's drawstring cosmetic bag designed for travel, offering convenient storage and organization for makeup and toiletries. Its waterproof feature ensures protection for your beauty essentials while on the move.

View full details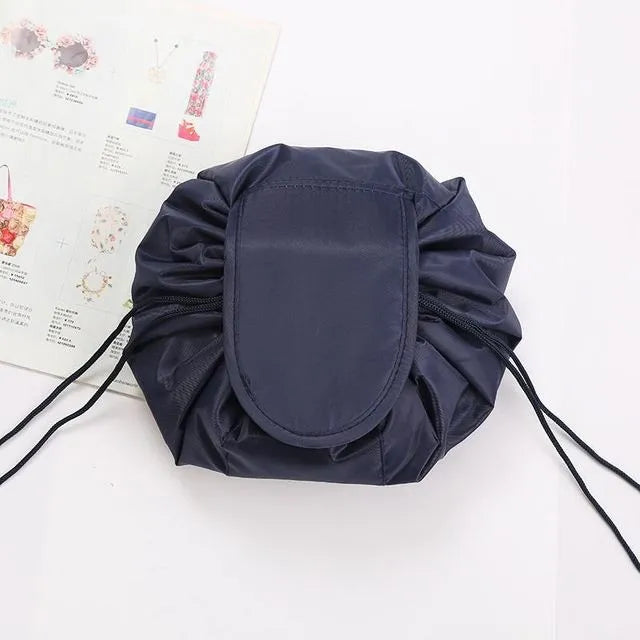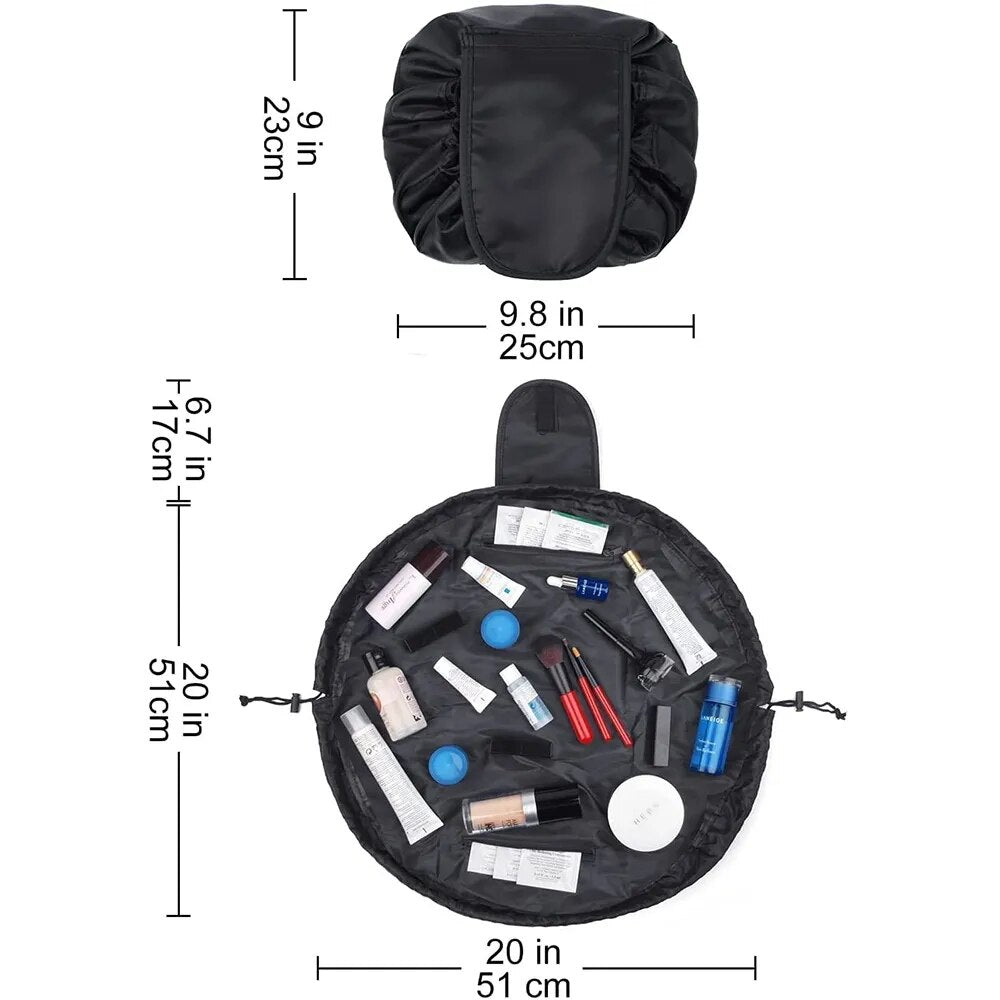 The perfect travel companion for all your makeup and toiletry needs!
This drawstring cosmetic bag features a unique design with a wide opening. To use, simply lay it flat, place your makeup and toiletries inside, and pull the drawstring to close it into a pouch. When you need your items, just loosen the drawstring, and the bag unfolds, granting easy access to your belongings.
Stay worry-free during your adventures with its reliable waterproof design
Effortless Organization
This cosmetic bag simplifies your beauty routine by providing a dedicated space for your makeup and toiletries, making it easy to find and use your essentials.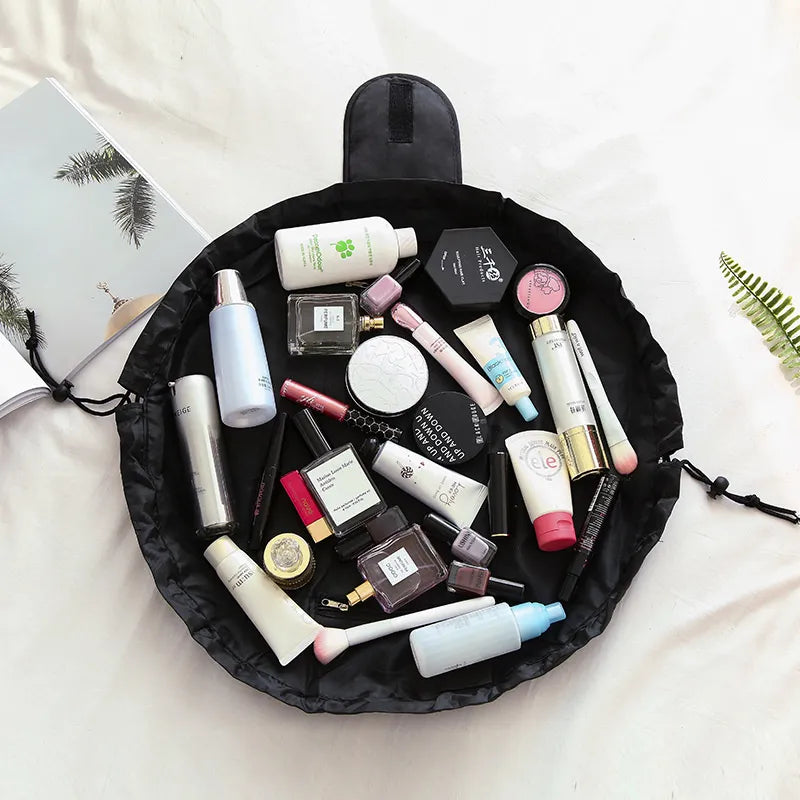 Travel-Friendly
Its portable and compact design makes it ideal for travel, ensuring your beauty products are neatly stored and protected during your journeys
Waterproof Protection
The waterproof material keeps your cosmetics safe from spills and moisture, ensuring that your products remain in pristine condition.
Time-Saving
With quick access to your items through the drawstring closure, you can save valuable time getting ready, whether at home or on the go.
● Drawstring Closure: Easy access.
● Waterproof Material: Moisture protection.
● Portable Design: Travel-friendly.
Effortlessly organize your makeup collection with this must-have organizer
Upgrade your travel game with this portable beauty case – it's time to travel in style and keep your essentials at your fingertips!
More info
Specifications

Item Width: 23cm
Item Weight: 0kg
Item Length: 23cm
Item Height: 23cm
Material Composition: Waterproof Oxford Cloth and Polyester
FAQs

Is this cosmetic bag easy to clean?
Yes, the waterproof material is easy to wipe clean with a damp cloth, making maintenance a breeze.

How much can it hold?
It has a spacious interior that can accommodate a variety of makeup and toiletry items, making it suitable for both daily use and travel.

Is it durable for frequent travel?
Absolutely, the bag is designed to withstand the rigours of travel and is made from durable materials to protect your cosmetics.

Can it fit in a carry-on bag or purse?
Yes, its compact design allows it to easily fit in most carry-on bags or purses, making it a versatile choice for travel.

Is the drawstring closure secure?
The drawstring closure provides a secure seal, preventing your items from spilling or falling out, even during travel.

Can it be used for other purposes besides cosmetics?
Certainly, it's versatile and can be used to organise and store various small items, such as jewellery, skincare products, or even art supplies.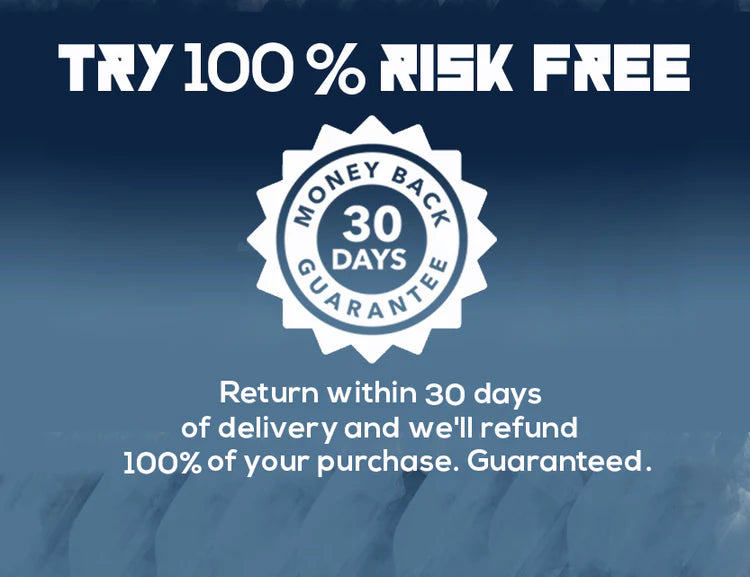 Didn't see the results you expected from our product?
You're covered by our 30 day money back guarantee. If you are unhappy with your purchase, please return merchandise and receive a full product refund for your order less any shipping and processing.