Regular price
Sale price
£17.95 GBP
Unit price
per
Sale
Sold out
Organize Your Beauty Essentials with the Ultimate Makeup Tool Storage Box and Brush Holder

Are you tired of searching for your favorite makeup tools every morning?
This Makeup Brush Holder and Cosmetic Storage Rack is the perfect solution to keep all your beauty essentials in one place, making your daily routine a breeze. With compartments for nail polish, pens, and other accessories, you'll have everything you need at your fingertips.

View full details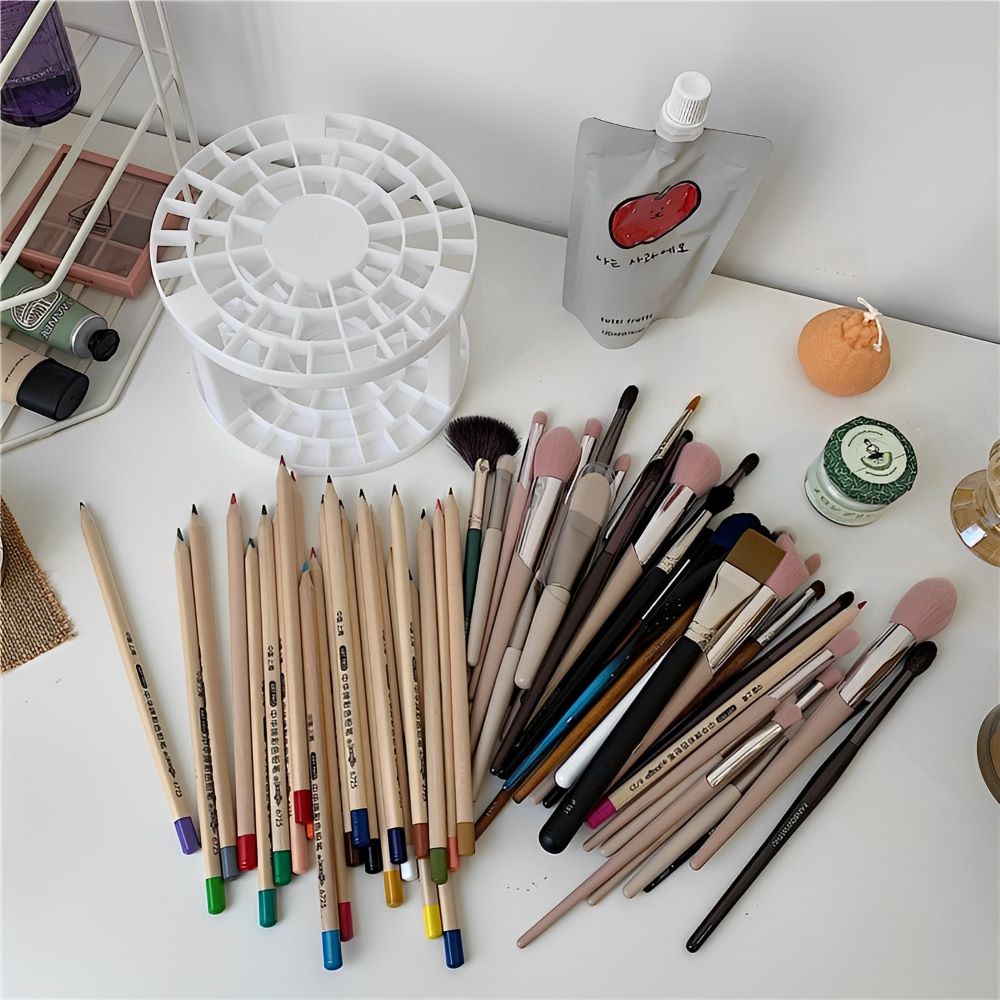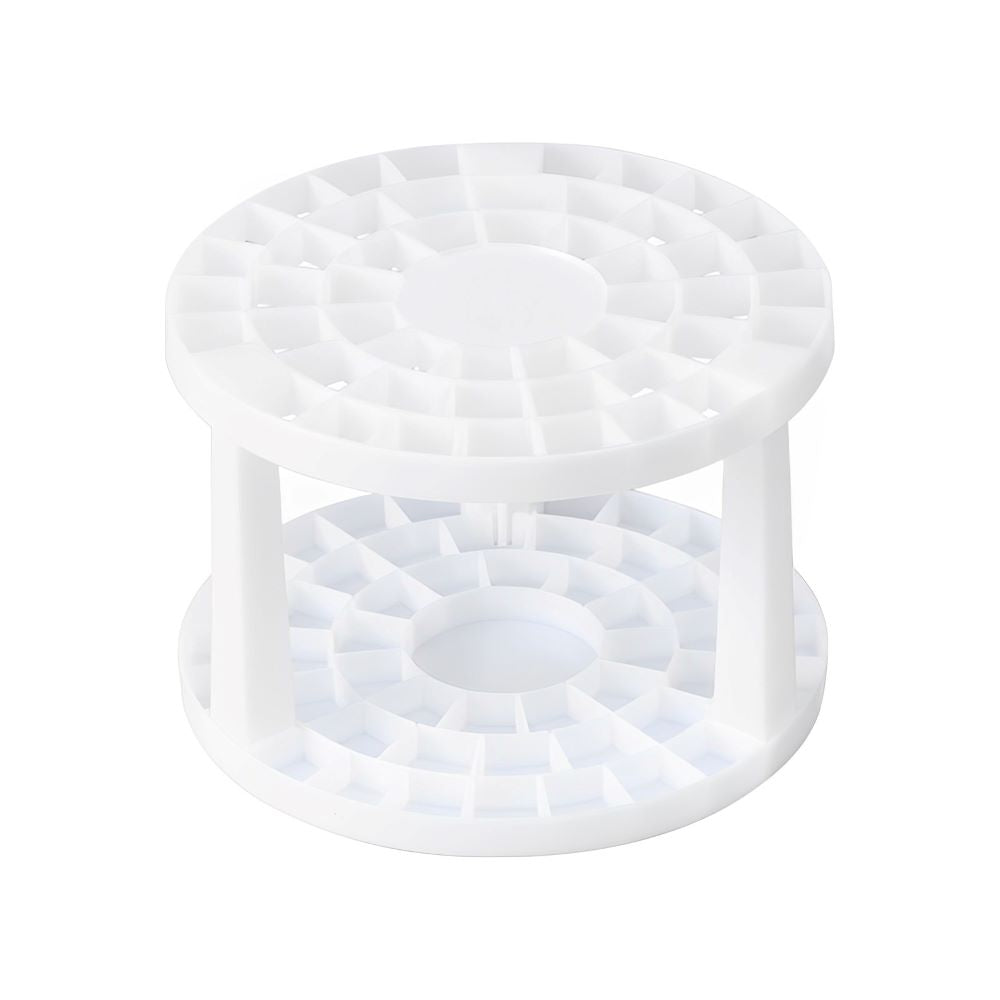 Keep your brushes, pencils, and other beauty essentials clean, safe, and easily accessible with this convenient and stylish storage solution!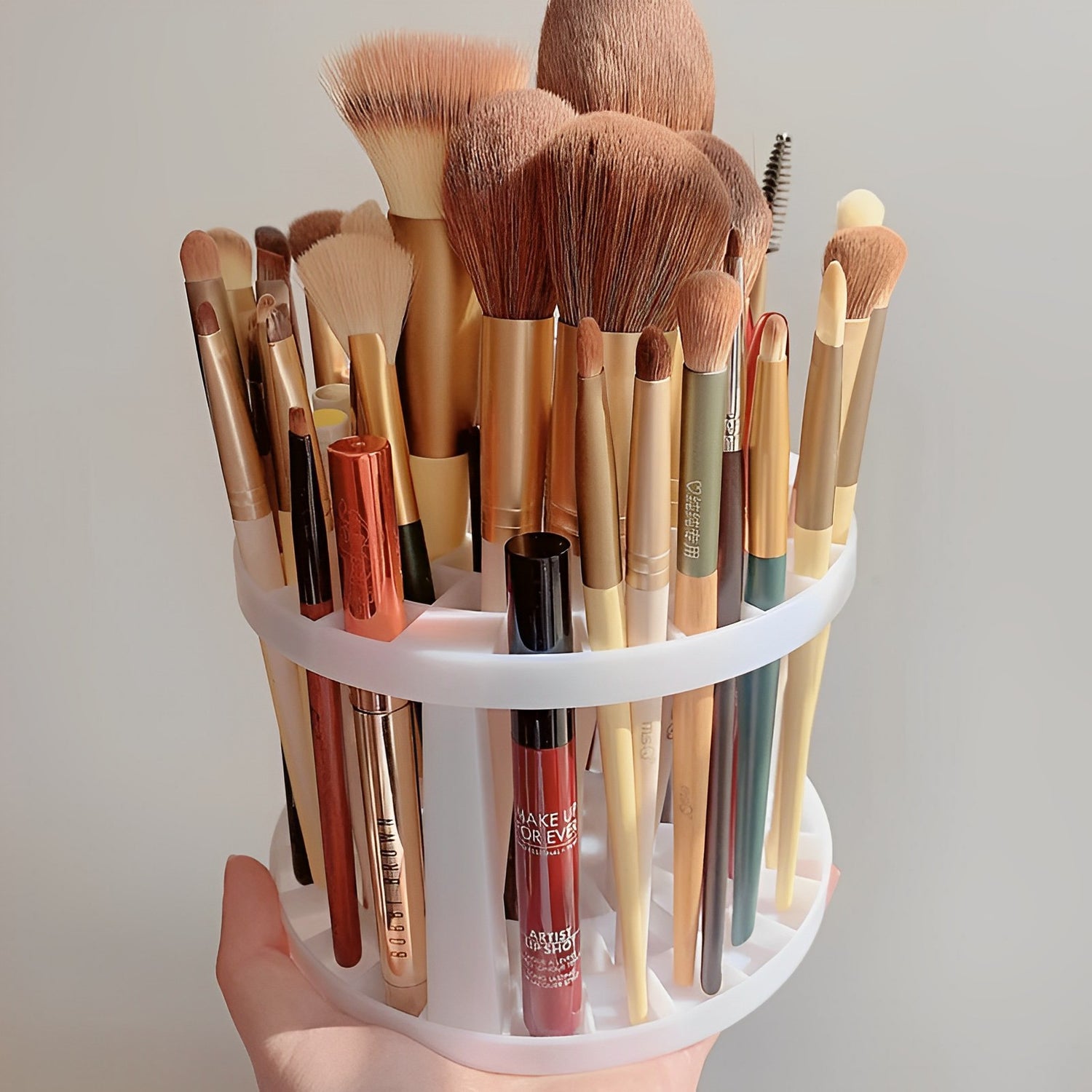 Keeps makeup tools clean and safe
The makeup brush holder allows for air drying and keeps brushes in a neat and organized manner, ensuring they stay clean and protected.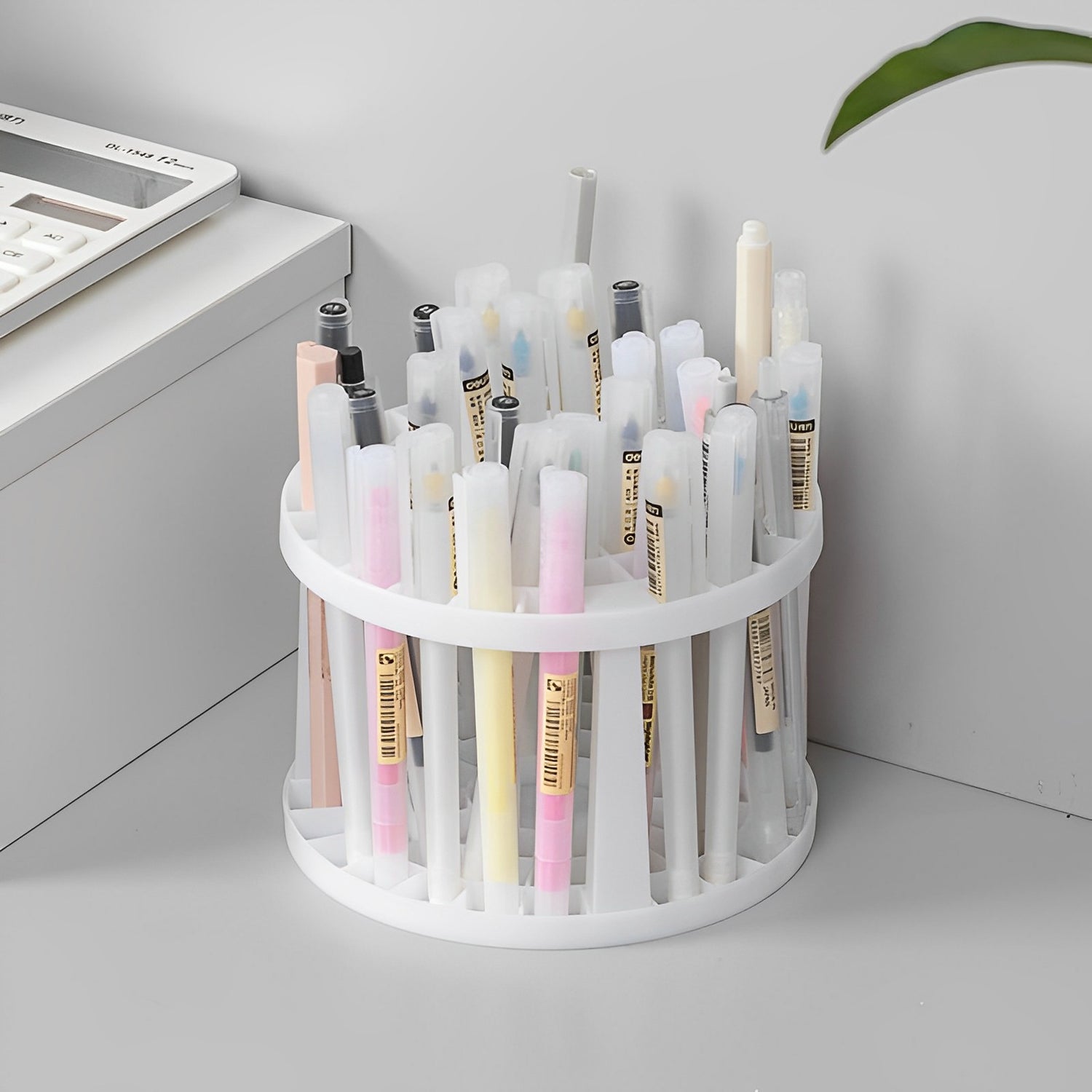 Ample storage space
With 49 holes, this storage box can hold a variety of makeup tools, pens, and other accessories, maximizing your space and allowing for easy access.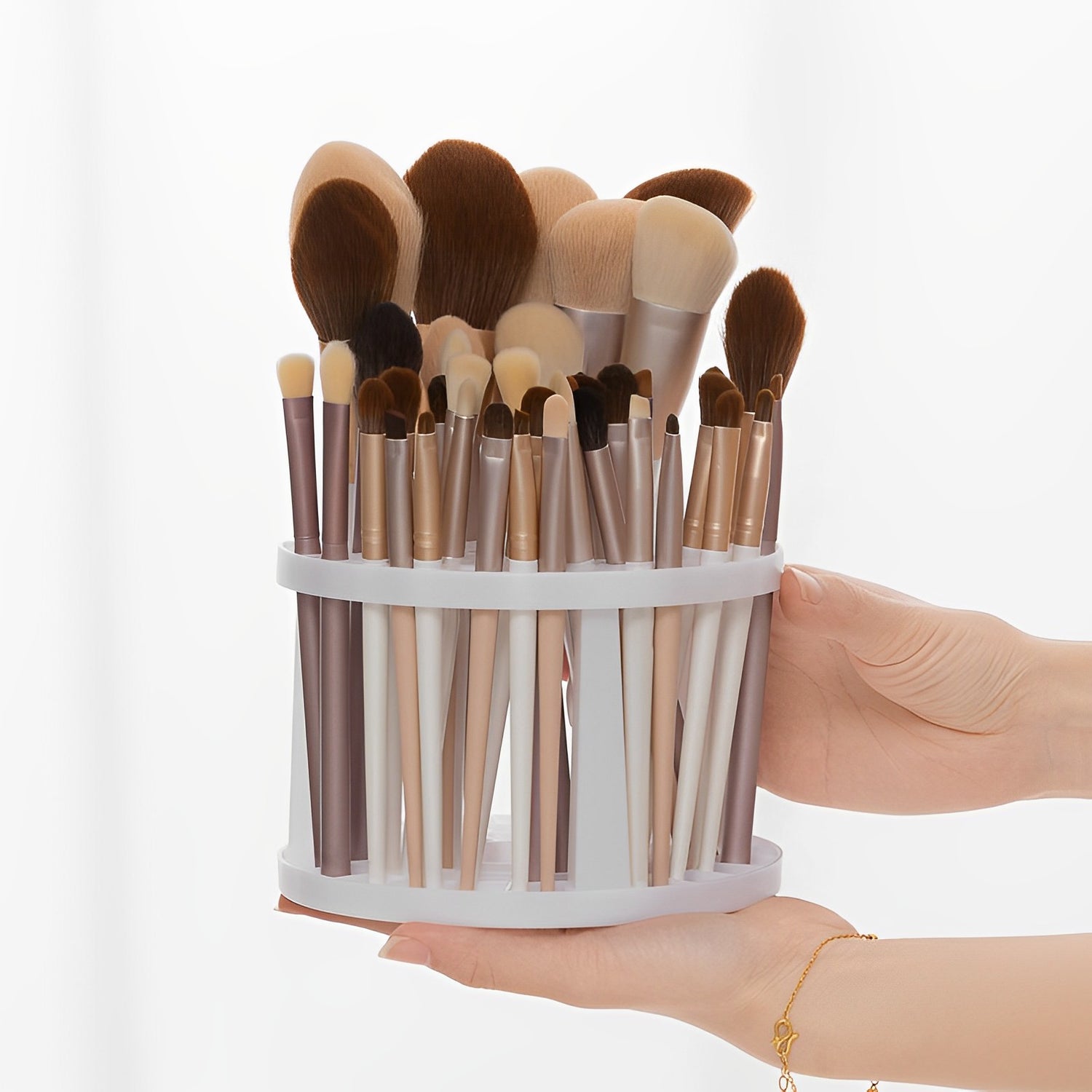 Durable and easy to assemble
Made of unbreakable plastic, the holder is sturdy and can be easily assembled and disassembled. The smooth surface and option to add glue to joint parts make for a perfect touch and fit.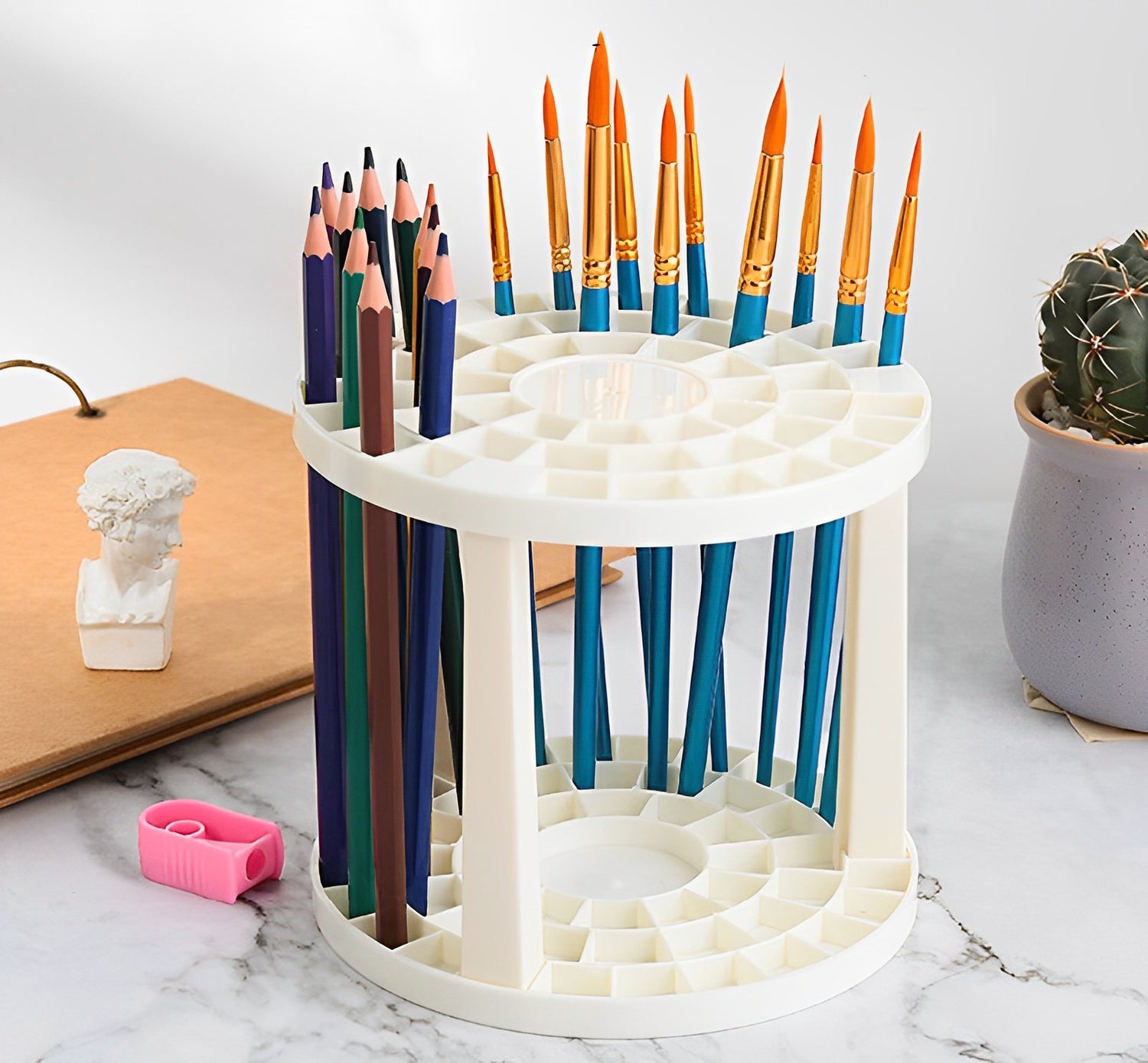 Multi-functional
Ideal for holding not only makeup tools, but also pens, pencils, and other items, this organizer makes it easy to find and store a variety of items, keeping them neat and tidy.
With its ample storage space, durable construction, and easy assembly, this organizer is a must-have for any makeup enthusiast!
With 49 compartments

This brush holder has 49 compartments which hold many brushes

Made from durable Plastic

Made from durable plastic and white colour, it can be easily cleaned after use.
The brush organizer is also suitable for holding pencils, pens, and make-up brushes.

Keeps brushes apart

The brush holder keeps brushes apart and less cluttered to prevent contamination and mess either for cosmetics or for painting.
Simple installation and easy disassembly
1. Check accessories

2. Align hole position

3. Install the support rod

4. Press hard
Say goodbye to cluttered countertops and disorganized makeup tools with this amazing Makeup Brush Holder and Cosmetic Storage Rack!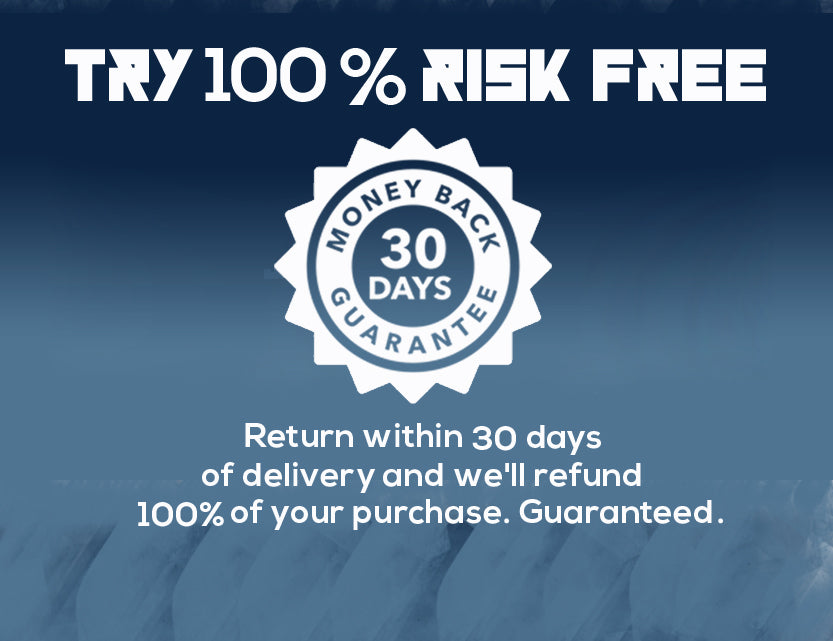 Didn't see the results you expected from The Waterproof Makeup Organizer?
You're covered by our 30 day money back guarantee. If you are unhappy with your purchase, please return merchandise and receive a full product refund for your order less any shipping and processing.
Common Questions
What is the size of this Makeup Brush Holder and Cosmetic Storage Rack?

The size of this holder is 14.5 x 10 cm, making it a compact and convenient addition to your makeup table.

Can this holder accommodate larger brushes and tools?

Yes, with 49 holes, this holder can accommodate a variety of brush sizes and can hold other items such as pens and nail polish.

Is this holder easy to assemble?

Yes, this holder is easy to assemble and can be disassembled in seconds. You can also use glue to make the joint parts more secure.

Can this holder be easily cleaned?

Yes, the holder is washable and easy to clean. Simply use soap and water to remove any buildup or residue.

Can this holder be used for other purposes besides makeup tools?

Absolutely! This holder can also be used to organize pens, pencils, art supplies, and other small items, making it a versatile and useful storage solution.