Regular price
Sale price
£41.95 GBP
Unit price
per
Sale
Sold out
Cordless Mini Airbrush Kit for Hydrofacial, Moisturizing, and Nail Art
Experience effortless precision with our Cordless Mini Airbrush Kit featuring a 0.3mm airbrush compressor. Perfect for hydrofacials, moisturizing, and intricate nail art designs, it offers ultimate convenience and versatility
View full details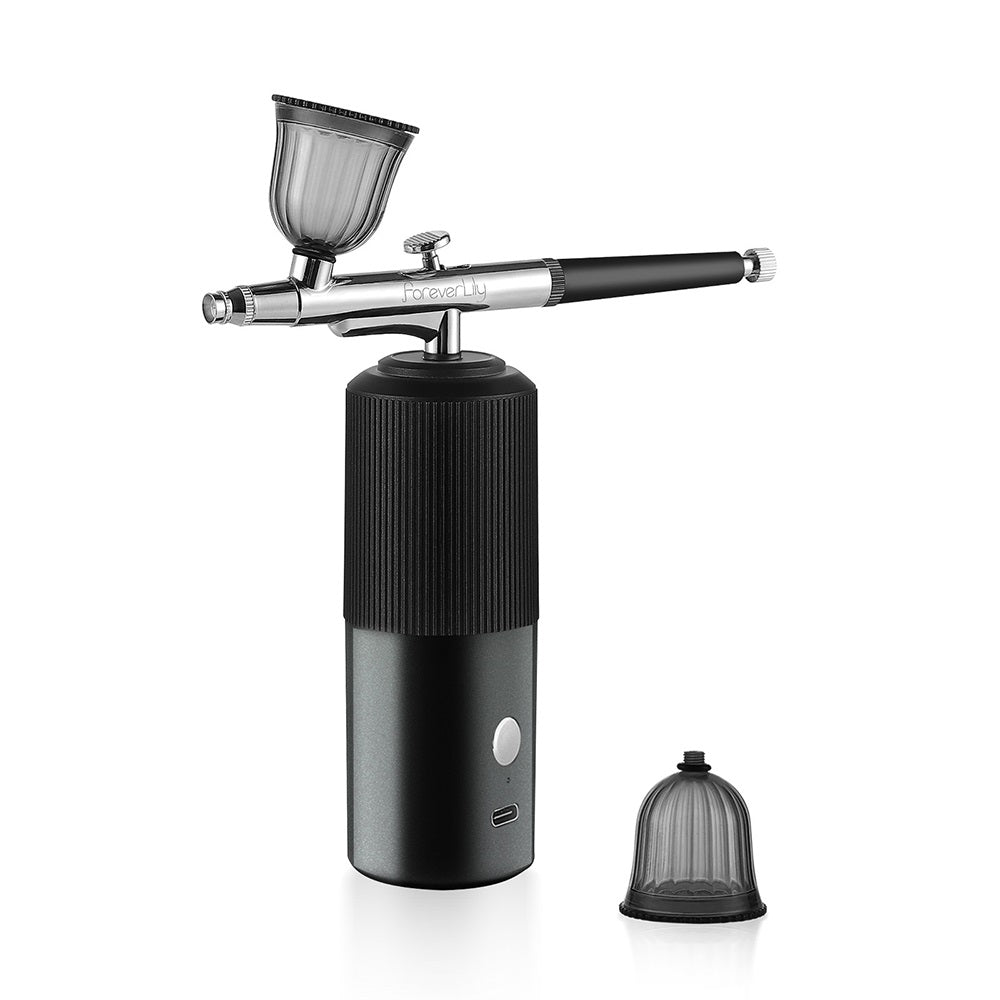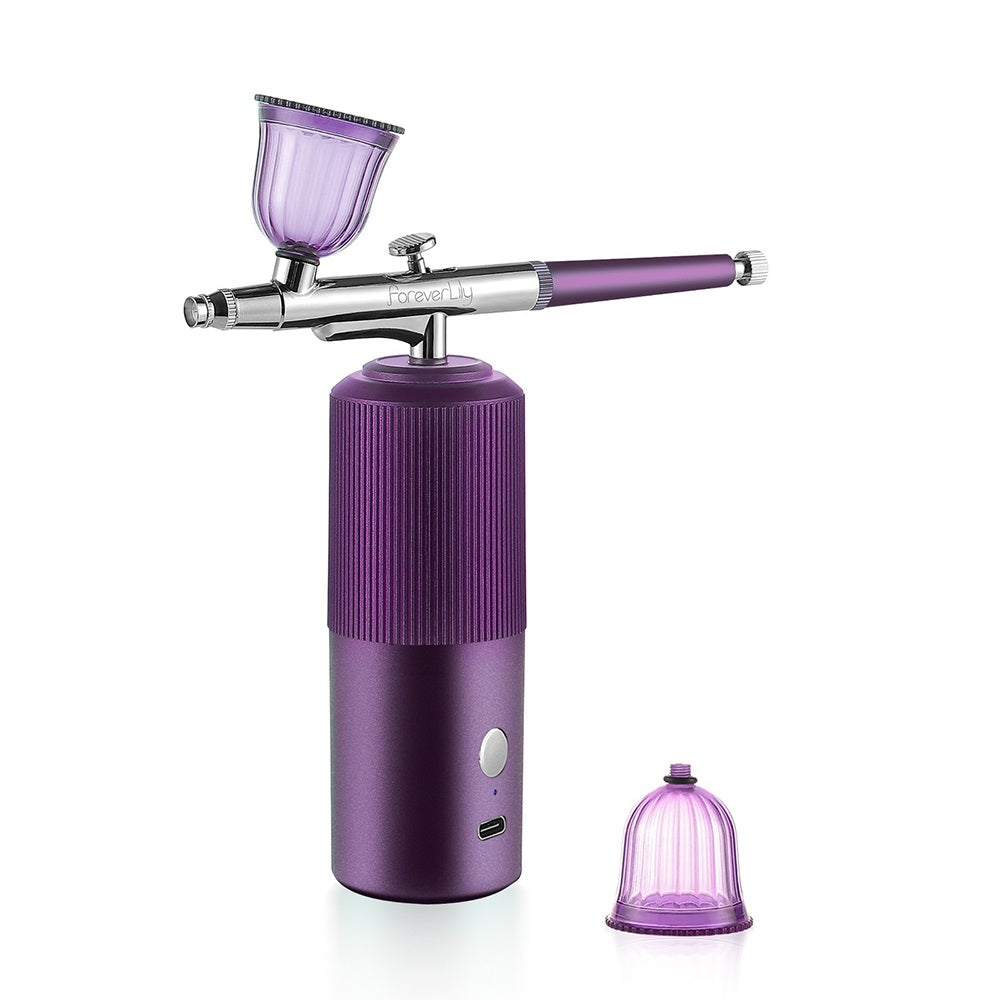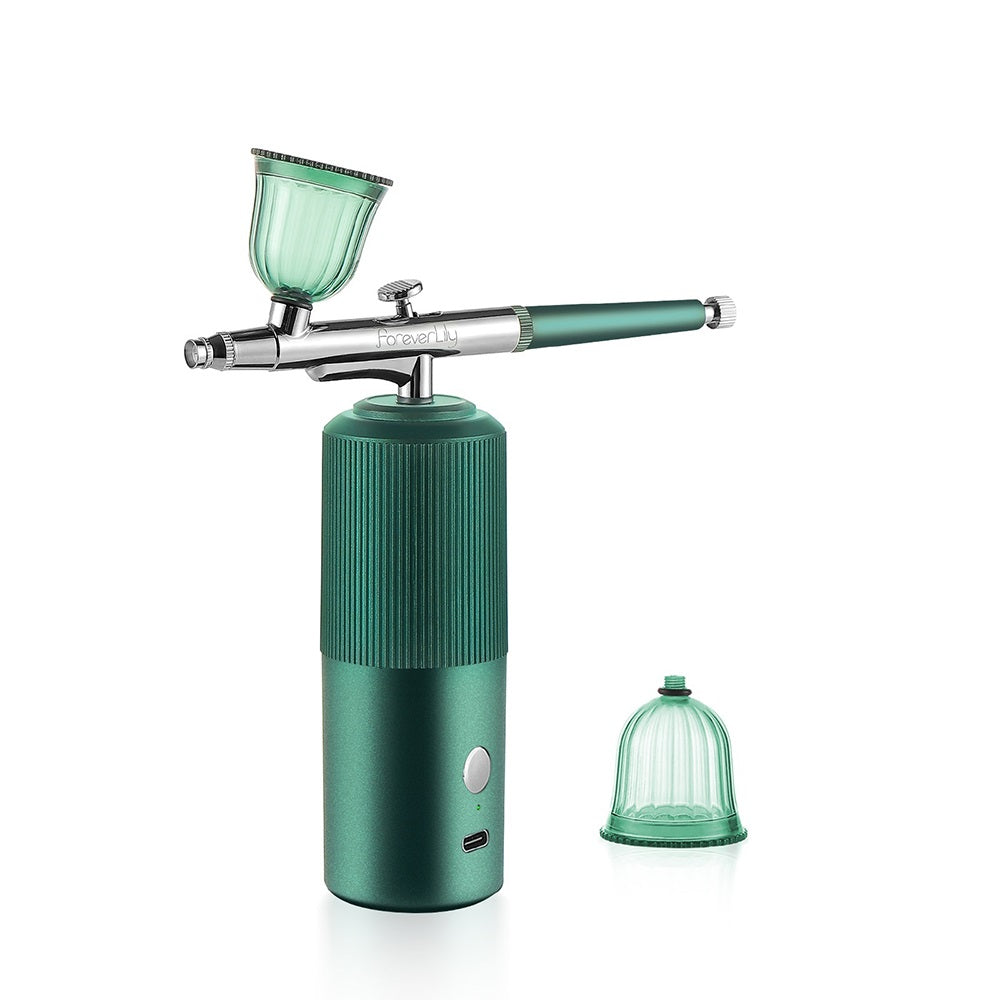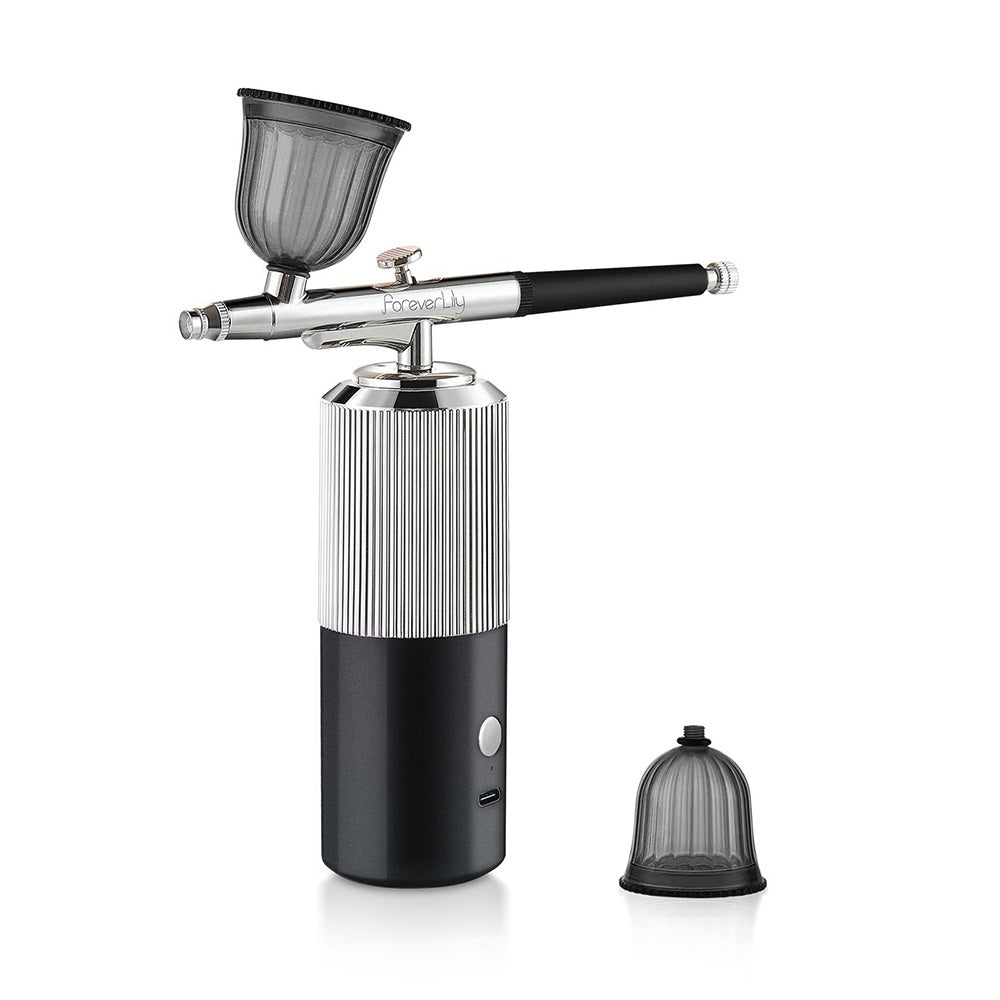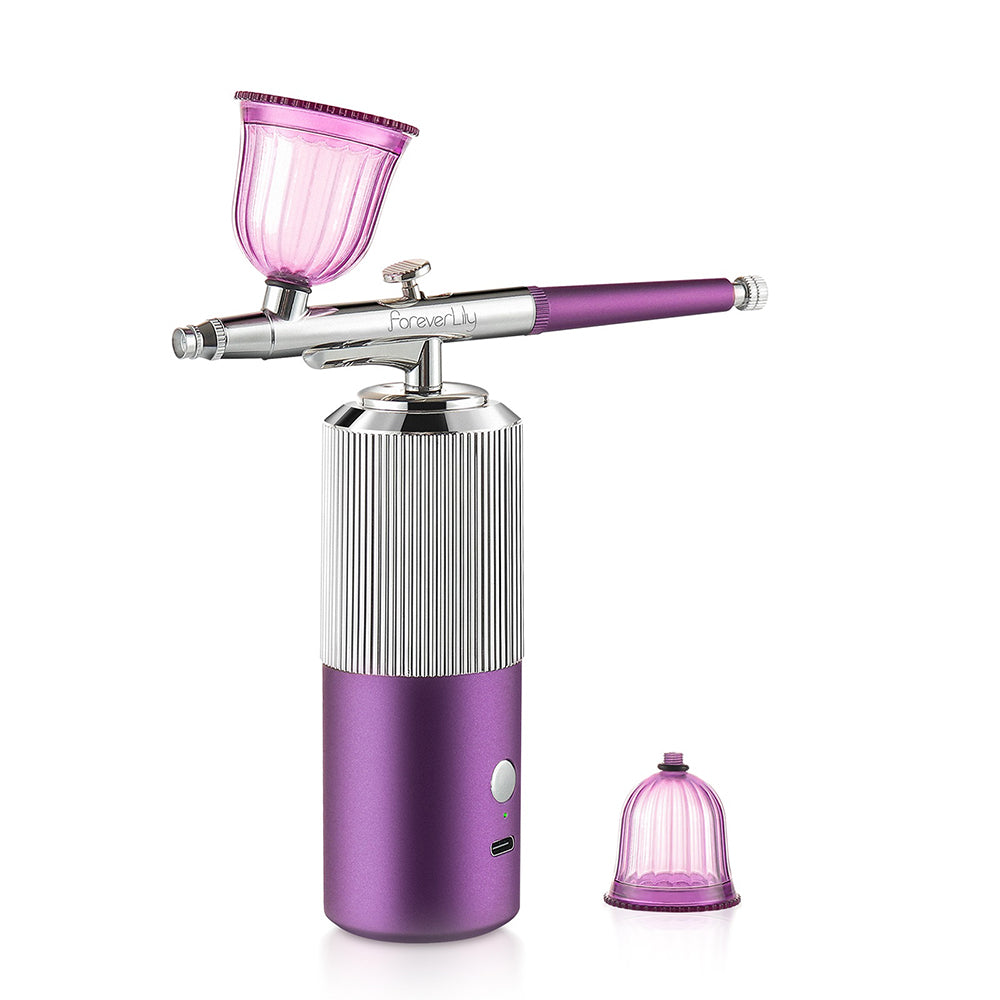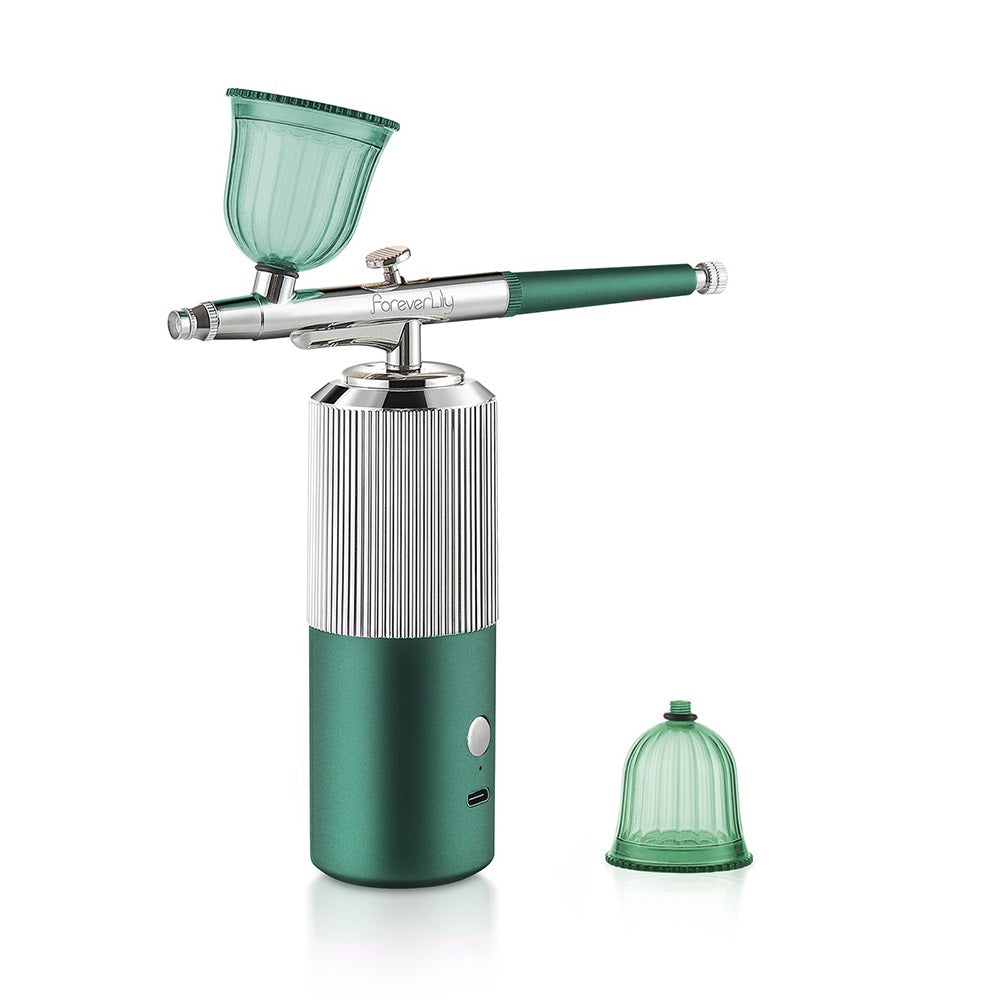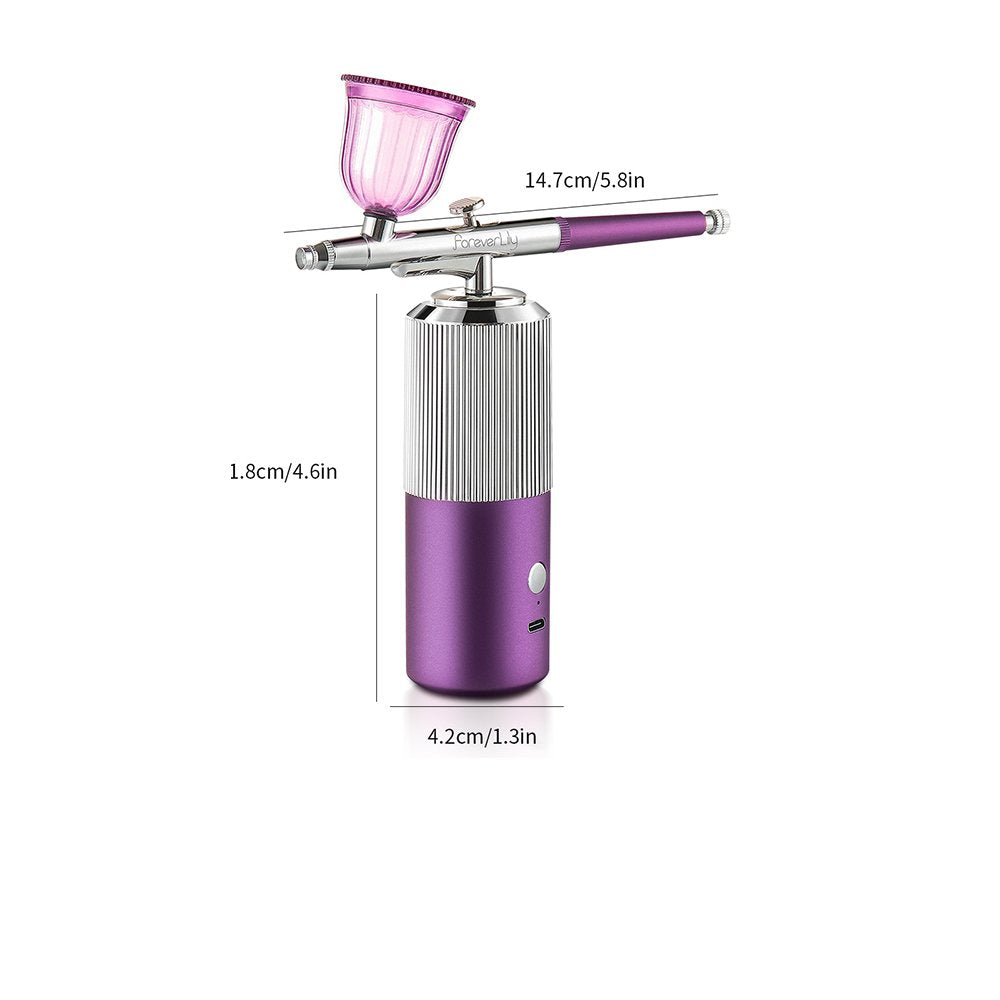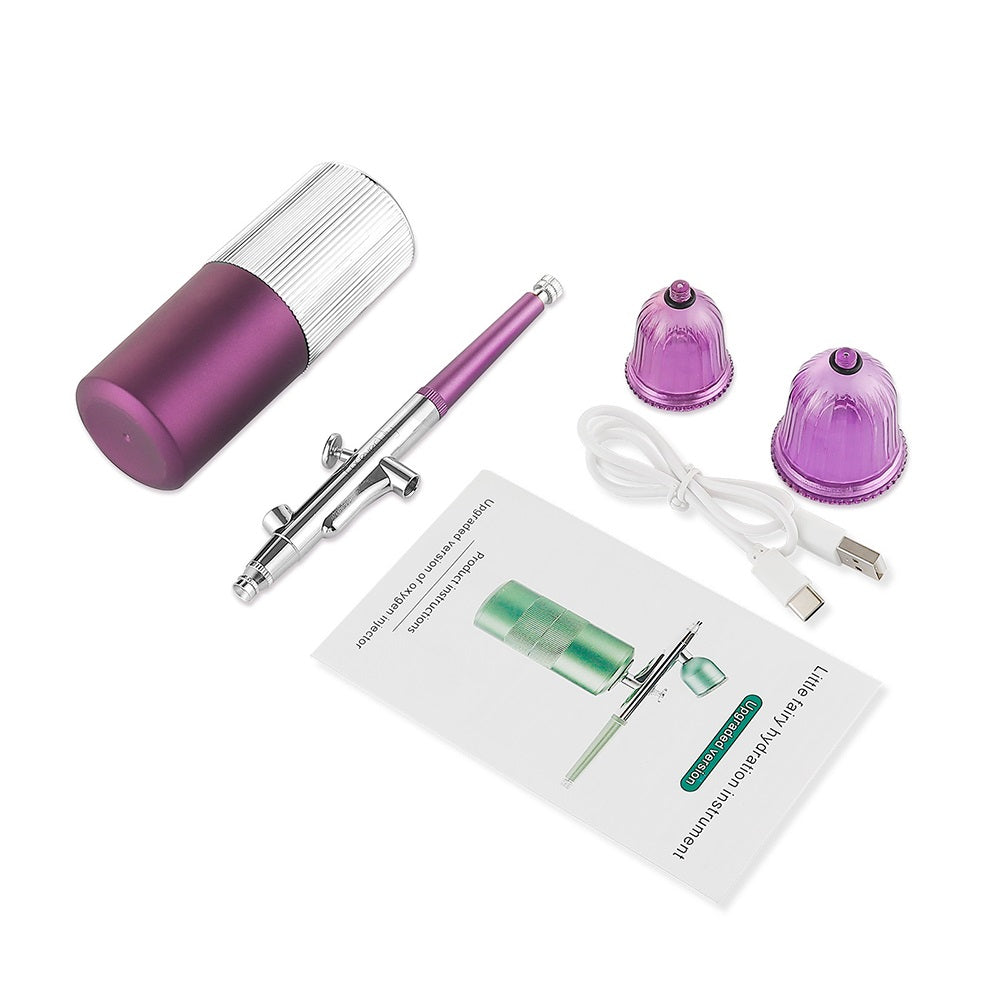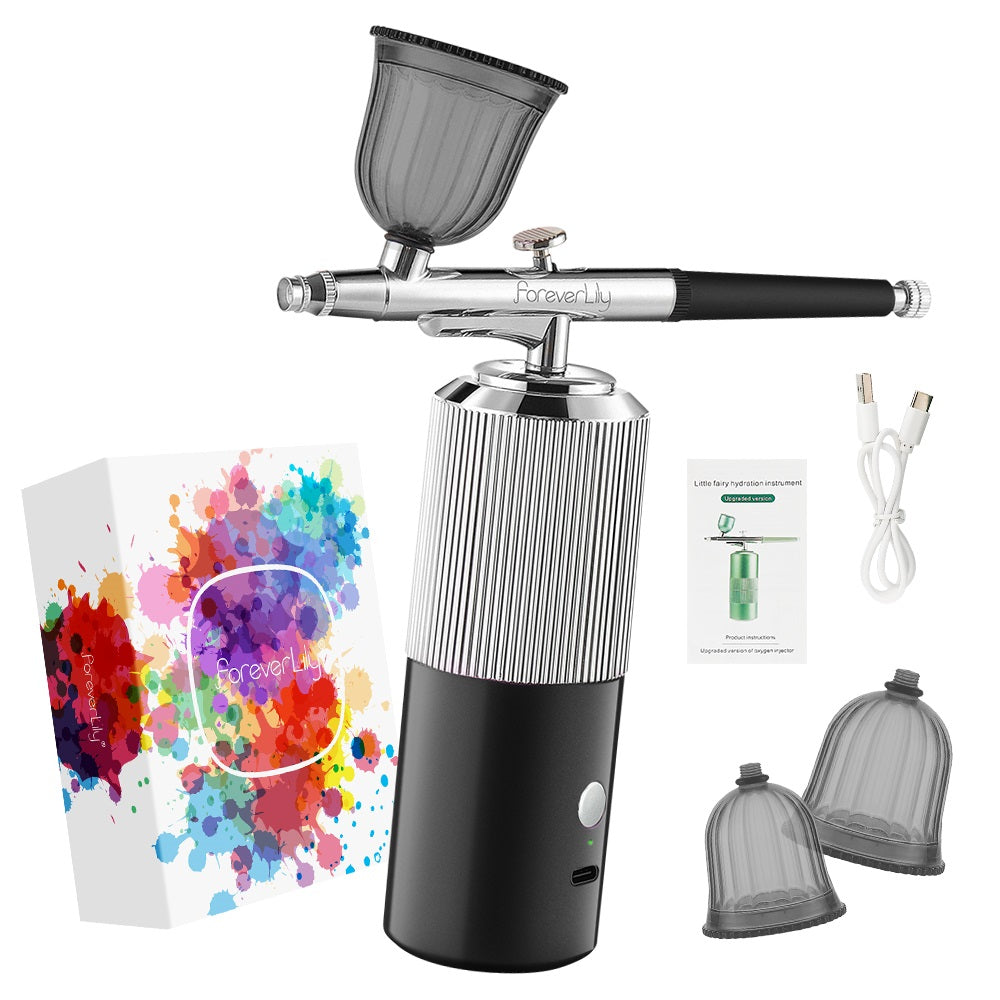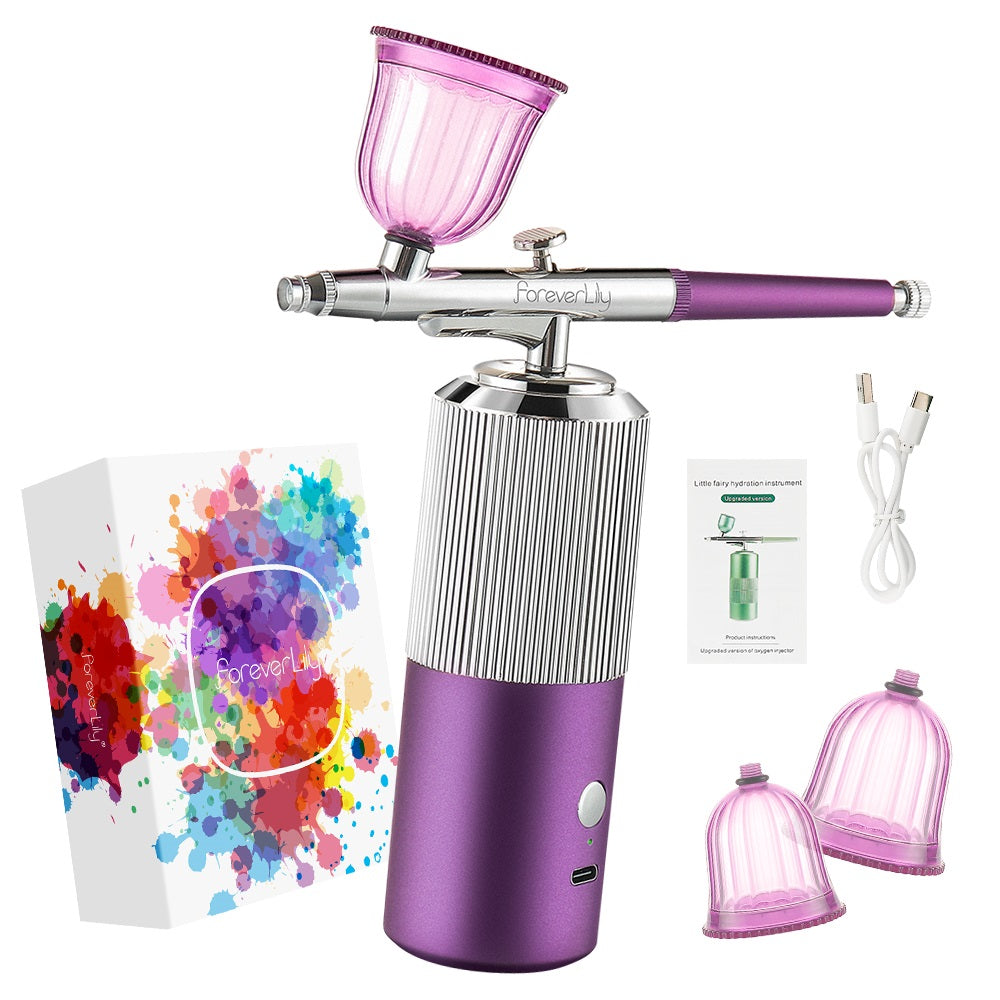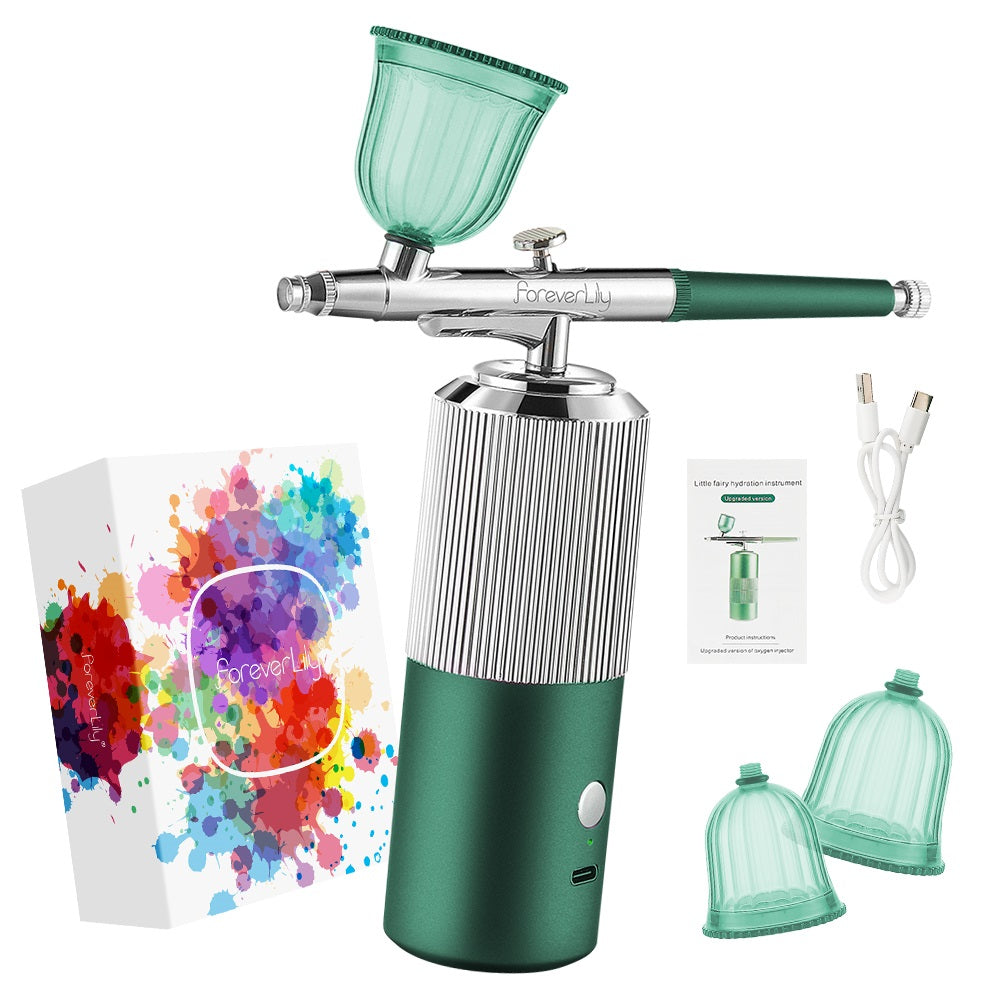 Experience the freedom of cordless precision and bring your artistic visions to life with ease!
The Cordless Mini Airbrush Kit operates by drawing a stream of air through its 0.3mm nozzle, which mixes with the liquid product (such as moisturizer or paint) in a small reservoir. When you press the trigger, a fine mist of the product is sprayed evenly onto your skin or nails, ensuring precise application for a flawless finish.

The ultimate tool for achieving professional results
Portability and Convenience
The cordless design of this mini airbrush kit allows you to use it anywhere without the hassle of cords and power outlets, making it ideal for on-the-go touch-ups or travel.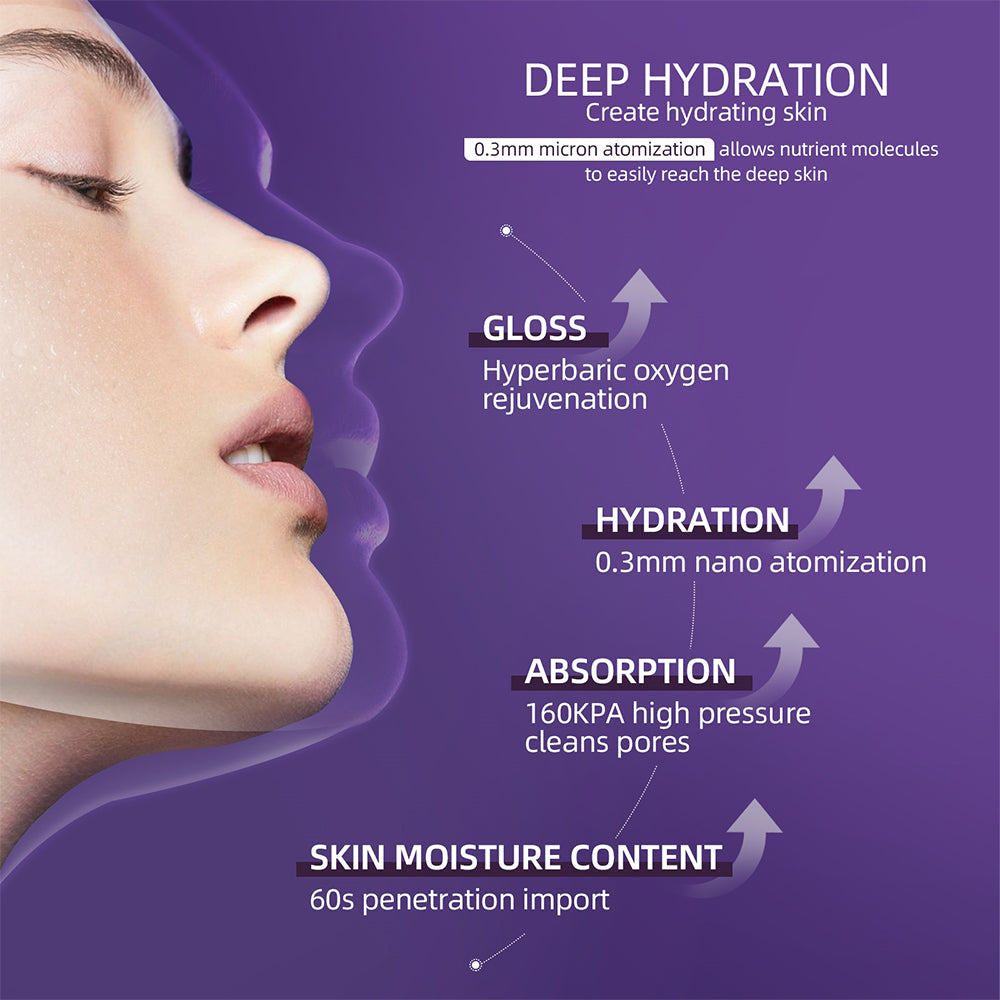 Precision and Versatility
With its 0.3mm airbrush compressor, this kit offers precise control, making it suitable for a wide range of applications, from hydrofacials to intricate nail art, ensuring professional-quality results.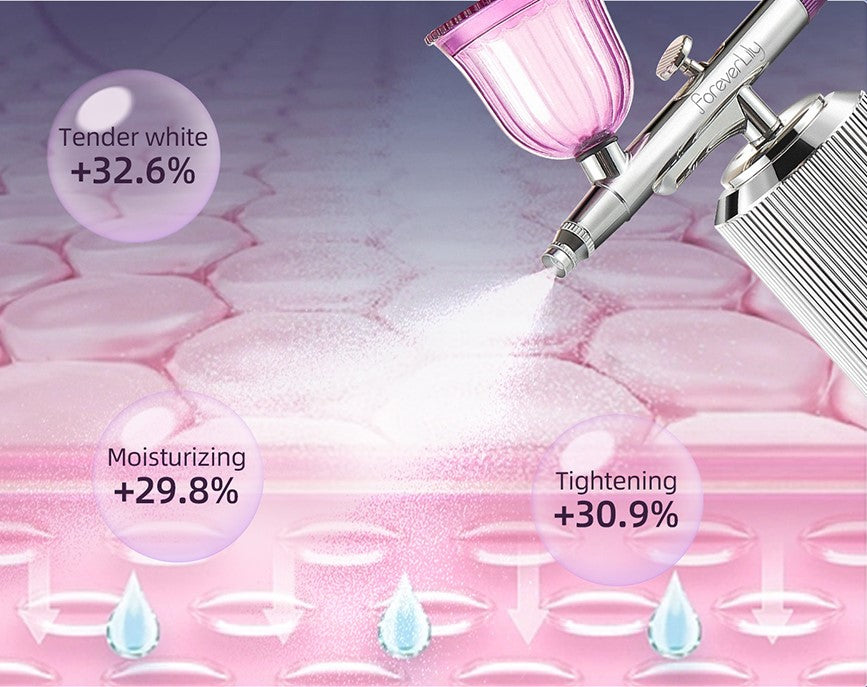 Hydration and Skincare
The airbrush can be used for moisturizing, allowing you to evenly distribute hydrating products, promoting healthier-looking skin, and enhancing the effectiveness of your skincare routine.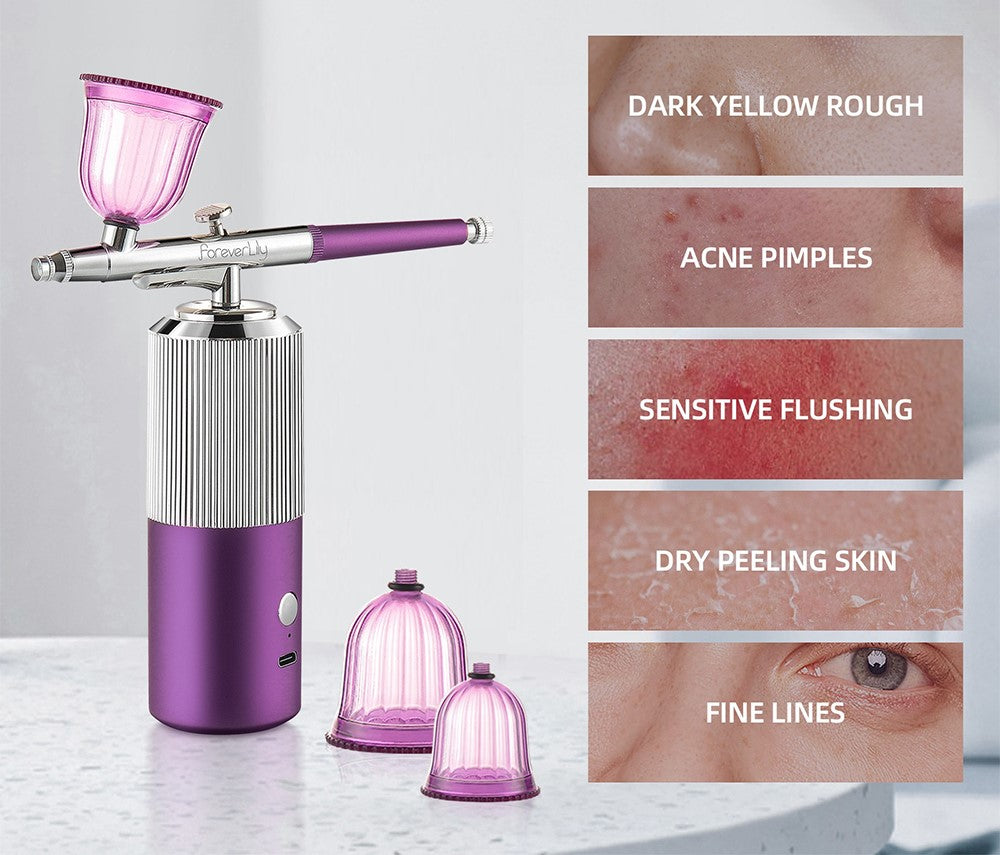 Creative Nail Art
This kit is perfect for nail enthusiasts, enabling you to create intricate and detailed nail art designs with ease, giving your nails a unique and professional appearance.
● Portability, convenience.
● Precision, fine mist.
● Versatile Applications
Give you that radiant, youthful glow you've always dreamed of!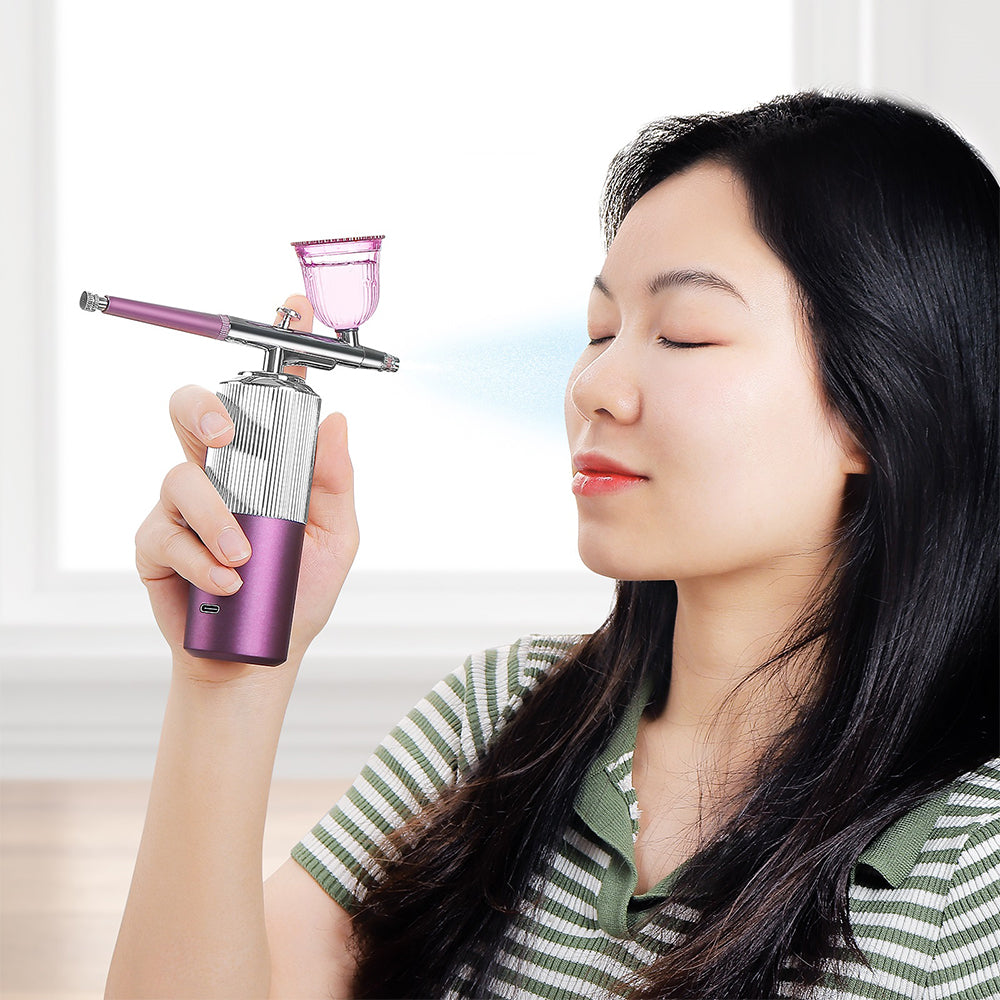 Elevate your nail game to new heights with this mini airbrush kit – your nails will be the envy of everyone!
More info
Specifications

Item Type: Portable Airbrush
Color: Black, purple, green
Material: ABS
Rated voltage: 6-7.4V
Rated power: 5V/1A
Gear: 1 gear
Air pressure: 160kPa
Battery capacity: 900mAh
Charging time: 2 hours
Use time: 30 minutes (continuous power on)
Indicator: charging (red light), fully charged (green light), working (green light)
What's in the box

1*Main Machine
1*Spray gun
2*Water Tank
1*USB Cord
1*Manual
1*Box

FAQs

Is the Cordless Mini Airbrush Kit easy to use ?

Yes, it's user-friendly, with simple controls, making it suitable for beginners and professionals alike.

How long does the battery last on a single charge ?

The battery typically lasts for several hours of continuous use, depending on the specific model and settings.

Can I use it with different skincare products ?

Absolutely ! It works bien avec a variety of skincare serums, moisturizers, and makeup products.

Is it suitable for sensible skin ?

Yes, the fine mist application is gentle and ideal for sensitive skin, minimizing irritation.

What maintenance does it require ?

Cleaning the nozzle and reservoir après each use is recommended to maintain optimal performance.

Can I adjust the spray intensity ?

Yes, many models offer adjustable pressure settings, allowing you to control l'intensité de la pression pour différentes applications.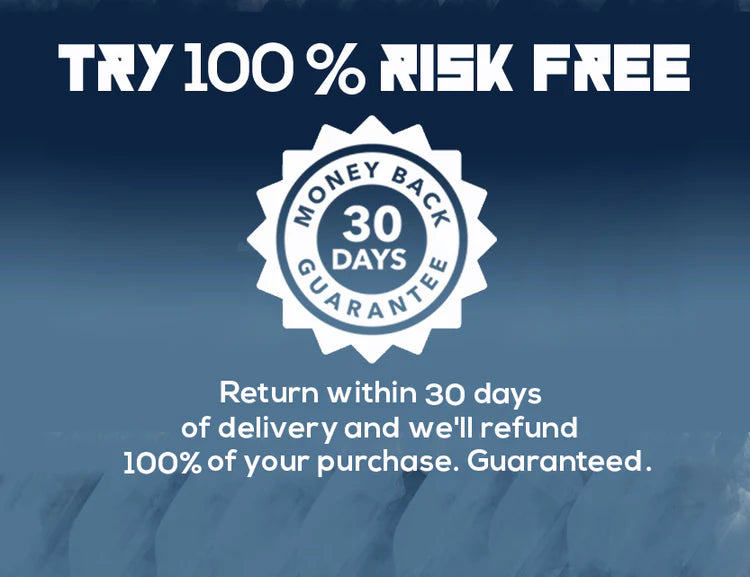 Didn't see the results you expected from our product?
You're covered by our 30 day money back guarantee. If you are unhappy with your purchase, please return merchandise and receive a full product refund for your order less any shipping and processing.