Regular price
£65.00 GBP
Sale price
£32.50 GBP
Unit price
per
Sale
Sold out
Revitalize and Refresh Your Eyes with our Cooling Jade Eye Mask Massager
This Cooling Jade Eye Mask Massager is a natural jade eye mask designed to relax and refresh tired eyes, promoting better sleep and self-care with its soothing properties. The cooling effect of the jade stones provides a spa-like experience, making it an ideal addition to your skincare routine.

View full details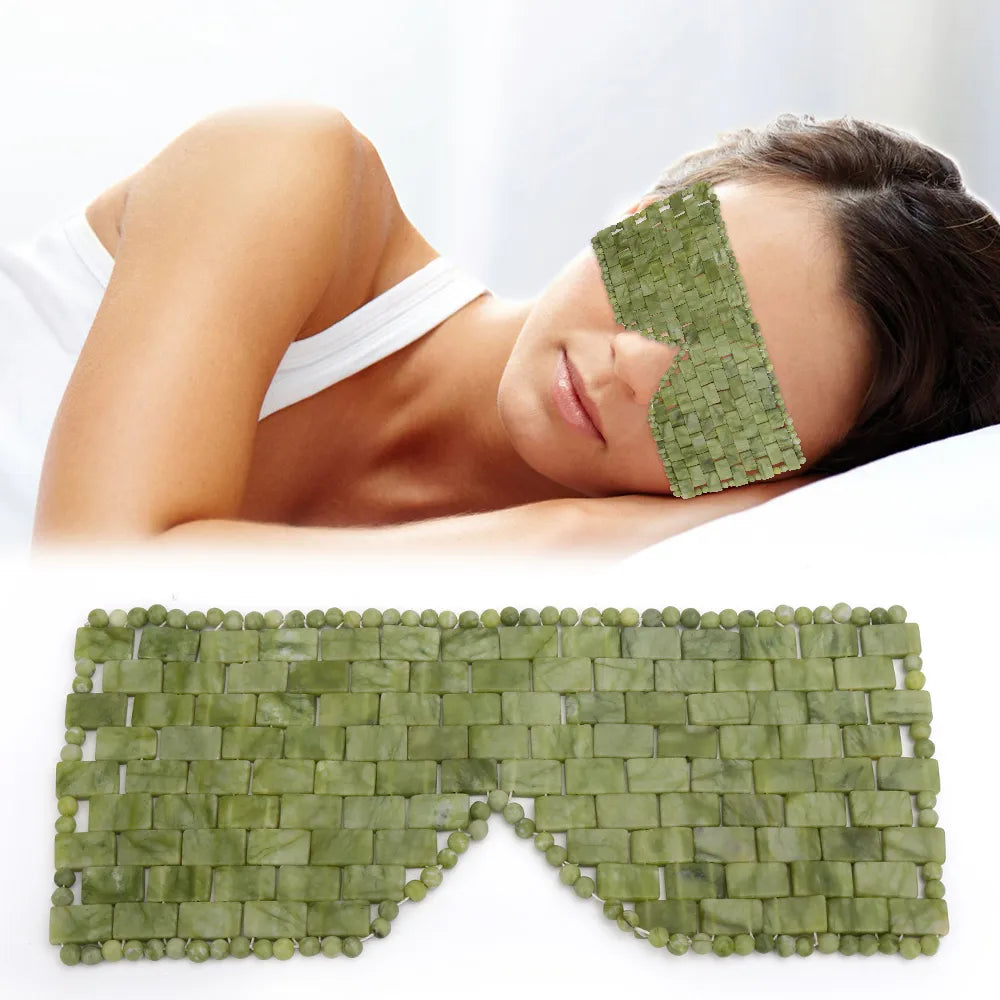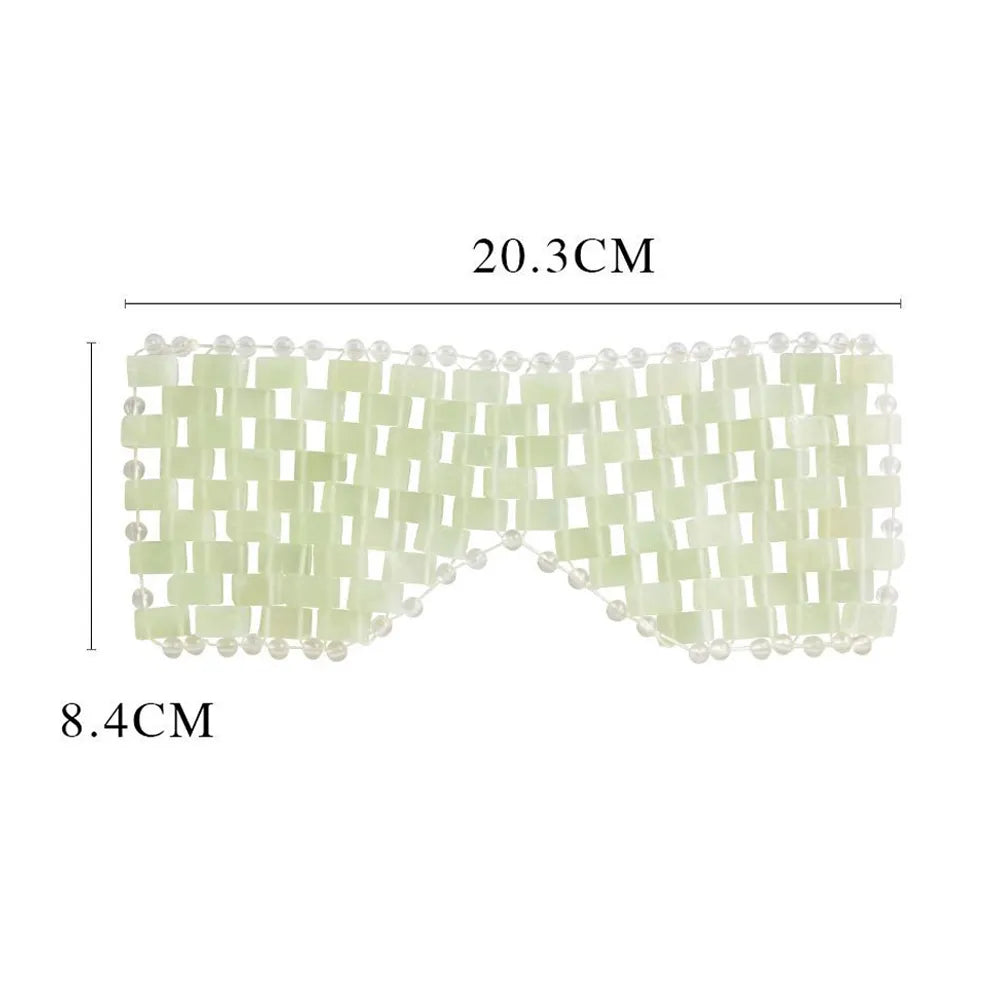 Experience the ultimate relaxation with this must-have for soothing tired eyes and achieving a rejuvenated look!
The Cooling Jade Eye Mask Massager works by utilizing the natural cooling properties of jade stones to soothe and relax the eye area. When applied, it helps reduce puffiness, relieve tension, and promote better circulation, resulting in refreshed and rejuvenated eyes.
Discover the natural healing power of jade stones in our eye mask
Reduced Eye Puffiness
The Cooling Jade Eye Mask Massager effectively reduces eye puffiness by applying the cooling jade stones, helping you achieve a more refreshed and awake appearance.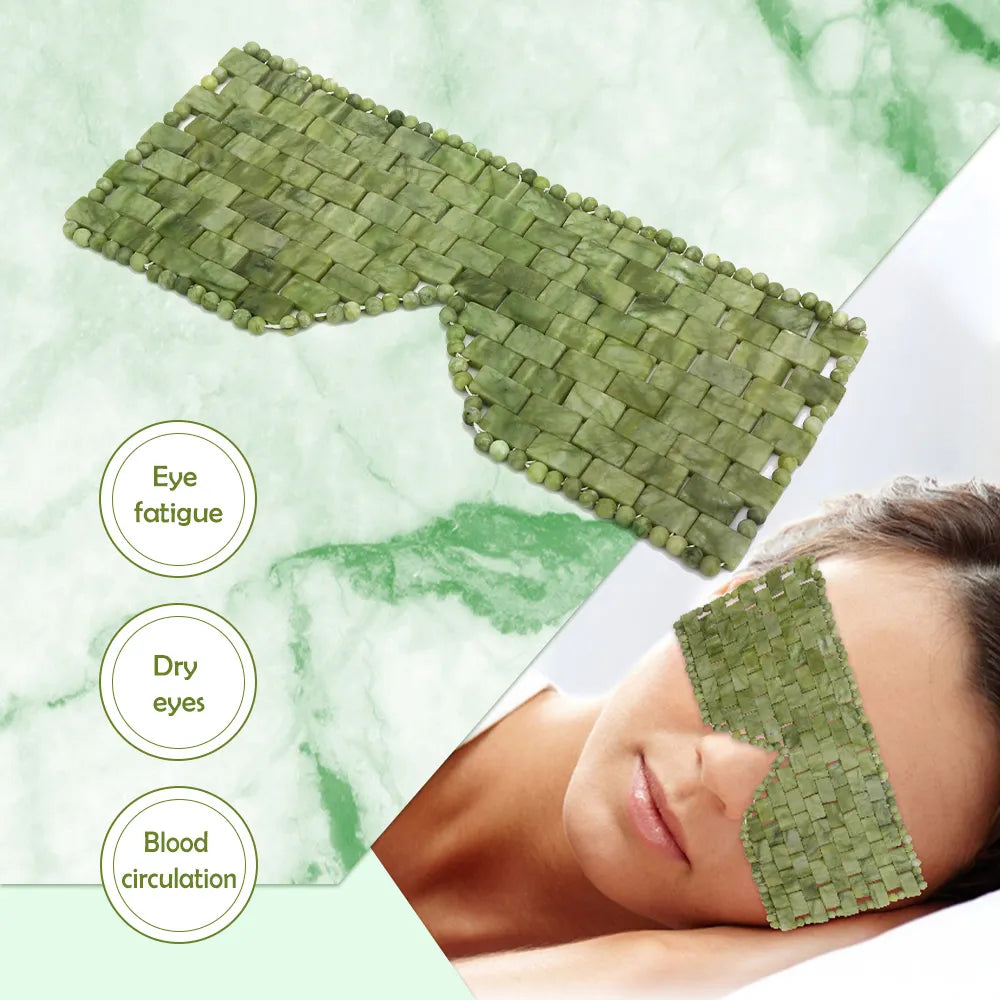 Relaxation and Stress Relief
This eye mask provides a calming and soothing experience, helping to alleviate stress and tension around the eyes, making it ideal for relaxation and self-care.
Enhanced Sleep Quality
By promoting relaxation and reducing eye strain, this jade eye mask can contribute to better sleep quality, ensuring you wake up feeling more rested and revitalized.
Natural Skincare
Jade stones are believed to have natural skincare benefits, promoting healthy-looking skin and improving the absorption of skincare products when used in conjunction with the mask, contributing to an overall improved complexion.
● Cooling Jade Stones
● Eye Mask Massager
● Sleep and Self-Care
Transform your bedtime routine into a luxurious spa experience
Wash your face with clean water, you can also use some skin care product before

When you need cold therapy, put it in the refrigerator for 10-15 minutes before using

When you need hot therapy, The jade face mask can also be heated in hot water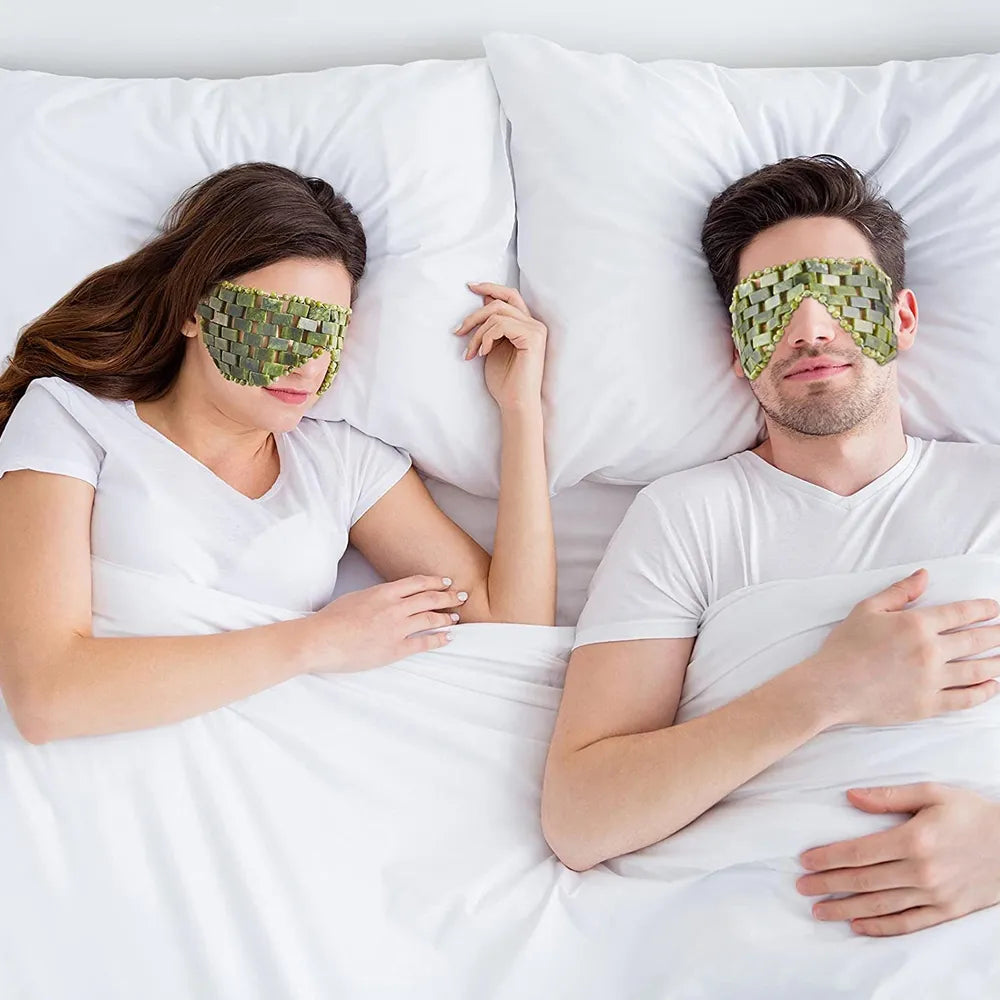 Invest in your self-care journey with this incredible tool – the Cooling Jade Eye Mask Massager – and say goodbye to eye fatigue and hello to radiant, refreshed eyes!
More info
Specifications

Material: 100% Natural jade
Function: Eye massager Therapy
Size: #1-24.5*9.5cm/ #2-20.3*8.4cm
Usage: Sleeping mask, massager mask
Weight: #1-210g/ #2-110g
FAQs

How do I use the Cooling Jade Eye Mask Massager?
Simply place the mask in the refrigerator for a cooling effect, then apply it gently over closed eyes for a soothing experience.

Can I use this eye mask daily?
Yes, it's safe for daily use, and many users find it beneficial as part of their regular self-care routine.

Does the jade stone have any skincare benefits?
Yes, jade is believed to promote skin health by improving circulation and aiding in the absorption of skincare products.

Is this eye mask suitable for all skin types?
Yes, it's suitable for all skin types and can be especially helpful for those with tired or puffy eyes.

How long should I use the mask for each session?
We recommend using the mask for about 15-20 minutes per session to experience the best results.

Can I clean the jade eye mask?
Yes, you can clean it with a damp cloth or mild soap. Make sure to dry it thoroughly before storing it for future use.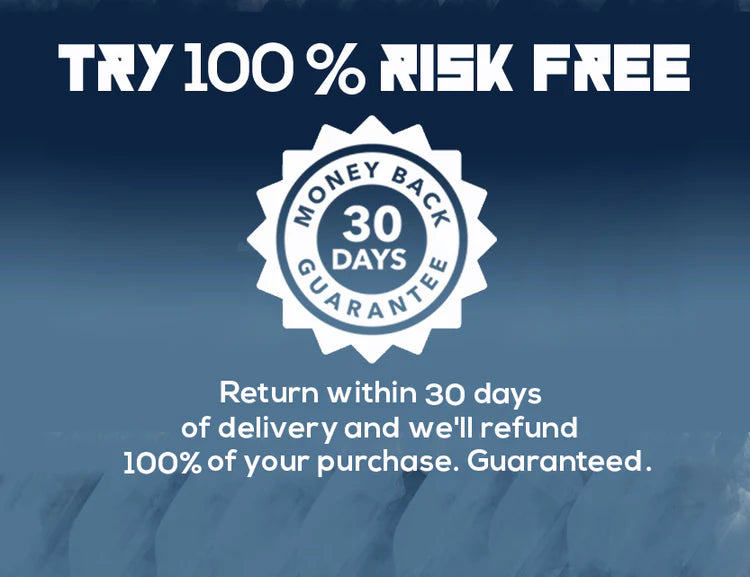 Didn't see the results you expected from our product?
You're covered by our 30 day money back guarantee. If you are unhappy with your purchase, please return merchandise and receive a full product refund for your order less any shipping and processing.