Regular price
Sale price
£24.95 GBP
Unit price
per
Sale
Sold out
Revitalizing 24K Gold Collagen Eye Masks for Youthful Eyes - 60pcs
These 24K Gold Collagen Eye Masks are a luxurious solution to combat dark circles and puffiness while promoting anti-aging and moisturizing benefits. Each pack includes 60 soothing seaweed-infused patches for rejuvenated and refreshed eyes.

View full details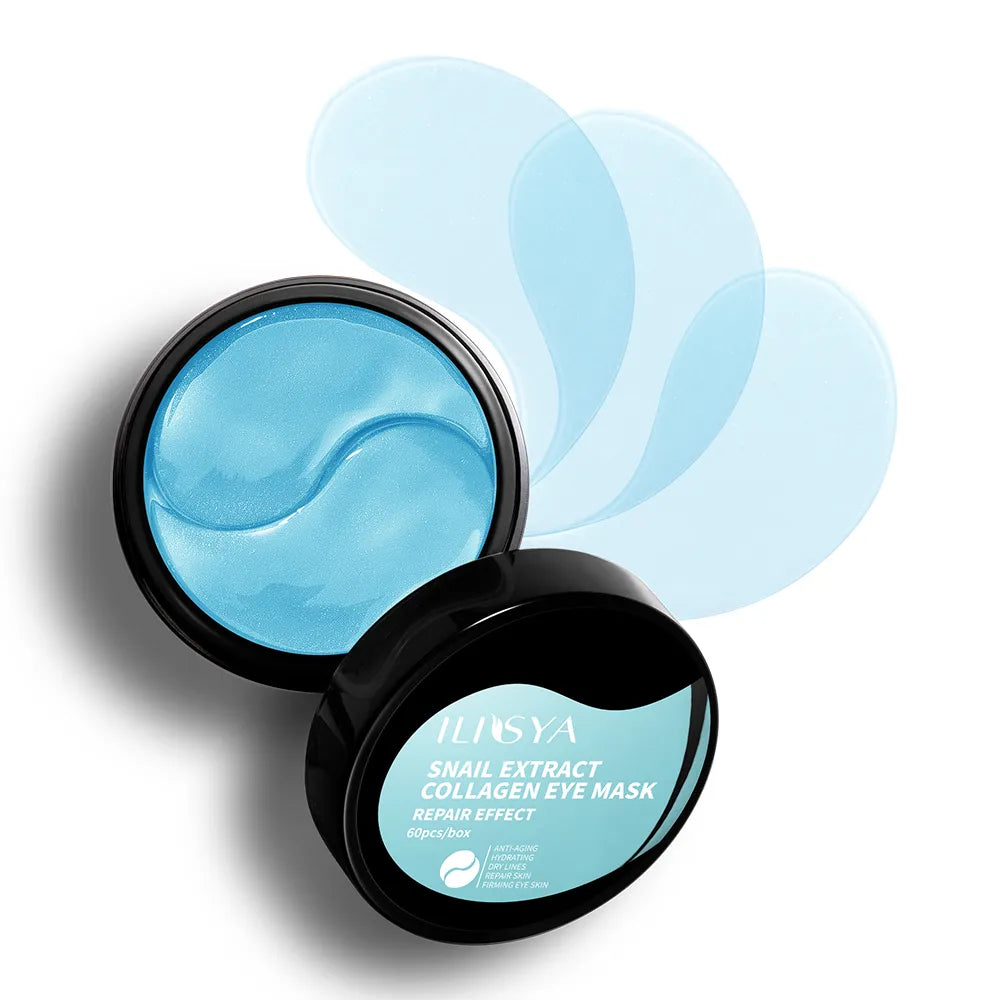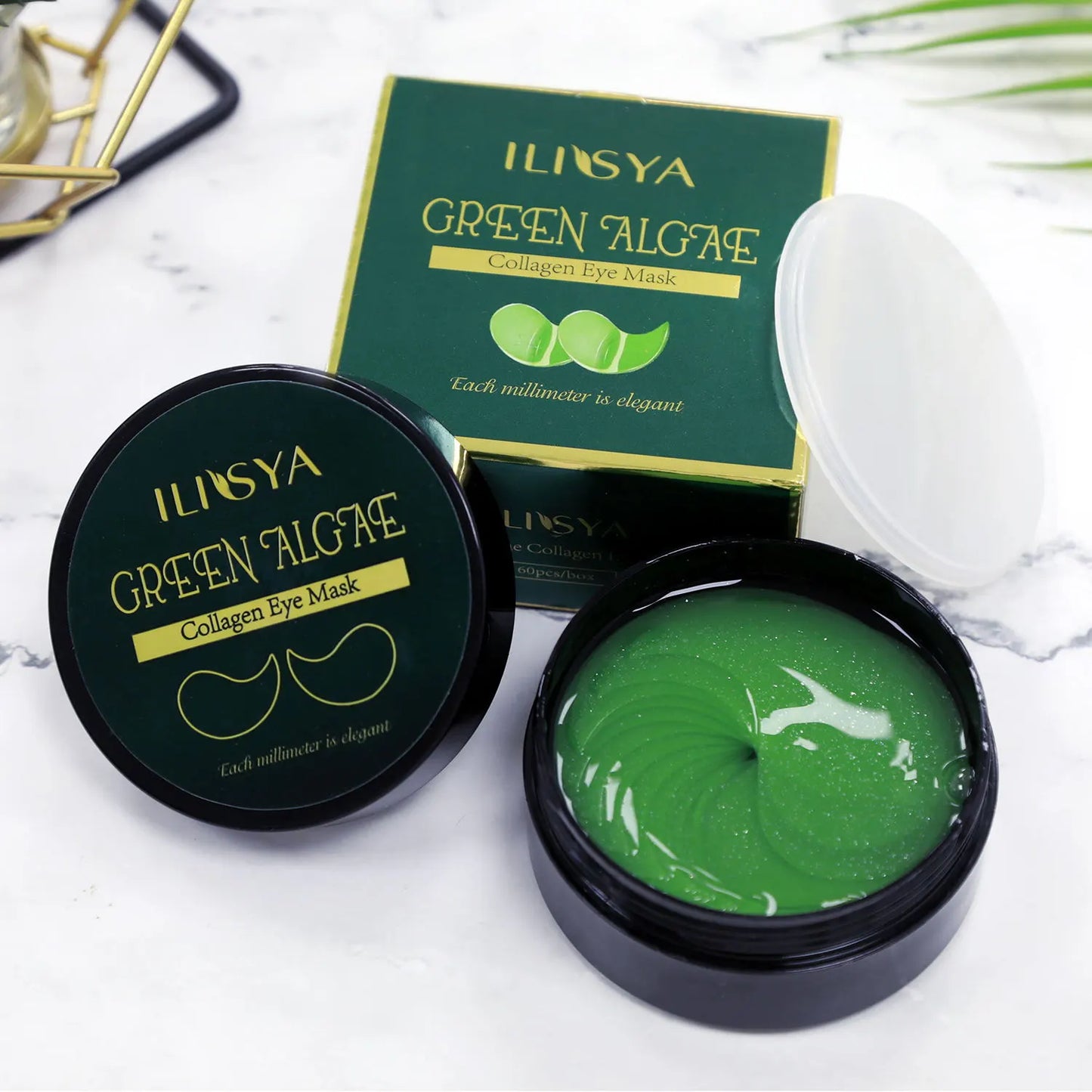 Experience the magic of Collagen Eye Masks, your secret weapon against stubborn dark circles
These 24K Gold Collagen Eye Masks work by delivering a potent blend of collagen, 24K gold, and seaweed extract directly to the under-eye area. This combination helps reduce puffiness, diminish dark circles, and promote skin elasticity and hydration, leaving your eyes looking refreshed and revitalized.
Say goodbye to tired-looking eyes and hello to a youthful, radiant gaze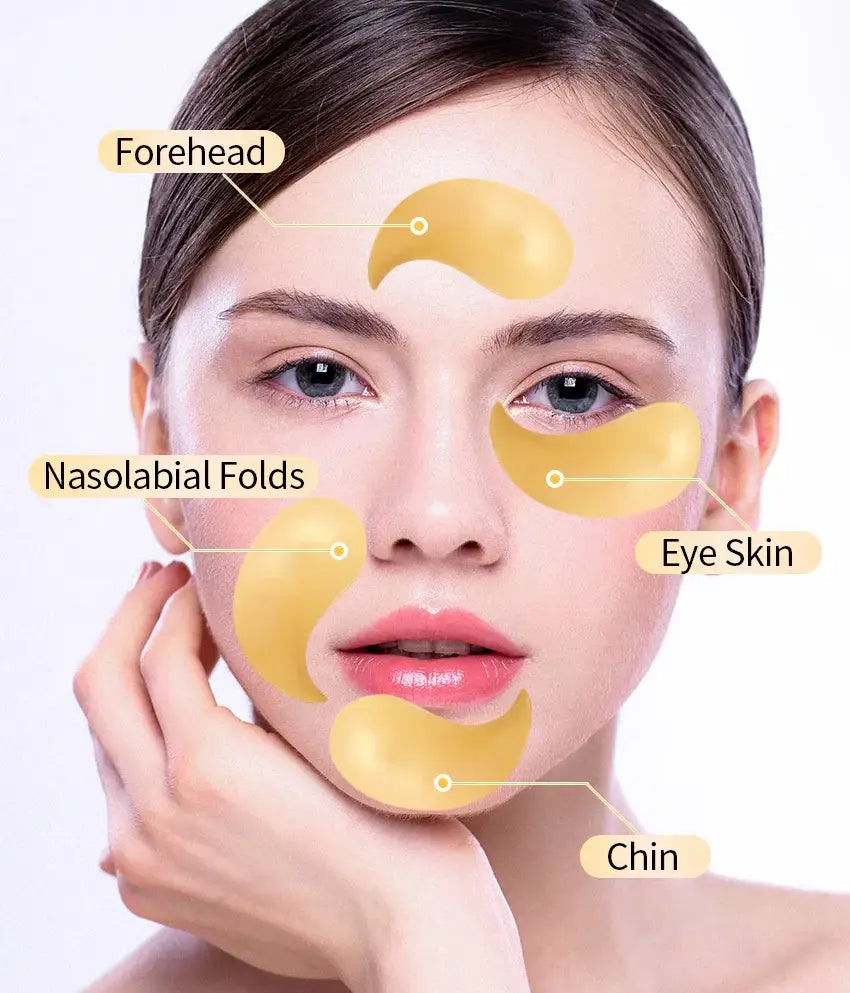 Dark Circle Reduction
These eye masks effectively reduce the appearance of dark circles, giving you a brighter and more youthful eye area.
Puffiness Relief
They help combat under-eye puffiness, making your eyes appear more awake and refreshed.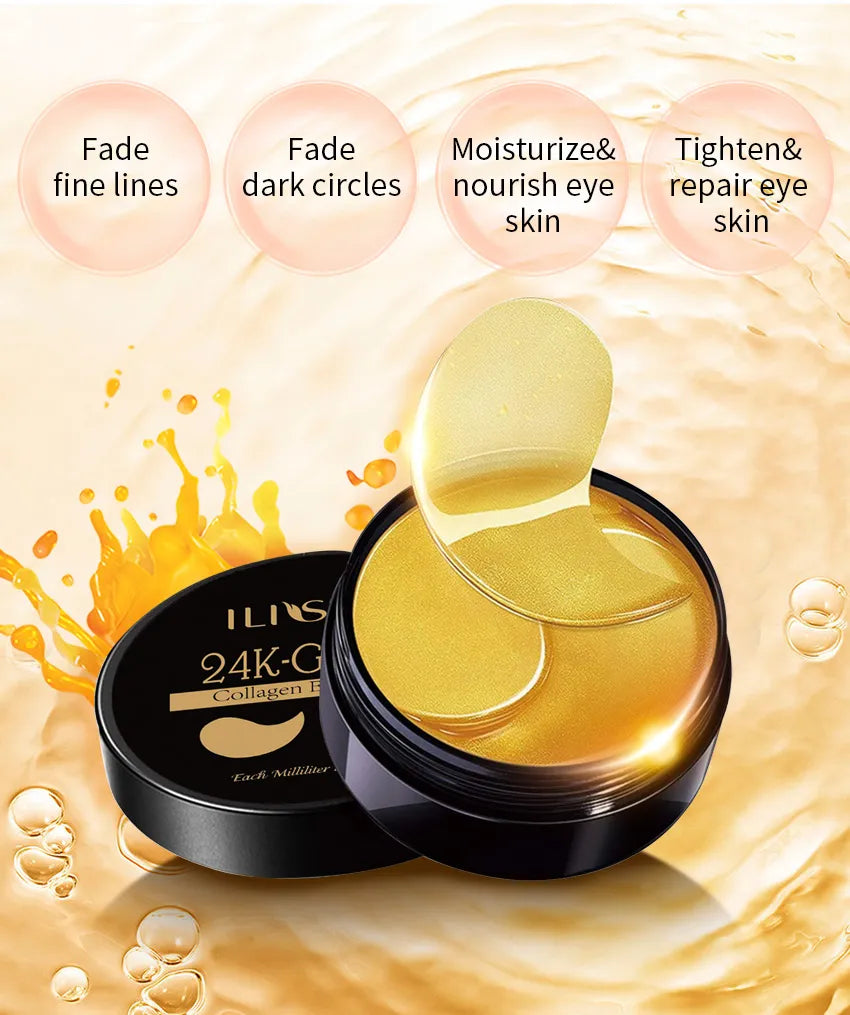 Anti-Aging Properties
The inclusion of collagen and 24K gold promotes skin elasticity, reducing the visibility of fine lines and wrinkles.
Hydration and Moisturization
The seaweed extract and moisturizing properties of these masks leave your skin deeply hydrated, ensuring a smoother and suppler complexion around your eyes.
● Hydrating and Nourishing
● Anti-Aging Benefits
● Dark Circle Defense
Before

After
Reduce fine lines and rejuvenate your delicate eye area!
After cleaning the face, take out the eye mask

Apply it to the skin under the eyes and other dry and dehydrated parts

After 15-30 minutes, remove it.Massage the skin until the nutrients are totally absorbed.
Elevate your skincare routine and indulge in ultimate luxury with these collagen-infused, moisturizing eye masks!
More info
Specifications

Net Content: 4.23 OZ/120g
Specification: 60pcs/box
Quality Guarantee Period: 3 years
Suitable for Skin: all skin types
Main Ingredients:

Hydrolyzed Collagen:moisturize, tighten and repair the skin, fade fine lines and keep the skin smooth.
Gold Extract:contain gold extract and make the skin delicate and tender.
Sodium
Hyaluronate:hydrate and nourish the skin, lock water.
What's in the box

60pcs * Collagen Eye Mask
FAQs

How often should I use these eye masks?

For best results, use them 2-3 times a week.

Are these masks suitable for sensitive skin?

Yes, they are gentle and suitable for most skin types, including sensitive skin.

Can I use them in the morning before makeup?

Absolutely! These masks can prep your under-eye area for smoother makeup application.

How long should I leave the eye masks on?

Leave them on for 20–30 minutes to allow the ingredients to work effectively.

Do these masks contain real gold?

Yes, they contain real 24K gold flakes known for their skin-rejuvenating properties.

Can I refrigerate the masks for a cooling effect?

Yes, refrigerating them before use can enhance the soothing and de-puffing effect on your eyes.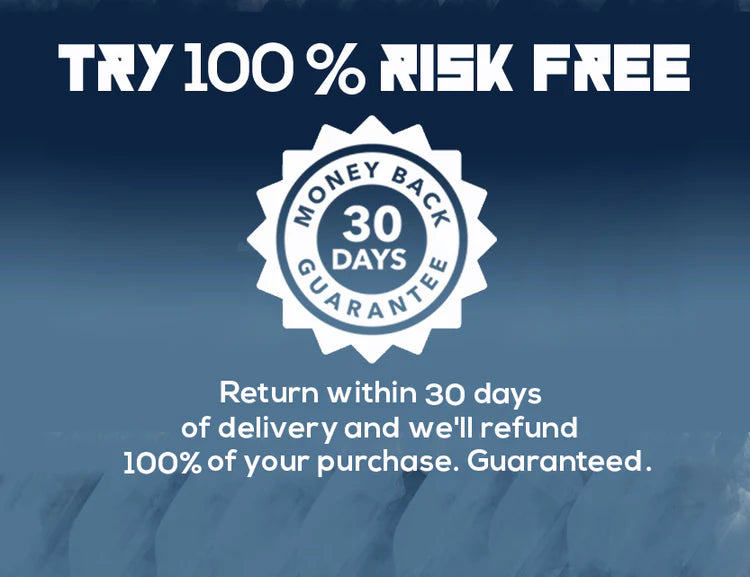 Didn't see the results you expected from our product?
You're covered by our 30 day money back guarantee. If you are unhappy with your purchase, please return merchandise and receive a full product refund for your order less any shipping and processing.