Regular price
£29.99 GBP
Sale price
£18.95 GBP
Unit price
per
Sale
Sold out
View full details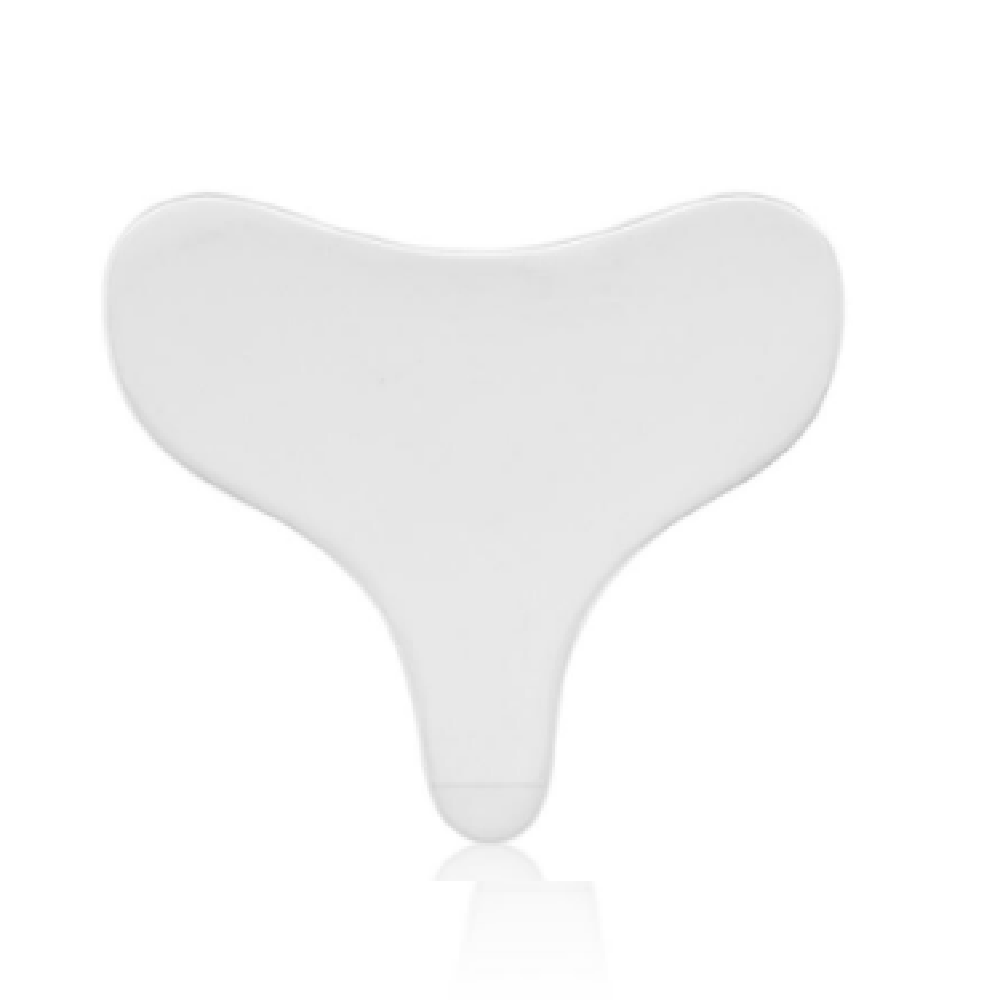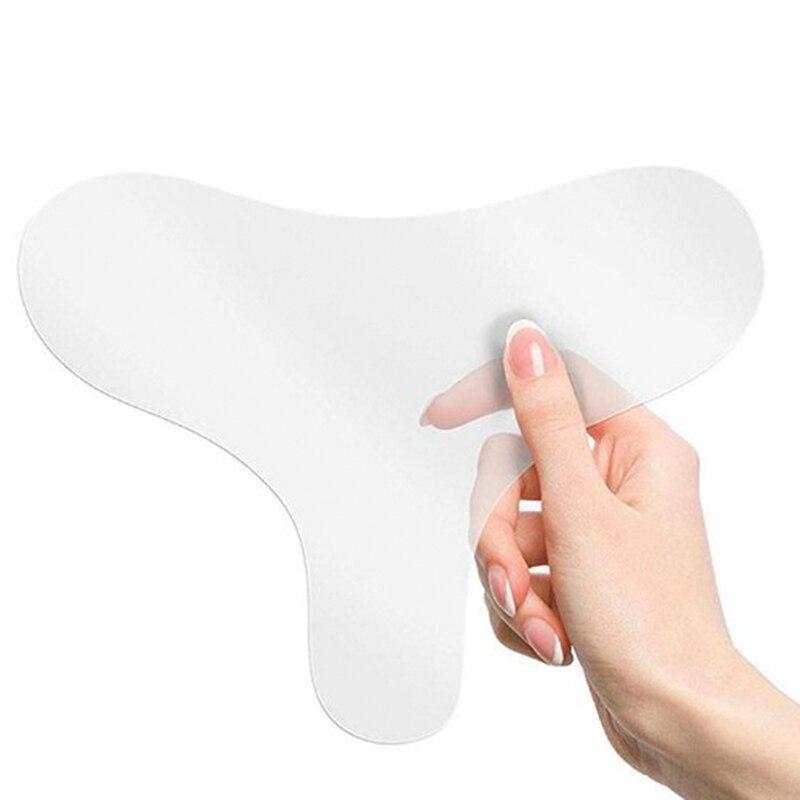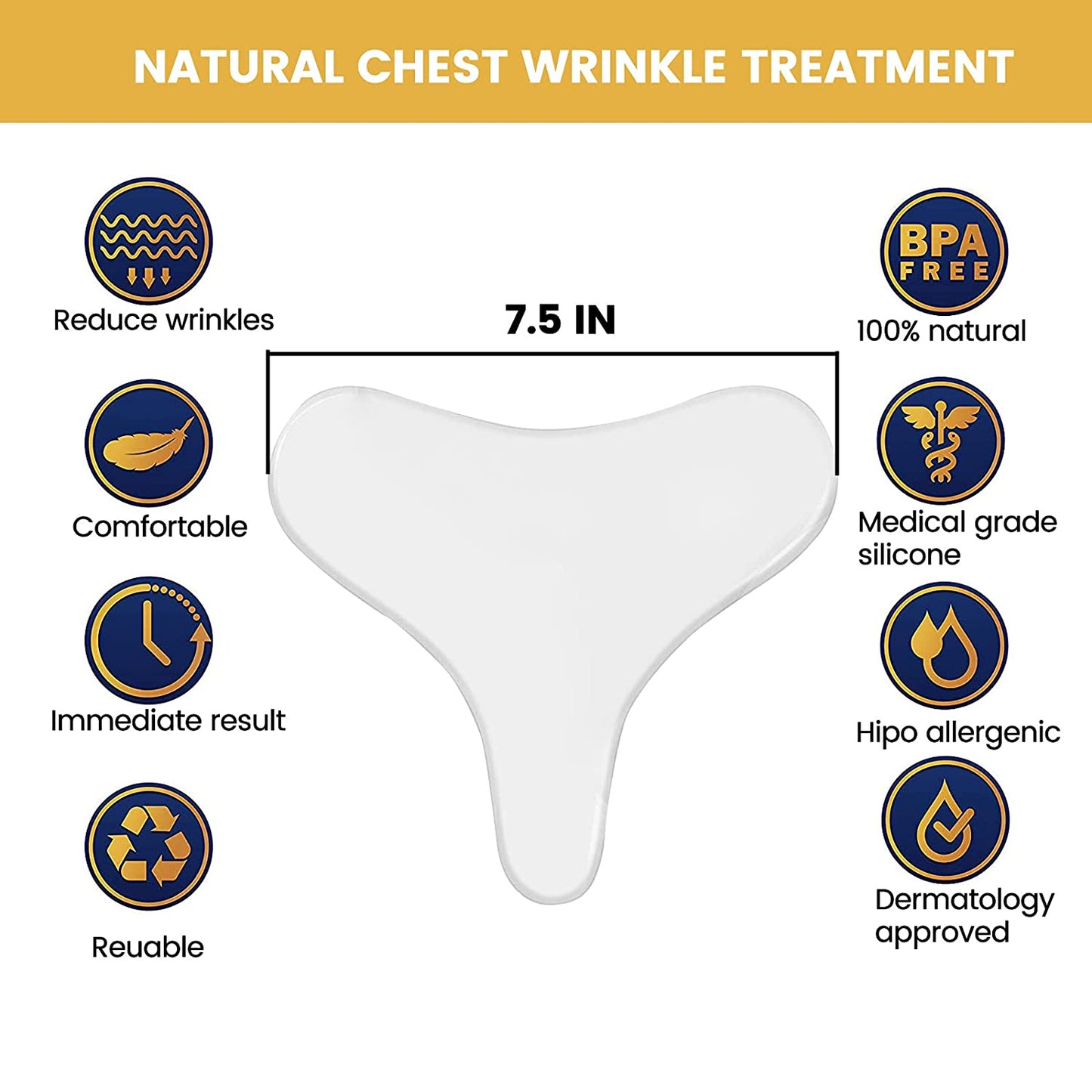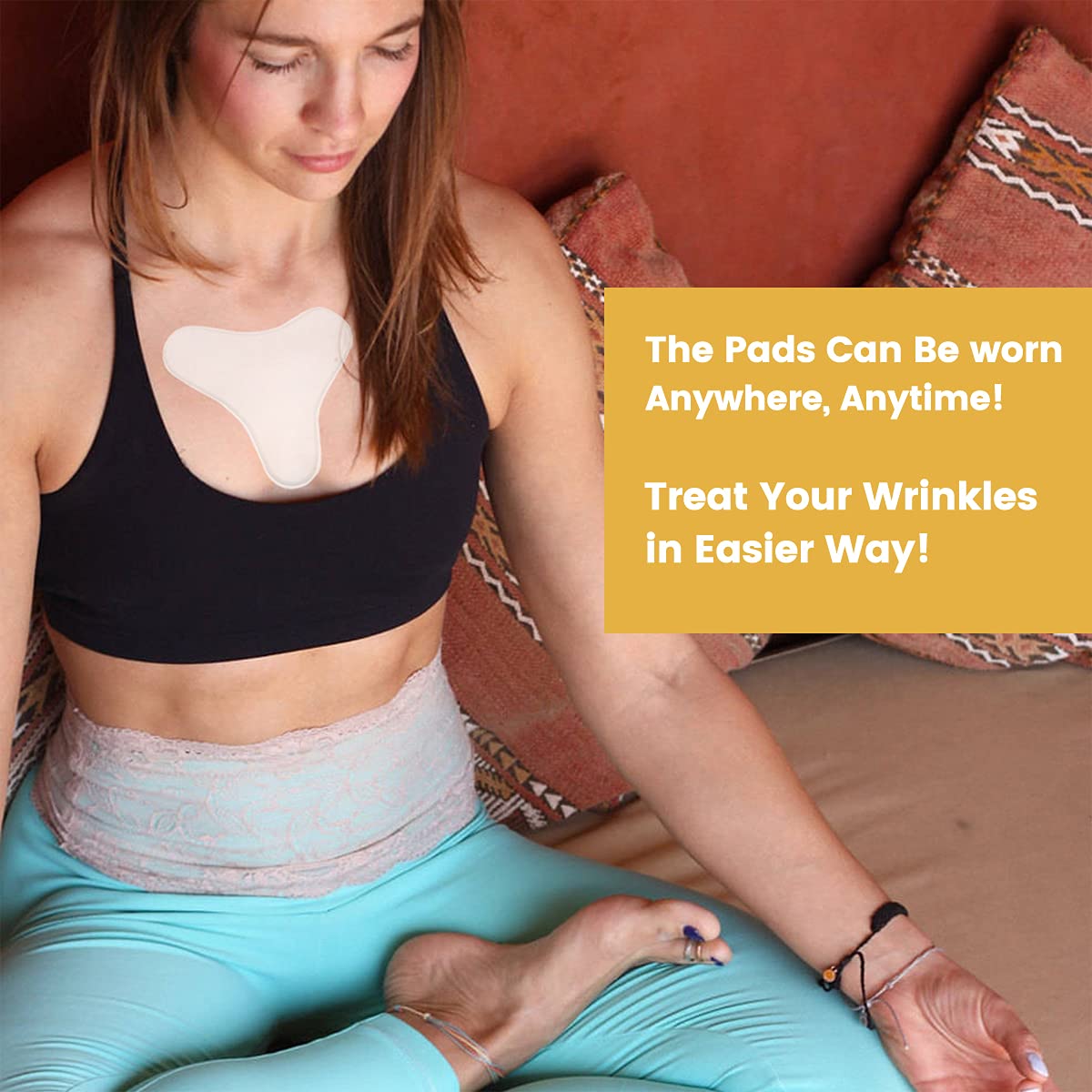 The science behind our Anti Wrinkle Chest Pad
Before Treatment

Skin is dehydrated, saggy and wrinkled due to side sleeping, loss of moisture and elasticity.

During Treatment

The Elegantfully Silicone Pad holds skin firm and creates a microclimate, locking in moisture and allowing the covered skin to plump up.

After Treatment

Skin is firm and wrinkles are visibly reduced. With continued use, skin is trained to hold, firm and collagen levels are also boosted over time.
Frustrated with what your chest looks like?
There is no reason to be anymore. We've come up with the best solution that you will absolutely love and recommend to all of your friends.
Working while you sleep
Nothing easier! Put the Anti-Wrinkle Chest Pad on your chest before you go to bed and you will be surprised after you wake up, no single wrinkle will be left!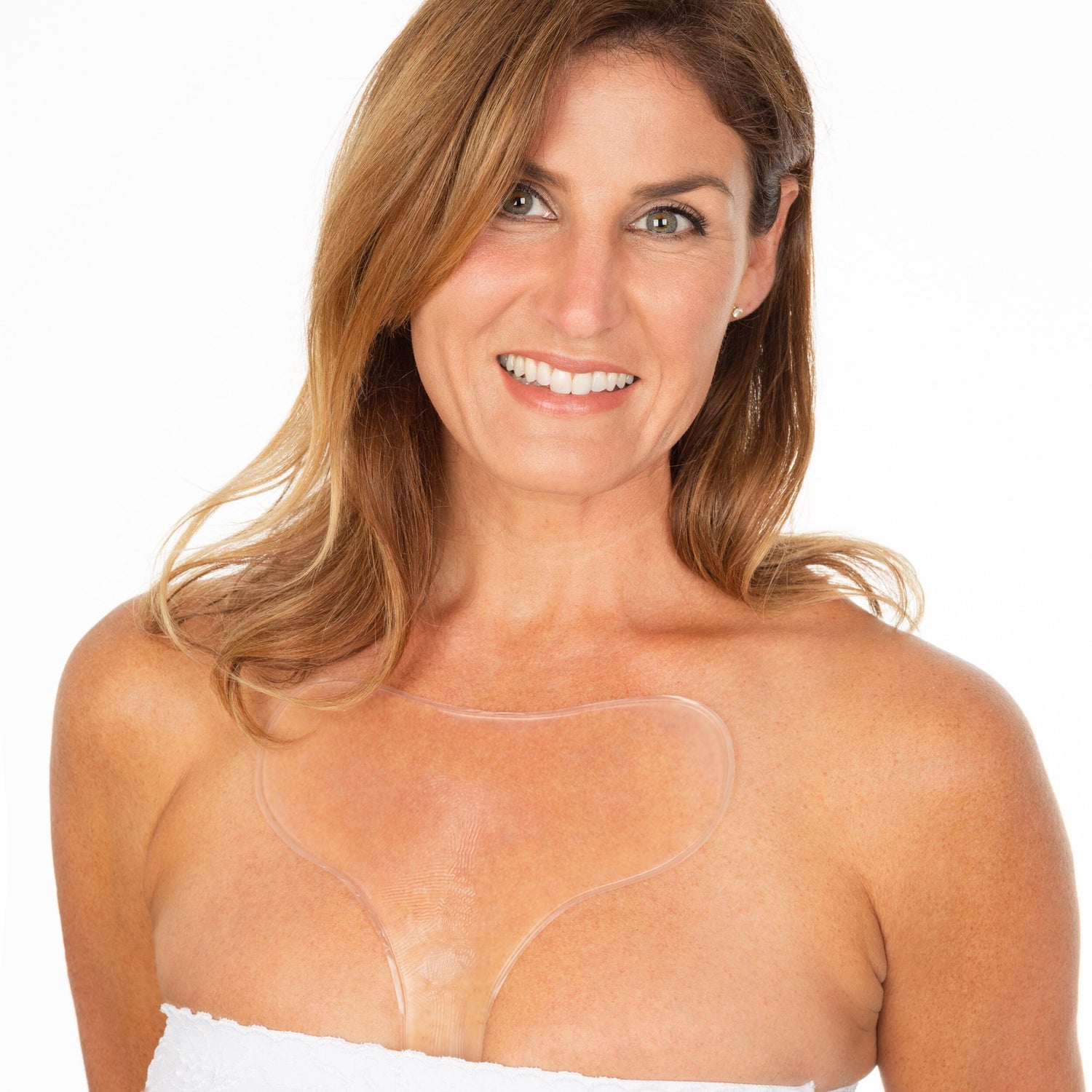 Having a beautiful chest is possible now with the Anti Wrinkle Chest Pad
Our Anti Wrinkle Chest Pad will give you the possibility to have the chest that you have always dreamed of, without any demand of a doctor's visit, the use of painful needles, the possibility of side effects, or the recuperation time that surgery entails.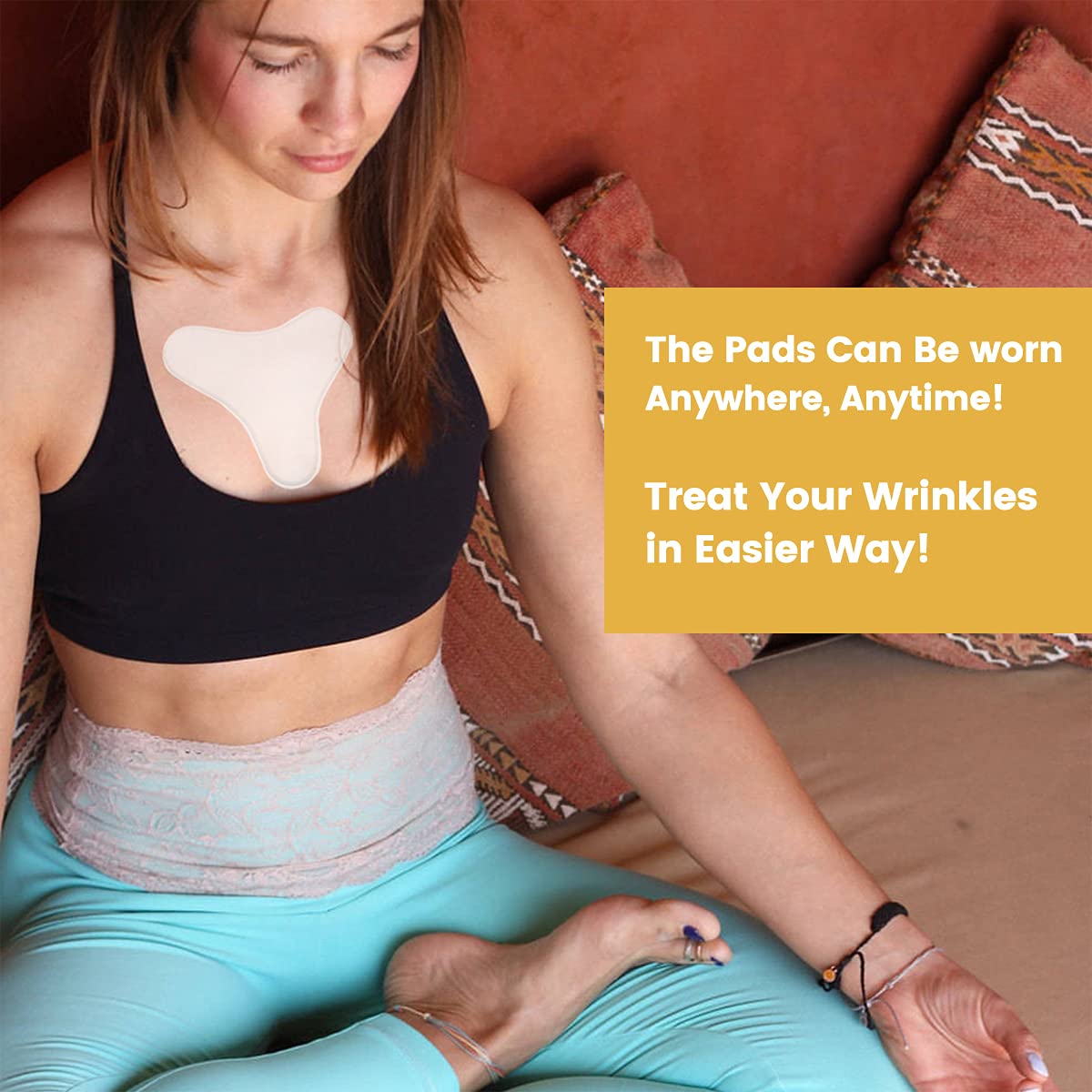 Anywhere, anytime
Beauty sleep isn't only enjoyed at night sleep. Use Silicone Chest Pads - night or day - whenever you have some private time to treat and smooth out your pesky chest wrinkles.
Making your chest look its best in 4 steps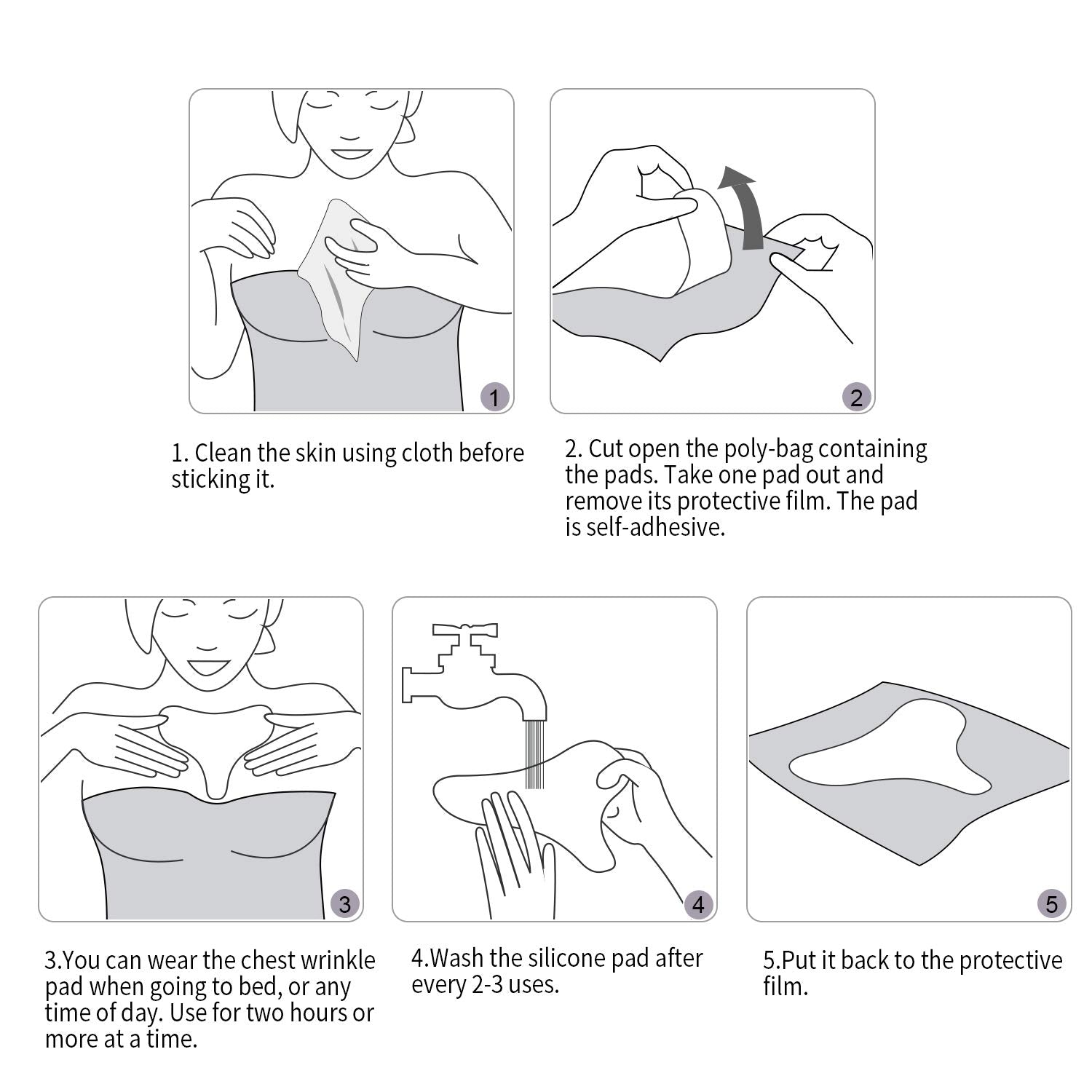 Easy and simple to use.
STEP 1. 
Thoroughly cleanse and dry your skin before applying the power patch for lasting adhesion and best results.

STEP 2.
Gently remove the plastic film and position the translucent, self-adhering patch on your chest and cleavage as illustrated.

STEP 3. 
Wear the patches for 6-8 hours while sleeping or for a few hours for a quick boost.

STEP 4. 
After use, place patches on the enclosed storage shield. Rinse patches with water and a clear cleanser as desired.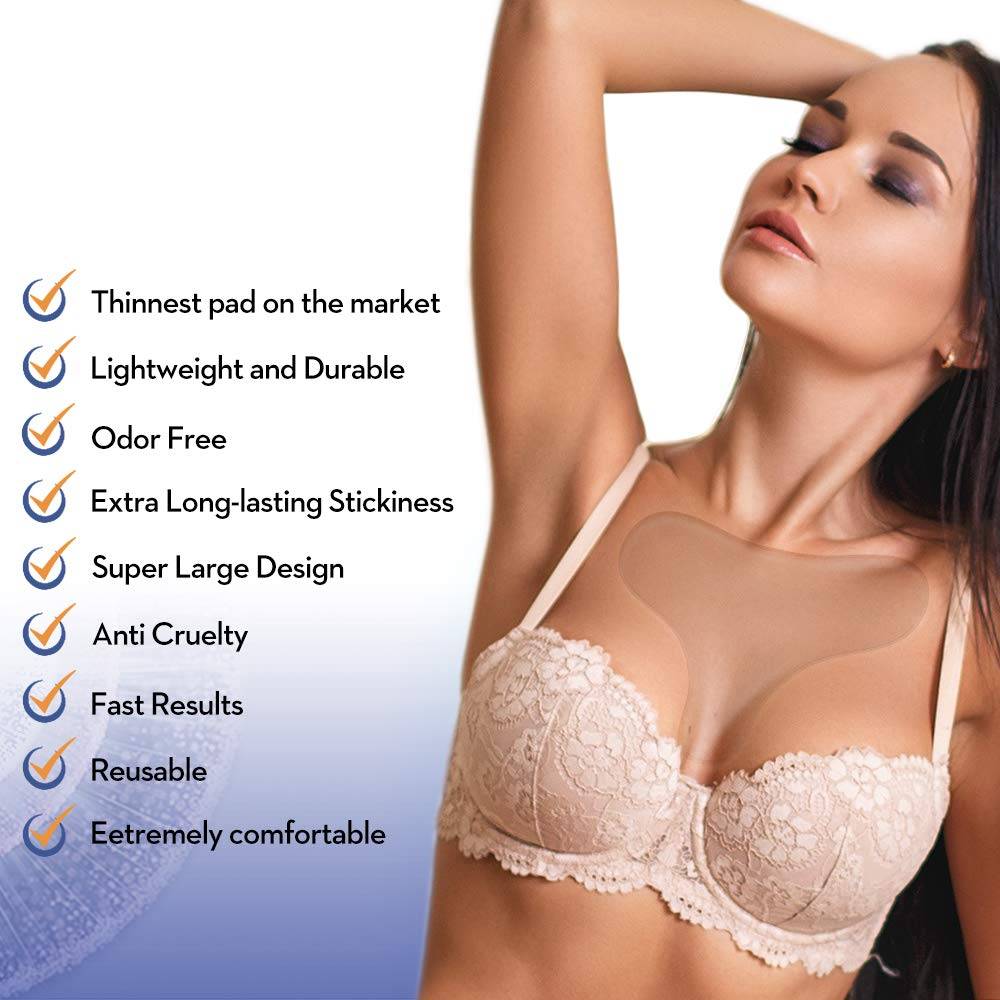 The smart choice
Due to the many advantages of our Anti Wrinkle Chest Pad, Numerous ladies have trusted our product, and they have never looked back.
Be one of them and make the smart choice now!
- Evie, 57

- Alice, 45

- Emma, 36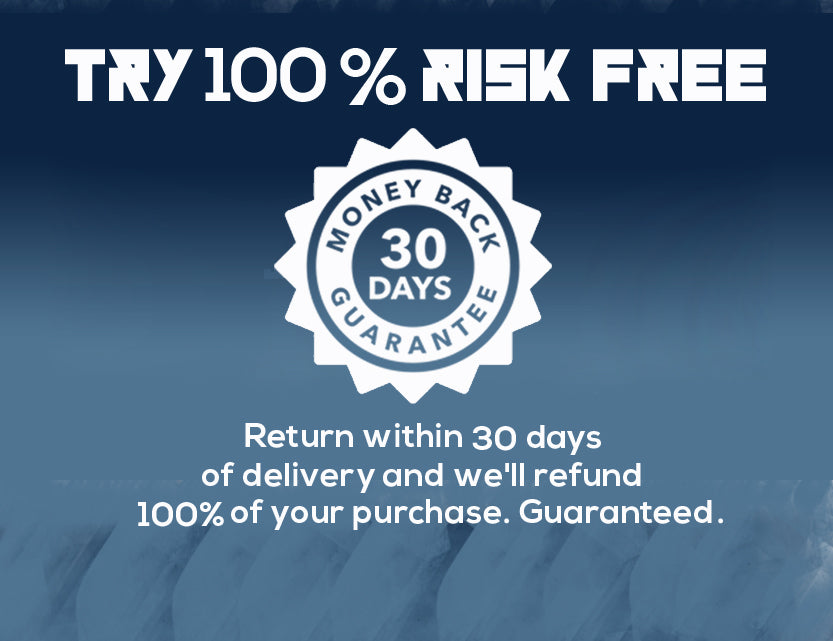 Didn't see the results you expected from The Anti Wrinkle Chest Pad?
You're covered by our 30 day money back guarantee. If you are unhappy with your purchase, please return merchandise and receive a full product refund for your order less any shipping and processing.
Common Questions
How long until I see results?

Our Anti Wrinkle Chest Pad gives quick results, use it at night before you go to sleep, in the morning wrinkles should be gone.
When and how to use Anti Wrinkle Chest Pad?

As mentioned above, you should use it at night before going to bed, and for best results, the skin should be clean, dry, and completely devoid of any product or moisturizer.

Please lay as flat as possible while applying chest stickers. It works best to lay on your back since more of the chest patch's surface is in touch with your skin.
Is Anti Wrinkle Chest Pad reusable?

It is reusable and washable. Normally it can last for use for about 6 months.
How can I wash Anti Wrinkle Chest Pad?

To get rid of exfoliated skin cells that can interfere with adherence, wash the mat after two to three uses or anytime it starts to lose its viscosity. Make circles on the sticky surface using your fingers and soap devoid of oils, emollients, and moisturizers. Please avoid being too forceful to avoid damaging the delicate adhesive coating. The anti-wrinkle sticker should be placed with its adhesive side facing up, placed in a box to air dry, and then covered with a clear cushion. Avoid wiping dry with a towel since doing so will harm the adhesive layer.
Is Anti Wrinkle Chest Pad vegan and cruelty free?

Yes, Anti Wrinkle Chest Pad is composed of 100% Medical Grade Silicone.
Is it comfortable to sleep with Anti Wrinkle Chest Pad?

The chest pad is very easy to sleep in and there is no discomfort at all.
Does Anti Wrinkle Chest Pad have any side effects?

Sometimes if you wear Anti Wrinkle Chest Pad for a very long time it may leave the skin a little red but not itchy or painful and it quickly goes away.
Are they supposed to be sticky?

Yes, they have to be sticky to stay on your skin.
What material is used in this product?

It is made of medical-grade silicone.