Regular price
Sale price
£17.95 GBP
Unit price
per
Sale
Sold out
Enhance Your Beauty with Fit Colors: 5-Section Matte Velvet Lipstick Set for Vibrant, Long-lasting Color
Are you ready to elevate your lip game?
Introducing the Fit Colors Lipstick Set, featuring 5 stunning matte shades that deliver a velvety texture, intense color payoff, and a non-stick, long-lasting formula for a flawless pout every time.
View full details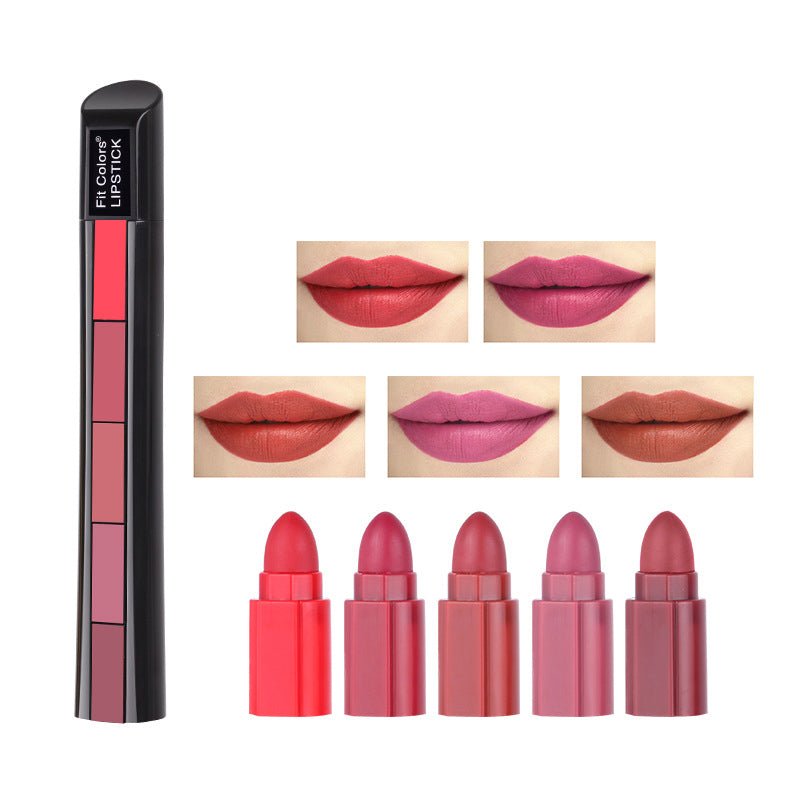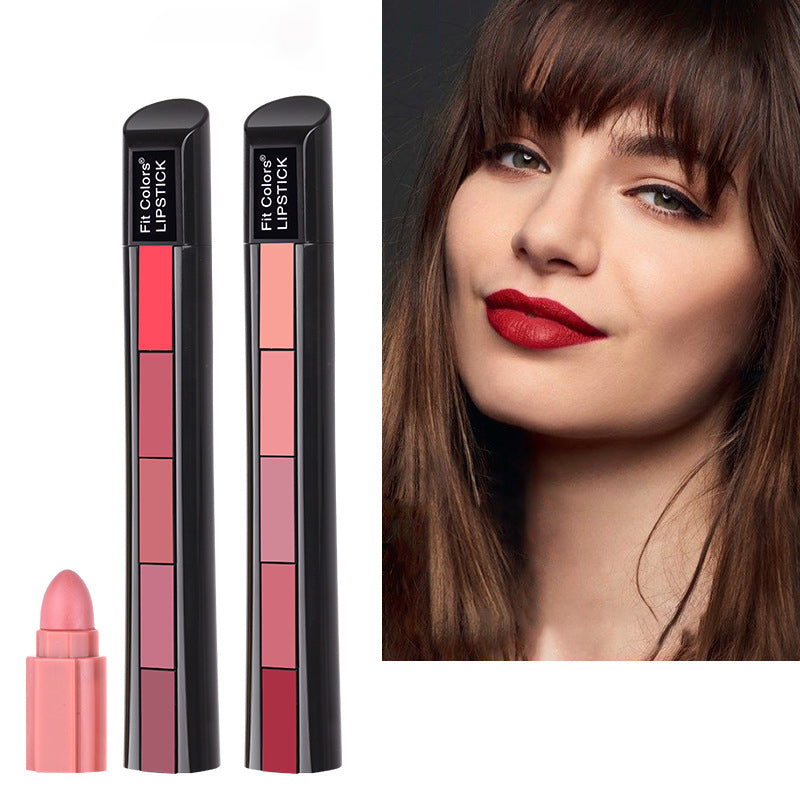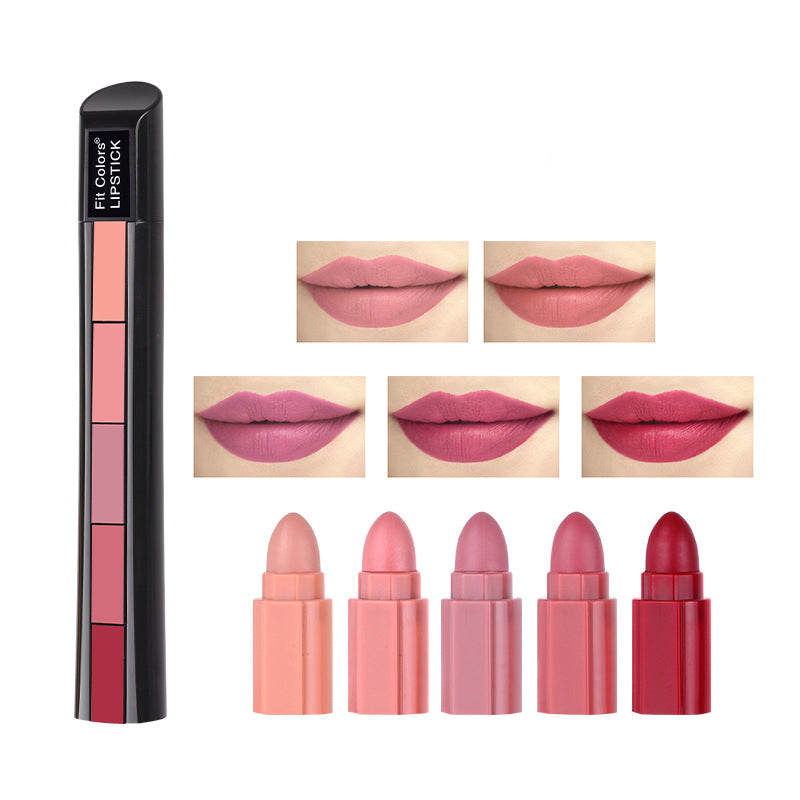 Experience the ultimate lip transformation 5 stunning shades in 1 stick for unbeatable variety and convenience!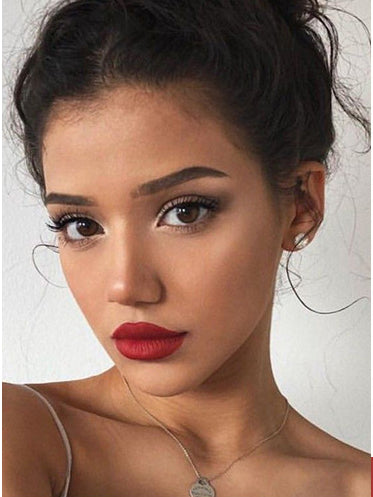 The Fit Colors Lipstick Set features a unique 5-in-1 design, allowing you to effortlessly switch between five fabulous shades of nudes using a simple pop, push, and play mechanism. With its velvety matte formula and intense color payoff, just one stroke of this long-lasting lipstick leaves your lips moisturized and beautifully adorned.
Intense color payoff, moisturizing formula, and effortless application!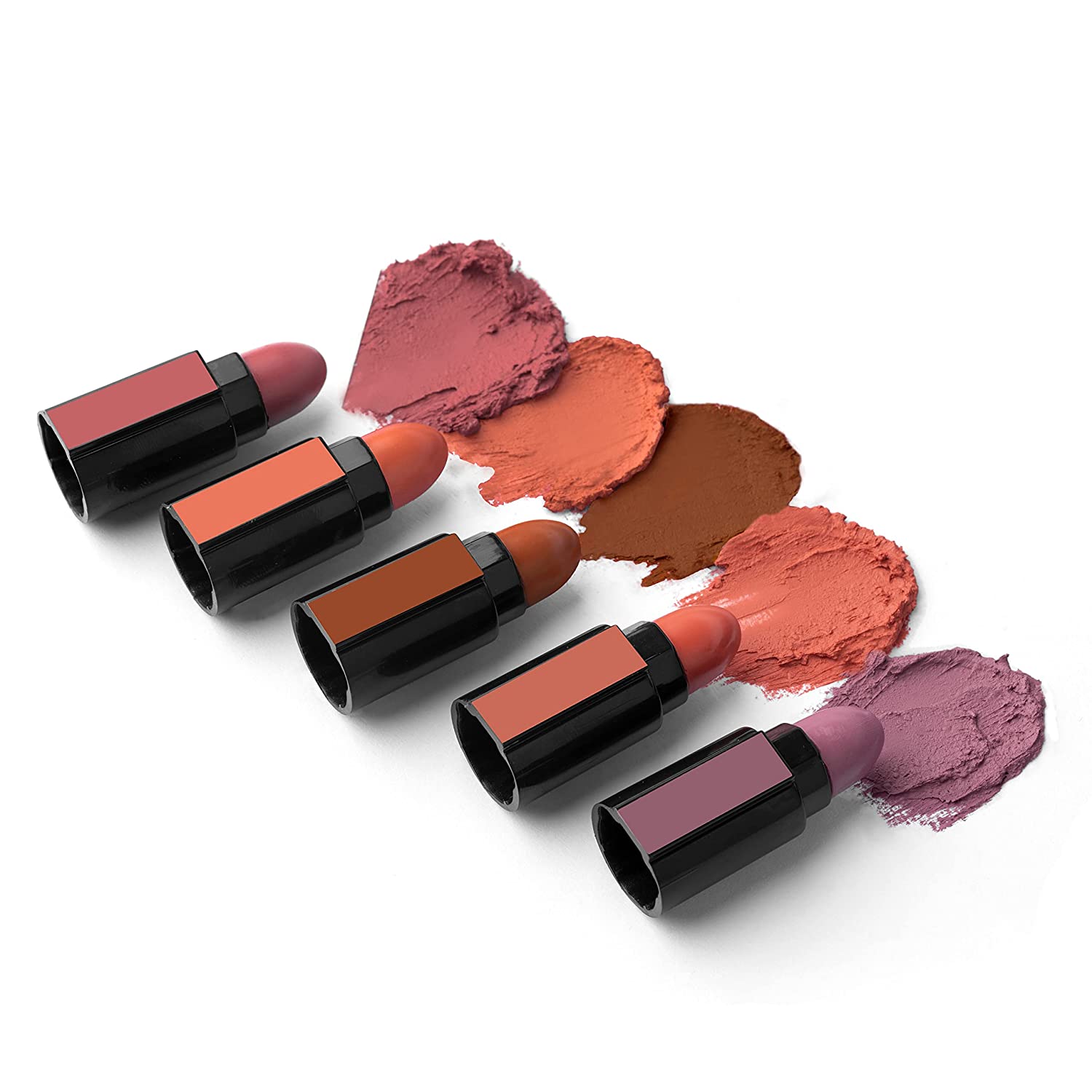 All-in-One Delight: 5-in-1 Lipstick for Effortless Shade Variety
Experience the convenience of 5 fabulous nude shades packed into a single lipstick, giving you endless options to match your mood and style.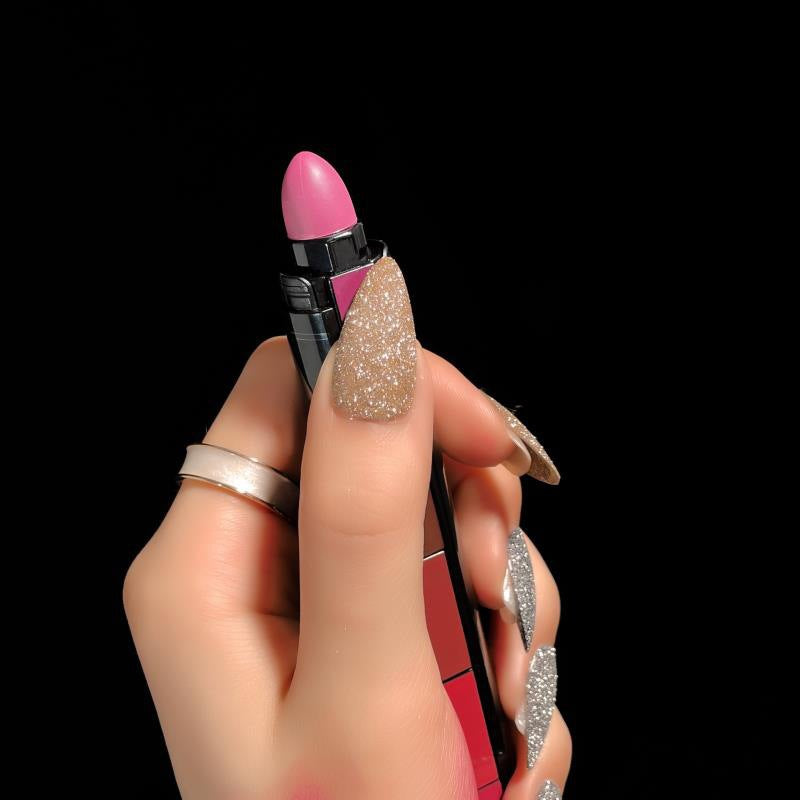 Everyday Luxury on-the-Go: Long-lasting Lipstick for On-The-Move Glamour
Enjoy the luxury of easy portability with this long-lasting lipstick, offering a range of stunning peaches, pinks, and browns to complement any occasion.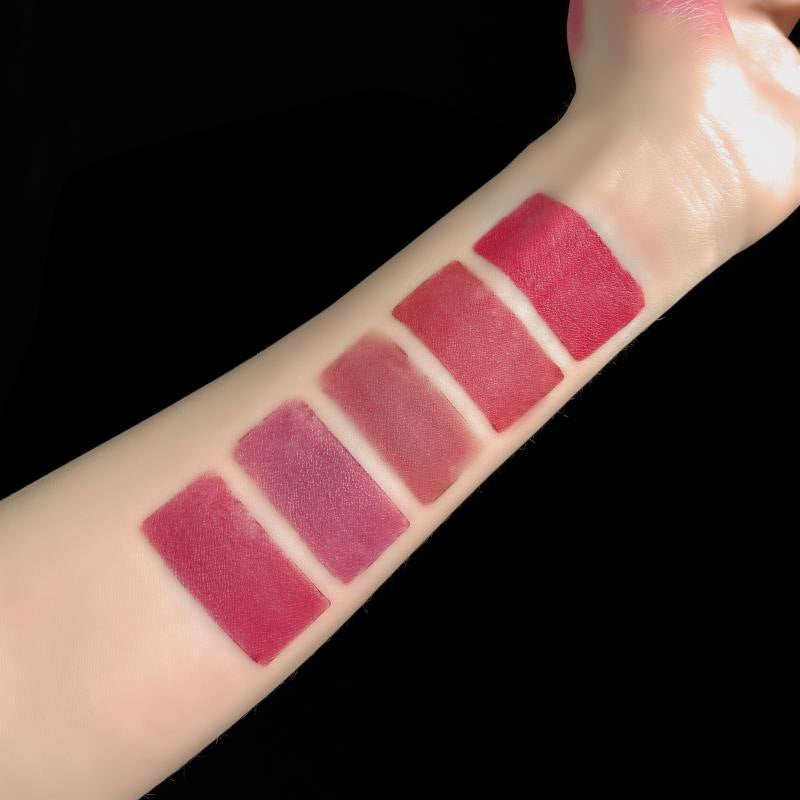 Velvety Matte Perfection & Instant Pout Perfection
Moisturizing Lipstick with Smooth Application. Indulge in velvety matte finishes with each swipe of this lipstick, as it effortlessly glides on without any tugging or pulling, leaving your lips moisturized and beautifully adorned.
Intense Color Payoff with a Single Stroke . Achieve a striking look in seconds with this 5-in-1 lipstick's intense color payoff. With just one stroke, you'll be ready to flaunt a captivating pout that demands attention.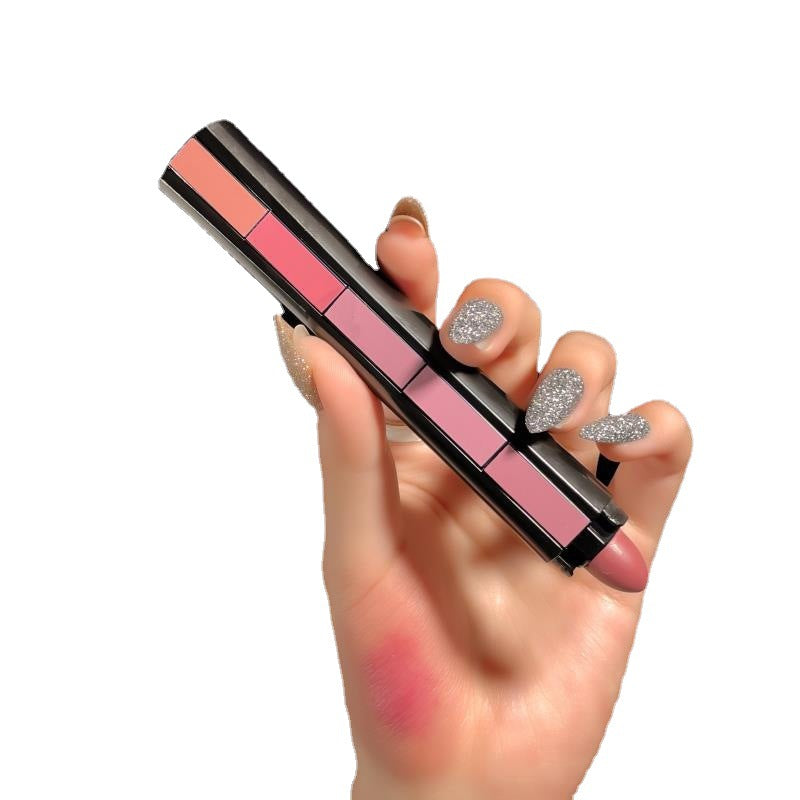 Effortless Application: Pop, Push, Play Mechanism for Easy Use
Simplify your beauty routine with the easy-to-use mechanism of this lipstick. Simply pop, push, and play to unlock the transformative power of its shades, making application a breeze.
● Versatile Shades
● Long-lasting Formula
● Velvety Matte Finish
Elevate your lip game to new heights
Open the cap & gently pop the color bullet

Insert the popped bullet behind FAB5 stick

Play with your desired color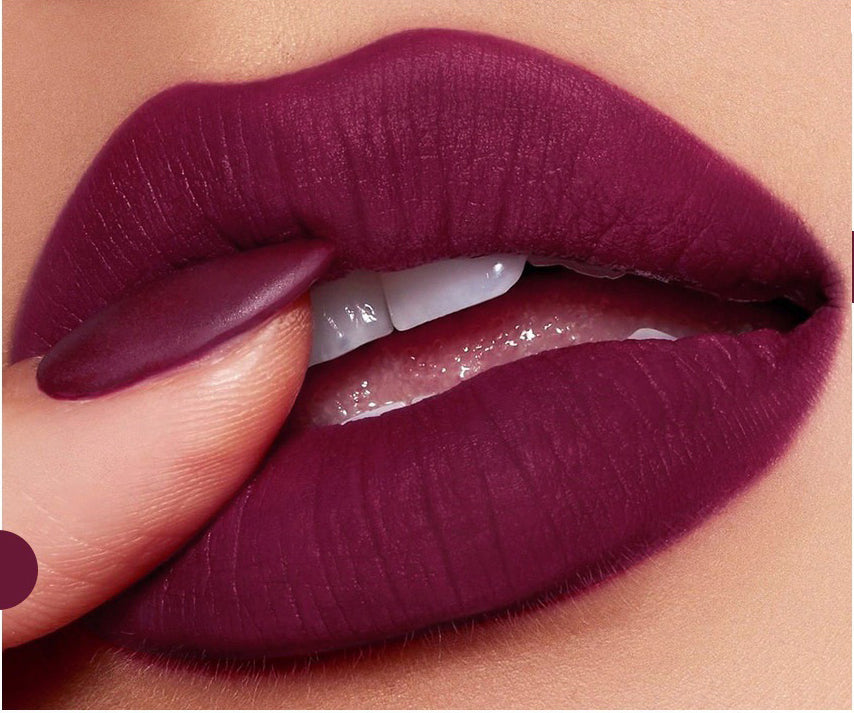 Get ready to make heads turn with Fit Colors Lipstick Set - a must-have for every makeup enthusiast seeking vibrant, long-lasting color!
More info
Specifications

Type: LIPSTICK
Color: 01#RED,02#NUDE
Applicable to skin type: currency
Net content: 1.2 g*5 colours
Texture: Velvet
FAQs

How long does the colour last on the lips?
The Fit Colours Lipstick Set offers long-lasting colour that stays vibrant and intact for hours, ensuring your lips remain beautifully adorned throughout the day.

Is the lipstick moisturising or drying on the lips?
The Fit Colours Lipstick features a moisturising formula that glides smoothly on the lips without causing dryness. It keeps your lips hydrated while delivering a velvety matte finish.

Can I achieve a natural look with these shades?
Absolutely! The Fit Colours Lipstick Set includes a range of fabulous nude shades, allowing you to effortlessly create a natural and subtle lip look for any occasion.

Is the lipstick transfer-proof?
While the Fit Colours Lipstick Set offers excellent staying power, it may transfer slightly when in contact with objects. However, it still maintains its intense colour payoff and longevity on the lips.

How many applications can I expect from one lipstick?
With its efficient design, the Fit Colours Lipstick Set provides ample product for multiple applications. The 5-in-1 stick ensures long-lasting usage, allowing you to enjoy each shade for an extended period.

Are these lipsticks suitable for sensitive skin?
The Fit Colours Lipstick Set is formulated to be gentle on the skin, but individual sensitivities may vary. It is always recommended to perform a patch test or consult with a dermatologist if you have specific concerns regarding your skin's sensitivity.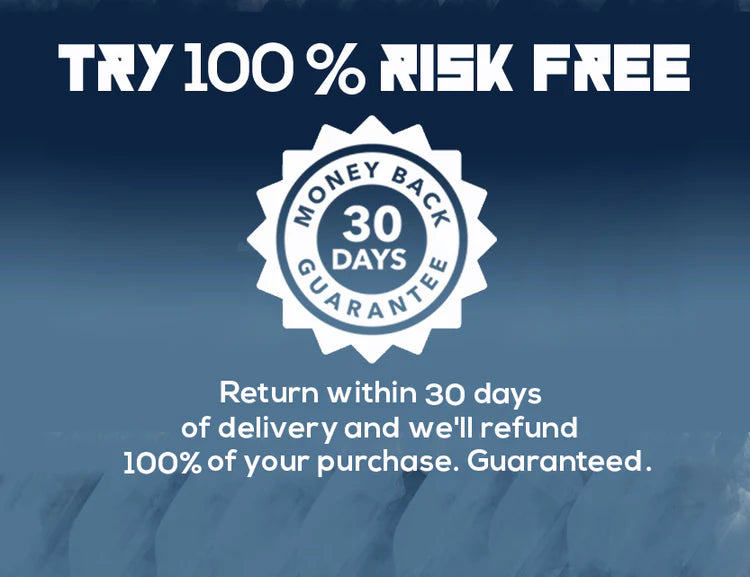 Didn't see the results you expected from our product?
You're covered by our 30 day money back guarantee. If you are unhappy with your purchase, please return merchandise and receive a full product refund for your order less any shipping and processing.